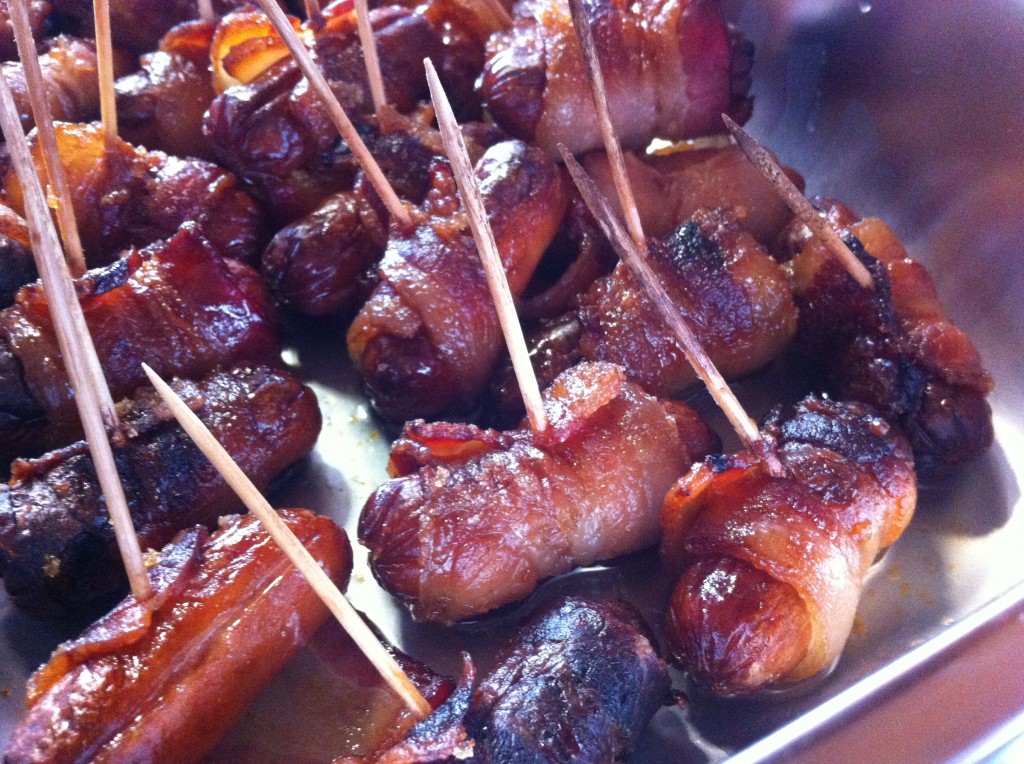 Everyone loves these little gems of pork fat.
It is a no brainer. Bacon, Brown Sugar and Smokies, what is there not to love about this recipe.
I did not come up with this recipe. Someone found it somewhere. It was like a note that was getting passed around as school. Everyone had to read it. Then they went home and made some.
They are addicting. They are salty sweet. They are oinkalicious.
Best of all, they are super easy to make!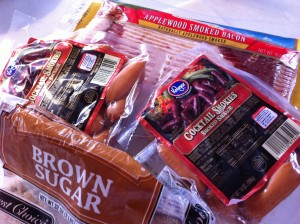 You will need some thin slice bacon, cocktail sausages, brown sugar and tooth picks.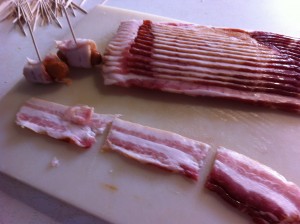 Cut your bacon slice into thirds. This is the perfect amount to go around the sausages.
  Wrap up all the little smokies and put them in a pan. Sprinkle brown sugar on each one.
Put them in a 375 degree oven and bake for 30 to 40 minutes. You want all the bacon fat to render down.
Once the bacon is crispy they are done.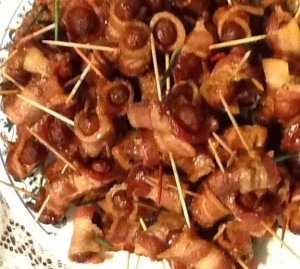 This little delights are addictive. You cannot stop at just eating one.
Remember this recipe for your upcoming Super Bowl Party.
This recipe gets the oink seal of approval!!
Becky
Bacon Wrapped Brown Sugar Smokies
Ingredients:
1 pound of bacon.
2-8 ounce packages of cocktail sausages
Brown Sugar
Tooth picks.
Directions:
Cut the bacon slices into thirds. Wrap each sausage with bacon and secure bacon with a tooth pick. Place bacon wrapped sausages in baking dish and sprinkle brown sugar on top. Place in a 375 degree preheated oven and back for 30 to 40 minutes or until the bacon starts to get crispy.