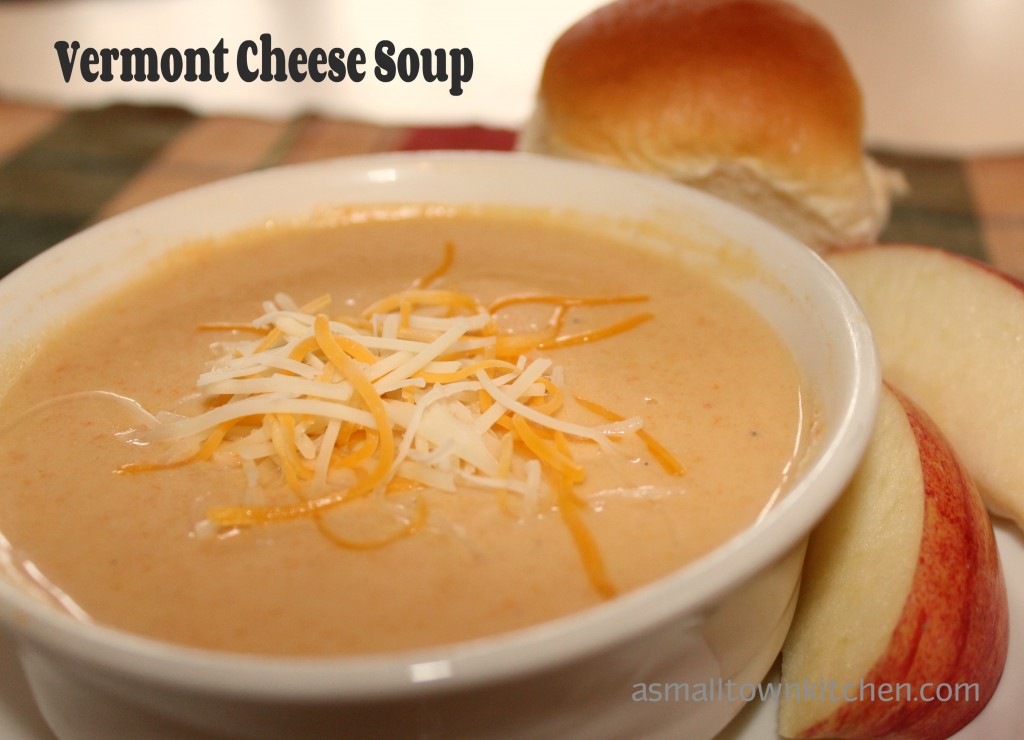 Yes…..it is yet another soup recipe….
Alas, I really do eat other things than soup, but I just can't help but love a big bowl of hot soup on a wintery cold day!
It is minus 15 or so wind chill outside and they have delayed my start time at school by 2 hours. So, I thought I would take a minute and post a cheese soup recipe one of my students gave me last year. It has bits of carrots, onions and celery in it (that is why you see those tiny bits of orange in the soup) along with chicken stock and half and half. You season the soup with some dry mustard, Worcestershire sauce, salt and pepper and because I could not stop myself, I added a touch of garlic powdered.
YUM!!!
The Oldest Daughter Who Does NOT cook, had actually made sloppy joes one night then brought home a rotisserie chicken another night, this past week to feed us all for dinner. She told me she was ready for me to cook something from scratch and since I really wanted to share this recipe, I decided to make us Vermont Cheese Soup. I made a double batch so I would have enough left over to take to lunch at work for a couple of days.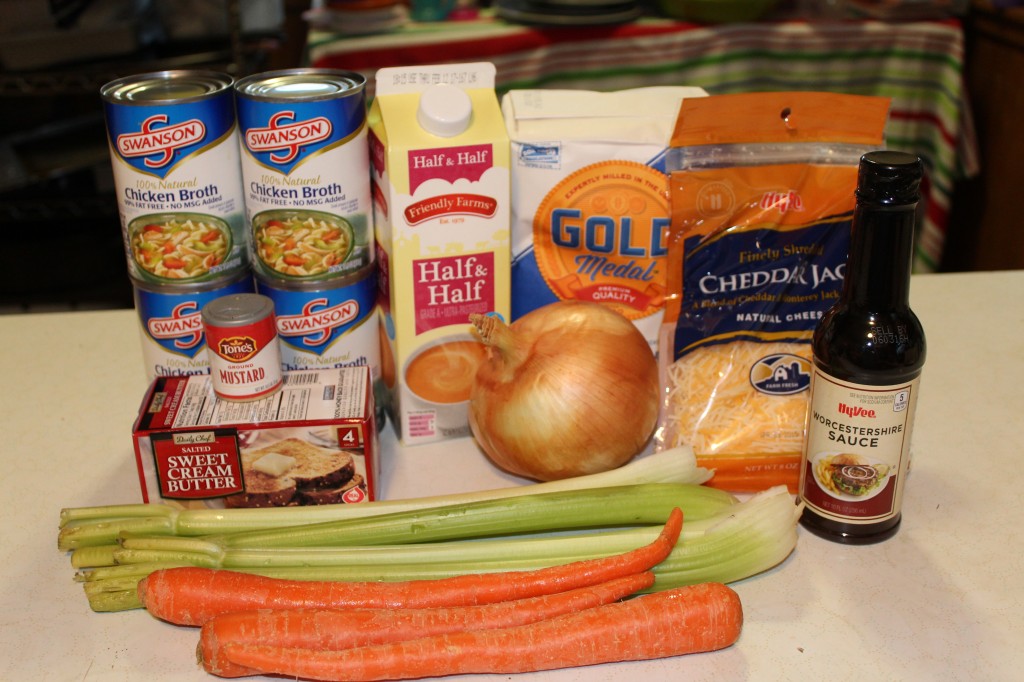 Here is what you need. Some carrots, celery, onion, flour, chicken stock, half and half, dry mustard, butter, worcestershire sauce and some seasonings, like pepper and salt.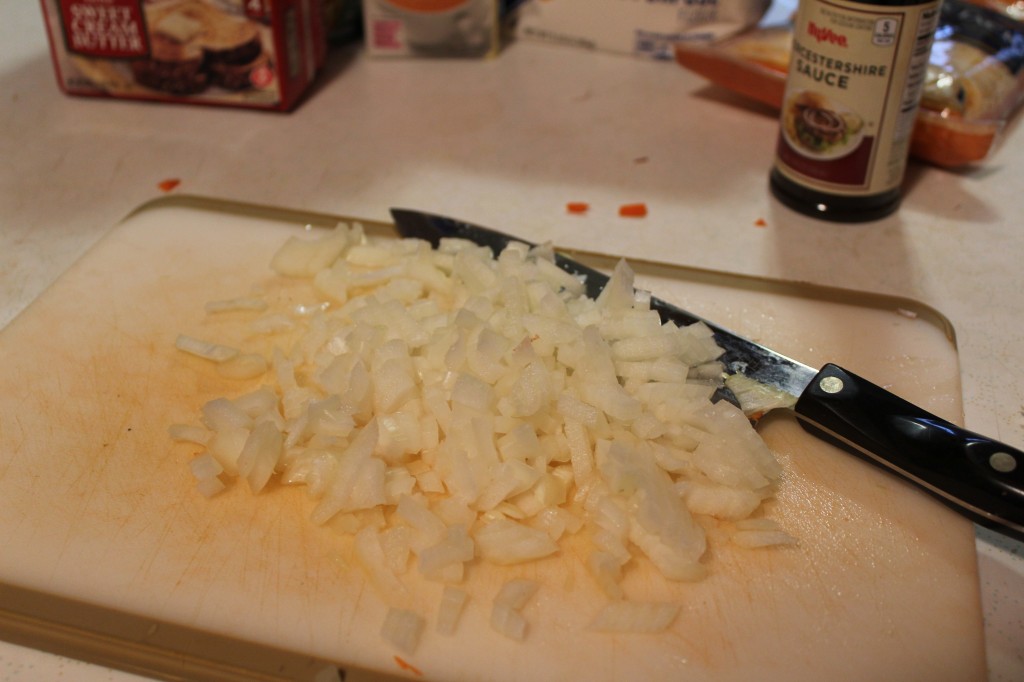 First thing I did was do a lot of chopping. I chopped up the carrots, celery and the onion. (yes, I know that Company does not like onions, but I love them and I have help but sneak them in when I can).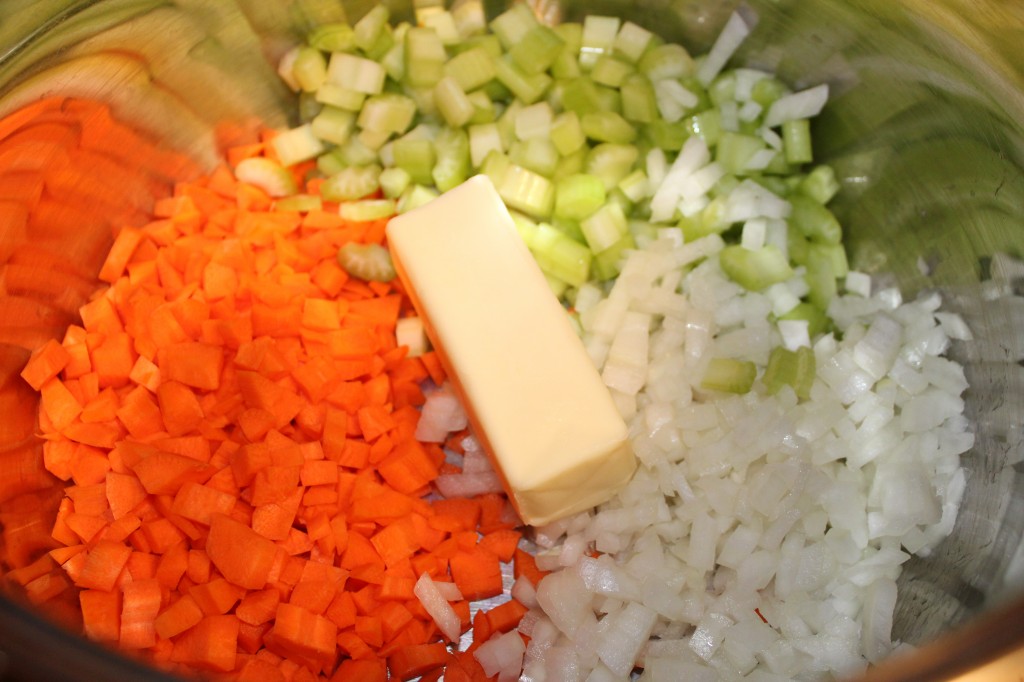 In a large stock pot and in the diced vegetables and the butter.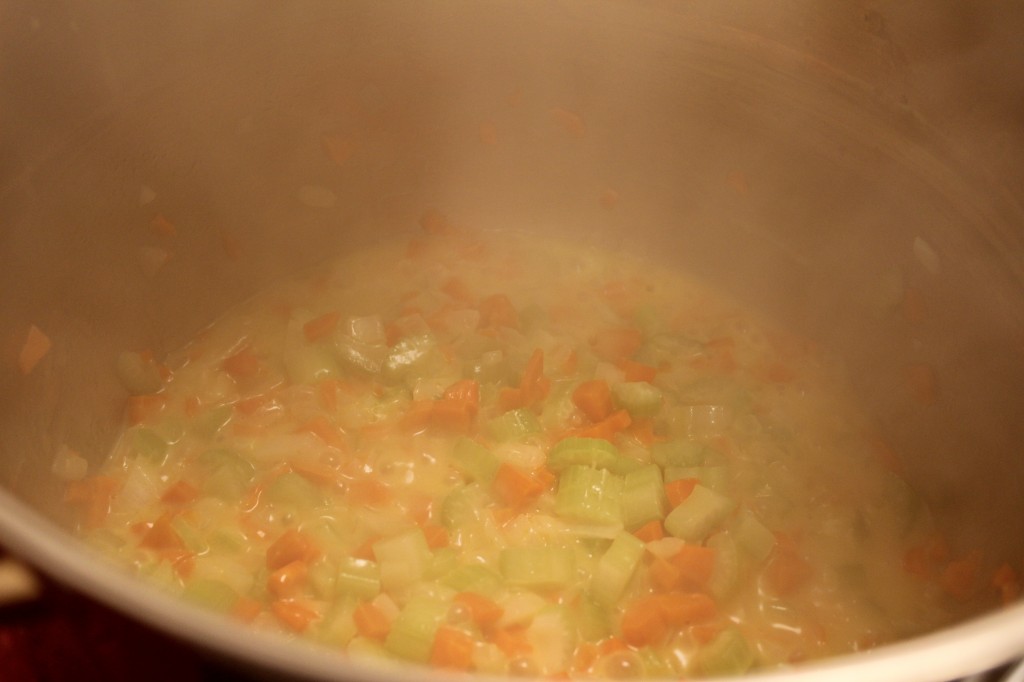 Saute' down until the vegetables are tender.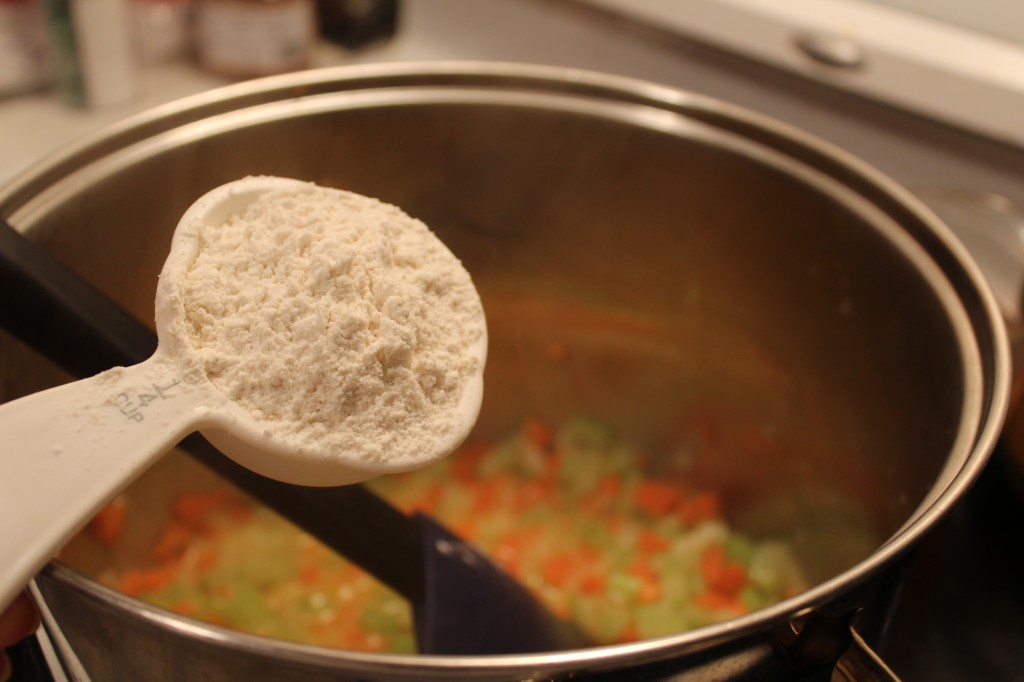 Sprinkle the flour over the sauted vegetables. Stir and cook the flour for about 3 minutes, or until you think the raw flour taste has been cooked out of the flour.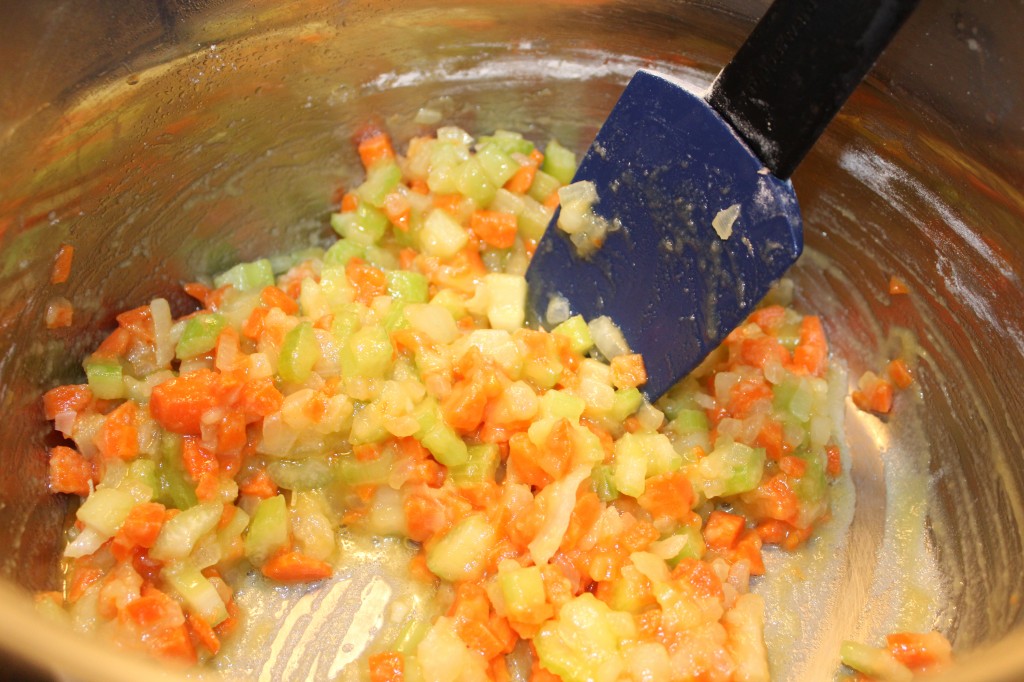 It will start to thicken as you cook the flour.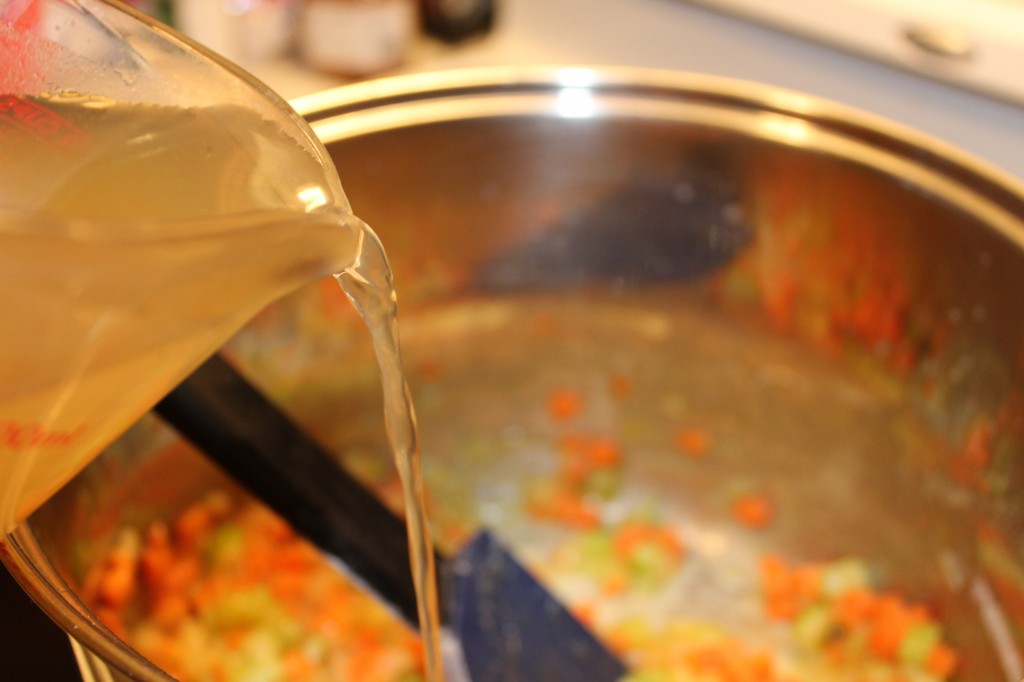 Add in the chicken broth or stock.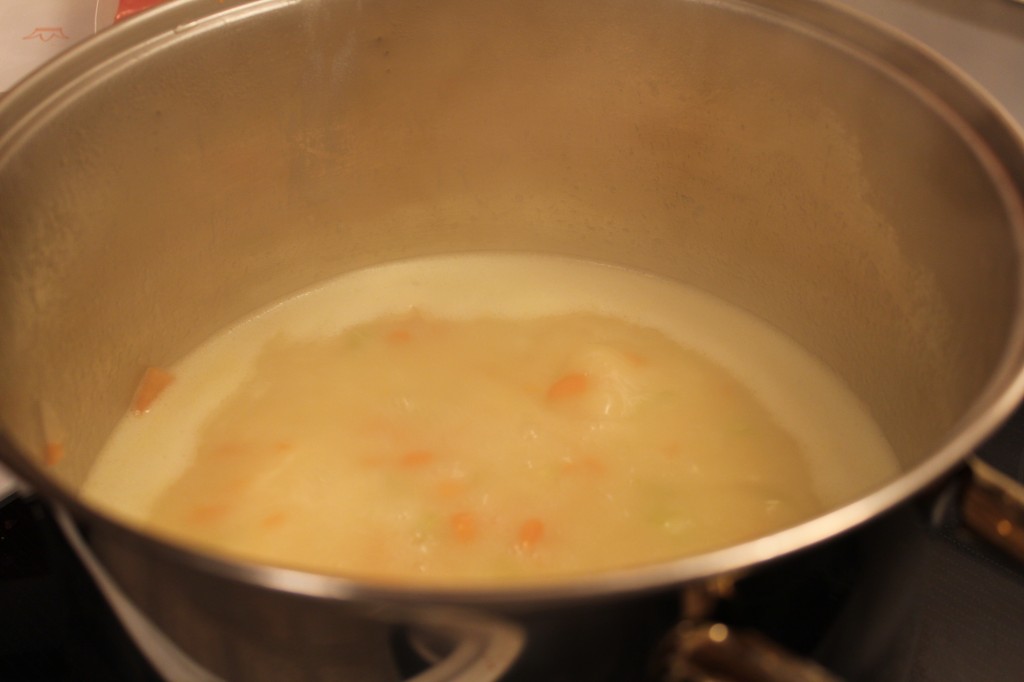 Reduce the heat and simmer uncovered for about 30 t0 40 minutes. The mixture will start to thicken. The vegetables will also get very soft.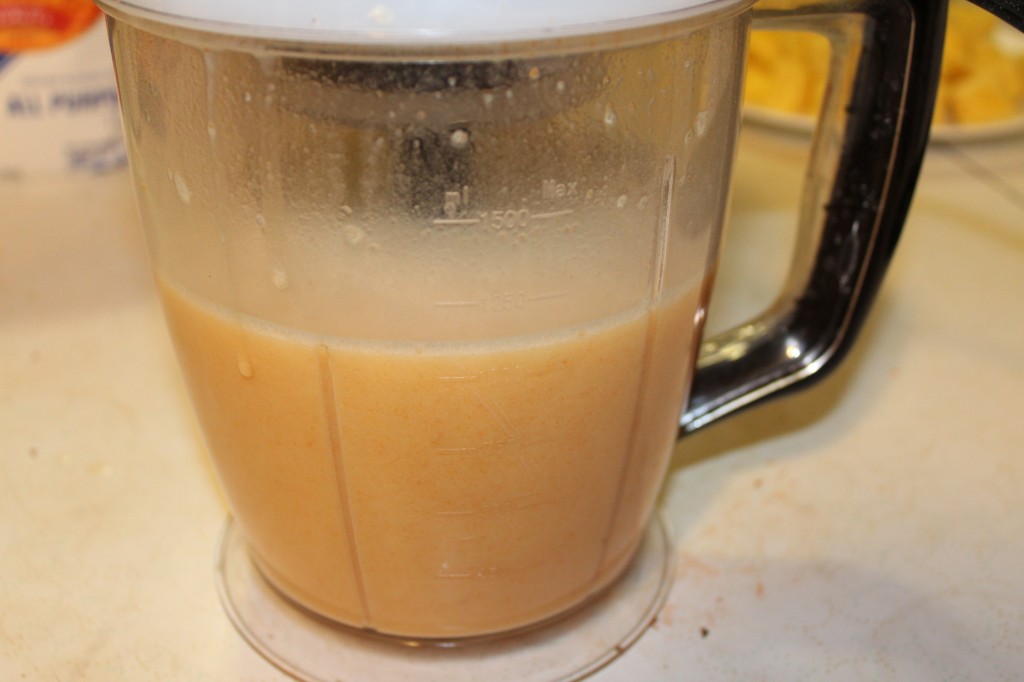 To make the soup really smooth, you take the soup and put it in a blender or food processor or one of those immersible blenders and blend until smooth. You can strain the soup to remove any small pieces of vegetables, but I did not because I do not mind the very tiny pieces of carrots.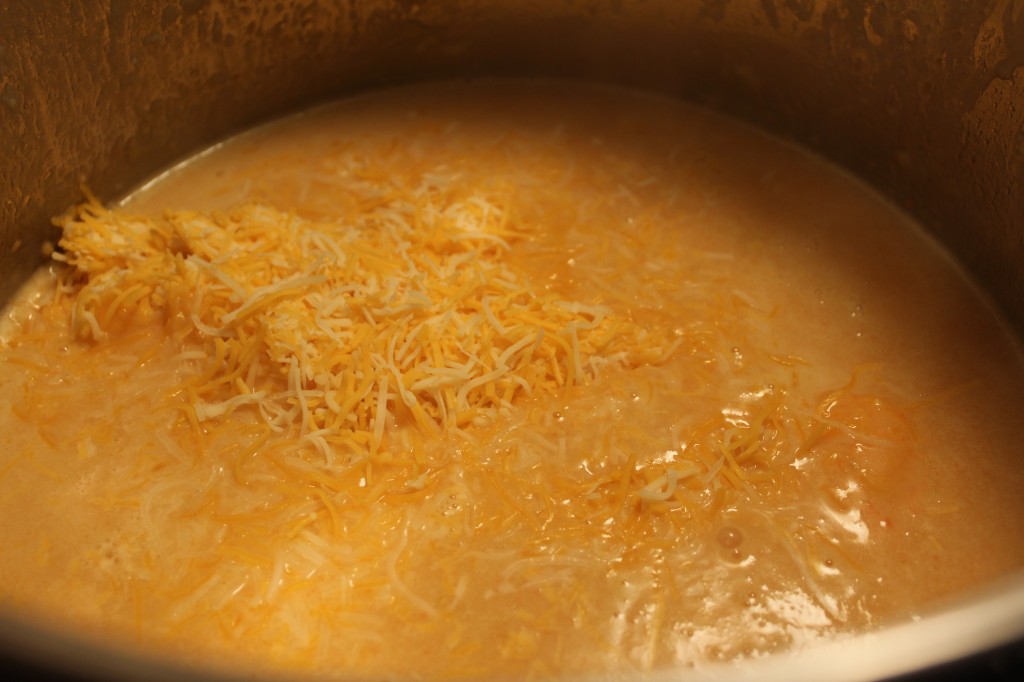 After you blend the soup until smooth, add in the cheese.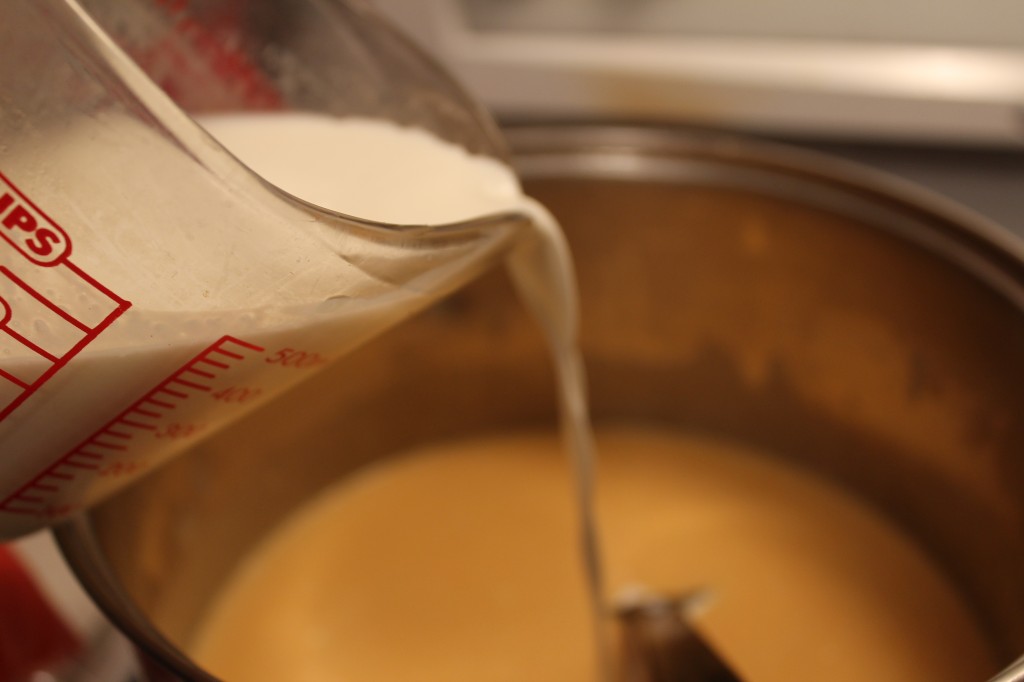 Add in the half and half.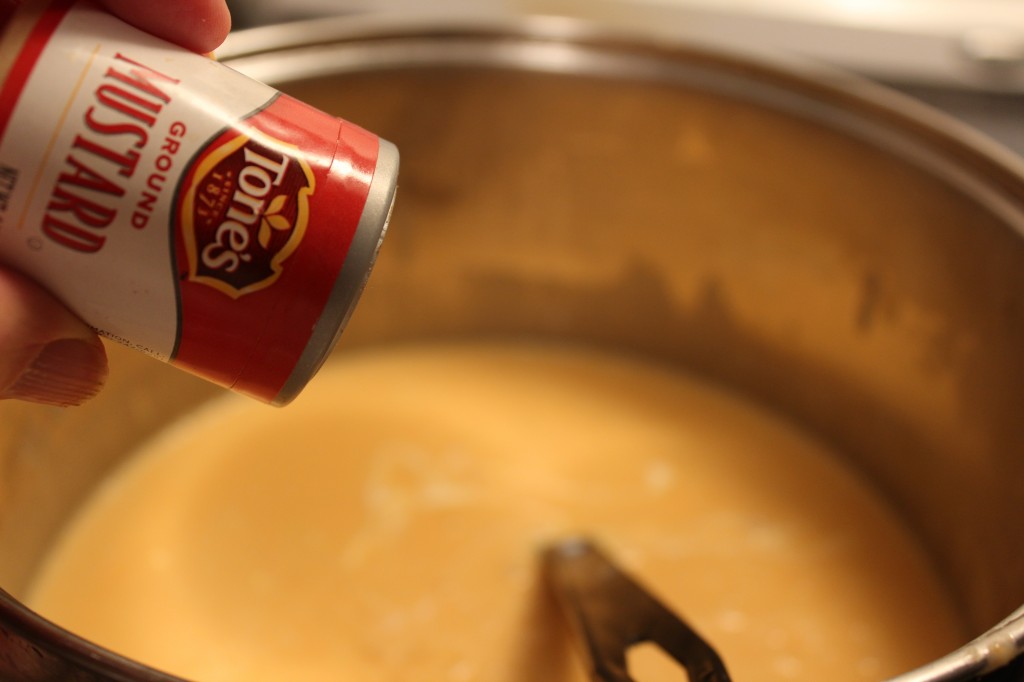 Add in the dry mustard.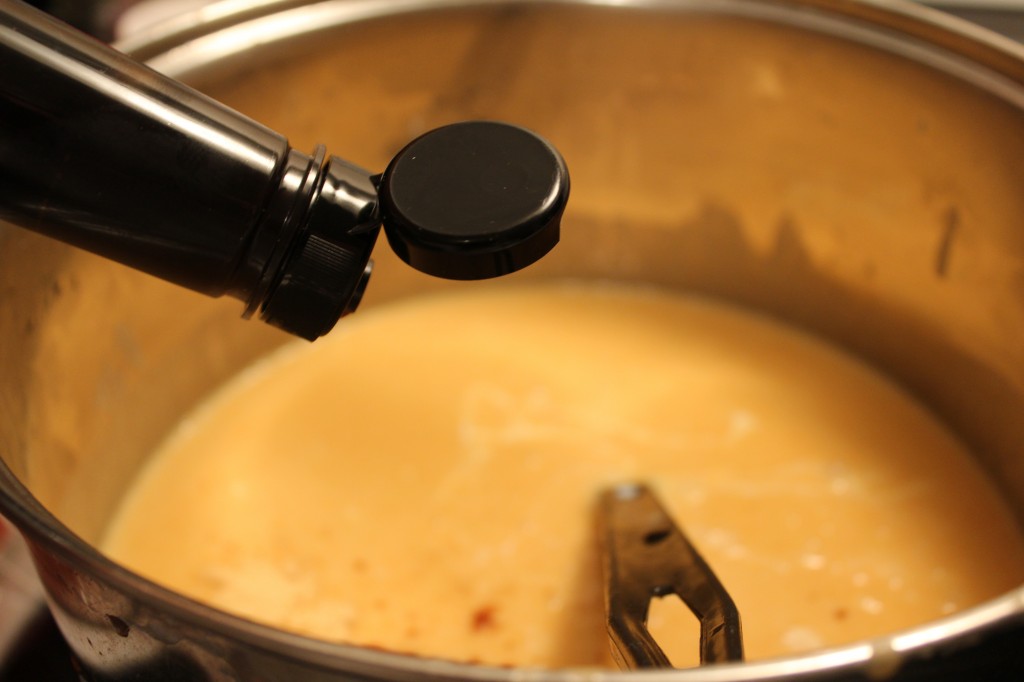 Now, add in the worcestershire sauce. Season with salt and pepper and it you are like me and you have to add a little garlic powder it is ok.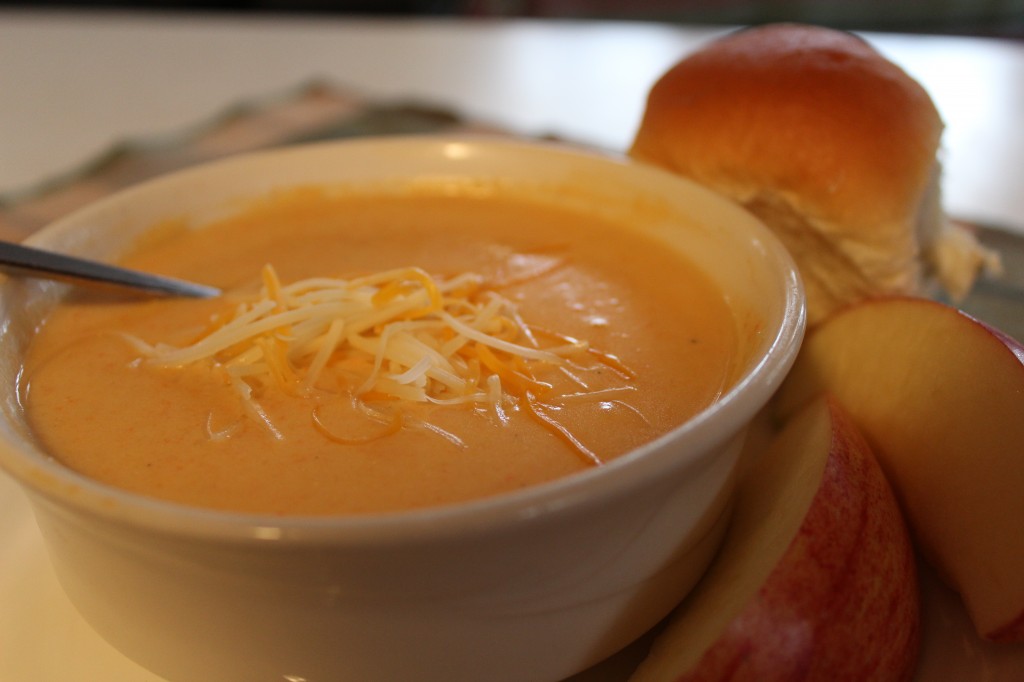 Heat the soup on low until the soup is heated through and the cheese has melted.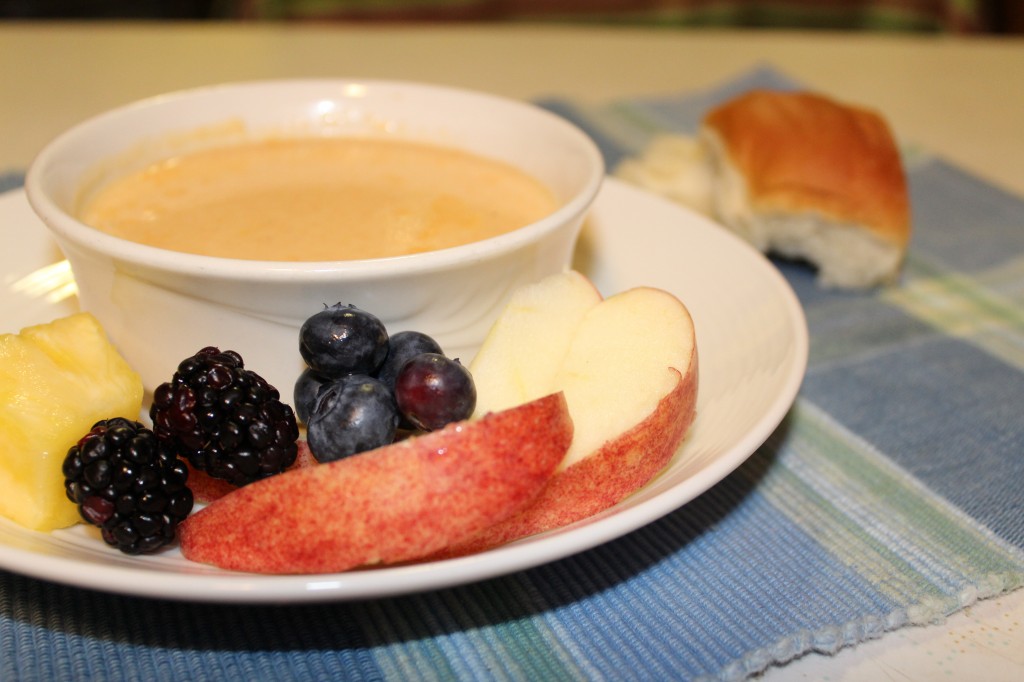 We ate ours with some fresh fruit and some rolls and some homemade jelly.
Here is the recipe:
Vermont Cheese Soup
Shared with me from one of my students at school.
Ingredients:
1/2 cup of unsalted butter
1/2 small onion, diced
1 medium carrot, peeled and diced
2 medium celery stalks, finely chopped
1/4 cup of flour
4 cups of chicken stock
1 cup of half and half or light cream
1/2 pound (8 ounces) Vermont sharp cheddar cheese (I used mild and it was still great tasting)
1 teaspoon dry mustard
1 teaspoon worcestershire sauce
salt and pepper to taste
Cayenne pepper to taste optional
Directions:
Melt butter in a large stock pot over medium heat. Add the onions, carrots and celery. Saute until tender or about 3 to 4 minutes. Sprinkle the flour over the vegetables and  stir and cook for 3 minutes to cook the raw taste out of the flour.
Slowly add the chicken stock, whisking to combine. bring to a boil and then reduce the heat to a simmer and simmer uncovered for about 40 minutes. The soup will start to thicken.
Puree the soup in a blender or food processor or with a immersible blender to blend the soup until smooth. You can strain the soup to remove any large pieces of vegetables. (i did not do this)
Pour the pureed soup back into the stock pot and add in the half and half, cheese, dry mustard and worcestershire sauce. Season to taste with pepper and salt, and even a tad of cayenne pepper or garlic powder.
Soups ON!
Enjoy
Becky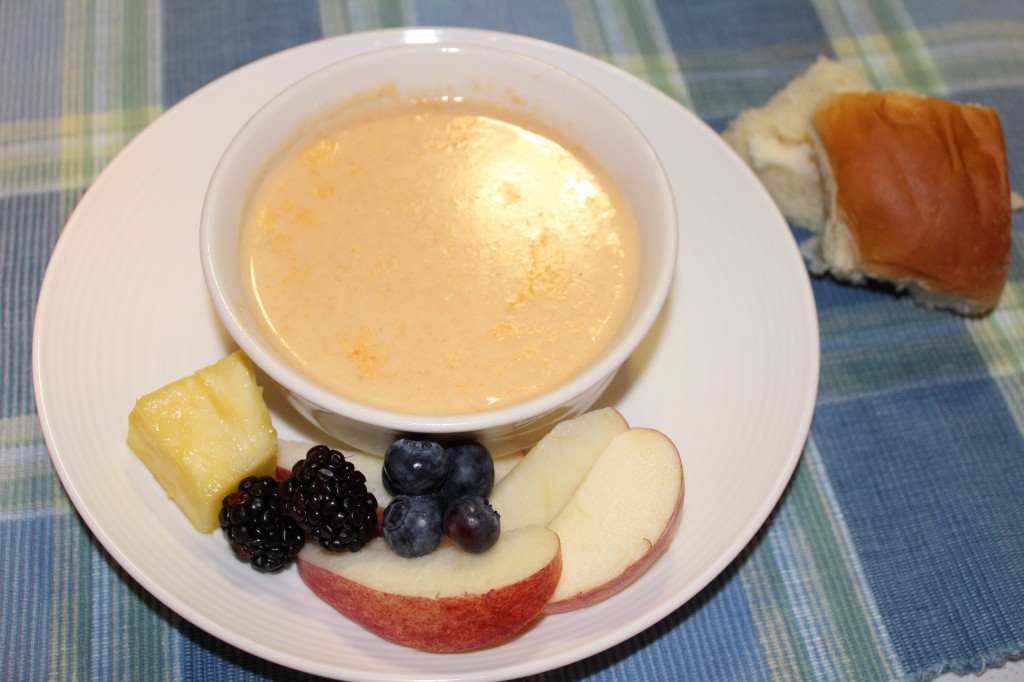 Here is some other posts you may enjoy!
St. Louis Gooey Butter Cake     Homemade Sausage Gravy    Strawberry Spinach Salad with Feta Cheese