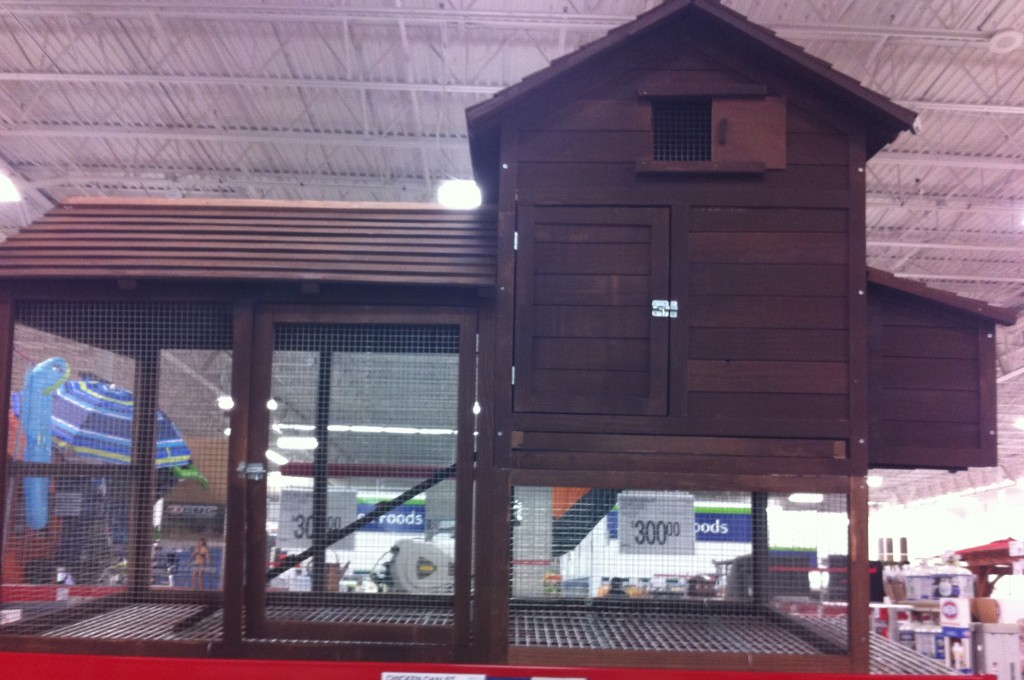 Did you know that Sam's sold chicken coops?
Oldest daughter who does not cook was the one that told me.
I had to chirp on over to Sam's Club and take a look.
I have been talking about getting backyard chickens for about 6 months. I am hoping it will be a fun family adventure that will reward us with eggs.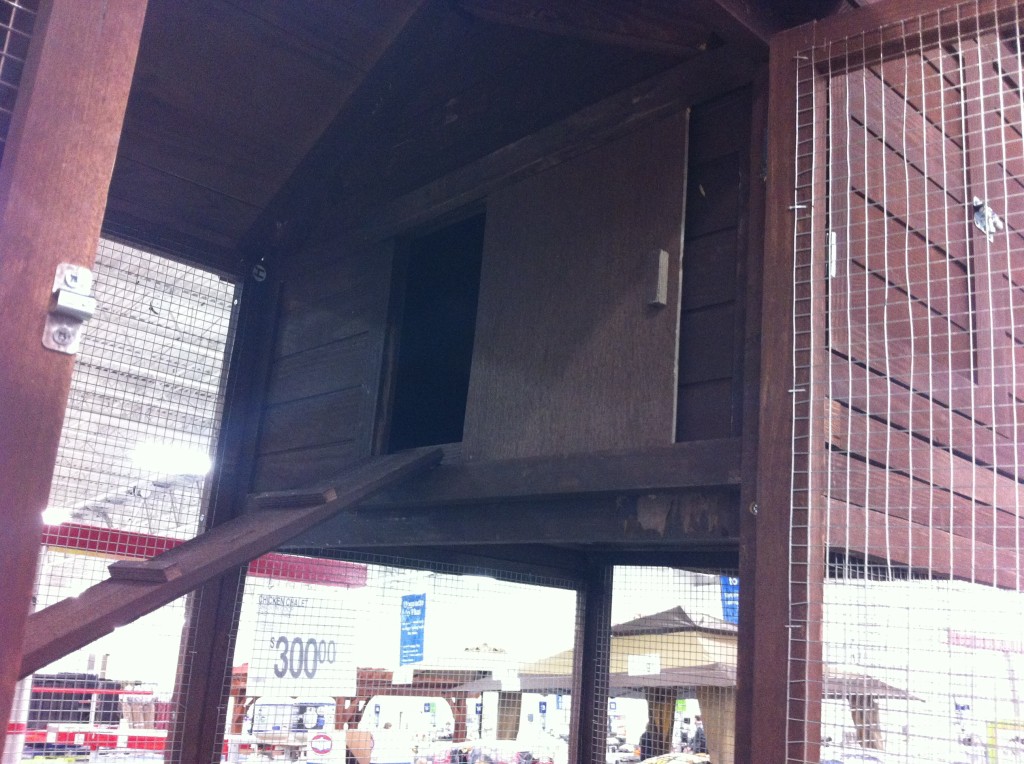 The coop at Sam's looks like a little doll house on top, if you don't count the nesting boxes. It has a little stairway and a door way into their little house.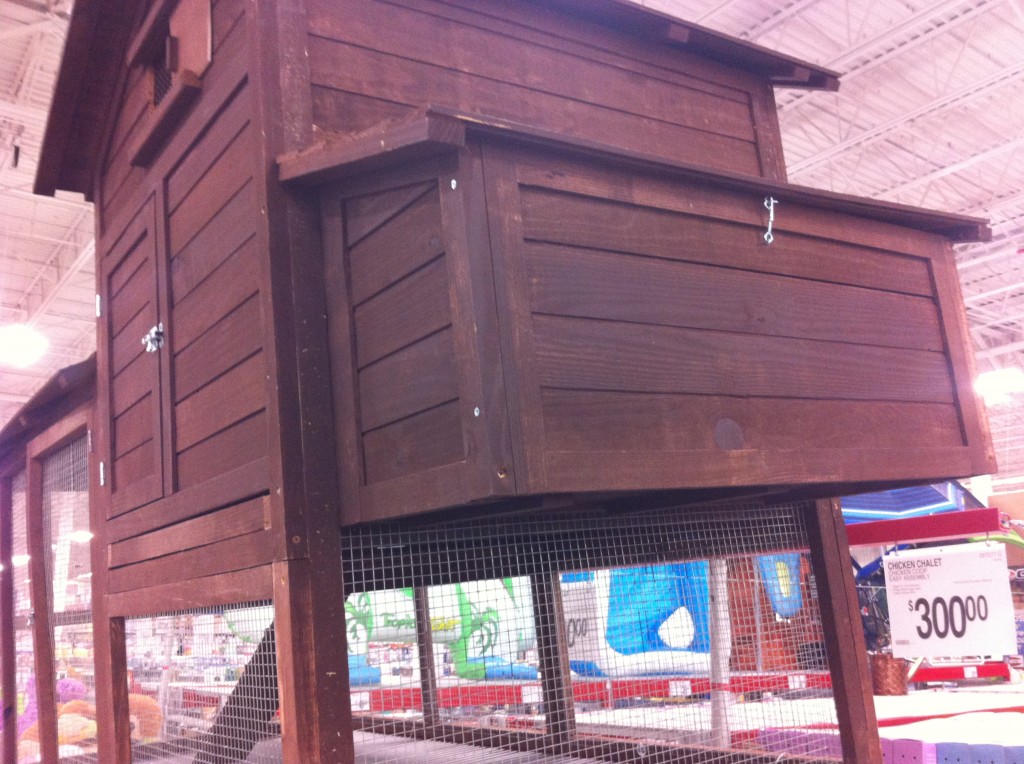 You can reach in and pluck (steal) eggs right out of the nesting boxes from the outside. Cool…ugh?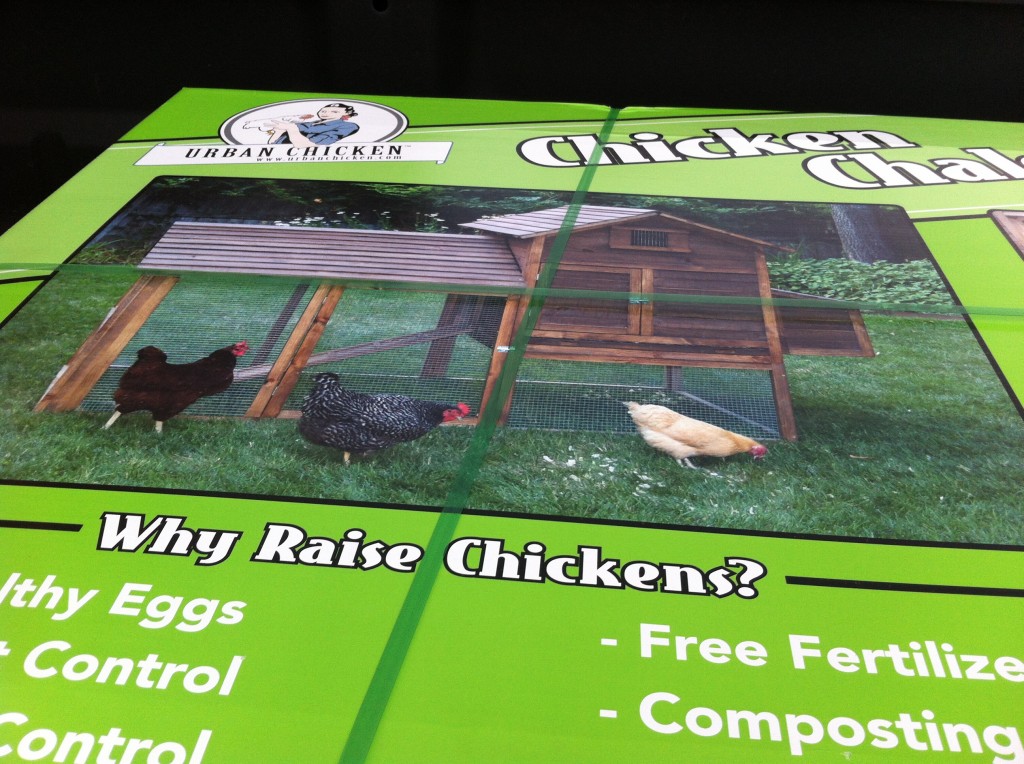 Why raise chickens?
They forgot to list, "cause you want to show your neighbors how crazy you are," on the box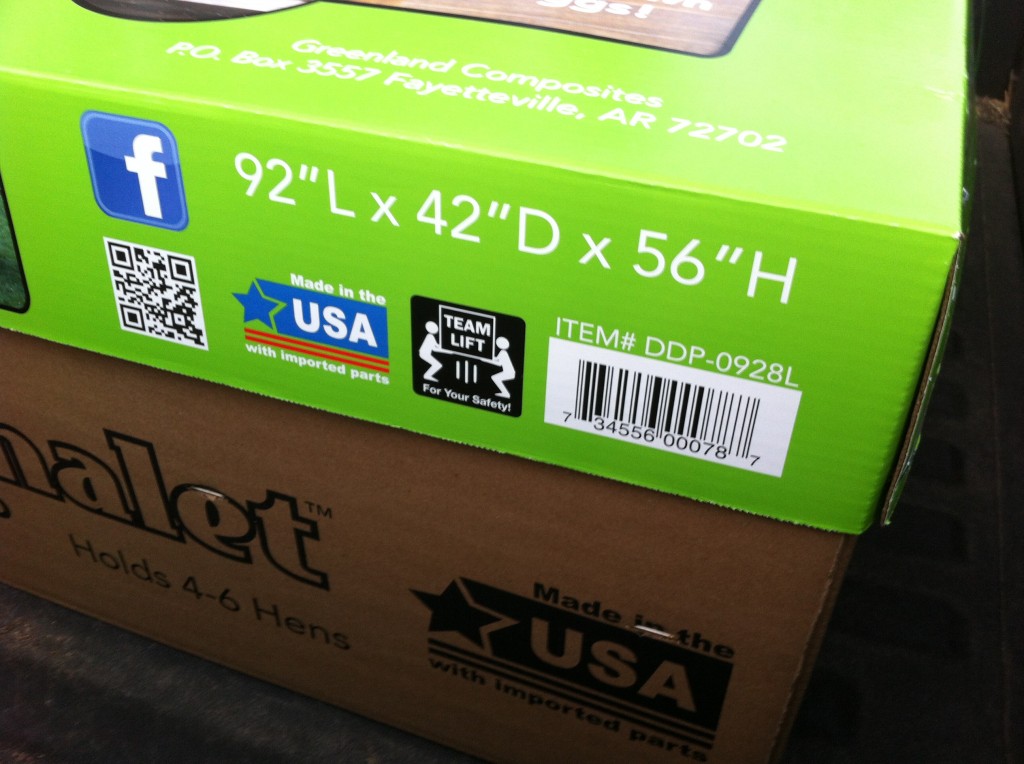 Here are the dimensions of the chicken coop.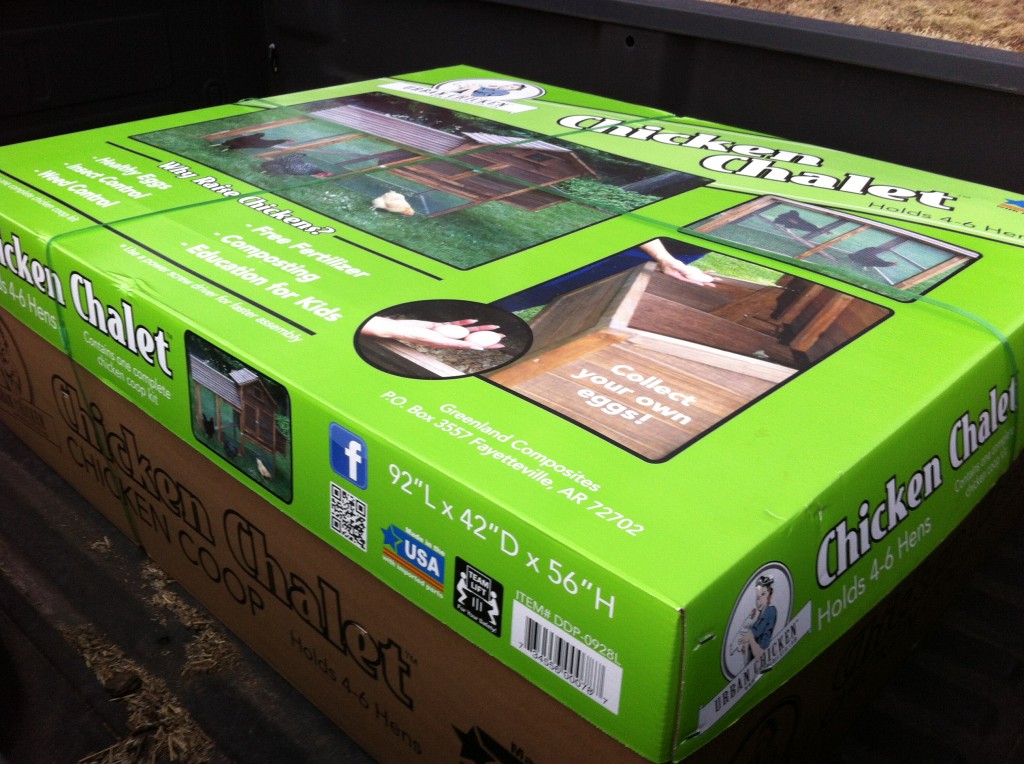 Here is the box in back of Company's truck.
Yes, I bought a chicken coop!
Shhh….don't tell my neighbors. (though I can have up to 6 chickens in my back yard, but no roosters)
My neighbors might BAAAKKK at the idea.
Fresh Eggs in 4 months.
Woot Woot!
Becky