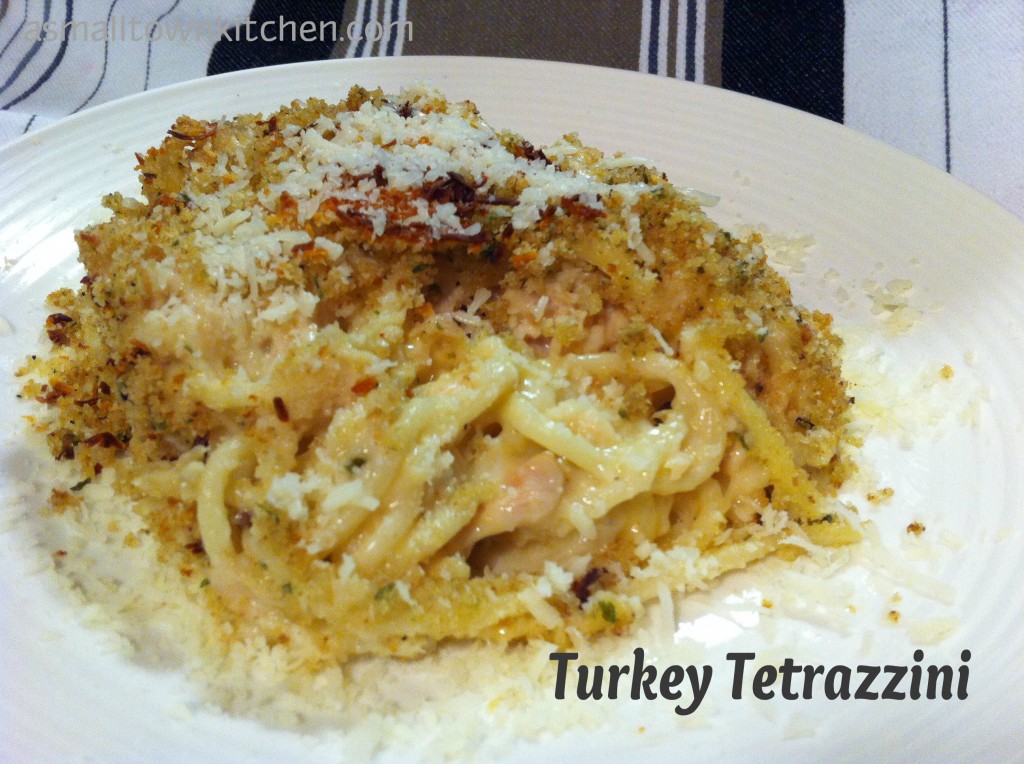 Left over slow cooked turkey breast.
That is how this all got started
Or maybe it was the 8 to 10 inches of snow we were suppose to get last week.
It does not matter.
What does matter, is that I got to make this terrifically tasty Turkey Tetrazzini.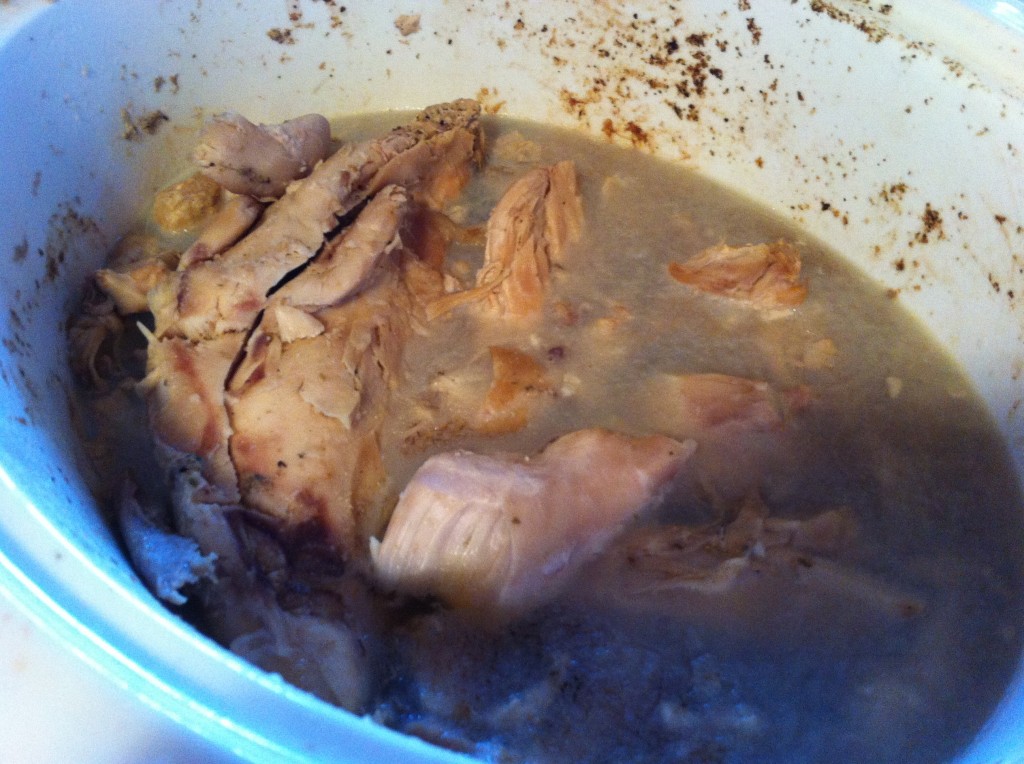 The pictures I used to post this recipe, is a double batch of the recipe.
When it was suppose to snow, I had the  Girl who does not cook, get a turkey breast out of the freezer. I thawed it out and put it in the crock pot all day to slow cook. Company came over that evening, and with all the kids, we had a great meal of turkey, mashed potatoes, corn and broccoli.
Even with all of us, we still had left overs. (which was fine by me)
The left overs gave me a chance to try this awesome Turkey Tetrazzini recipe. So, Tuesday morning, before school, I was able to put this recipe together and put it in the fridge. It was all wrapped up with plastic wrap until I came home from school to pop it in the oven.
It was great to have something I could just put right in the oven and sit on the couch and let the oven did the baking. In no time at all, we had this warm, creamy and comfy casserole ready to fill our plates. Everyone dug in and kept saying that this noodle thang sure does taste good.
Noodle thang?
Anywho, I put two noodles together and thought you would like a happy, tummy pleasing, easy to make casserole recipe. You can use canned chicken in place of left over turkey too. The noodles will not mind at all.
Here is what you will need: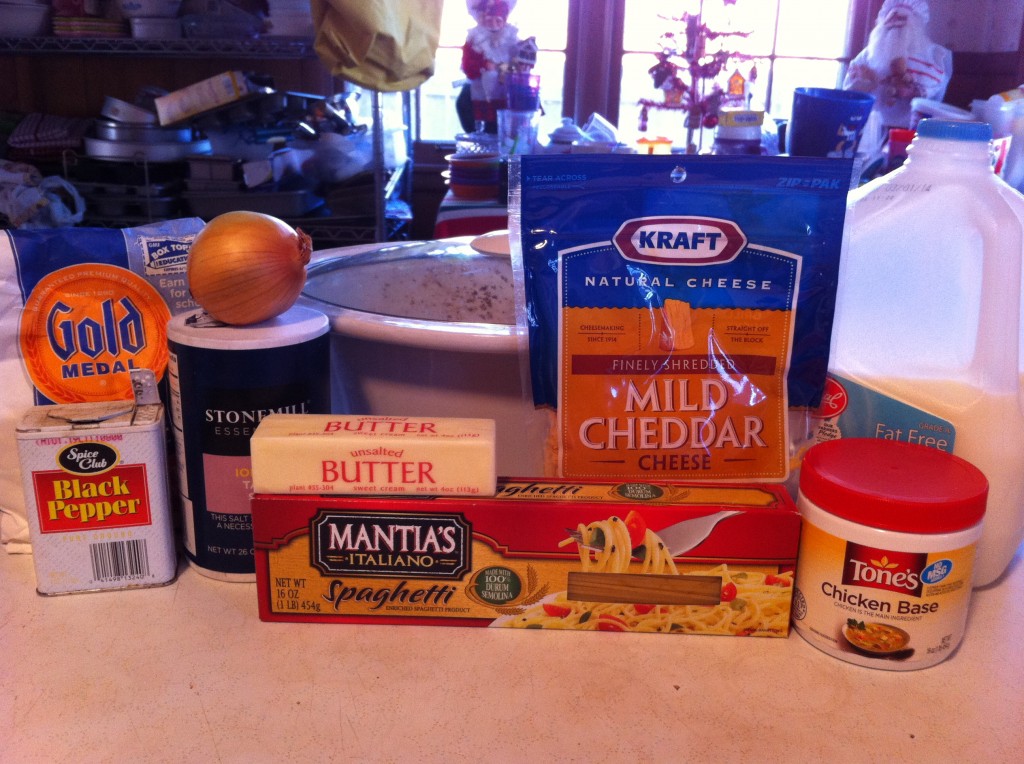 You will need diced turkey, spaghetti, chicken base (or chicken bouillon) milk, flour, salt, pepper, cheddar cheese, onion and butter or margarine.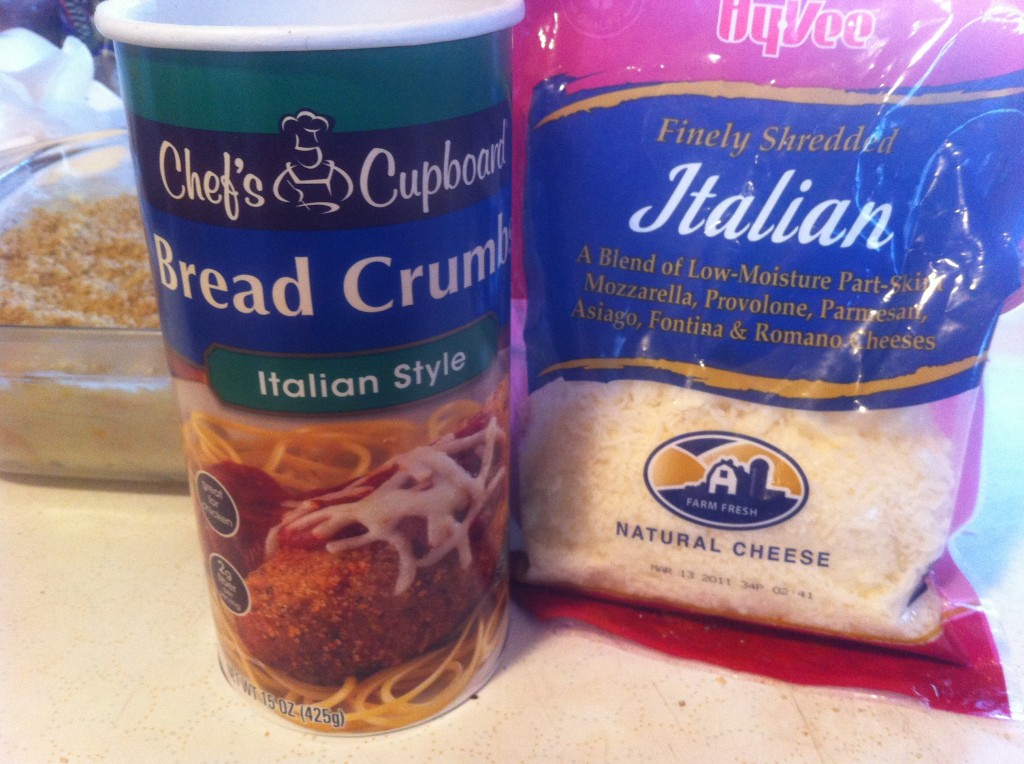 Can you tell I forgot to put the bread crumbs and the Italian cheese in the first picture? You will need these for the topping along with a little bit of butter.
First thing you need to do is cook the spaghetti, following the directions on the box.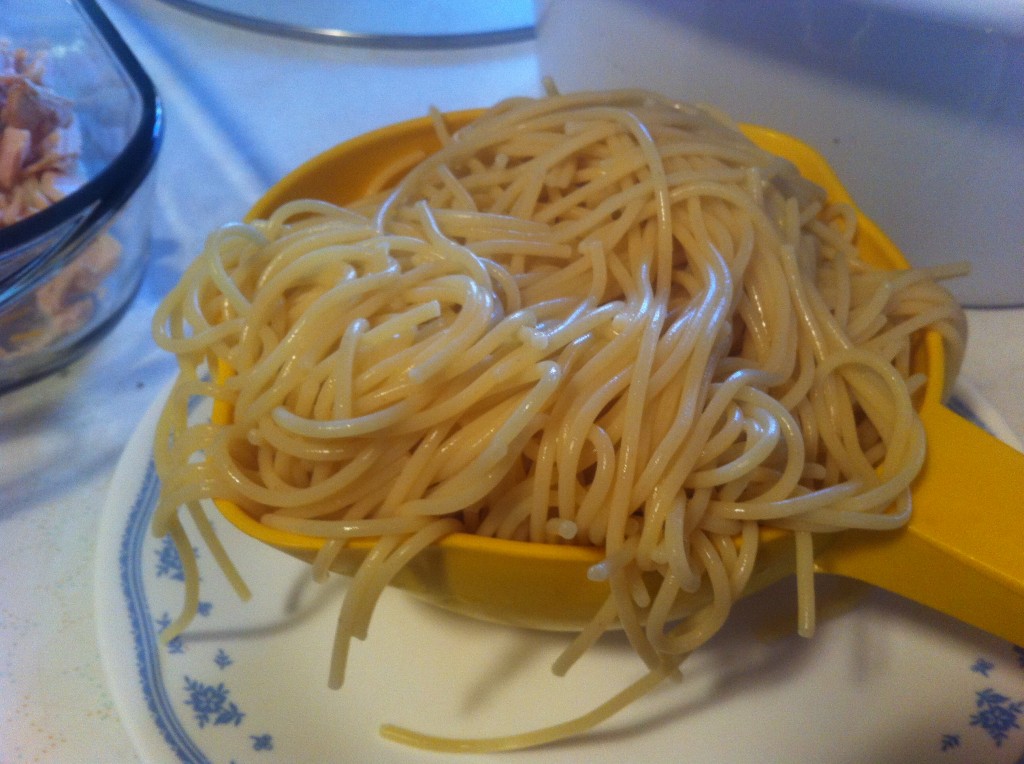 Rinse spaghetti with cold water and drain off all the liquid.
To make the sauce, pour milk in a medium size sauce pan. Add the flour and whisk in. After you have the flour whisked in you can heat the milk mixture on medium heat.
Add in the butter, and the pepper.
Add the salt and the chicken soup base. (or a chicken bullion cube)
Continue to heat the milk mixture, making sure to whisked. Heat to boiling, stirring continuously so it does not form lumps. After it boils, remove from heat.
In the bottom of a lightly greased casserole dish, pour in your cheddar cheese. Then, your diced onion.
Dice up your turkey, and add the diced turkey to the cheese and onion.
Add your cooked spaghetti and combine all the ingredients.
Pour your white sauce  over the spaghetti mixture. Stir until all the ingredients are thoroughly combined.
Melt a little butter in a microwave bowl. Add the bread crumbs to the melted butter and stir.
Sprinkle the casserole with the bread crumbs. Sprinkle Italian cheese on top of the bread crumbs. Bake until bubbly in a preheated 350 degree oven.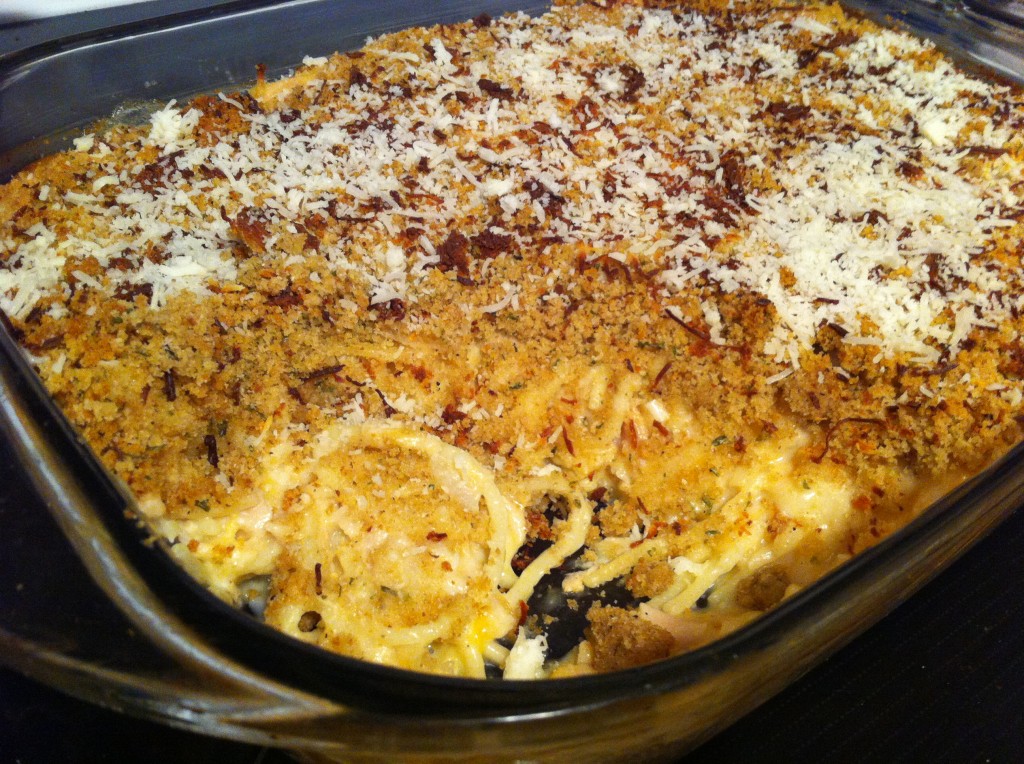 Garnish with more Italian cheese.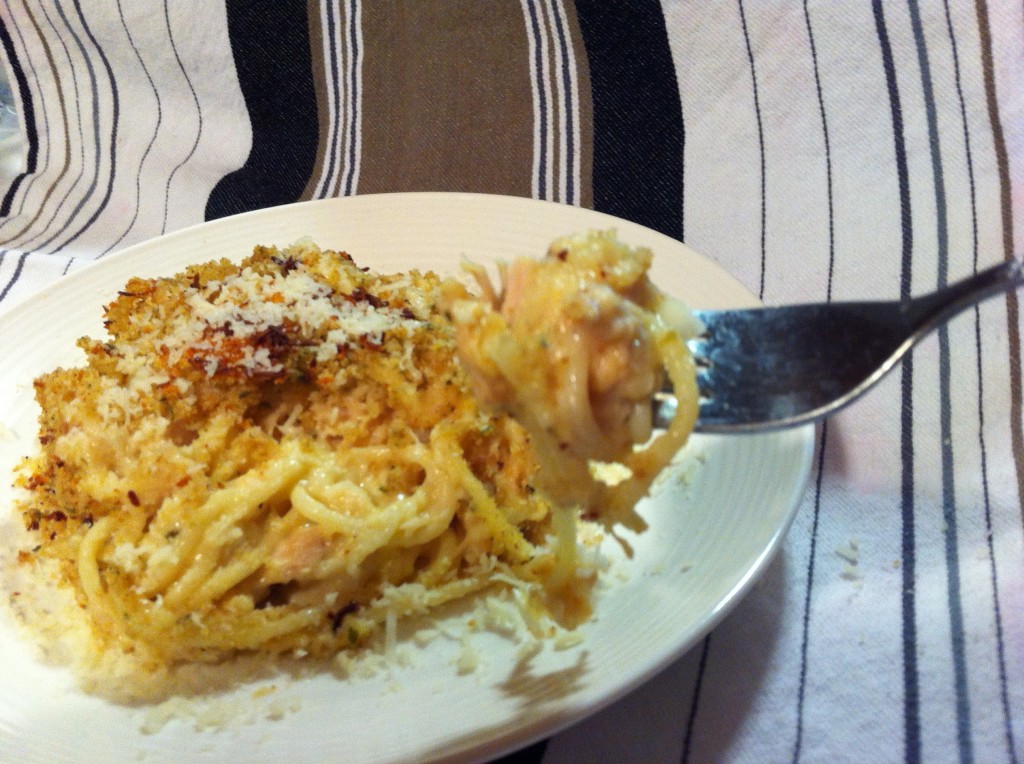 Grab a fork and dig in!
Here is the recipe:
Turkey Tetrazzini
Ingredients for the white sauce:
1/3 cup flour
1/3 cup butter
1 1/2 cup milk
2 chicken bouillon cubes (I used 1 1/2 teaspoon of chicken soup base)
1/4 teaspoon pepper
1/2 teaspoon salt
Directions for white sauce:
Combine in a saucepan and stir over medium heat. Stir continuously until it boils and thickens. Set Aside.
In a casserole dish, place:
3/4 cup grated cheddar cheese
3 cups coked spaghetti
2 cups cooked and cubed turkey
1/4 cup finely chopped onion or green pepper and or canned mushrooms (most of my family hates mushrooms, so I had to leave the mushrooms out)
Combine the casserole ingredients. Pour the white sauce over the ingredients and stir till the sauce in fully mixed in.
Topping:
3/4 cup bread crumbs
2 tablespoons melted butter
Combine together and sprinkle on top casserole ingredients.
Top with a 1/4 cup of Italian Cheese (I sprinkle more on later for a garnish)
Bake in a preheat 350 degree oven for 25 minutes or until crispy and bubbly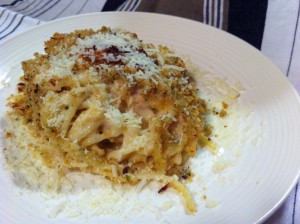 I hope this recipe tickles your noodle and you give it a try!
Enjoy!
Becky
Other post you may enjoy:
Chicken and Spinach Enchiladas      Layered Mint Brownies                             Thanksgiving Dressing