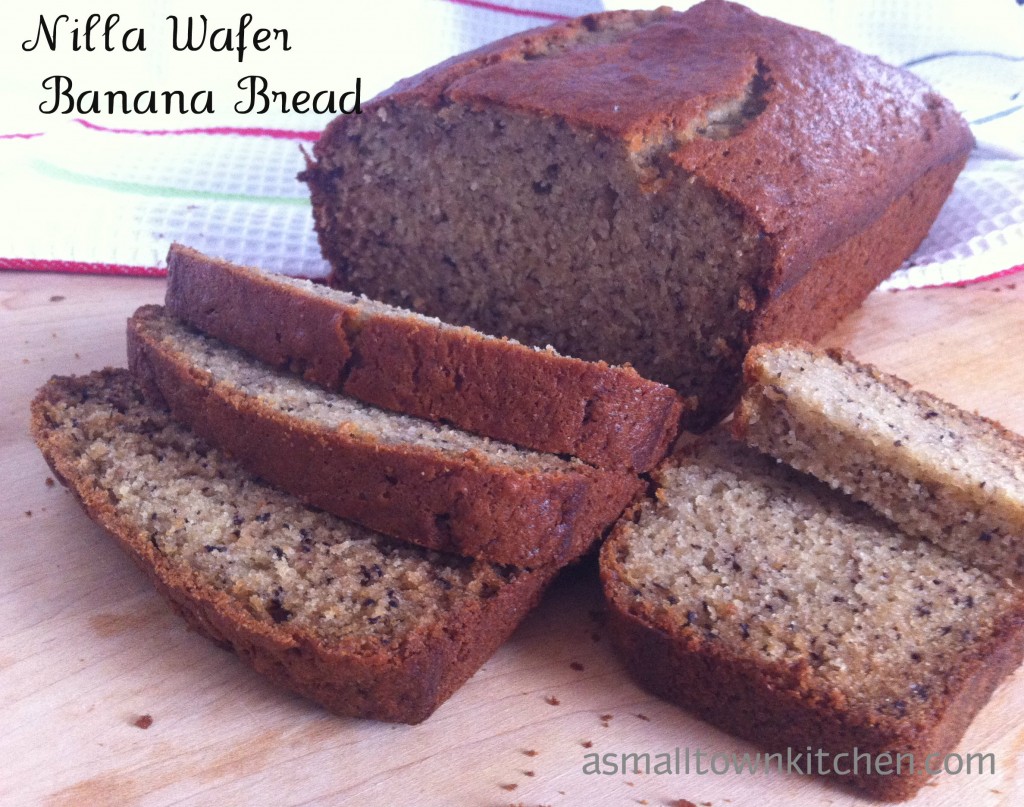 With two year old youngest grandgirl in the house, one thing I almost always have in the kitchen, is bananas.
She is banana crazy!
So, when I am out of bananas, I know I need to peel out and buy another bunch…pronto.
What generally happens, is that oldest daughter goes and buys bananas, too.
Now, I have two bunches of bananas in the kitchen. Grandgirl is in banana heaven, but she can only eat so many bananas.
Anywho, when I found this new version of banana bread, and extra bananas in the house, I thought I would give this recipe a try.
The nilla wafer banana bread lasted maybe, 24 hours, before it was all gobbled up. It is a sweet banana bread. The added vanilla wafers gives this recipe a banana pudding taste, but in a bread.
If you are looking for an interesting and different banana bread recipe, this one is sure to please both old and young alike.
Here are your step by step instructions: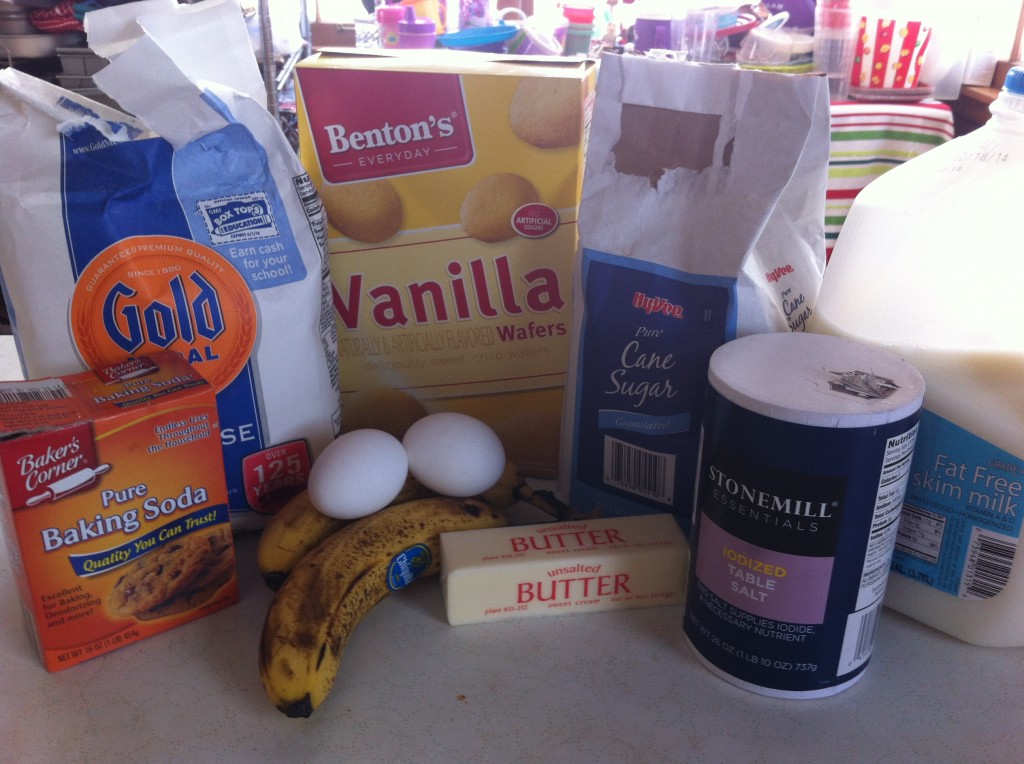 This is what you need to make this truly different banana bread.
The first thing you need to do is count out the vanilla wafers, put them in a plastic bag and mash them up with a rolling pin.
In a large bowl, cream together the butter and the sugar.
Add the two eggs to the creamed butter and sugar. With a mixer, mix in the eggs.
Add in chopped bananas and with the mixer, mix the bananas in.
In a different bowl, stir together the crushed vanilla wafers and the flour.
Add the baking powder and salt to the flour mixture. Stir all the dry ingredients together.
Alternately stir in the flour mixture and the milk, until you have mixed both the flour mixture and milk in. If you are adding nuts, this is where you would stir in the walnuts or pecans.
Once the batter is all mixed up, pour the batter into a 9 by 6 greased loaf pan.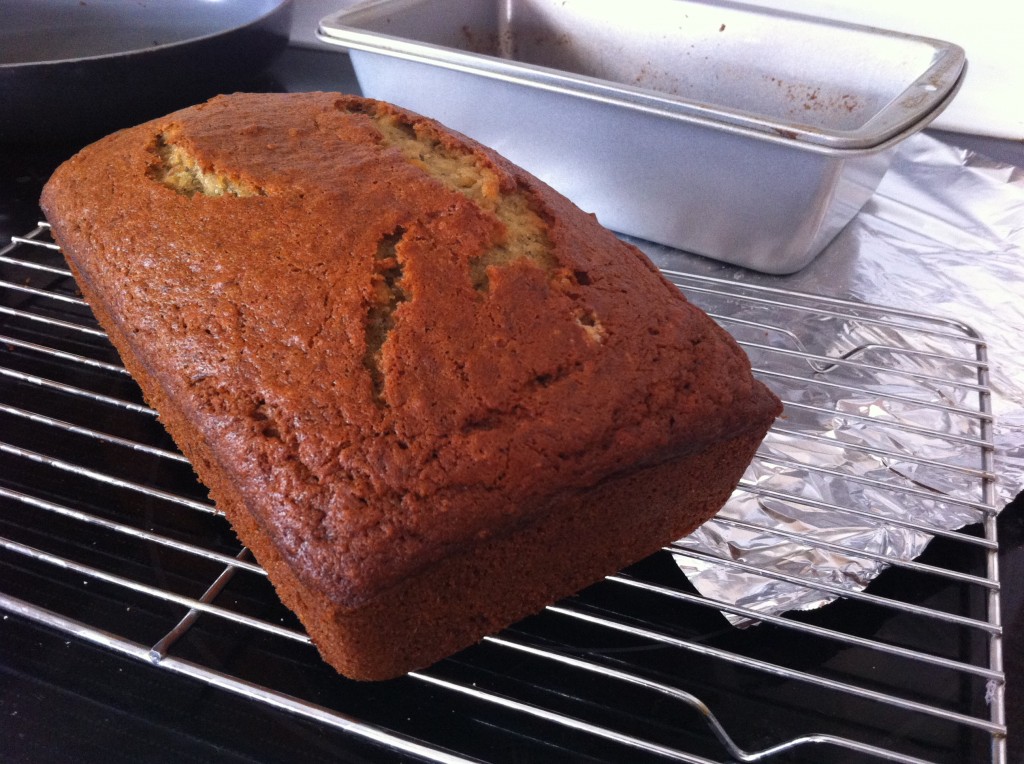 Bake the bread for about an hour in a 350 degree oven.
Here is the recipe:
Nilla Wafer Bread
Adapted from Taste of Home Magazine (I think, cause I just copied the recipe and forgot where it came from…my bad)
Ingredients:
1 1/2 cup flour
35 crushed Nilla Wafers (using the name brand adds more nilla wafer flavor, I found that out after I made one batch using a off brand)
2 1/4 teaspoon baking powder
1/2 cup softened butter
3/4 cup sugar
2 eggs
2 ripe bananas, cut up or mashed (you need about 1 1/4 cup banana)
1/2 cup milk
3/4 cup walnuts or pecans (I did not use nuts, cause the Super Hero does not like nuts)
Directions:
Preheat your oven to 350 degrees.
In a large mixing bowl, cream together the butter and sugar. Mix in the eggs. Beat in the mashed bananas until the bananas are mixed thoroughly in.
In a separate large bowl, stir together the flour, wafers, baking powder and salt.
Stir in the milk alternately with the milk.
Stir in the walnuts or pecans.
Spread the batter into a greased 9 by 5 inch loaf pan
Bake for about one hour or until the a toothpick inserted into the center comes out clean.
Cool on a cooling rack.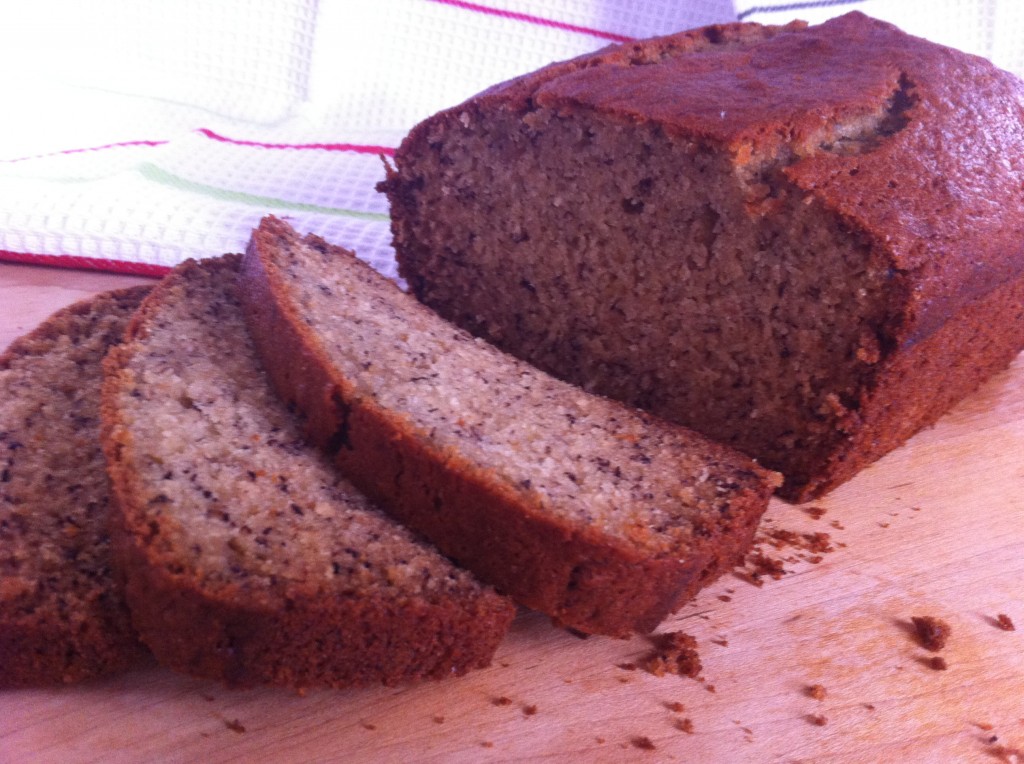 One thing I would do different is, use name brand vanilla wafers (nilla wafers) and add 1 teaspoon vanilla.
Hope you enjoy this recipe!
Becky
Other post you may enjoy!