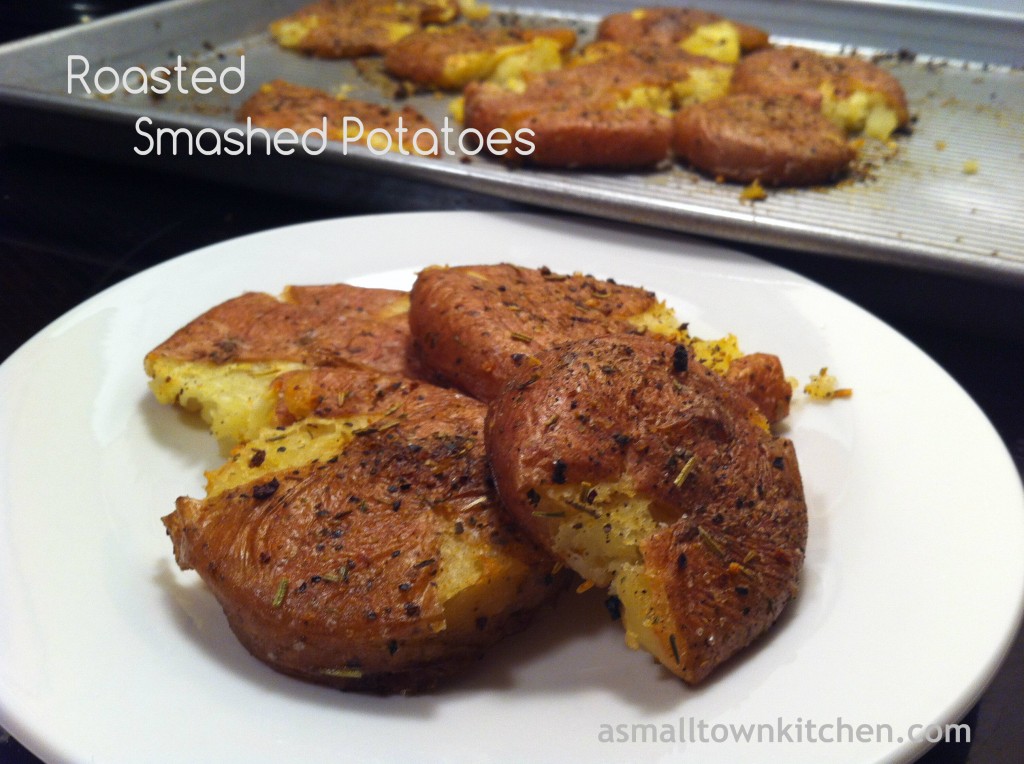 The other night I made some BBQ Roast Beef Sandwiches from a roast I had in the crock pot. I was looking for a easy peasy side dish that everyone would eat, including the picky eaters, Company and Super Hero.
One thing that Company and the Super Hero have in common, is their love for potatoes.
I picked up these red potatoes earlier in the day at Aldi's. I thought I could make roasted smashed potatoes out of them.
Normally with smashed potatoes, you use small new potatoes, or another small potato variety.
My red potatoes were a little big, but I thought I could just cut them in half and it would work.
Heck Ya, it did.
Smashed Potatoes are so easy to make. You can just put them in the oven, forget about them while you make other things, and then go back to them and finish up.
Here is how you make them.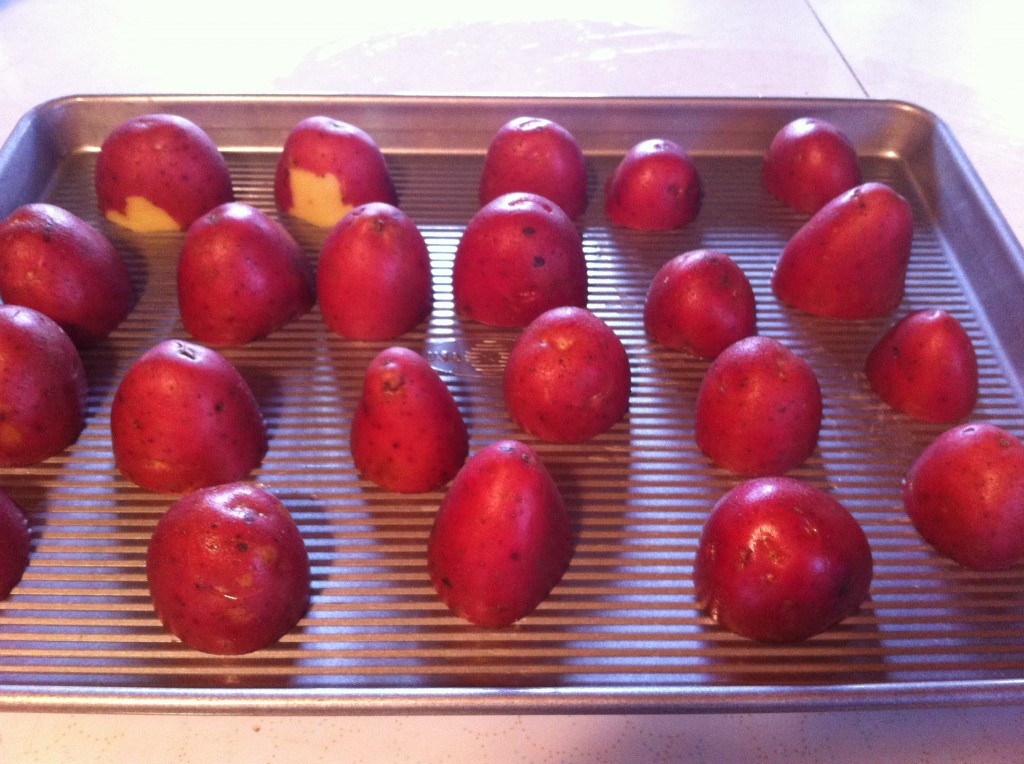 Take washed potatoes, if they are on the big side, just cut them in half. Place them on a cookie sheet.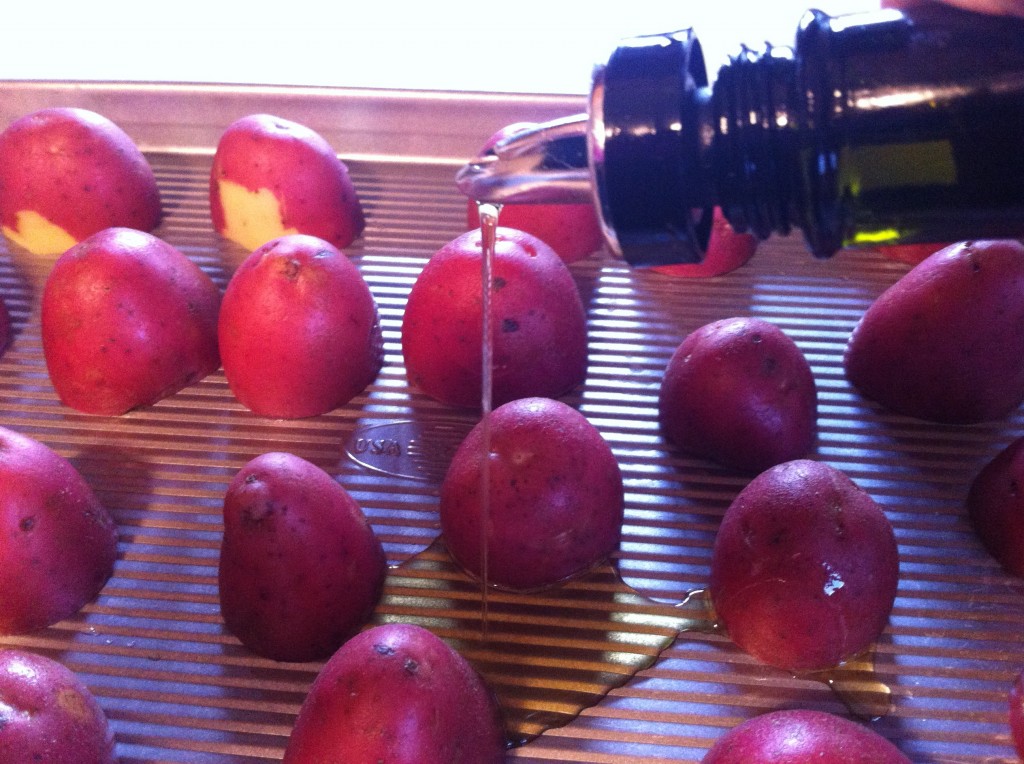 Drizzle with olive oil. I took my hands and rubbed olive oil on each one.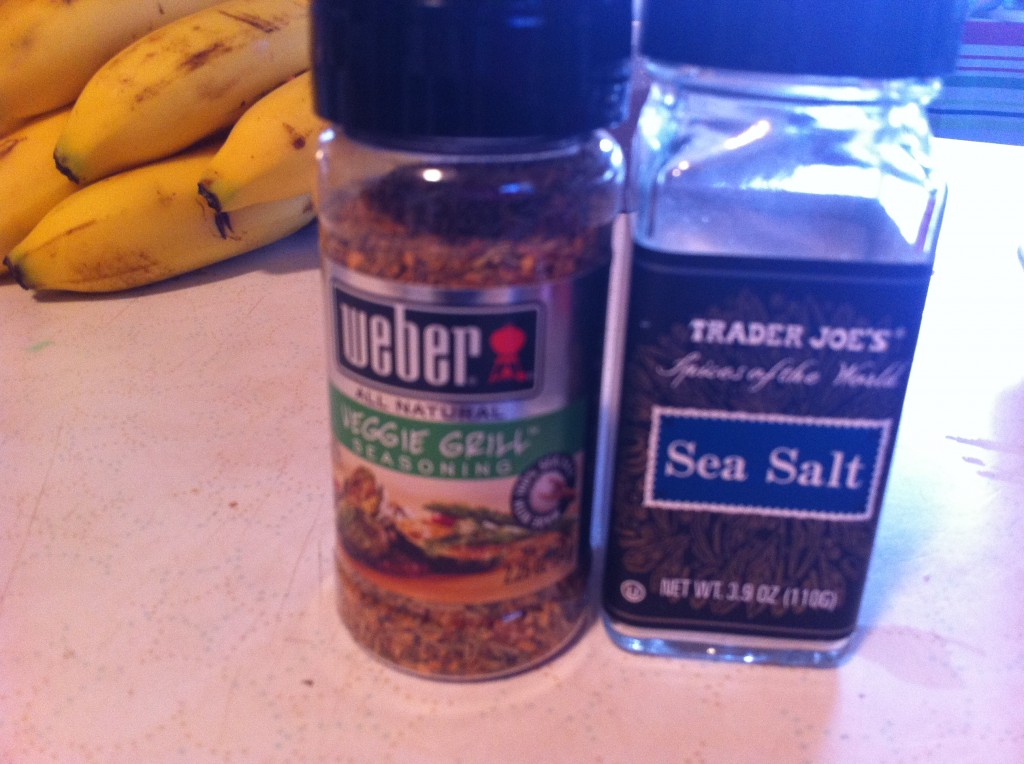 Take a couple of seasonings. I used sea salt and vegetable grill seasoning. You can use pepper too.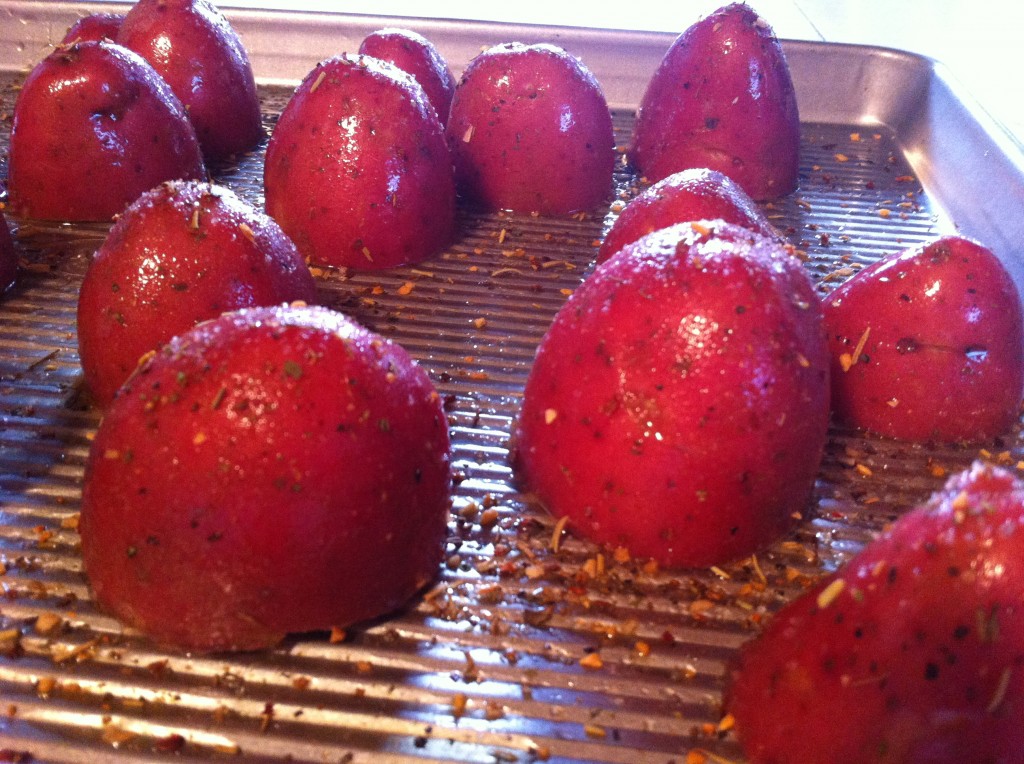 Sprinkle with seasoning. Now, you are ready to bake in a preheated 400 degree oven until they are fork tender.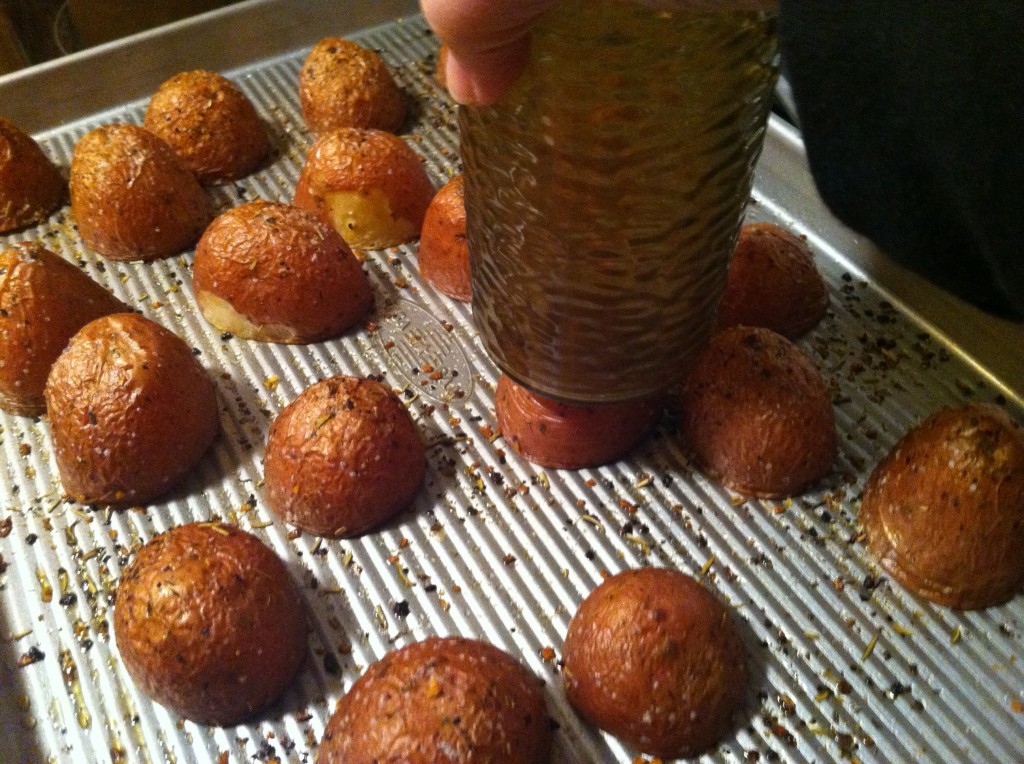 Now, take a cup and push down on the potatoes and smash them. This is the real fun part.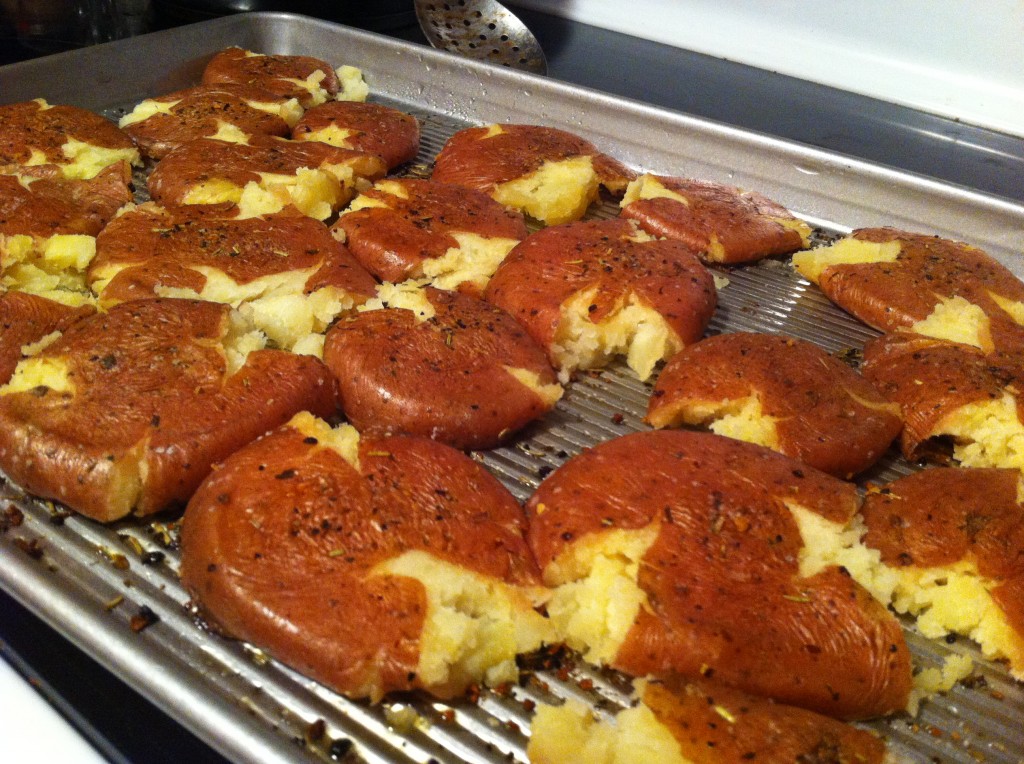 Looks like a steam roller went over them. hehe…. You can drizzle a little more olive on them and maybe a tad bit more seasoning. Now, pop them back in the oven for 10 more minutes.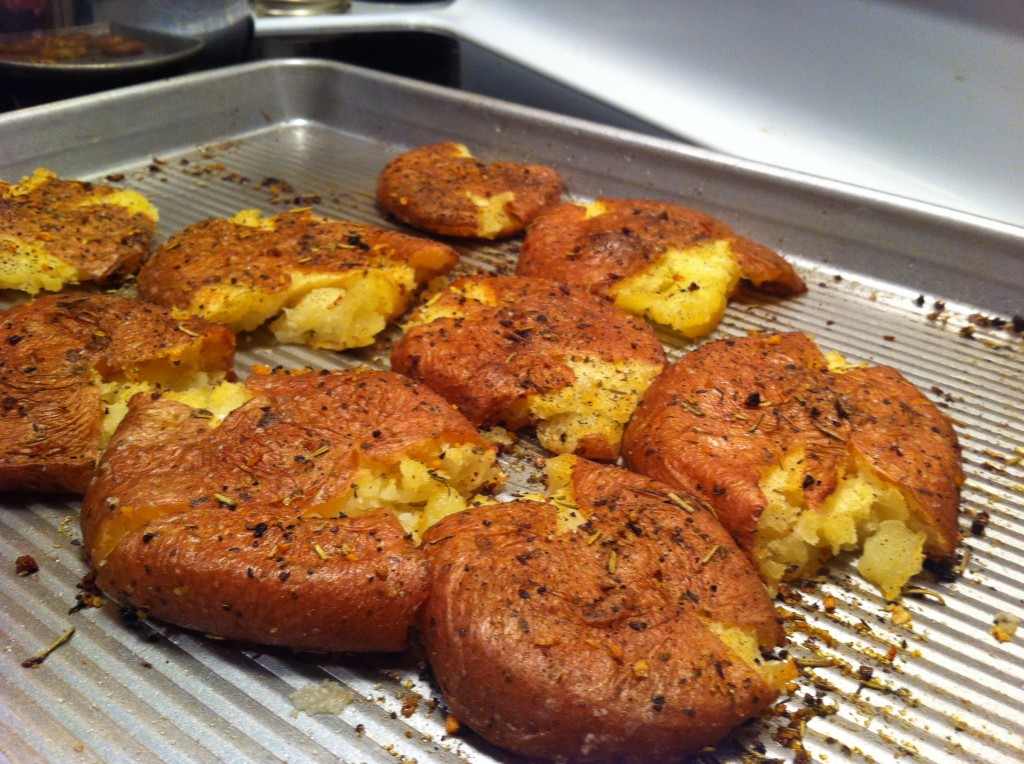 Walla….Roasted Smashed Potatoes.
Go, smash some down. : )
Becky
You might also enjoy:
Spinach Dip                                    Planting Onion Seeds                    Grilled Steak Burgers