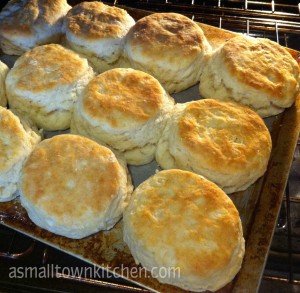 At the Ladies Day at church, I won some jelly. Not just any jelly. I won corn cob jelly. Well, it was the jelly that no one else wanted at my table. Maybe it was the yellow color tinged with green. Or, that it was made from left over corn cobs.
Sounds yummy right?
I have never tried corn cob jelly and have hardly seen it before. I felt like I had stepped back in time when I seen the name. I wanted it!
When you have a special jelly, made by special ladies, you need to make something special to put it on. It was time to make some home made baking powder biscuits.
This biscuit recipe is my "go to" biscuit recipe. It works when, I am camping, on vacation and it works every time in my kitchen when I want to make my family a special breakfast. Today, they do not know that they will be putting corn cob jelly on their biscuits. I made bacon to bribe them with, eggs too, and lets not forget to mention gravy. I had this in the bag!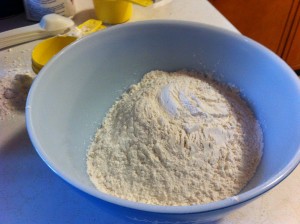 First thing you need to do is measure the flour and put it in a medium size bowl.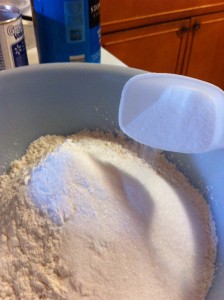 Next, add in the baking powder, salt and sugar. Stir to combine.
Next measure the shortening and take a pastry cutter and cut the shortening into small pea size pieces.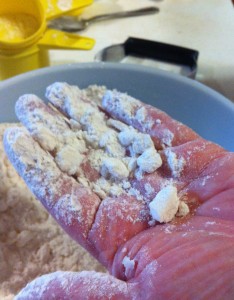 Did you know that each one of these pieces of shortening make a flake?
Now, add the milk. Stir, until all the flour is moisten. Take the dough and put it on a floured surface. I just use my kitchen counter.
Knead the dough about 20 times. Roll the dough to about 1 inch thick.
Cut out the dough with a biscuit cutter. I found this old very large biscuit cutter. It was perfect for cutting out this monster biscuits.
Place the biscuits on a cookie sheet The two misshapen biscuits are made from the left over dough. I call these my "taste tester" biscuits.
Place biscuits in the oven and bake for 15 minutes at 400 degrees or until they are a golden brown. I always brush melted butter on the top. Can you see my reflection?
Now, it was time to try the corn cob jelly.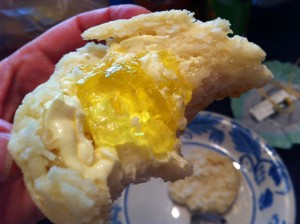 Does anyone want some butter to go with their CORN cob jelly?
My girls said no, and asked to pass them the grape jelly. My son tried it and said it tasted better before it was on his biscuit.
City kids!!!
I went ahead and let them eat some bacon and eggs and even some gravy anyway.
I really liked it! I don't have to share it now, either.
It is fun to try something new, even if it's yellow and made out of left overs : )!
Enjoy!
Becky
Baking Powder Biscuit Recipe
Ingredients
I doubled the recipe when I made these
2 cups of flour
1 tablespoon baking powder
1 teaspoon salt
1 tablespoon sugar
1/2 cup shortening
3/4 cup milk
Directions:
Mix flour, baking powder, salt and sugar together. Add shortening. With a pastry cutter, cut the shortening into small pieces.
Add milk and stir until all the flour mixture is moisten. Be careful to not over stir.
Put dough onto floured surface and knead about 20 times.
Roll dough out to about 1 inch thick. Using a biscuit cutter (my grandma used a cup) cut the biscuts.
Place them, barely touching each other, onto a cookie sheet.
Bake at 400 degrees for 15 minutes or until golden brown.