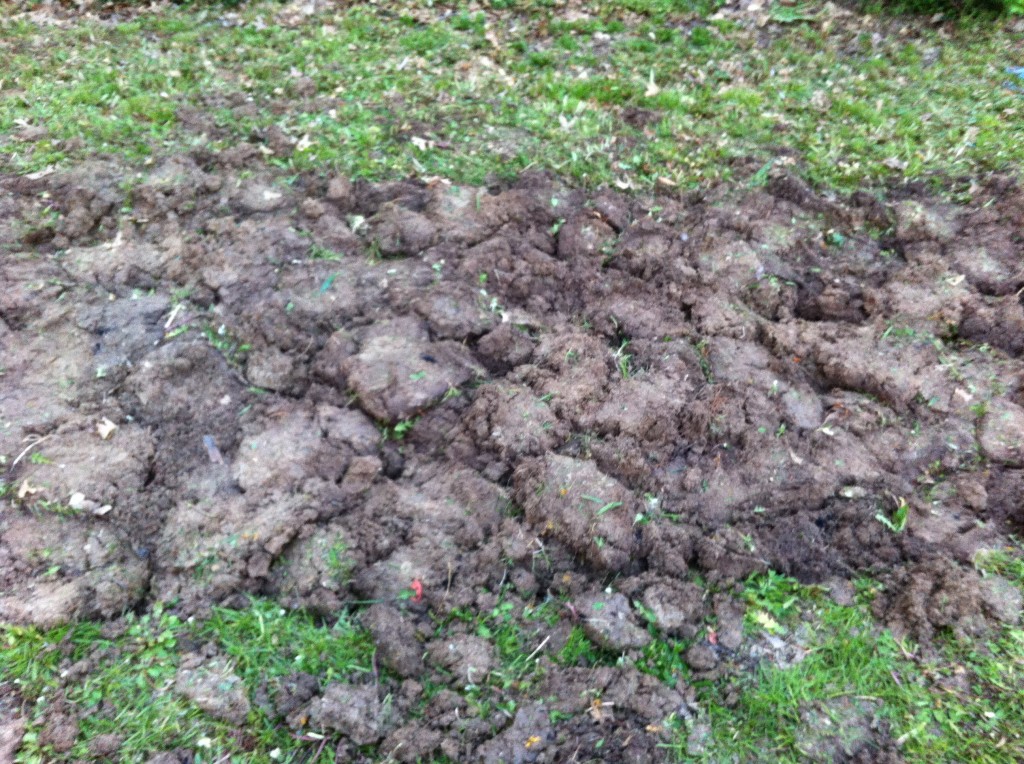 I have a grave in my back yard.
This is what oldest grand girl calls my future site for my raised garden bed.
My son the super hero, dug up the dirt were I am going to place my raised garden beds.
I was hoping I would have these garden beds in over spring break, but 12 inches of snow (or was it more) kinda put a hold on the raised garden beds.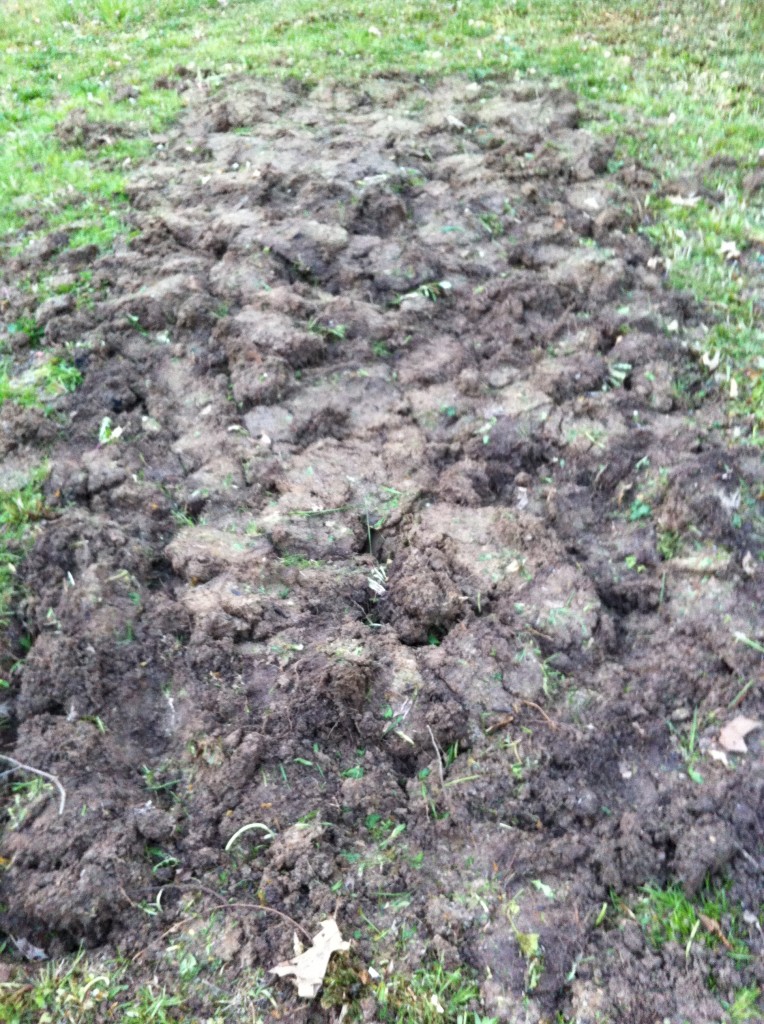 Don't worry I did not bury anybody in my back yard.  Though it sure looks like I did.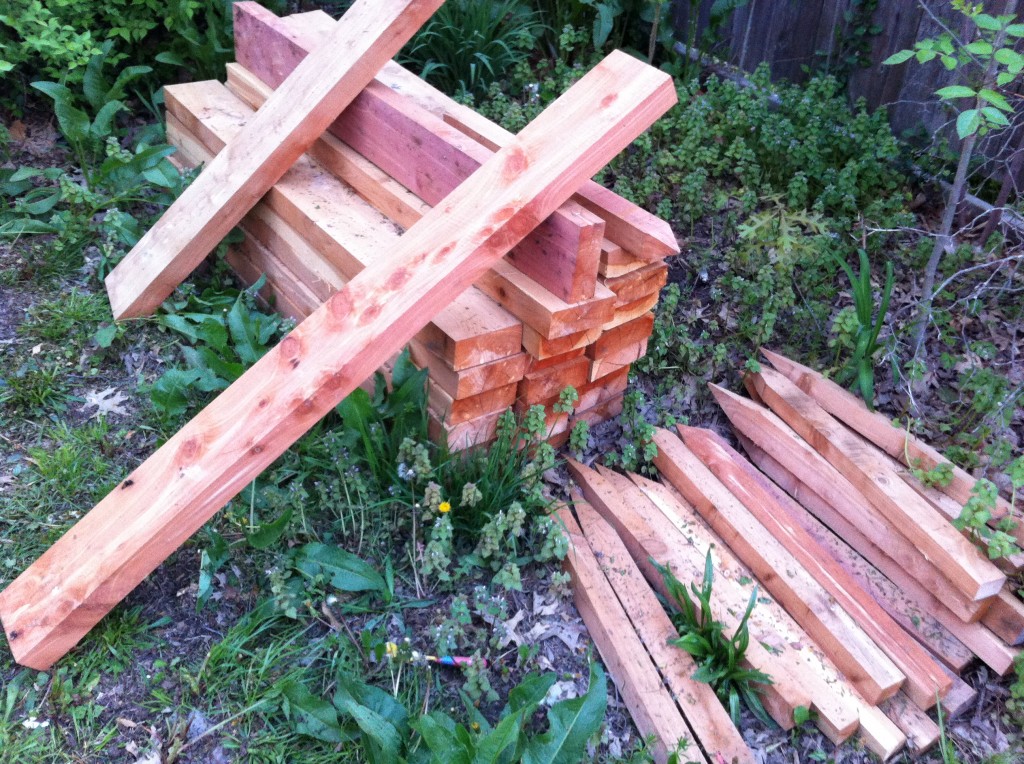 Here is the cedar wood that I ordered and had delivered.  I was going to make 4 foot by 4 foot raised beds, but have now decided to put in 4 foot by 8 foot raised beds. I chose cedar wood because it is untreated and resist to rotting.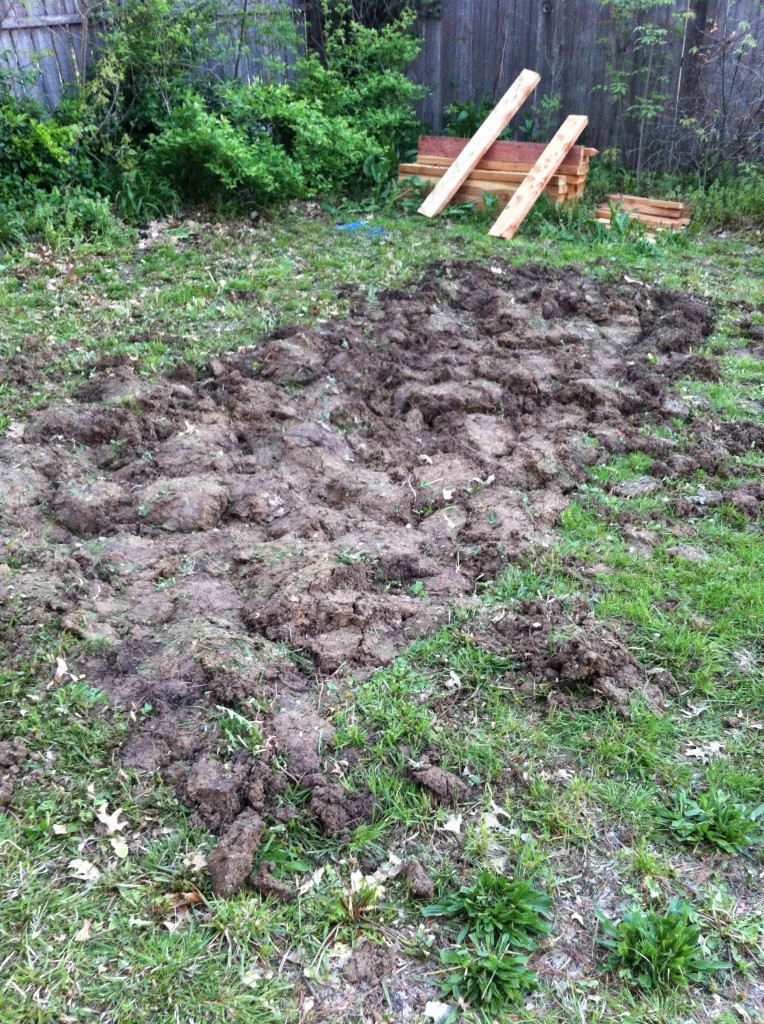 It took me a long time to finally decide where to put them.
There is no going back now.
It might be hard to hid a grave!
Check back in a couple of days! When I started this post my raised garden beds were not in yet…..but guess what?? They are now and they are beautiful!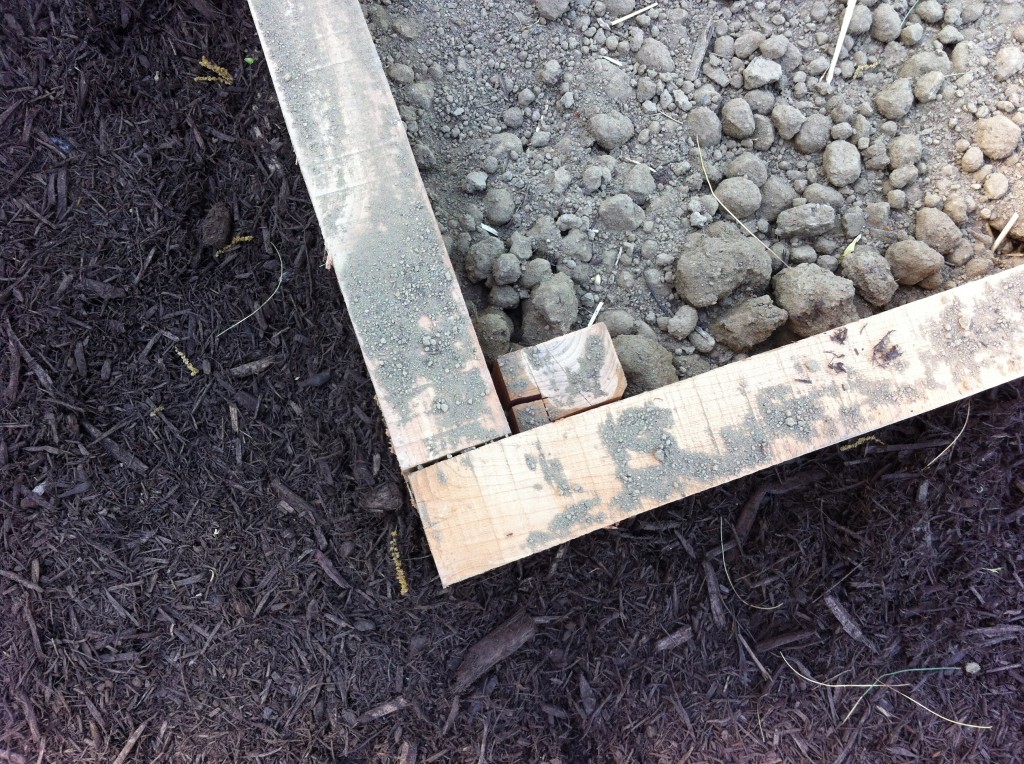 Here is a sneak peek picture.
What do you think???
Have you craved out a little garden in your yard?
Becky