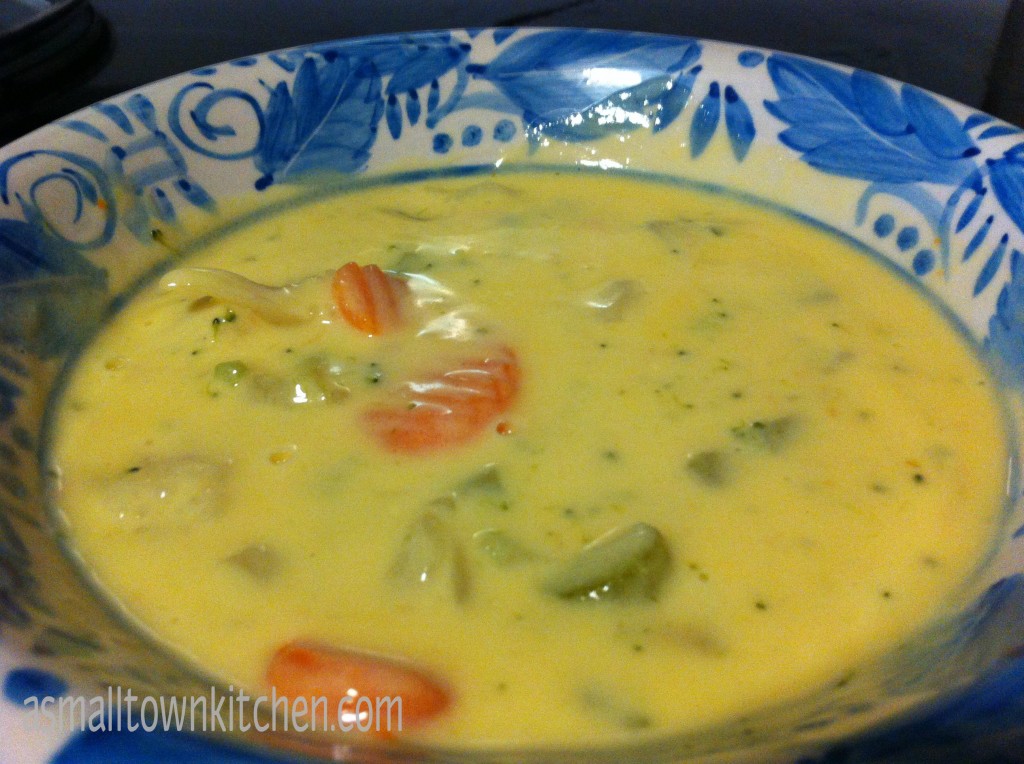 Yesterday was Oldest Daughter's Birthday!
Hard to believe that the years have flown by so quickly!
She has blessed me with two little grand girls that keep me smiling every day.
Anywho, when I asked her what she wanted for her birthday dinner, she said, "Cheese Soup."
You are probably wondering….really soup?
Now, you have to keep in mind that my spring break week off is full of birthdays.
Yesterday was Oldest Daughter's, Friday is Baby College Girl's and Saturday is the Princess's.
Baby College girl is heading home on Saturday, so we are officially celebrating both birthdays on Saturday. While we are celebrating Easter and the Princess's birthday on Sunday.
Whew!
Oldest Daughter just wanted her favorite cheese soup for dinner.  So, while I cleaned house, had a plummer come (ugh..major repair scheduled for next week) and cleaned the snow off my car so I could take her billfold to her job that she left at home, I made birthday girl her soup.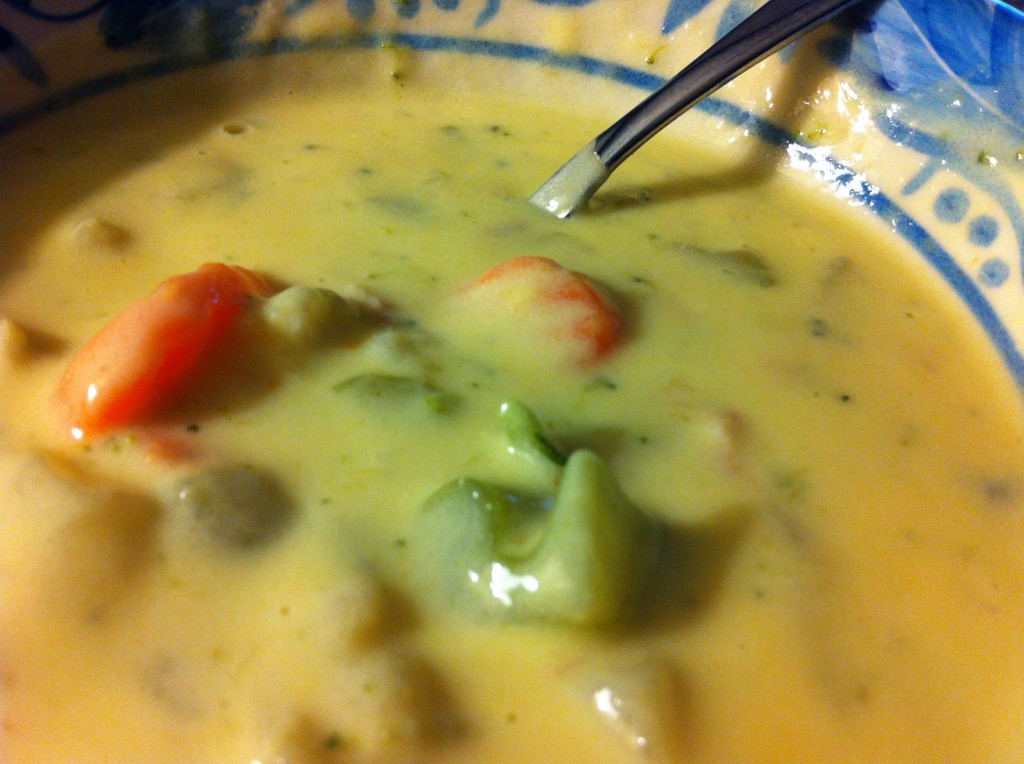 We also finished up the last of the cornbread.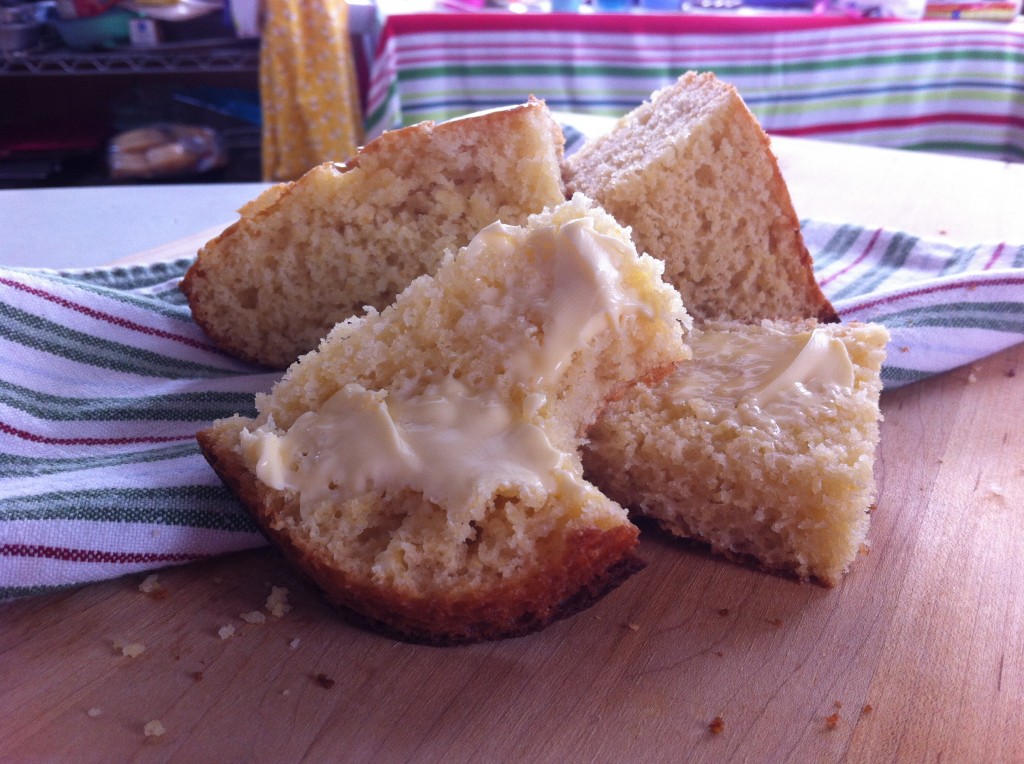 You can find the Cheese Soup Recipe and the Honey Cornbread Recipe just by clicking on the link.
I offered to make her some brownies or another yummy goodie  to go with her soup. We are waiting to have real birthday cake on Saturday with Baby College Girl.
But, Oldest Daughter told me, "it was ok, she had it covered."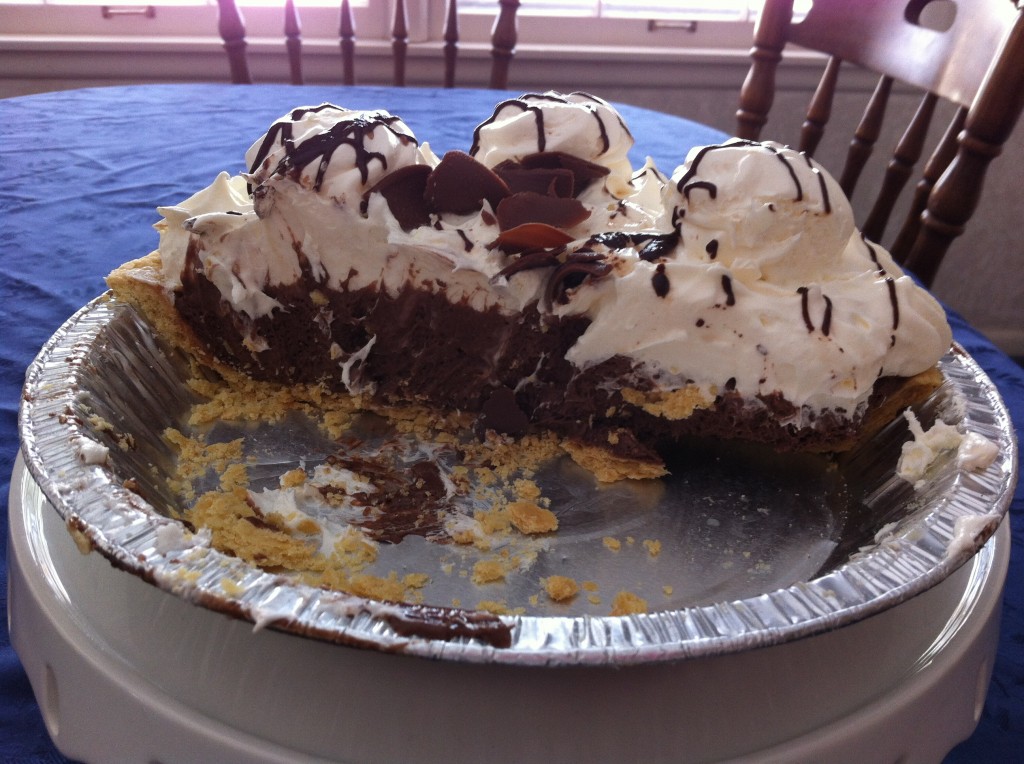 This is the reason she needed her billfold. Oldest Girl saw a very large chocolate pie with sweet whipped cream and chocolate shavings on the top.
It had birthday pie written all over it.
Maybe I will make some brownies today….or should I wait till we finish the chocolate pie?
Do you celebrate birthdays with a normal birthday cake, or have you had something fun and out of the ordinary.
We do not have to be ordinary everyday.
Right!
Have a great Wednesday!
Becky