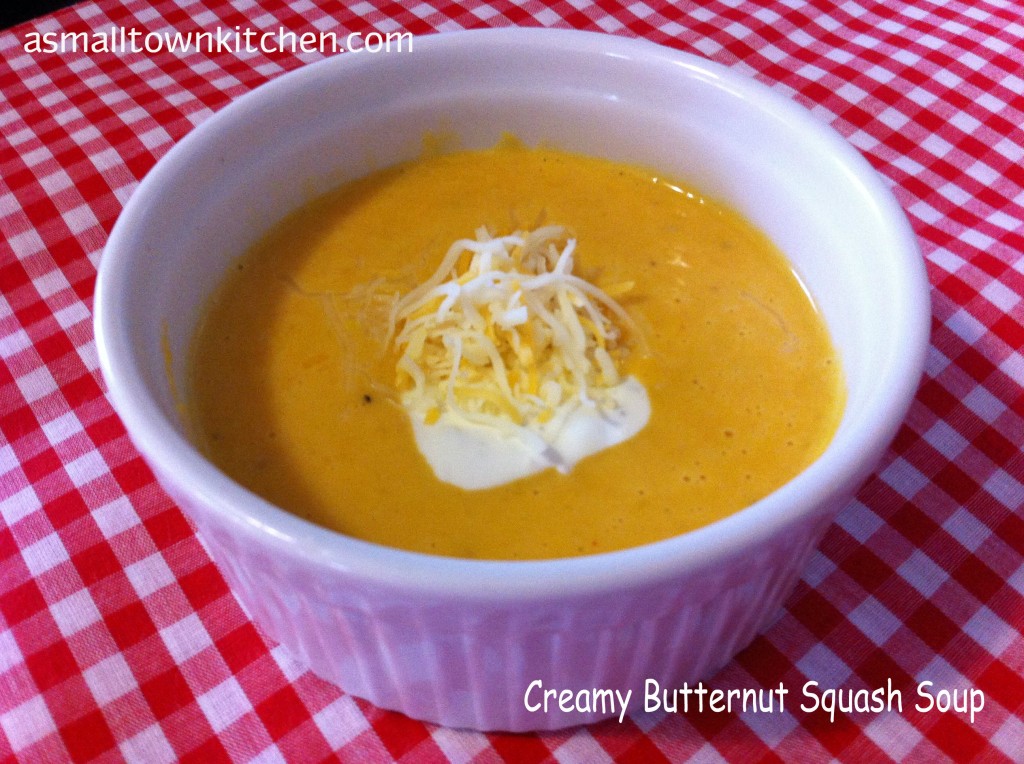 I have never eaten or made butternut squash soup until today.
Was I crazy or something?
Who is their right mind would think that you could take this: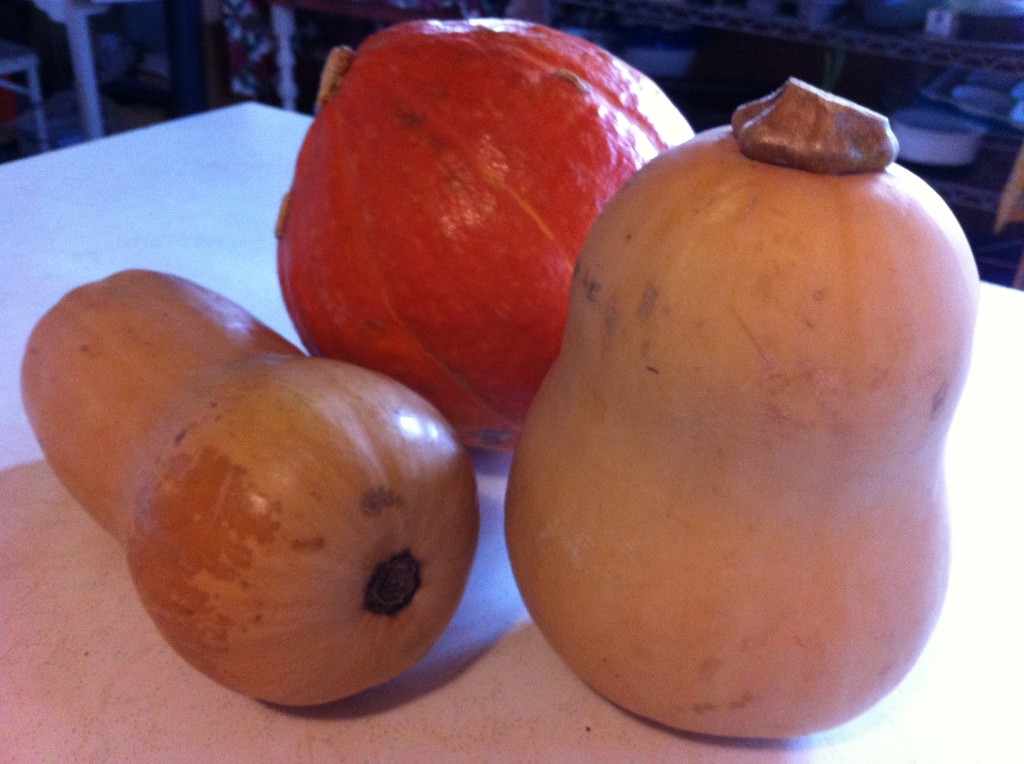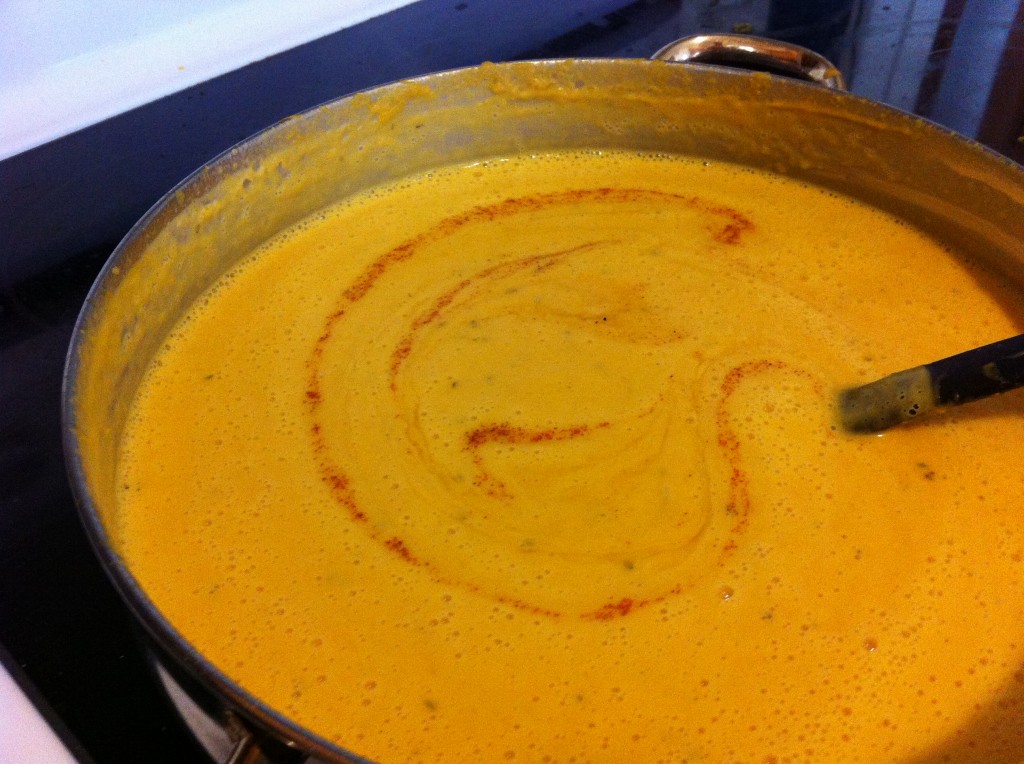 and turn it into a creamy luscious soup?
I didn't.
It all started when my friend Angie from work had too many squashes than her family could use. Her family orders a bounty box each week from local farmers. In the box is an assortment of various home grown goodness. This could be honey, jam, roast and seasonal fruits and vegetables. Right now, they are getting a abundance of squash. When she asked if I wanted her extra squash, I took her right up on the offer.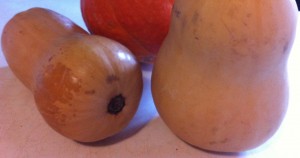 Two of the squashes are butternut squash.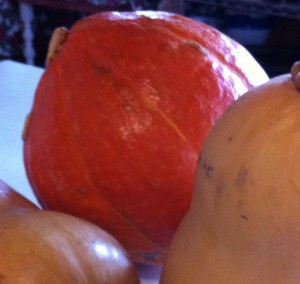 The red/orange color one is a red kuri squash. I am saving that one to cook later this week.
You will have to wait to see what I do with that one.
I brought my squash home and started looking for recipes that I might make out of them. I had already made a stuffed acorn squash a couple of weeks ago, so I did not want to make a stuffed squash again.
I kept coming across butternut squash soup recipes.
I love soup, so this was the ticket!
After some searching, and tweeking, I finally put together a recipe that I thought sounded like one that I would like.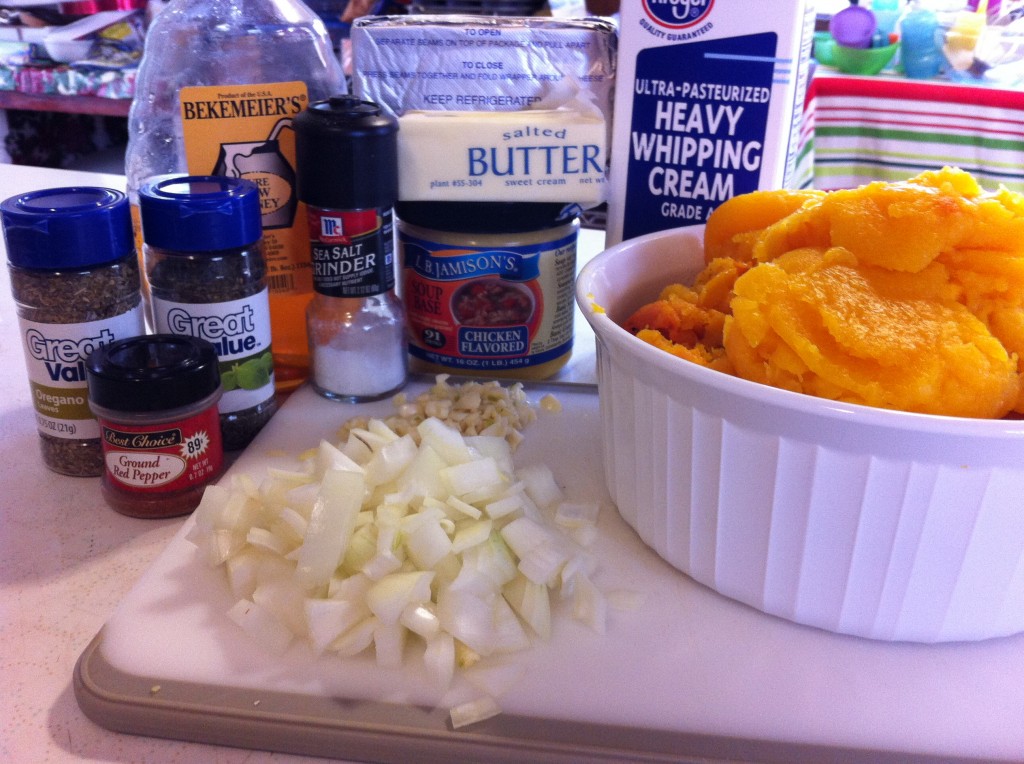 This is what you will need. I did not include the sour cream and shredded cheese that I used for a garnish.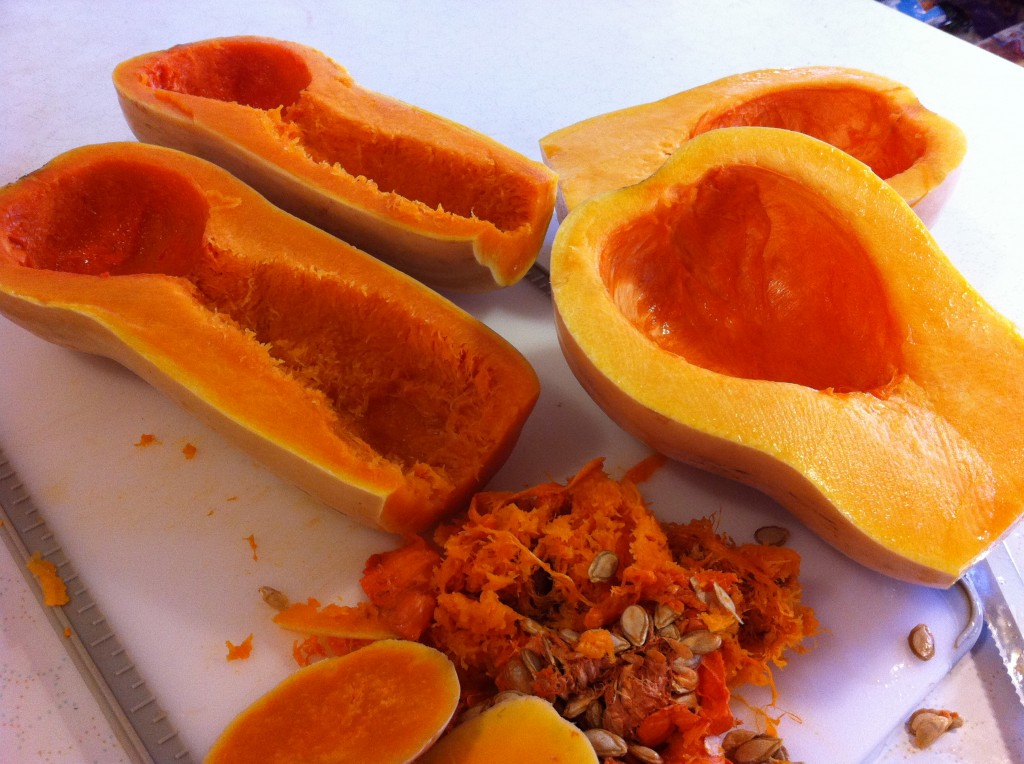 First thing you need to do is cut the butternut squash in half and scoop out the seeds.
Rinse off the squash and salt and pepper each one. Turn them over and place them on a baking sheet. Add about a cup of water into the pan. Bake at 350 degrees for around 50 minutes.
When the squash has cooled off slightly, scoop out the flesh. You will need around 6 cups of cooked squash for this recipe.
While the squash is in the oven you can dice up the onion (1/2 cup) and mince 3 cloves of garlic.
To get the soup started, melt the butter in the bottom of a large sauce pan. When the butter is melted add the onions and saute.
When the onions are cooked thru, add the garlic and continue sauteing.
Place 3 teaspoons of chicken soup base into hot water to dissolve.
Pour in the hot water with the soup base, stir in. Add the 6 cups of squash.
Simmer the soup making sure all the squash is cooked until tender. With an immersion blender, regular blender or food processor, puree the soup until smooth.
After you puree the soup it will start to become thick and smooth.
Cut the cream cheese into small cubes and add to the soup. Pour in the whipping cream.
Add the basil and oregano. Pour in the honey and stir.
Stir all the cream cheese, cream and seasonings together until the cream cheese melts. Puree one more time if you feel you want it to be a little more smooth.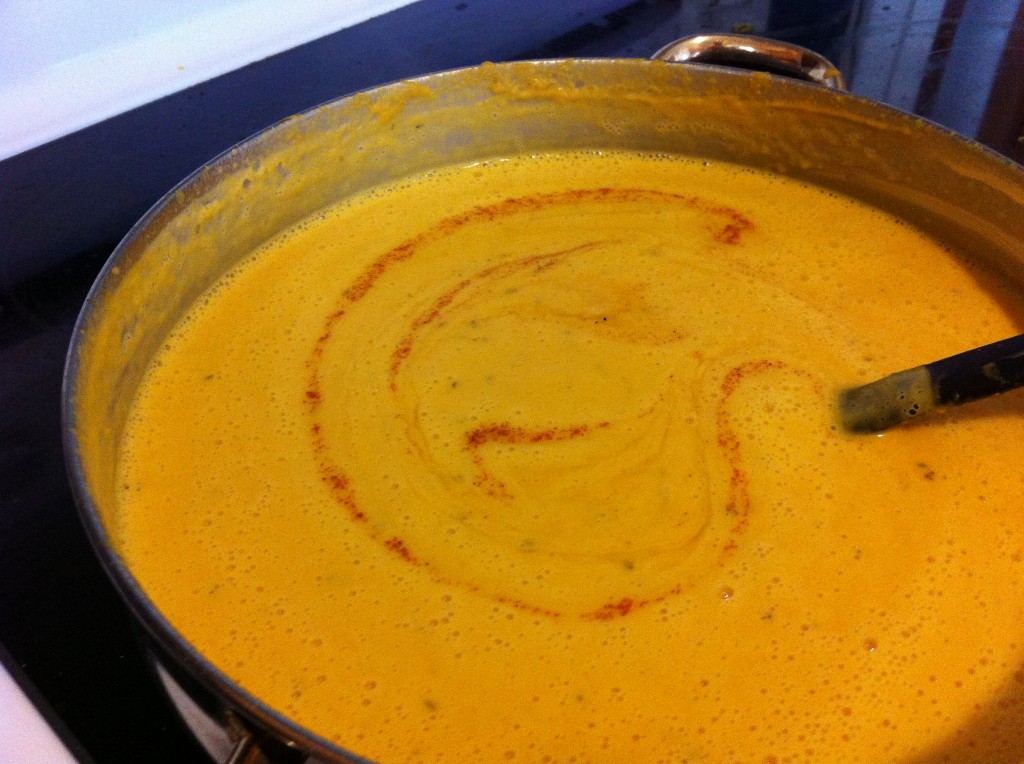 Stir in chili powder to taste.
This soup is beter than I hoped it would be. My oldest daughter who does not cook, kept coming up stairs to get another bowl.
If you have some extra squash or want to go buy a couple of try this recipe, go for it. It really is pretty simple to make!
It even taste better the day after you make it.
Squash out girl friends!
Becky
Here is the recipe
Creamy Butternut Squash Soup
Ingredients:
6 cups of cooked butternut squash (oven roasted with salt and pepper)
4 tablespoons butter
3 cloves of fresh garlic, minced
1/2 cup of onion, chopped
3 cups of water
3 teaspoons of chicken soup base
4 ounces of cream cheese
3/4 cup of heavy cream
3 to 4 tablespoons of honey
1/2 teaspoon Basil
1/2 teaspoon Oregano
Salt to taste
Chili Powder to taste
Sour cream and shredded cheese for garnish
Directions:
Cut butternut squash in half and scoop out the seeds. Rinse off. Salt and pepper the squash and put them face down on a cookie sheet with a small amount of water. Bake at 350 degrees for 50 minutes or until squash is tender. When the squash is cooked, remove from the oven and scoop out the tender flesh of the squash. You will need at least 6 cups of cooked squash.
In a large sauce pan melt the butter. Add the onions and saute onions until tender. Add the garlic and saute for 2 minutes.
Pour in the hot water and chicken soup base.
Add the roasted squash. Stir. Bring mixture to a simmer and cook until all the squash is tender.
With a blender, blend the soup until it is smooth. Be careful to do in small batches because the soup will be hot. If you are using an immersion blender, blend soup until smooth. Put the soup back into the pan if you a blender.
Cut up the cream cheese and add it to the soup. Pour in the heavy cream. Stir together until the cream cheese melts.
Stir in the basil, oregano and honey.
Add in the chili powder (to taste).
Heat on low.
Serve with a dollop of sour cream and shredded cheese on top.
To save on calories you can always use fat free cream cheese, and half and half, or maybe whole milk.
Enjoy!
Becky