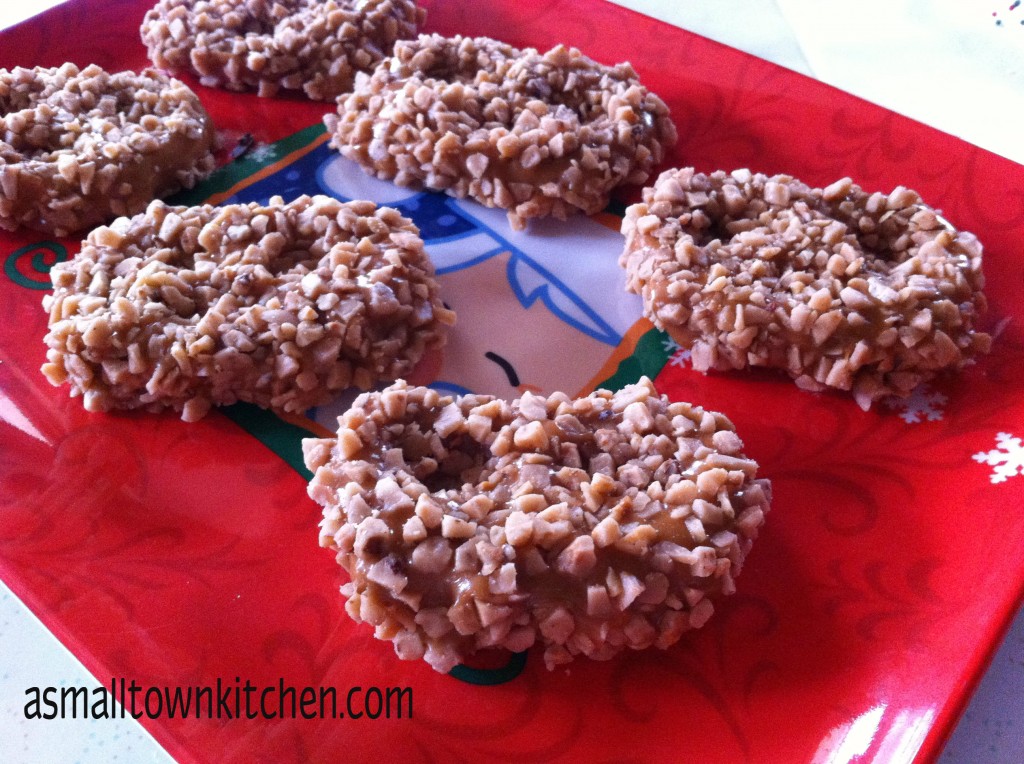 I was in trouble!
My older sister Niener Weiner was trying to get a hold of me.
I had to drop my car off at her house two days ago so her husband could work on my car. When I got there her husband told me Niener wanted me to call her as soon as I could. I promptly called her at work and she wanted to know why the caramel toffee pretzel recipe was on not on this web site yet.
OOPS
Well, I stammered and stalled and told her I had taken pictures but not had time to upload the recipe yet. Getting cross examined by your older sis sure can sure put you in the hot seat. I told her how to make them and reassured her, that as soon as I got home I would put the recipe on here.
So here it is : )
A couple of years ago I was watching one of the shopping networks and a person was selling all kind of wonderful gooey and sweet pretzels. The price was a little pricey for me and I decided to come up with my own recipe. I made these caramel toffee pretzels and put them on the goodie trays I make each year to give out to my family. It has become a requested sweet treat, that I better not forget to make.
As you read through the recipe you will see that these pretzels are pretty easy to make. The recipe only makes 11 per batch, so plan on making a double batch. They are crunchy chewy and salty all at the same time. An explosion of yummyness for your taste buds.
Here is the recipe, so hopefully my older sister Neiner will not tell Mom, the Princess, on me.
I love you Neiner Wiener!
Becky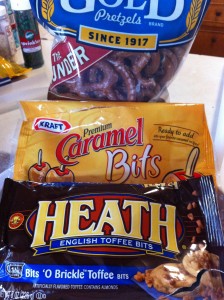 You will need a package of pretzels, caramel bits and toffee bits.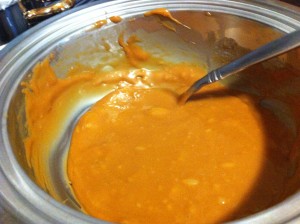 In a double boiler, melt the caramel bits until they are smooth.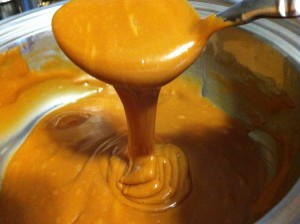 Add just enough water (about 2 teaspoons) to the caramel until it can pour easlily off your spoon.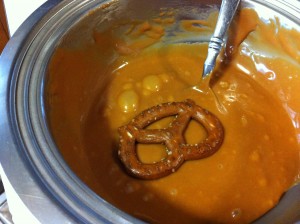 Put a pretzel in the caramel.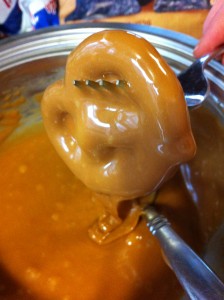 Coat the pretzel on both sides.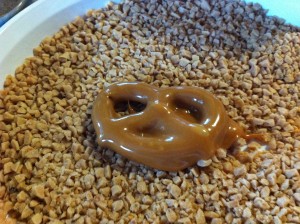 Place the caramel coated pretzel in the toffee pieces.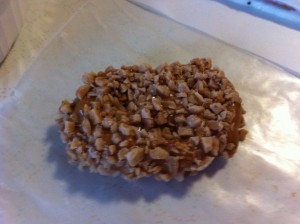 Coat both sides of the pretzel with toffee pieces.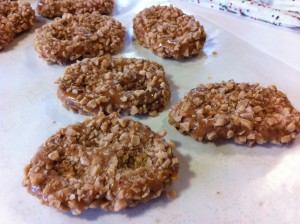 Sit on wax paper or parchment paper until the caramel cools.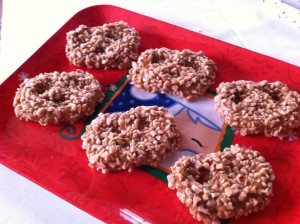 Set them on a tray to serve. If you are giving these as gifts, I put wax paper around each one just to make sure they do not stick together.
Caramel Toffe Pretzels
Ingredients:
 1 bag of pretzels (a one pound bag of pretzels will easily make two batches)
1 bag of Caramel bits (you could use regular caramels if you cannot find these at your local grocery stores)
2 teaspoons of water
1 bag of toffee bits
Directions:
In a double boiler, melt the caramel. Add 2 teaspoons of water to slightly thin caramel. Dip a pretzel into the caramel and drip off excess caramel. Place caramel covered pretzel into the toffee bits and throughtly cover both sides.  Place the pretzels onto a wax paper to cool.