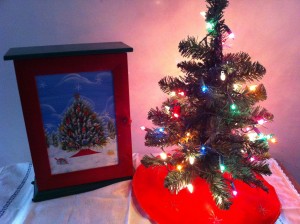 This is what my little tree looked like 24 days ago.
If you have followed along, you know I have been adding an ornament to the little tree each day.
Today we added the last ornament.
It was the BEST one!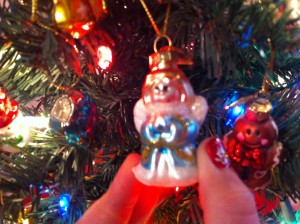 Yesterday, we added a little angle to the tree for Dec 23.
Today we added……..
…….the star to top the tree
This is what the tree looks like now.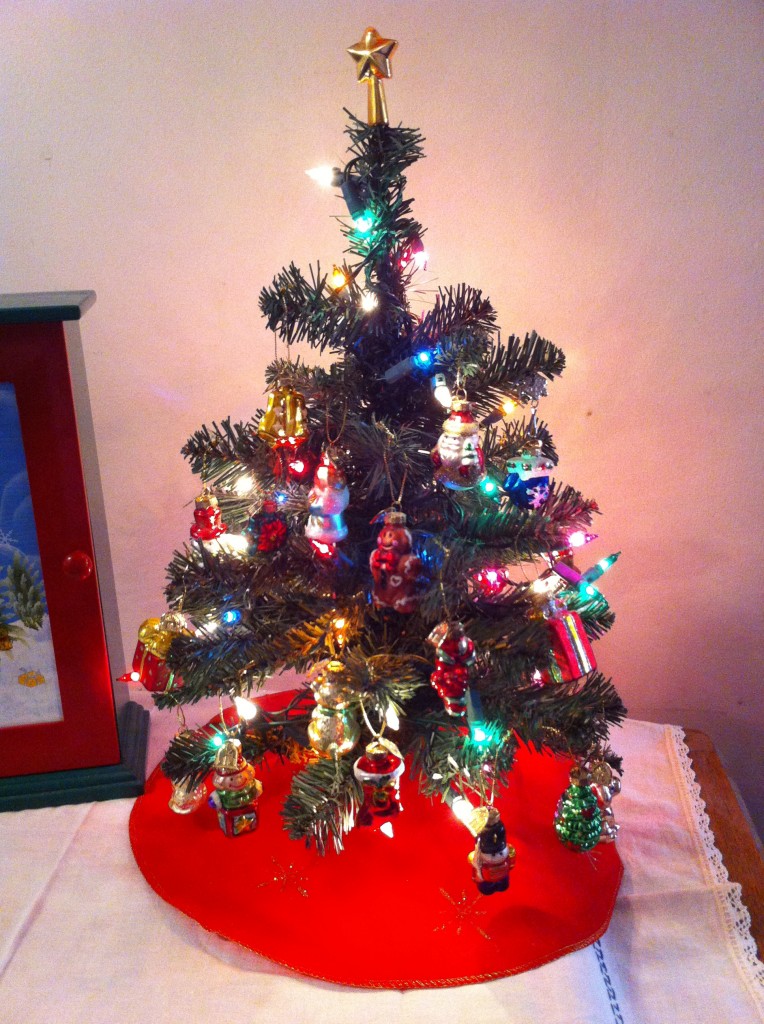 This little tree has provided so much fun and joy this holiday season. I think about all the Christmas's that it sat in the top of my closet.
 I certainly was a Grinch.
Next Christmas, I am going to get out the little ceramic Christmas tree, my son the super hero, made when he was in boy scouts. I am so afraid it will get broken I keep it hidden away.
Not next Christmas.
I might even get out the reindeer that he made to go with it.
Maybe….it is baby steps here : )!
May your Christmas be joyful, happy and full of family and hugs, and food and hope!
Merry Christmas,
Becky