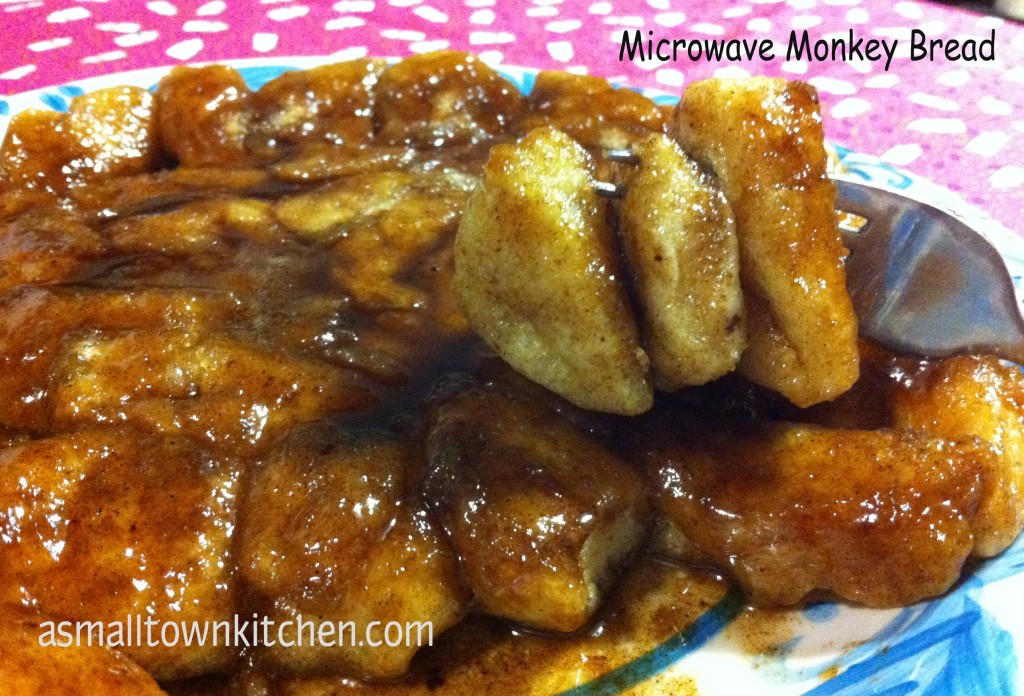 Today was the first time I had my kids at school cook something that was actually part of my classwork.
Yesterday, I put the students in kitchen groups, or I should say they put themselves in kitchen group,s that I had to approve. They got to explore a little bit in the kitchen they where assigned too, to see where everything is located. It did not take long until they had to inform me that they already knew where everything was.
Funny how they thought the big upright freezer was a refridgerator.
Whatever….  : D
I got up early this morning; and by the way it was freezing outside; and made my way to the closest grocery store to buy the ingredients for microwave monkey bread. Microwave monkey bread is always the first cooking lab I do with my students. One of the main reasons is that it is so easy.  |It is also not expensive to make and the students love it. They love it so much, they did not even offer me a one little nibble all day. So much for getting up early on a freezing day to earn a bite of monkey bread.
I decided I would come home and make a batch that I could keep all to myself.
Right now it is hiding in the microwave. It is still warm, and gooey and cinnamony….. Please don't tell oldest daughter who does not cook. She loves anything with cinnamon in it.
I am not sure where I got this recipe, or where I found this recipe, but I have been using it for years and years. I like to find recipes that my students are able to make at home, with ingredients that they probably already have.
If you need a super easy, super lip smacking, super fast treat on a Snow Day morning (all teachers dream of snow days), or any morning, you should  give this recipe a try!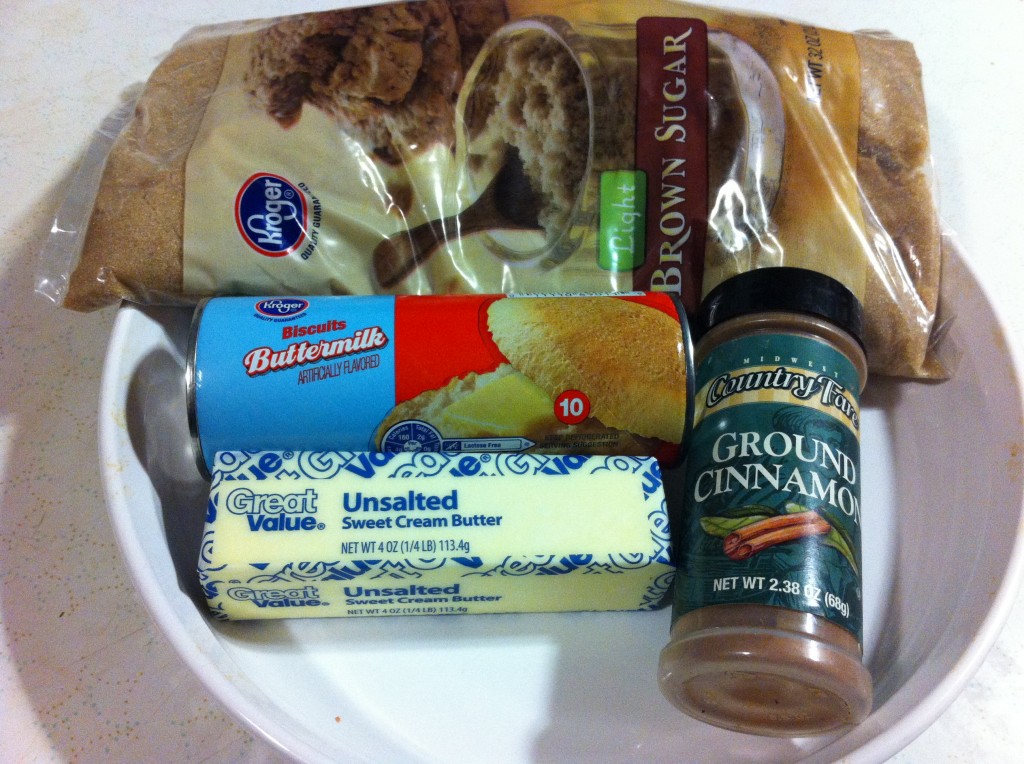 This is all you need! How cool is that?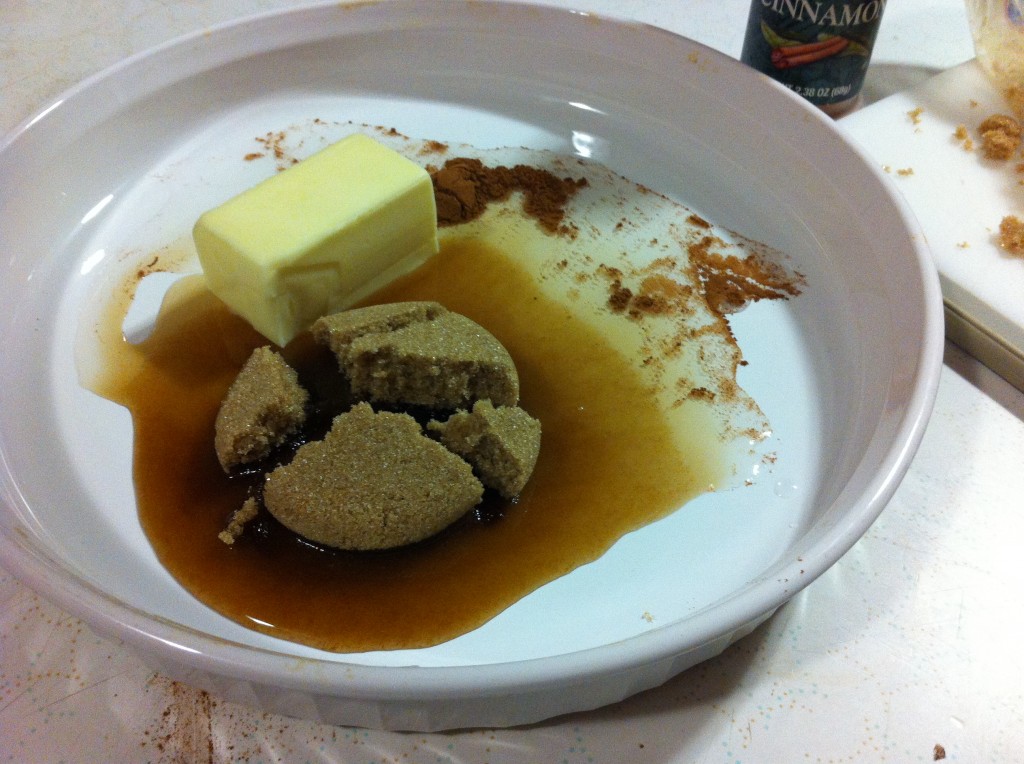 First thing you do is, melt 1/4 cup butter or margarine, 2 tablespoons of water, 1/2 cup of brown sugar and 1/2 teaspoon of cinnamon together in the microwave.
This is what it looks like melted.                                      This is what it looks like stired together
On a cutting board, using a pizza cutter (I found that it works the easiest) and cut each biscuit into four pieces.
Put all the little pieces of biscuits in the brown sugar and butter sauce. Stir to coat each piece.
Cook for three minutes in the microwave. Take it out of the microwave and let it stand for 2 minutes. Place a plate over the top of the pan and invert.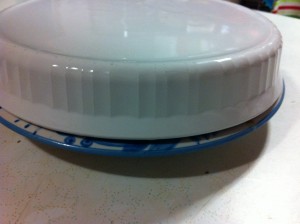 Invert the monkey bread onto a plate.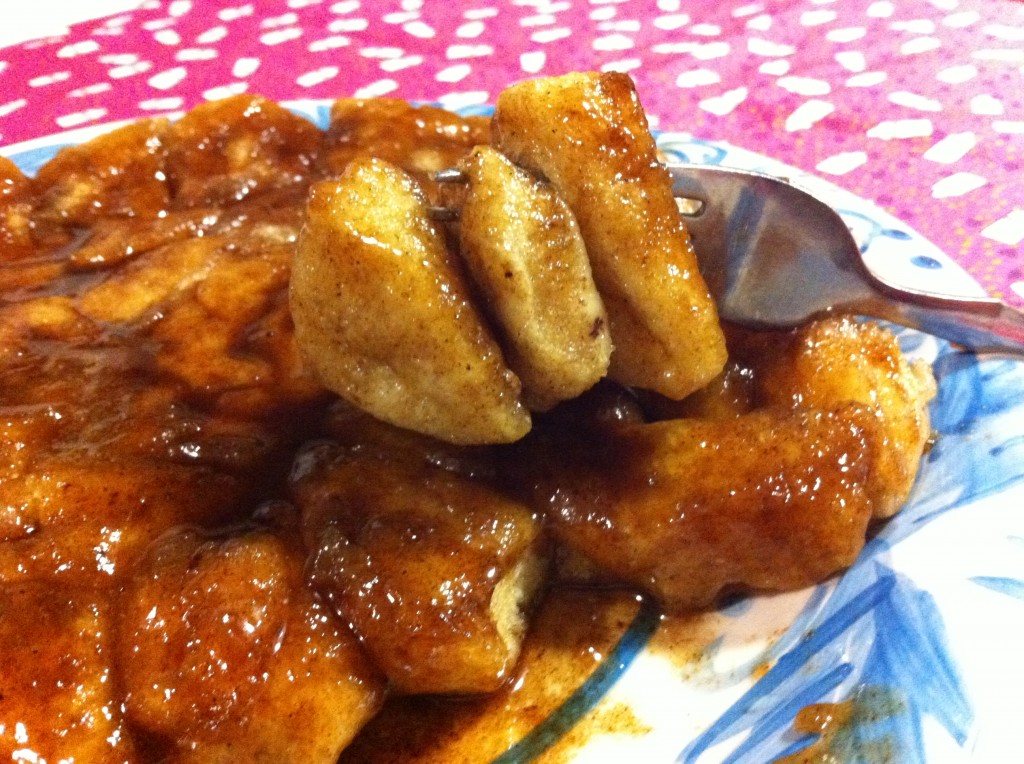 Grab a fork super quick and grab a bite, because they will not last long!
In fact, that is where I am heading.
Right to my golden, gooey, globs of deliciousness hiding in the microwave.
I just need to find a fork!
Enjoy,
Becky
Microwave Monkey Bread
Ingredients:
1/4 cup of margarine or butter
1/2 cup of brown sugar
2 tablespoons water
1/2 teaspoon cinnamon
1-7.5 ounce can of refrigerator biscuits (10 small biscuits)
Serves 4
Directions:
In a round microwave safe dish, melt the butter, brown sugar, water and cinnamon on high for 45 seconds. Place a lid on the dish to prevent splattering.
Cut each biscuit into 4 pieces. Place the biscuits into melted brown sugar and butter sauce. Stir to coat each piece of biscuit.
Cook biscuits in the microwave on high for 3 to 4 minutes or until the biscuits are cooked. remove from the microwave with potholders. Let the bread sit for one minute to allow the sauce to thicken. Place a plate over the pan and turn monkey bread over onto a plate to serve.