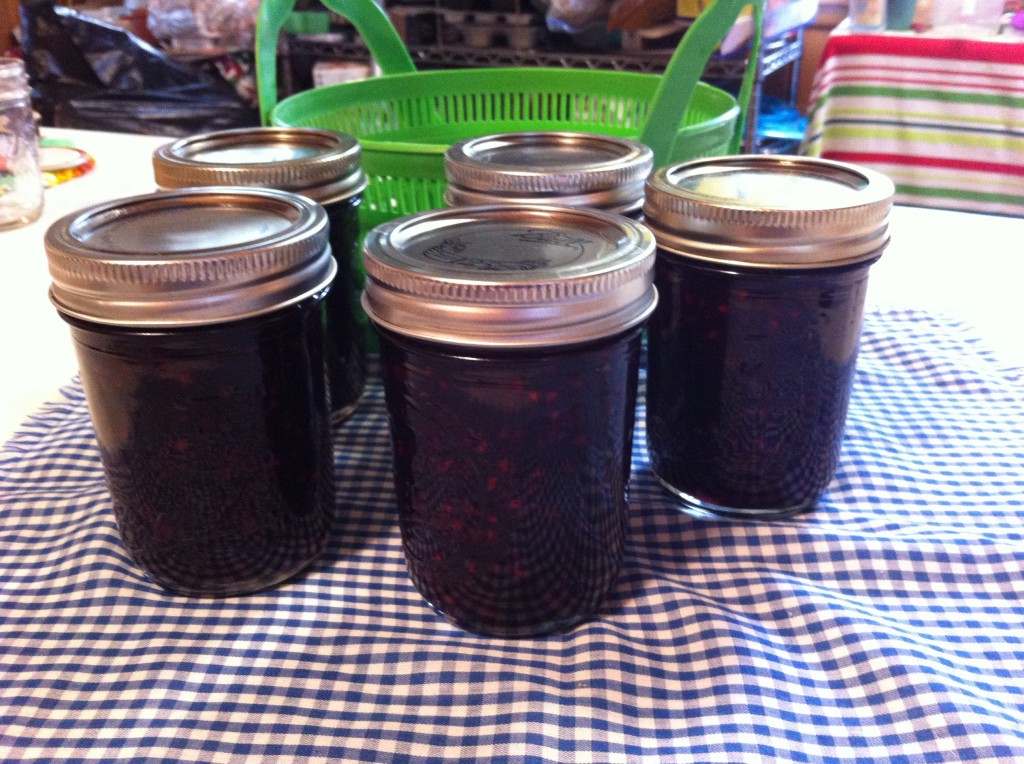 I love me some blackberry jam!
When I went blackberry pickin a few weeks ago with my retired teacher friends, I was able to pick around 8 pounds of blackberries.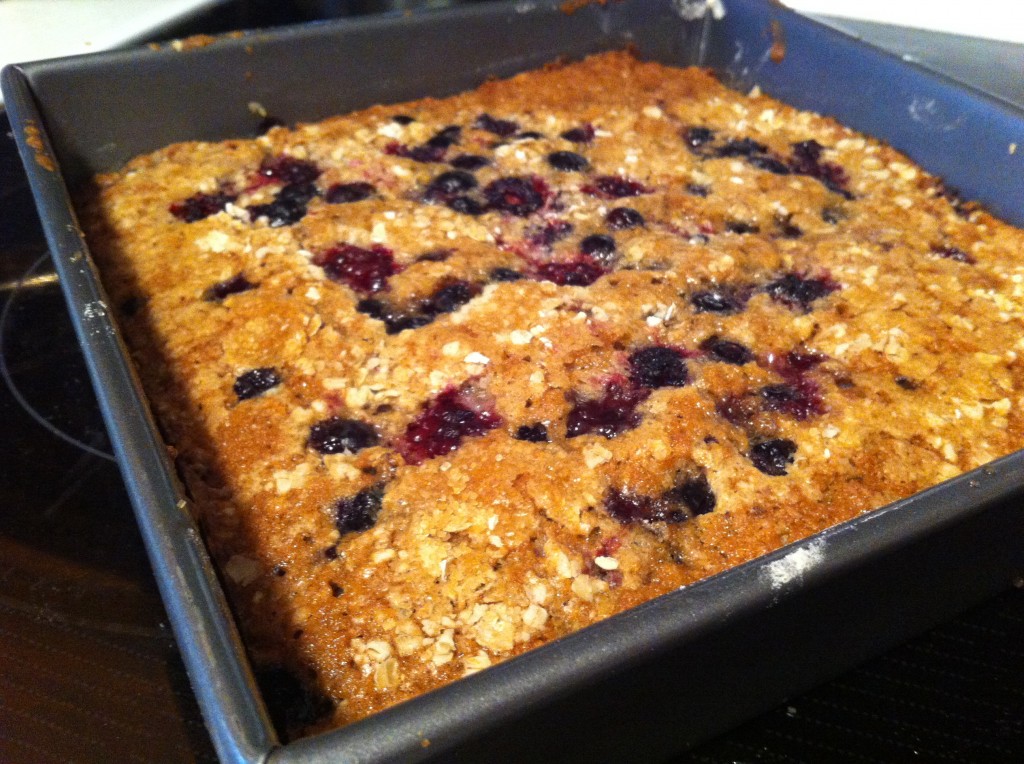 I used some blackberries to make this super yummy oatcake with blue berries and blackberries. You can find the recipe here.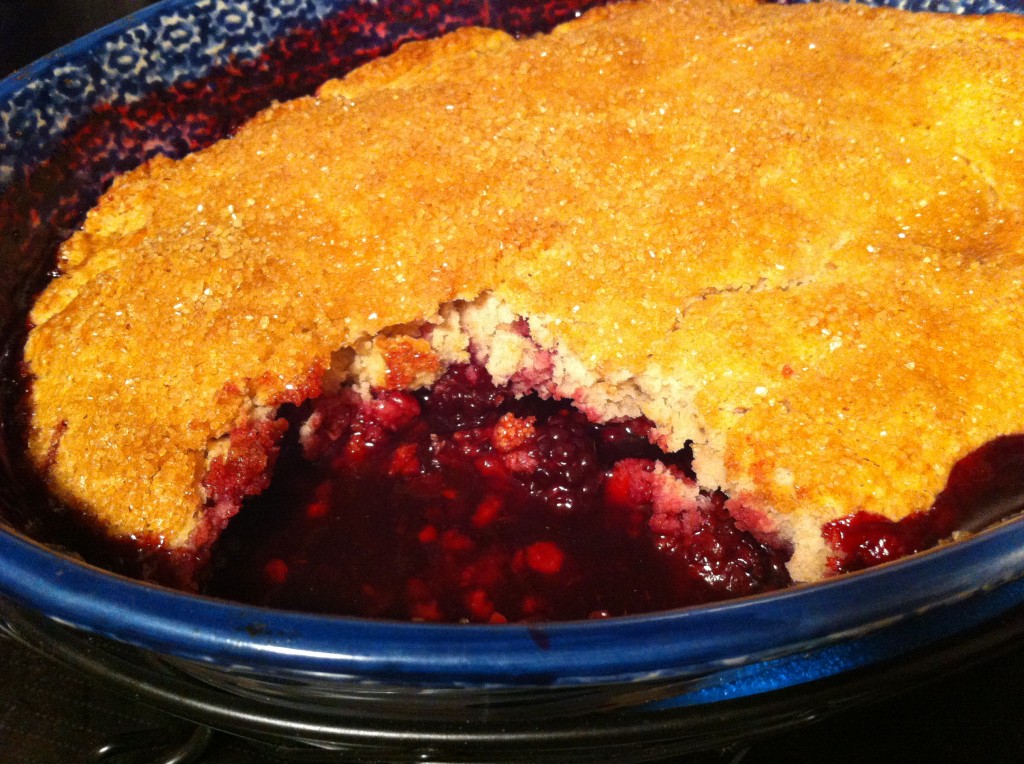 I also made this blackberry cobbler when Company came over. You can find the recipe here.
I had just enough blackberries left over to make a batch of blackberry jam.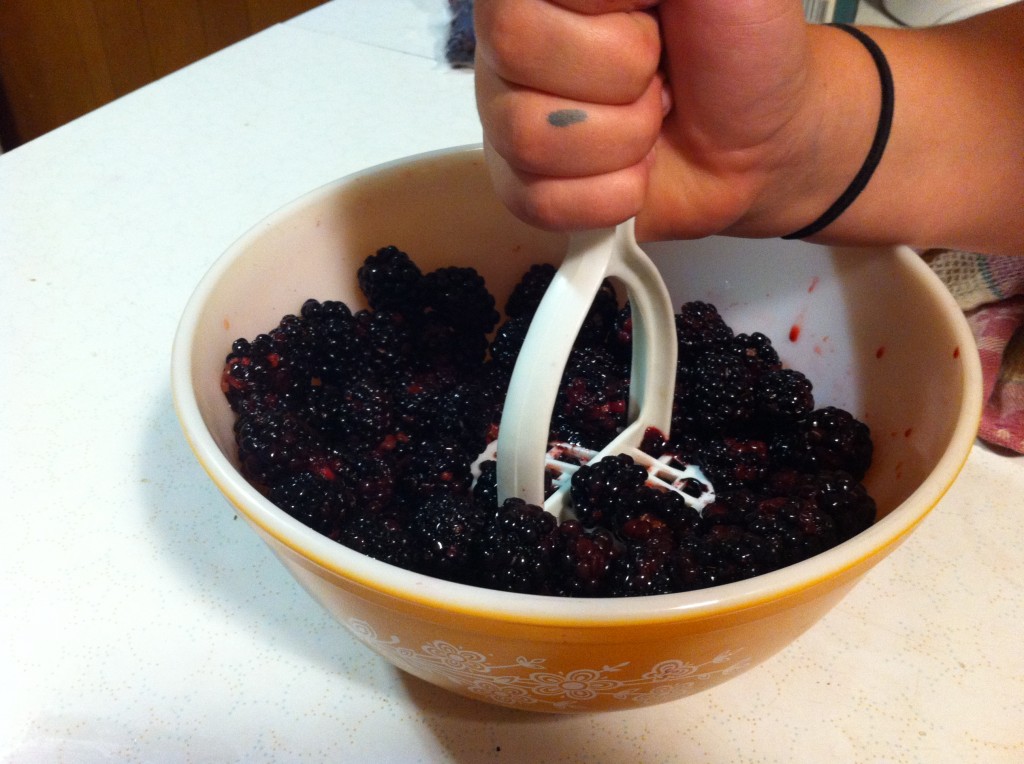 Jam is not that hard to make. You can tell from the above picture I had oldest grand girl helping me mash the berries first a little to get the juice out.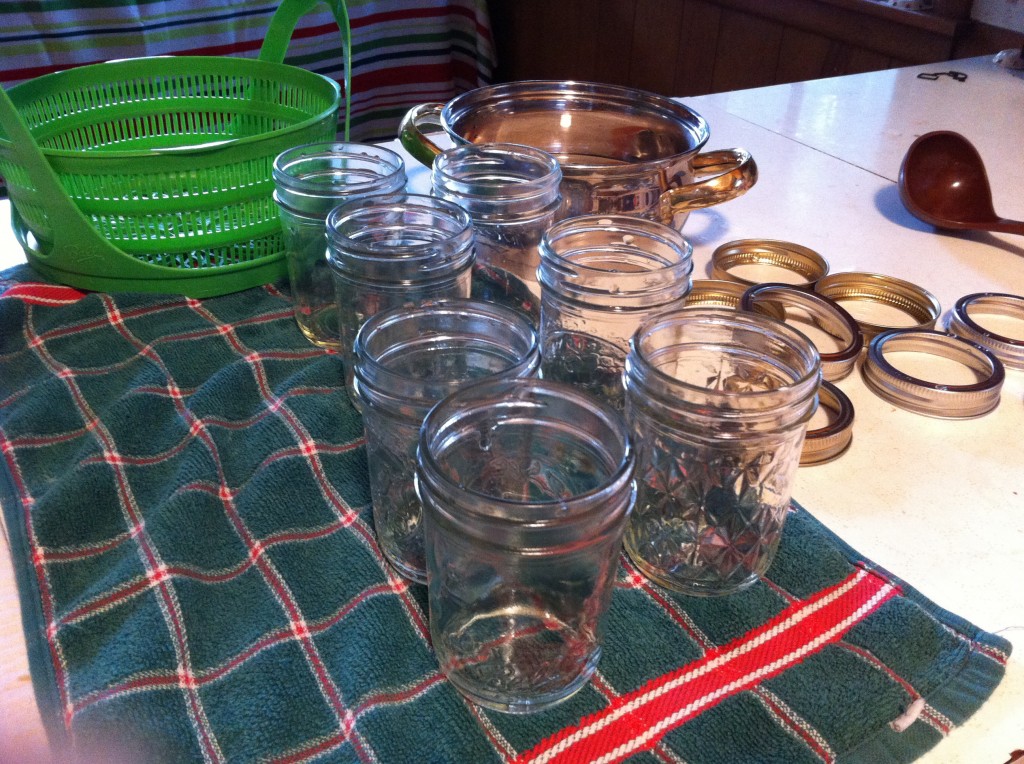 First thing I do is get my jars washed and sterilized. After that, I put them on a tea towel, along with the rings. I keep the lids hot by keeping them in hot water in a pan behind the jars.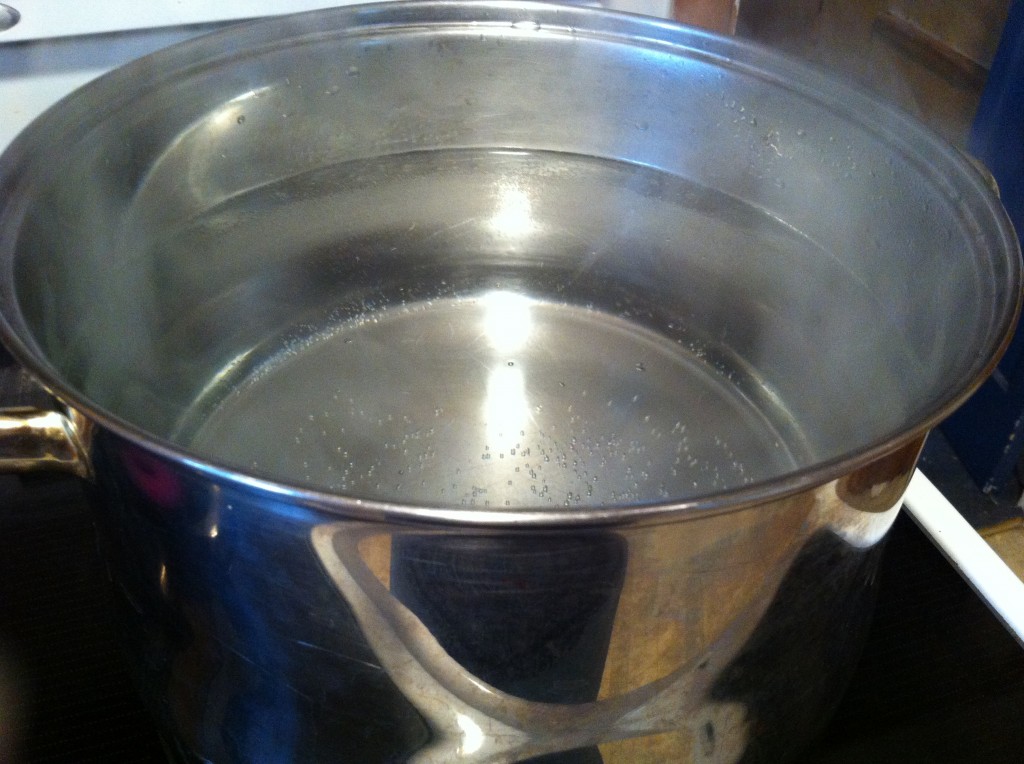 I fill a stock pot with water and bring it to a boil to do a 10 minute water bath processing after the jars are filled.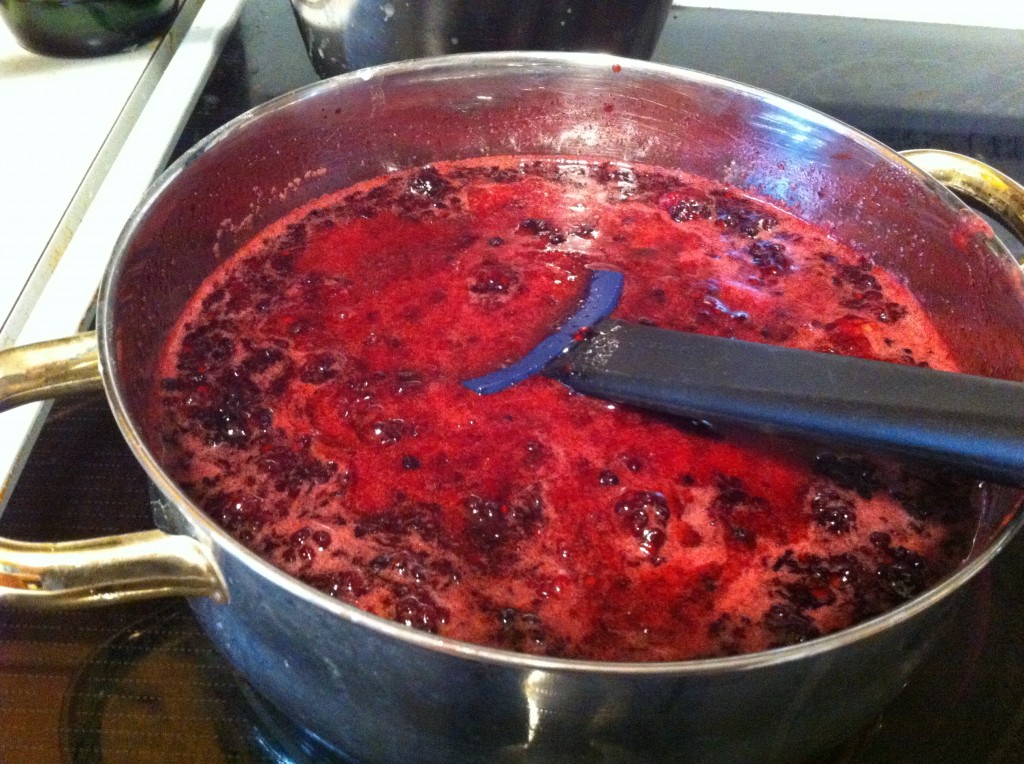 Now, it is time to get the jam started. For this batch of jam, I just used the recipe included in the sure jell pectin box. In a large pan you take crushed blackberries with a small amount of sugar and the pectin and bring to a full rolling boil. Next, you add in the rest of the sugar and bring it back to a boil.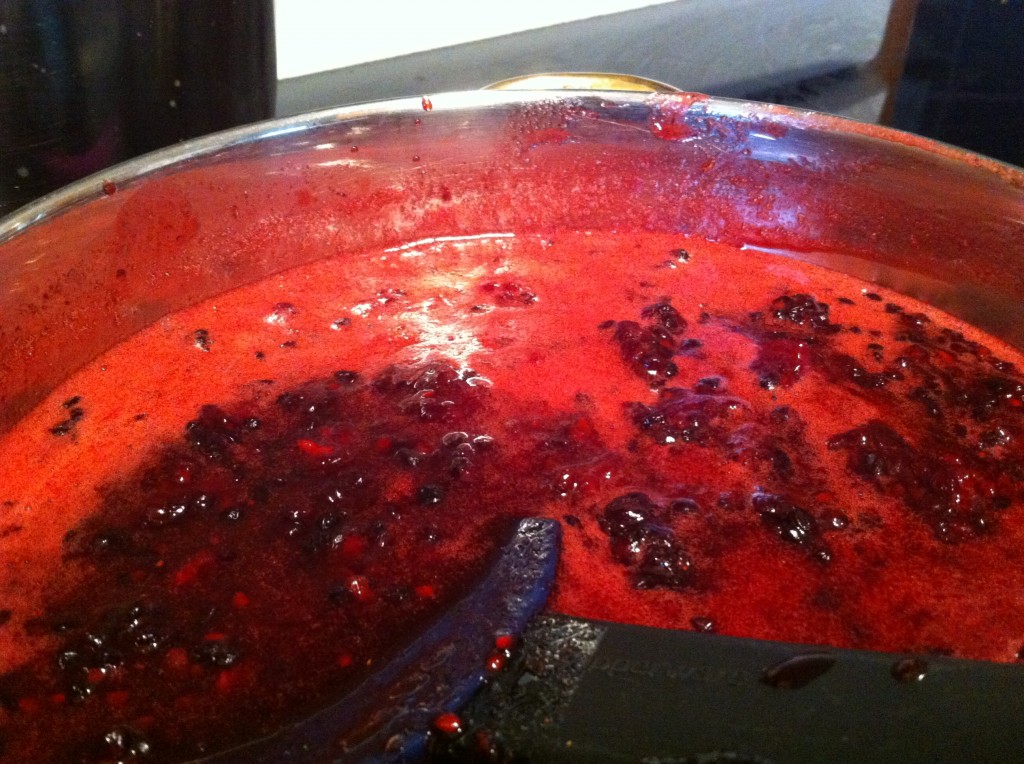 Bring the jam back to a boil and boil for a full one minute. You can see the foam start to build up on top of the boiling jam. Some cooks add in a 1/2 teaspoon of butter to reduce foaming. It is a personal choice.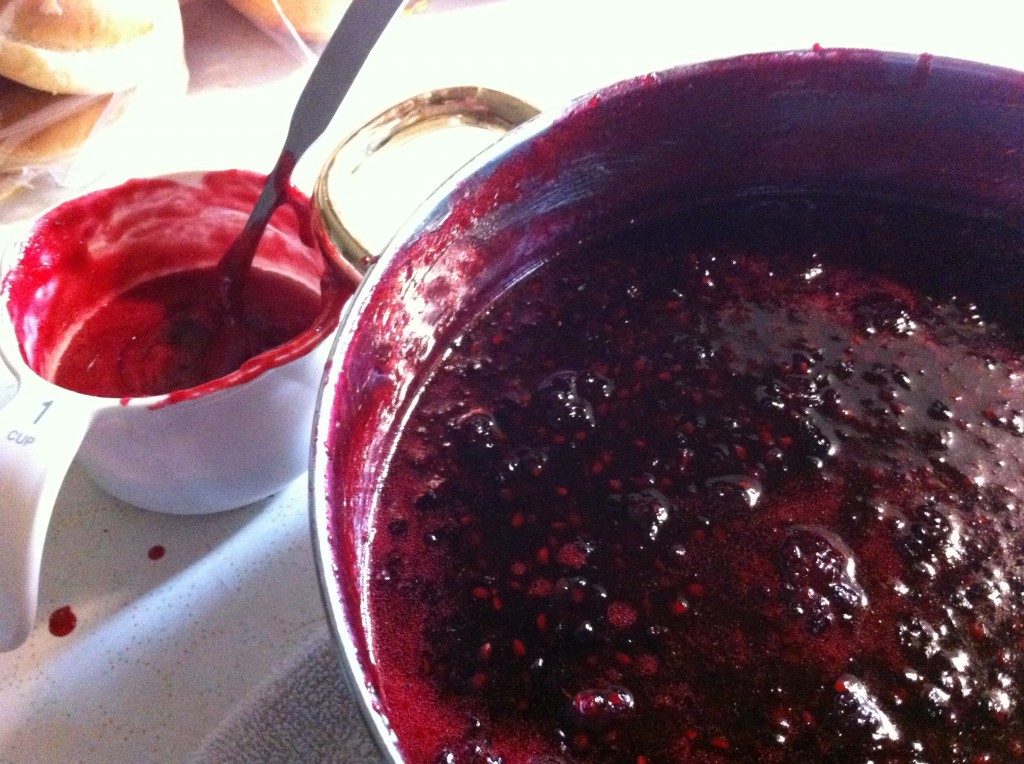 I usually just scoop off the foam and put it into a cup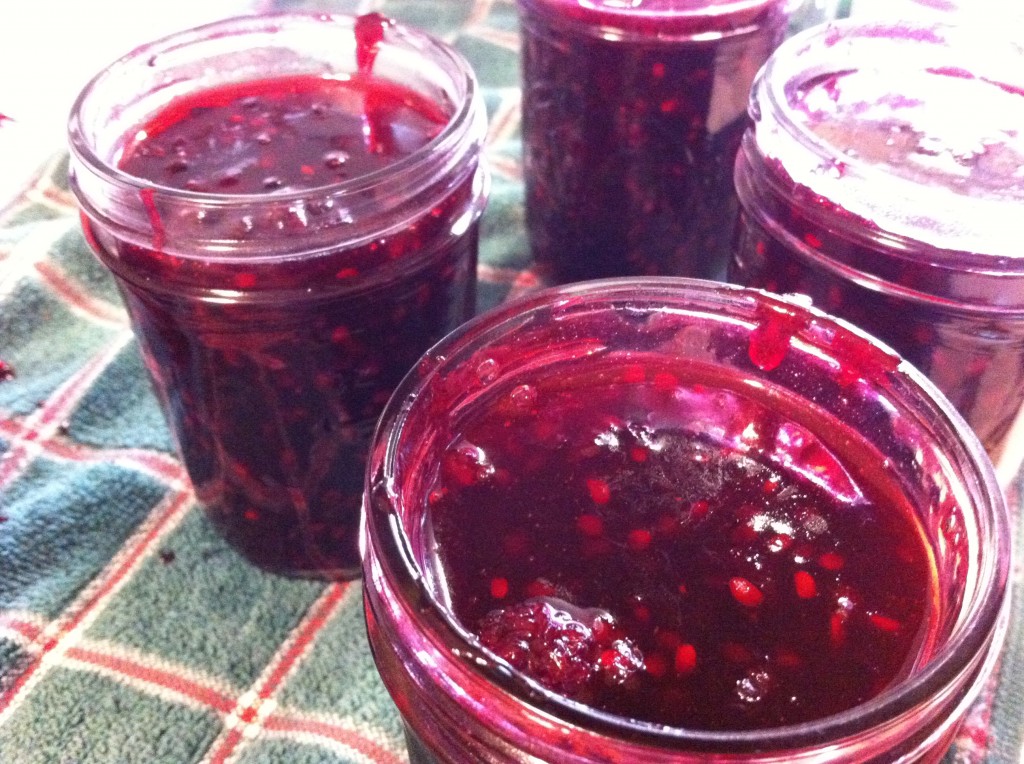 Next, ladle in the hot jam into the hot jars. Be sure and wipe the top of each jar clean before you put the lids on.  You want to fill each jar with jam to about 1/4 inch from the top.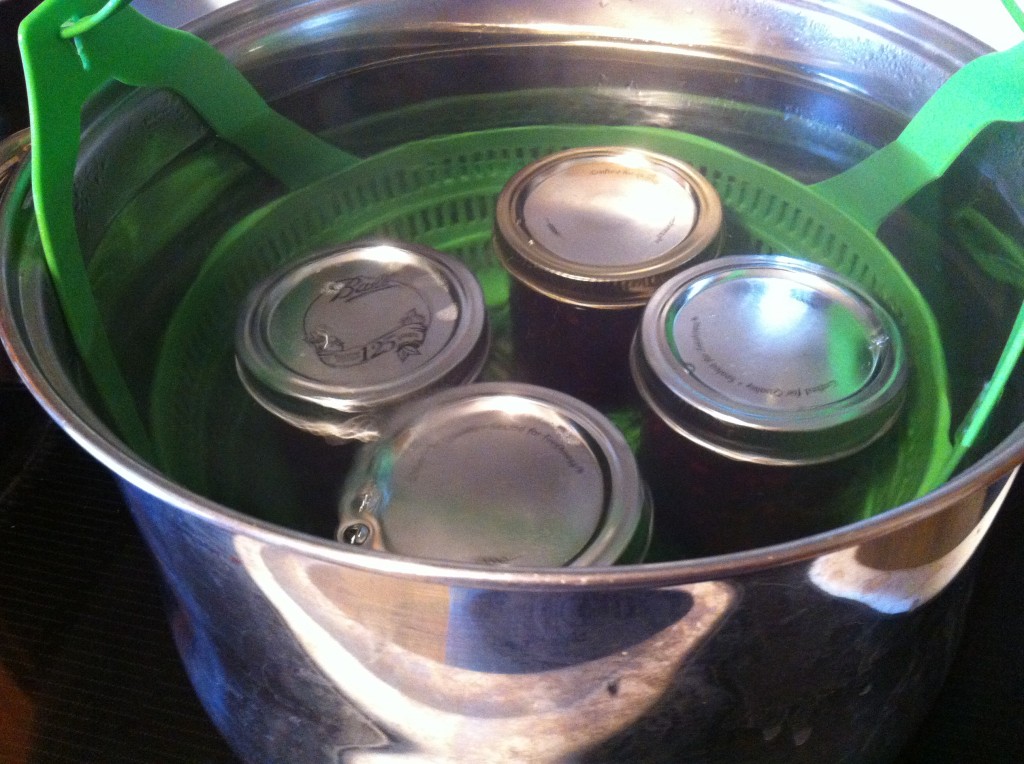 After  you get the lids and rings screwed on, put the jars in boiling water for 10 minutes.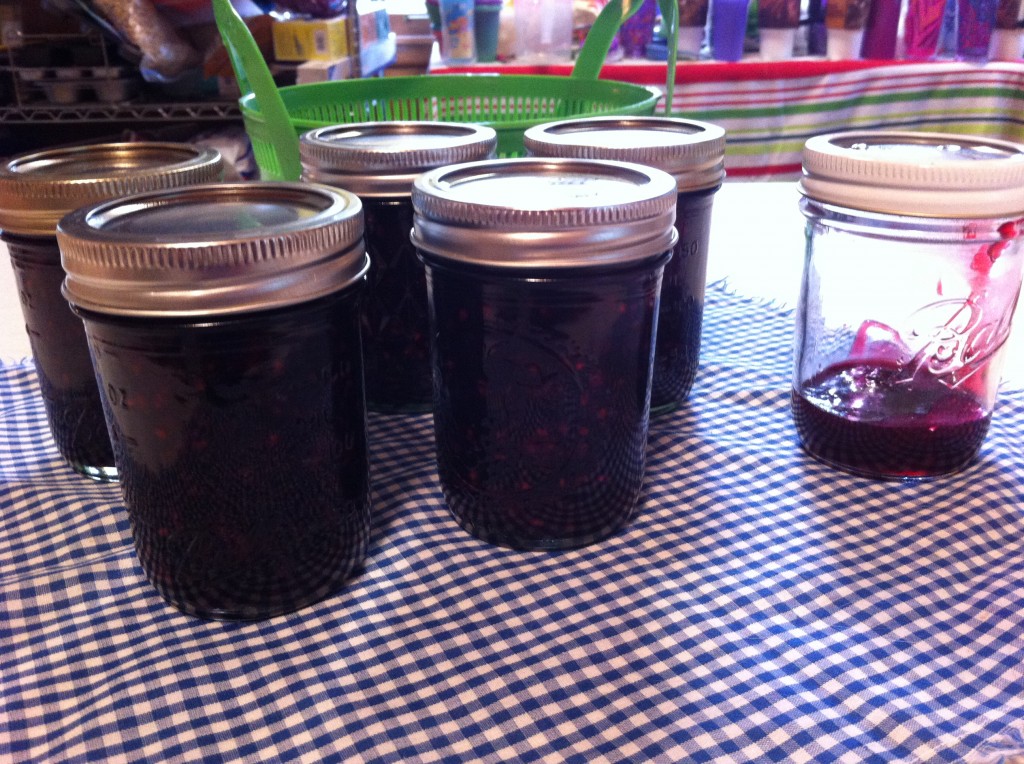 Remove jars from boiling water and let cool on a kitchen towel. That little bit, in that jar I had left over, it went into the refrigerator.
We have since ate it….
See how easy making jam it : )
Now, we just need some warm biscuits.
Anywho, blackberry season is over here in mid Missouri, but if you have some berries you picked in your freezer or just want to buy some fresh berries at the store, you can make blackberry jam year round.
Here is the recipe
Blackberry Jam
Adapted from the  Sure Jell recipe
Ingredients:
5 cups crushed berries
4 cups sugar
1 box (1.75 ounce) of pectin. I used Sure Jell for this recipe
Directions:
In a large pot or canner, bring pot half full of boiling water
Wash and sterilize jars and rings. Pour boiling water over the lids and keep hot in the water.
Crush 5 cups of berries with a potato masher. Do not puree.
Measure out 5 cups of crushed berries, 1 box of pectin and 1/4 cup of sugar. Put the sugar, pectin and berry mixture into large sauce pan and bring to a boil.
Add the rest of the sugar into the boiling berry mixture.
Bring to a boil and boil for one minute at a full rolling boil.
Remove from heat. If you have foam on top of your jam you can just skim it off with a spoon.
Ladle the hot jam into prepared jars.
Wipe top of jars clean.
Place lids on and rings. Screw the rings on with out making them overly tight.
Place jars of jam into canner (make sure you use some sort of rack, I used my little ball green canner basket) and process with boiling water for 10 minutes.
Remove jars from boiling water and cool on a towel.
Make sure all lids make that "pop" sound or run your finger over the top to make sure the lids have sealed.
Keep at room temperature for 24 hours.
The hardest part is keeping  your spoon out of the jars as you sample it….
Let me know how you do!!
Enjoy!
Becky
Here is another jam recipe you might enjoy making: