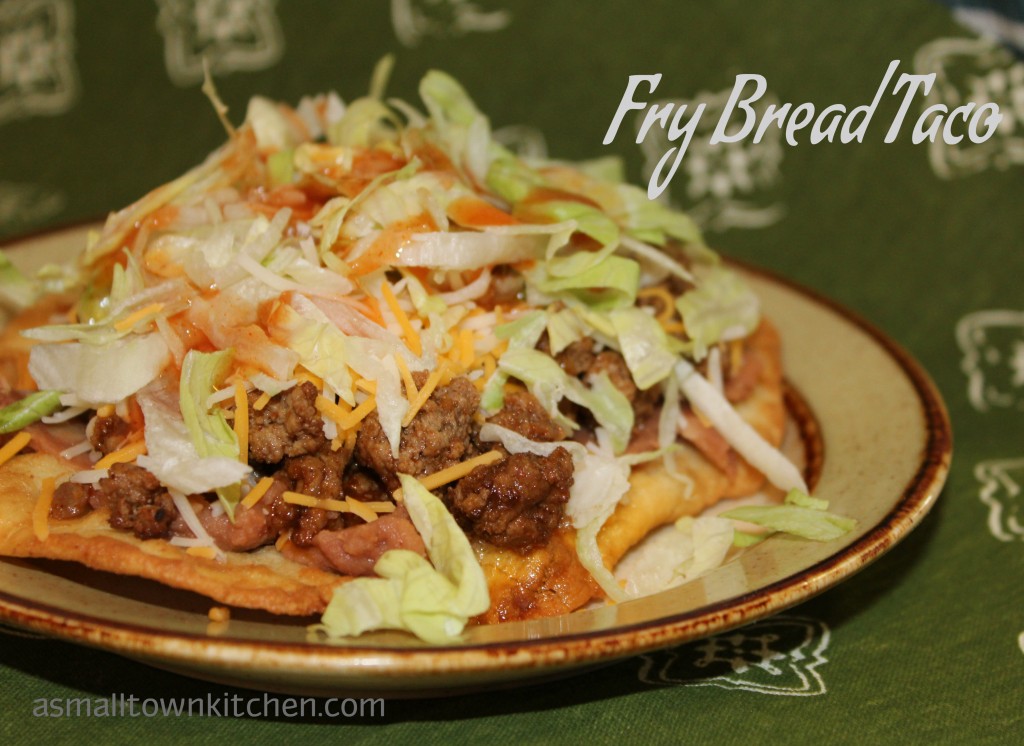 How about a little Fry Bread Taco to celebrate Cinco De Mayo!
When my foods class was looking to make some southwestern dishes last year, I came across this recipe. I loved the look of it and how is was like a tostado. I had my students make it at school and they all loved the recipe. So much so, that this year we made it again just a couple of weeks ago.
I had never had fry bread before we made them at school. Now, I could make these every week for taco night. The fry bread does not take took long. I just fried mine in a skillet on the cook top of my range. I rolled them out to about 6 inches circle and then fried them up. They puff up when frying and I love the crispy edges.
You can add extra toppings to your liking too on top. Like avocado, black olives ect. The night I made these for my kiddos, I just had the basic ingredients and it was still super yummy.
Definitely, a family please-er dinner.
Anywho, here is what you need to make it!
Happy Cinco De Mayo!
Becky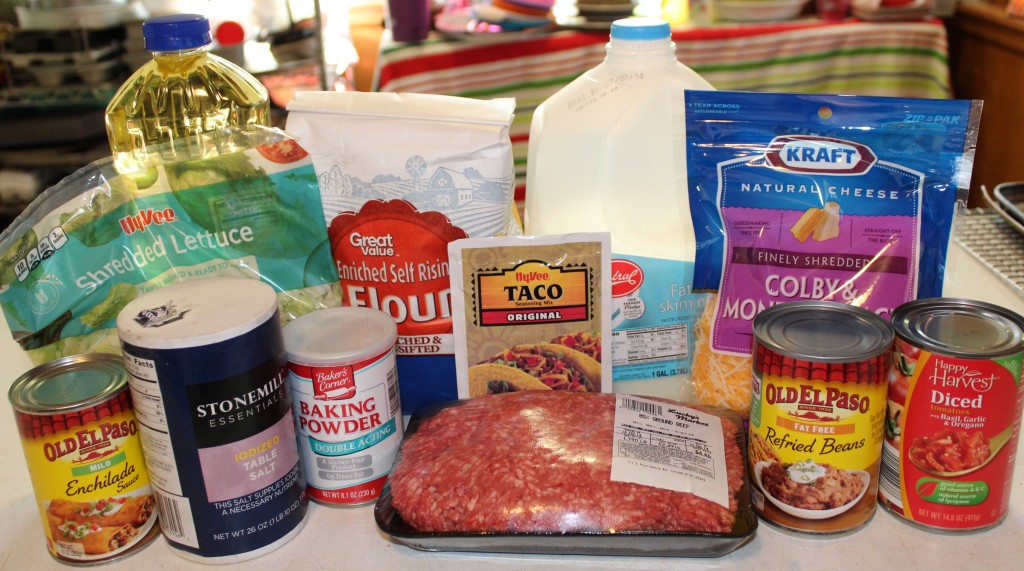 You will need some oil for frying the fry bread. Some hamburger meat and taco seasoning for the meat. Some refried beans, pacante sauce or enchilado sauce, cheese, dice tomatoes (I was out of fresh tomatoes and decided to just use canned ones) and shredded lettuce; for the toppings. For the fry bread, some flour, salt, milk and baking powder.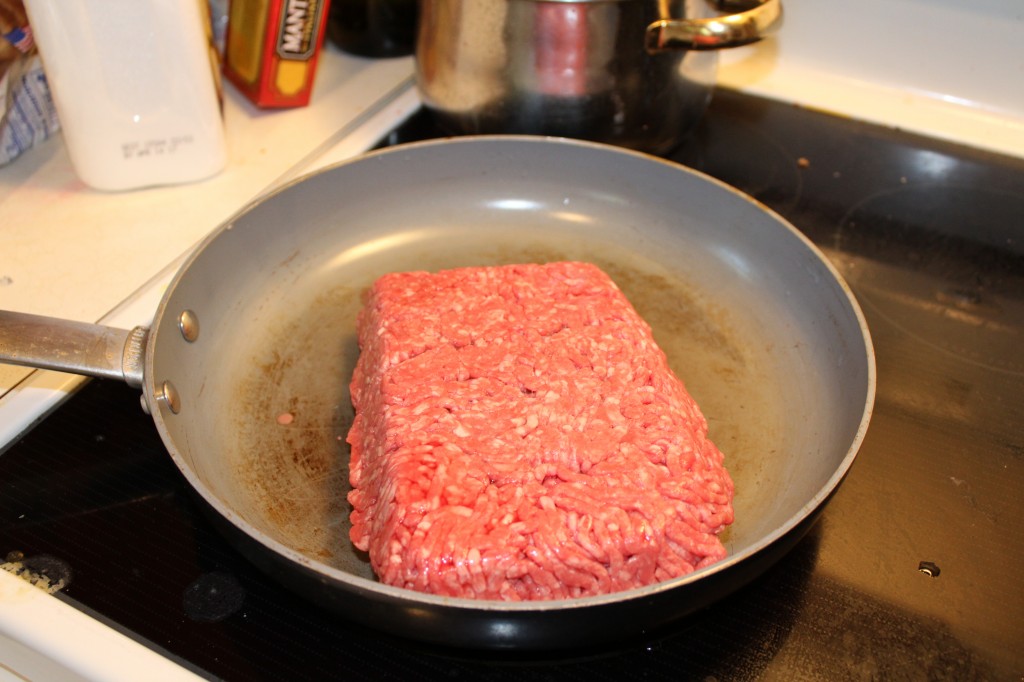 First thing I did was fry up the hamburger.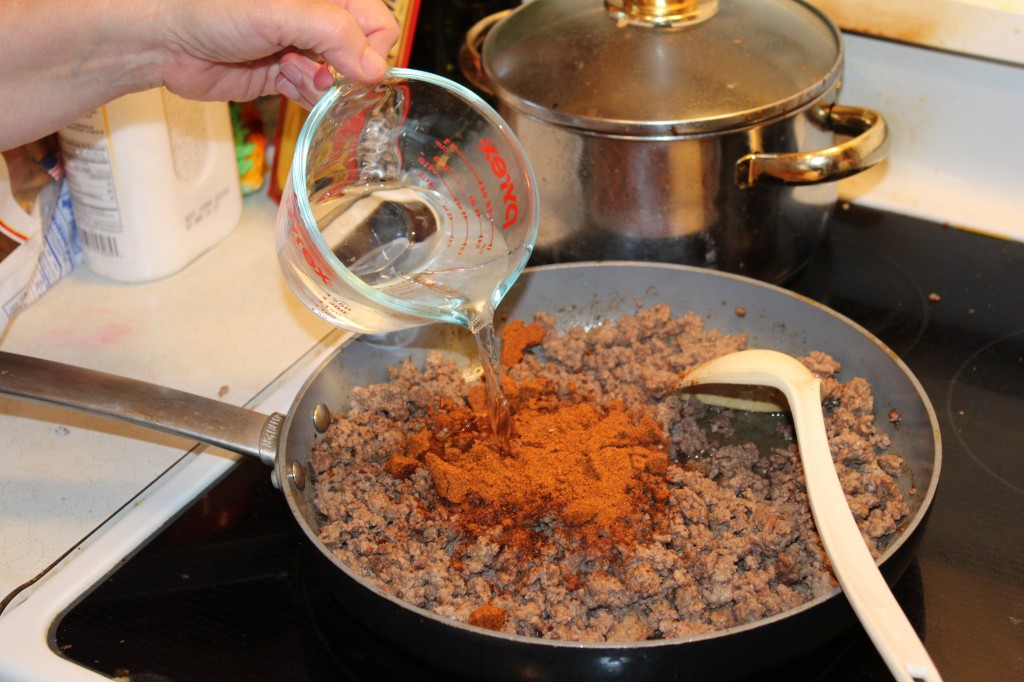 I drained off the grease. Then I added some water and the taco seasoning.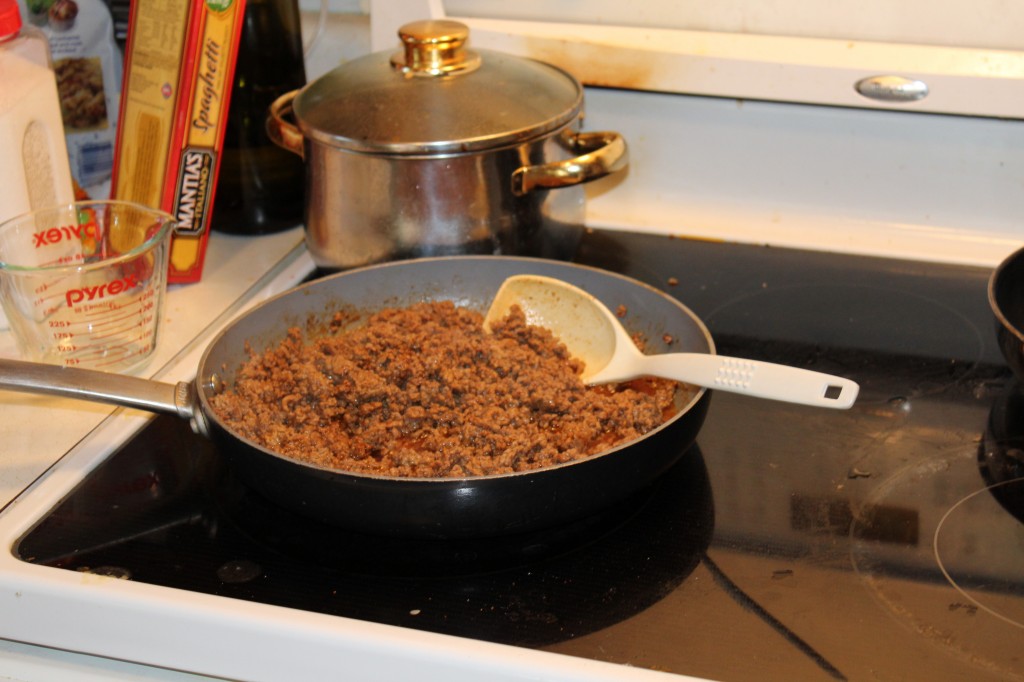 I let it cook for about 5 minutes and then I set it aside.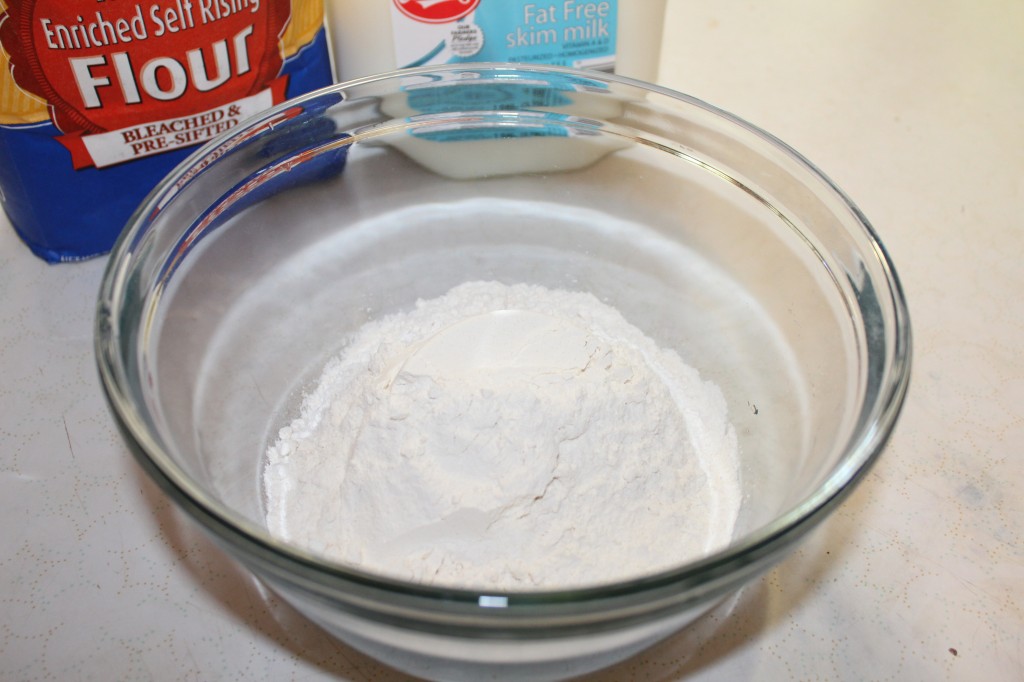 Next, I started my fry bread. In a medium bowl add in the flour.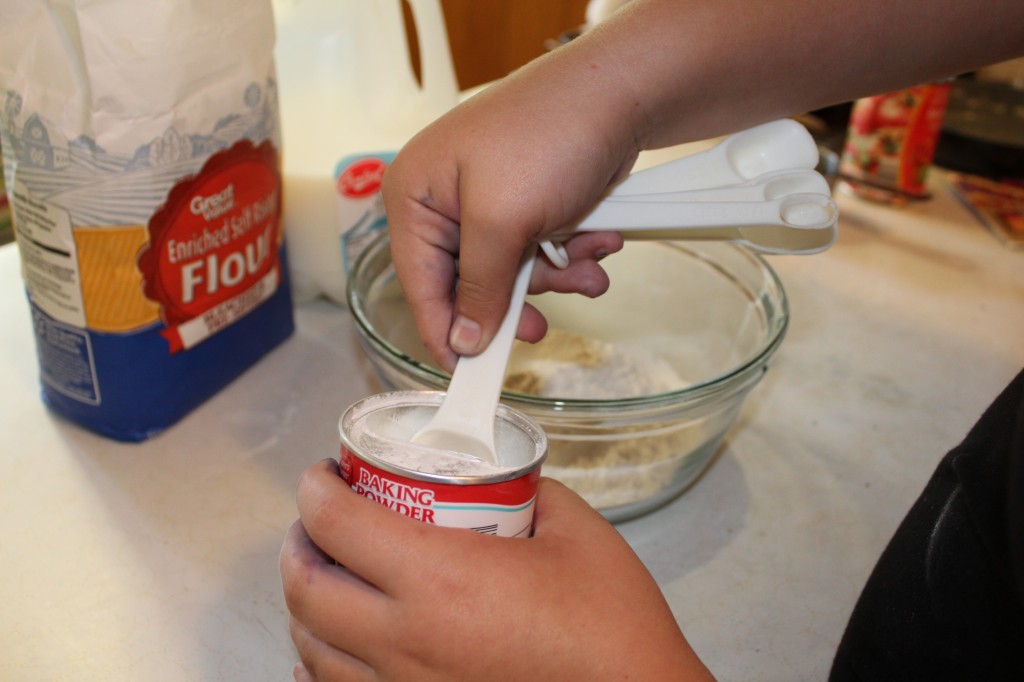 Now, add in the baking powder.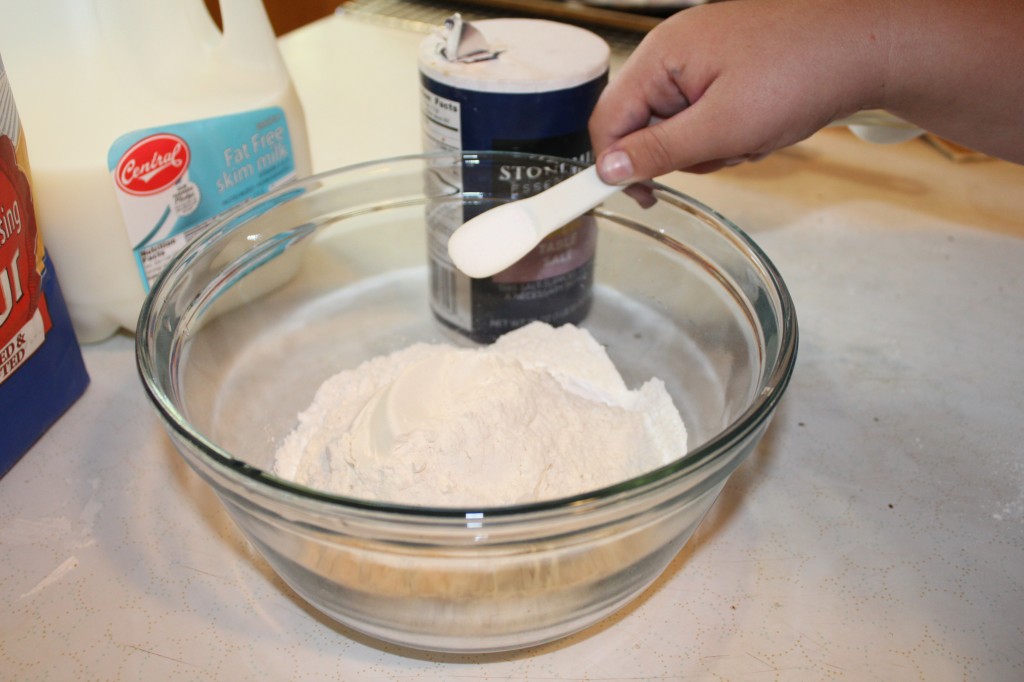 Then add the salt.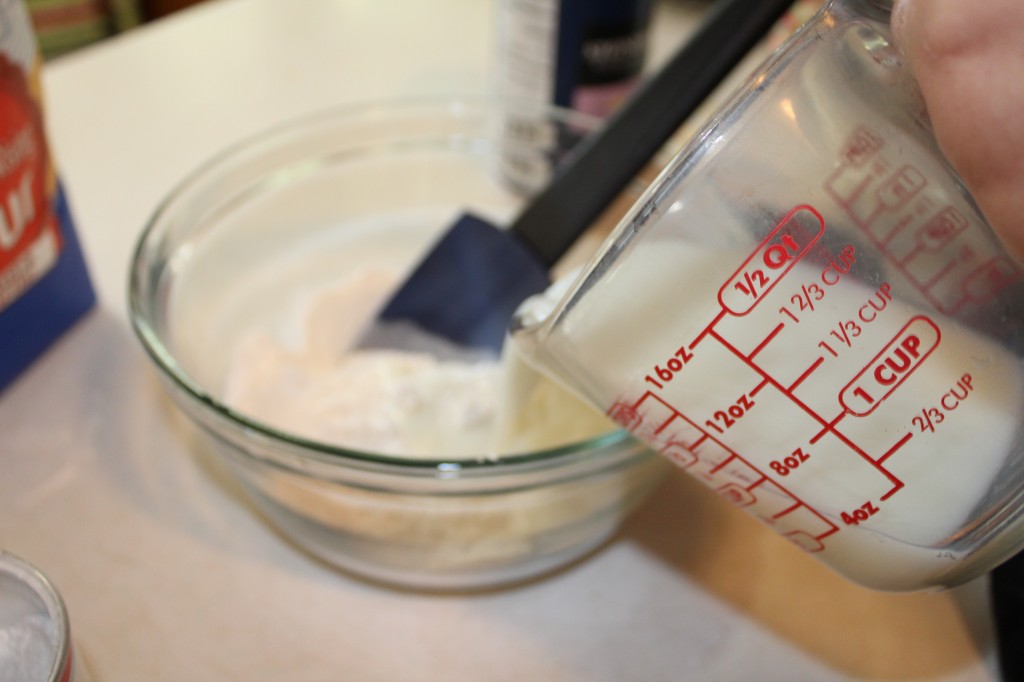 Stir the dry ingredients together. Now add in the milk until you form a soft dough.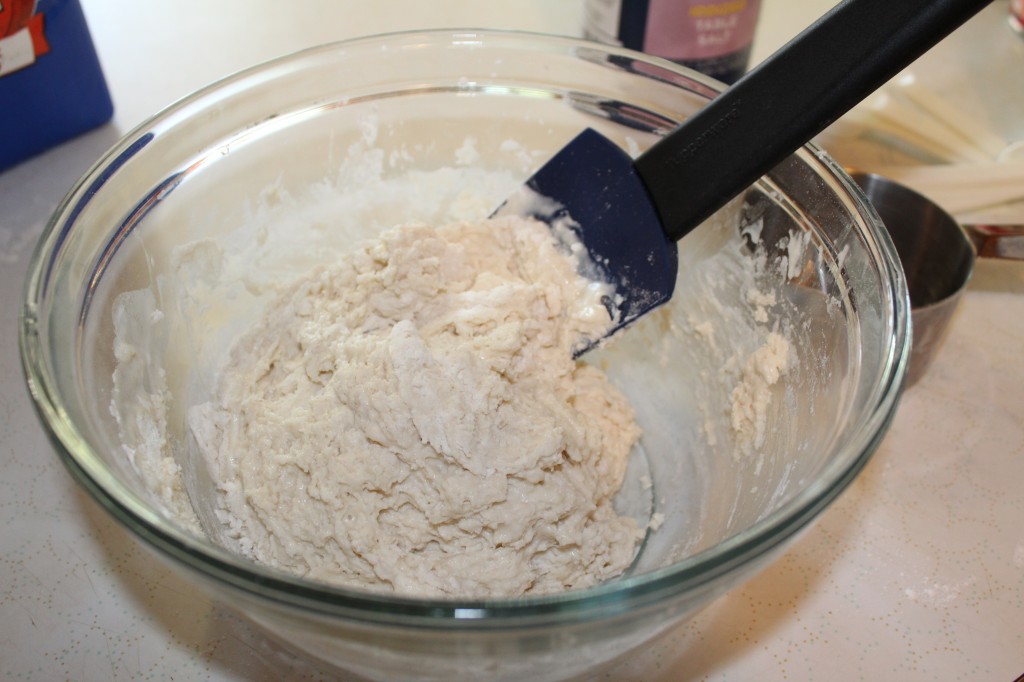 Here is the dough. It is just a bit tacky and that is ok.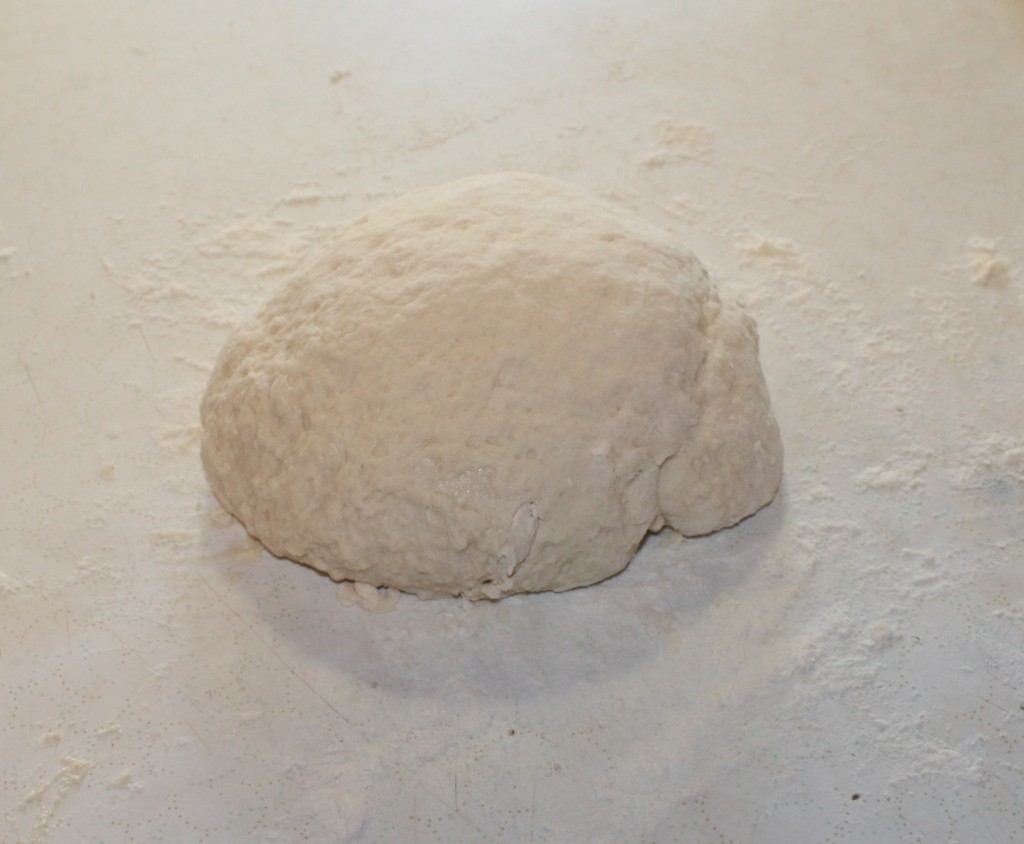 Put the dough on a floured surface and kneed a few times to form it into a ball.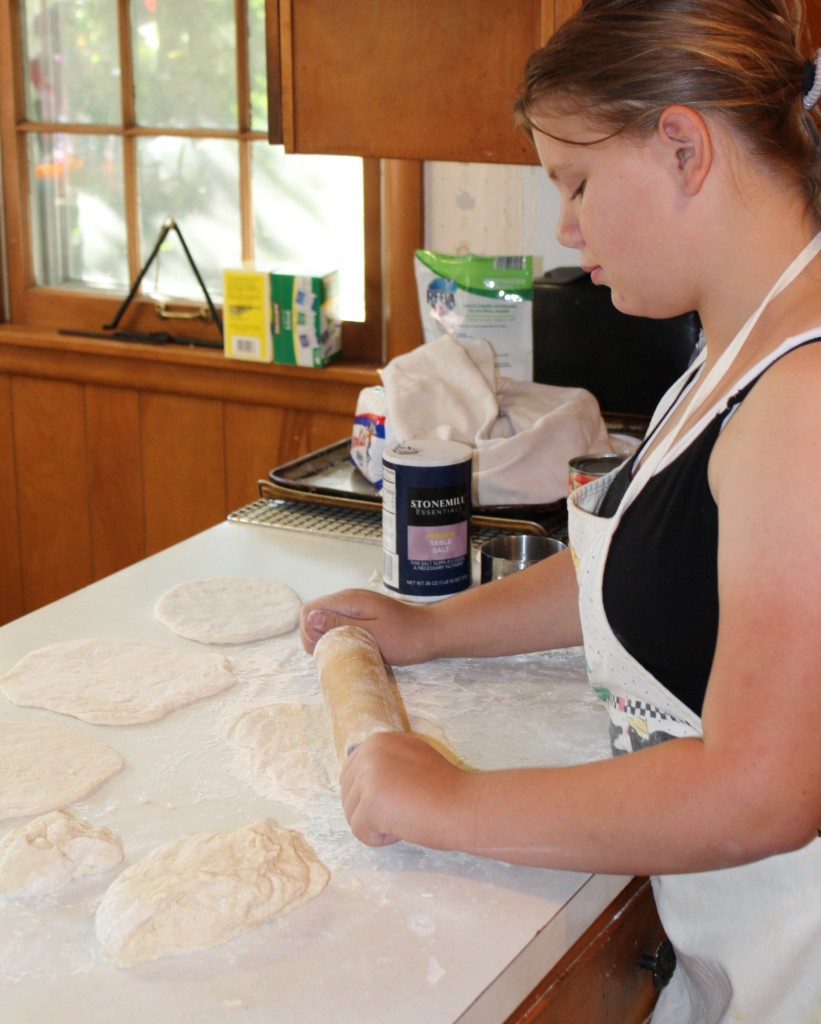 I let my grand daughter do this part. Cut the dough into equal parts and roll the dough into about 6 in circles.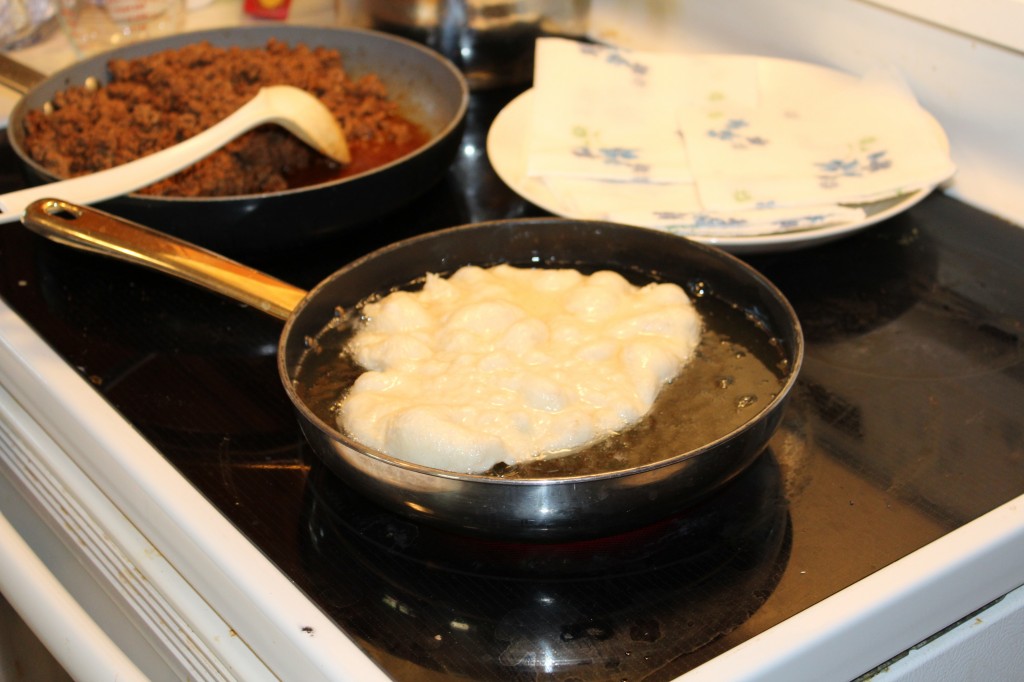 I did mine in a skillet on the cook top. I heated up some oil and fry the fry bread on both sides.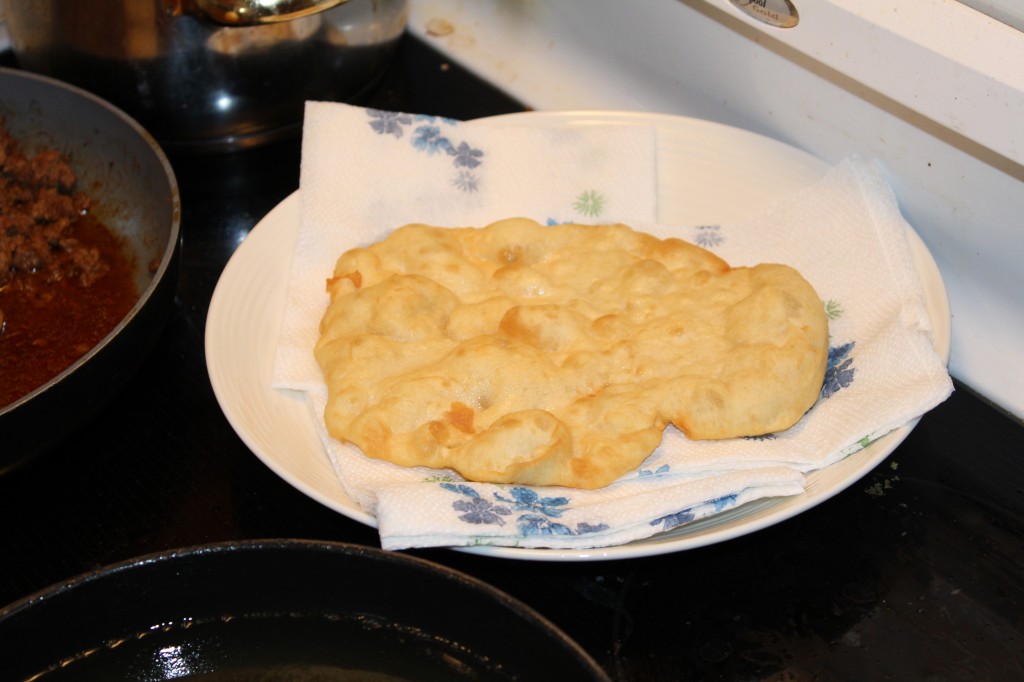 Take them out of the oil and drain on a paper towel.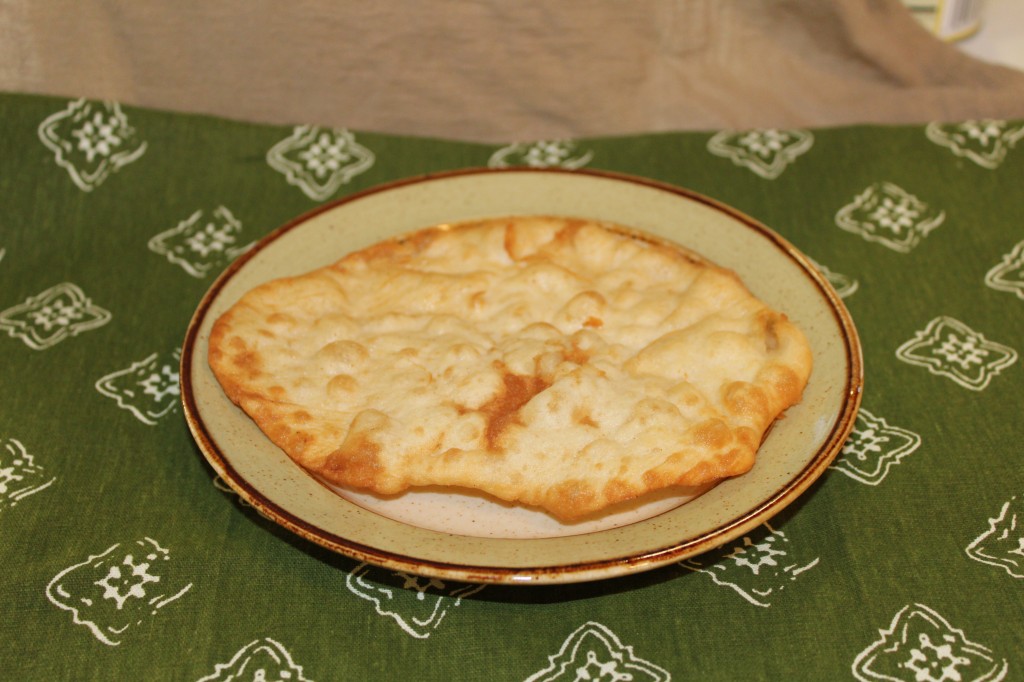 Here is what they look like.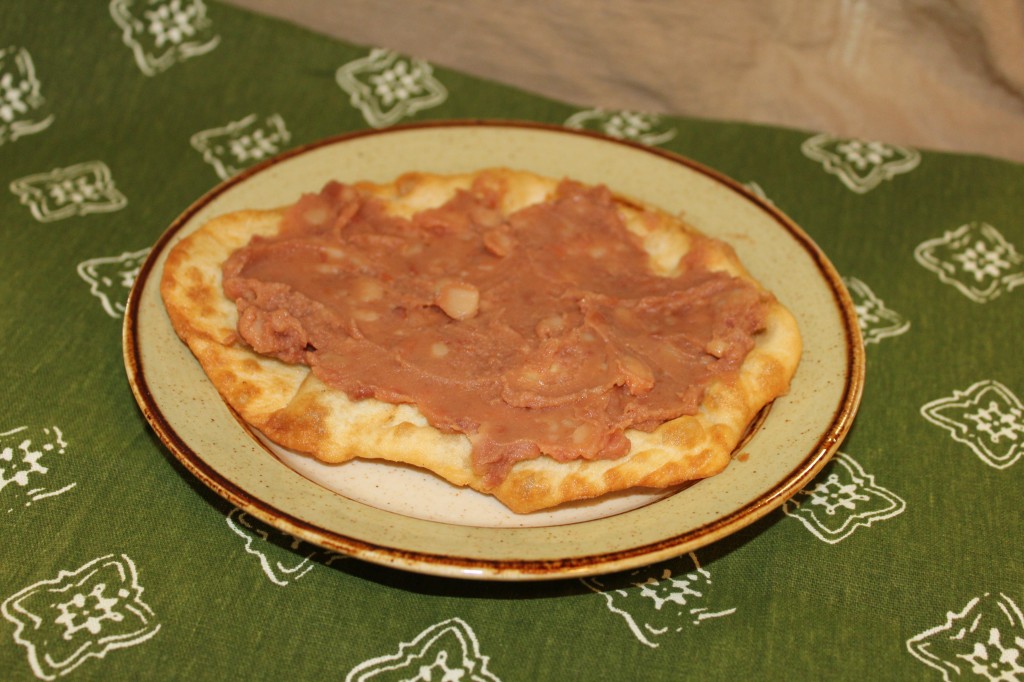 Now the fun begins. First spread some re fried beans on the top of the fry bread.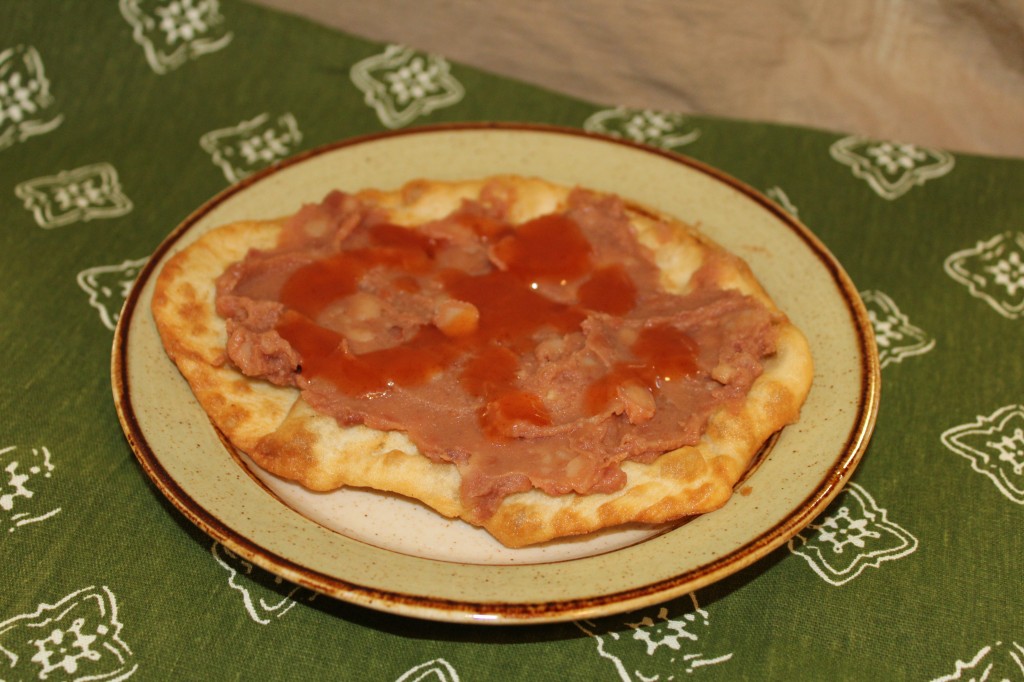 Add a little picate or enchilado sauce.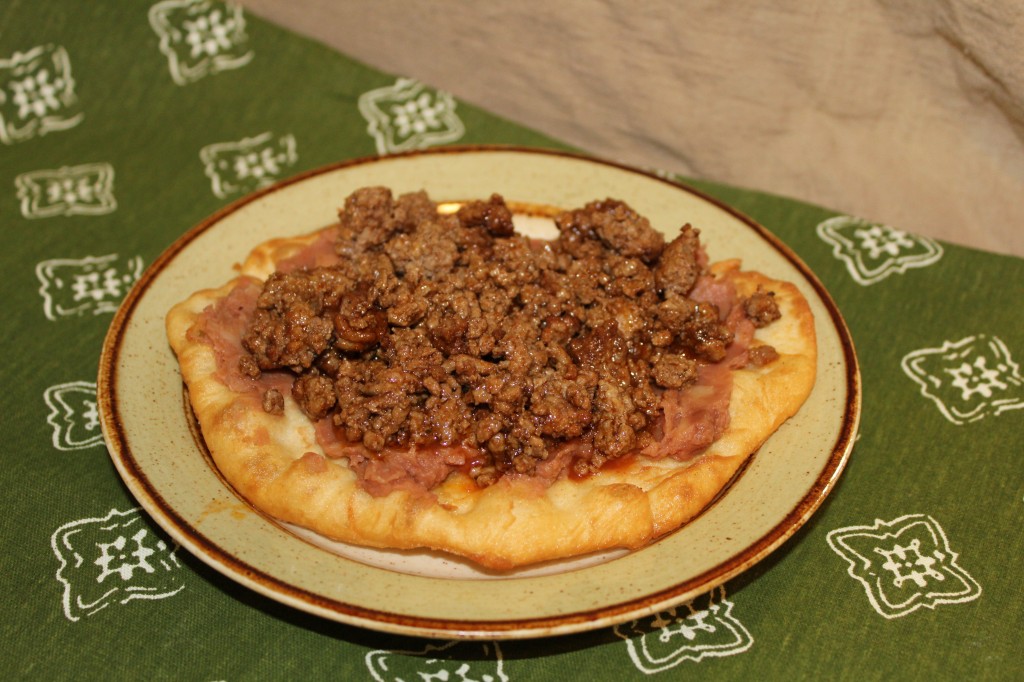 Now add some taco meat.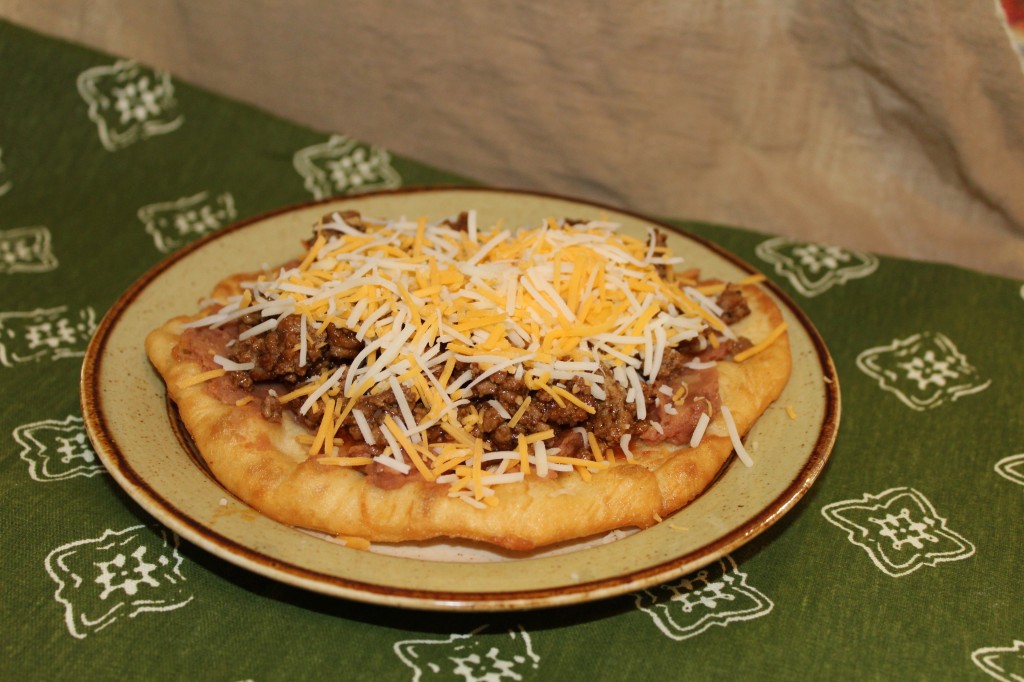 Top with some cheese.
Now some lettuce, tomatoes and another drizzle of picante or enchilada sauce.
You can keep adding toppings, like sour cream, avocado ect.
YUM!
Hope you enjoy them!
Here is the recipe!
Indian Fry Bread Taco
Adapted from AllRecipes

Ingredients:
For the Fry Bread:
2 cups flour
1 teaspoon salt
1 teaspoon baking powder
1 cup milk
Oil for frying the fry bread
For the taco meat:
1 pound hamburger
1 package of taco seasoning
1/2 cup water
Toppings:
1-15.5 can re fried beans
1 cup shredded  cheddar cheese
Diced tomatoes
Shredded lettuce
Picante sauce (I used enchilada sauce and it worked just fine)
Optional:
sliced black olives
sour cream
sliced avocado
Directions:
For the meat: Fry the hamburger until brown. Drain the grease. Add in the taco seasoning and water and cook for  5 minutes. Set aside.
For the fry bread: In a medium bowl, stir together the flour, baking powder, and salt. Stir in milk, and mix until the dough comes together. Add more flour if necessary to be able to handle the dough. On a floured surface, knead the dough until smooth, at least 5 minutes. Let the dough rest for 5 minutes. Cut dough into equal pieces and roll into circles. In a large frying pan heat oil to 375 degrees. Fry the fry bread till light tan and crispy, turn and repeat on the other side. Remove from heat and drain on paper towels.
Assembly:
Take a warm fry bread and spread it with a layer of refried beans. Top with some picante sauce. Next top with some taco meat. Now add on some cheese. Lastly some lettuce, diced tomatoes and more picante sauce. If you want add sliced black olives and sour cream
Enjoy!
Becky
Other Post you may enjoy!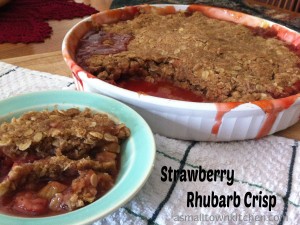 Oh so lovely Strawberry Rhubarb Crisp