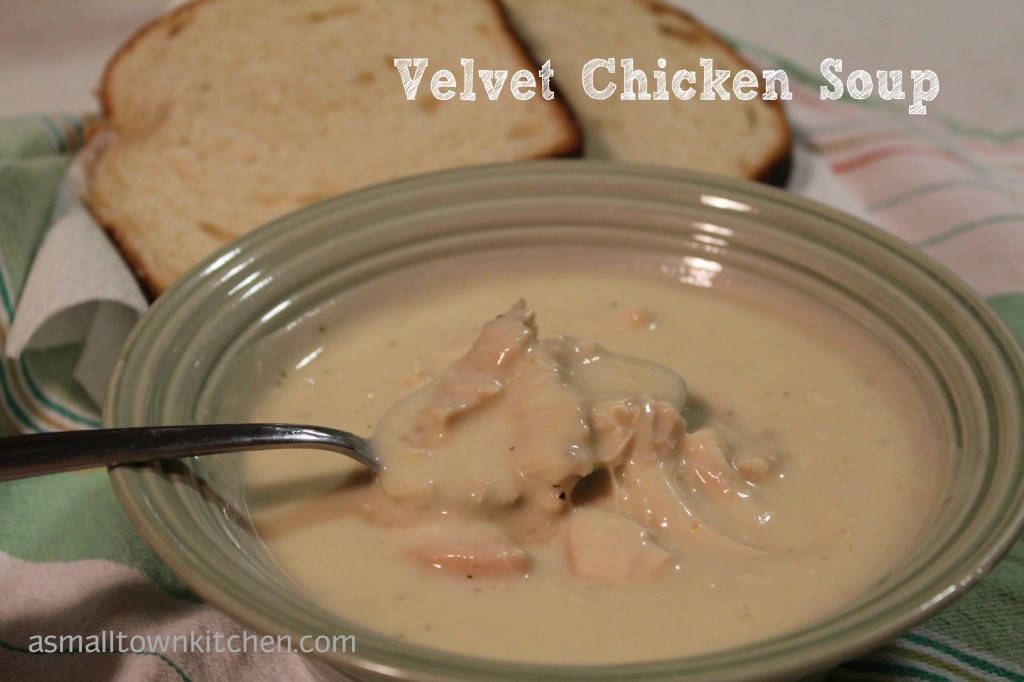 Last night the Oldest Daughter who does not cook, bought a rotisserie chicken.
She made mashed potatoes (from instant, but good).
She thawed freezer corn and heated it up in the microwave.
She sliced some chicken.
Dinner was ready!
Woot Woot! I came home from tutoring at school and dinner was there waiting for me.
So tonight, I took the left over chicken from the rotisserie chicken and made her some soup.
She loves soup about as much as I do.
About as much as her Auntie Trina does.
But not as much as me.
Anywho. I remember having bought these cookbooks from The Blue Owl restaurant when I went there for my birthday three years ago. I have not made anything from this adorable cookbooks until tonight.
I took a chance and made their Velvet Chicken Soup recipe.
It was good, yummy, yum yum…..
You get my drift….it was good.
So before I put the recipe away and forget to load my pictures to the computer, I thought I would go ahead and post this simple and delicious soup recipe.
And my sweet friend Lori S. asked for the recipe.
I love it when people ask me for a recipe.
So  here you go Lori S.!
Here is what you need to make this soup.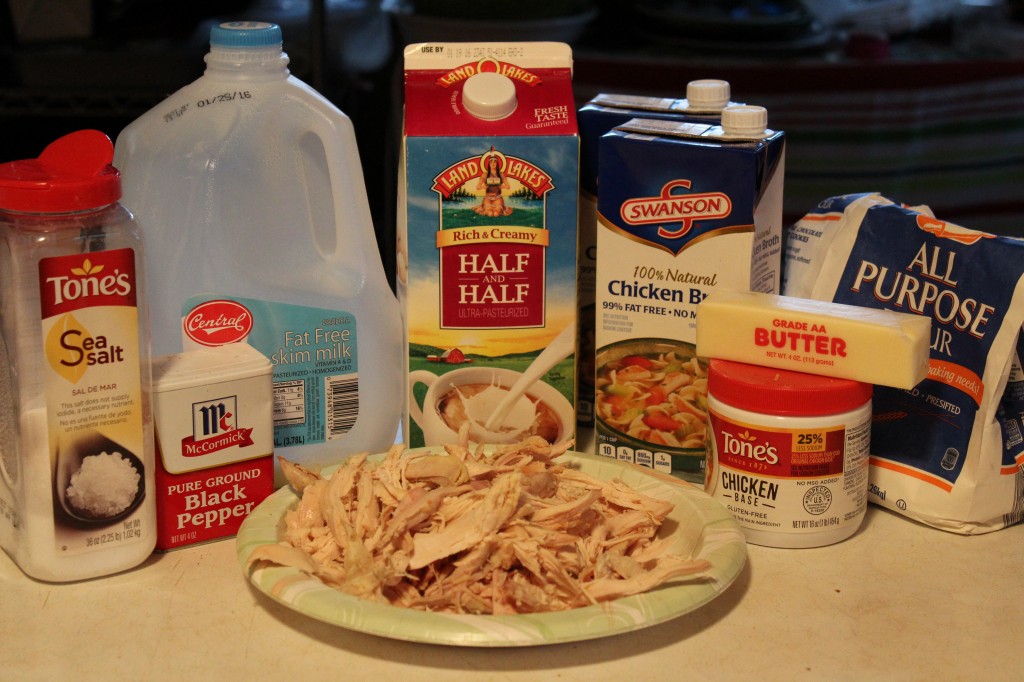 You will need some cooked chicken, (I used left over rotisserie chicken) whipping cream (I used half and half) milk, chicken broth, butter, flour, chicken soup base, salt and pepper.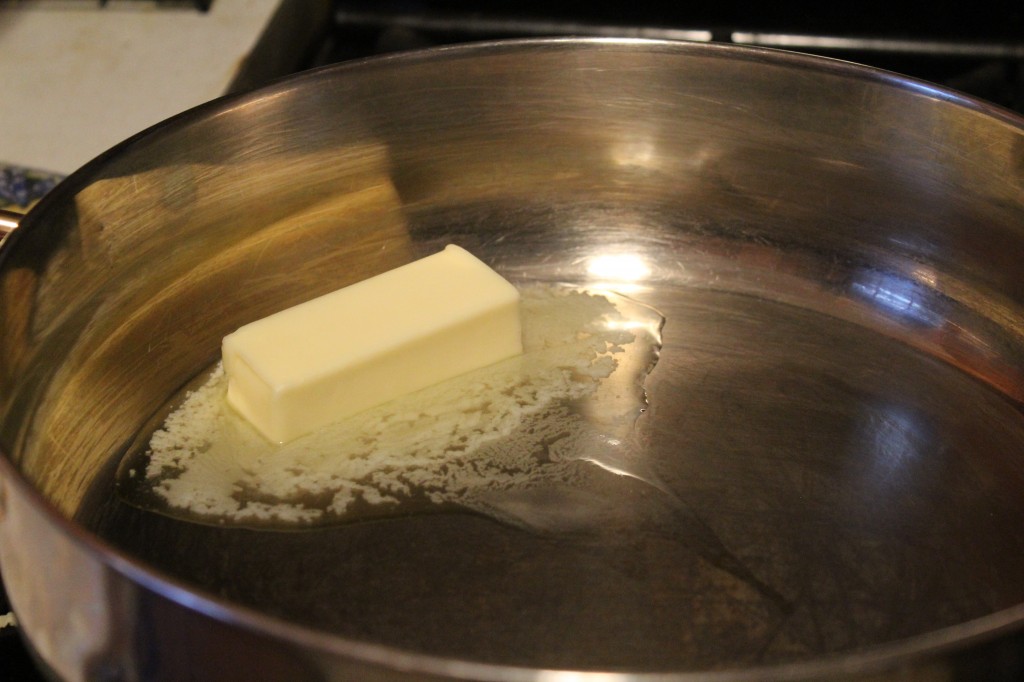 First thing you do is melt the butter in a large saucepan.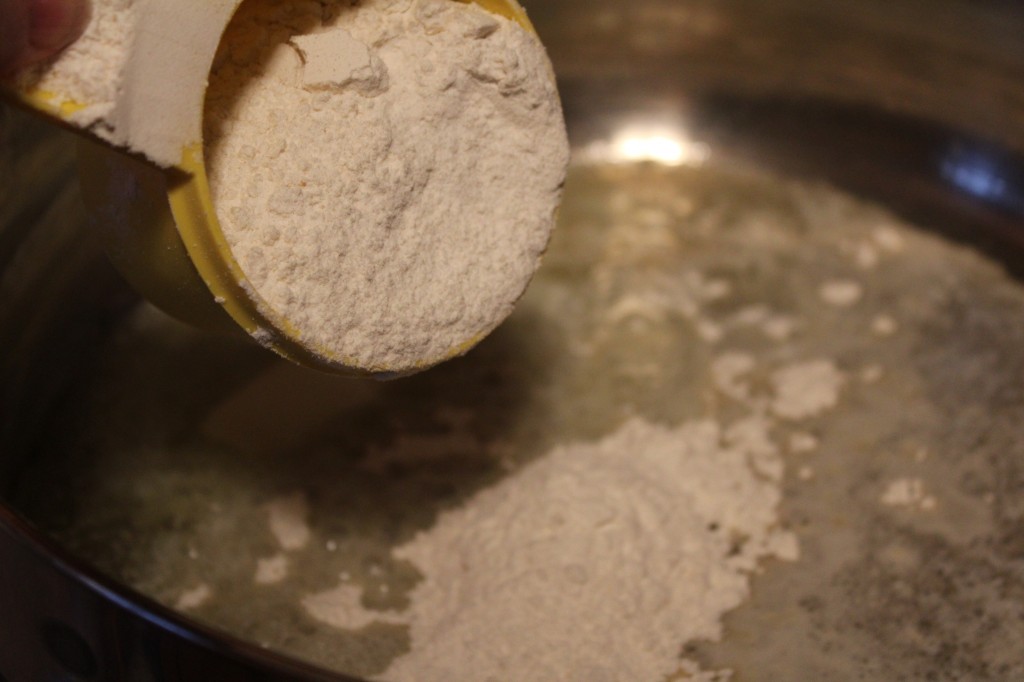 Add in the flour to the melted butter.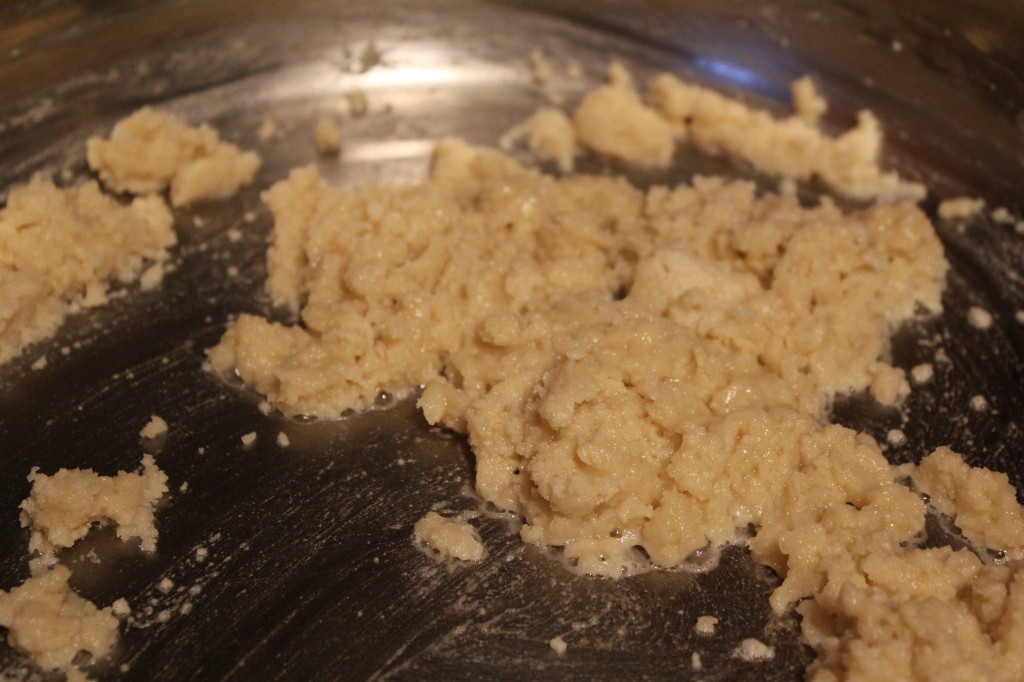 Stir it with a whisk and cook for a couple of minutes to remove the raw flour taste.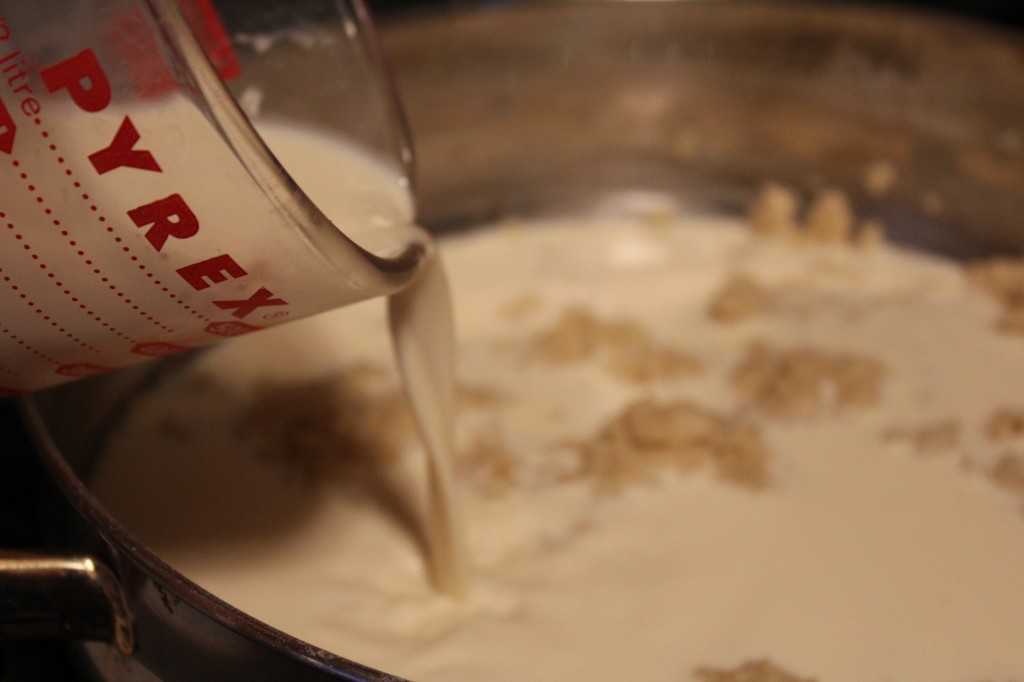 Add in the whipping cream and the milk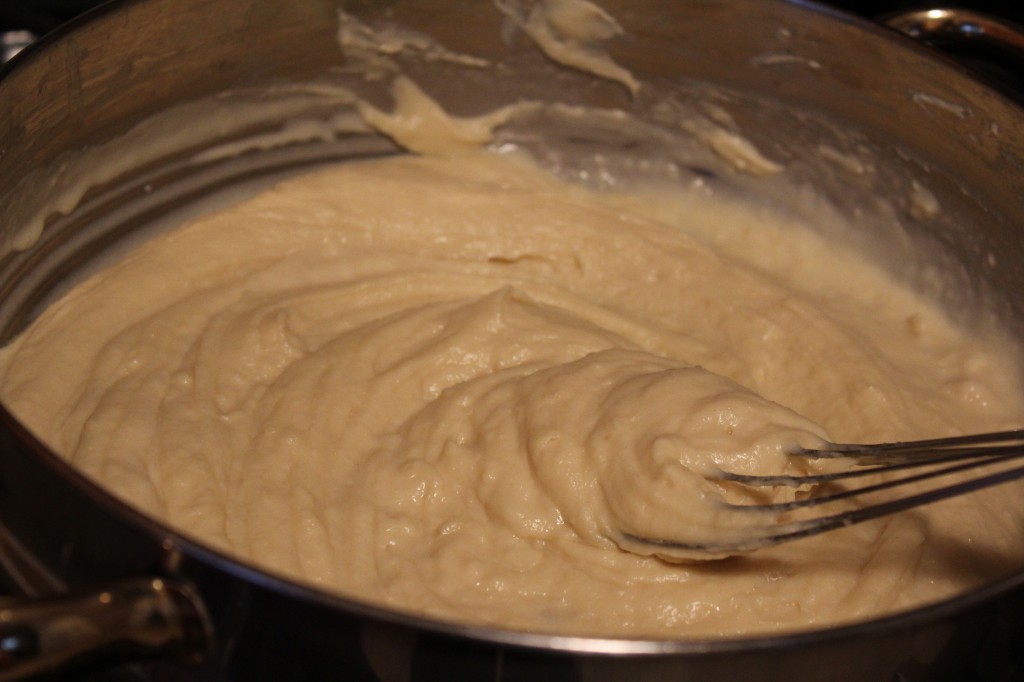 Whisk and cook until smooth. Don't panic the lumps cook out…just keep whisking.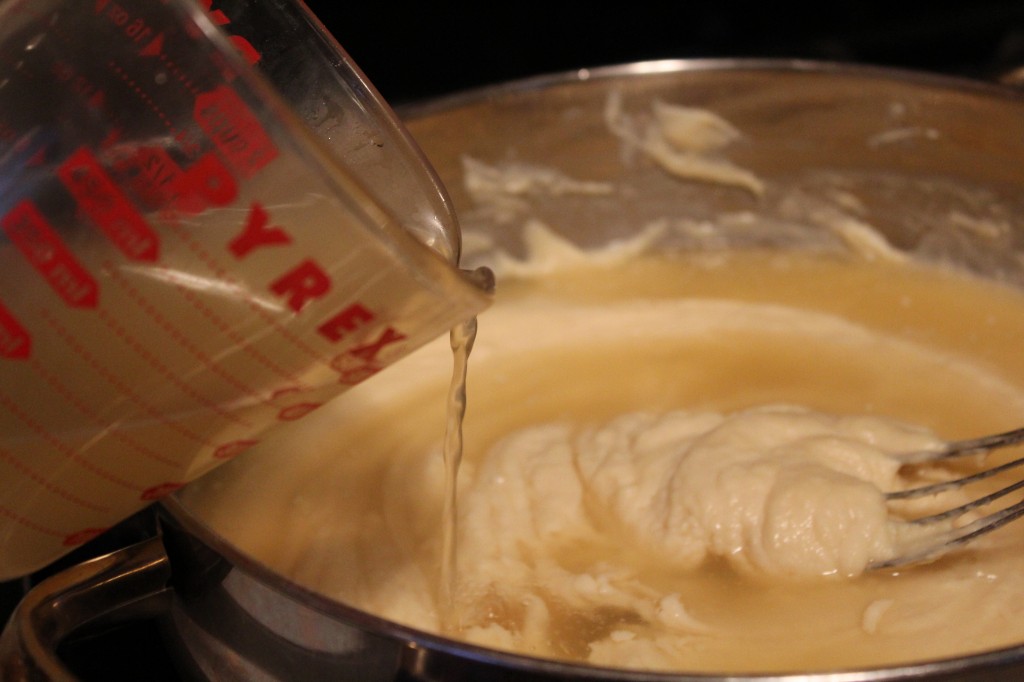 Add in 2 cup of chicken broth and whisk in until smooth. Then add in the rest of the broth and bring to a simmer.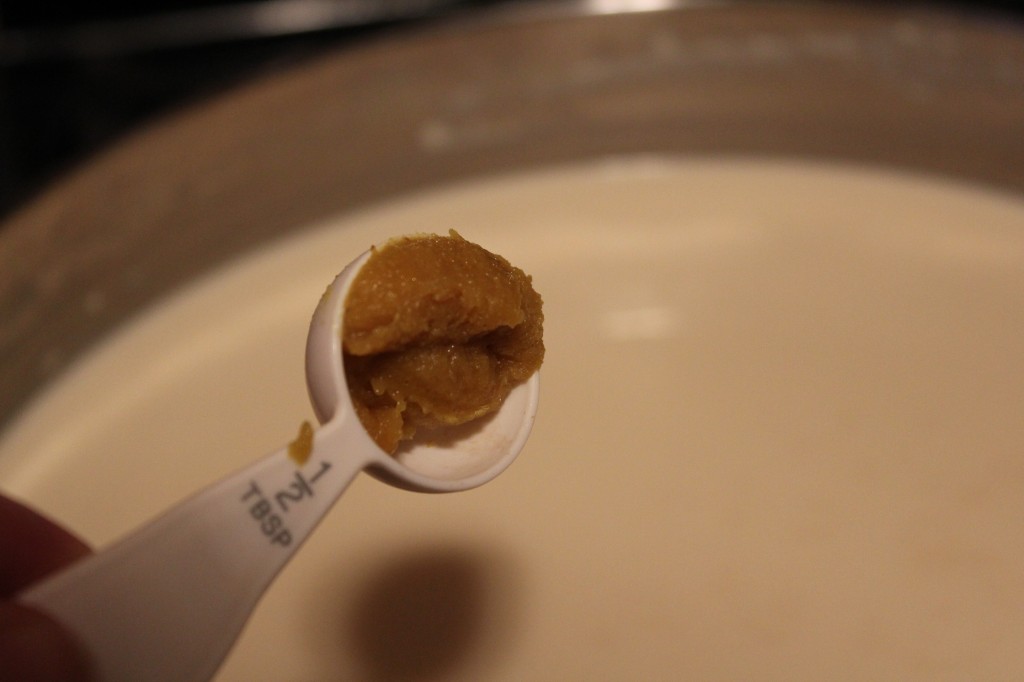 Now, taste your broth and add small amounts of soup base until you get the flavor you want. Be careful the soup base is salty!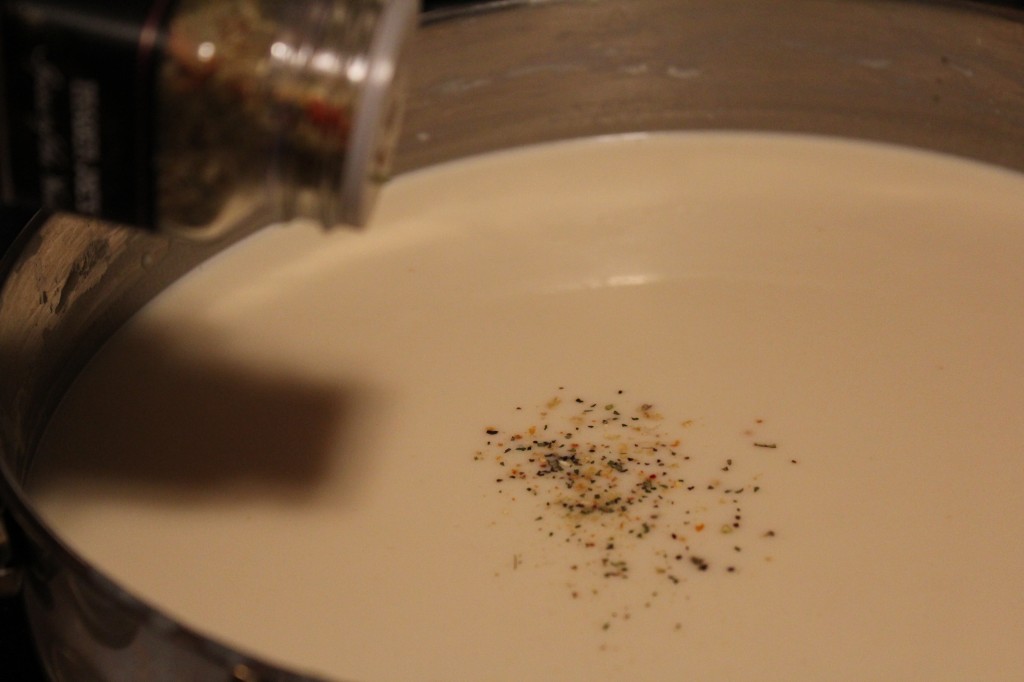 I added about a half a teaspoon of Trader Joe's 21 seasonings that I love to use. So, if  you want to add a little extra seasoning to yours it is fine. A little garlic, basil…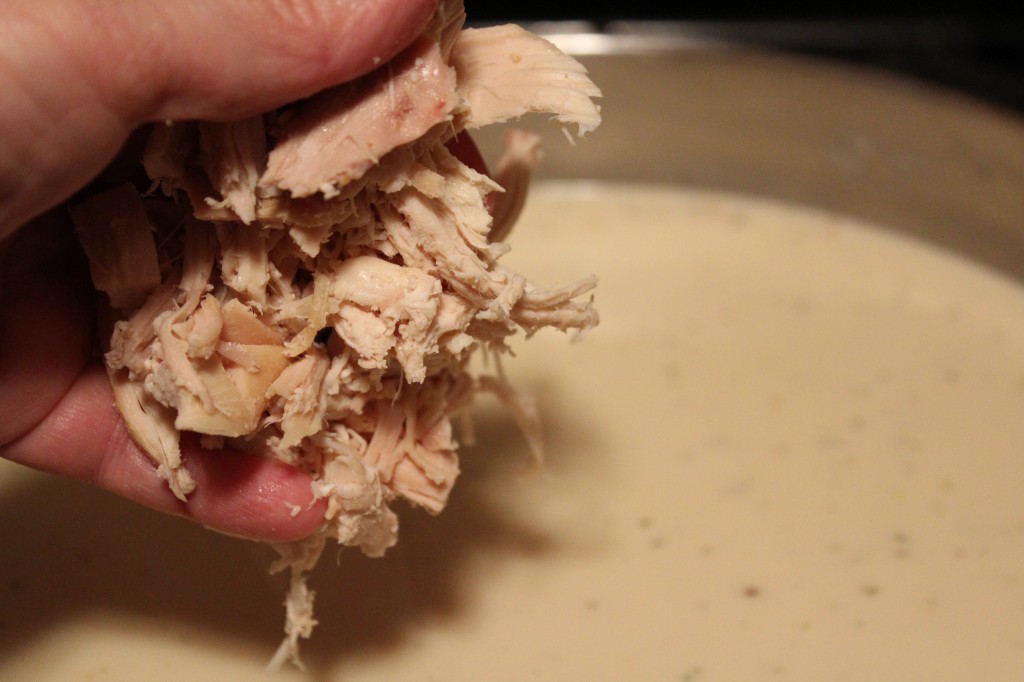 Lastly, add in your diced cooked chicken.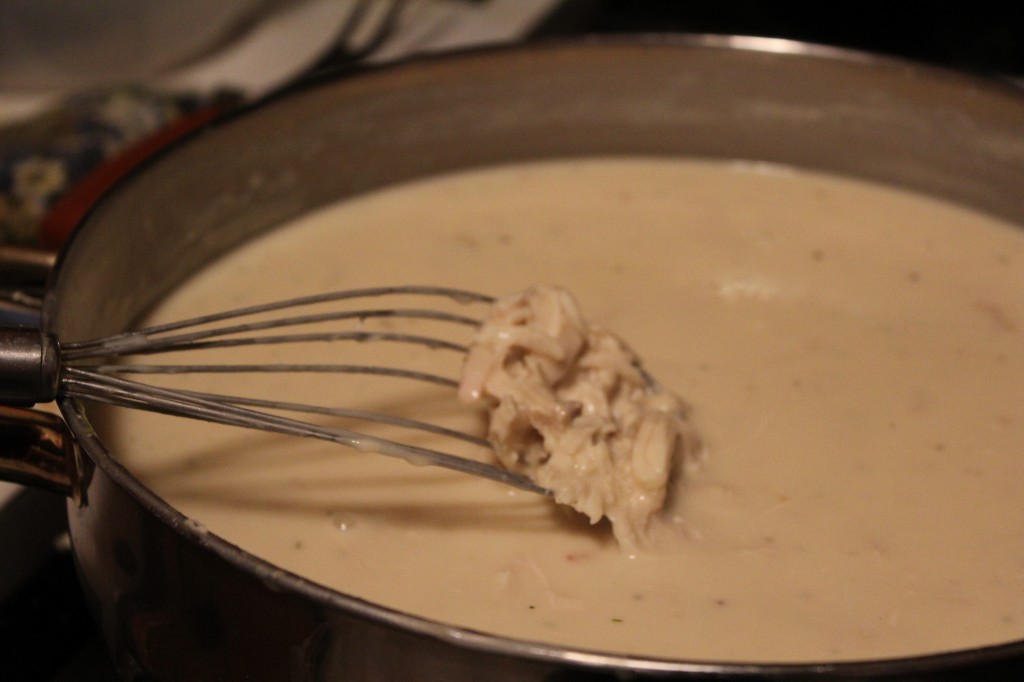 Stir and heat to a simmer until the chicken is heated through.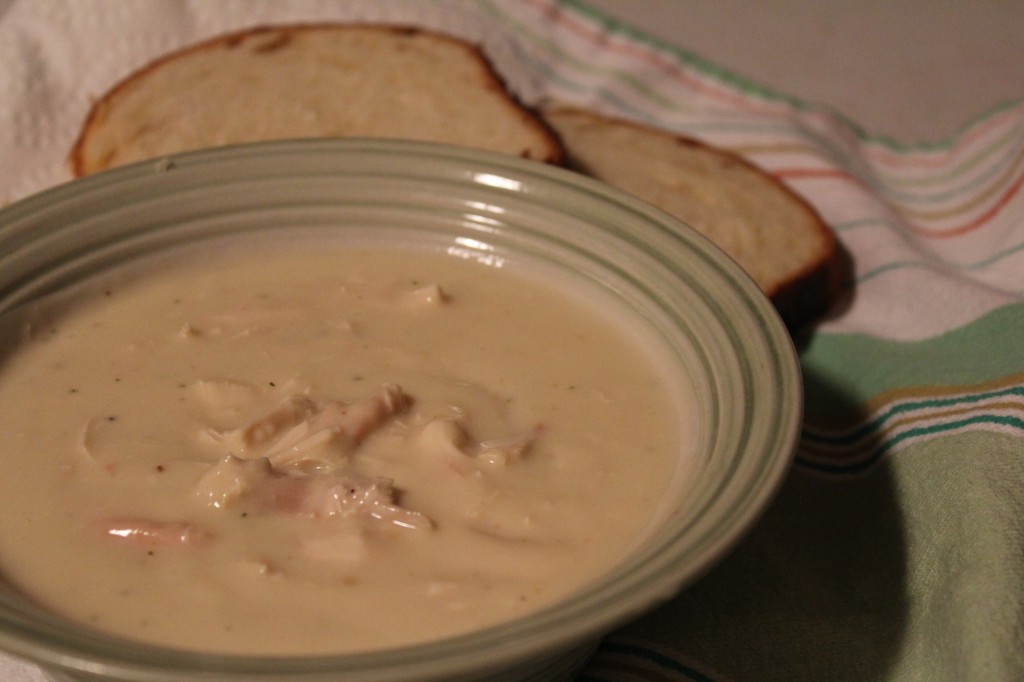 Now, you are ready to serve!
So here is the recipe!
Velvet Chicken Soup
I did make a few minor changes : )
Ingredients:
1/2 cup butter
3/4 cup flour
6 cups chicken stock
1 cup milk
1 cup heavy cream (you can use half and half or evaporated milk)
2 to 3 cups diced cooked chicken (I used 3 cups)
2 teaspoons chicken soup base OR 2 tablespoons instant chicken broth
Directions:
Melt the butter in a large saucepan. Add in the flour and whisk to remove any lumps. Cook till flour bubbles and to remove any raw flour taste. Stir in the milk and the whipping cream. Keep whisking to make a smooth paste. Stir in 2 cup of chicken both and whisk till smooth.
Add in 2 cups of the chicken broth and whisk until smooth. Now add in the rest of the chicken stock and whisk together.
Now, taste it and if you feel like it needs more depth add in 1 to 2 teaspoons of chicken soup base. Be careful with the soup base as it is very salty. Add a little at a time and taste after each time till you get the way you want it to taste.
I added in some of this…cause I love this stuff. This is optional.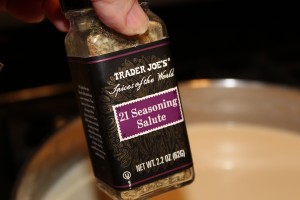 Add in the diced chicken
Salt and Pepper to taste.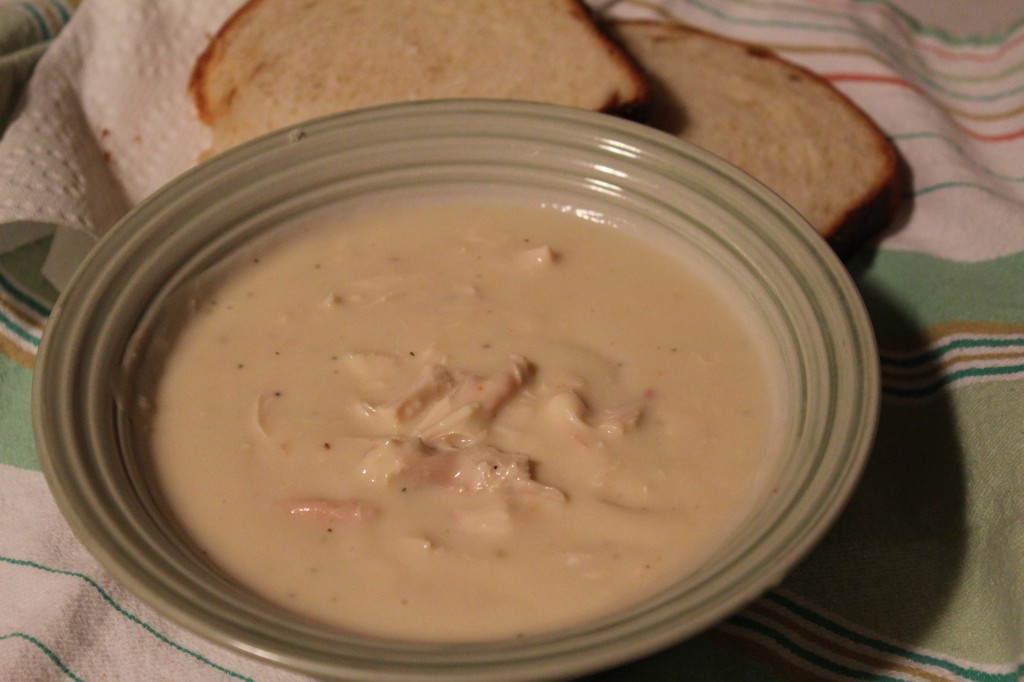 Enjoy!
Becky