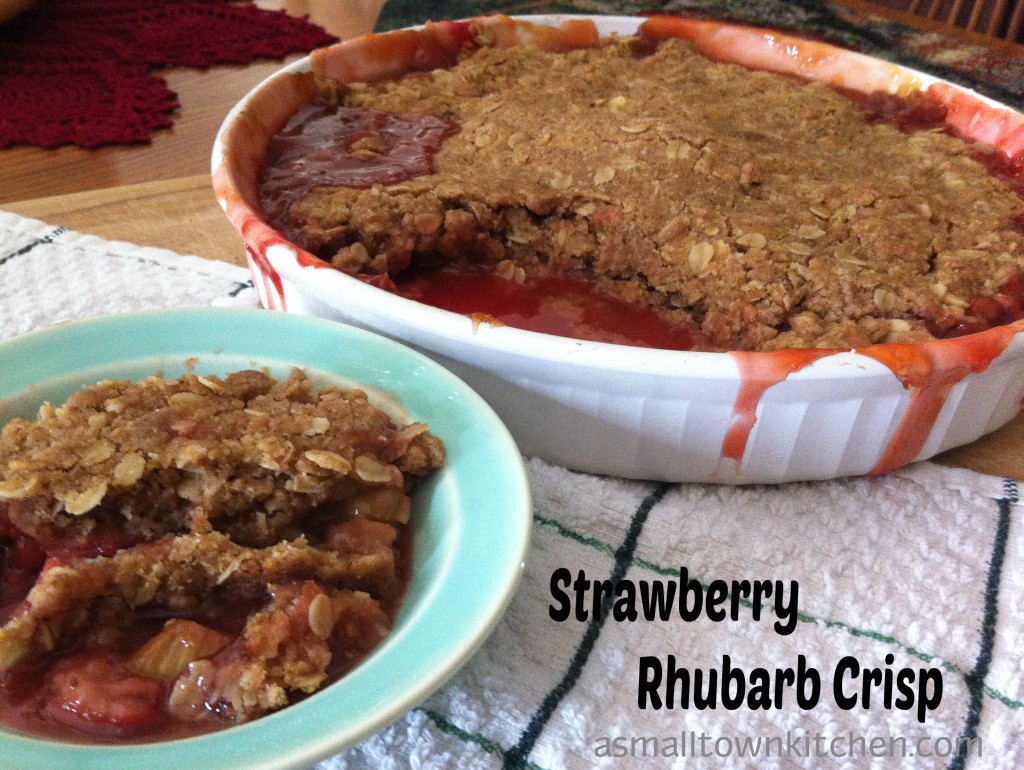 Have you ever heard of a plant called Rhubarb?
I know that I had never heard of it until I went to college and my foods teacher had us make rhubarb spread for biscuits.
I feel in love with rhubarb that day!
If you want to plant some rhubarb in your garden, now is the time to think about planting some. I tried planting some last spring. I think some varmit dug up my two crowns, that I paid $8.00 a piece for, and had them for dessert. You can read about me planting my rhubarb here. Anywho, I think I think I will be planting several crowns over at Company's house this spring because he has more room. I hope my results will be better than last year!
Well anyway, my good friend Minerva, who I miss and have hardly seen over the last few months, gave me this terrific cookbook called, "Back in the Day Bakery Cookbook." It is written by Cheryl and Griffith Day.
I LOVE LOVE LOVE this cookbook. Of course it has my favorite food group (desserts) as the main attraction and the recipe looks divine. Last year, in my hopes of starting my own rhubarb plot (farm), I made this rhubarb crisp recipe from this cookbook. I think it lasted all off 10 minutes. It is made with strawberries and rhubarb and is topped with a crunchy, sugary topping.
Looking at my pictures of this mouth watering dessert, is tempting me to make some right now at 10:30 at night.
It would be done just in time for a midnight snack.
I need an intervention, immediately! ; )
If you are ready for warm weather, flowers on the trees and a sweet dessert in your kitchen, try a little Strawberry Rhubarb Crisp.
Here is what you will need: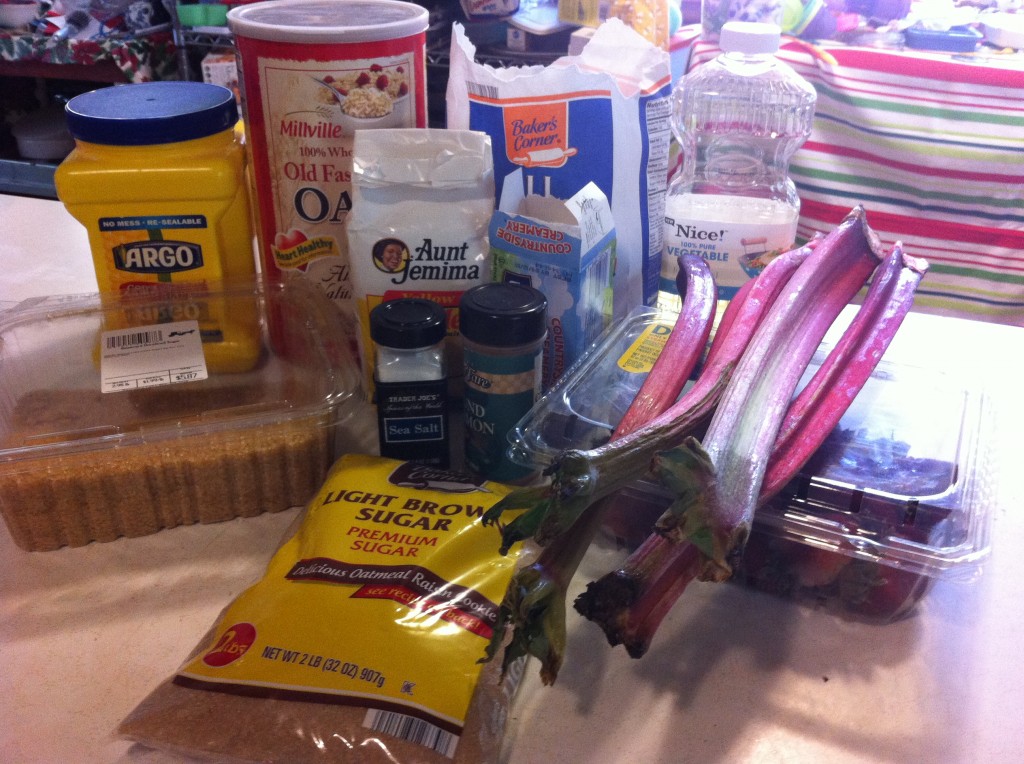 I know it looks like a lot of ingredients, but you should have most of the ingredients in your kitchen cupboard. One thing you might not have is the turbinado sugar. I bought mine at a Amish store, but I have seen it at Hyvee also. It is a course  sugar that still have some maple flavor left in it.
Take your softened butter and with a pastry cutter, cut in the flour. (the recipe says to cut the butter in cubes, sometimes I forget to follow the recipes.)
Add in the brown sugar and the oats.
Add in the corn meal, salt and the cinnamon
Lastly add in the oil. Now, get crackin with the pastry cutter and mix all the ingredients together. Set aside.
Now it is time to peel and cube the rhubarb. Next, wash and stem the strawberries.
Add the rhubarb to the strawberries. Next, add in the turbinado sugar. (see how coarse it is and the light color of the maple flavor still in the sugar)
Add  in the corn starch and flour. Mix until all the flour is covered.
Dump , (is that a funny word to use when cooking?) the filling into a buttered deep dish pie plate. Spread the filling evenly on the bottom.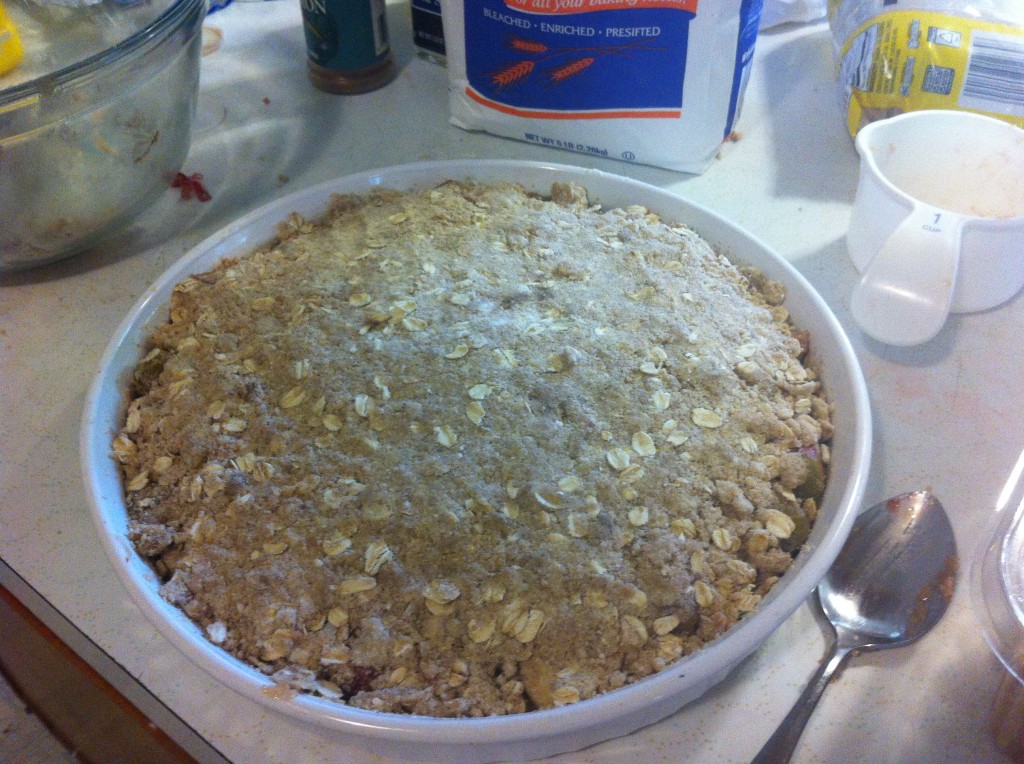 Take the topping and press or crumble it on top of the filling. Bake for 40 to 45 minutes in a 350 degree oven.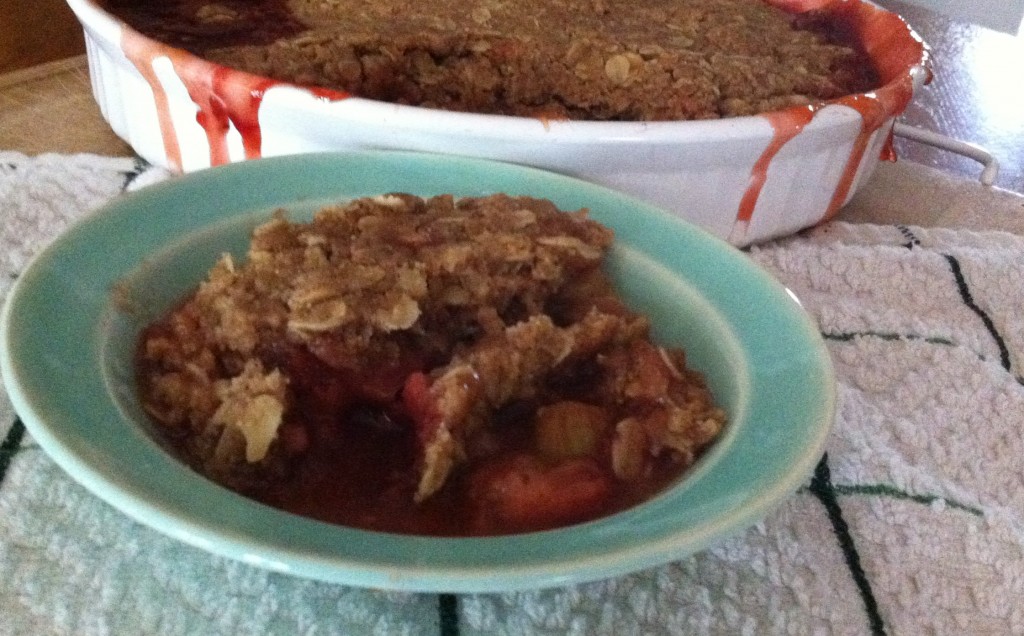 Here is the recipe:
Strawberry Rhubarb Crisp
Adapted from The Back in the Day Bakery Cookbook
Ingredients For The Topping:
1 cup flour
1/2 cup brown sugar
3/4 cups old fashioned rolled oats
2 tablespoons yellow cornmeal
2 teaspoons cinnamon
1/4 salt
1/2 cup butter (cut into 1/2 inch cubes)
1 tablespoon oil
Ingredients For The Filling:
2 cups strawberries
4 cups 1 inch pieces peeled rhubarb (I just took a vegetable peeler and went over the backs of mine)
1 1/4 cup turbinado sugar (found at most groceries stores)
3 tablespoons flour
1 tablespoon cornstarch
Directions:
Butter a 9 inch deep dish pie plate and line a baking sheet with parchment paper. You will put the pie plate on top of the baking sheet to catch any bubbling juices that might bubble out of the pie plate.
To make the topping: In a medium mixing bowl, stir together the flour, brown sugar, rolled oats, cornmeal, cinnamon, salt, butter and oil with a fork until completely blended. Set aside.
To make the filling: In another medium bowl, combine the strawberries and rhubarb with the turbinado sugar, flour and cornstarch, stirring to coat the fruit.
Pour the fruit mixture into the prepared pie plate. Sprinkle the topping evenly over the fruit mixture.
Place the pie plate on the baking dish.
Bake for 40 to 45 minutes in a 350 degree oven. The crust will start to get golden brown and crispy.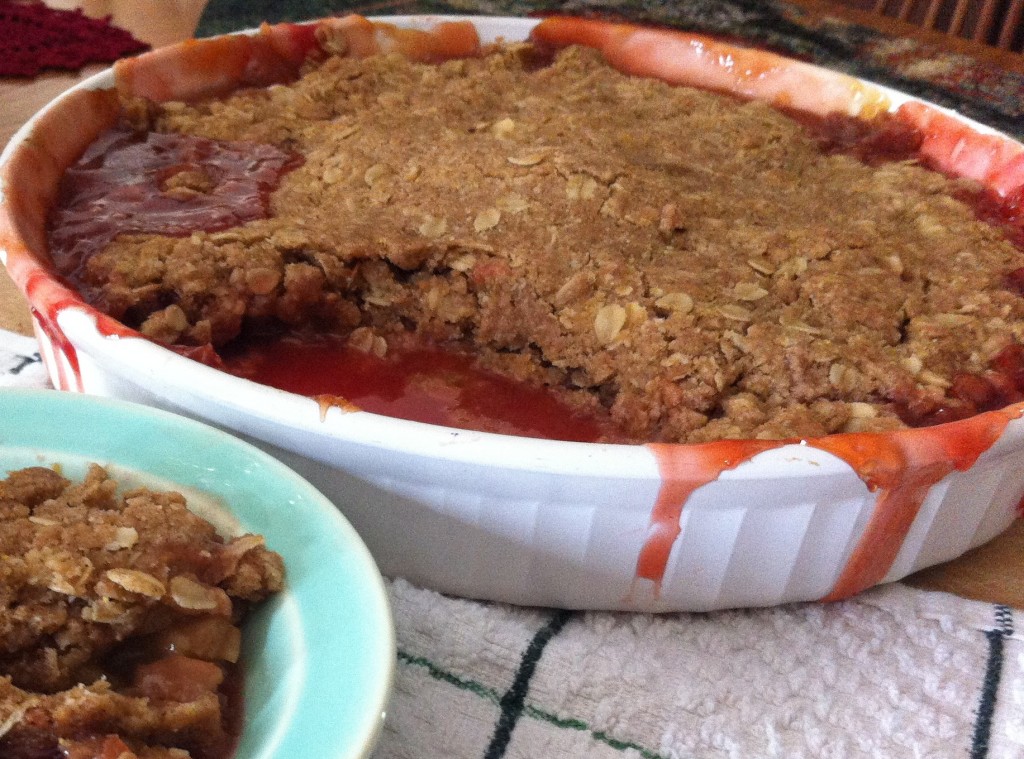 Now, all you have to do is wait for it cool off before you can eat (all of) it!
I will have to say it again, "I love rhubarb."
Enjoy,
Becky
Some of my favorite recipes post: