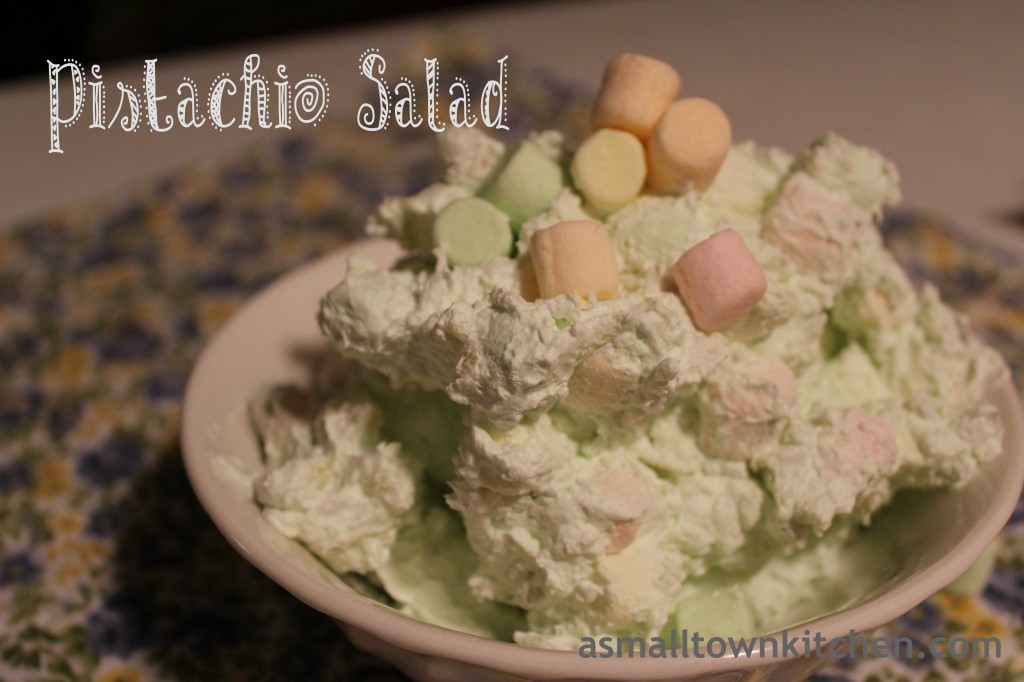 This is what my Oldest Grandgirl and her Aunt T calls the "Green Stuff."
Green Stuff is a staple at  all our Thanksgiving and Christmas dinners. It is one of those dishes that you know your relative will always make, bring and share. Usually my PIC (other wise known as my sister in law) makes the Green Stuff. Because, being the awesome daughter that she is, she has been spending most of her free time with her dad in long term care after some major health issues, PIC was unable to make the Green Stuff!
It was so sweet that my Oldest Grandgirl came to the rescue! She volunteered to make the Green Stuff. Which just happens to be her favorite!!!
Anywho, this is the first, of I hope many, cooking post where my Grandgirls steal the show and make edible goodness in the kitchen. (as long as they wash their own dishes).
Here is what Oldest Grandgirls tells me she needs to make the legendary Green Stuff.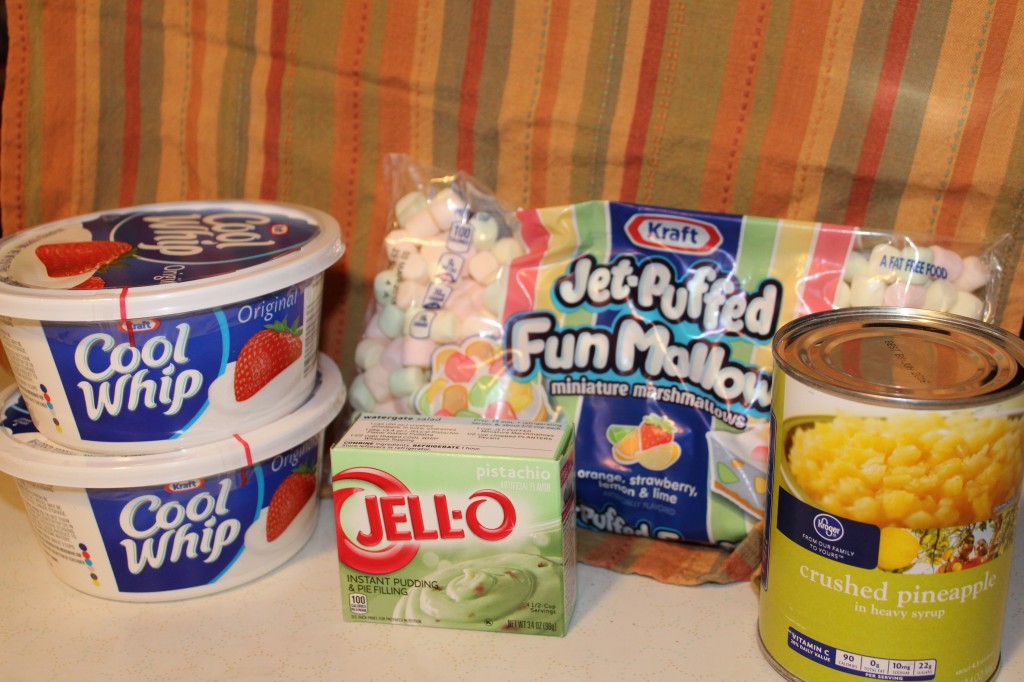 Two regular size cool whips, one regular size instant pistachio pudding, large can of crushed pineapple and  fruit flavored miniature marshmallows and if you like you can add some chopped pistachios or walnuts.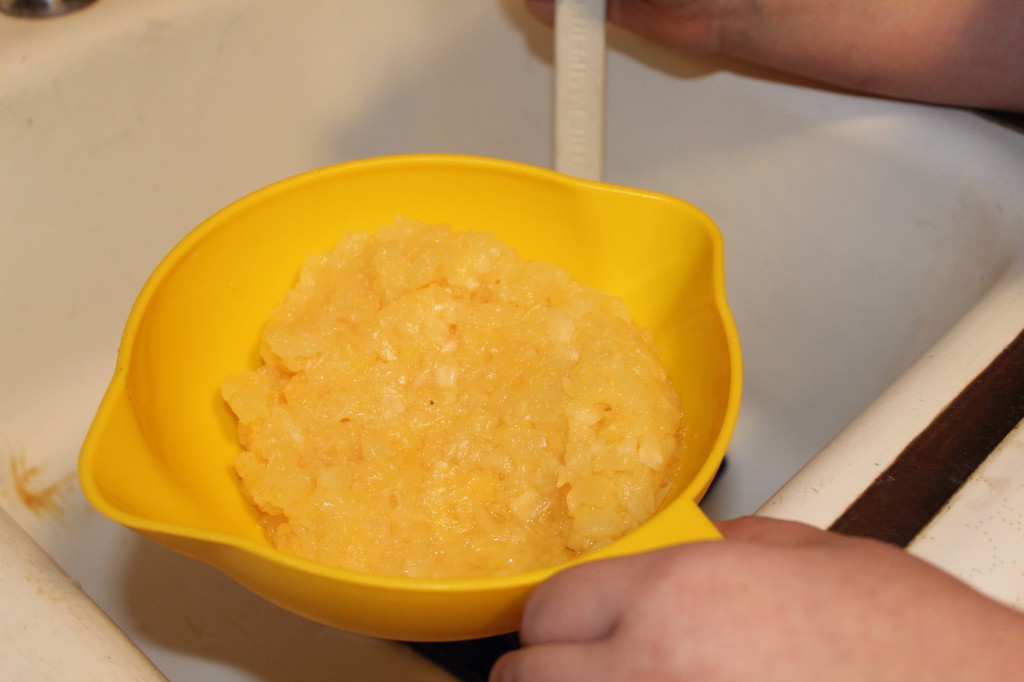 Drain the liquid from the pineapple.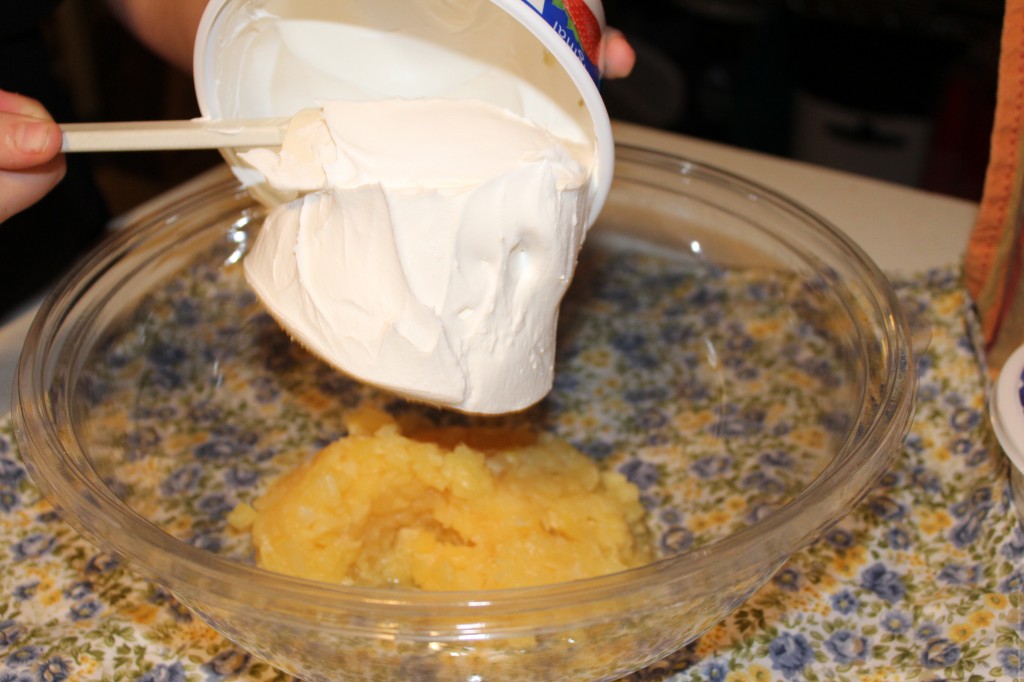 Put the drained crushed pineapple in a bowl and add the cool whip.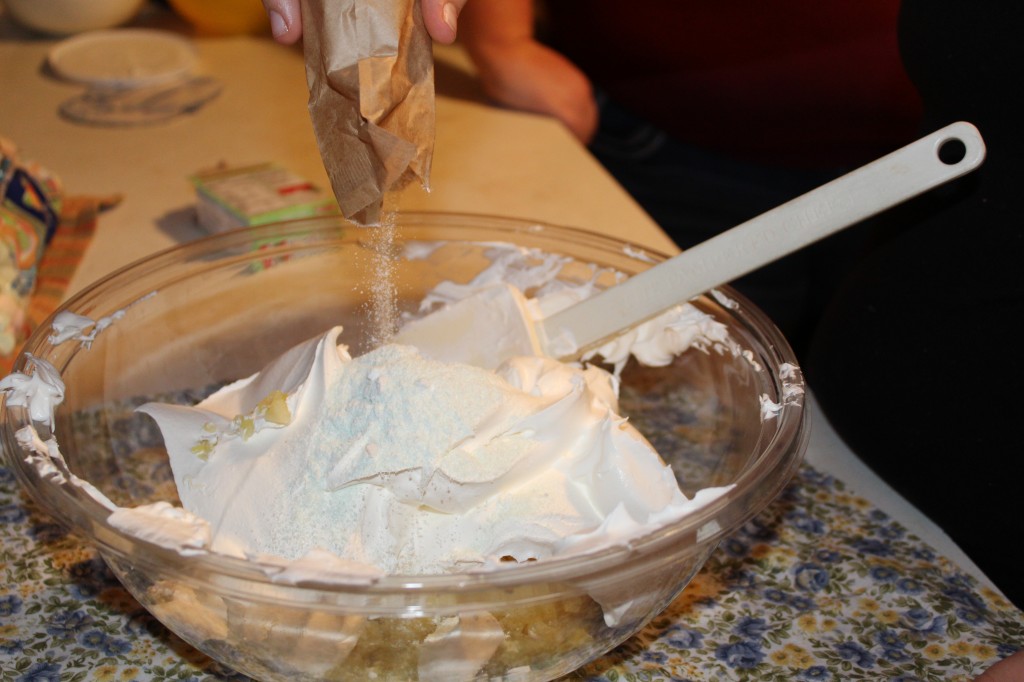 Add in the pistachio pudding.
Add in the fruit flavored mini marshmallows.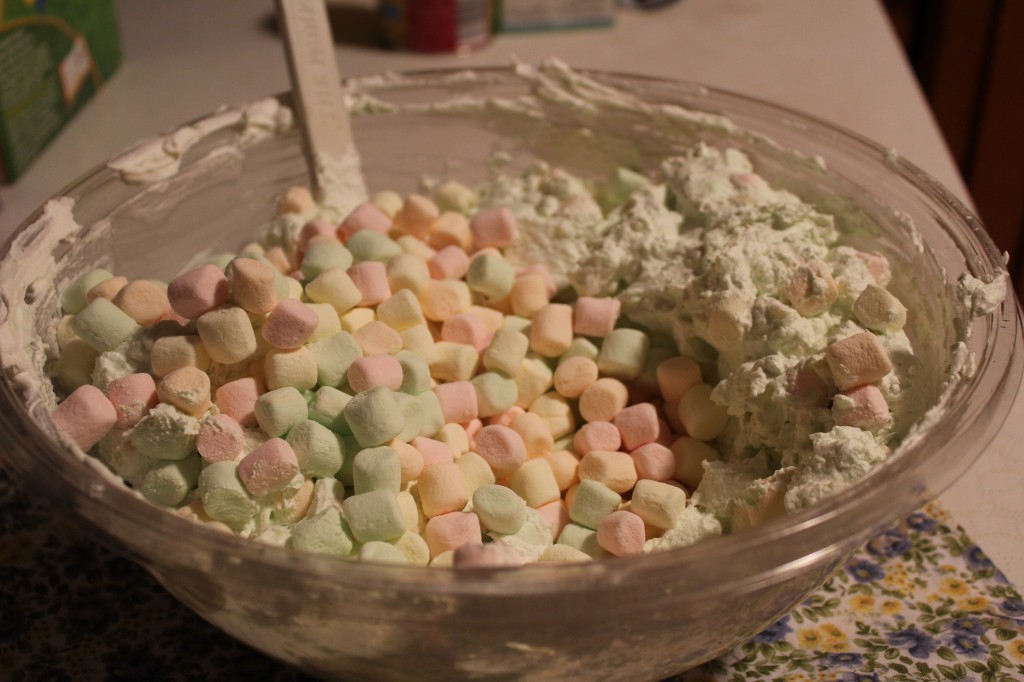 Stir together!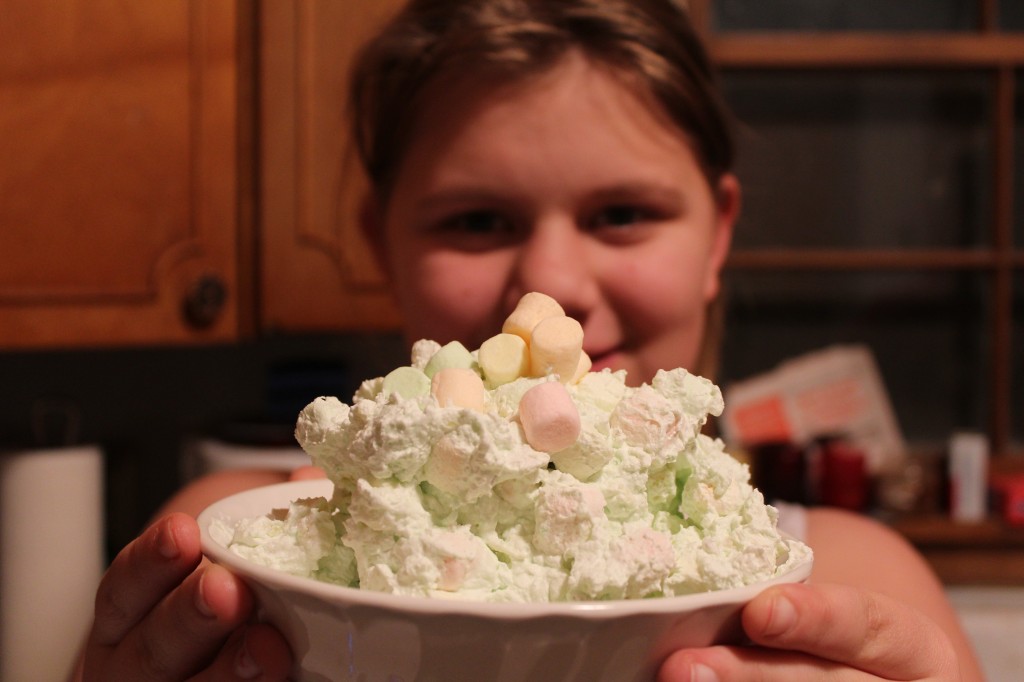 That is all there is to making, "The Green Stuff!"
Enjoy!
Oldest Grandgirl
Pistachio Salad
Recipe from PIC or Aunt T.
Ingredients:
1 – 20 ounces can crushed pineapple, drained
2 – 8 ounce containers of cool whip
1 – 3 ounce box of instant pistachio pudding mix
3 cups of fruit flavored miniature marshmallows
1 cup of chopped pistachios or walnuts  (optional) We did not add extra nuts because we have some family who do not like a lot of nuts in their food. I think they are nuts…LOL
Directions:
In a large bowl, add the drained pineapple, cool whip, pudding mix and the marshmallows. Stir until all the ingredients are combined. Cover and refrigerate until ready to serve.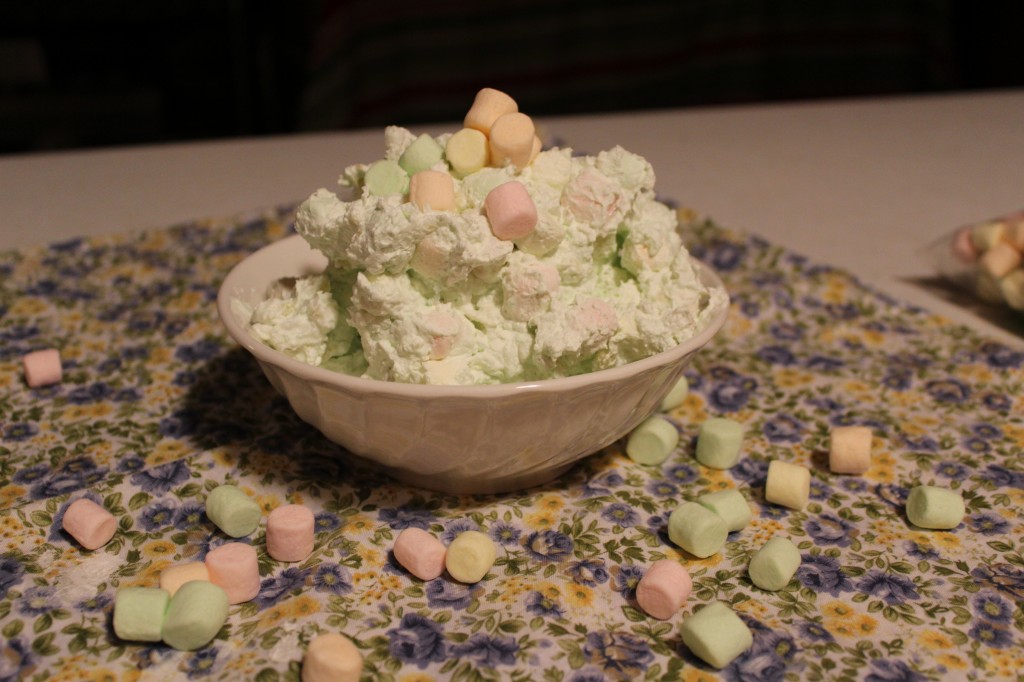 Other post you may enjoy:
Layered Mint Brownies     Chocolate Shortbread Brownies w/macaroon     Cracker Toffee