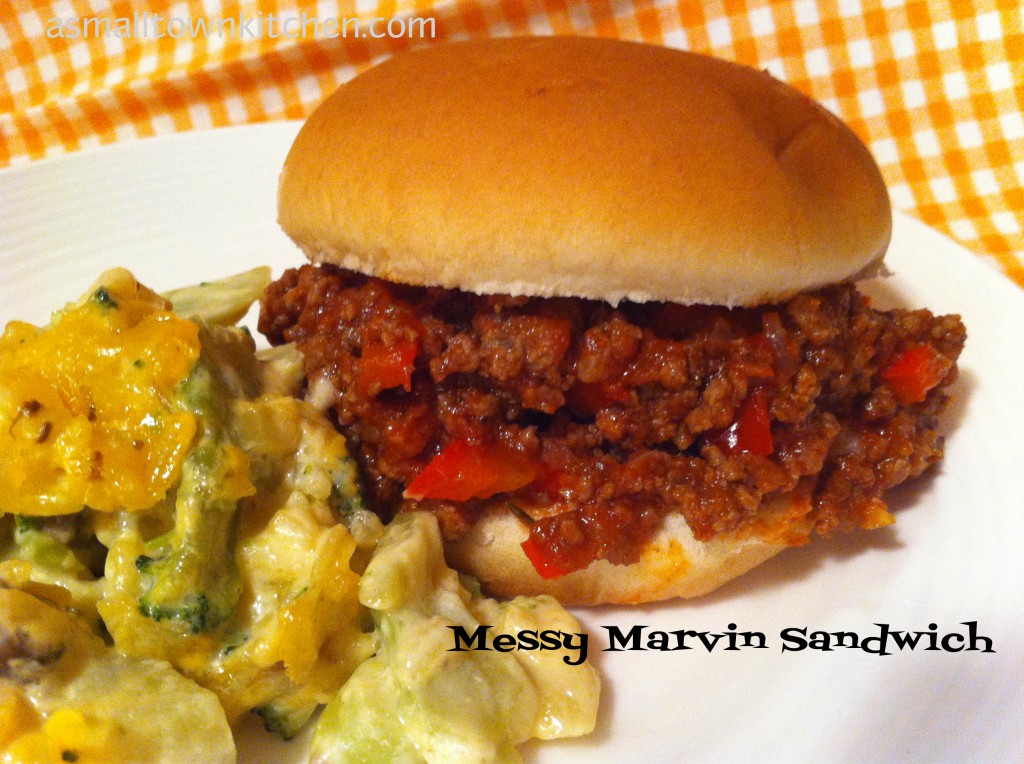 I love recipes with unusual names. They catch my attention and some of them make me laugh.
Well….when I found a old recipe for Messy Marvin, I first laughed, then wondered who was Marvin and why he was so messy, and then decided I had to make it.
I am so glad I did. Messy Marvins are fun and tasty and even the Oldest Daughter who does not cook, Grandgirls and the Super Hero loved their Messy Marvins.
I ate one too.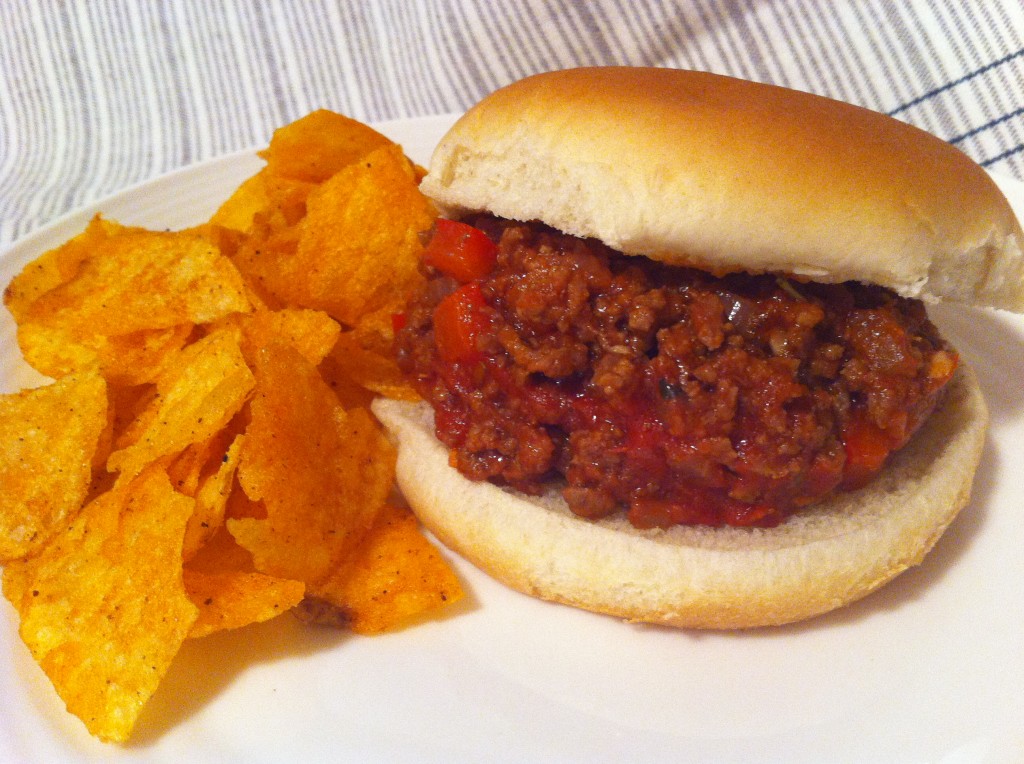 Messy Marvin are like a juicy burger. but in my opinion. taste much better.  It could be the fresh cut sweet red pepper and onion or the combination of seasonings. This recipe made enough for all of us to have a sandwich or two and there were still left overs.
Anywho, if you are looking for a quick, tasting, family pleasing meat dish, that even the name makes you laugh, try Messy Marvin.
Here is what you need to make them.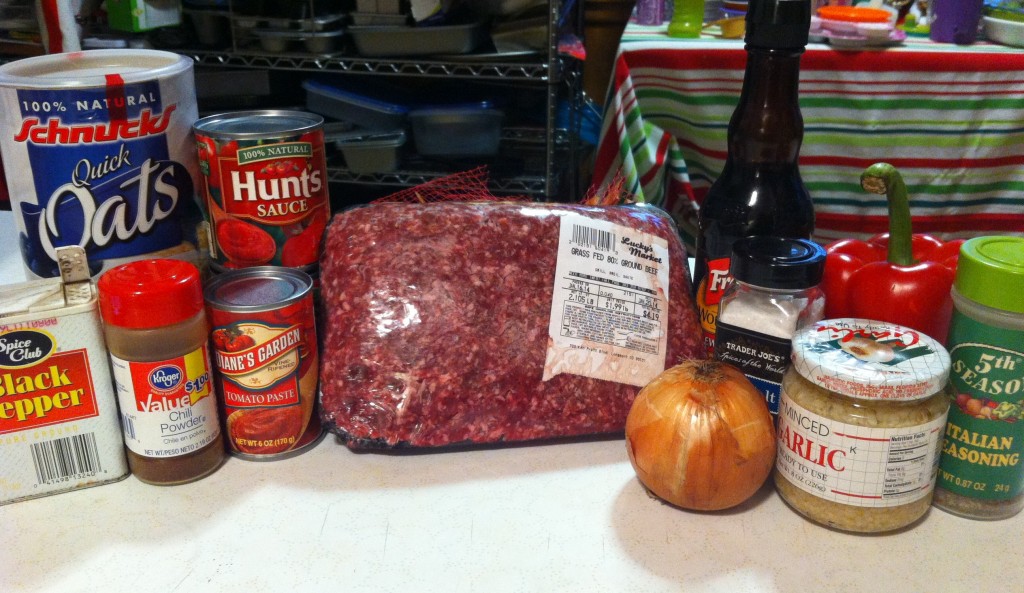 You will need two pounds of hamburger, onion, garlic, tomato sauce, tomato paste, sweet pepper and some seasoning.
The first thing I did was dice my onion and red pepper.
Place the hamburger in a large pan and fry till completely cooked. Drain off the grease.
After you drain the cooked hamburger, you can add the diced pepper, onion and garlic. Stir and cook for about five minutes or until the onions and pepper soften. Be sure and stir so the mixture does not start to stick.
Now you can start adding in the seasoning. Add in the Italian seasoning and the chili pepper.
Next, I added the Worcestershire sauce and the salt.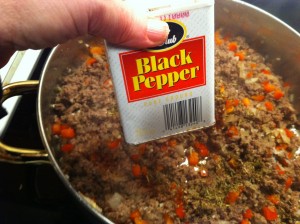 Then, I added the pepper. Stir all the spices in.
Now it time to add in the tomato sauce and the tomato paste.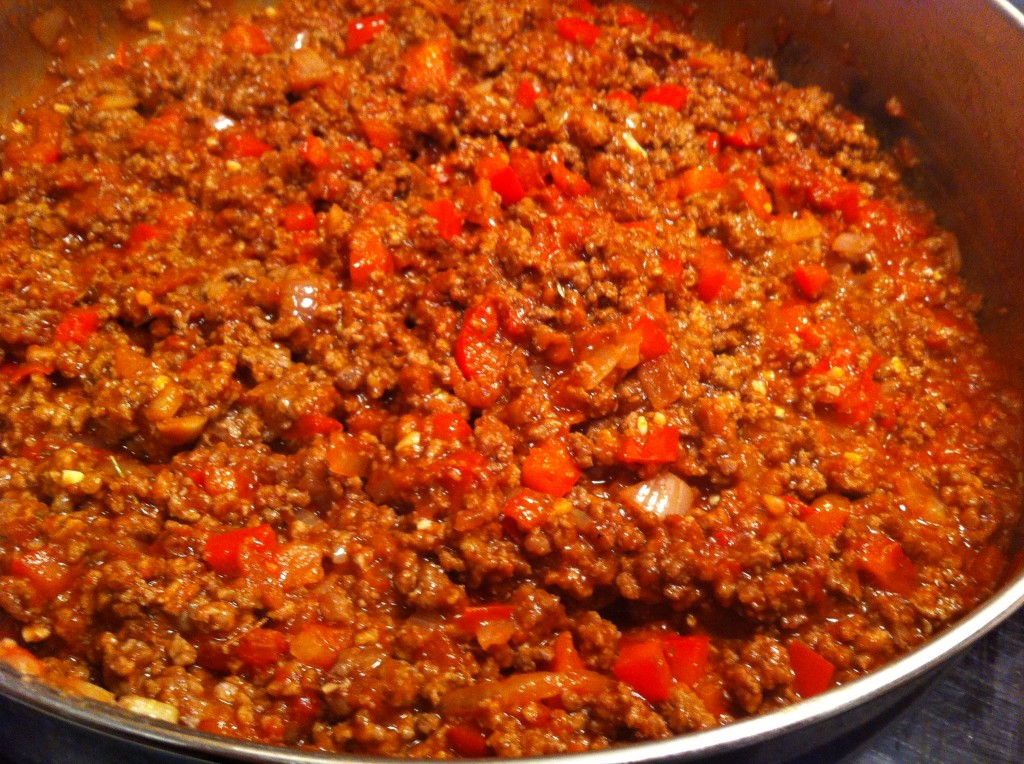 Cover the pan and simmer on low for about 10 minutes to bring all the flavors together. Be careful not to let the mixture stick.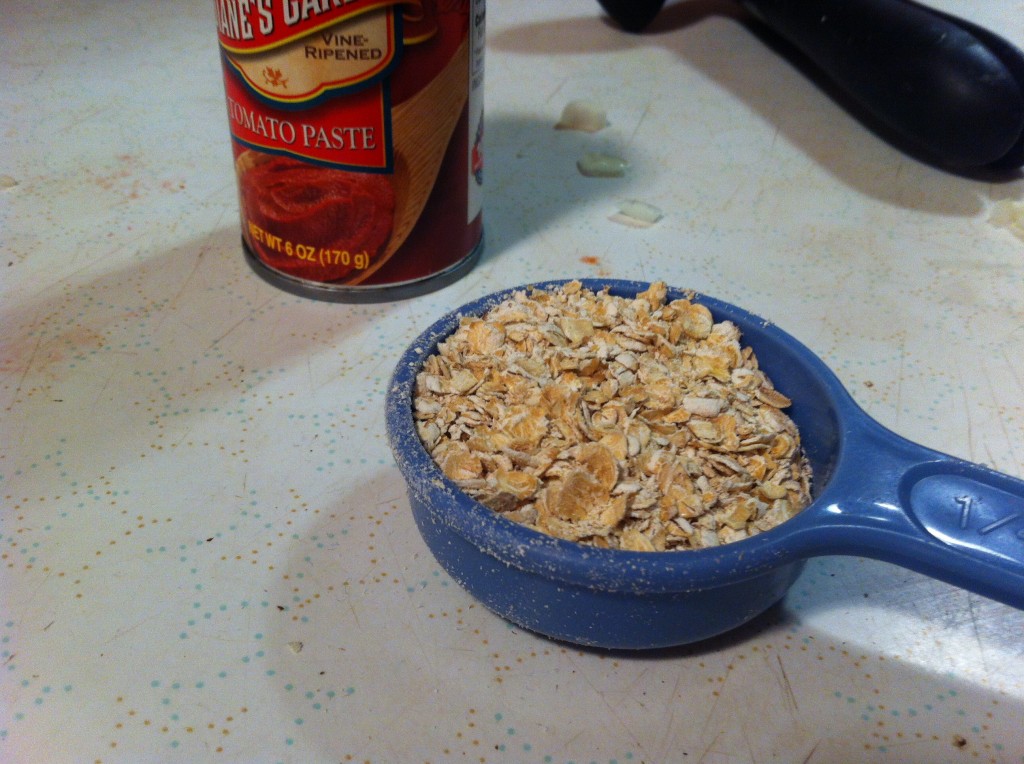 So what the heck in the oatmeal for? Well, if the sauce on the Messy Marvin is really running, you can add a little oatmeal to tighten it up. As it turned out, I did not need to use the oatmeal.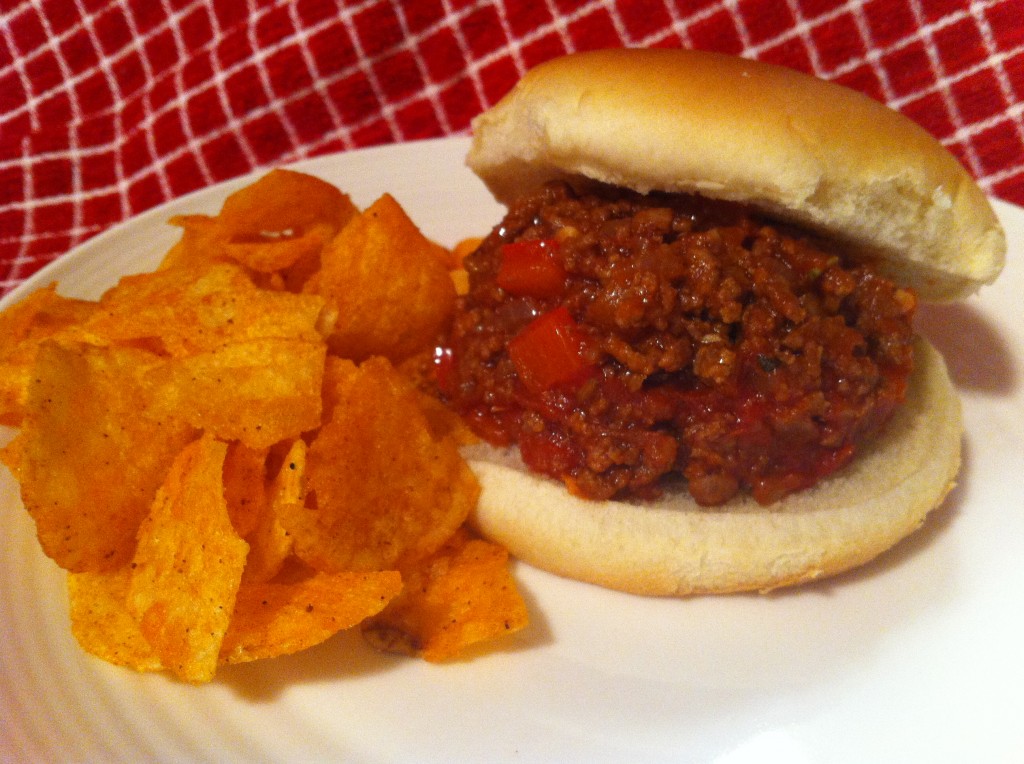 Now, all you have to do, is scoop some out and put on a bun. Walla, now you have a Messy Marvin.
Here is your recipe:
Messy Marvin
Adapted from old recipe from newspaper
Ingredients:
2 pounds of hamburger (I used a 80/20 mix)
16 ounces of tomato sauce
6 ounces of tomato paste
1 sweet red pepper, diced (you can use a green or yellow pepper if you want)
1 medium yellow onion, diced
1 tablespoon minced garlic
1 1/2 teaspoon Italian Seasoning
1 teaspoon chili powder
2 tablespoons Worcestershire sauce
1 teaspoon salt (or salt to taste)
1/4 teaspoon pepper
1/4 cup oatmeal if needed (see note)
2 teaspoons Tabasco (Optional) I did not use
Hamburger buns or bread
Directions:
Dice the onion and red pepper. In a large skillet, fry the hamburger until cook thoroughly. Drain off the excess grease. Add in the diced onion, red pepper and minced garlic. Sauté together until onion and pepper begin to soften. Add in the Italian seasoning, chili powder, Worcestershire sauce, salt and pepper. Stir together. Pour in the tomato sauce and the tomato paste. Cover and simmer for 10 minutes.
Note. If the sauce is thin and runny you can add up to 1/4 cup oatmeal to tighten the sauce up.
Serve hot over bread or on a bun.
It might be messy but it is so, so, good!
Enjoy!
Becky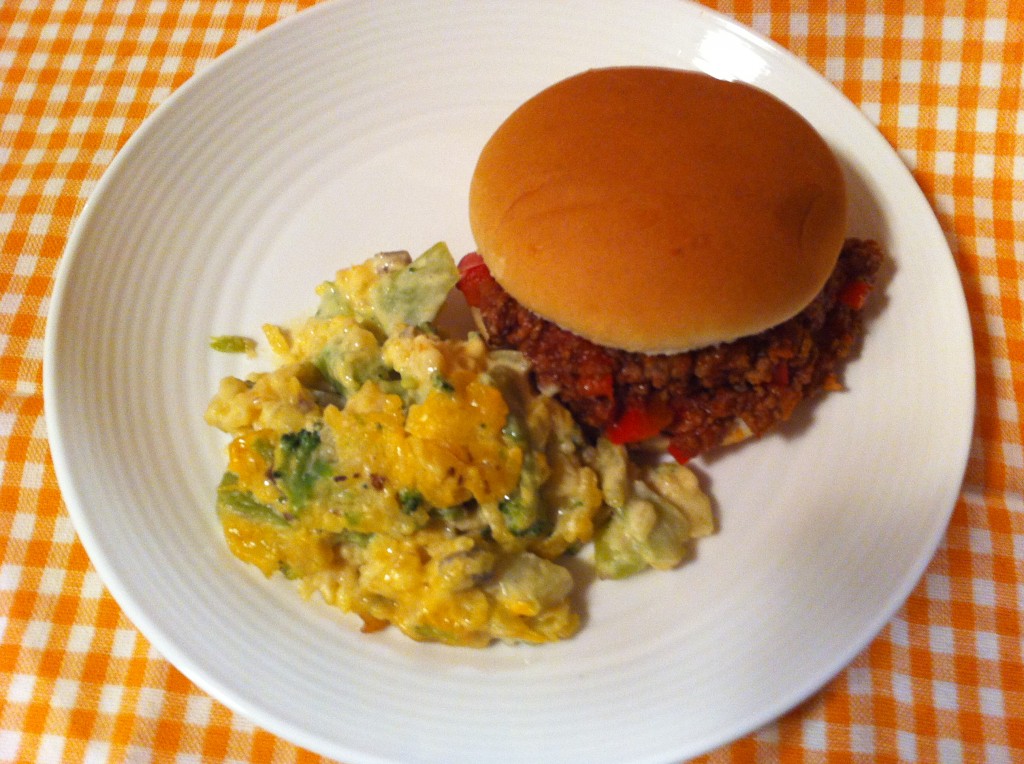 Other Post  you may enjoy: