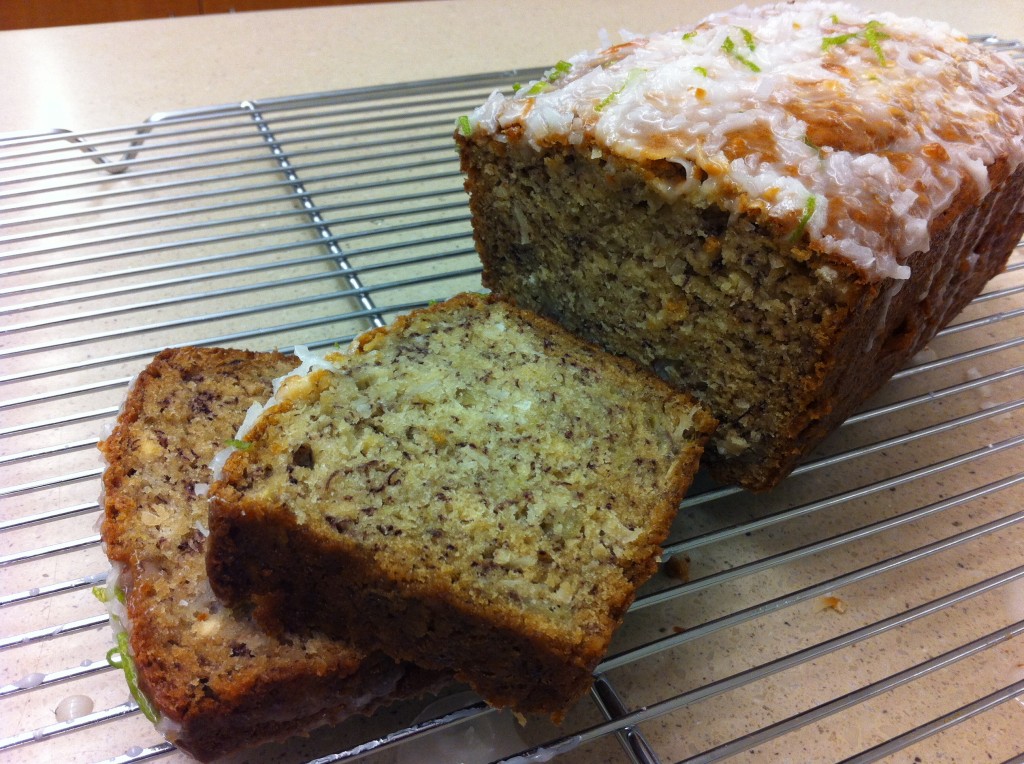 Is anyone else out there going bananas trying to get your house cleaned, menu made, grocery shopping, cooking, baking and then keeping the house clean for your Thanksgiving Dinner????
Don't get me wrong, I love Thanksgiving! I even volunteer to have my whole family come to my house for Thanksgiving.  Come one, come all….but, this year it is taking me longer to get everything done. I am blaming it on having Company over. It is hard to get a lot done when you have Company over. Don't you agree? : )
So, I decided to quit worrying so much about it and just,"go bananas," and make banana bread with a twist of lime.
This recipe for, Coconut Banana Bread with Lime Glaze, is super moist, has a great flavor and the lime glaze adds a refreshing tart taste. If I could have gotten away with it, I would have just eaten the top off the whole loaf of  bread, because it was that good!
Anywho, if you need a distraction from figuring out your Thanksgiving plans and don't mind getting the kitchen just a little bit dirty, give this recipe a try.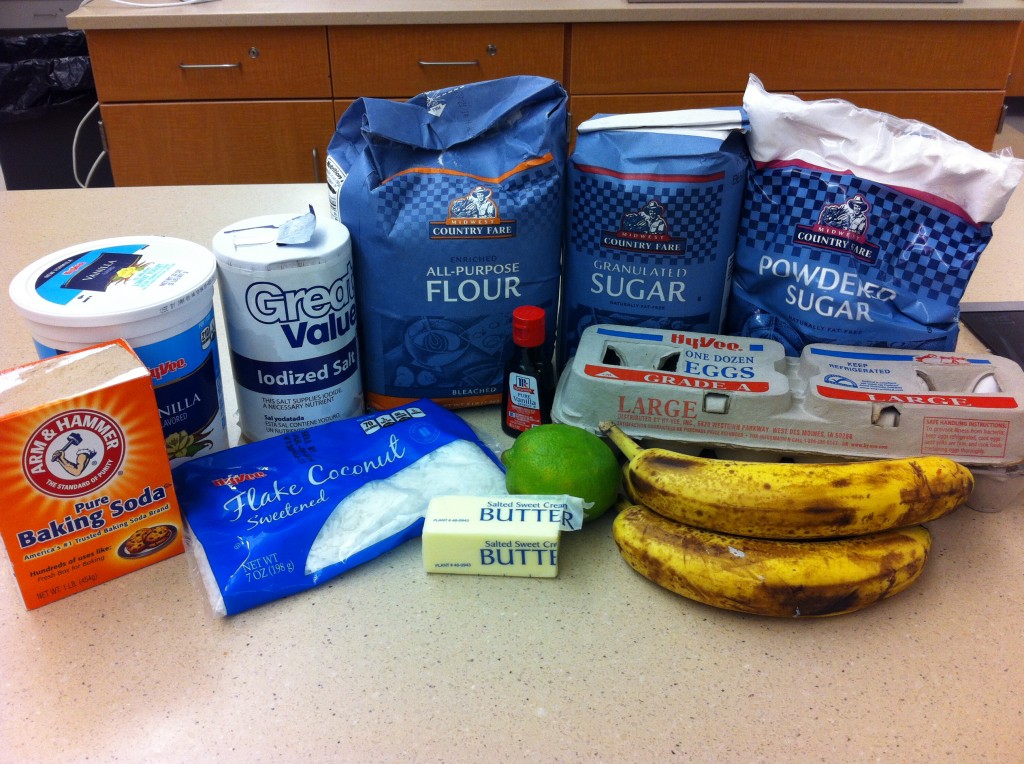 Here is what you will need to make this delightful bread.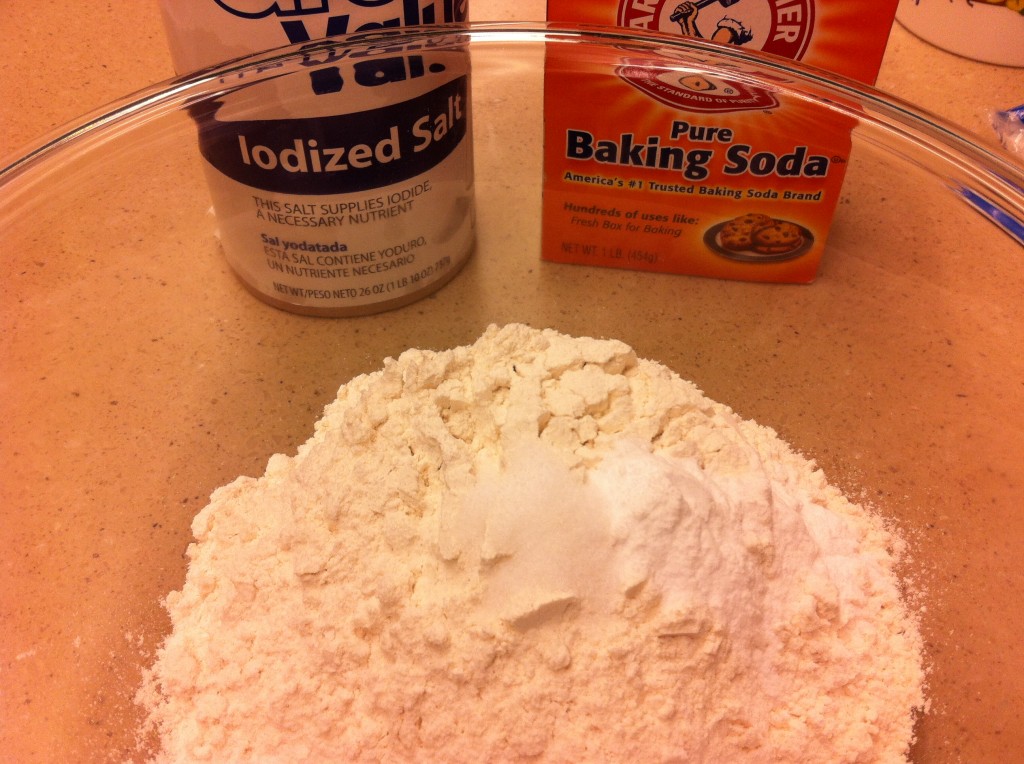 First think you need to do is mix the flour, baking soda and salt together.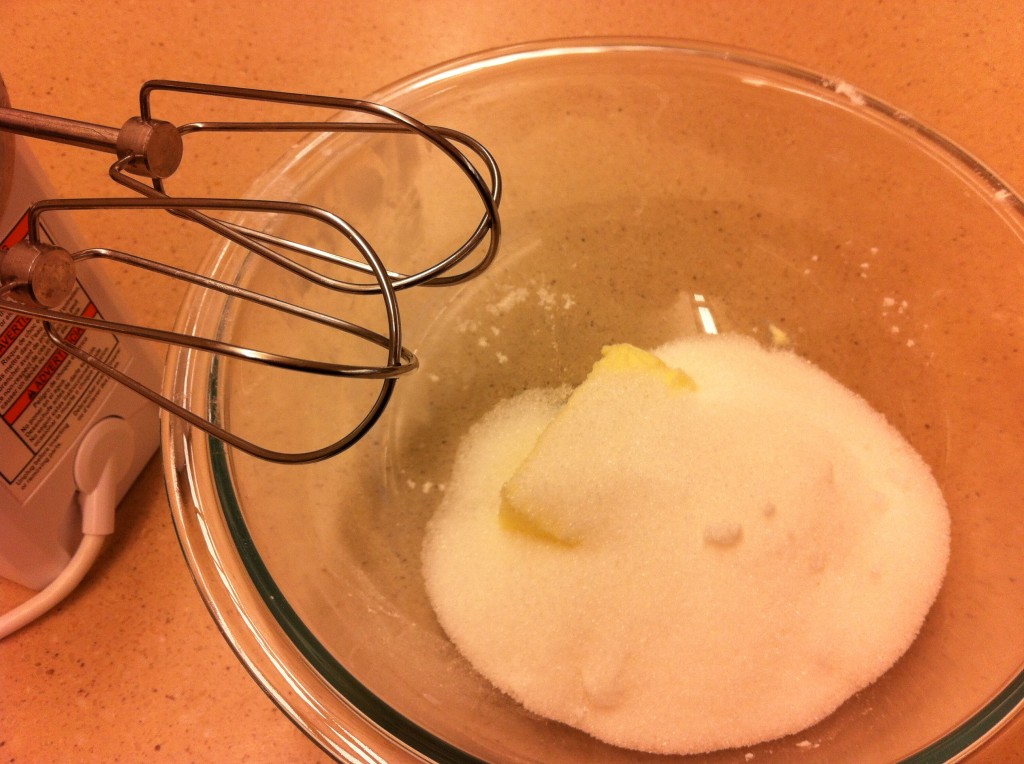 Next, in a separate bowl, you need to cream the butter and sugar together.
In the same bowl you creamed the butter and sugar in, add the eggs and mix together.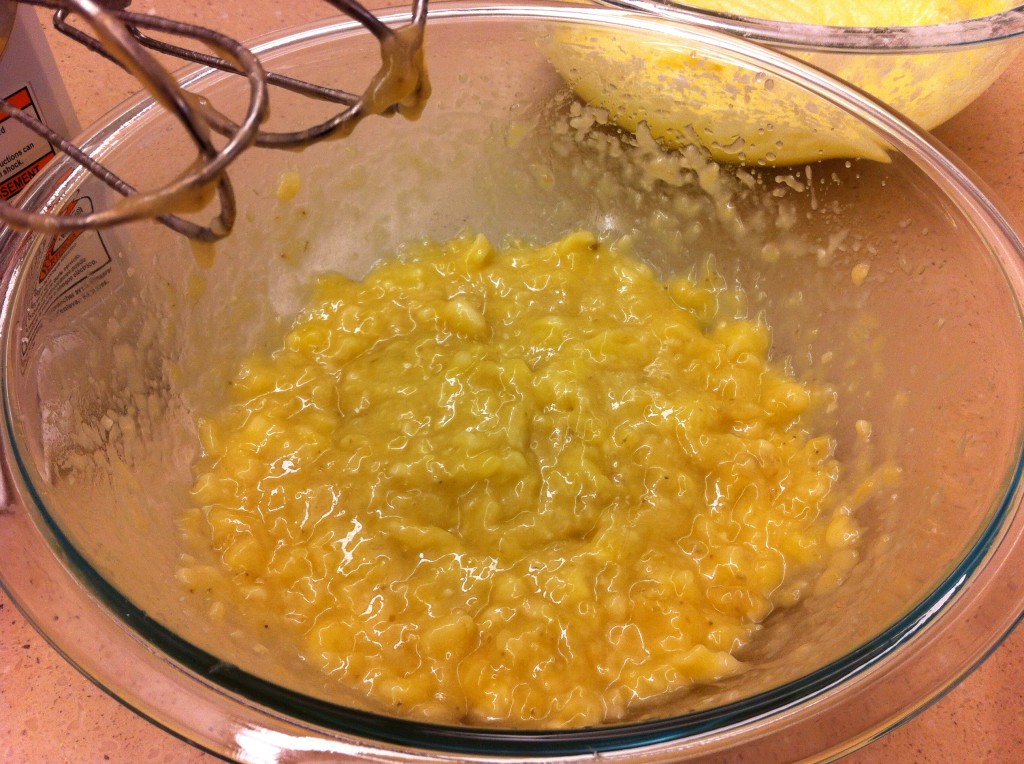 In another bowl, mash or beat up your bananas with a mixer.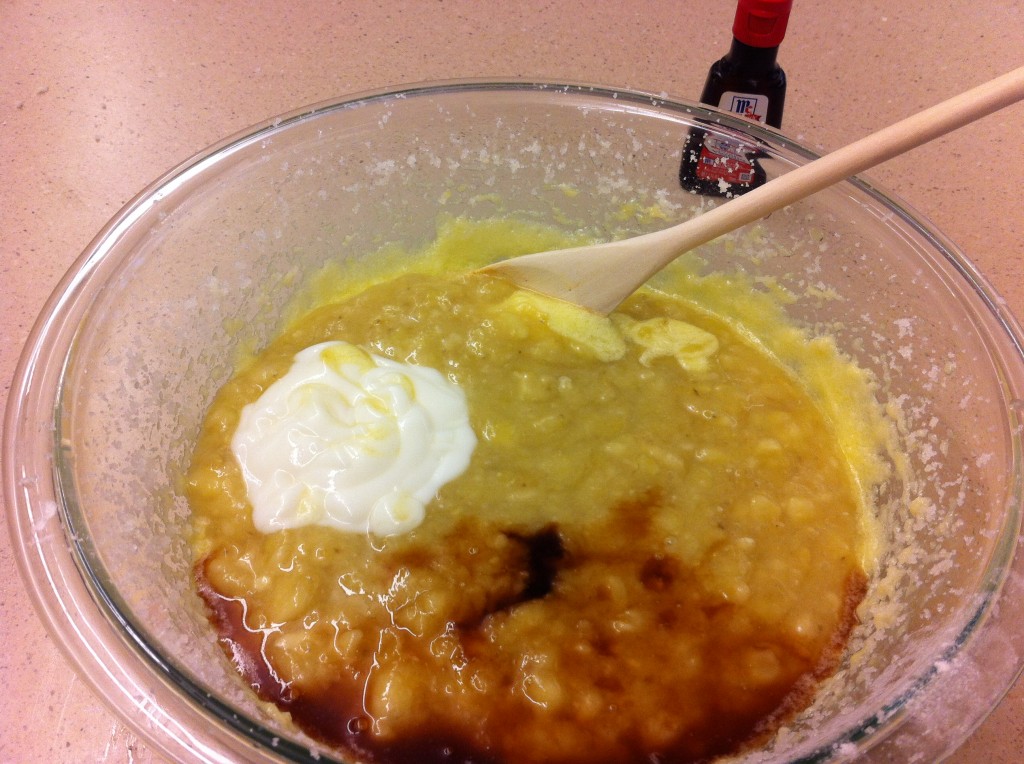 Add the mashed bananas, yogurt and vanilla to the creamed mixture.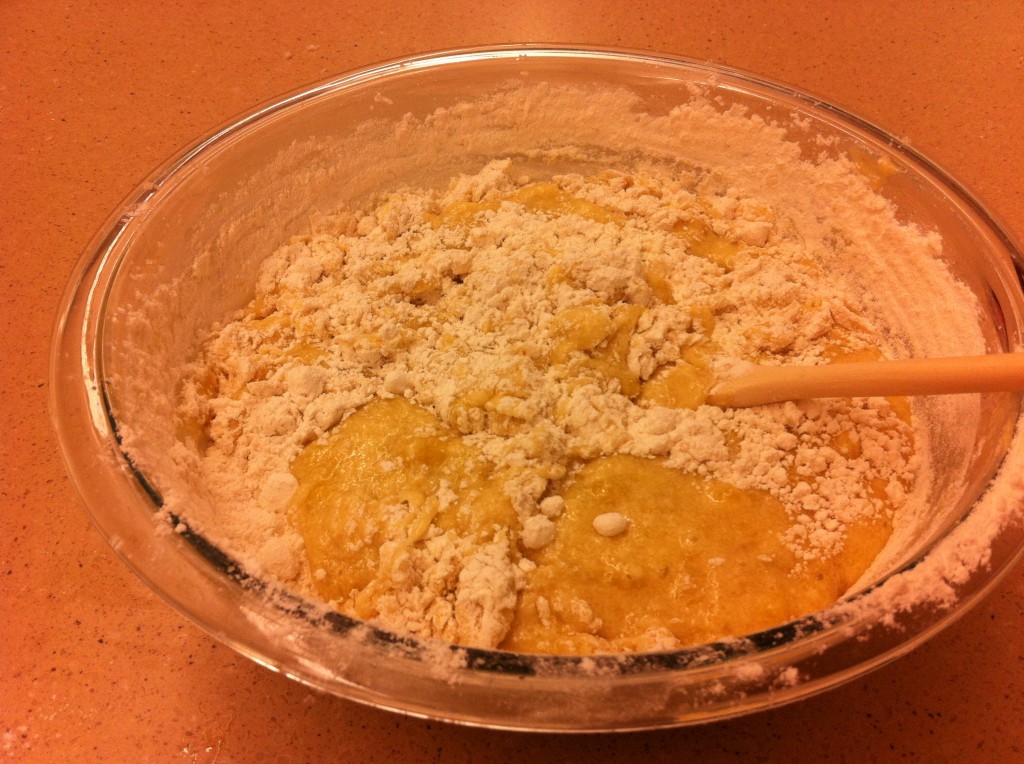 With a mixer, add in the dry flour mixture in with the wet banana mixture.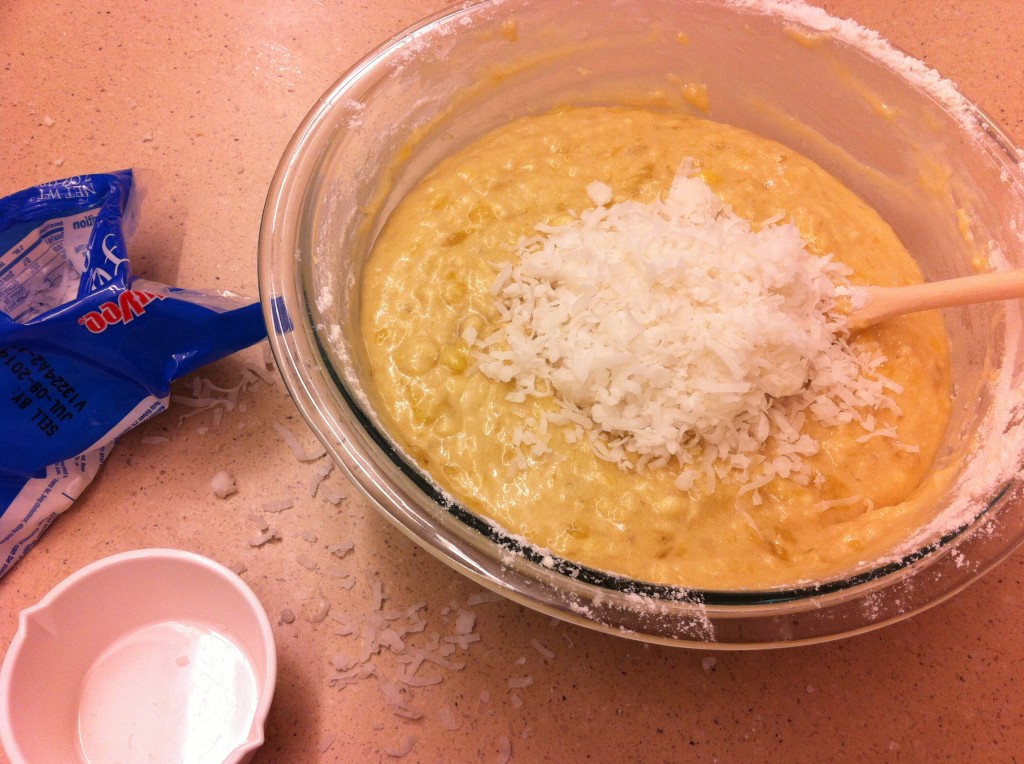 Lastly, stir in the coconut.
Pour batter in to a prepared loaf pan. I get my pan ready by lining the bottom with parchment paper and giving the inside of the pan a little spray of vegetable spray.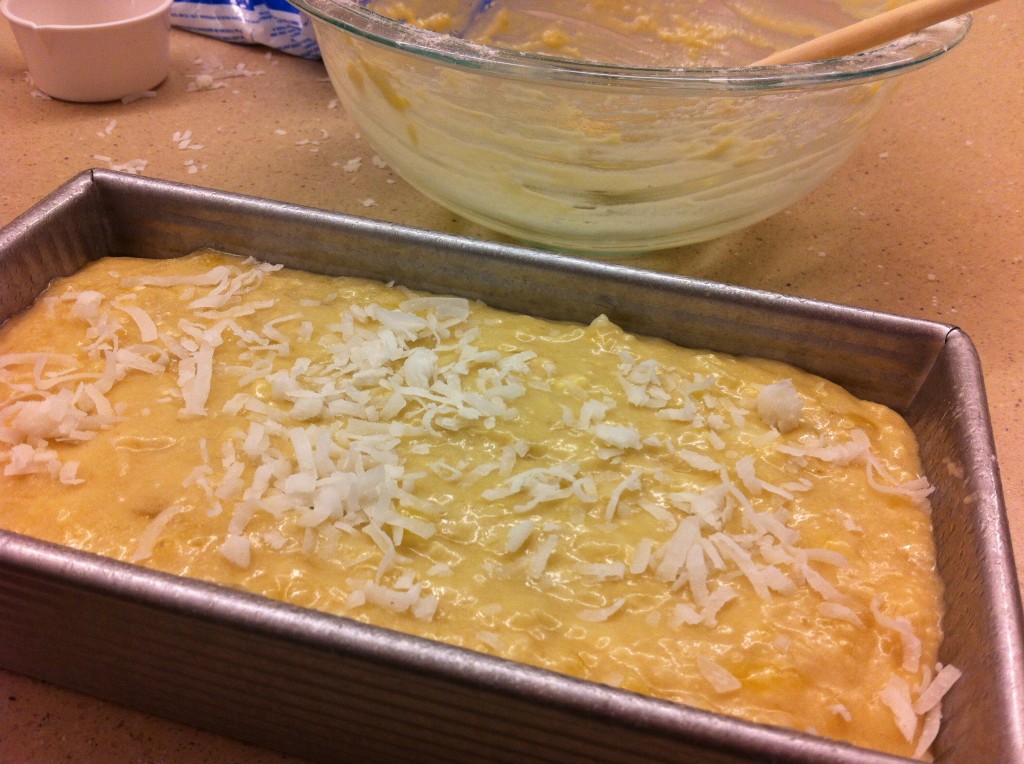 Once the batter is poured into the loaf pan, top the batter with some coconut.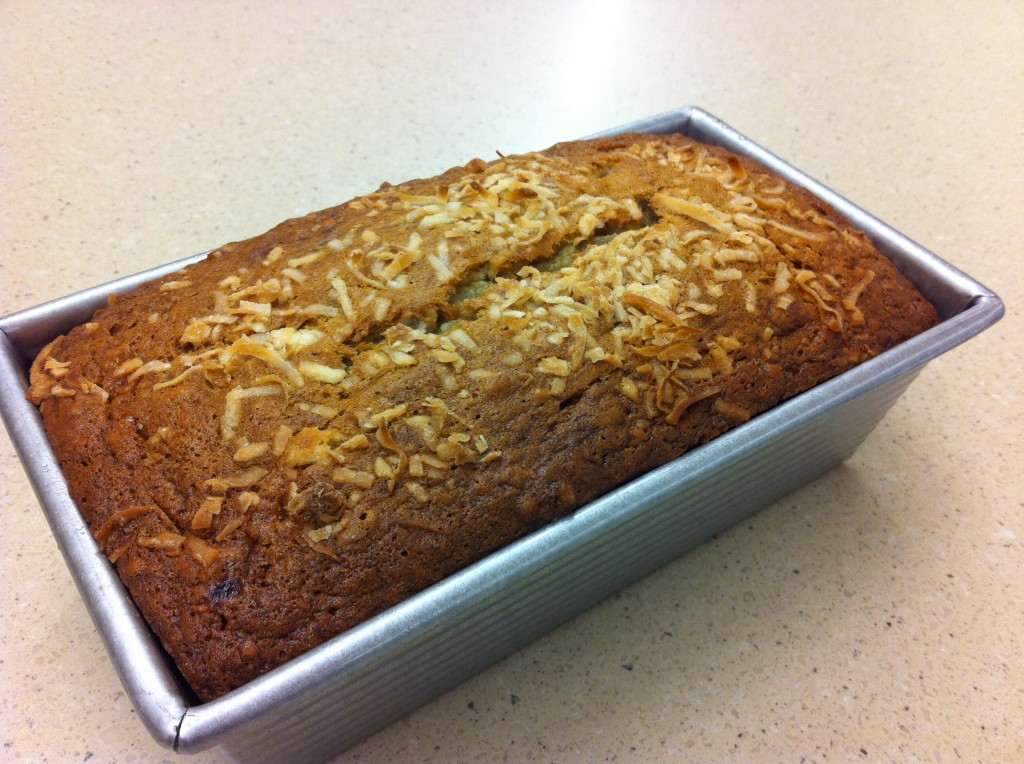 Bake in a preheated 350 degree oven for one hour or until a wooden pick inserted comes out clean.
Cool bread in pan for 10 minutes and remove.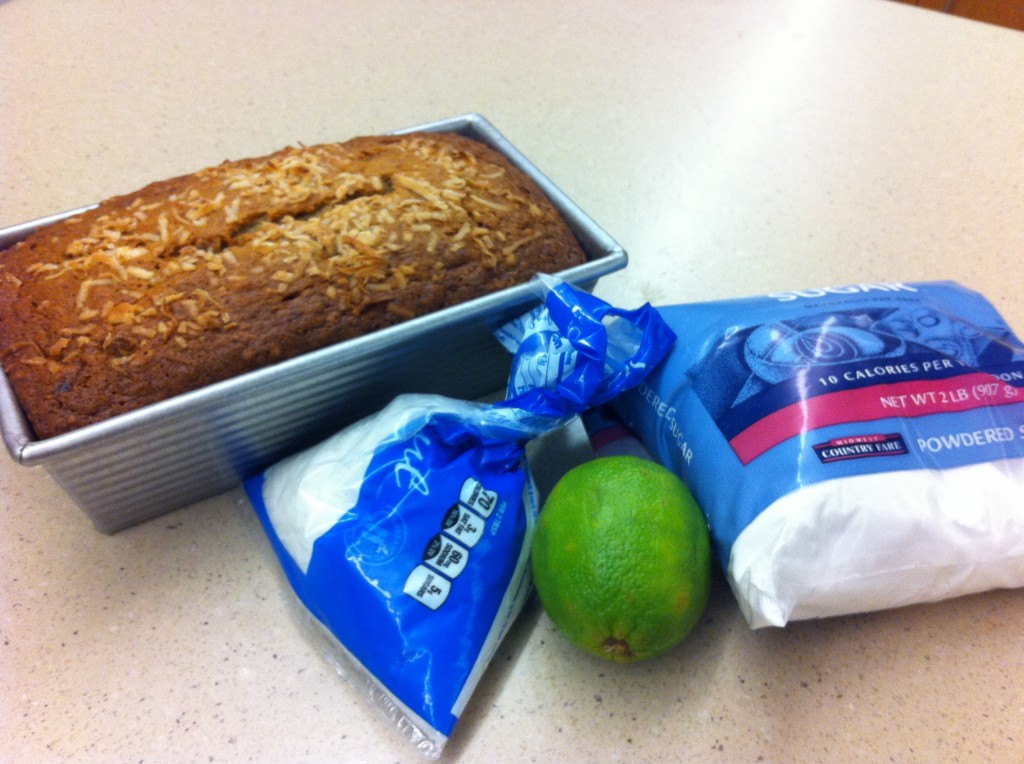 While the bread is cooling you can make the glaze.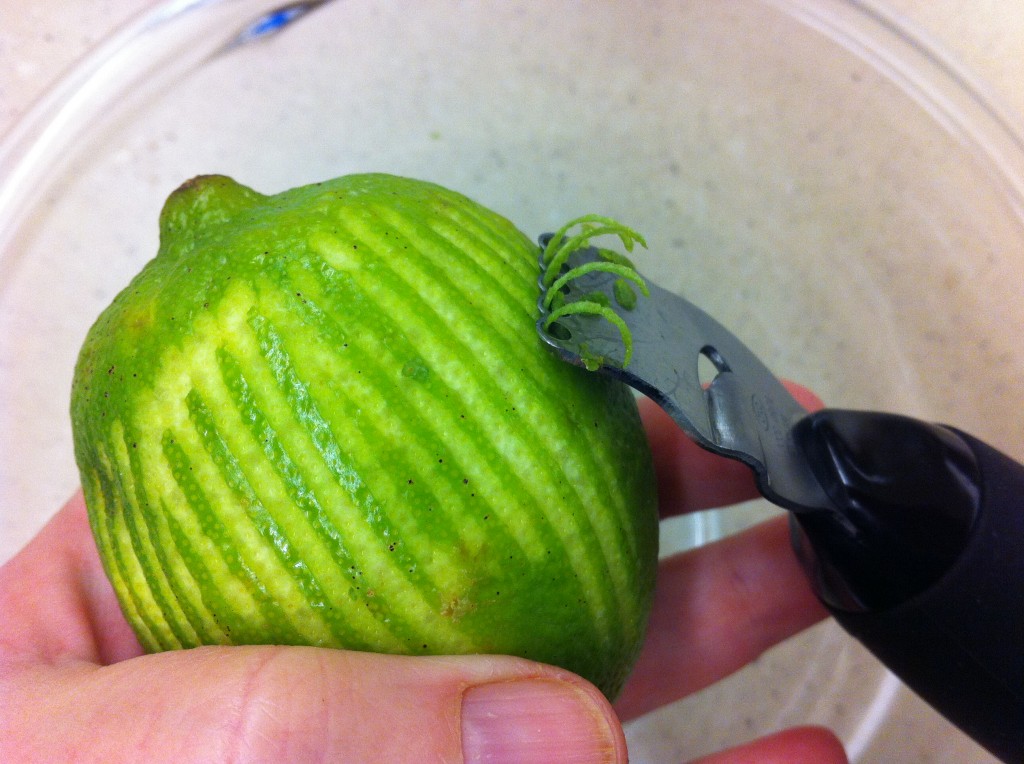 First thing to do is take a little zest from the lime using a zesting tool.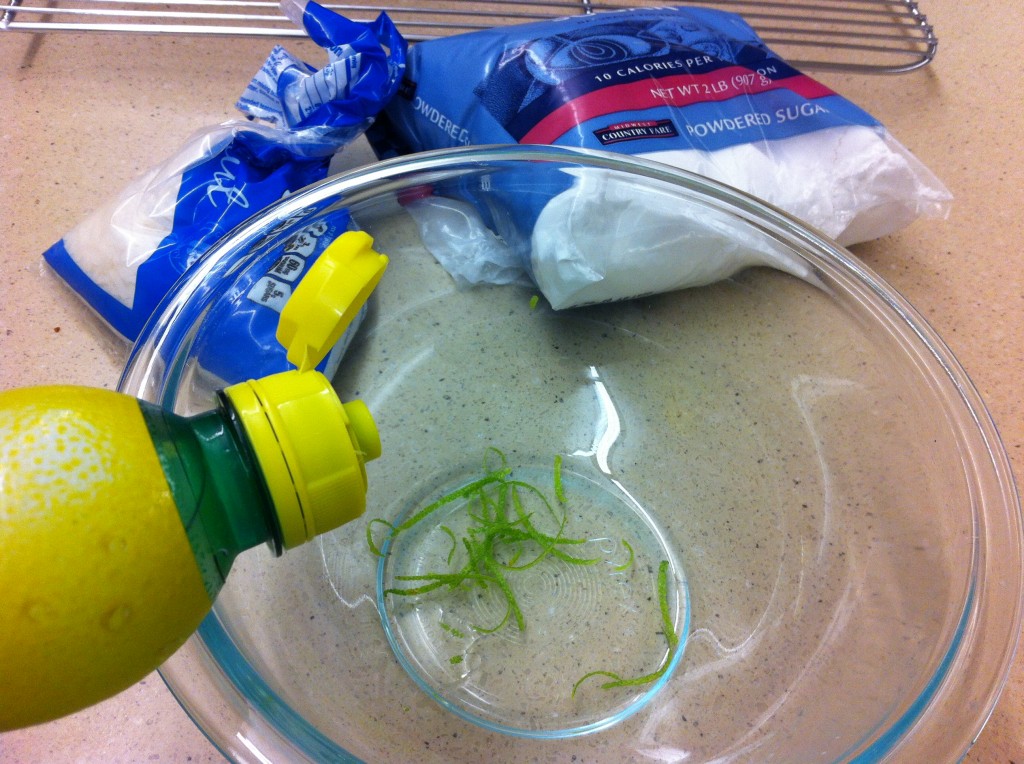 Add  the lime juice (you can substitute lemon) juice to the lime zest.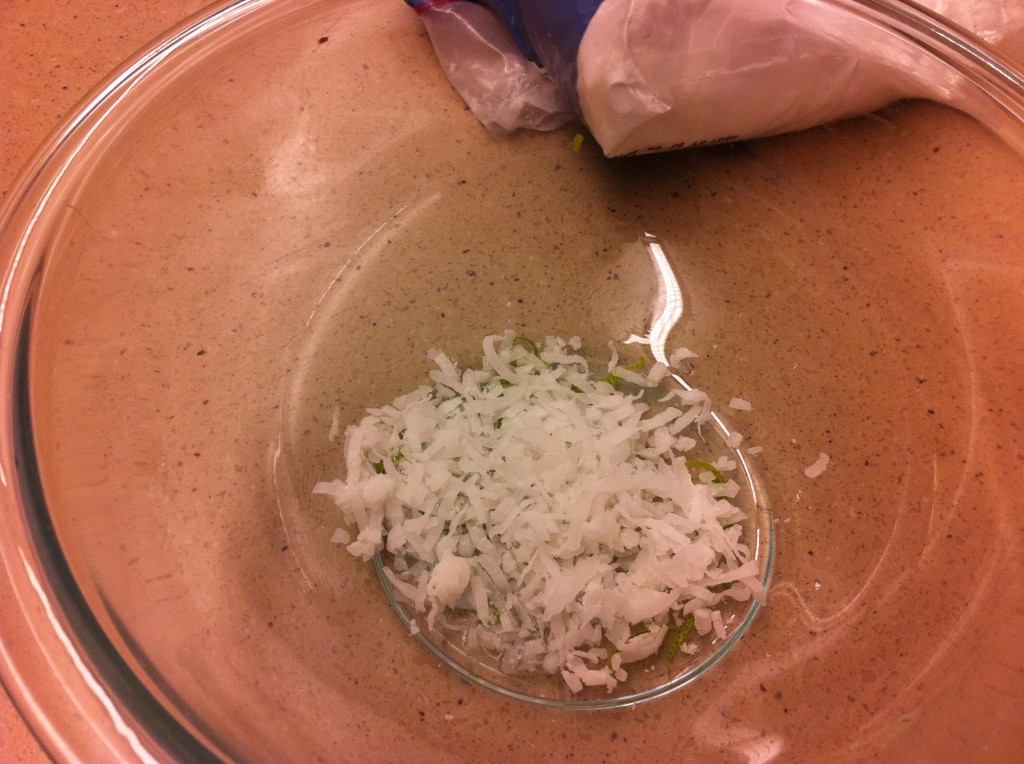 Add in some coconut.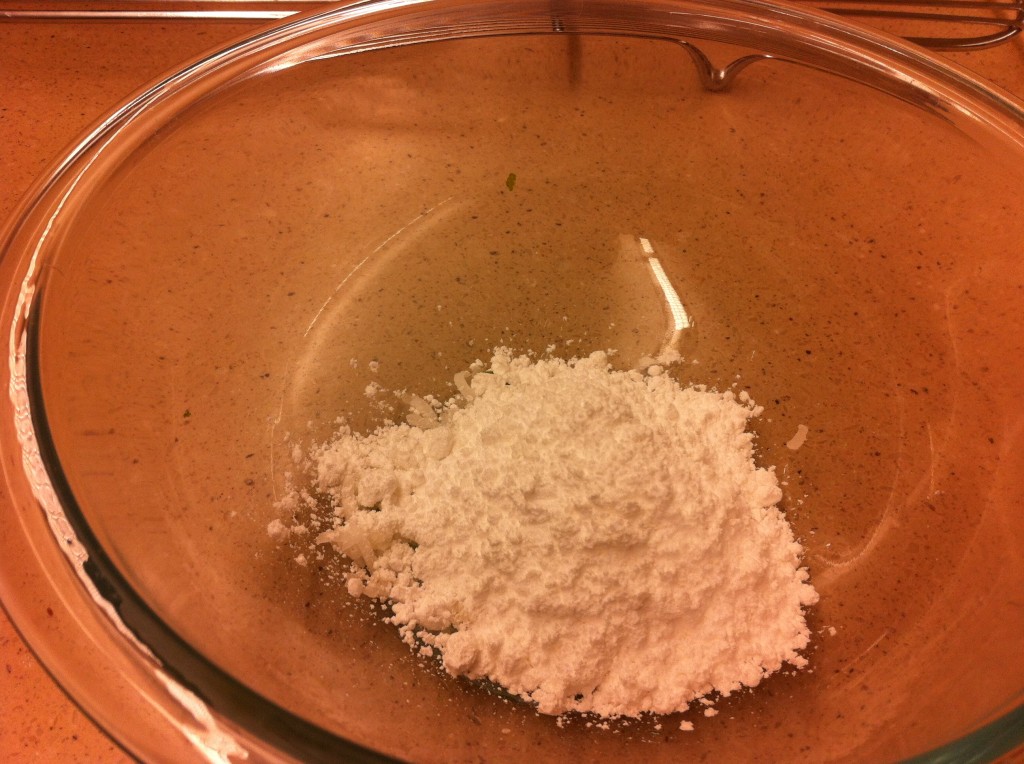 Then add 1/2 cup of powdered sugar.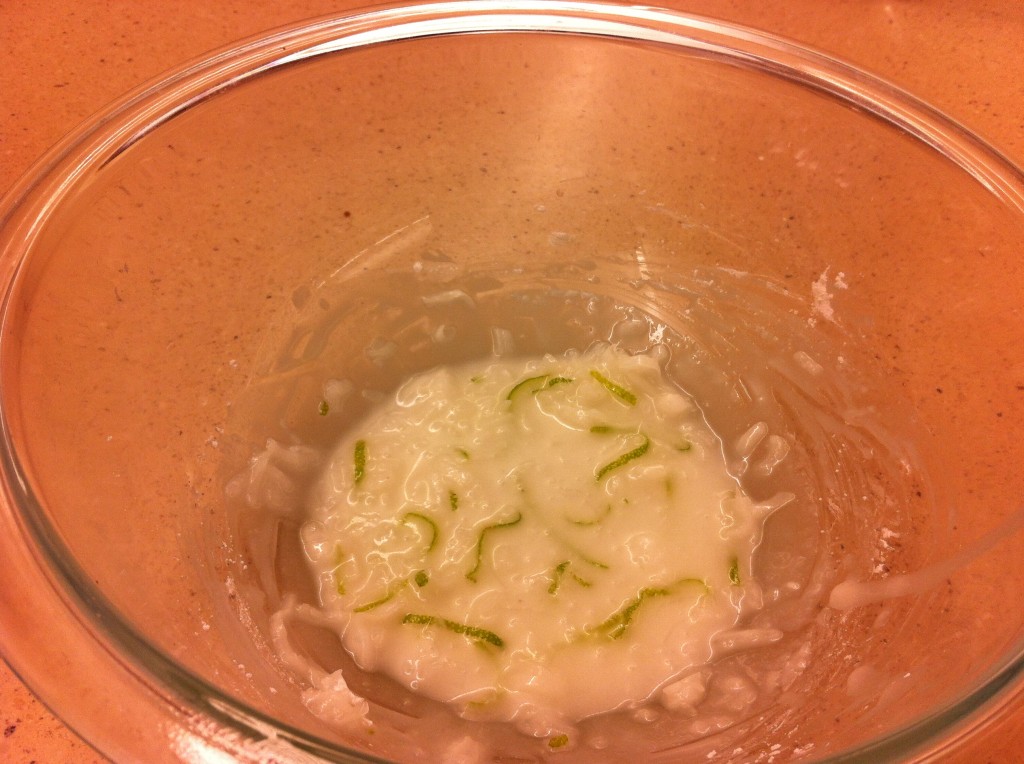 Stir together.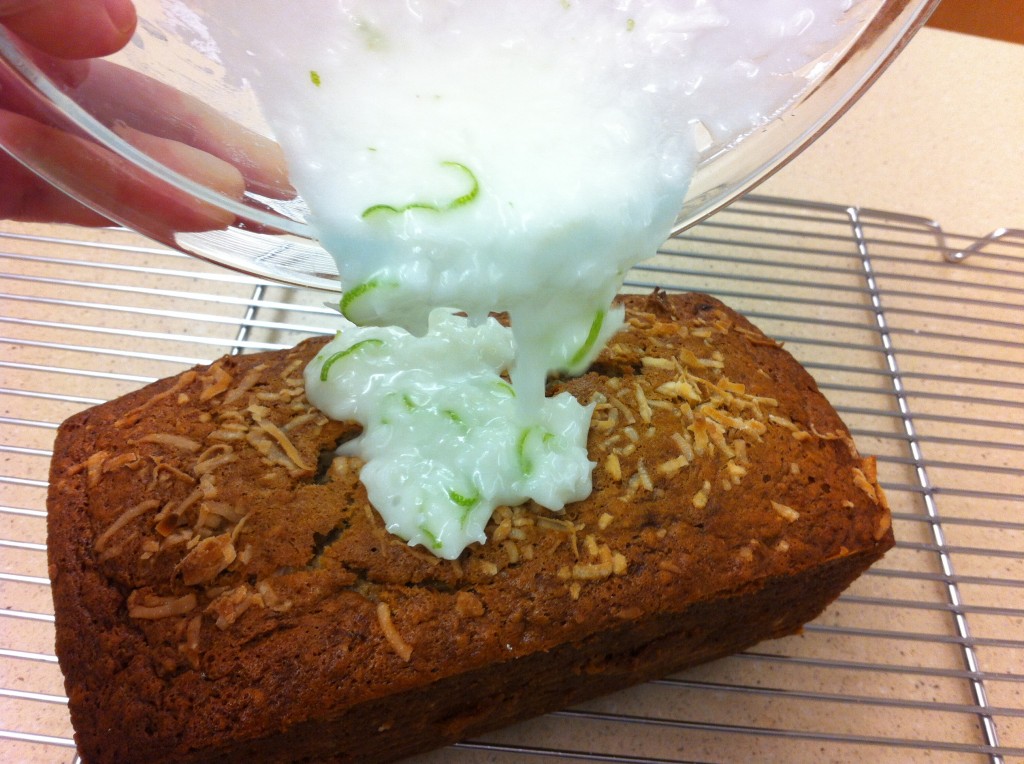 Once the banana bread has cooled off, pour the glaze over the top  of the warm bread.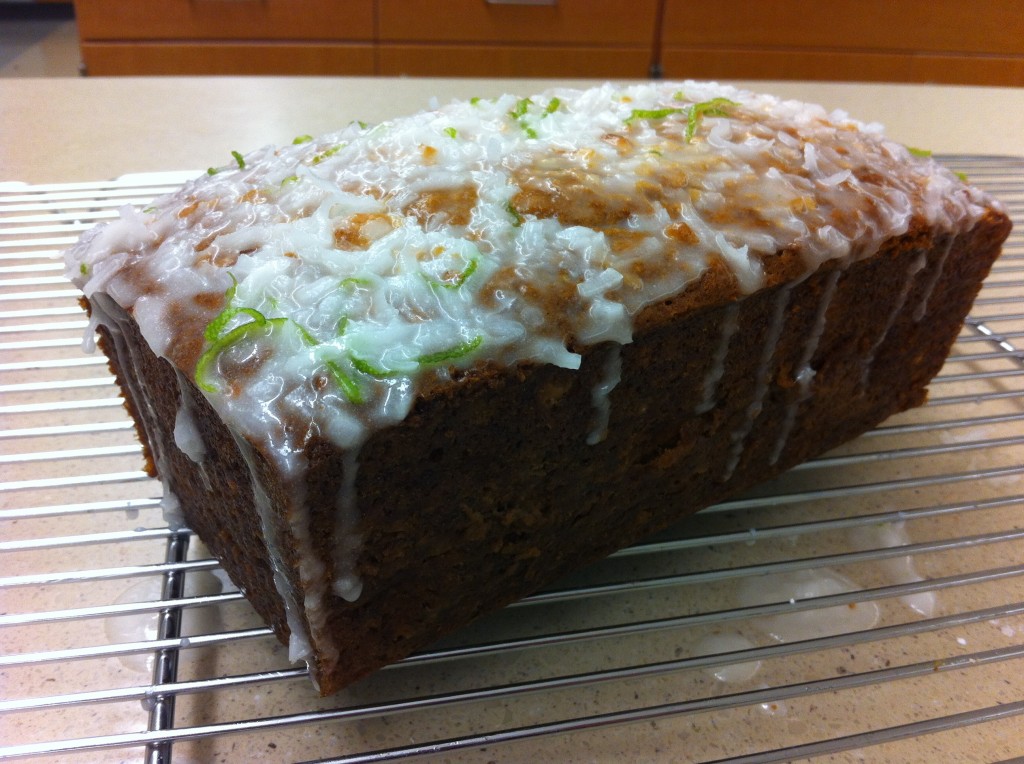 Spread it evenly over the top of the loaf.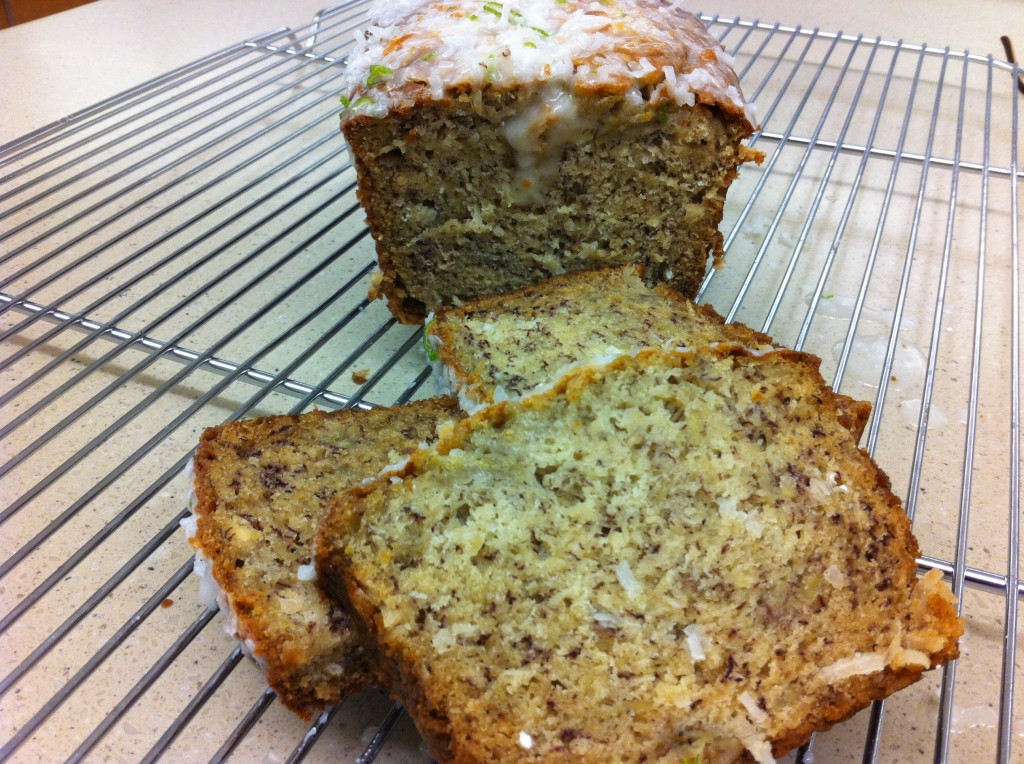 Now all you have to do is slice and eat (gobble) up the bread.
So the motto of today's recipe with the holidays fast approaching, if you feel like you are going bananas, make banana bread!!
Here is the recipe!
Adapted from Cooking Light
Ingredients:
2 cups of all purpose flour
3/4 teaspoon baking soda
1/2 teaspoon salt
1 cup sugar
1/4 cup butter, softened
2 large eggs
1 1/2 cup mashed bananas (about 3 bananas)
1/4 cup plain low fat yogurt ( I used vanilla flavored and it worked out great)
3 tablespoons vanilla
1/2 cup flaked sweetened coconut
Lime Glaze
1 tablespoon flaked sweetened coconut
1/2 cup powdered sugr
1 1/2 tablespoons fresh lime or lemon juice
zest from half of a lime
Directions:
Preheat oven to 350 degrees.
In a small bowl, combine the flour, baking powder and the salt. In a large bowl, with a mixer, cream together the softened butter and the sugar. Add the eggs one at a time. Add the mashed bananas, yogurt, and the vanilla. With the mixer set at low beat in the flour mixture until moist. Stir in the coconut. Spoon batter in a prepared 9 by 5 loaf pan. Sprinkle the top of the batter with coconut. Bake for one hour or until a wooden pick comes out clean. Let the bread cool for 10 minutes then take out of pan and cool slightly. Prepare the glaze but zesting a half of a lime, and mixing with the lime juice, coconut and powdered sugar. Pour the glaze over warm bread spreading evenly.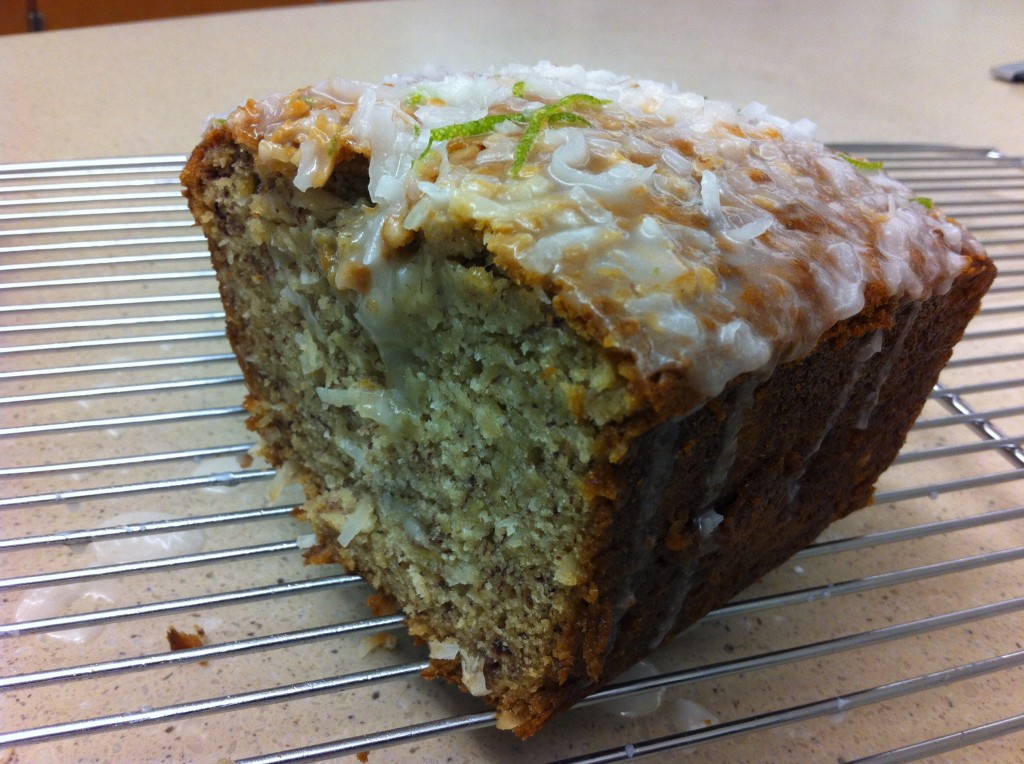 Next time you have some extra bananas, give this recipe a try. Before you know it, your loaf will be half gone just like mine!
Tonight I am going to eat banana bread…tomorrow I will worry about Thanksgiving!!!
Enjoy!
Becky