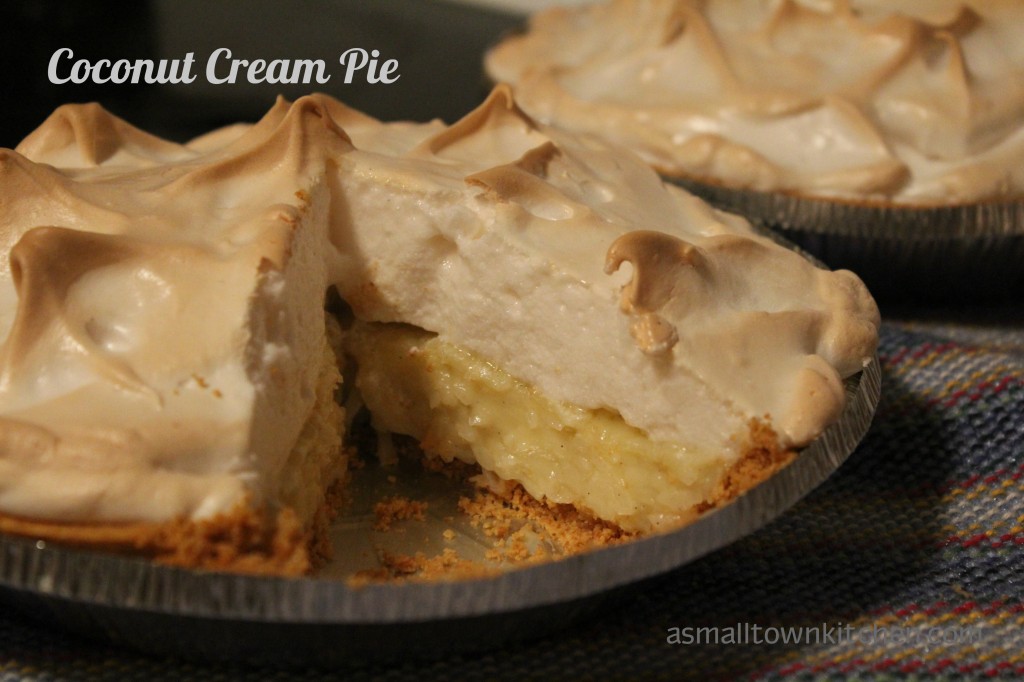 What is your favorite pie?
Pumpkin, Pecan, Apple, Peach……..?
If you asked me that question I think it would have to be Coconut Cream Pie.
I am just NUTS over CocoNUT Cream Pie.
While I was attending college, there was this truck stop down by the interstate that made the most fabulous pies. My college friends and I would get a car load of girls together and drive, whose ever car had gas in it, to the truck stop just to get a slice of pie. Their pies were homemade by some pie angel in the kitchen who knew just how to make a meringue stand up, sweet and perfect on top of all those glorious pies. The selection of pies would tempt you to try every one. I think during the four years I was at college I finally managed to try each one, at least once, or twice…or three or more times. : )
Over the years, I have made several different recipes of a Coconut Cream Pie. I am always looking for "THE ONE" recipe that taste like the pies me and my college friends, sampled, drooled and laughed over. I am not sure how we ate that much pie and still fit in our jeans. But, we did! Those were good times!
In a cookbook, I just happen to buy at a flea market, (one of my favorite places to buy cookbooks) I found a recipe for Coconut Cream Pie. It was pretty basic, had all the ingredients that you would have in your kitchen and the recipe was mentioned as being delicious in the forward of the cookbook. The cookbook was a fundraiser that moms at a church submitted as their favorite recipe. Who can pass up a recipe that said it was a delicious pie….and a coconut one at that.
NOT ME!
So………….I have made it 4 or 5 times now in the last couple of weeks.
Don't fall in a faint….I did not eat that many pies. I made them for my family, friends and for super bowl.
My dad, who knows his pie, (he should as he is 96 and has eaten millions of pies, well close to a million hehe) said it was the best Coconut Cream Pie he has eaten.
Well, let's just say , I am no longer looking for a Coconut Cream Pie recipe.
I have found "THE ONE" that taste like  the pies that I remember eating and loving so much!
I hope you love it as much!
Here is what you need.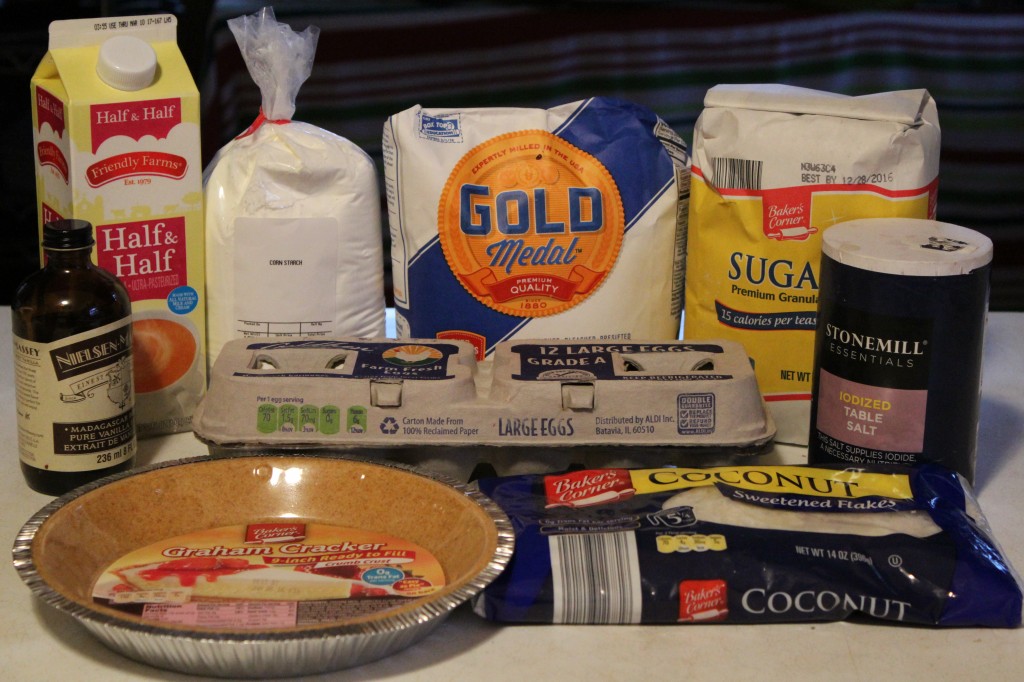 You will need half and half or whole milk, corn starch, flour, sugar, salt, vanilla, (I used real vanilla paste) eggs, graham cracker crust or a regular pie crust pre-baked and of course coconut.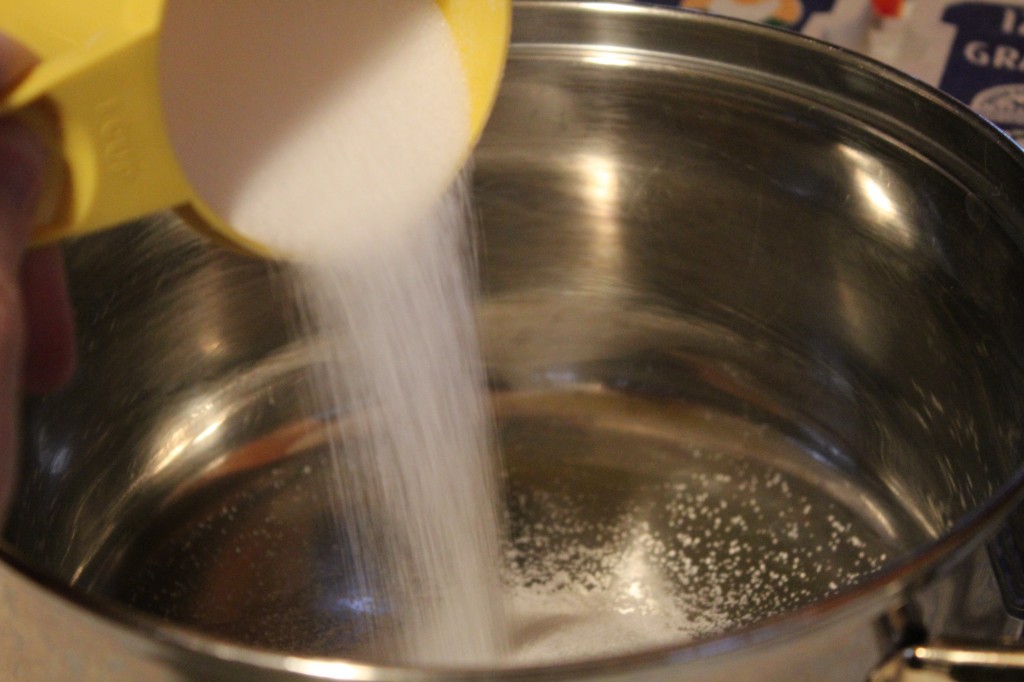 In a medium sauce pan add in the sugar.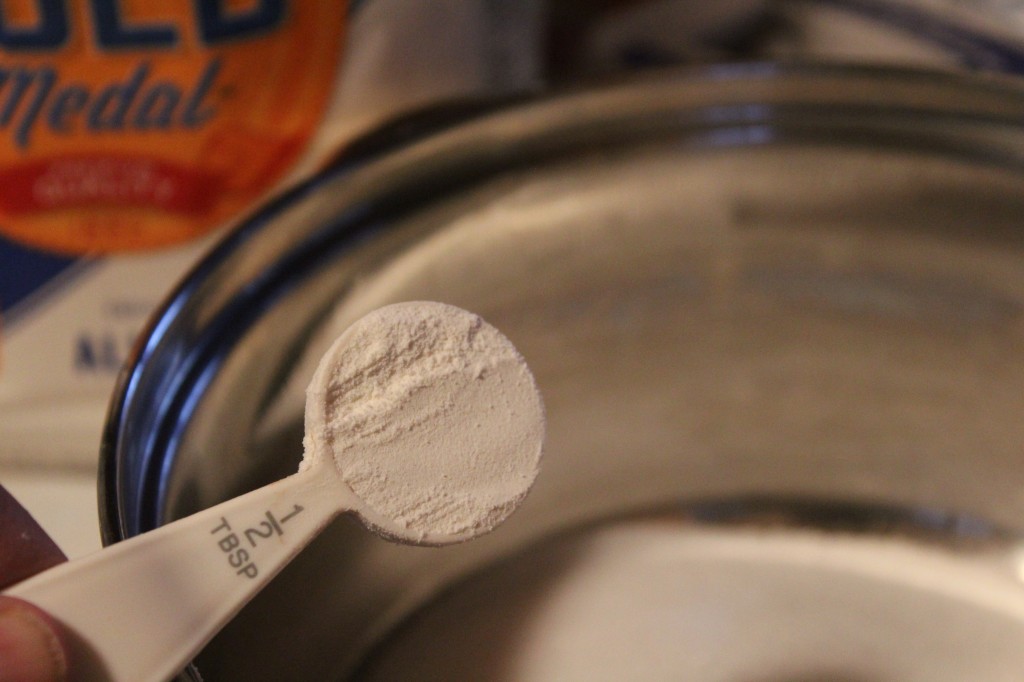 Now, add in the flour.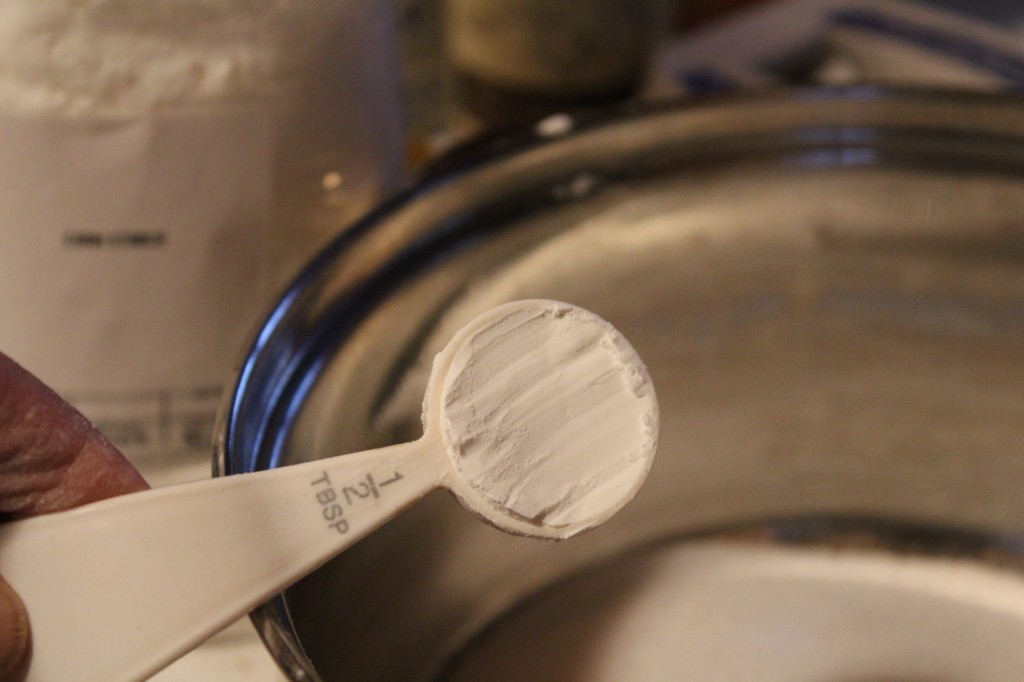 Next the corn starch.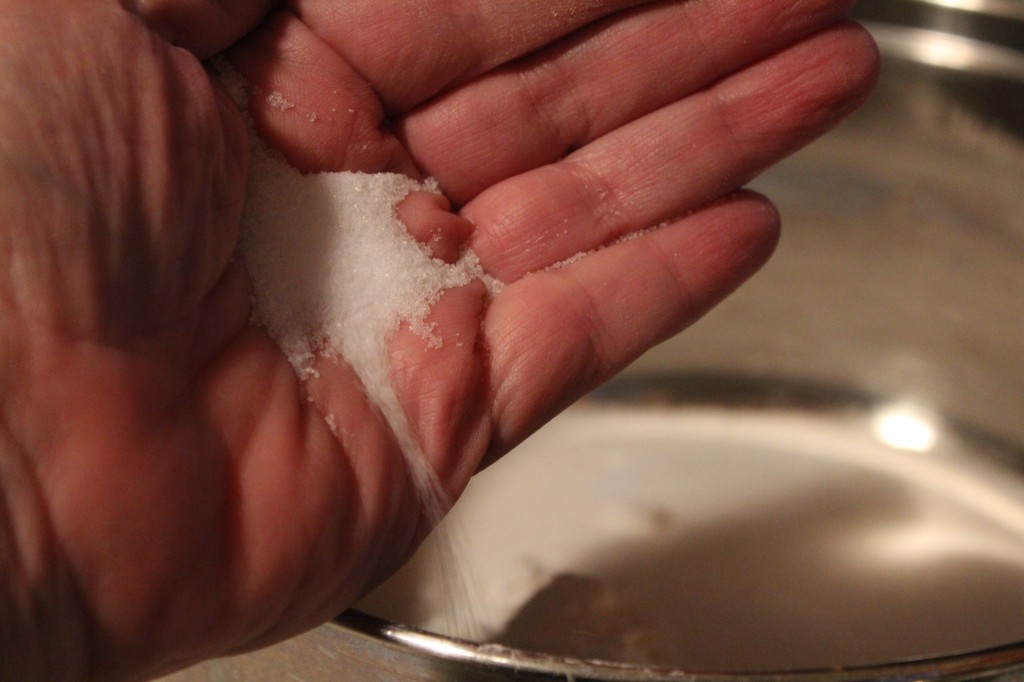 Now, the salt.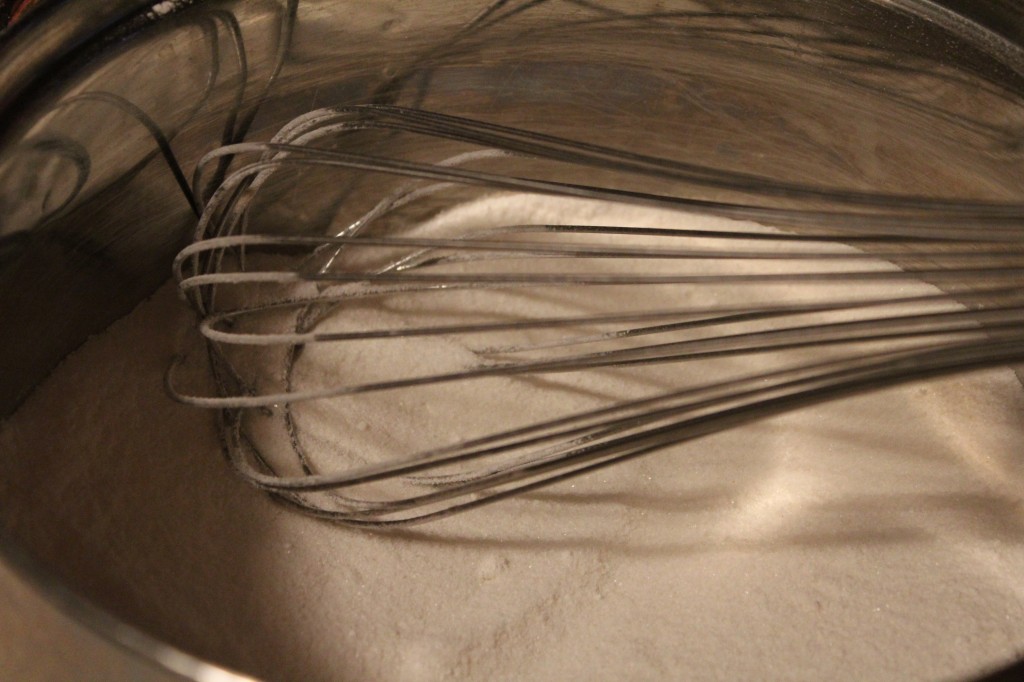 Whisk the dry ingredients together.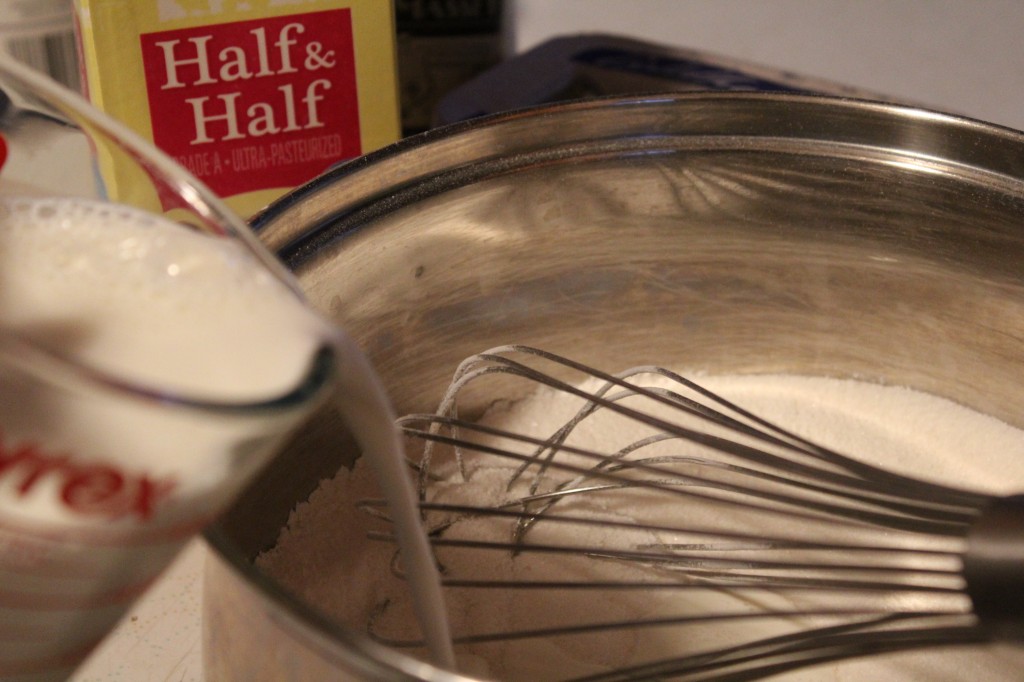 Now pour in the half and half.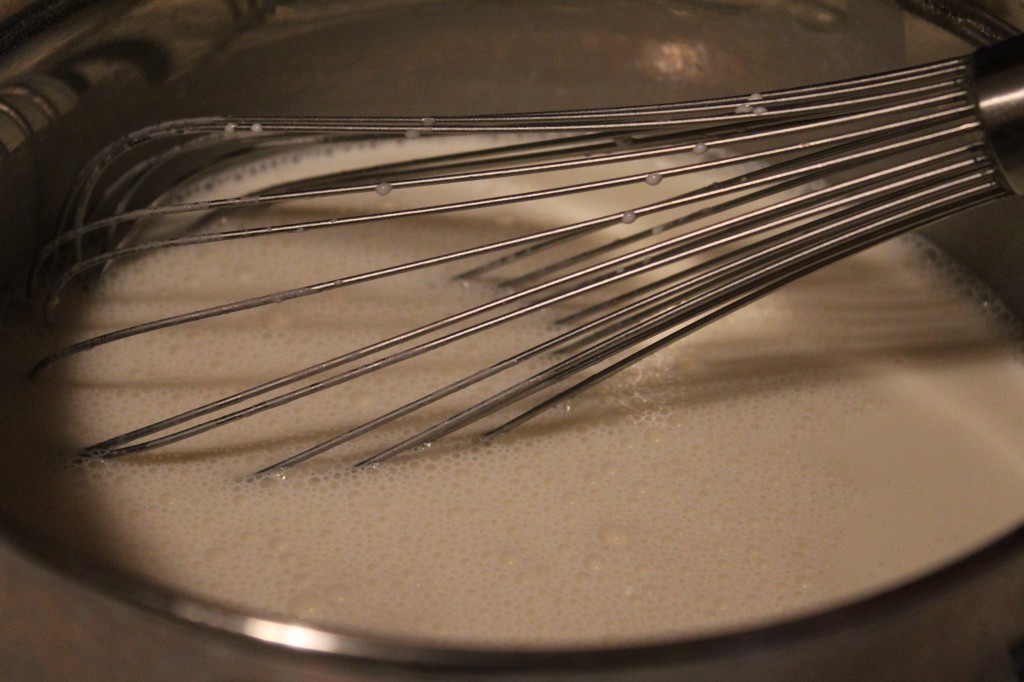 Whisk until smooth. Now turn on the heat to medium and continue stirring until the filling gets thick.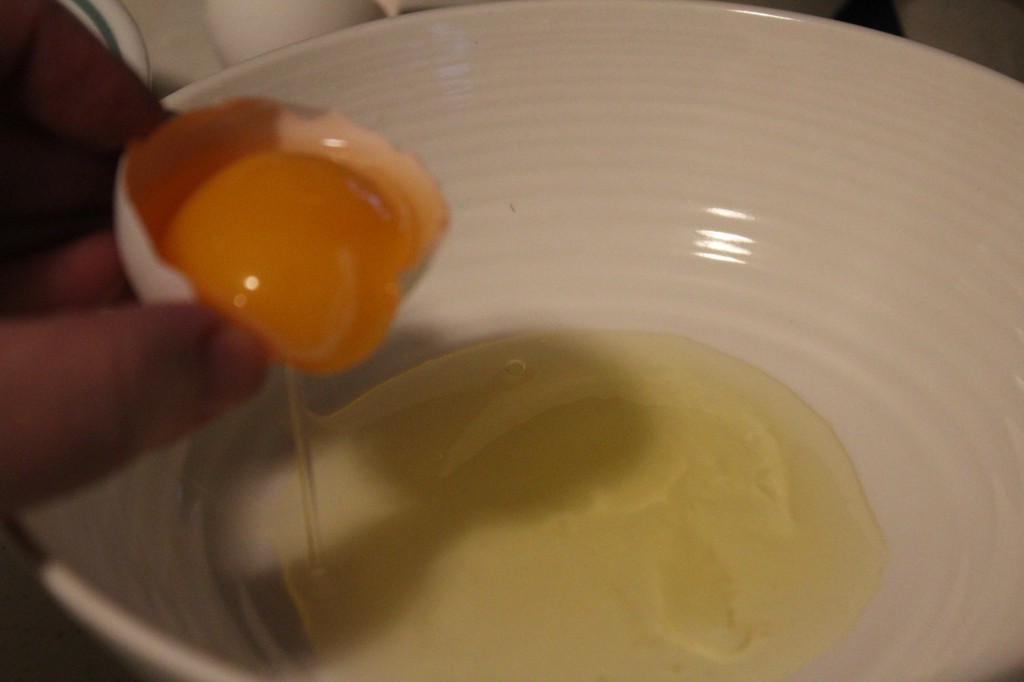 Separate your eggs. Save  your egg whites for your meringue.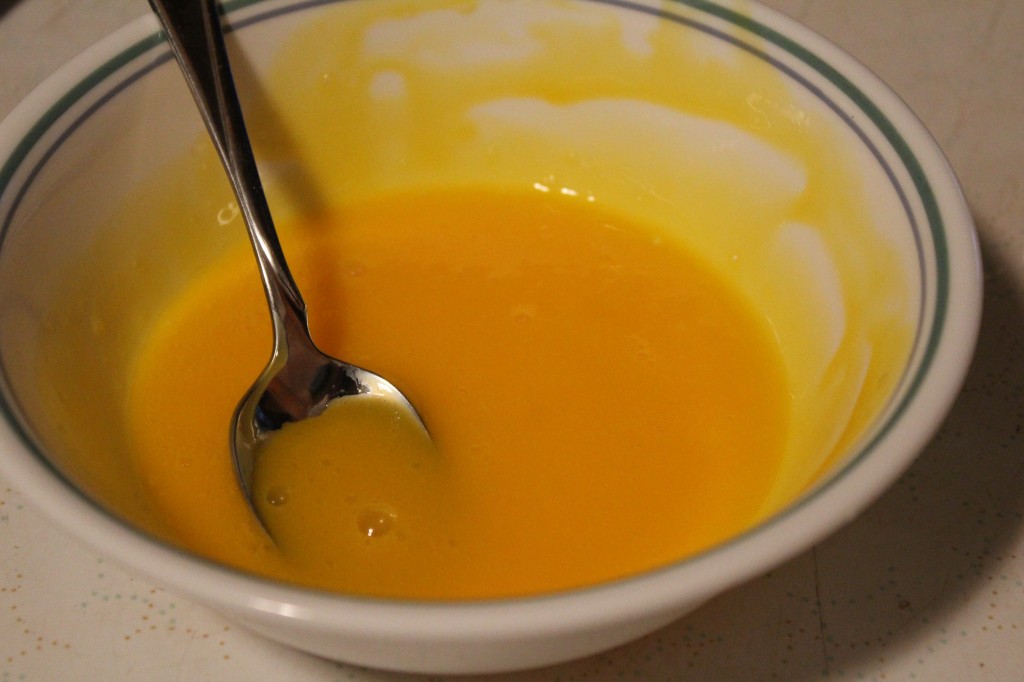 In a bowl put the egg yolks. Mix with a smooth to make smooth.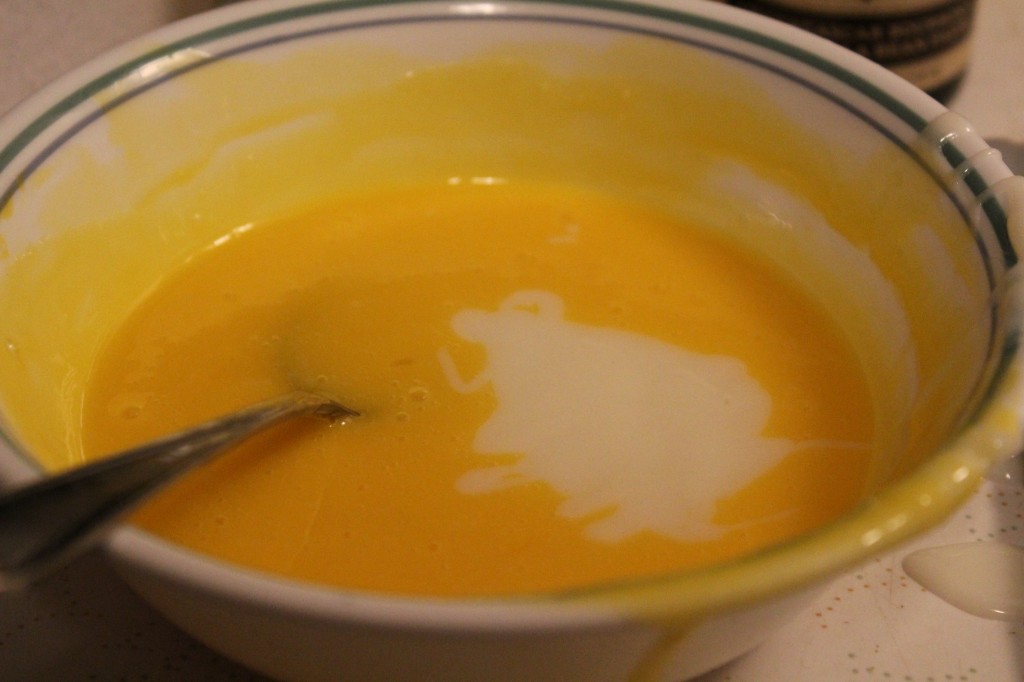 When the custard gets thick, add a couple of tablespoons of the custard to the eggs yolks and mix in. This is tempering the eggs which brings the temperature up so when you add the eggs they do not cook immediately into scrambled eggs in your custard.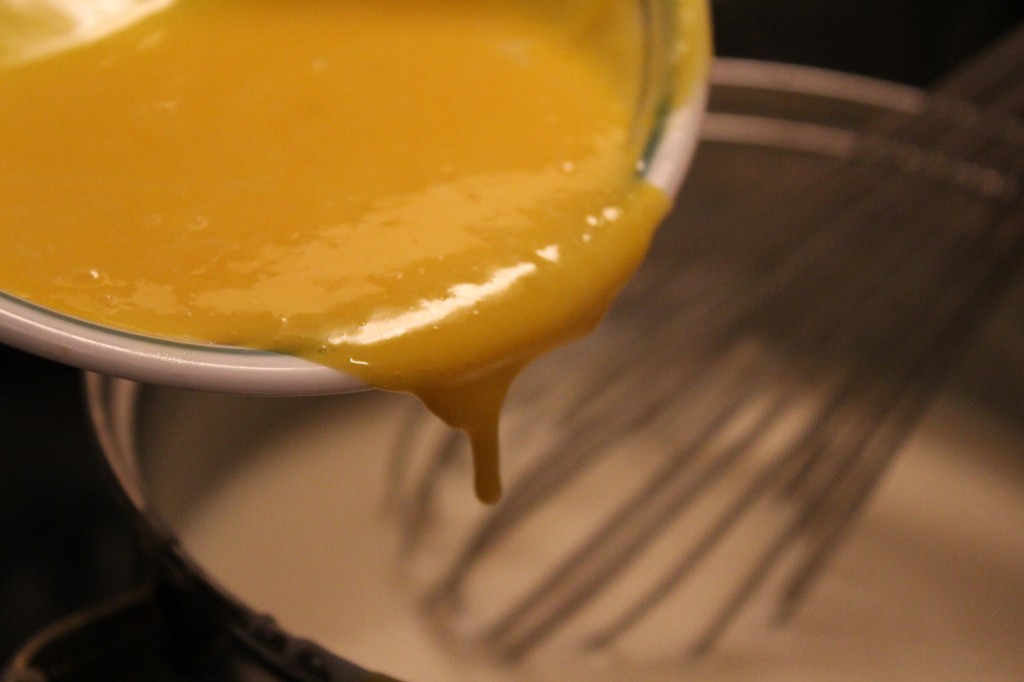 After tempering your egg yolks, add them to the custard. Whisk the egg yolks in as you add them.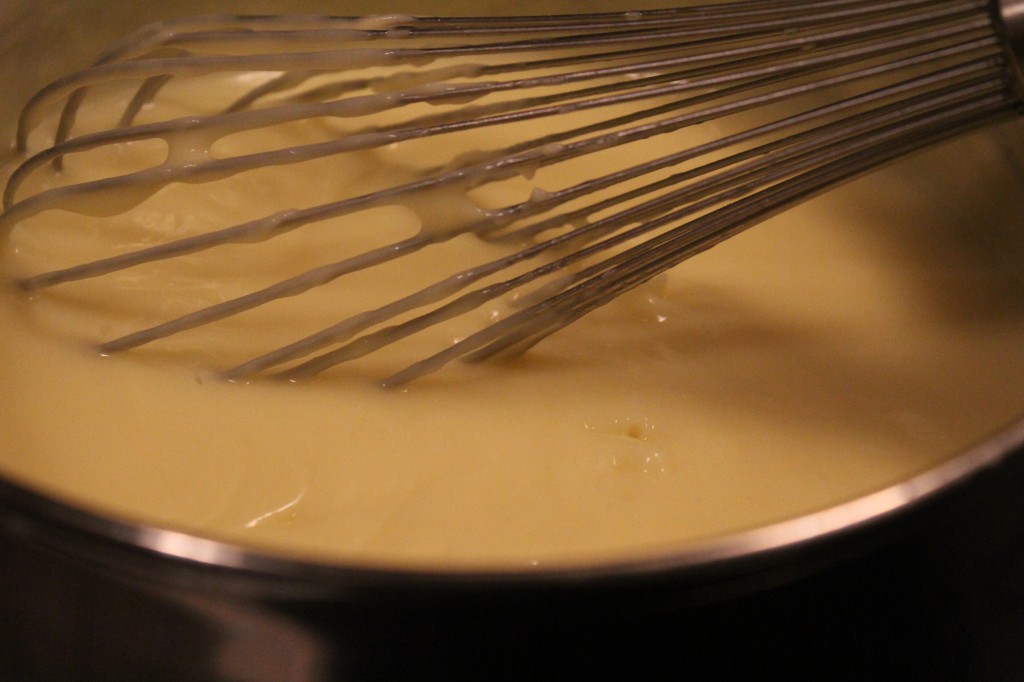 Continue cooking for 4 to 5 minutes or until the custard becomes very thick and bubbles. Be sure and still the whole time.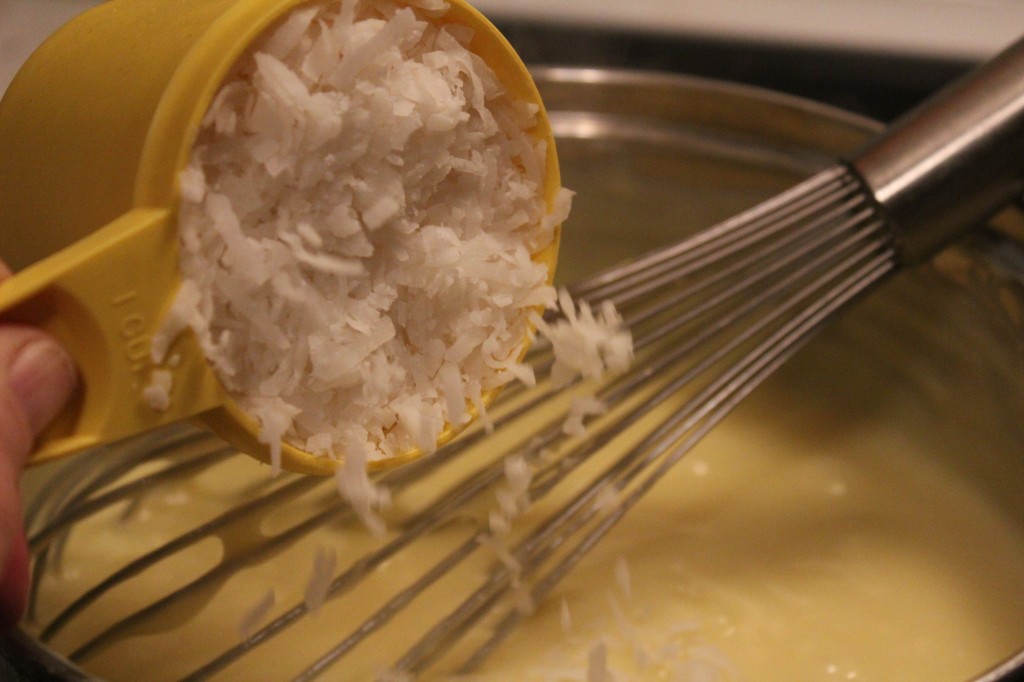 Take the custard off the heat and add in the coconut.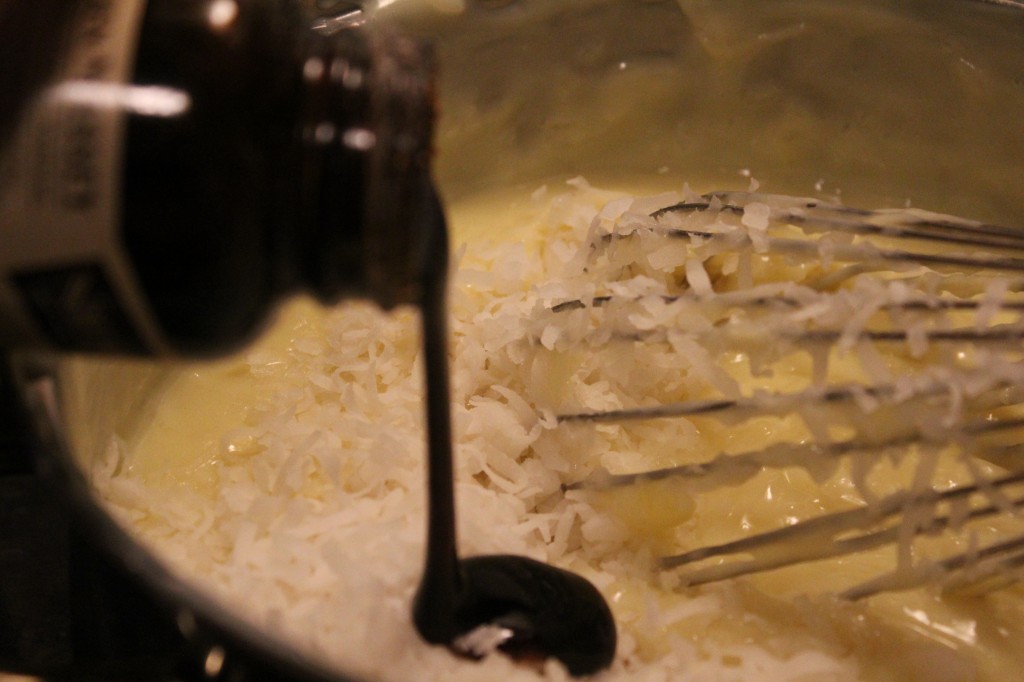 Now add in the vanilla. I used real vanilla paste, because I love the flavor and the specks of vanilla bean in the custard.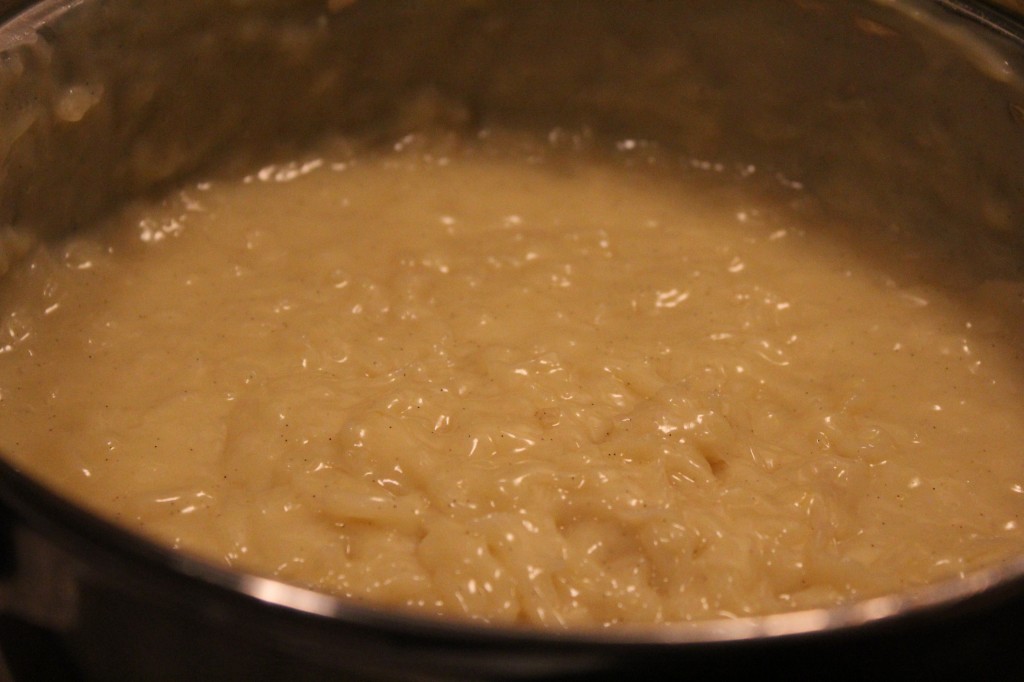 Pour the filling into a 9 inch graham cracker crust or a pre-baked regular crust.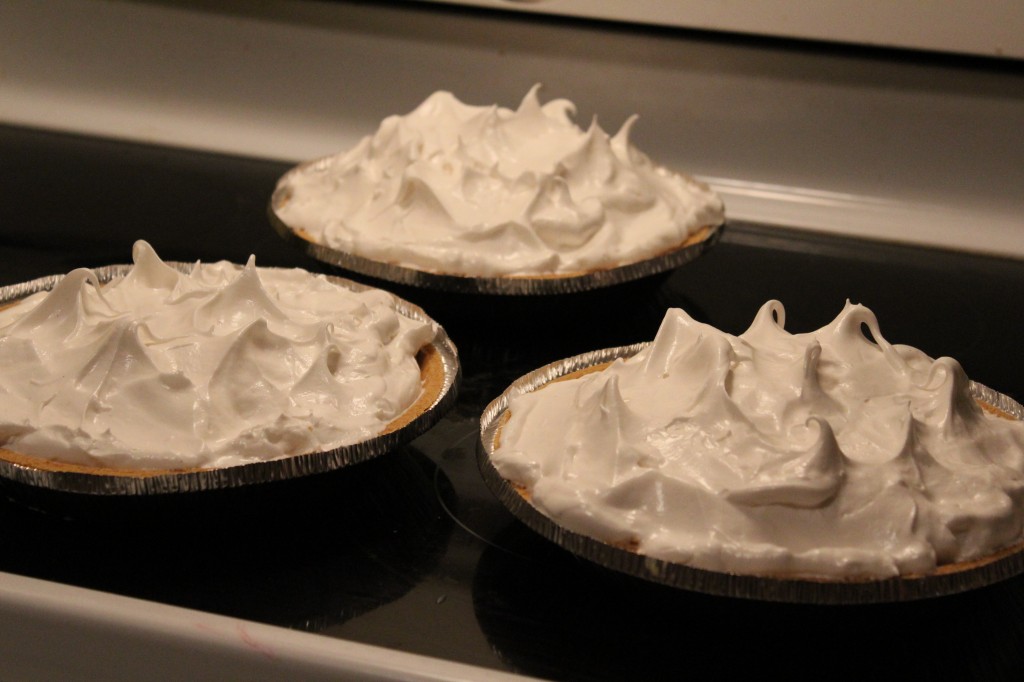 Using the left over egg whites, make a meringue. I will post the one I made that did not weep later this week.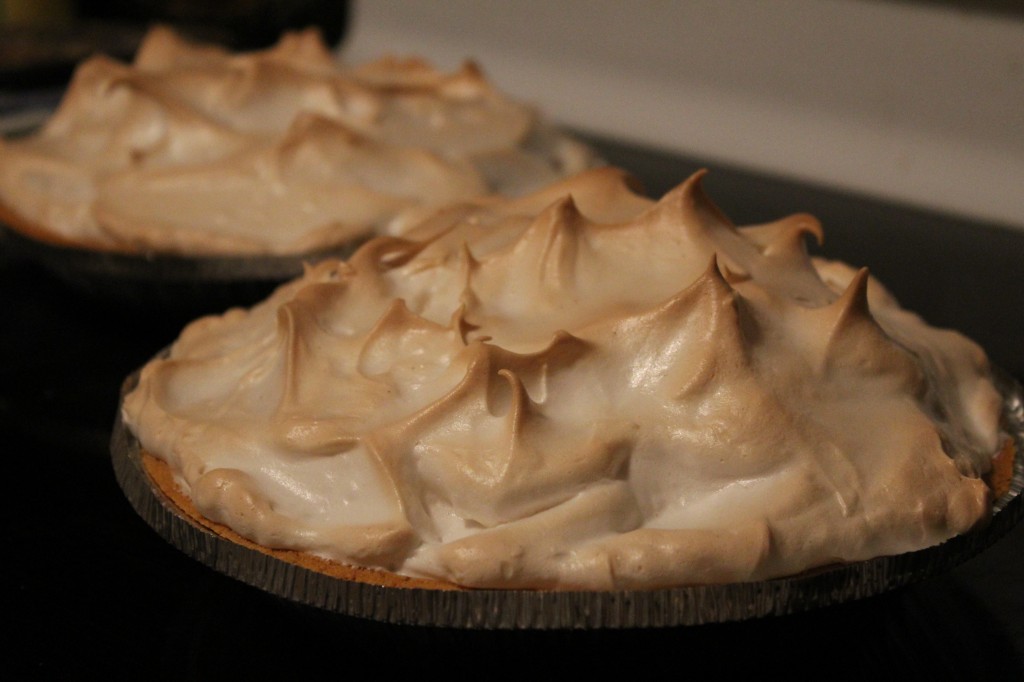 Bake the pie in a 325 degree oven for 15 to 20 minutes or until the meringue gets all toasty and pretty.
Now, all you have to do is wait for the pie to cool before you can cut you a big slice.
If you like pie, as much as I do, I hope  you give this pie a try!
Becky
Coconut Cream Pie
Adapted from Old Church Cookbook
Ingredients:
1 cup sugar
3 tablespoons flour
1/4 teaspoon salt
3 tablespoons cornstarch
2 cups half and half or whole milk
2 egg yolks
1 teaspoon vanilla
1 1/3 cup shredded coconut
Graham Cracker Crust or a Baked Pie Crust
Meringue or Cool Whip for the top of the pie.
Directions:
In a medium sauce pan, whisk together the sugar, flour, salt and cornstarch. Add in the half and half and whisk until smooth. Cook over medium heat, stirring continuously until the custard is very thick. In a separate bowl beat the egg yolks. Add a  couple of tablespoons of the cook custard to the egg yolk  and stir. This will temper the egg yolks and bring the temperature up before you add the yolks to the hot custard. Quickly add the tempered yolks to the custard and whisk in. Continue to cook the custard until bubbles and the custard is very thick. Remove from heat and add in the vanilla and coconut. Stir in. Pour the custard into a graham cracker crust or a cooled pie crust and top with a meringue or cool whip.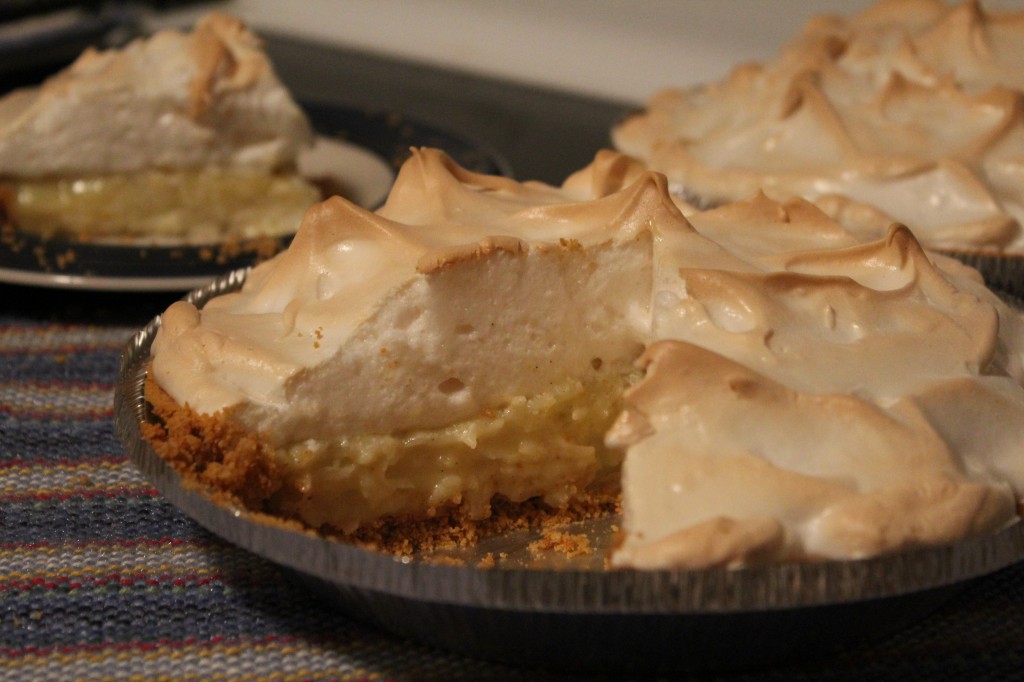 Does this make you want a piece? It makes me want to go back into the kitchen and make some now.
Yes,  I am a little NUTS over CocoNUT Cream Pie!
Here are some other recipes you might like:
White Chicken Chili               Farmers Favorite Oatmeal Cake         Garlic Cheddar Biscuits