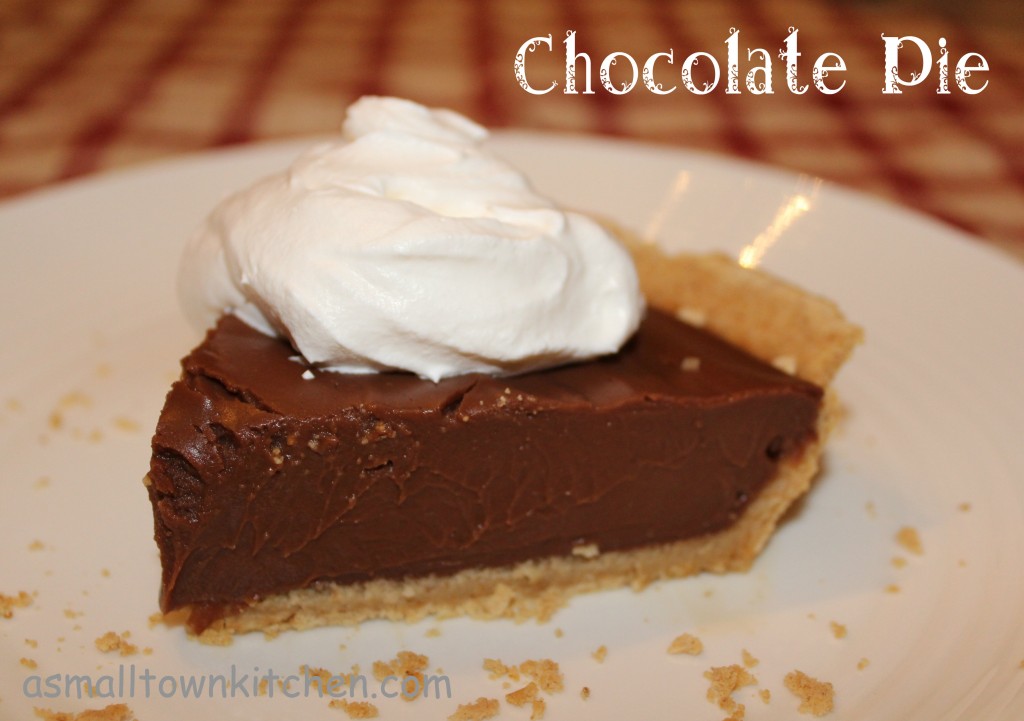 I love chocolate pie!
Every year around Easter, my whole family heads out, and we all meet at a church in a neighboring town and go to their annual fish fry. Besides having the best fried fish (and it is all you can eat) the little ladies of the church make all kinds of pies, (my favorite part…besides the fish).
Usually, we get about 8 different slices of various pies and pass them around and we all take a little bite. This way we get to try all the pies  and then decide which pie we want to eat a whole slice of. We are so bad!  Our strategy has worked well for a number of years until last year.  Last year we were all running late and by the time we got there, all the delicious cream pies where gobbled up already.
WHAT?
I even asked the servers if they were hiding some pies in kitchen. Nope, all they had left was what was out already.
We had to make do with a piece of cake….boo! There was not even a small scrap of  cobbler.
Anywho, I have been craving a nice creamy homemade piece of chocolate cream pie, for almost 6 months. So, this past Thanksgiving, Baby College Girl helped me make 3 chocolate pies. One for me, Two for me, Three for me….. Ok. Ok, I did share, but we make enough pies that there was one pie left that Company and I was able to eat a piece (or two) after Thanksgiving.
This pie is so easy to make and taste so delicious, it is so dangerous, that you will be tempted to make it all the time!
Here is what you will need to make it.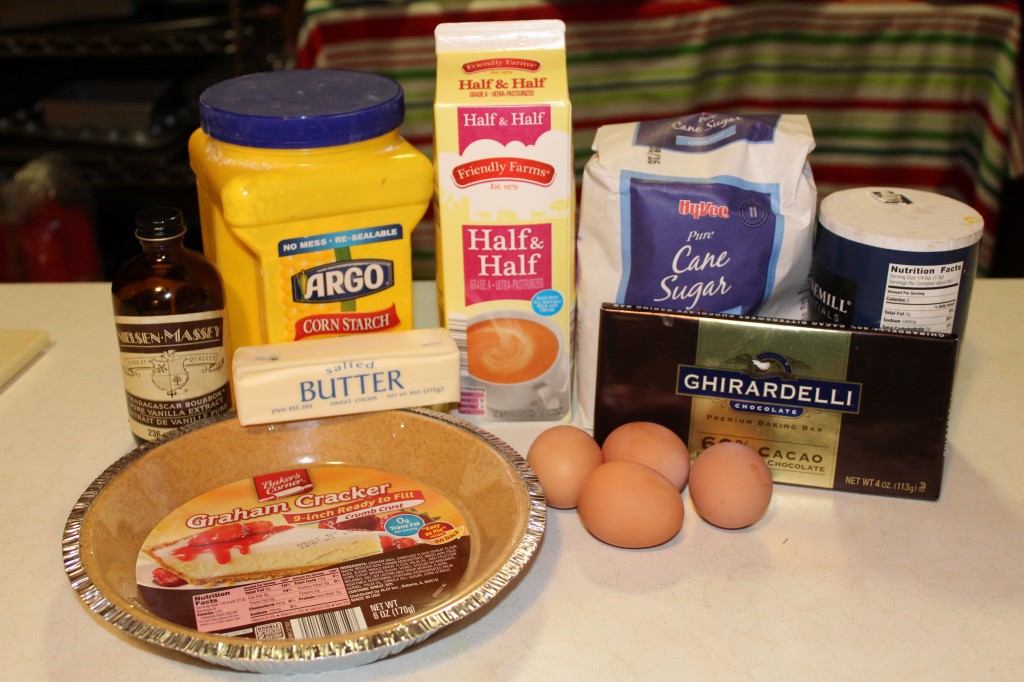 Bittersweet chocolate, butter, 4 eggs (I used my back yard chicken eggs whoohoo) vanilla, sugar, cornstarch, salt and half and half. (or you can use whole milk)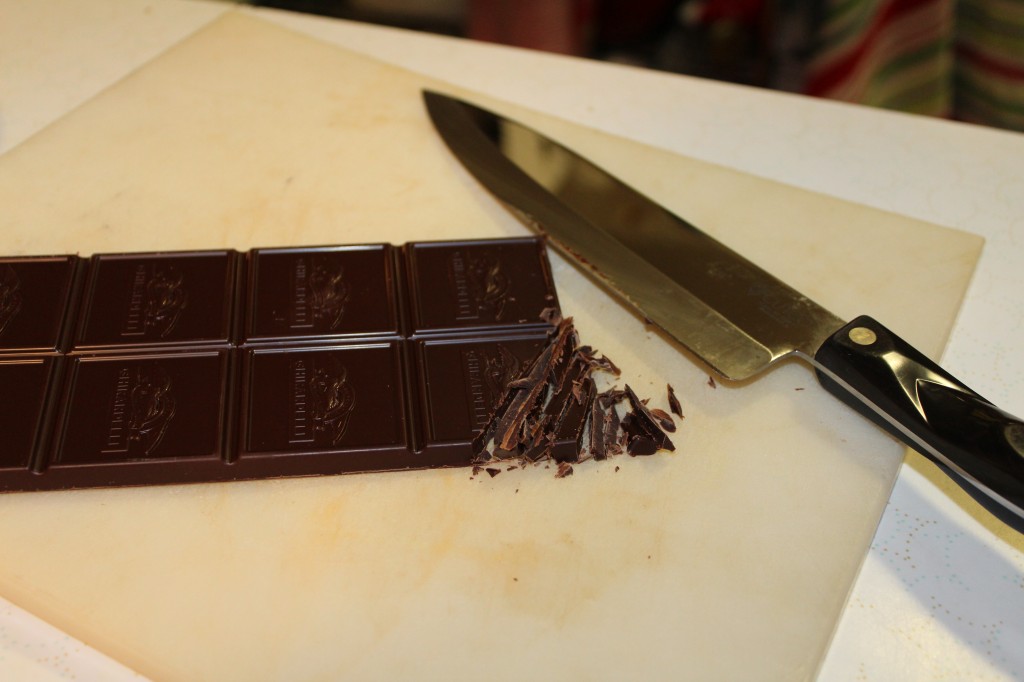 First thing that College Girl did was chop up the chocolate.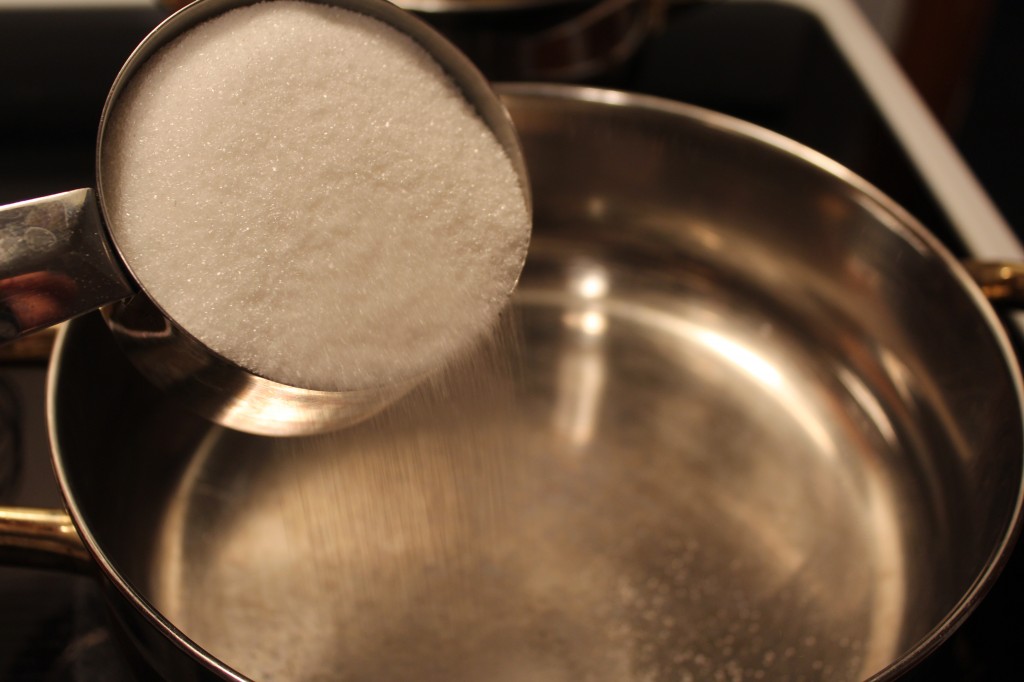 I got out a sauce pan and measured in the sugar.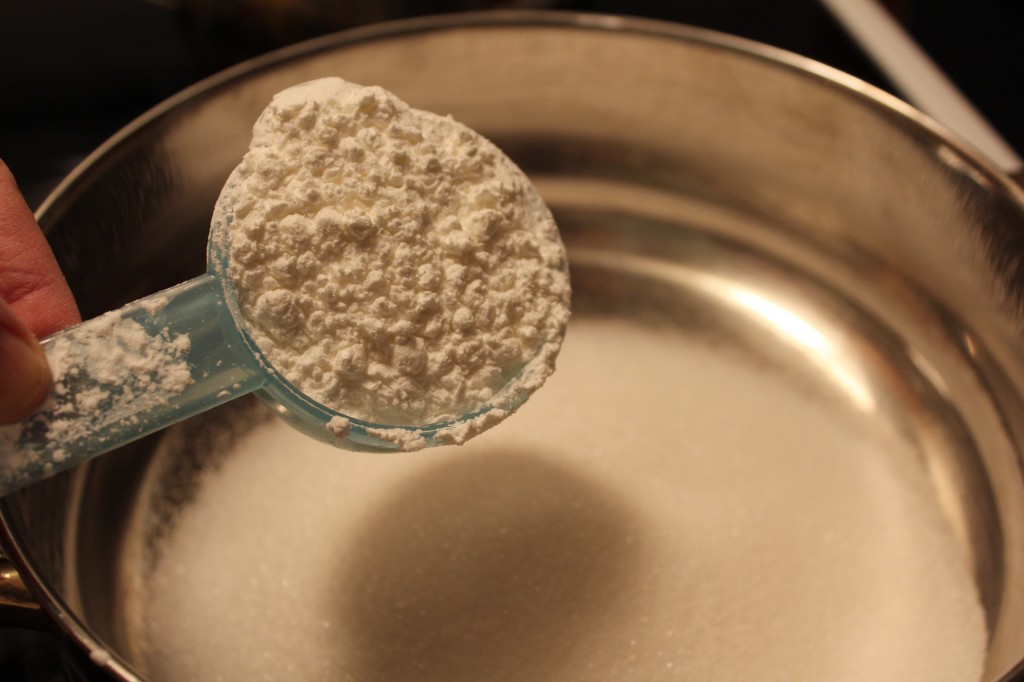 Then I added the corn starch and salt.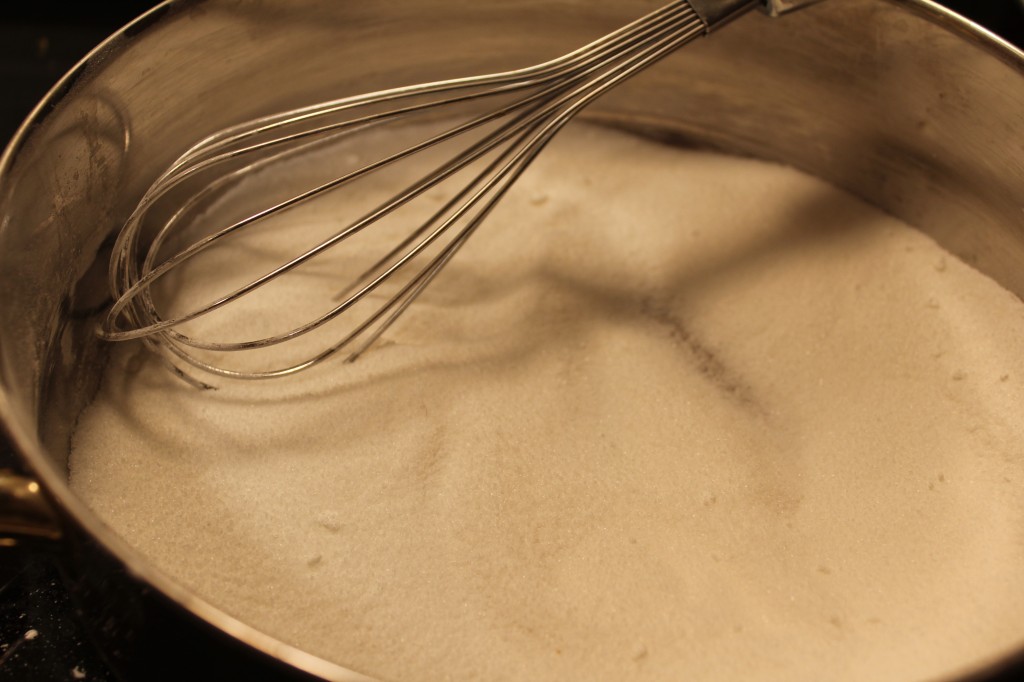 I whisked the dry ingredients together.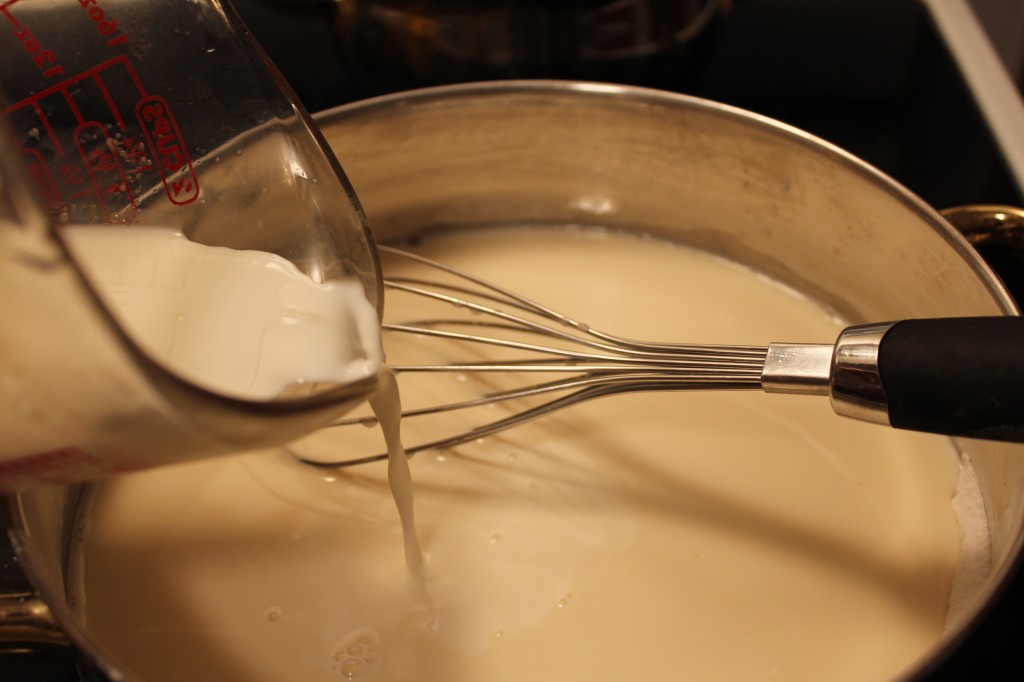 College girl measured the milk and poured it in cause she told me I was not measuring correctly…ha!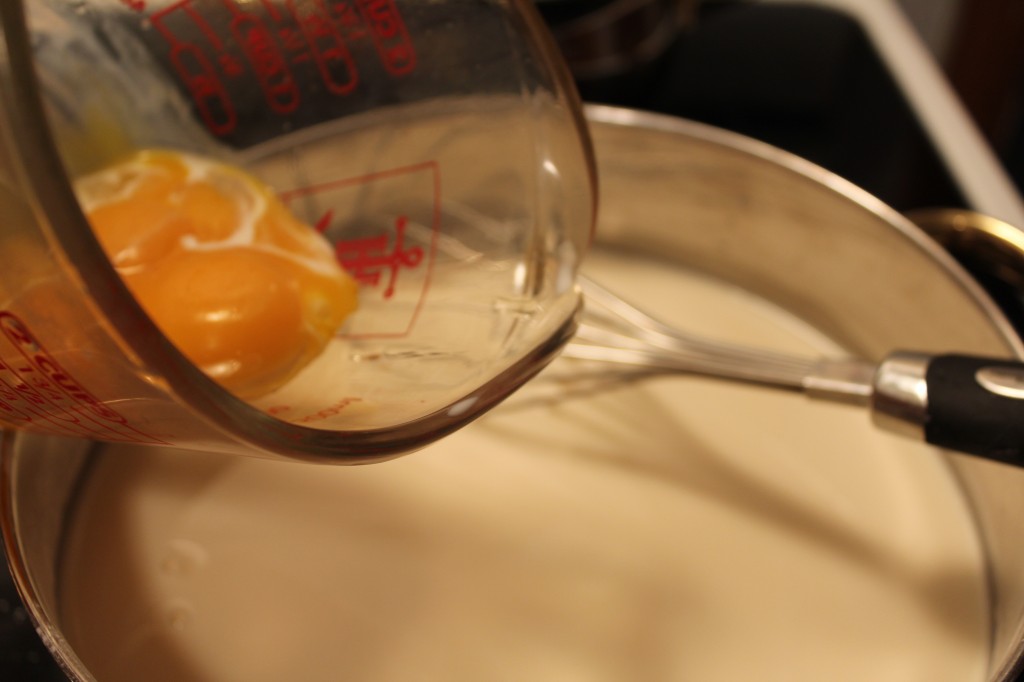 Add in the egg yolks. I suggest you take a fork and beat the egg yolks up first before adding them in to make it easier to combine completely.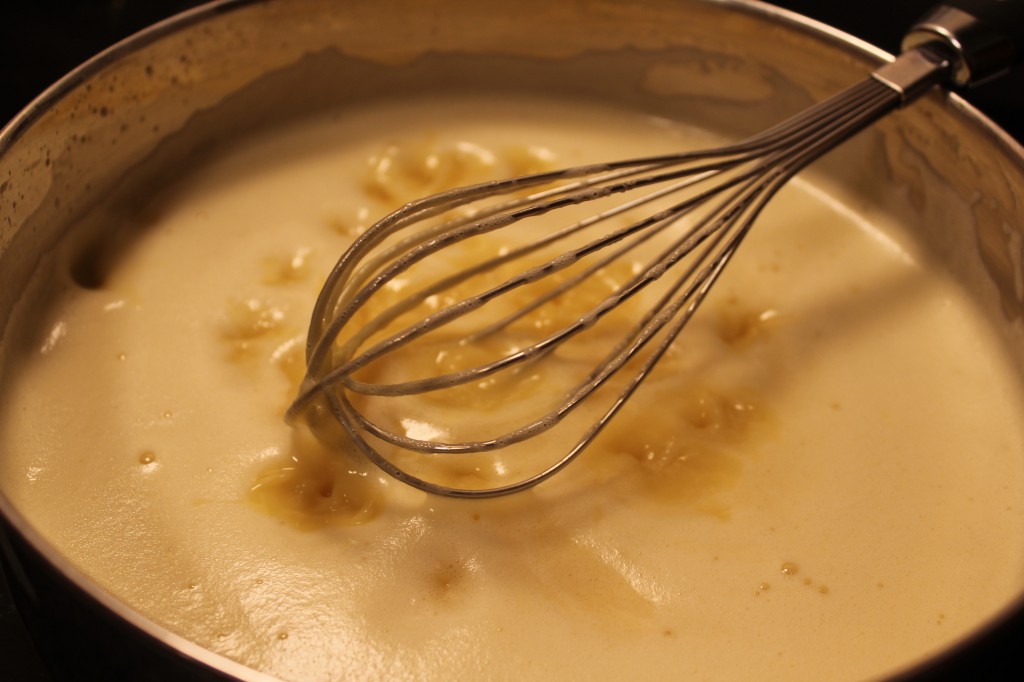 Cook the filling over medium heat, stirring constantly until the filling started to boil. When it starts to boil and thicken up take it off the heat.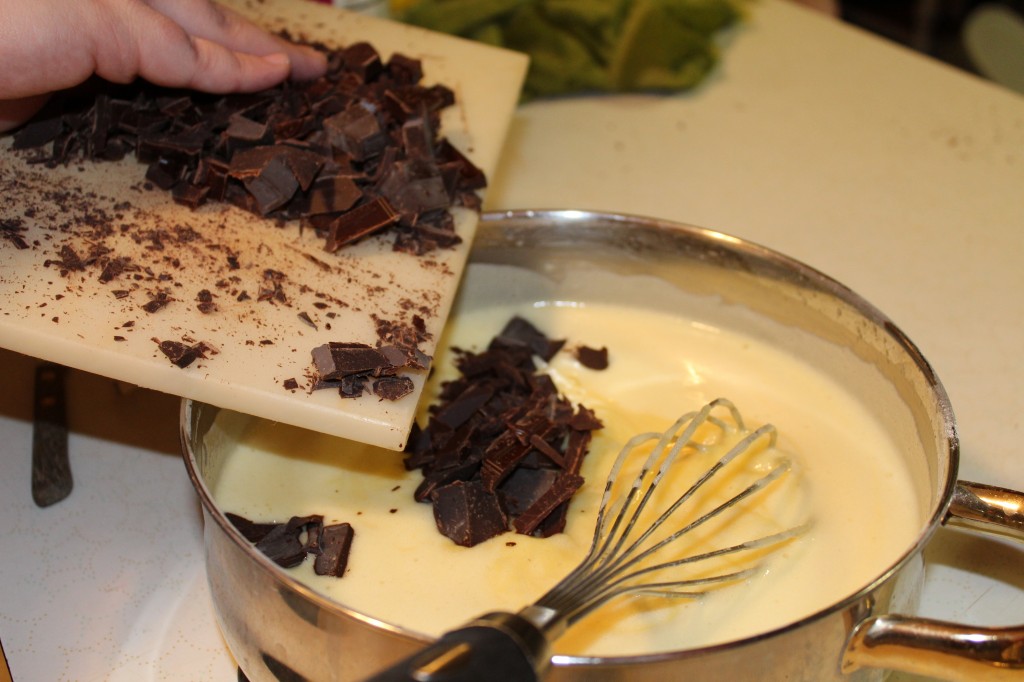 Add in the chopped chocolate into the hot the filling.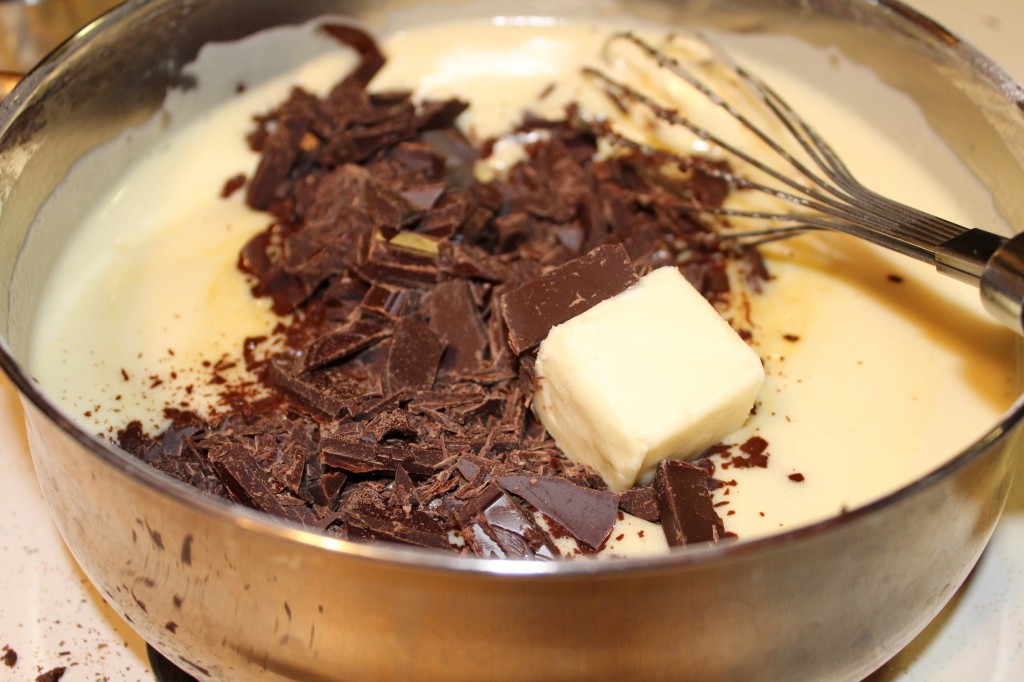 Add in the butter.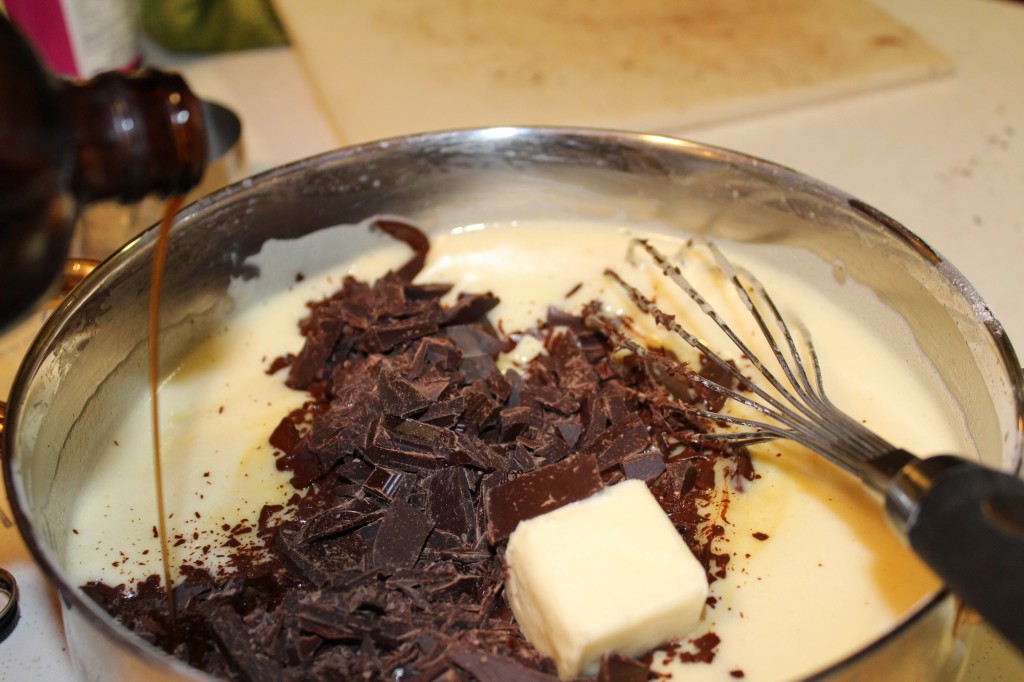 Pour in the vanilla.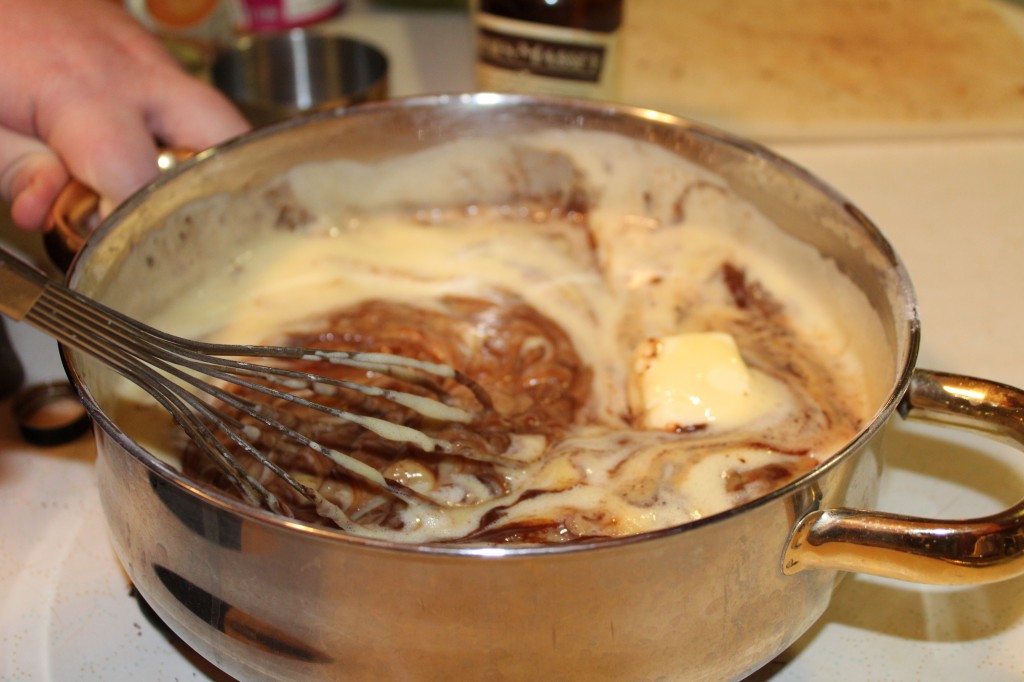 Whisk the filling until the chocolate melts completely and turns a rich chocolate color.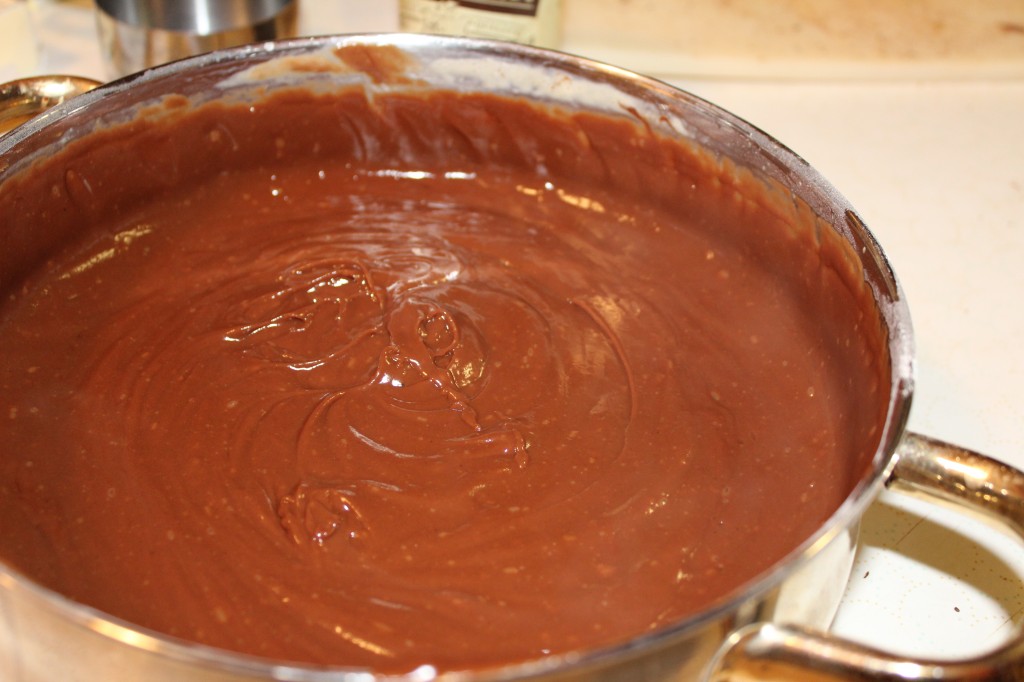 Perfect!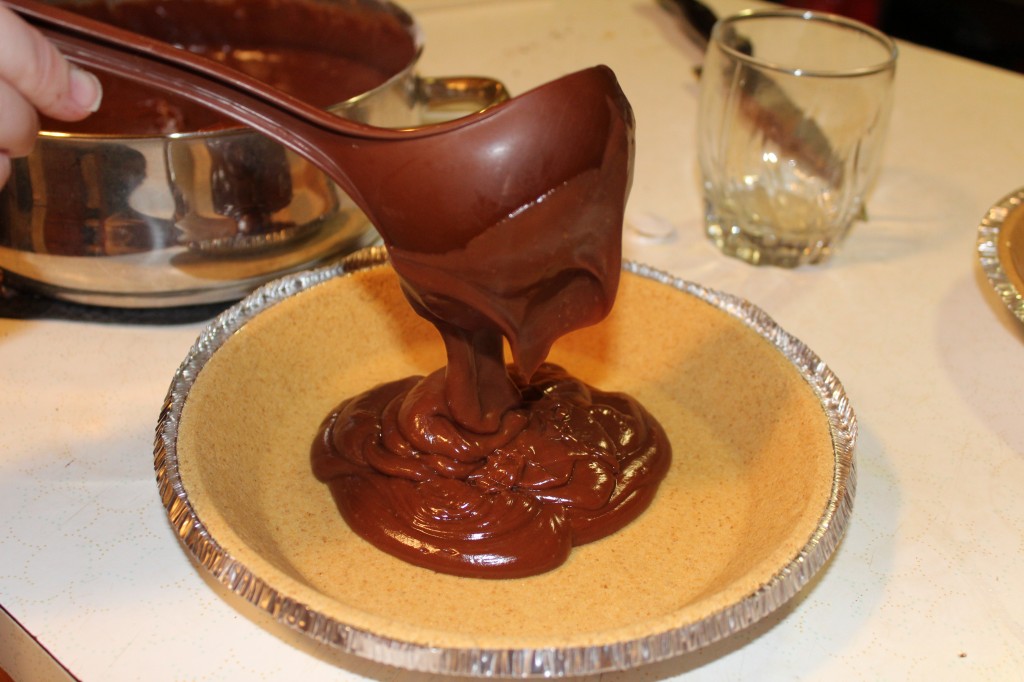 Pour the pudding into whatever crust you like. I used a graham cracker crust. I made two batches of filling and it made enough for 3 pies.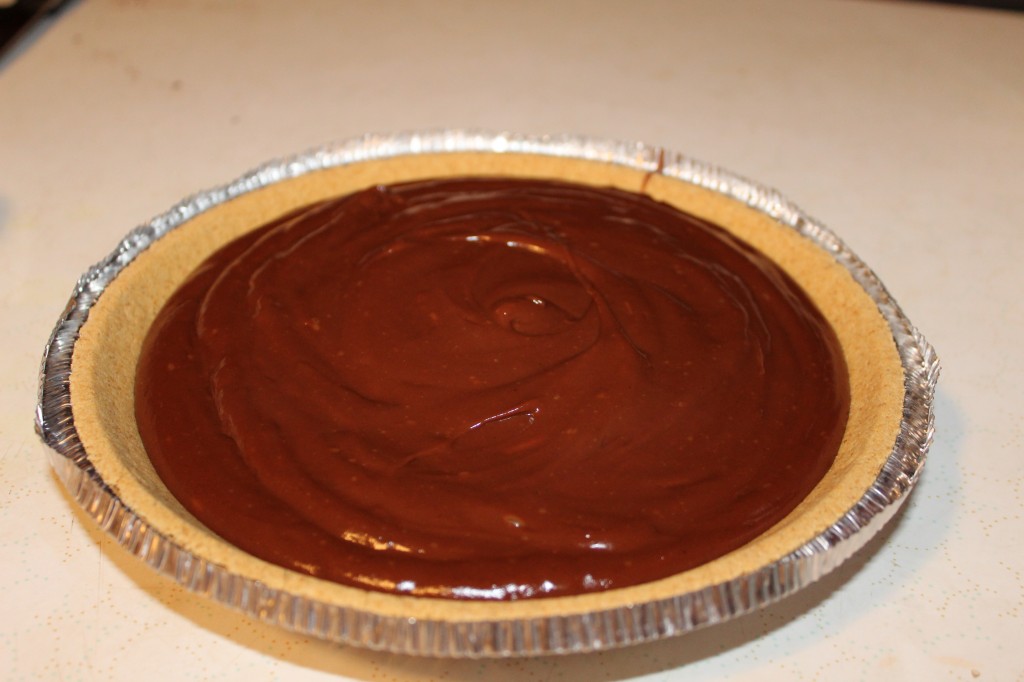 Chill at least 4 hours or overnight. I am amazed at how great this pie slices up.
Chocolate Pie
Adapted from Pioneer Woman
Ingredients for the filling:
1 1/2 cup sugar
1/4 cup cornstarch
1/4 teaspoon salt
3 cups half and half or whole milk (all I had was skim or half and half so I went with the half and half)
4 egg yolks
6 1/2 ounces bittersweet chocolate, chopped. I used part Gharardelle and Bakers Secret and it worked out fine.
2 teaspoons vanilla extract
2 tablespoons butter
Additional:
Some kind of pie crust for a 9 inch pie.  I used a graham cracker crust, but homemade crust or a oreo crust would work great.
Whipped Cream. I like plain ole Cool Whip…not that I don't like real whipped cream. ; )
Directions:
Chop up the chocolate into small slivers. This makes the chocolate melt easier and faster.
In a sauce pan, combiner the sugar, cornstarch and the salt. Whisk together.
Whisk in the half and half (or milk if you are using whole milk) and egg yolks. Make sure that you whisk the yolks into the mixture completely. You do not want to see little pieces of yolk. HINT: you can use a blender and blend the milk and the yolks together first, then add.
Over medium heat, continue stirring until the mixture comes to a boil. Once it started boiling the mixture will thicken up. You want it to thicken until it looks like pudding. Take the filling off of the heat and add in the chopped chocolate, vanilla and butter. Stir everything together until the chocolate melts and fully combined.
Pour putting into a pie crust. (I used a graham cracker crust). Smooth the top. You might have extra…I sure did. Just put the extra into little cups to share….or to hid in the fridge till later : ).
Chill the pie for at least 4 hours, or overnight. Serve plain or with a big dollop of whipped topping.
Enjoy!
Becky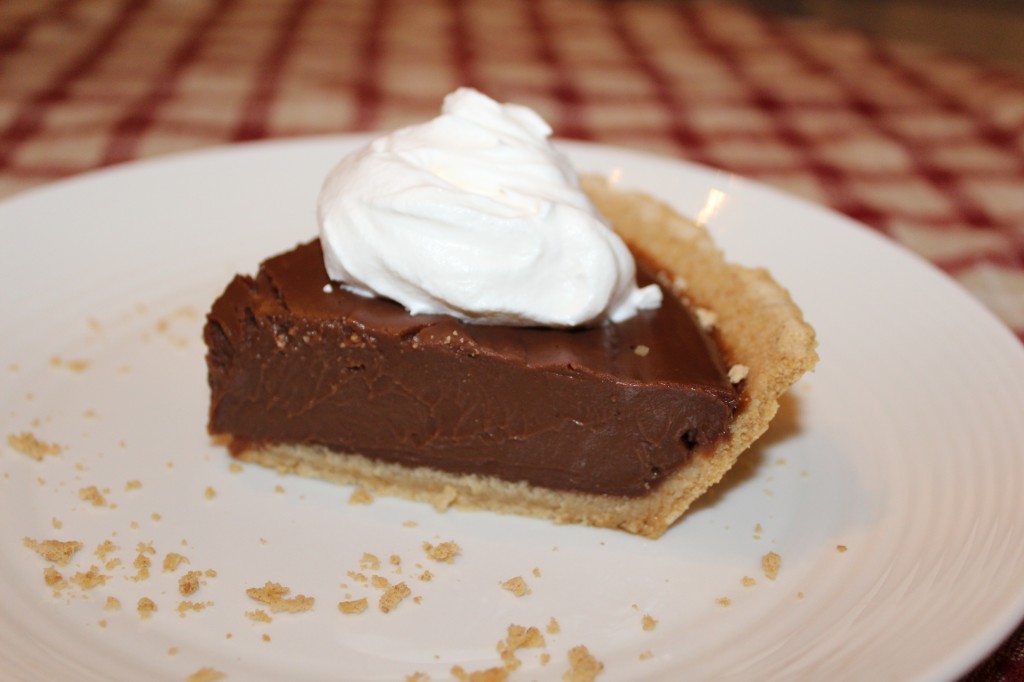 Additional Post  you may enjoy:
Sugared Pecans                  Cinnamon French Toast Bake          Creamy Cherry Salad