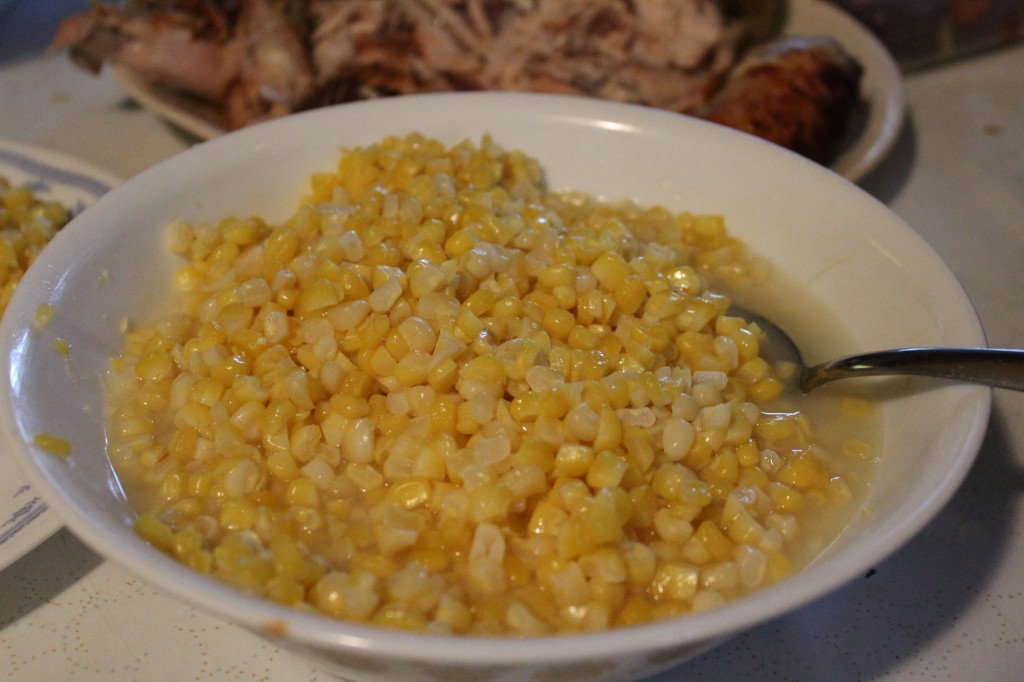 I have been hording my frozen corn all winter.
Kinda funny, right?
I mean, the reason why we freeze or can food in the summer is so we can eat it all winter.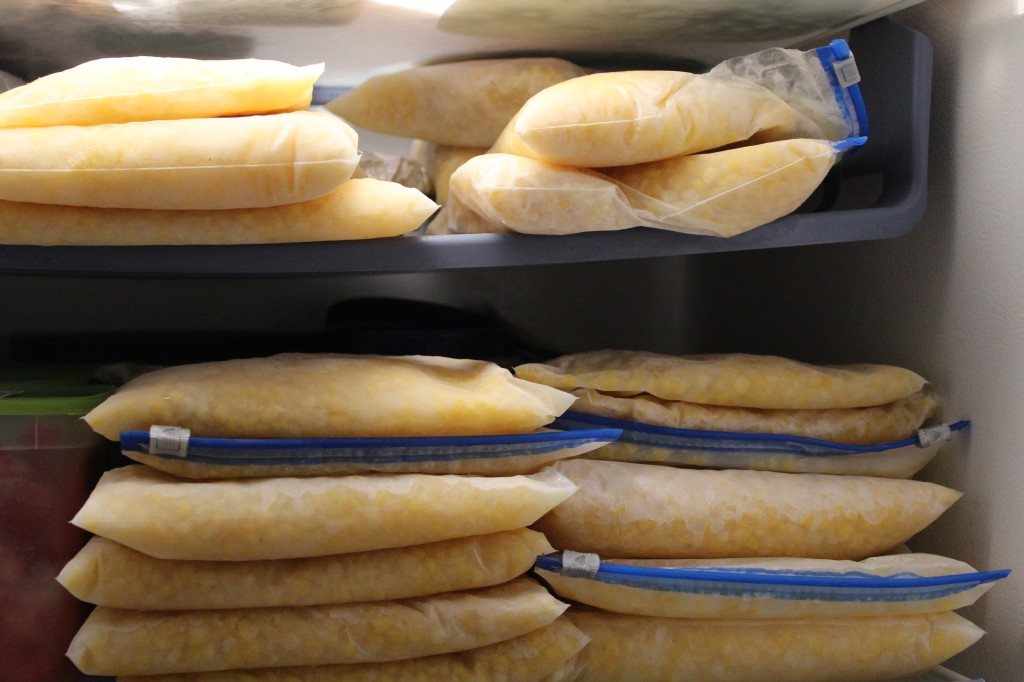 I think that is right, right?
So, why am I hording it?
Maybe, I have a problem with sharing.
Maybe, I was saving it to eat on a snow day from school….which we did not get any…well, maybe we got one. (but I did not feel like sharing that day).
But, I think the real reason I have turned into a corn hoarder is…
drumroll…….
Cause it taste so good!
And ya know, cooks in the kitchen want that taste to last the whole year.
Two more months till fresh sweet corn from the Amish.
I better count my supply to make sure it last until then.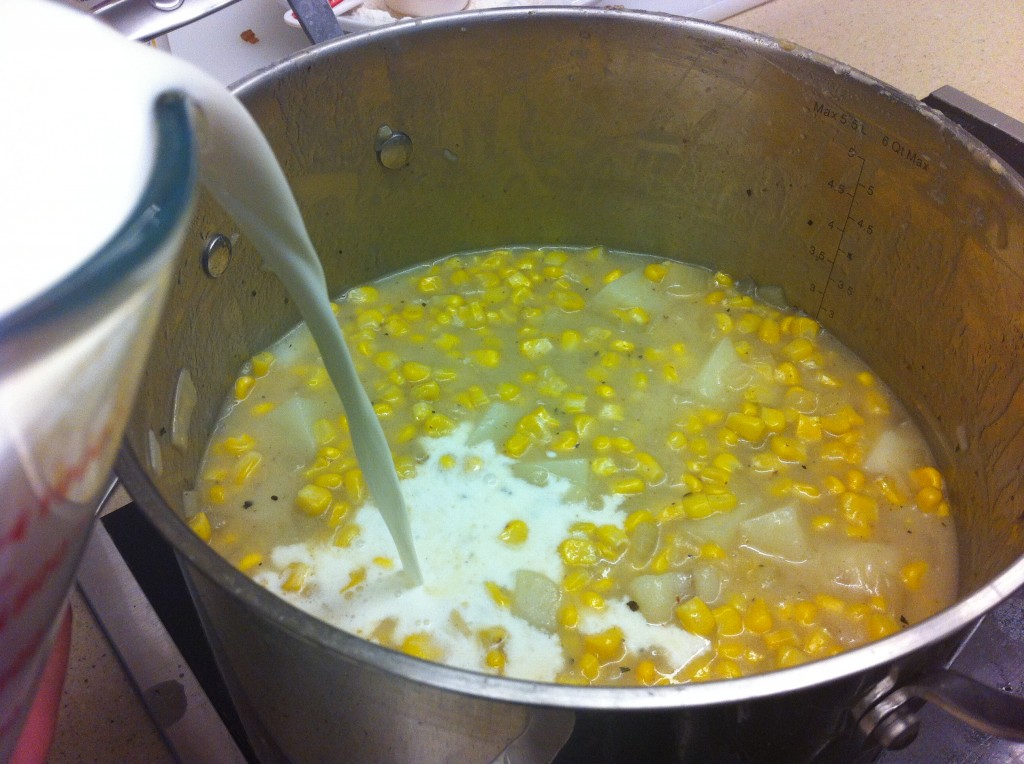 Making Cheesy Corn Chowder, find the recipe HERE.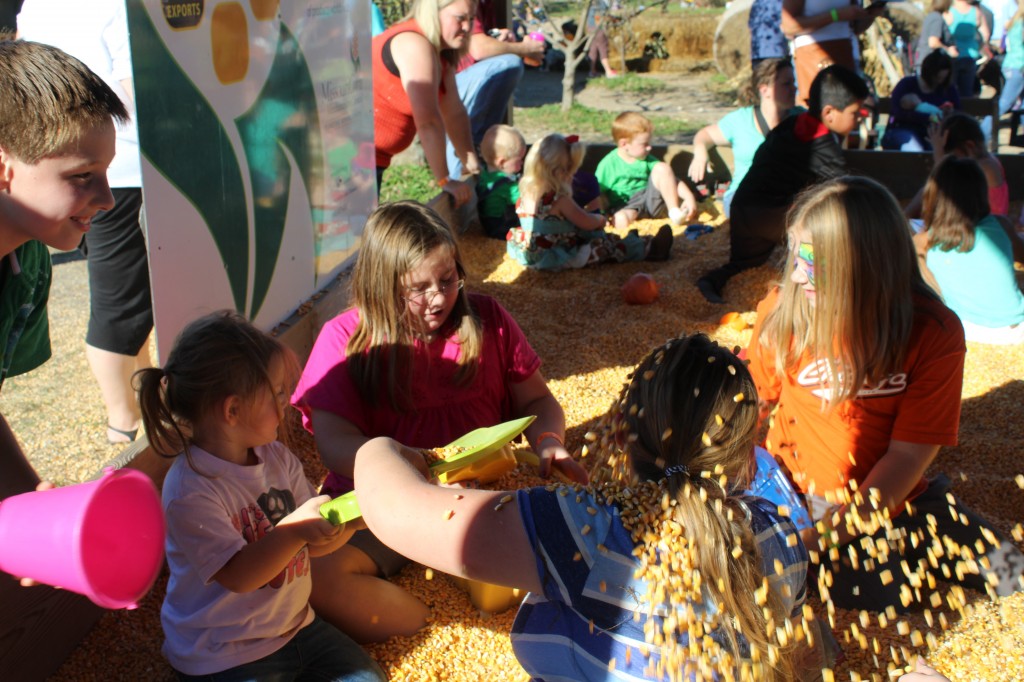 Grand girls and great nephew playing in the corn bind when we went to the corn maze last year.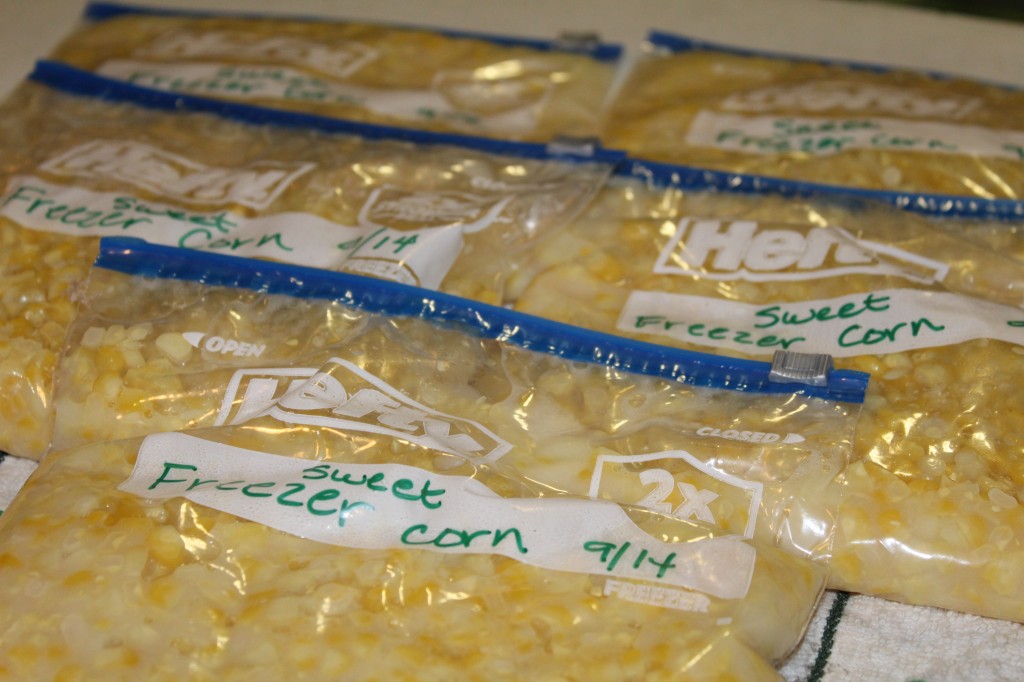 Sweet Freezer Corn recipe HERE.
I am giving the recipe I used, but I tried a new one last summer and I will get that one posted soon so you can compare the two and see which one  you like better.
I guess I better get out of here and go teach summer school!
Becky