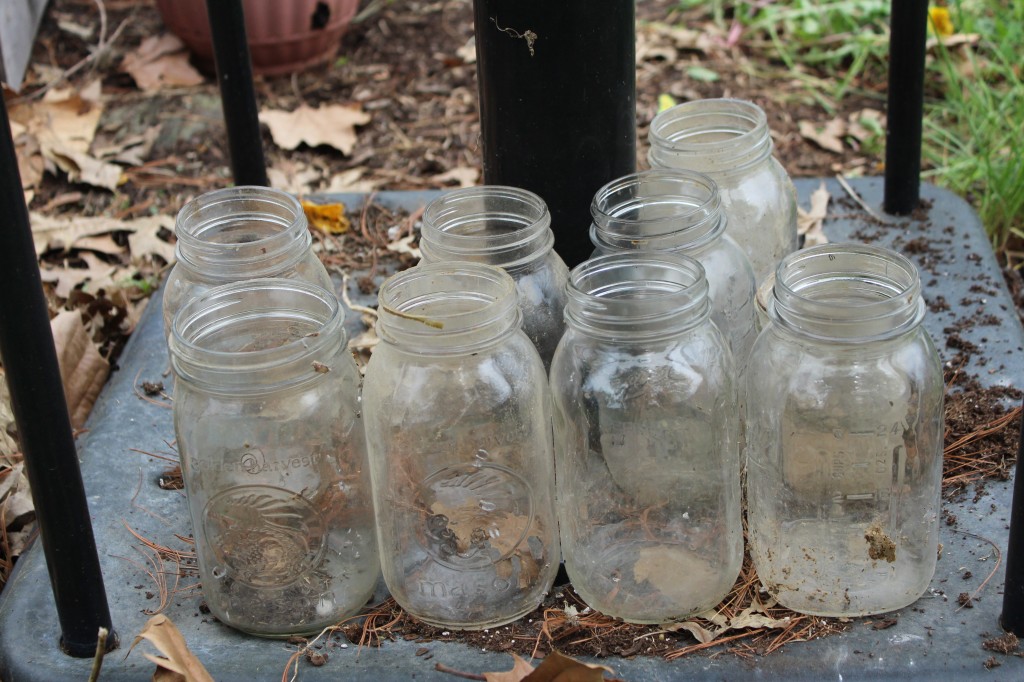 Several years ago my friend Roberta found 5 large boxes of canning jars for sale at a garage sale. She called me and wanted to know if I wanted her to buy them for me.
Of course I said yes.
Looking back I am not sure why I wanted them. I was not even canning food at that period in my life. I had done some jam making, green bean canning and corn freezing years before. But, at that particular moment, I wasn't. I was too busy finishing my masters degree, teaching junior high and raising kids.
I just knew I wanted those jars.
Roberta dropped them off at my house and I paid her back the $25 she spent buying these jars. (did i get a great buy?)
Not sure where to store the jars, I dragged those boxes across the back yard and put them in the shed. Where they have stayed for several years.
The jars have had many adventures in the shed.
Spiders and wasp just love to keep the jars company.
My brother in law, Gary even painted their little house (shed) the same color as the trim on the house a couple of summers back.
The MOST exciting adventure was when the jars had to share the shed with a ground hog that loved living in the shed.
That ground hog dug a big hole in the dirt floor of the shed and threw dirt all over the jars, buried several of the jars, broke some of the jars and when he finally left (not on his own free will) he had left a pretty good mess in the shed.
Now, that I am back to canning and growing (or rather trying to grow) some of my own back yard veggie vittles.
It was time to unearth the jars.
Company and I have been slowly bringing the jars out of the shed. One by one.
They were dirty and a little dinged up. We threw away the broken ones and checked for cracked in the other ones.
Then we set them outside to let the rain and the sun shine, clean them up a bit before I bring them into the house for a final big cleaning.
We still have three boxes left to bring out.
I think the jars look happier now. Dusty and and a little worn but happy to be out of the boxes.
But jars are never truly happy until they are filled with garden goodness.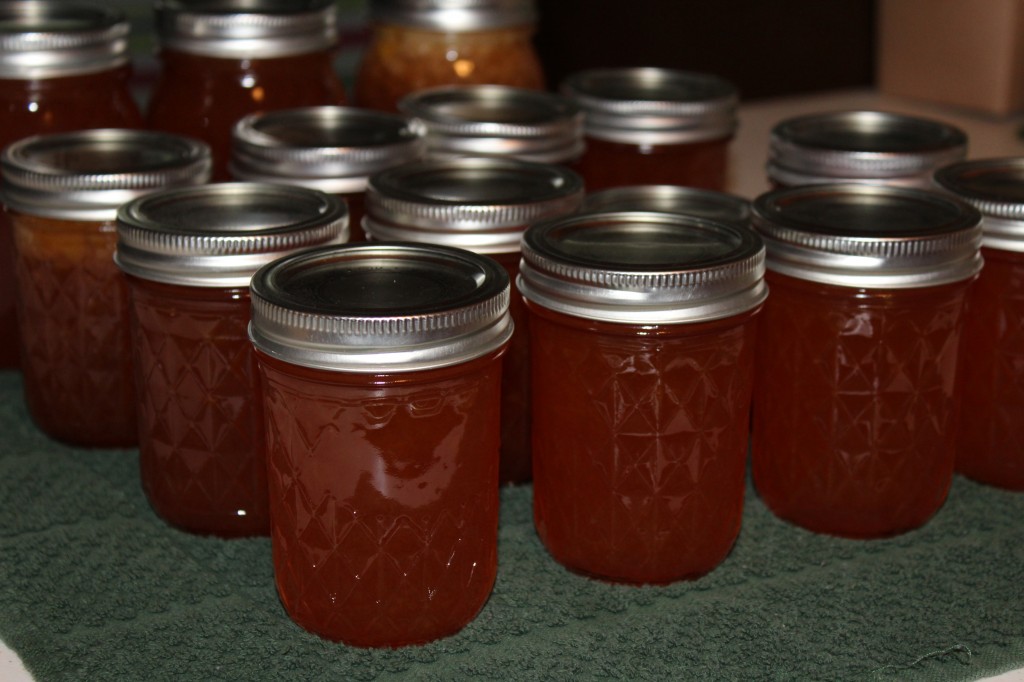 What do you think?
Let the canning season begin!
Becky
Other post you may enjoy: