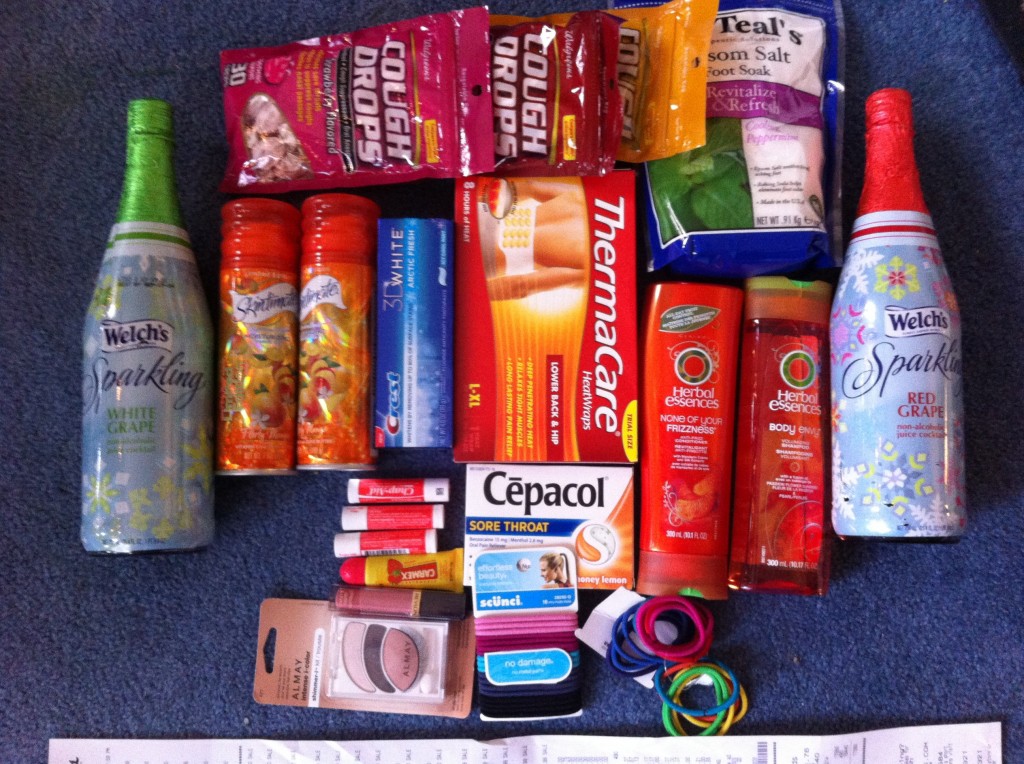 Whats up with the stores starting their deals on Turkey Day!!!
Isn't Turkey Day supposed to be off limits…at least until 12:01 am on Friday?
I don't know what my problem was, but I just could not wrap my brain around getting up at 5 am to go shopping when JC Penney's was not giving away their cute little Disney snow globes this year!
Their new CEO is a Grinch!
Who wants one of their new give away buttons anywho…..hey Neiner Weiner, (nickname for big sis) I would like to take a gander at yours before you put it on ebay. : )
I did manage to go to Walgreen's on Turkey Day. Not sure how I did it as I was on turkey overload. I probably would not have gone, but my oldest daughter who does not cook, got my coupons out for me, told me what to match up and even drove us there. She is a regular concierge!
I bought;
 3 Walgreens chapsticks
3 Walgreens cough drops
1 Carmex
2 Scunci hair ties
1 Dr. Teals Epsom Salt ( for tired aching feet)
1 Cepacol logenzes
1 Thermocare Heat Back Wrap
2 Welshes Sparkling Grape Juice
2 Skintimate Shave Gel
2 Herbal Essence Hair Shampoo/Conditioner
1 Crest 3D white toothpaste
1 Revlon Lip Gloss
1 Alma eye shadow kit
Total Spent: $42.17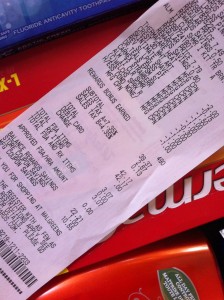 Total Savings $33.76 (with coupons and Balance Rewards Savings)
Savings value 46%
PLUS I received $32.50 in register rewards and a $10 off coupon to use on my next purchase.
Now, just because I bought some shaving gel I still may not shave my legs untill the 1st day of Spring!!!
Hope you found some great savings too on Black Friday!
Becky