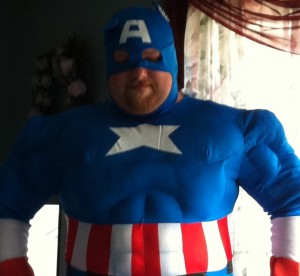 Faster than a speeding bullet…..oops wrong super hero….or comic strip…..It is Captain America!
My son has dressed in many different costumes growing up. My favorite was when he was a Ninja Turtle. It had a green turtle foam back for the shell and it even came with a sword. I still have that costume. I think it fits about a 5 toddler. My son used to draw Ninja Turtles all over the house. He even made ninjas out of clay.
Now, he is ready to fight bigger and more evil bad guys as Captain America.
Don't tell him he is missing his shield, it might hurt his super powers.
Since my daughter told me I could not go out to eat over the weekend, I needed to see what I could make to feed everyone, especially a super hero, with what groceries I already had at home. I remember seeing a post of a recipe made in a crock pot on a blog  I love to follow. The blog is One hundred dollars a month. The recipes is made in a crock pot. It is super easy to make which makes it even better!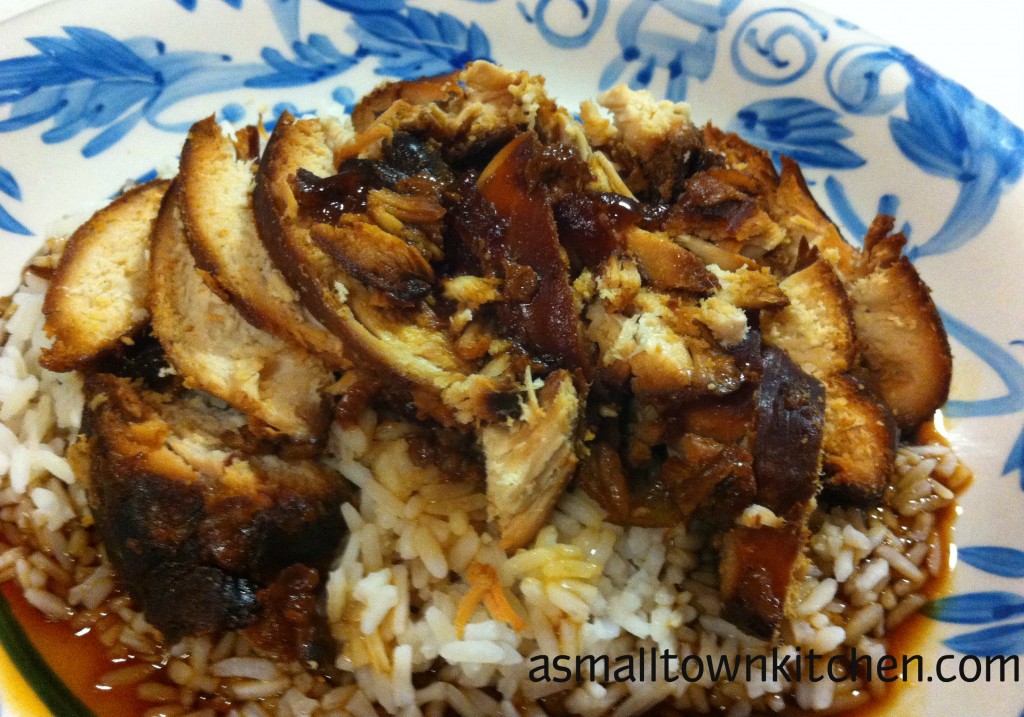 The first thing you need to do is get out all the ingredients.
Of course the most important ingredient is the chicken. I used 2 packages of skinless boneless chicken breast I got on sale and put in the freezer. I did thaw the chicken first for this recipe.  I hurried and rough chopped the onion. Onion chopping makes me cry!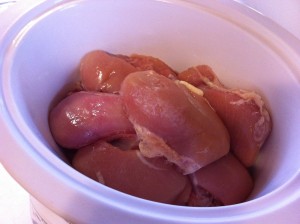 Put the  thawed chicken in the crock pot.
Mince fresh garlic. I did not like the look of mine, so I used garlic powder. Next, measure out the honey and then the soy sauce.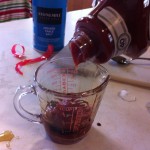 Measure out the ketcup.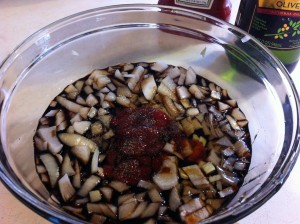 Put onions, honey, soy sauce, garlic and ketchup into a bowl.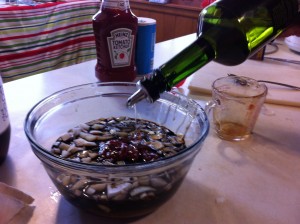 Add in the olive oil and some red peppers flakes (if you want a little kick) I conveniently could not find mine….oops..hehe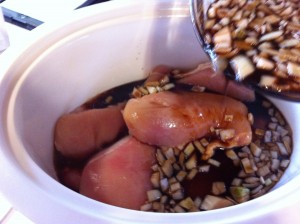 Pour the honey mixture over the chicken.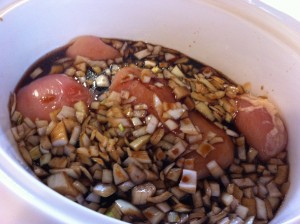 Put a lid on the crock pot and cook on low for 4 hours.
When the chicken is ready to serve, it is time to make the rice.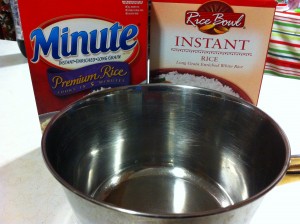 I had a partically used box from Aldi's and a new box I bought with a coupon. I used two kinds of rice so I finish using the used box. I just followed the directions on the box.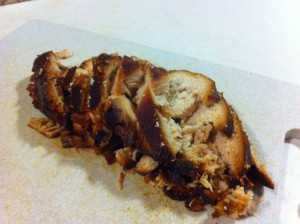 Take the chicken out of the crock pot and slice into bite size pieces.
Put it back into the crock pot to get it covered in the honey sauce and pour over the rice.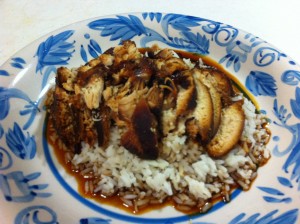 I do want to say a couple of things about this recipe. First, I left mine in the crock pot too long. It was done cooking and the crock pot went to warm for a couple of hours. During this time the chicken absorbed the dark color of the soy sauce. It did not hurt the taste too much. The picture might not look as appealing if I would have taken it out sooner.  Because of that, I almost did not post this recipe.
The only thing that changed my mind was that…..
Captain America ate two helpings and then ate it again as left overs today…….
If a super (picky eater) hero goes backs for seconds, and again as left overs, then this recipe has the power!
One last note, my oldest grand girl took most of the pictures for this recipe. Not too bad for a elementary school grader. She even helped load the dishwasher! Go Grand girl!
I need to go and recharge my lightsaber.
Becky
Honey Chicken over Rice
Ingredients:
4 to 6 skinless boneless chicken breasts
1 small onion chopped
1 cup honey
1/2 cup soy sauce
1/4 cup ketchup
3 cloves of garlic minced
2 tablespoons olive oil
1/2 teaspoon red peper flakes
salt and pepper to taste
Directions:
Lightly salt and peper the chicken. Put the chicken in a crock pot. Mix all the other ingredients together and pour over the chicken. Cook for 3 to 4 hours on low on the crock pot.
Make rice according to package.
When the chicken is done, take it out of the crock pot and slice into bite size pieces. Put chicken back into sauce. Scoop chicken and sauce and pour over rice.