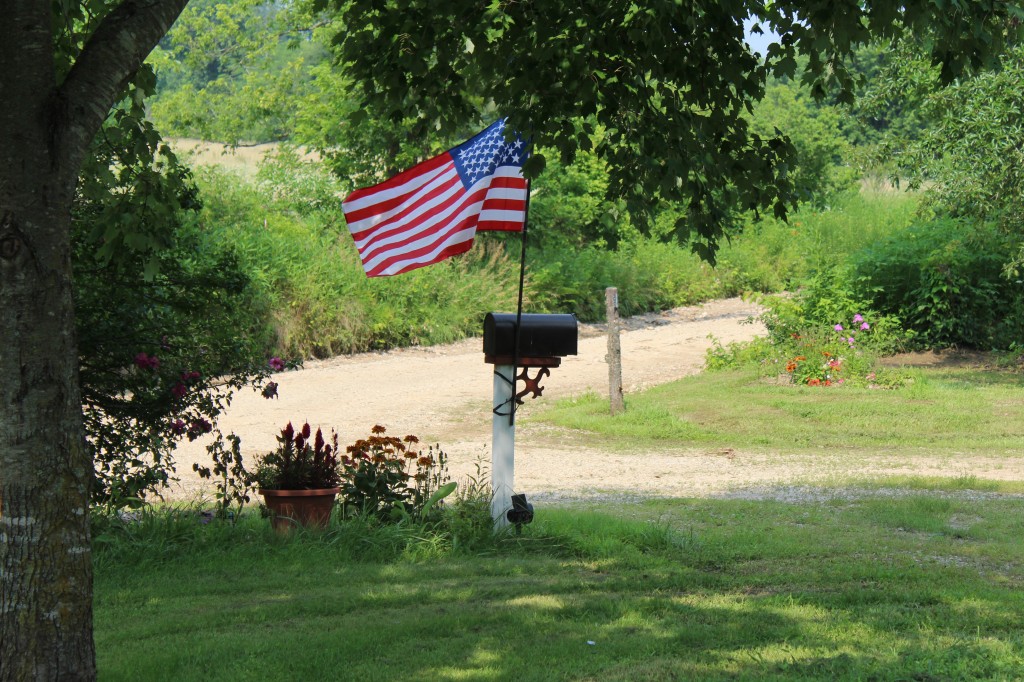 How was everyone's Fourth?
I hope you able to relax with family and friends and eat some great food.
My sisters and I took Mom the Princess and Dad to spend the day at my Aunt Lily's country home. She bought it a few months ago and has been renovating it with her daughter Lisa.
We had such a fun day!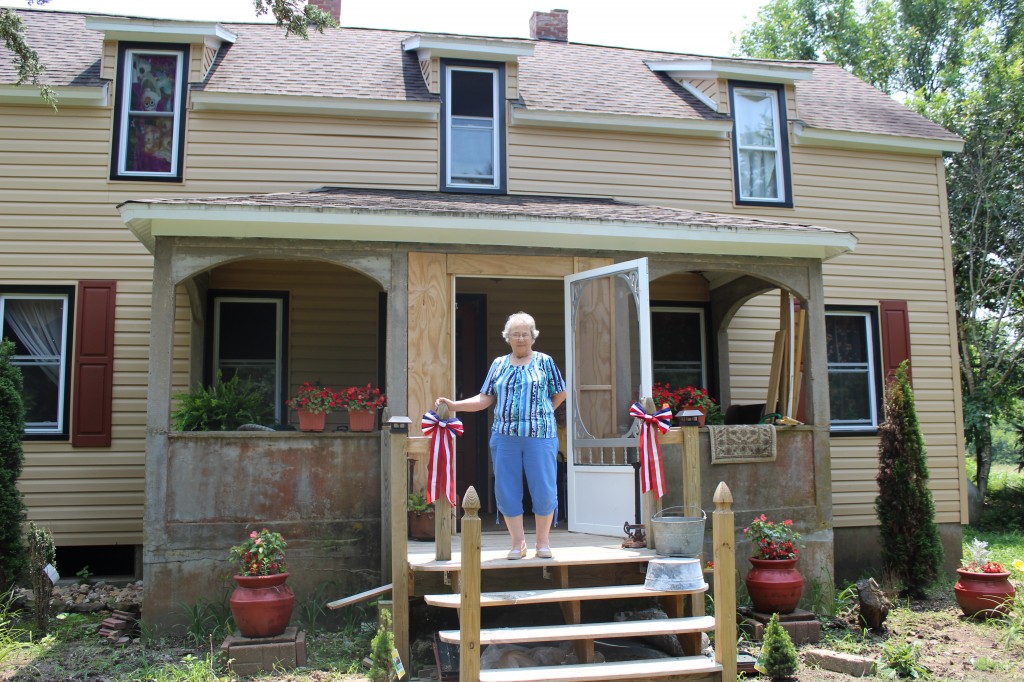 Here is my Aunt Lily.
She sure knows how to put on a party!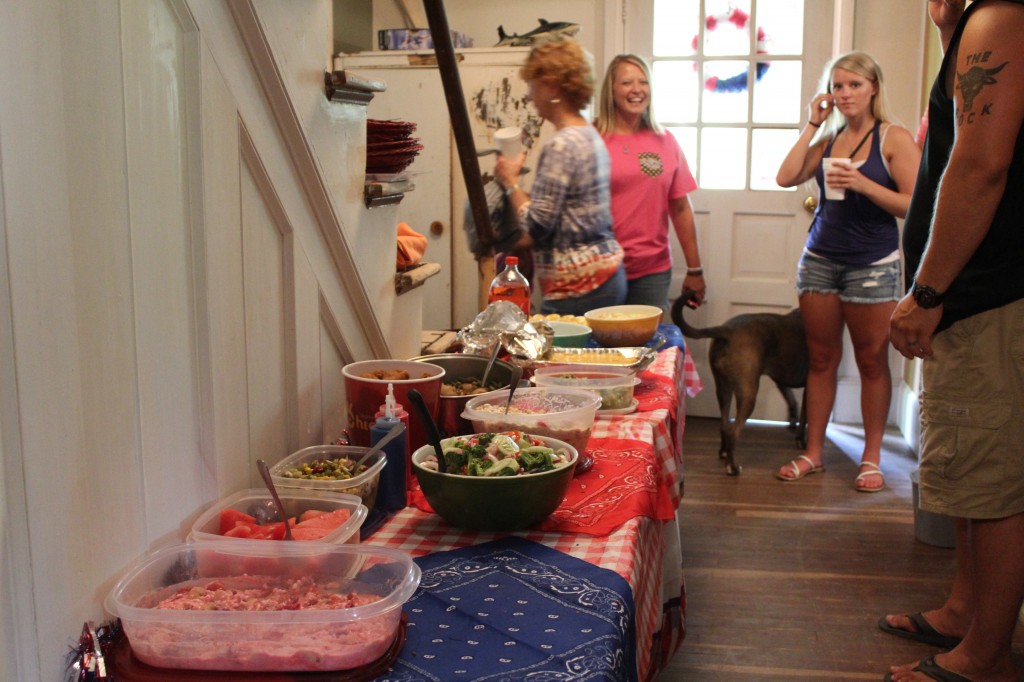 We had a ton of food, and cousins and a dog there.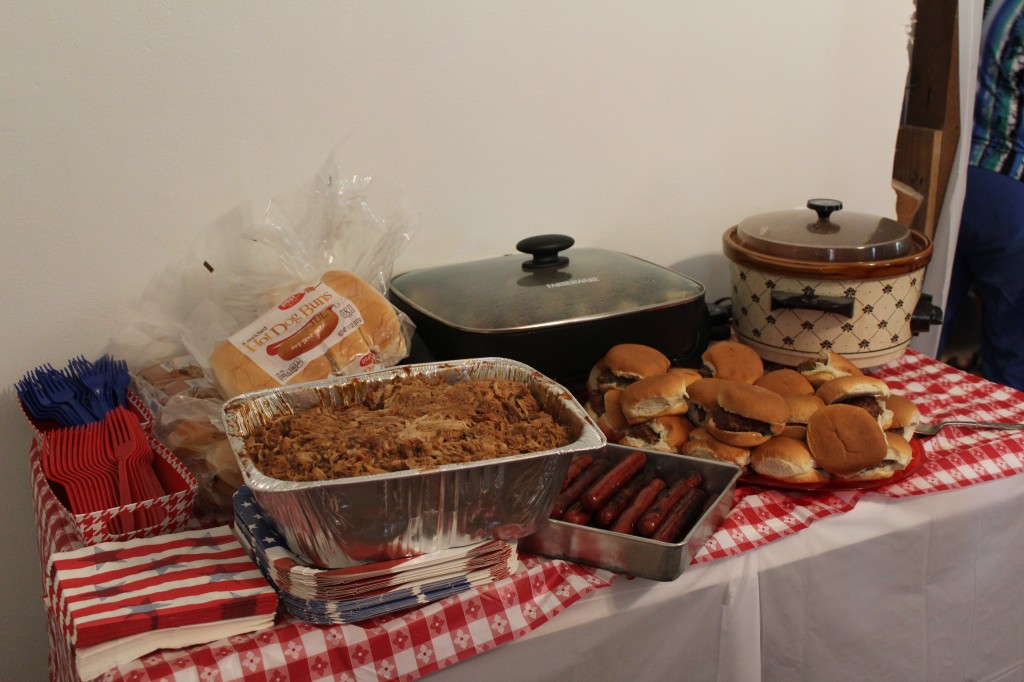 We had some BBQ.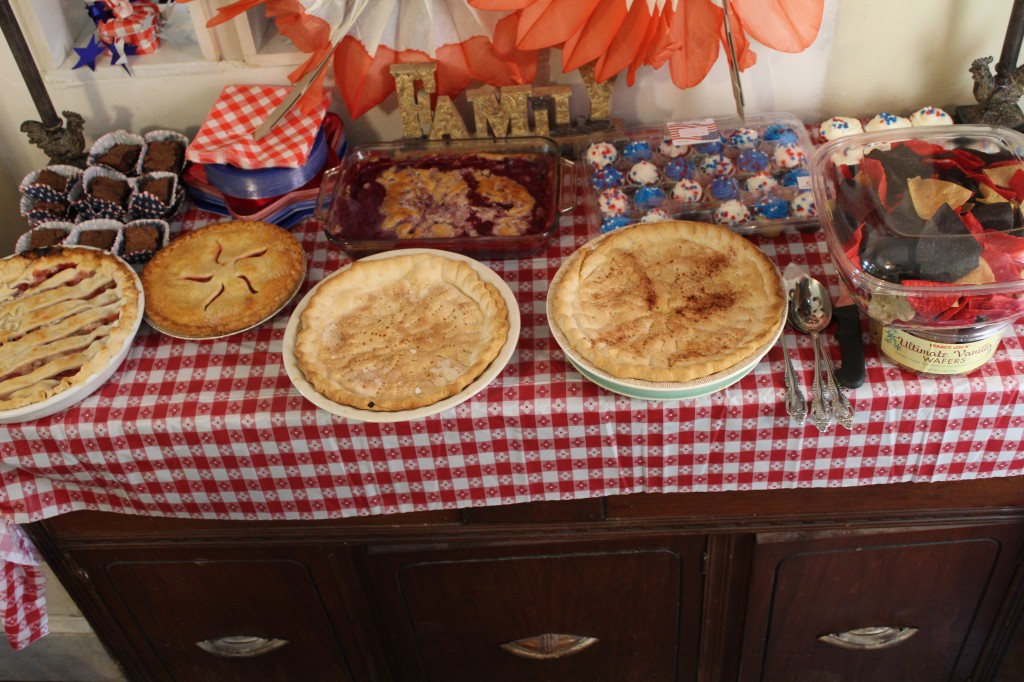 We had desserts! The two big pies in the middle were made by my Aunt Corene. She is famous for her pies, and of course they were eaten first.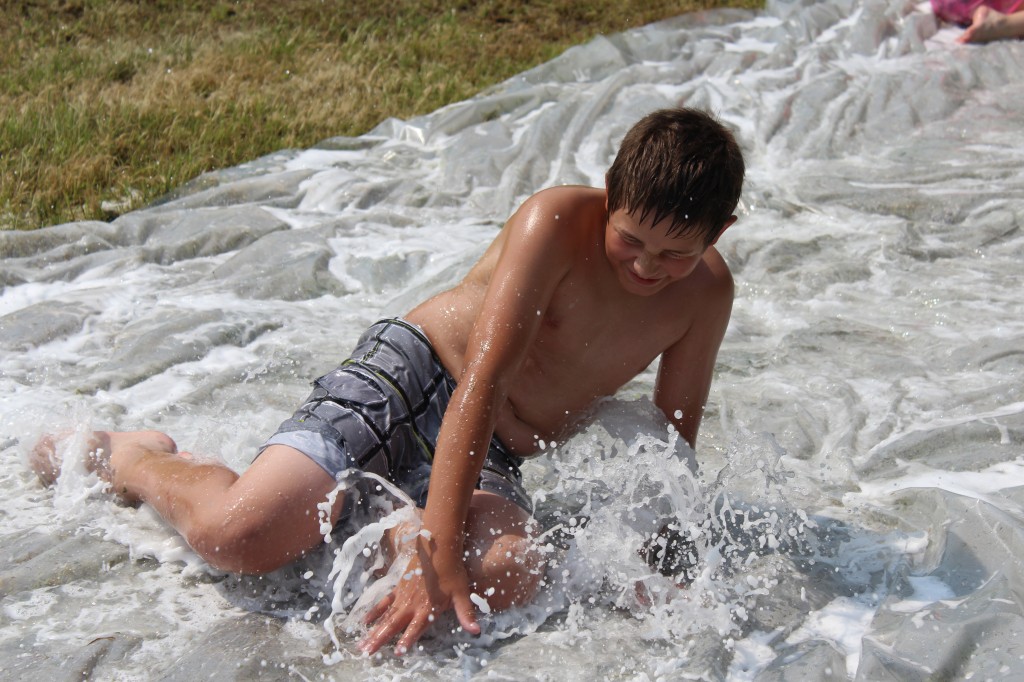 We had a home made slip and slide with bubbles. This is my great nephew Boston enjoying the water!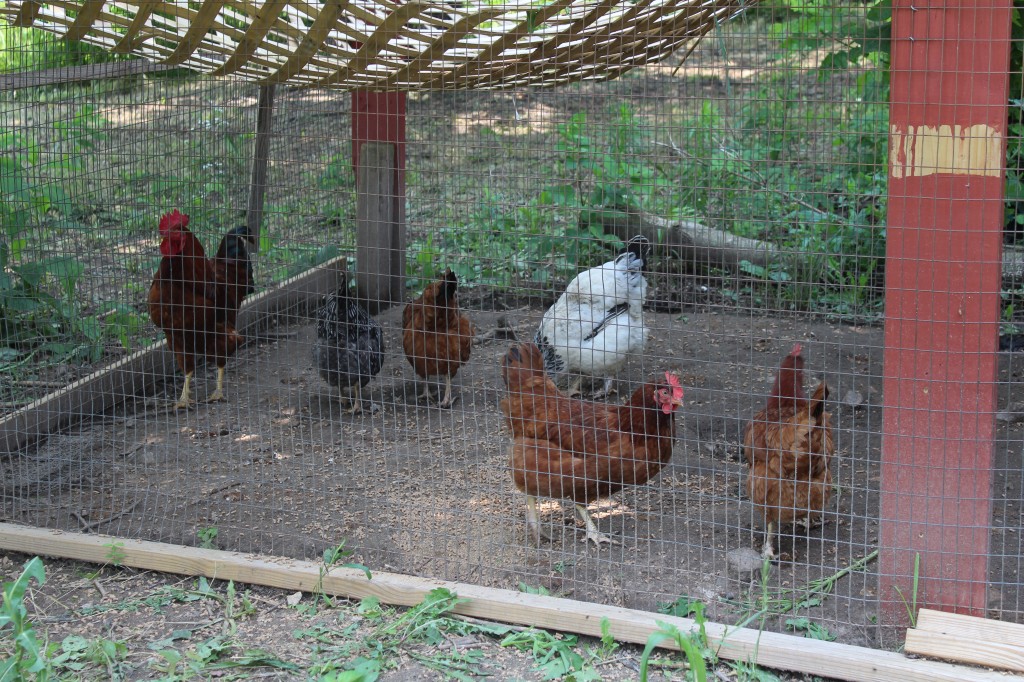 Aunt Lily has chickens and a rooster!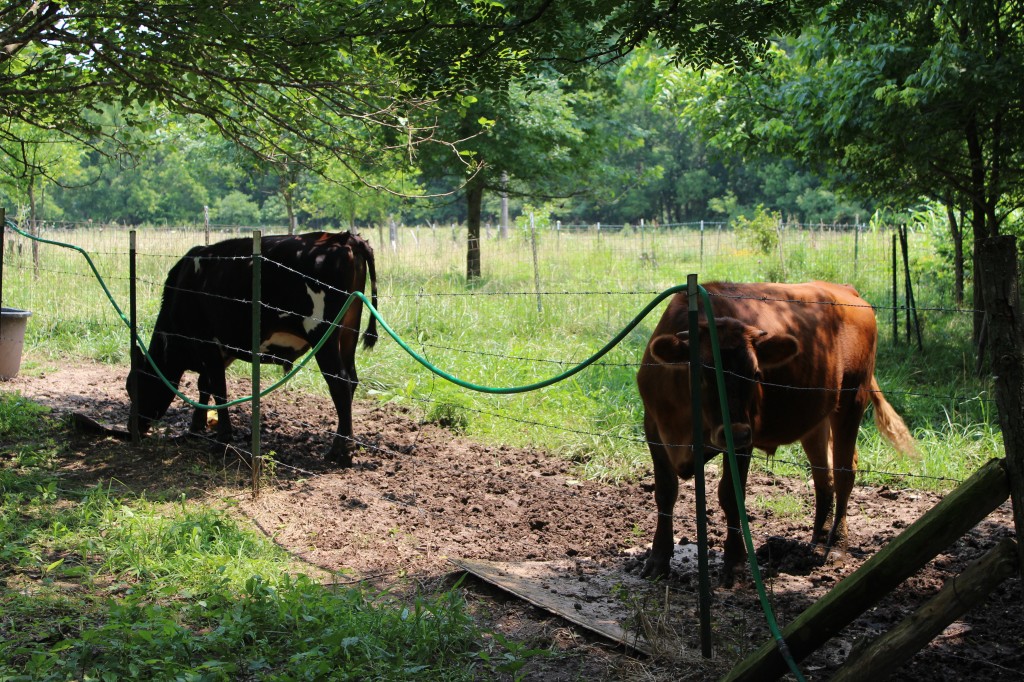 Pet cows. Ha! There were suppose to be freezer meat but now they are pets with names.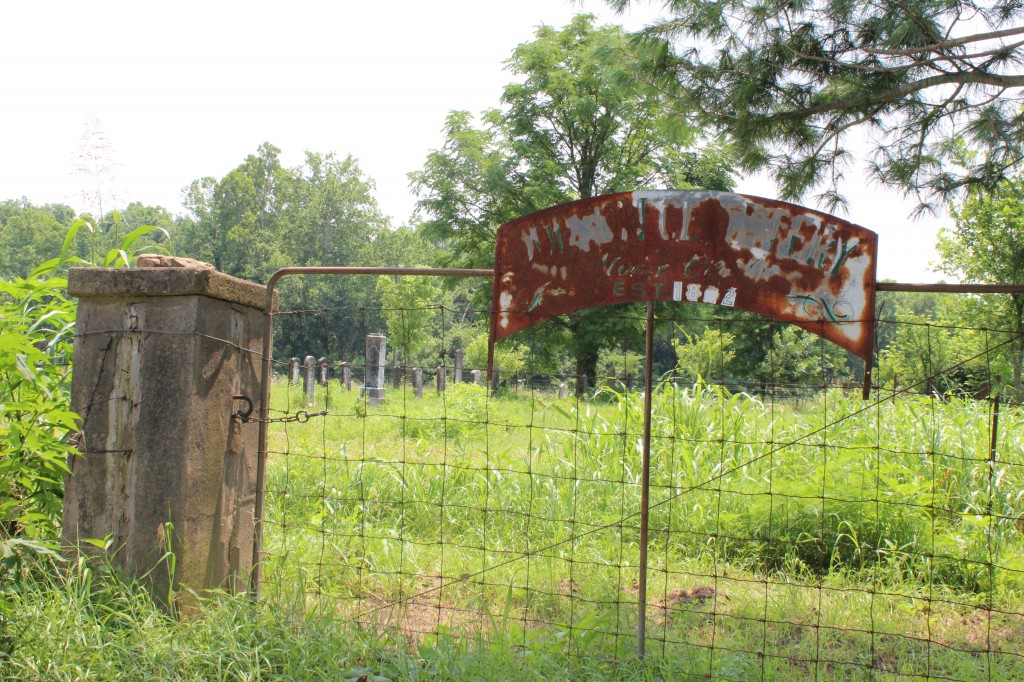 And of course every old country farm house has a cemetery next to it. Funny thing is, it is a family tradition. My Grandma and Grandpa Wright had a cemetery next to their house. It was where all of us cousins would go play in when we were visiting.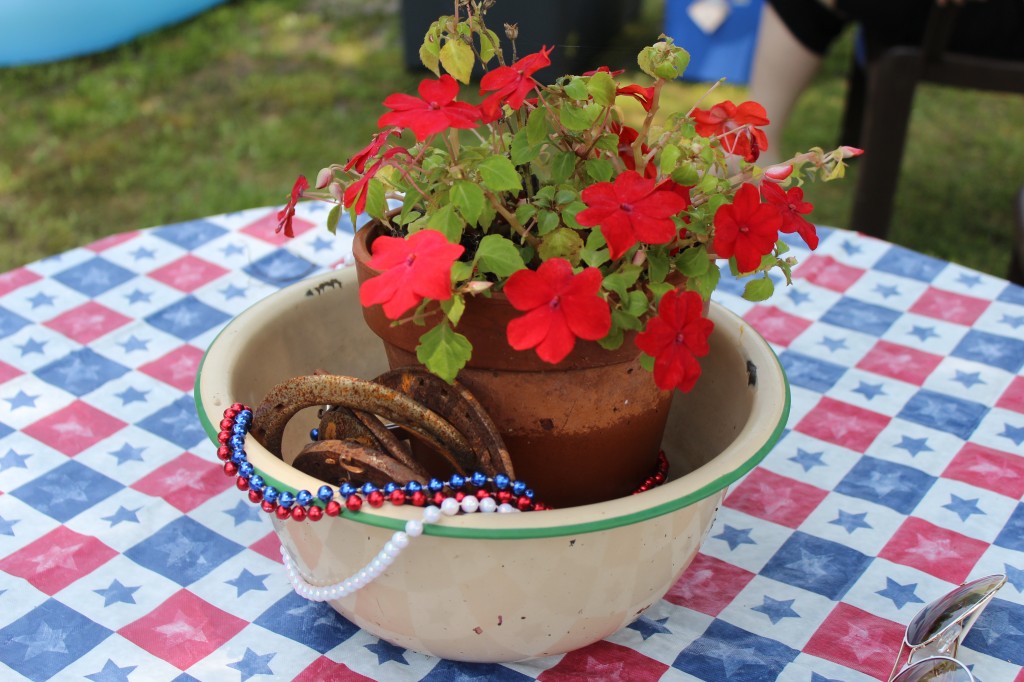 It was a wonderful day in the country with many aunts, uncles and cousins.
You just can't buy those kind of memories!
Becky
Oh..,I made a few pies myself….though not as tasty as my Aunt Corenes.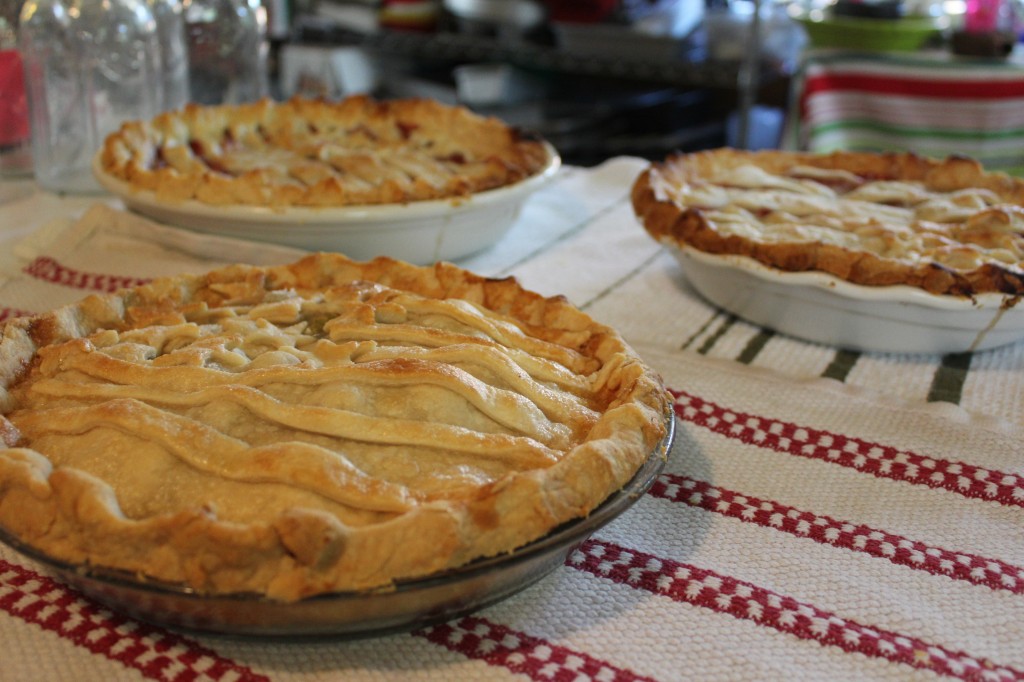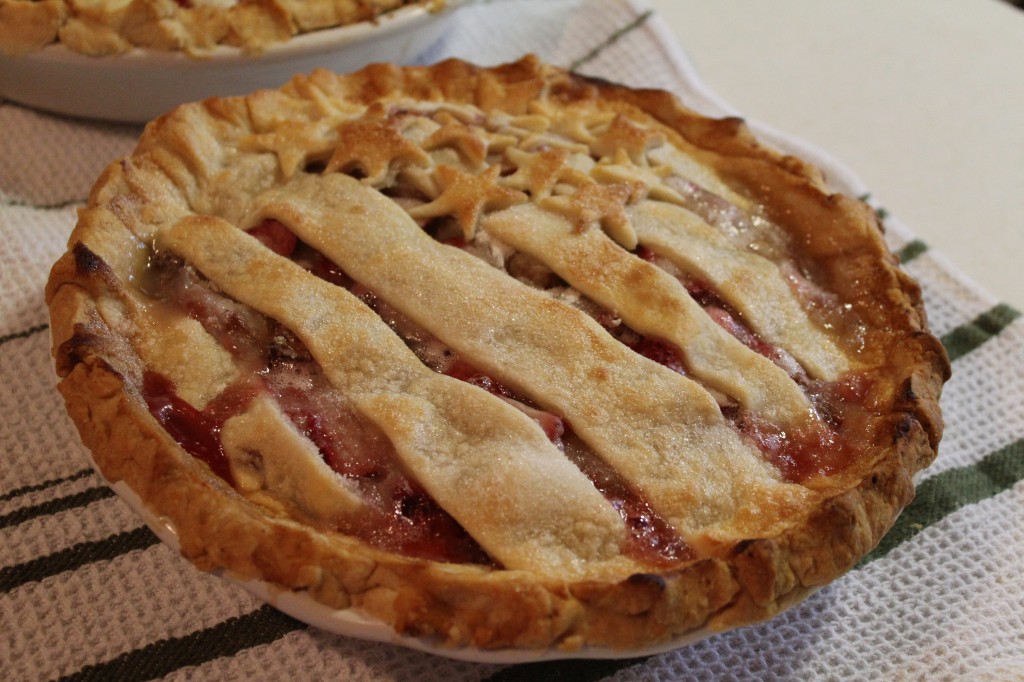 I made two strawberry rhubarb pies and a gooseberry.
I will get the recipes posted soon : )
Becky