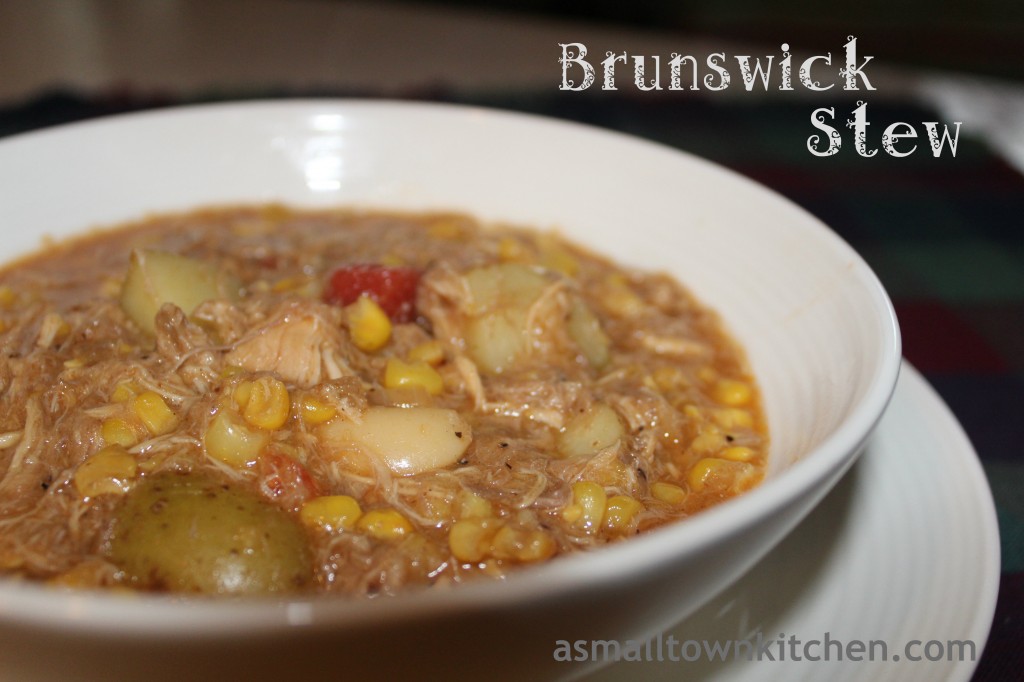 You will have to forgive me for posting, yet another soup/stew recipe.
I just could not help myself.
Soup is (almost) like a steak…well…maybe that is taking it a little too far…..soup is like a great grilled piece of chicken breast for me.
I have been wanting to make a Brunswick stew ever since I went to Destin Fl and tried some at a Hogs Breath restaurant. It was not spicy (though you can make this recipe spicy if want), it had the perfect combination of meat and veggies. And…it was very filling.
With the world series going on, homecomings and play offs at school, you just might have some left over pork and chicken or beef you need to use up. This stew is perfect for that! I had some left over chicken in the freezer, and some left  over pork butt I cooked in the crock pot (to make BBQ pork sandwiches) that I used to make this recipe. You could use left over roast too. OR a combination of all three meats. Since the meat is already cooked, it does not take long to prepare this stew and get it on the table. My home made  Crusty White Bread recipe would go perfect with this stew.
As the temperature dips down later this week, dip your spoon into some hearty Brunswick Stew.
Here is what you need.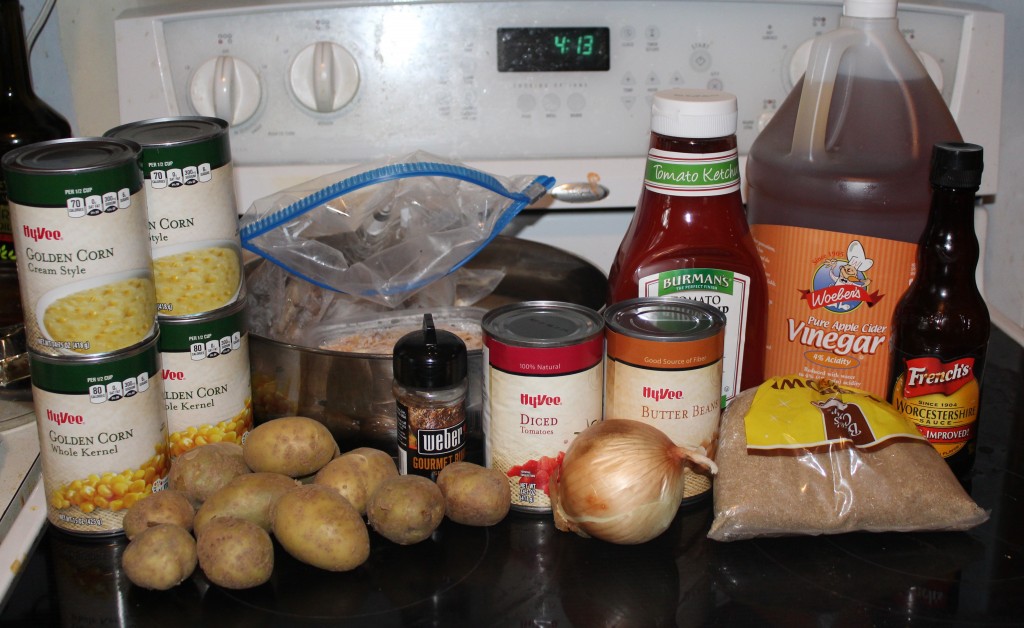 You will need 7 to 8 cups of shredded meat (I used a combination of chicken and pork), some potatoes, onion, canned corn, butter beans, diced tomatoes, vinegar, Worcestershire sauce, vinegar,  brown sugar, ketchup and some steak seasonings. You will also need 2 cups of beef broth which I forgot to put in the picture.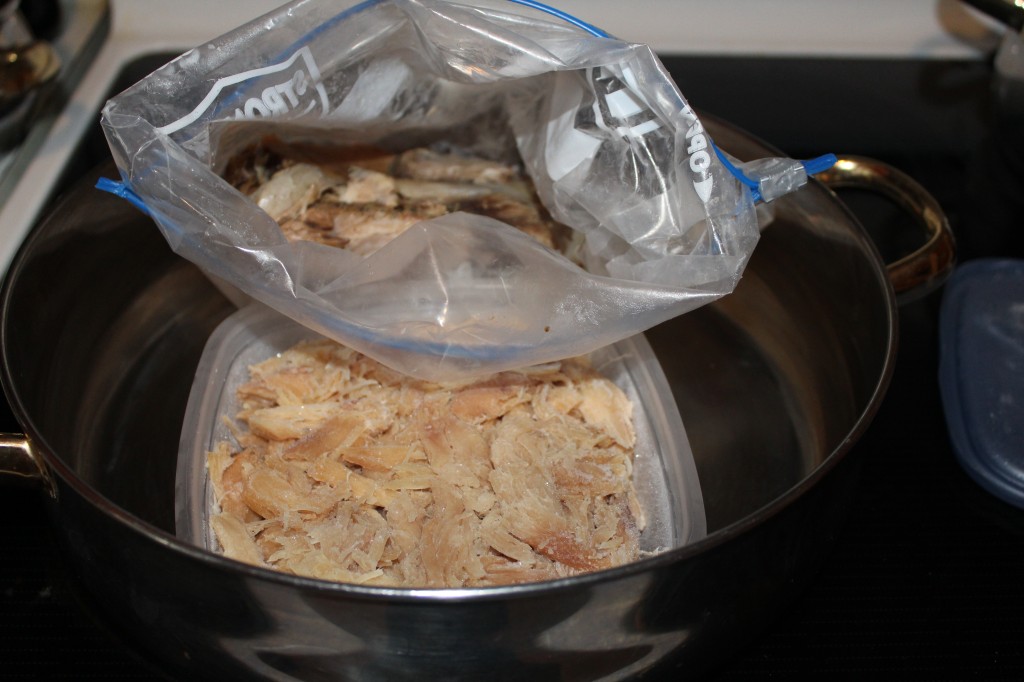 Here is my frozen chicken and pork butt. You could also use a pork loin or left over roast.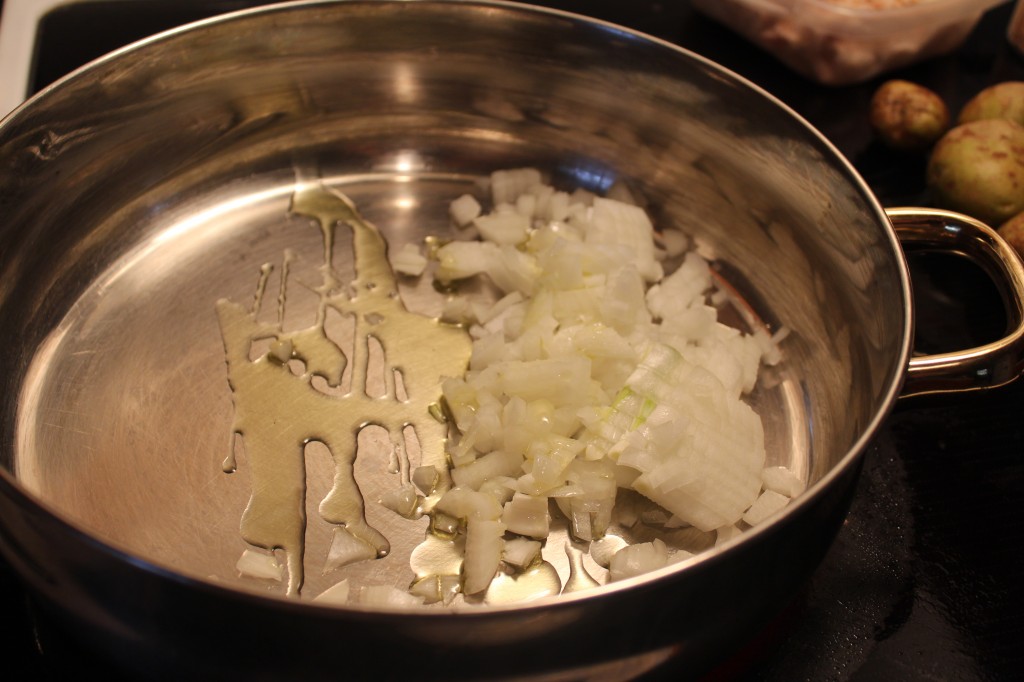 First thing you do is saute the onions in some olive oil until they are translucent.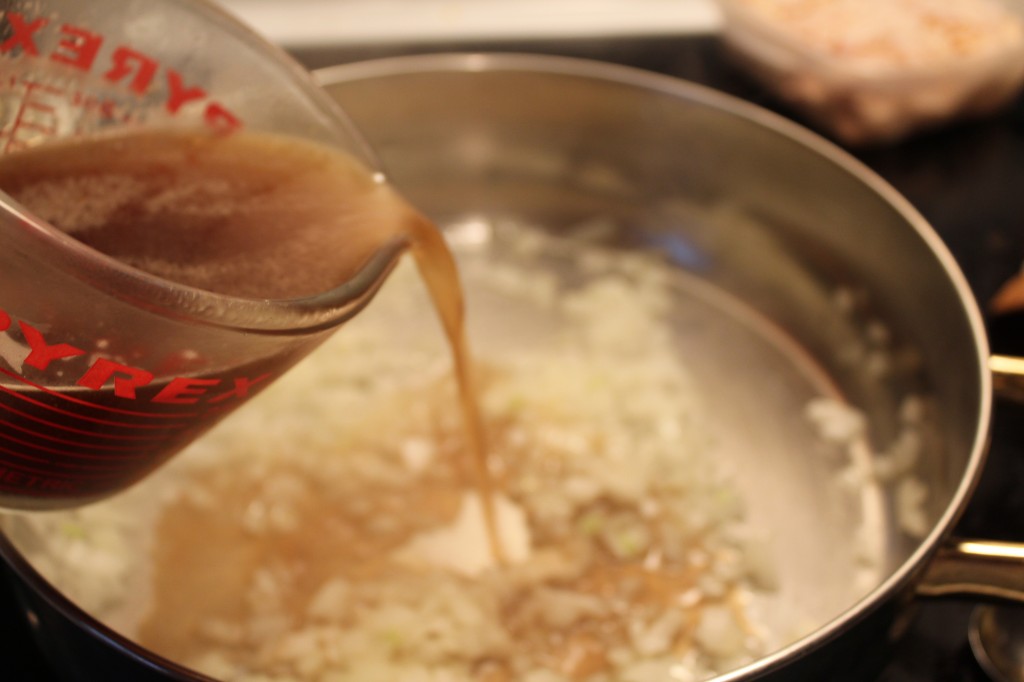 Add in the beef broth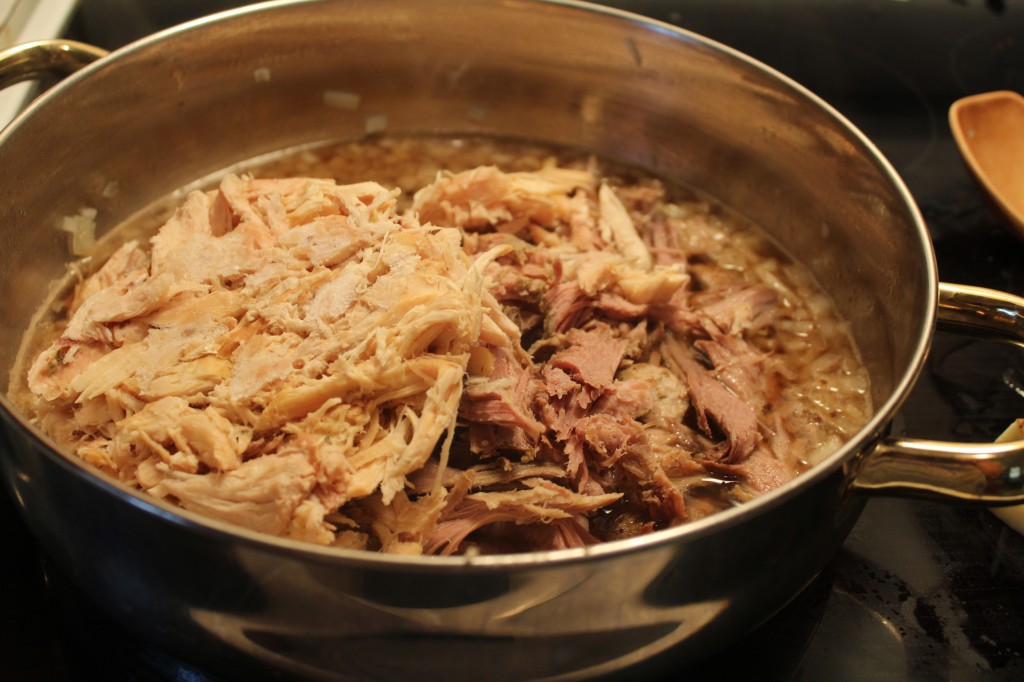 Add the cooked combination of meat that you choose.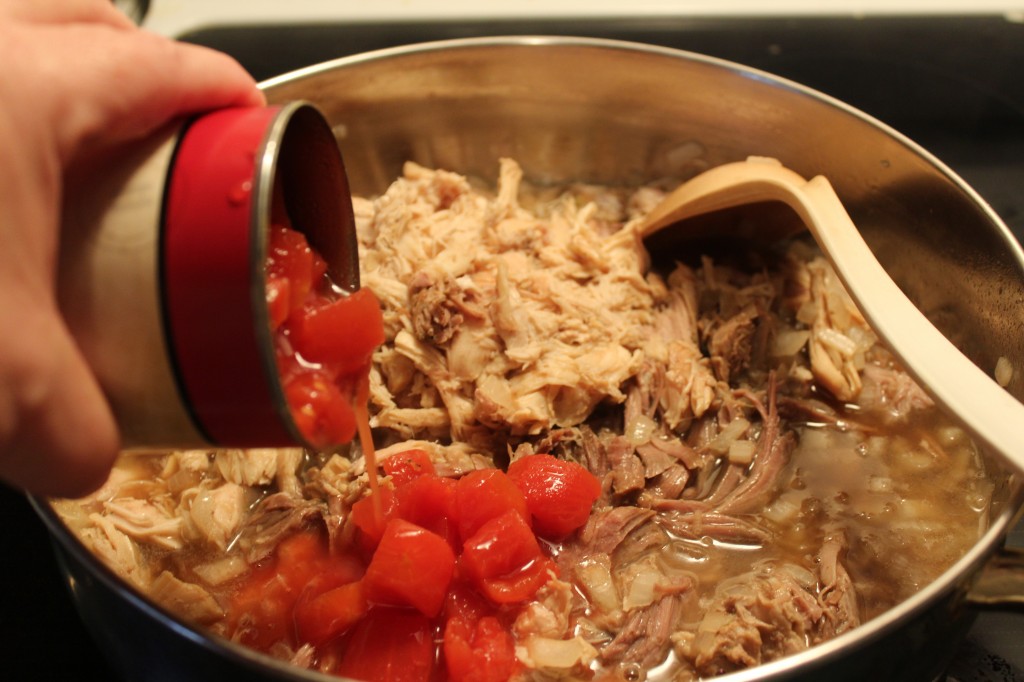 Pour in the diced tomatoes.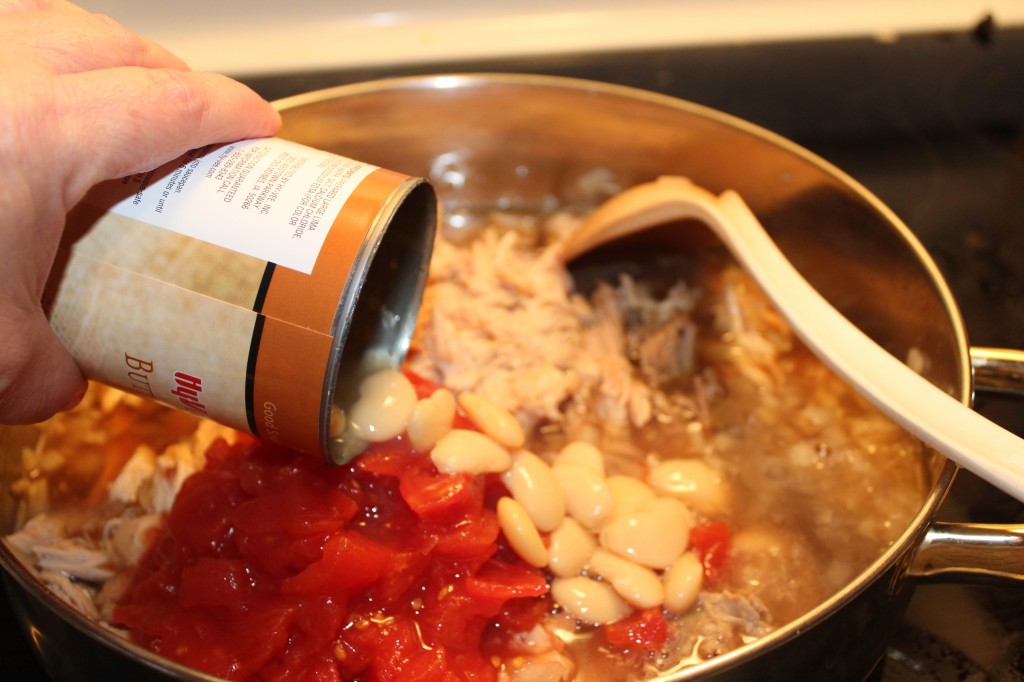 Add in the can of drained butter beans. These might also be called lima beans.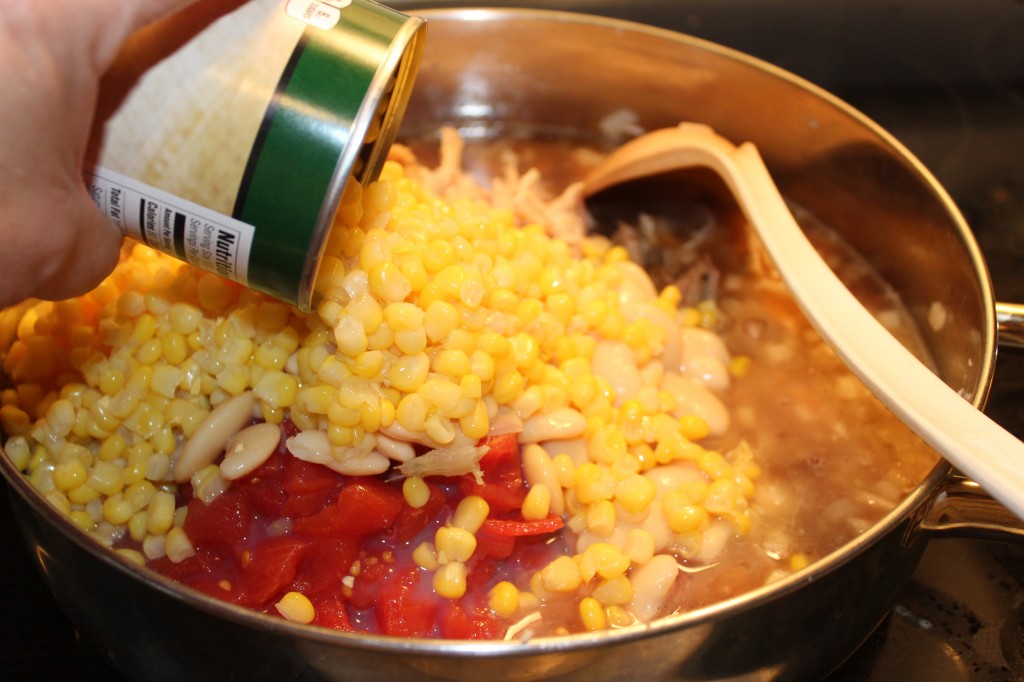 Add in two cans of drained corn.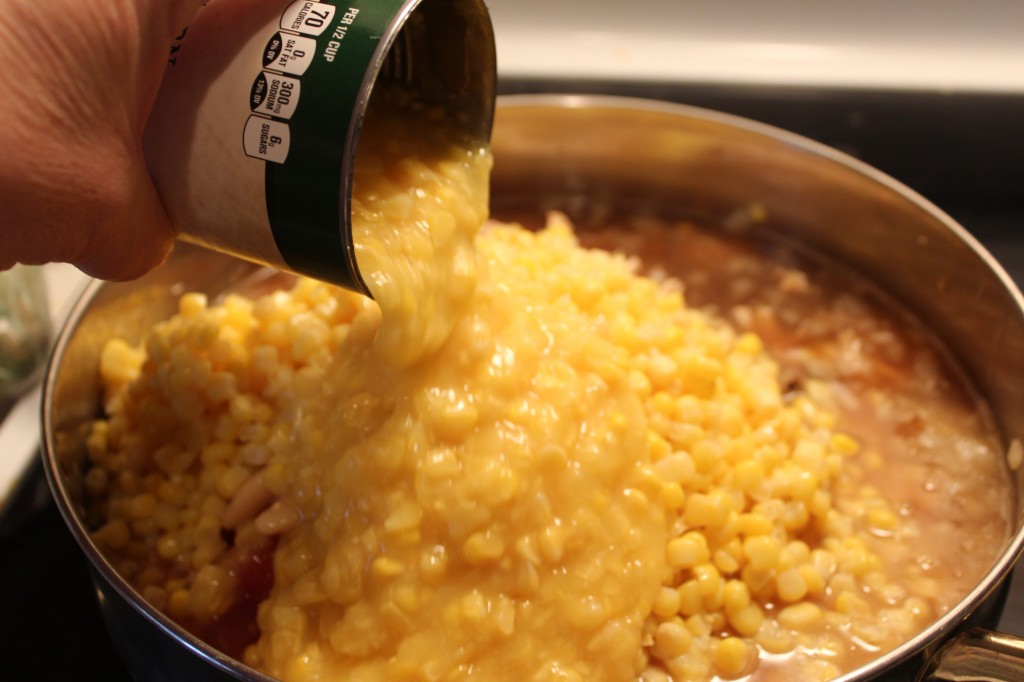 Add in two cans of creamed corn.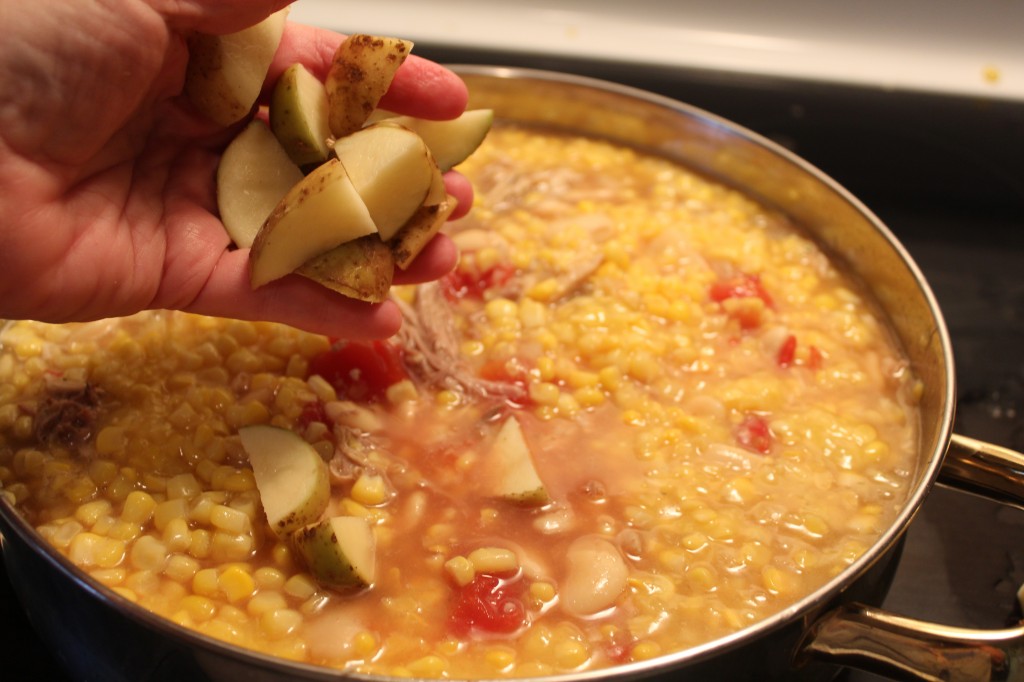 Now, add in the diced potatoes.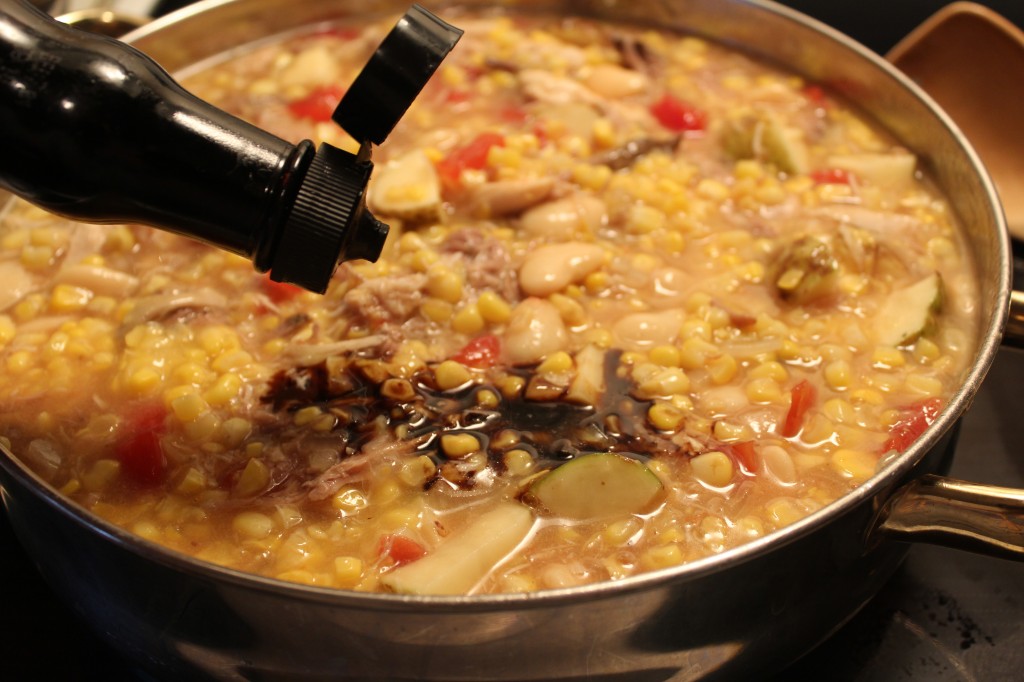 Lets get this stew seasoned. Add in the Worcestershire sauce.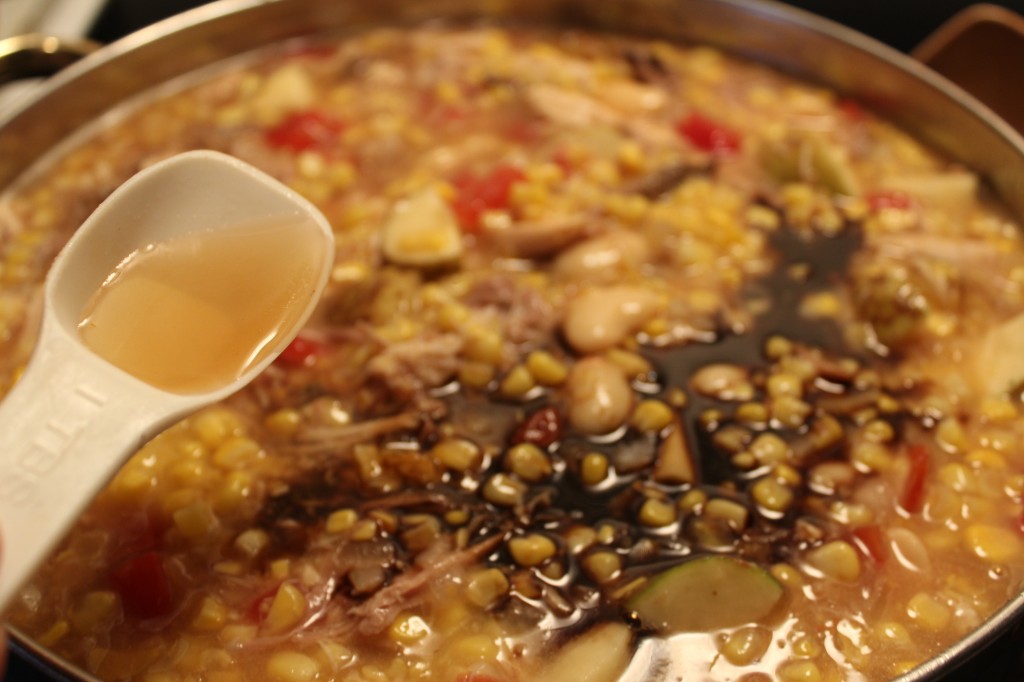 Add in the apple cider vinegar.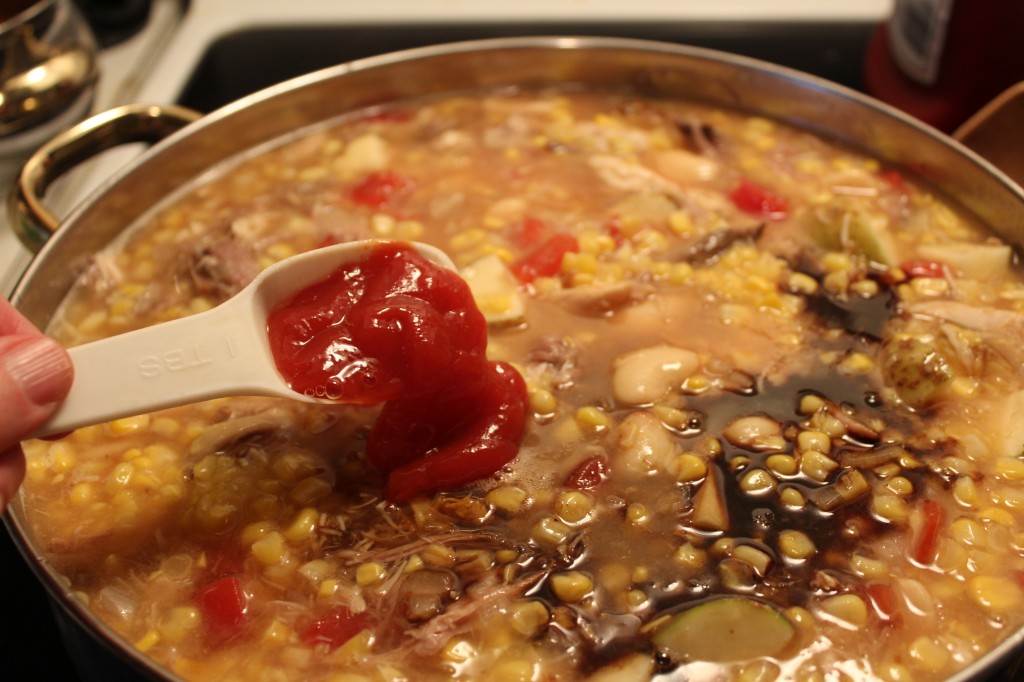 Add in the ketchup.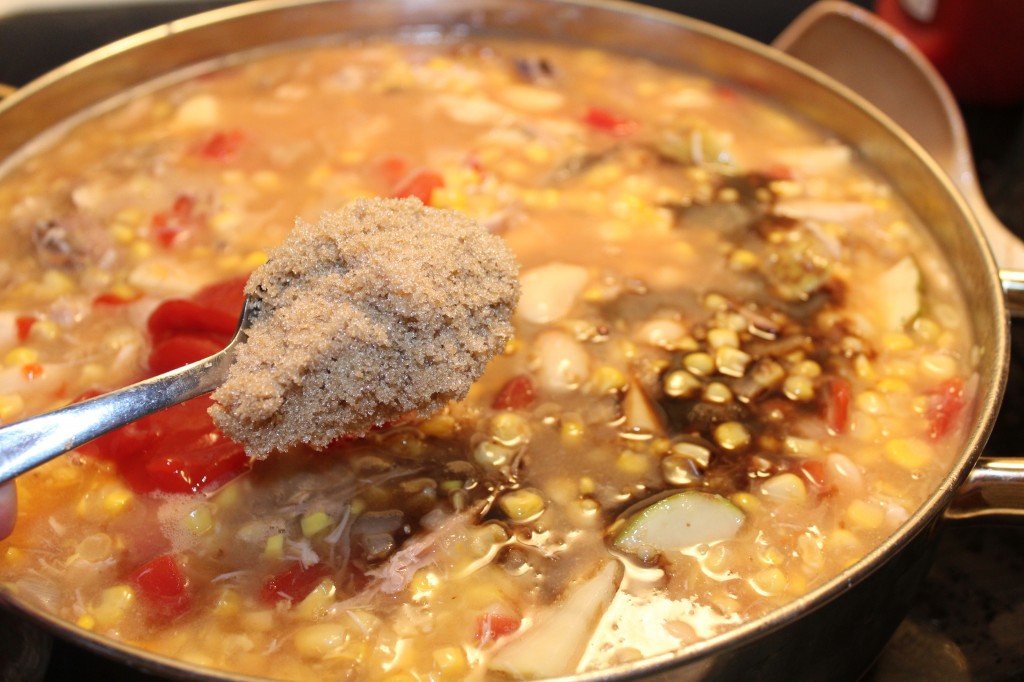 Spoon in the brown sugar.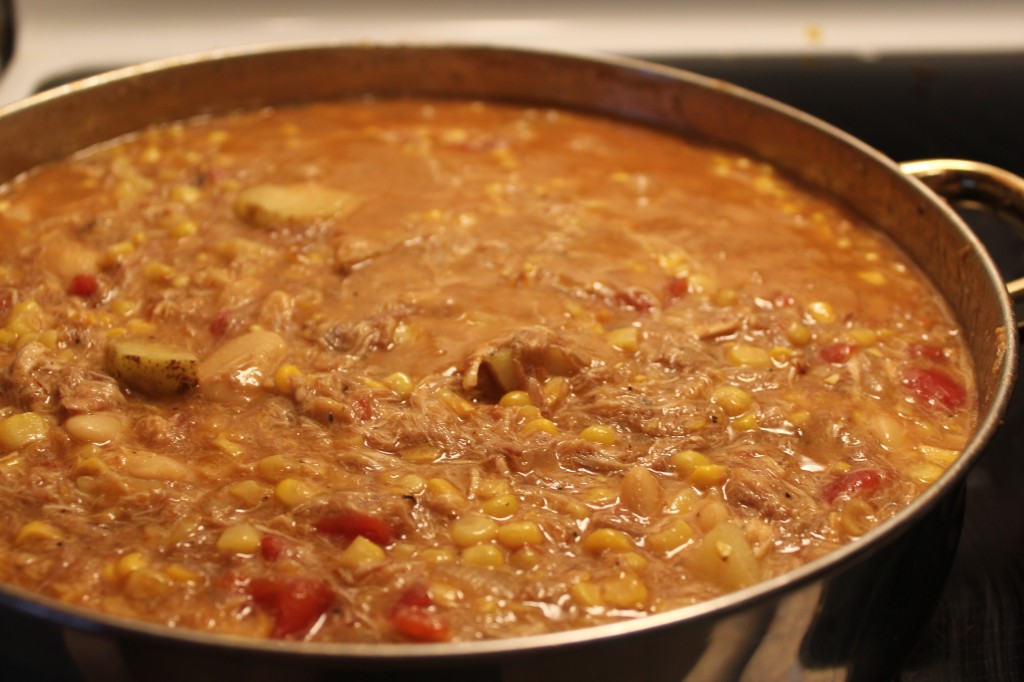 Add in the steak seasoning. Stir it all together.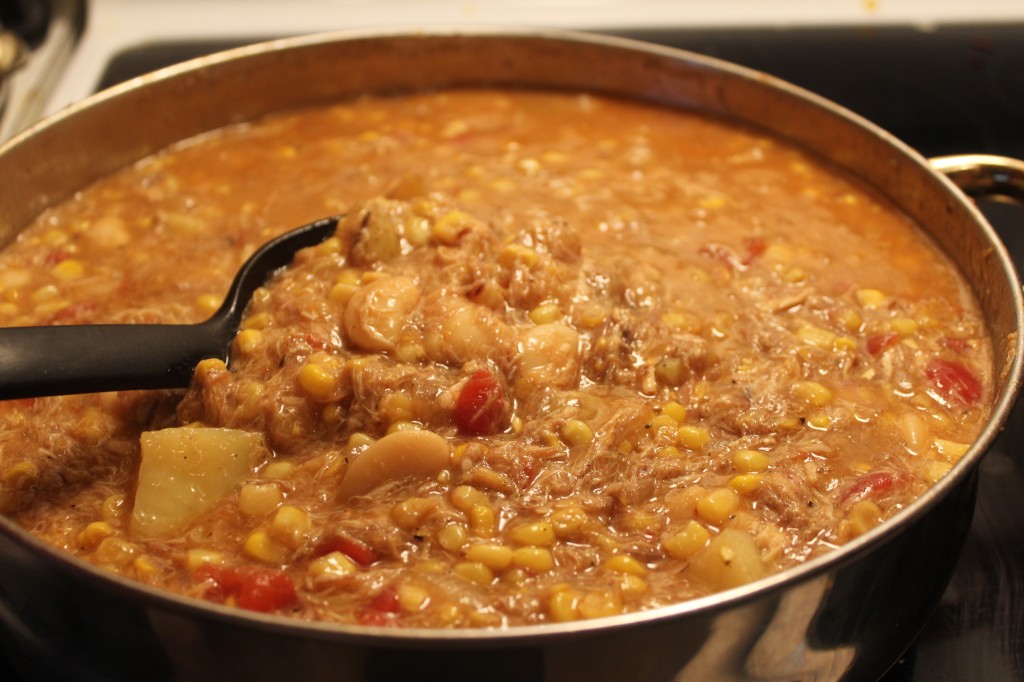 Cook on low until the potatoes are cooked through. Stir often as this is a thick stew and you do not want the bottom to scorch.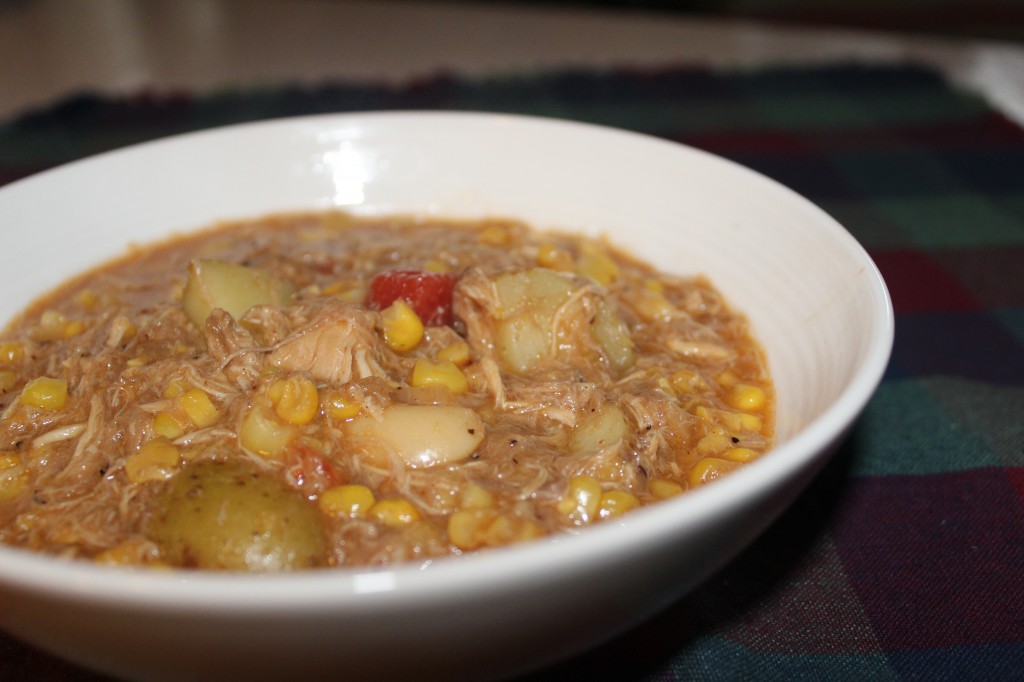 When the potatoes are tender, it is time to ladle the stew up in bowls.
Hope you are hungry!
Enjoy,
Becky
Brunswick Stew
Adapted From Add a Pinch.com
Ingredients:
7 to 8 cups of shredded meat. (combination of chicken, pork or beef) Feel free to use just one meat or all three
2 cups of beef stock
1 medium onion, diced
5 medium red potatoes, cubed into bite size pieces ( I used small yukon gold potatoes and it worked great)
1 (15 ounce) can of butter beans, drained
2 cans corn (drained)
2 cans cream corn
1 (24 ounce) can of diced tomatoes
1/4 cup ketchup
3 to 4 tablespoons brown sugar
2 tablespoons apple cidar vinegar
2 tablespoons Worcestershire sauce
1 tablespoon steak seasoning
Cayenne pepper (optional)
Directions:
Dice up the onions. Cut the potatoes into bite size cubes.
Over medium heat, saute the onions in about 2 to 3 table spoons of olive oil. Saute until translucent. Add in the cooked shredded meat (combination of chicken, pork and beef).
Pour in the beef stock. Add in rest of the ingredients. Simmer on low until the potatoes are tender.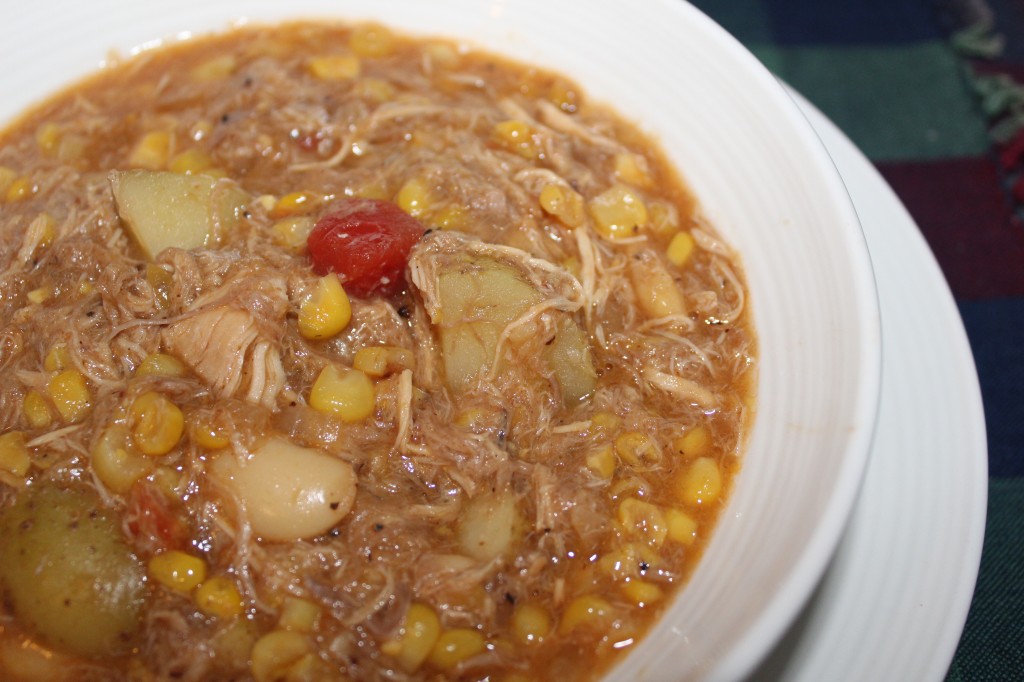 This picture makes me want to make some more even though I already have some in the freezer!
Other post you may enjoy reading:
Roasted Pumpkin Seeds                  Oven BBQ Brisket                                Taco Soup