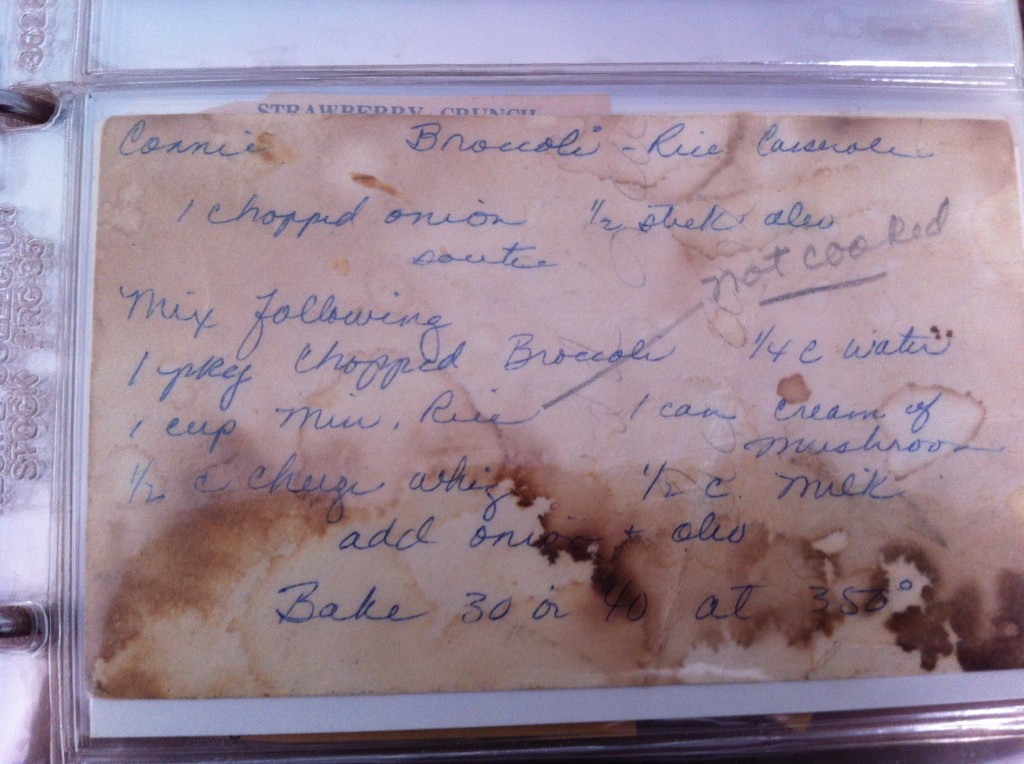 This is a much loved recipe.
I wonder how you can tell?
I can't think of a better way to honor someone that has passed from this life on to the next, than by continuing to make their cherished recipes.
This recipe is from my children's grandmother on their Dad's side, cookbook. She made this comfy, feel good and taste perfect broccoli rice casserole every holiday for years and years. (Along with a oyster casserole she always had to make for husband, Burt.)
It was tradition.
It was reassuring.
You just knew, that you went to her house for the holidays, that casserole would be on her menu. Made with the same ingredients. Made, year after year, with the same amount of care.
It was constant.
Don't you love how food can keep a persons memory right there in front of you, close enough for you to almost see, but close enough for  you to taste it.
All you have to do is make it and pick up a fork.
I have been craving this broccoli rice casserole for quite sometime and decided it was time to make it. It taste like holidays past, mingled with precious memories.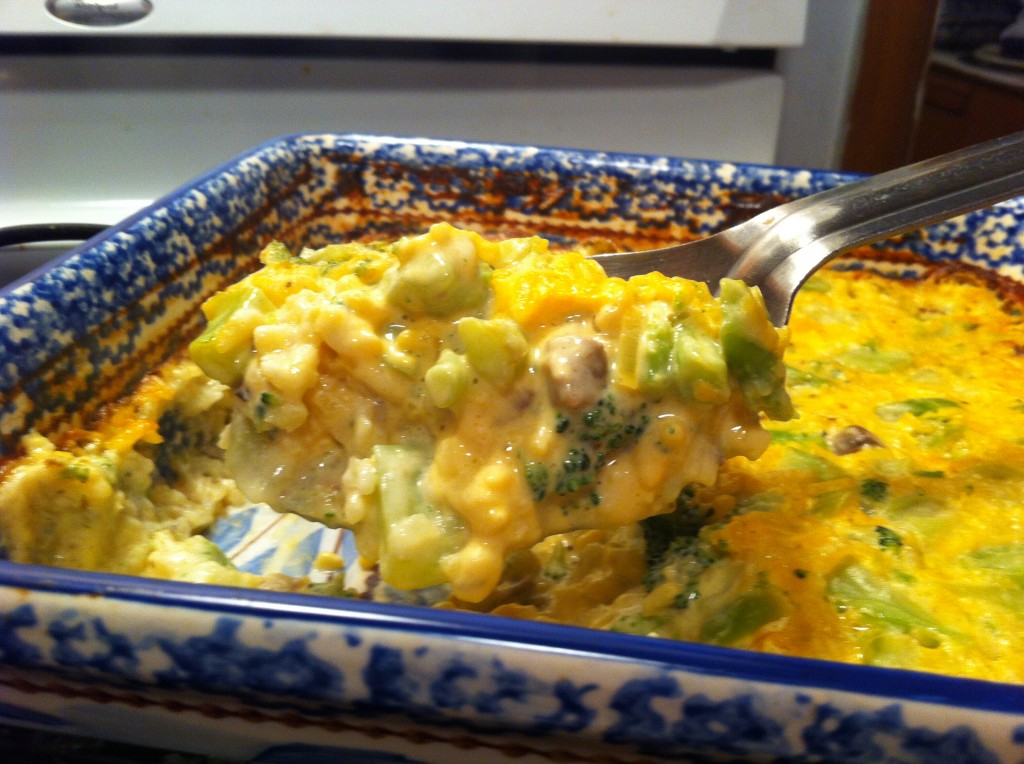 I could have eaten the whole thing. I might have, but Oldest Daughter who does not cook, wanted some too.
Anywho, if you need an easy peasy perfect tasting broccoli side dish, this one has the perfect combination of ingredients.
Here is all you need to make the perfect broccoli rice casserole.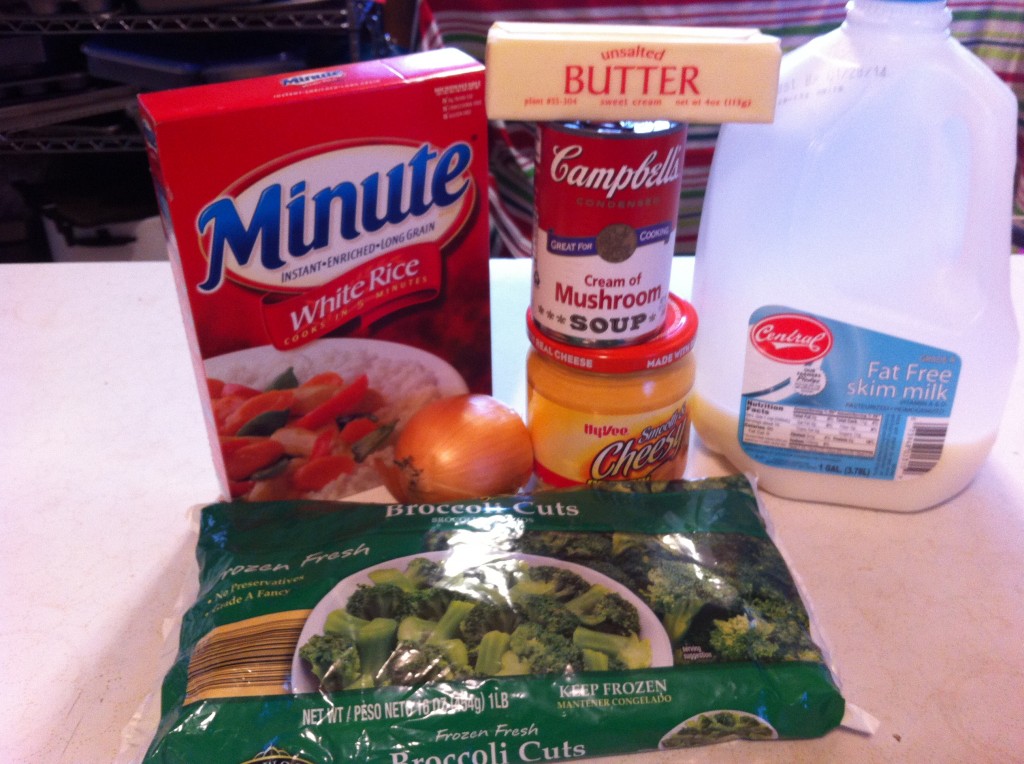 It is made with frozen broccoli, onion, cheese spread (like Cheese Whiz), minute rice, butter, a can of cream of mushroom soup, water (not shown) and milk.
The first thing I did was chopped up my onion in pretty small pieces. I then melted a half a stick of butter in a skillet.
I then put the chopped onion in the butter to sauté until tender.
Now it is time to start assembling the casserole. In a casserole dish pour in the frozen broccoli. Then add the uncooked minute rice.
Now, pour in the cream of mushroom soup, water and the milk.
I added the cheese spread next, then the sautéed onions.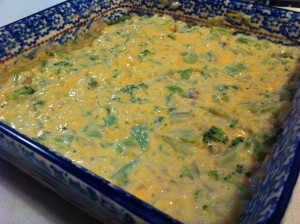 Stir it all together until all the ingredients are mixed thoroughly. You don't want to see clumps of cheese or rice.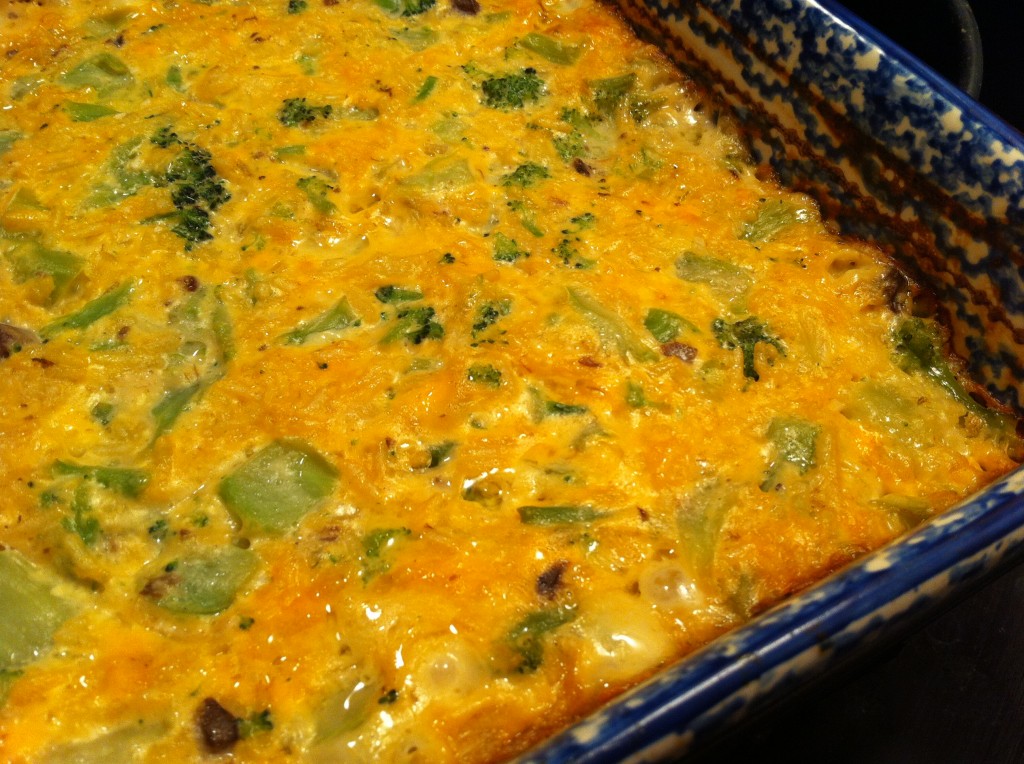 Bake in a 350 degree onion for 30 to 40 minutes. Mine took 40 minutes.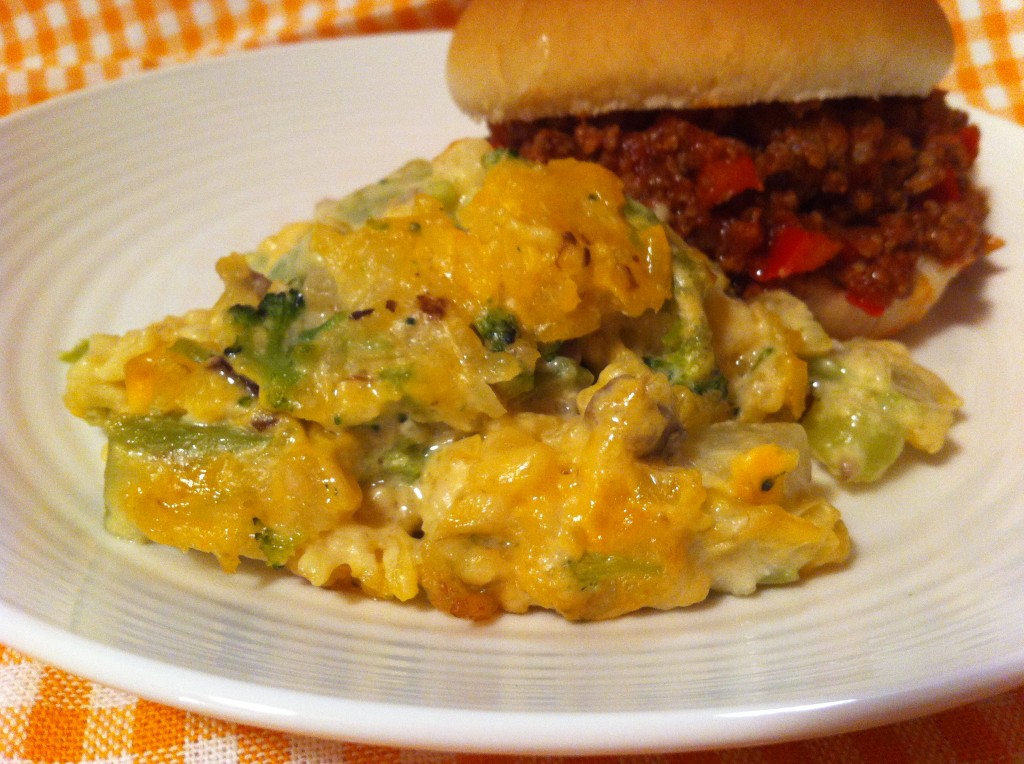 It went perfect with the Messy Marvin sandwiches I made.
Are you ready to make some now?
Here is the recipe:
Grandma Jackie's Broccoli Rice Casserole
Ingredients:
16 ounces frozen broccoli pieces.
1 can of cream of mushroom soup
1 cup uncooked minute rice
1/2 cup of milk
1/4 cup water
1/2 cup of Cheese Whiz (or another store brand)
1 medium chopped onion.
1/2 stick (4 tablespoons) butter or margarine.
Directions:
Saute the onions in the butter until tender. In a casserole dish, place the broccoli, soup, milk, water, cheese whiz, rice and the sauté onions. Mix together thoroughly. You do not to see clumps of rice and cheese.
Bake in a preheated 350 degree oven for 30 to 40 minutes or until bubbly and starting to brown around the edges.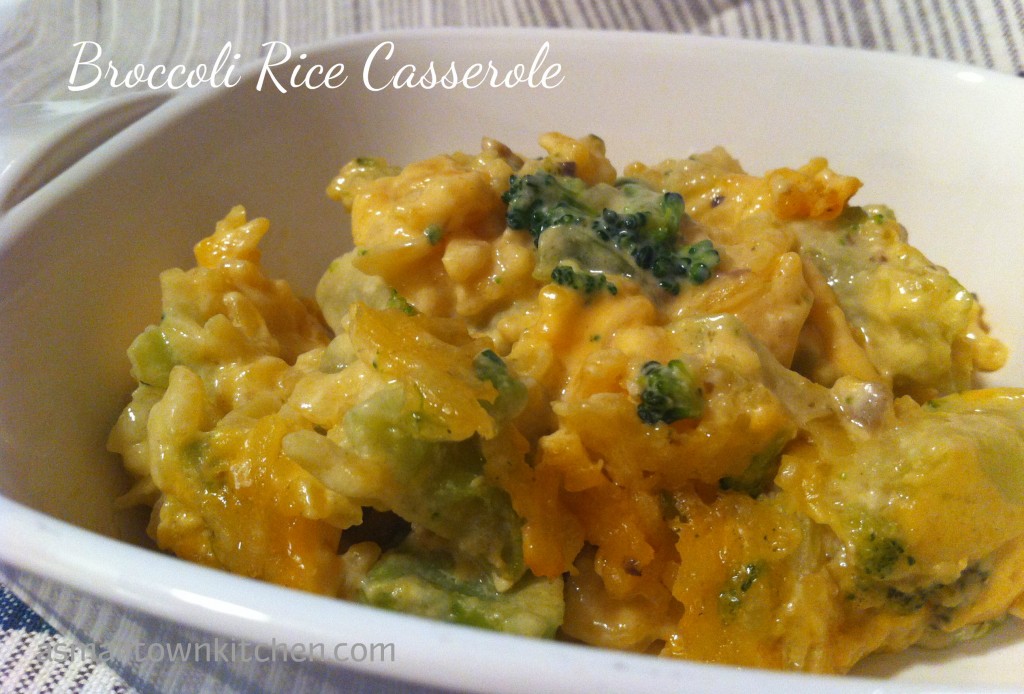 It comes out perfect!
Enjoy,
Becky