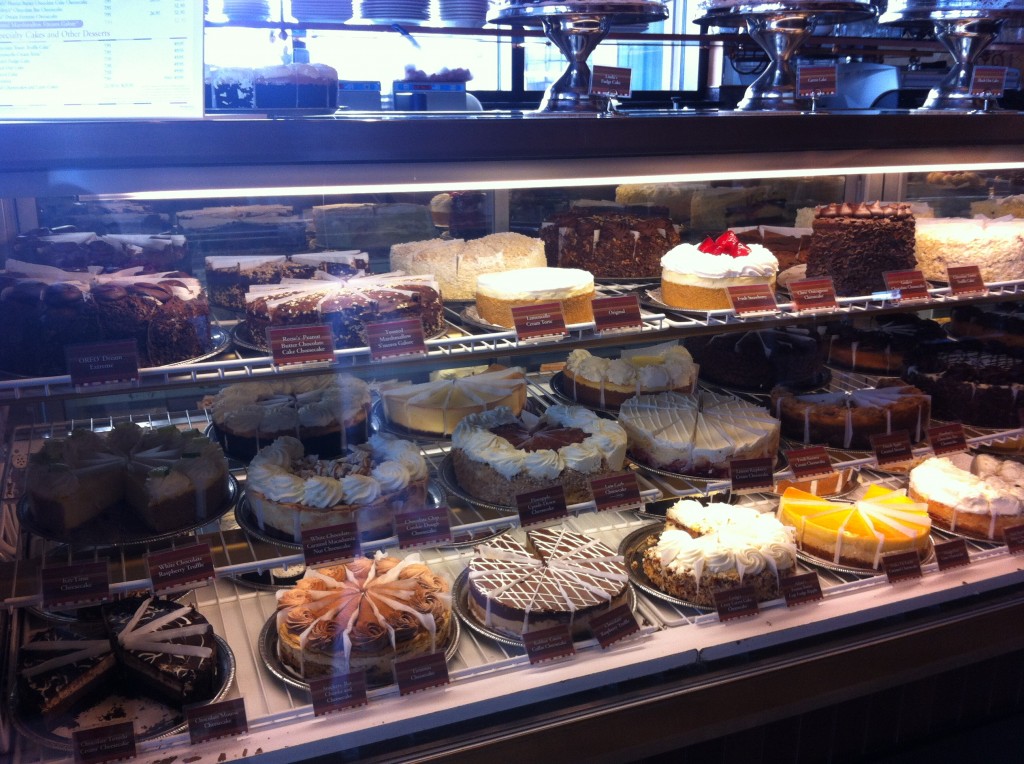 I think most of you know by now that I went to St. Louis with my sister in law and niece, over the weekend to celebrate PIC's birthday.
We had such a nice trip and ate some really great food (that is the best part).
One of the places we HAVE to go to is, The Cheesecake Factory. Not only is it a beautiful restaurant, the food is great and their cheesecakes….my oh my……good!.
Anywho, PIC had this great idea. We would eat lunch there early so we could miss the crowds. After lunch, go shopping at the mall. Then come back and have dessert in the afternoon.
The Cheesecake Factory, twice in one day.
PIC is very smart.
So, about 3 or so hours after we had lunch at The Cheesecake Factory, we came back and had dessert.
This is what we had.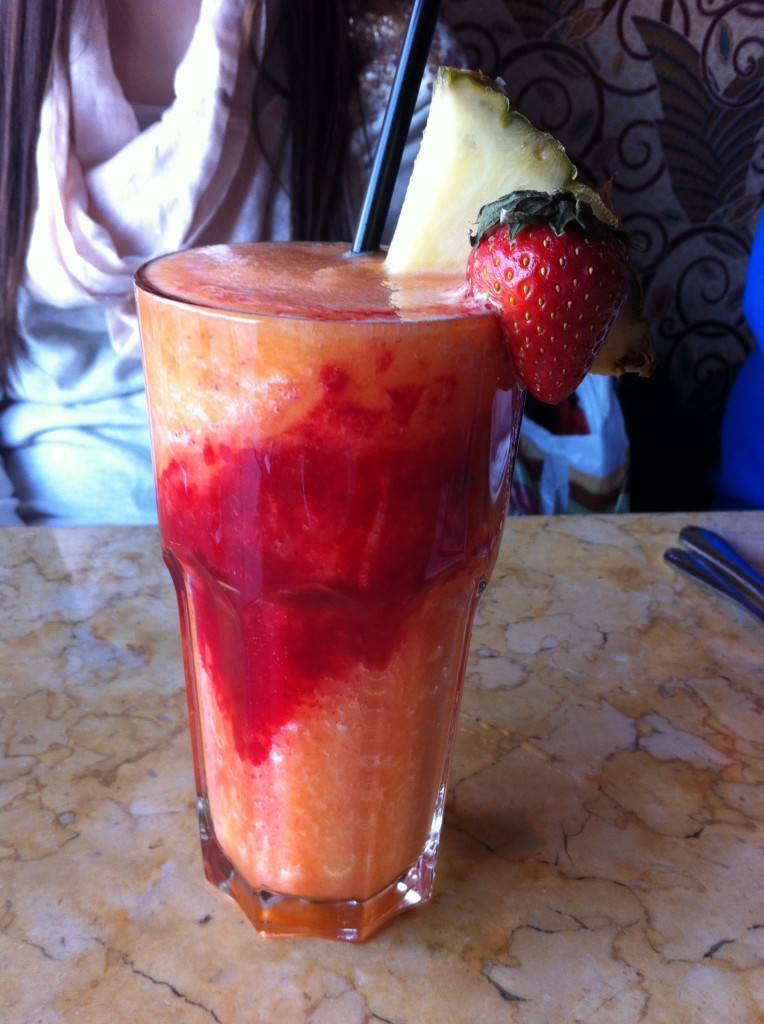 Sparkle had this fab looking fruit smoothie.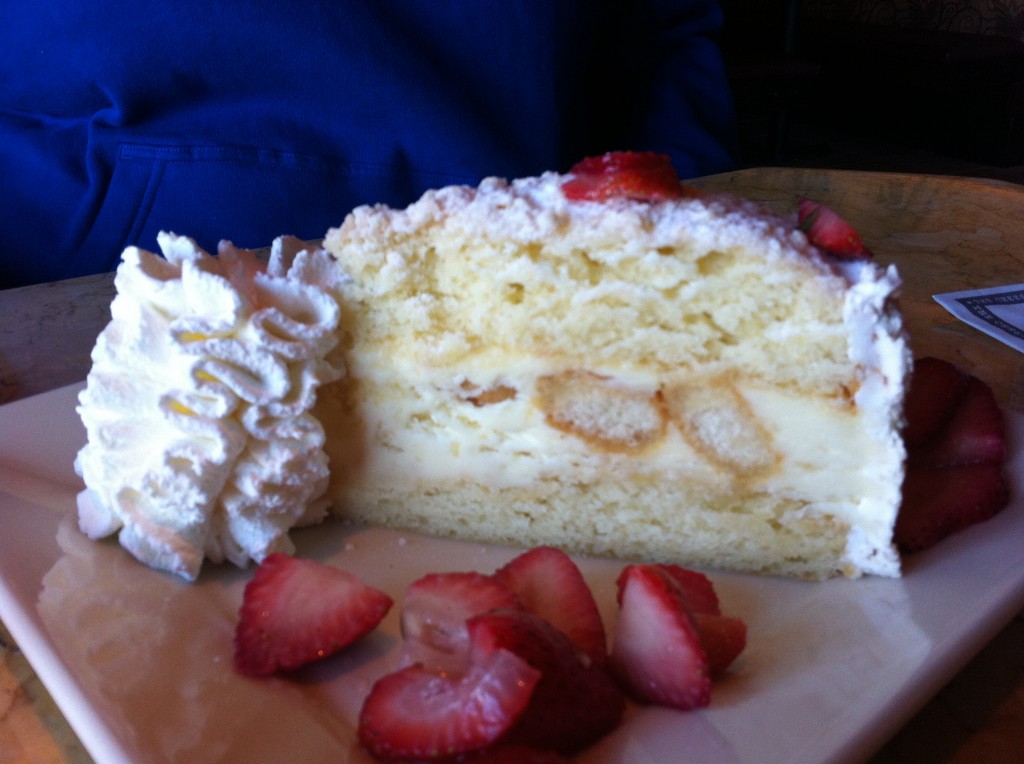 PIC had this Lemoncello Cream Torte. I kept saying Lemon Jello…..no matter. It was divine.  It had ladyfingers in the middle with the cream and this sweet crunchy topping. Not to mention all the whipped cream.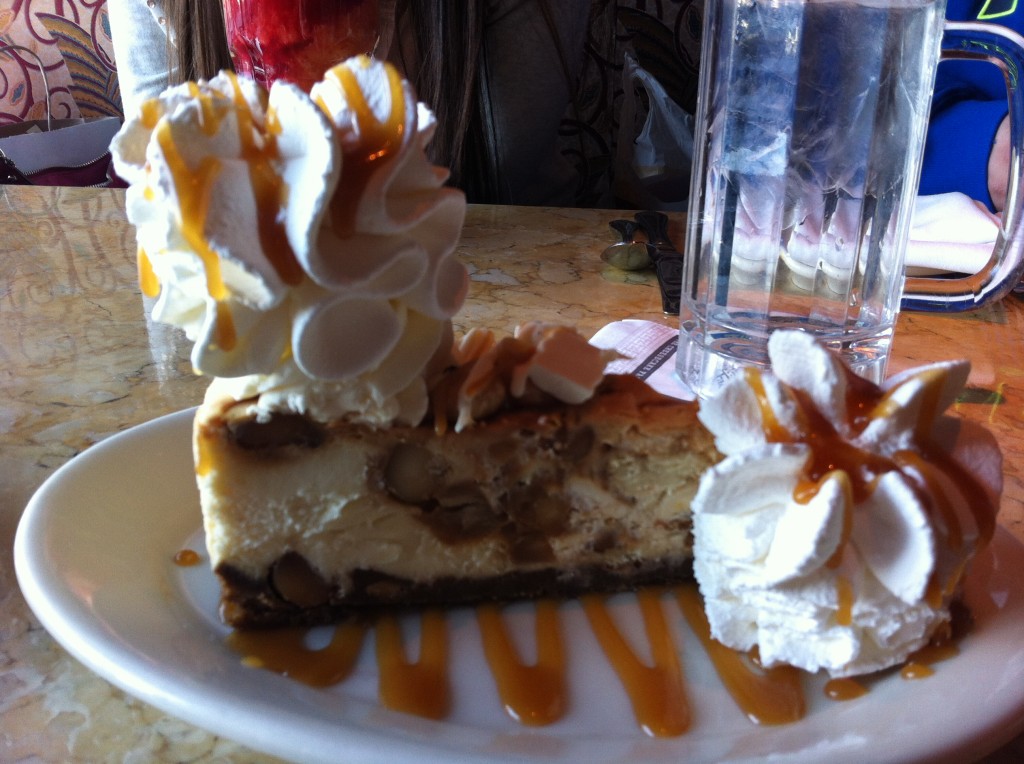 I could not resist the White Chocolate Caramel Macadamia Nut Cheesecake. It had loads of macadamia nuts inside with creamy caramel topped with whipped cream and drizzled with caramel.
PIC…can you have a birthday weekend every weekend????
I need more cheesecake!
Becky