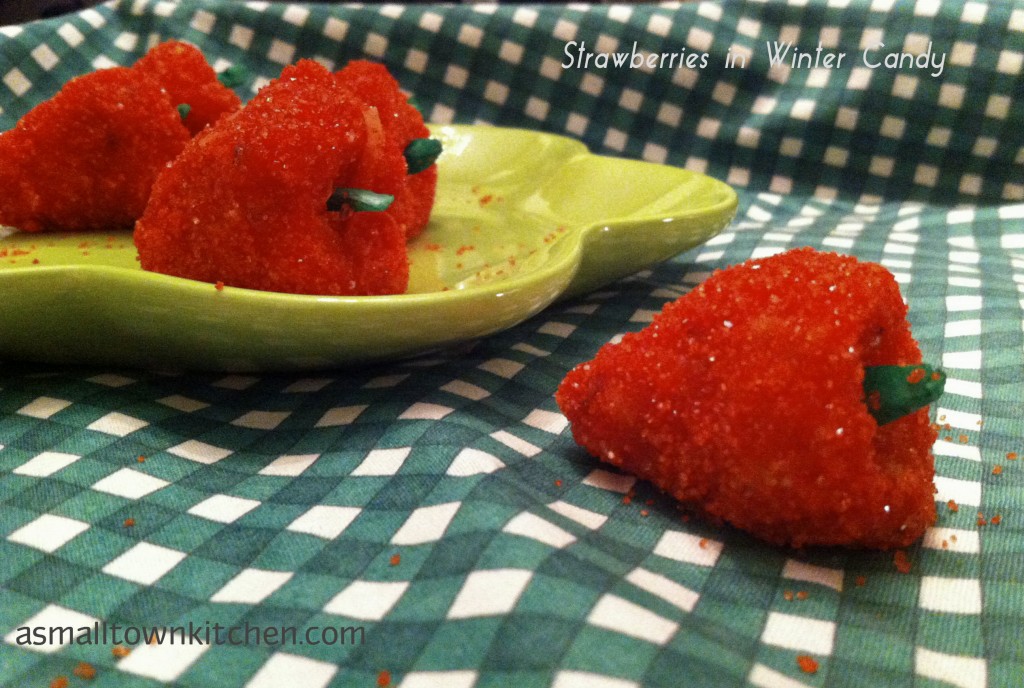 WooHoo…..holiday break is finally here! I have postponed my holiday baking until the last minute (as usual) and spent the better part of the day in the kitchen making home made goodies for my Christmas Trays I give out as gifts on Christmas Day.
Last week, I happen to run across this recipe for, strawberries in winter candy,  from an old cookbook one of my students brought to school. She was making no bake cookies and was using the recipe for them from the  old cookbook. I asked to borrow the book for the day to look through it on my spare time. She informed me the book belonged to her mom and she needed it back. (I guess her mom made it clear that she was not to lose the cookbook at school.) After I spent, more time than I could spare, looking through the cookbook and making copies of interesting recipes, this recipe caught my eye.  I remembered eating these strawberry candies at a church fellowship dinner way back when I was in college. I don't know about you, but some recipes just put a smile on  your face when you see find it. I knew I just had to add these to my Christmas trays.
I mean…who does not like Strawberries in Winter? The name alone sounds yummy!
This recipe does not require any baking or boiling. All you have to do is stir the ingredients together, chill, form into a strawberry shape and chill again.
They look so pretty when they are made. The bright red color of the sanding sugar will add a splash of color to your holiday table.
On these cold and icy days here in mid Missouri, some strawberries in winter sure sound good!
Here is all you need to make these delightful candy strawberries.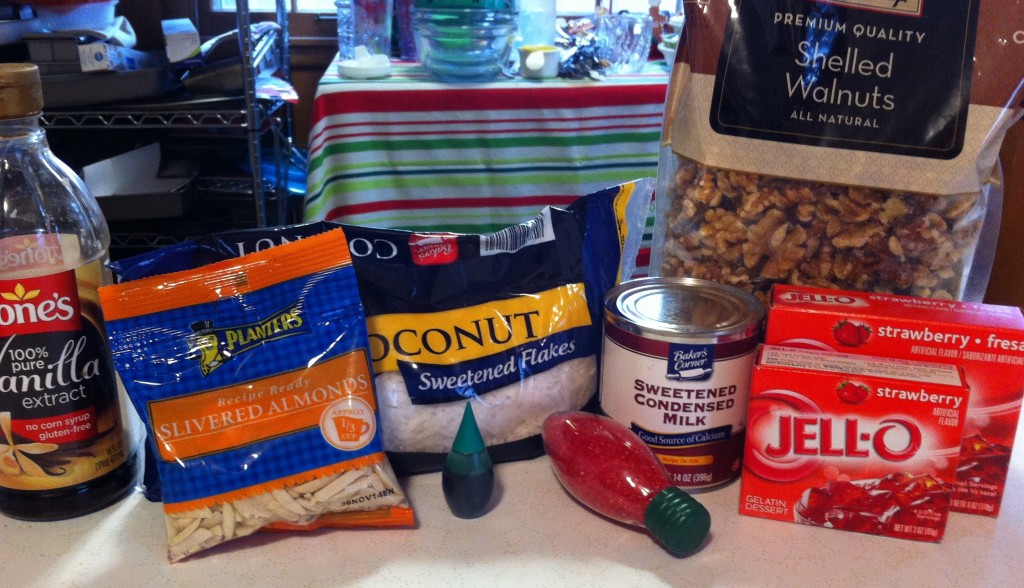 The candy is made from sweetened condensed milk, coconuts, chopped walnuts, vanilla and jello. The outside is rolled in red sanding sugar and the stem is made from greed dyed almonds.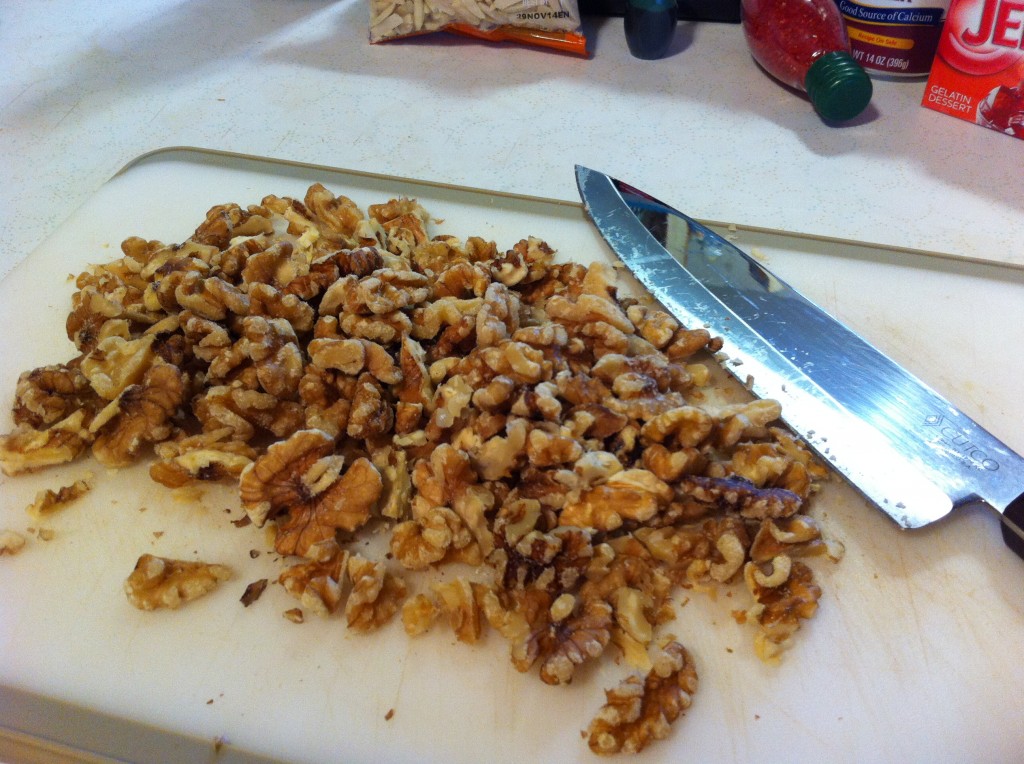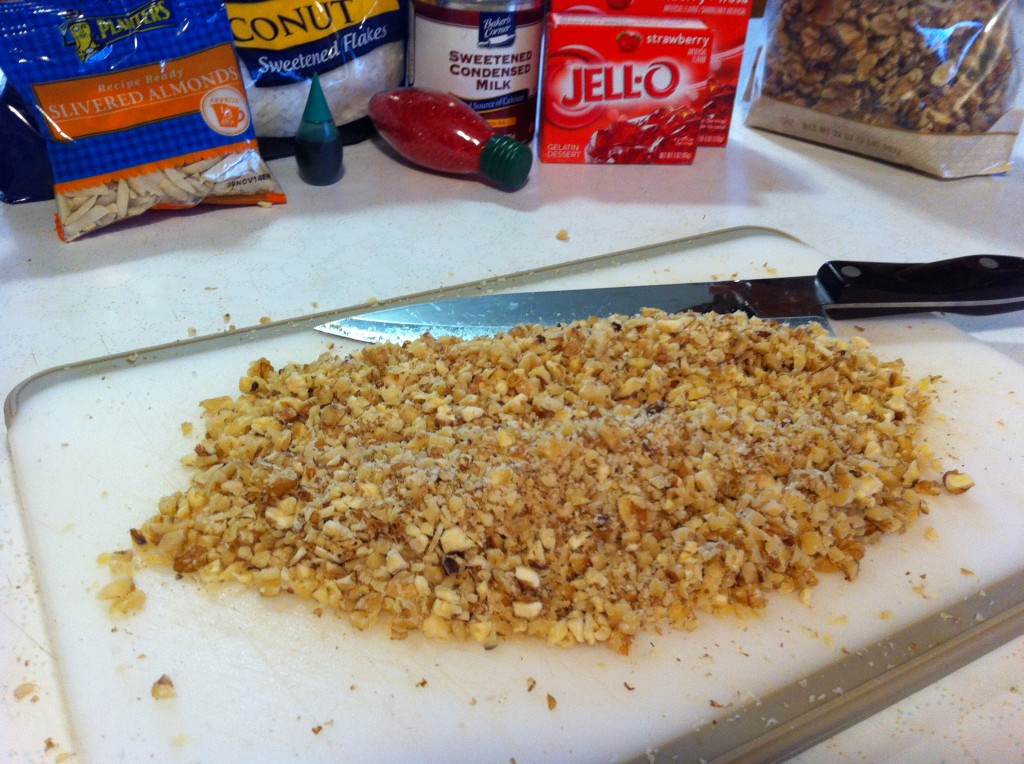 The first thing you need to do is chop the walnuts. I chopped them in pretty small pieces.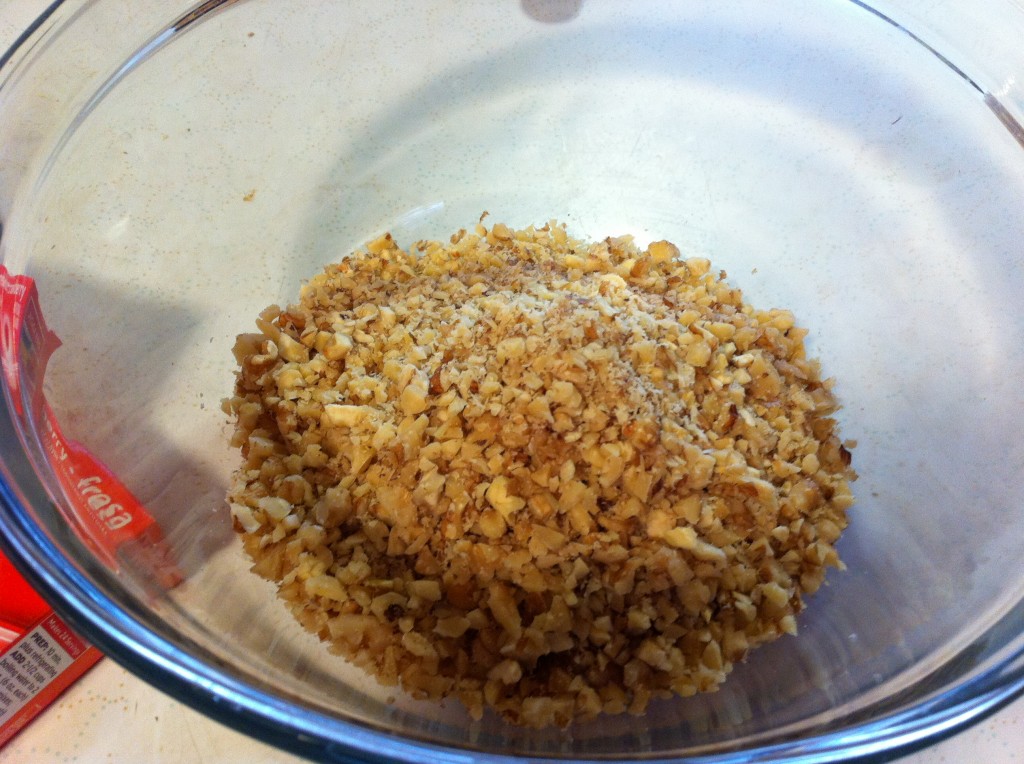 Place the chopped walnuts in a medium size bowl.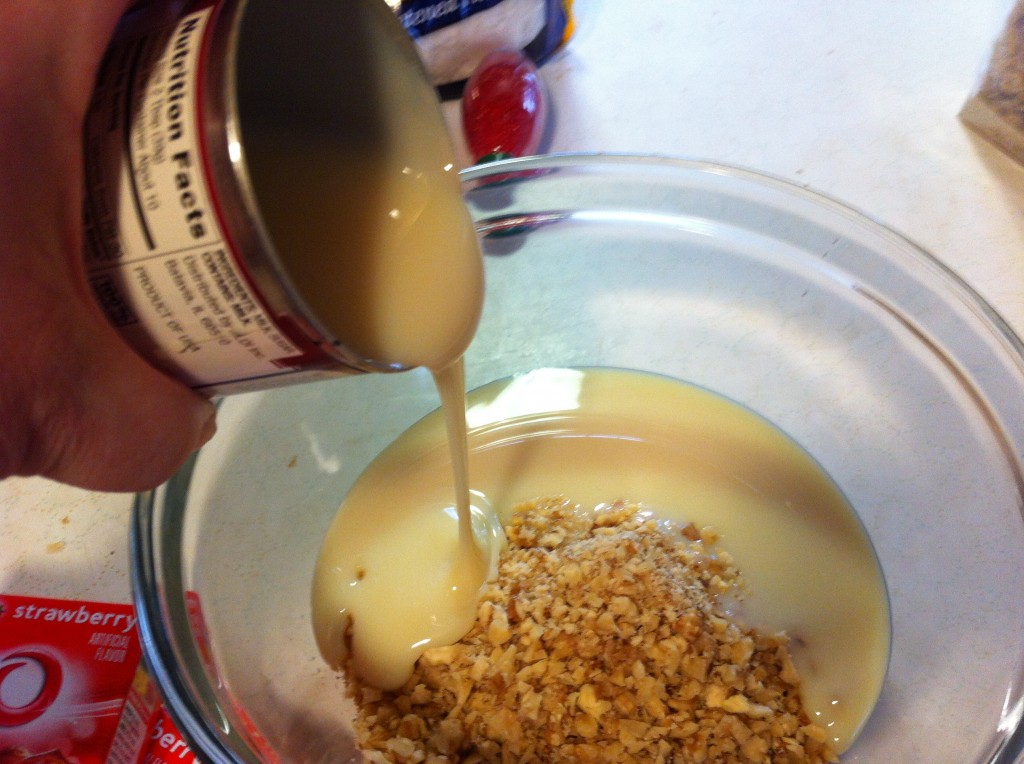 Next, pour in one can of sweetened condensed milk.
You will need 3–3 ounce packages of strawberry jello. I just used a 6 ounce size and a 3 ounce box. Pour the jello to the bowl with the sweetened condensed milk and chopped walnuts.
Add the vanilla to the bowl and measure out the coconut.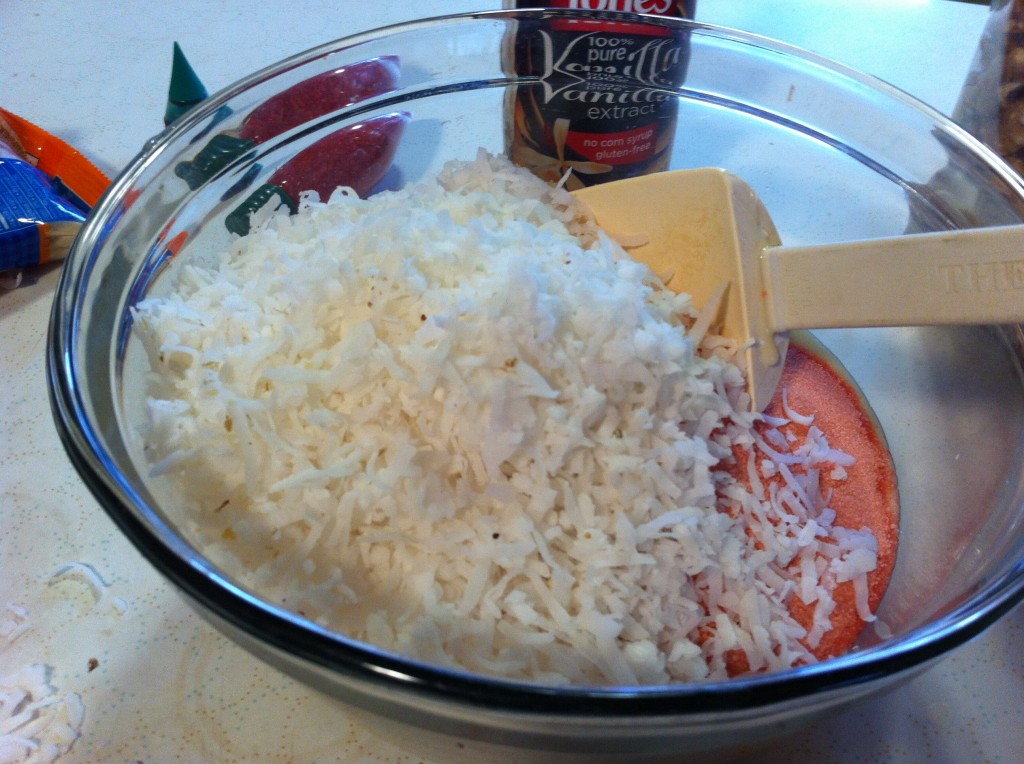 Add the coconut to the strawberry jello mixture.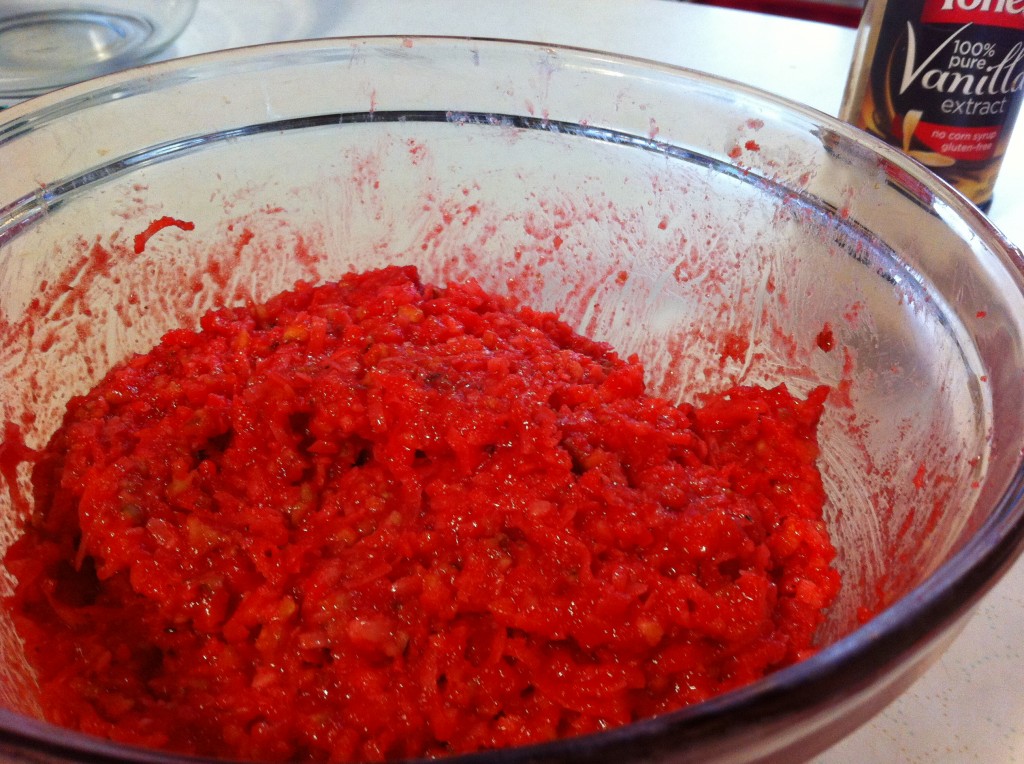 Stir everything together until all the ingredients are coated and you cannot see the white of the coconut. Now it is time to refrigerate the candy mixture for one hour to firm it up.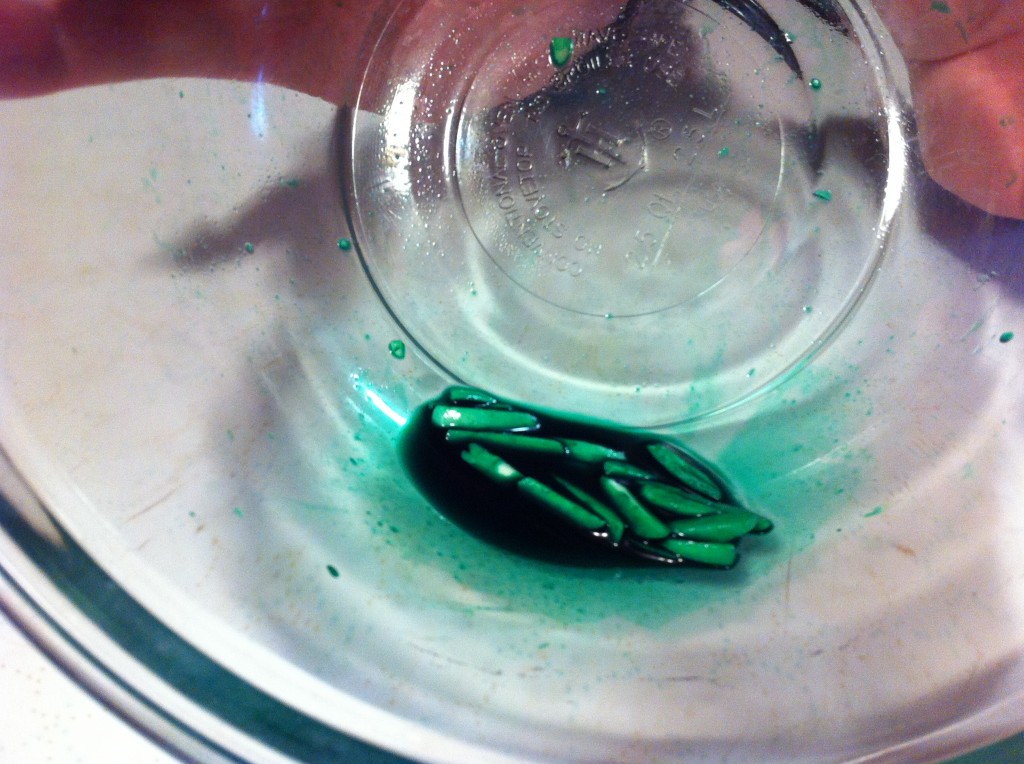 While the candy mixture is firming up in the refrigerator, you can dye some slivered almonds green for the strawberry stems. To do this just squeeze some food coloring into a bowl, add a bit of water, and then just stir you almonds around until they are coated in green food coloring.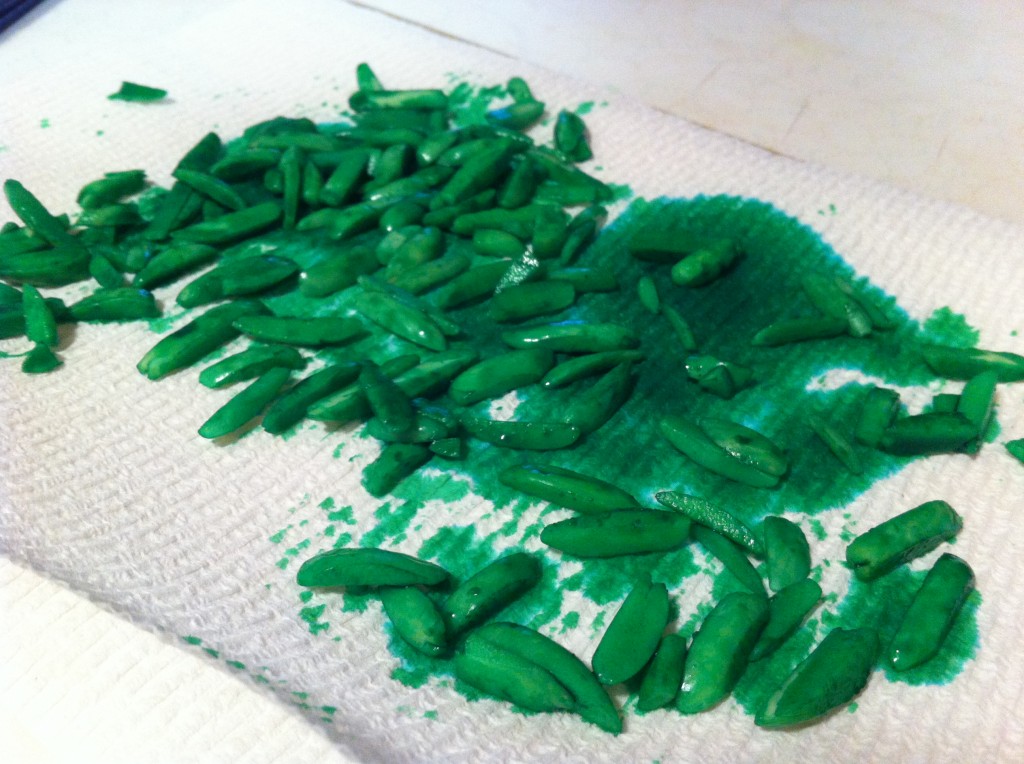 After, I got the almonds all dyed, I just scooped them up and put them on a paper towel to dry.
Here is the first one I made. I took the jello mixture and formed it into a strawberry shape. I then took it and rolled it in red sanding sugar. After that I put it on wax paper and inserted the dyed almond in the end for the stem.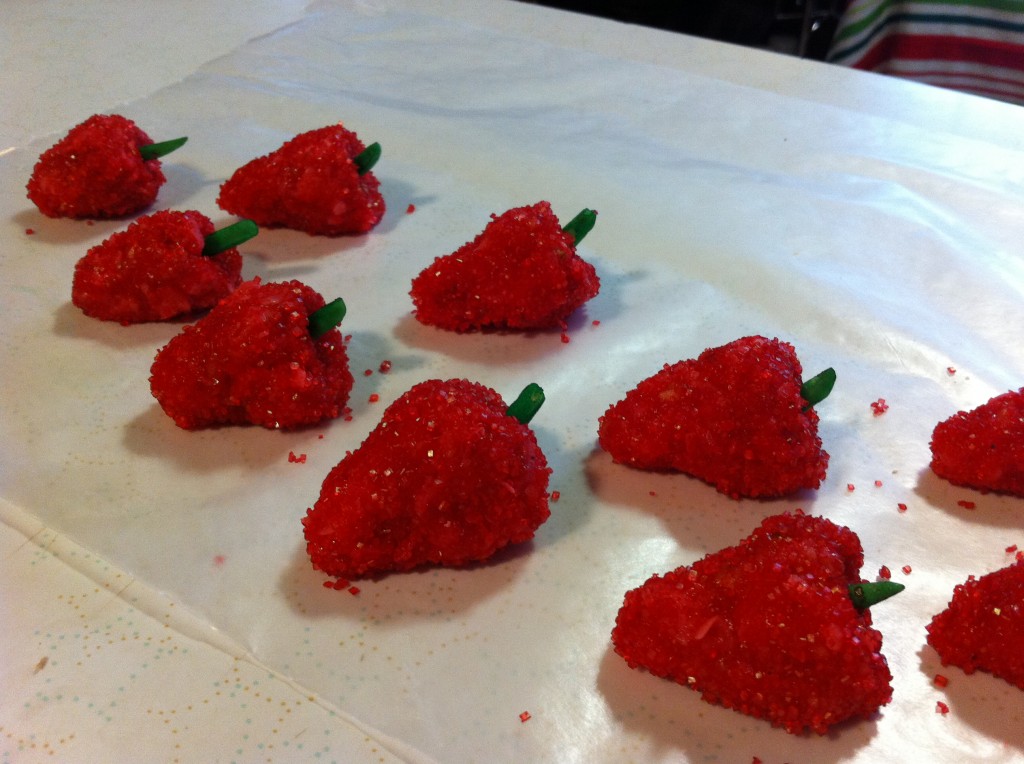 I was really surprised that forming the strawberries did not turn my hands red.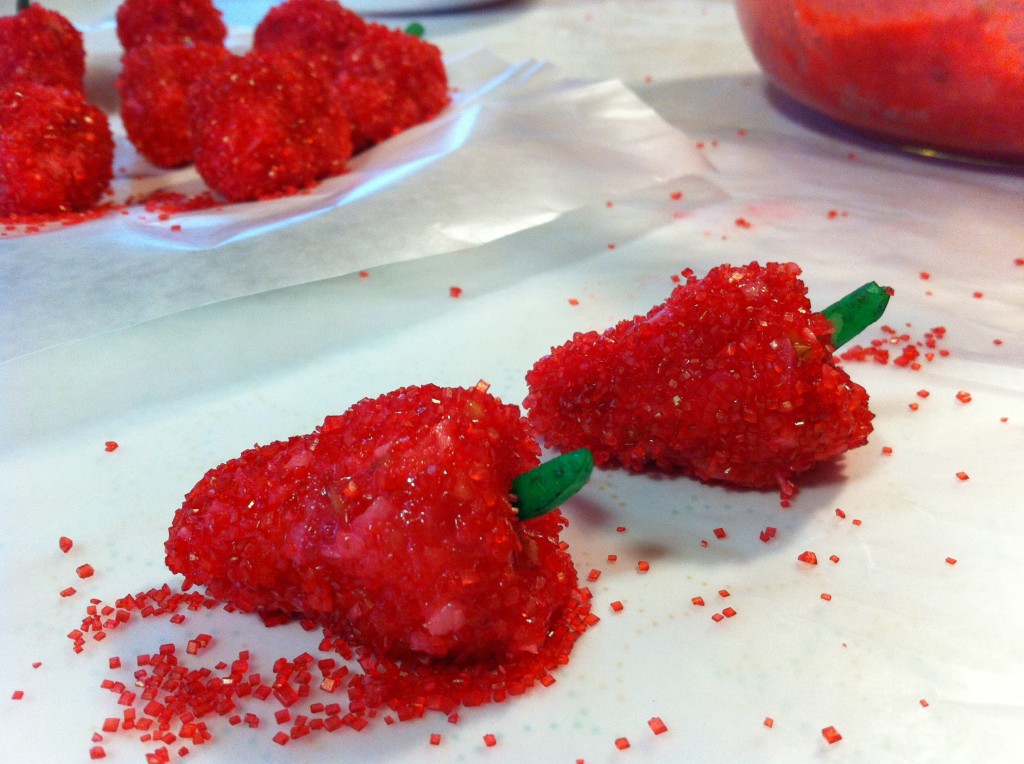 You can have these made in no time.
After you get done, just put them in the refrigerator to firm up. The sugar coated hardens up slightly to add a nice coating. Keep them in the fridge until you are ready to bring them out to your guest. They will be amazed that you were able to make them strawberries in winter.
Just in case you were wondering, I did return the old cookbook to my student, but not before I copied a few more recipes "gems." All of which I will share of course. : )
Here is the recipe:
Adapted from Old Silver Dollar City Cookbook
Ingredients:
1 1/2 cup chopped nuts (I used walnuts)
1 1/2 cup flaked coconut
3 (3 ounce) packages of strawberry flavored gelatin
1 (14 ounce) can sweetened condensed milk
1 teaspoon vanilla
1/2 cup red colored sanding sugar (I think I used a little more than that)
1 small package of slivered almonds
Green food coloring
Directions:
In a medium mixing bowl, combined the nuts, sweetened condensed milk, gelatin, coconut and vanilla. Combined until all the ingredients are well blended. Set in refrigerator for one hour.
Meanwhile, dye your slivered almonds in a small bowl with green food coloring and a little bit of water. Place the almonds a paper towel to dry.
When the strawberry mixture is chilled, shape the mixture into strawberry shapes and roll in the red colored sugar.
Place a green dyed almond in the end for a stem.
Place in the refrigerator until you are ready to serve.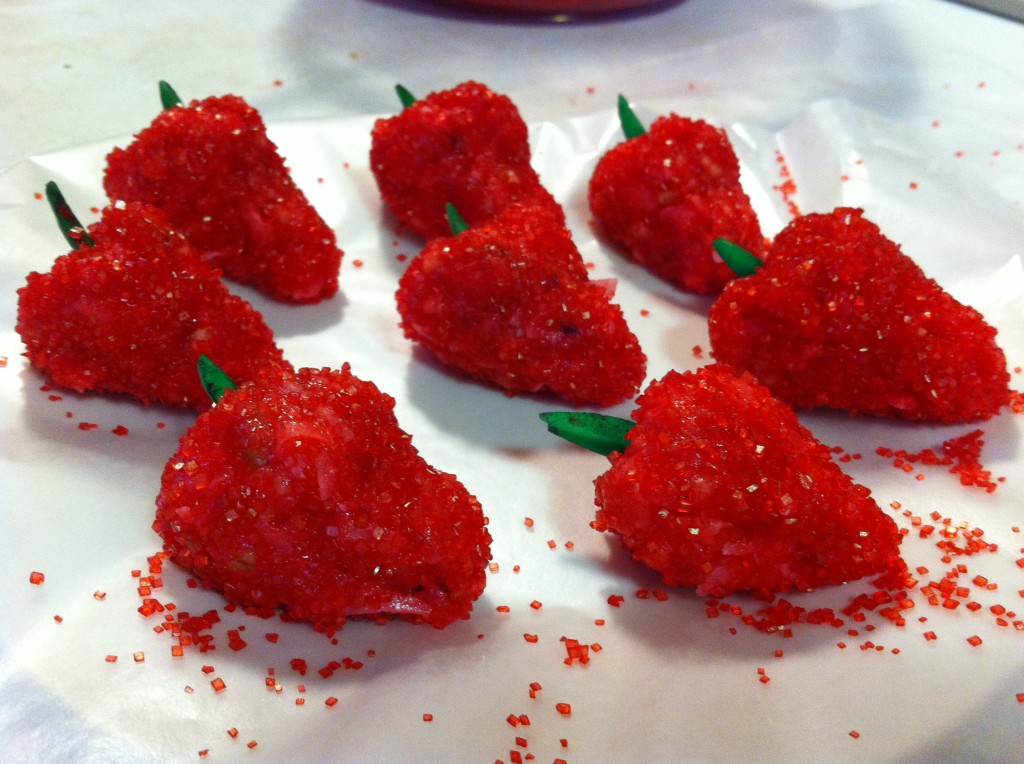 These strawberries makes winter a little less cold.
Here are a couple recipes links, I thought you might like also.
Cracker Toffee                           Buttermilk Chocolate Cookies   
Happy Holiday Baking,
Becky