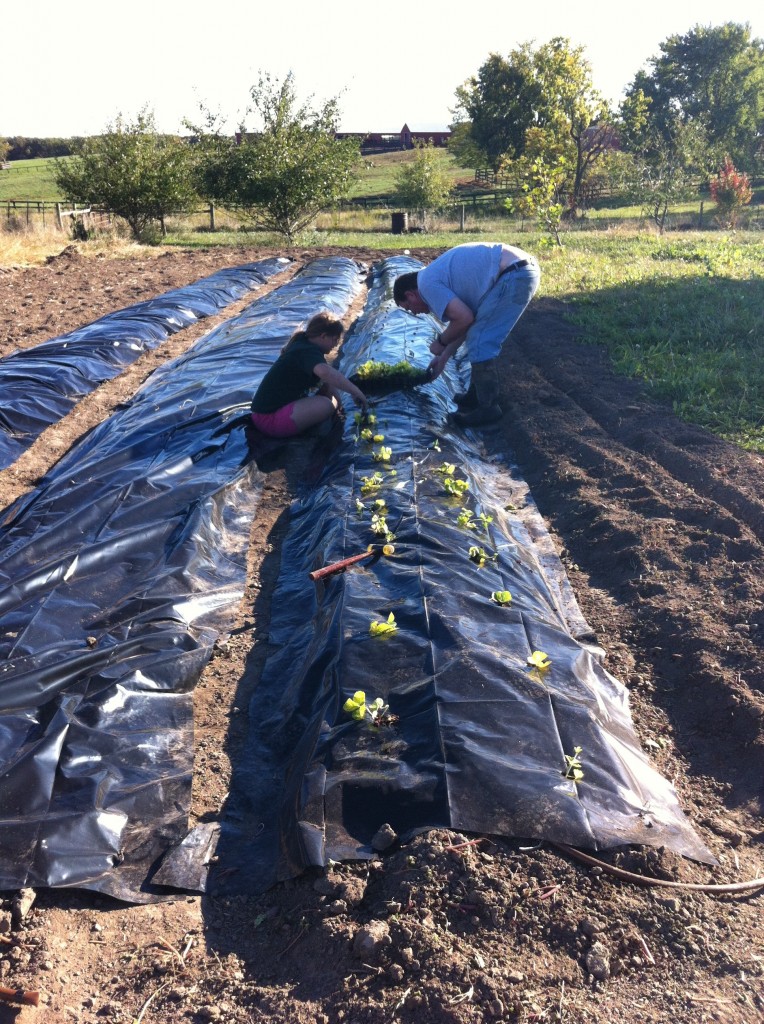 I apologize for being "off line" so to speak for over a week.
Whew, it has been a busy week for me at school and at home. My Dad left yester day for his Honor Flight for veterans and I had grades due last week….ect ect….you know how it is, life just happens.
Anywho, I wanted to tell you about part three of the big strawberry plug project.
If you have been following along, you know that we (I) had this great (crazy) idea to plant strawberry plugs in October. In my earlier two post, I explain how Company and I made three 60 foot long rows by digging the sides down.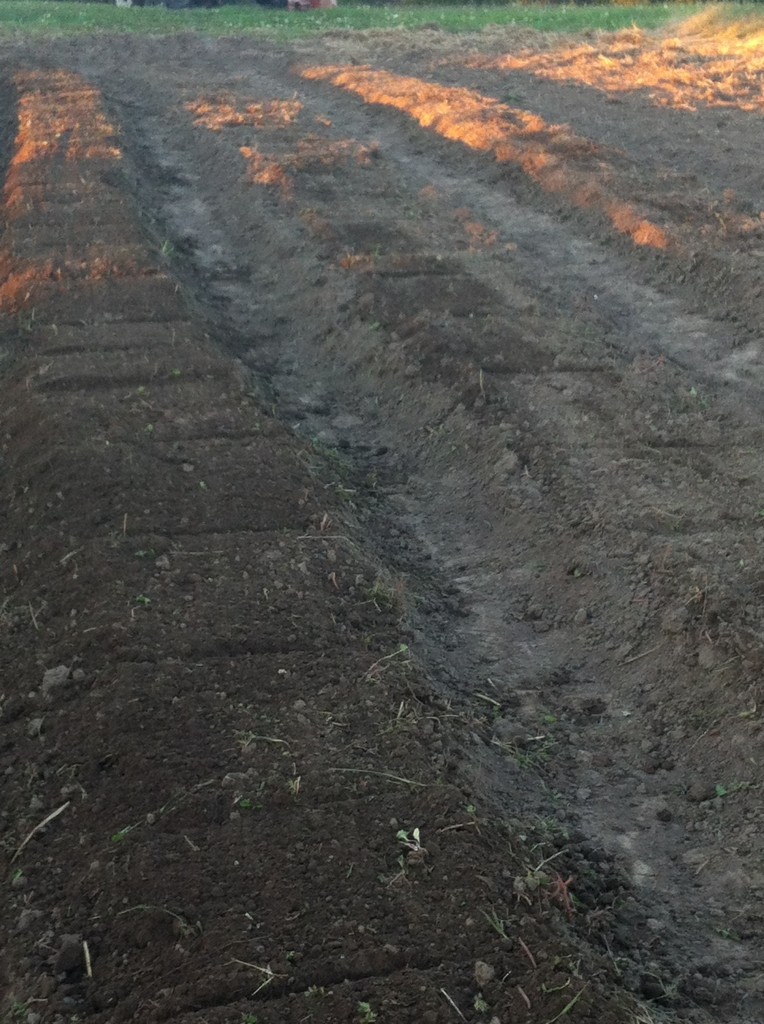 We leveled off each row with a piece of wood.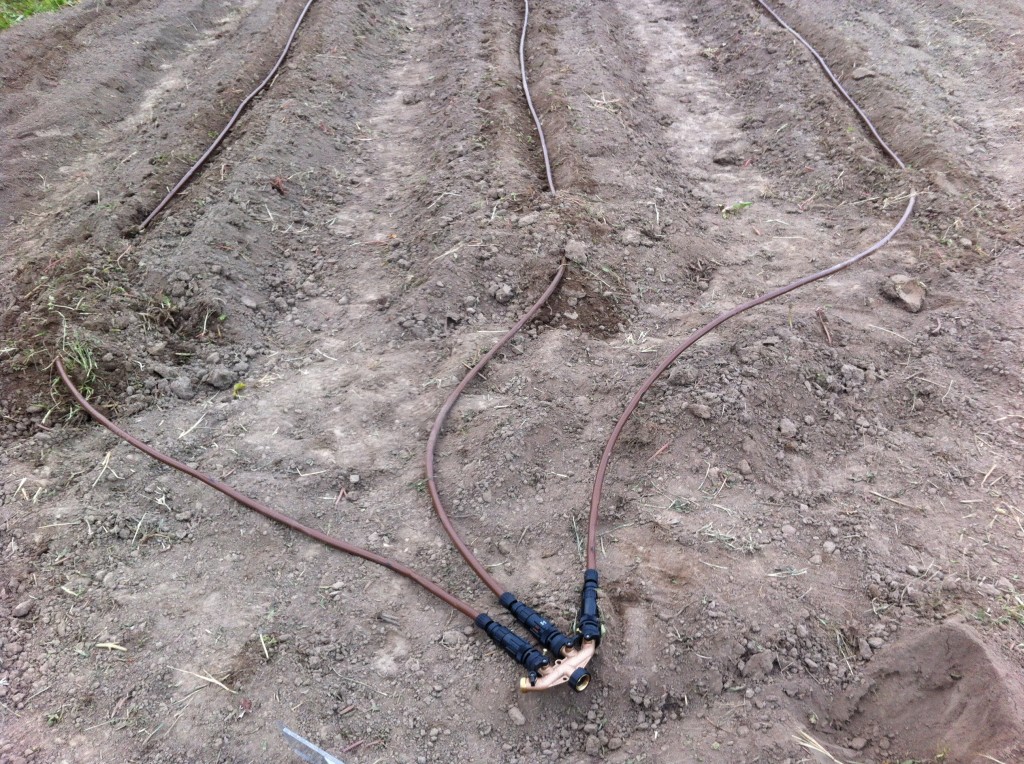 Next, we added drip lines on top and buried them about 3 inches under the ground.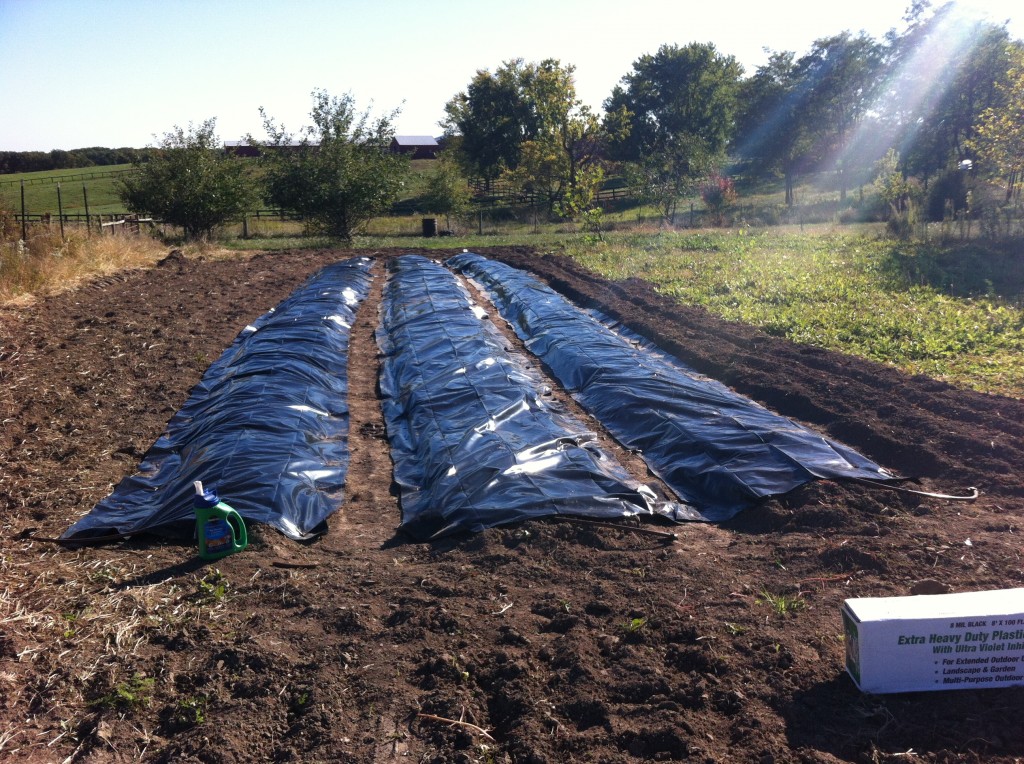 Then we covered each row with a heavy duty plastic.
Now, the fun begins.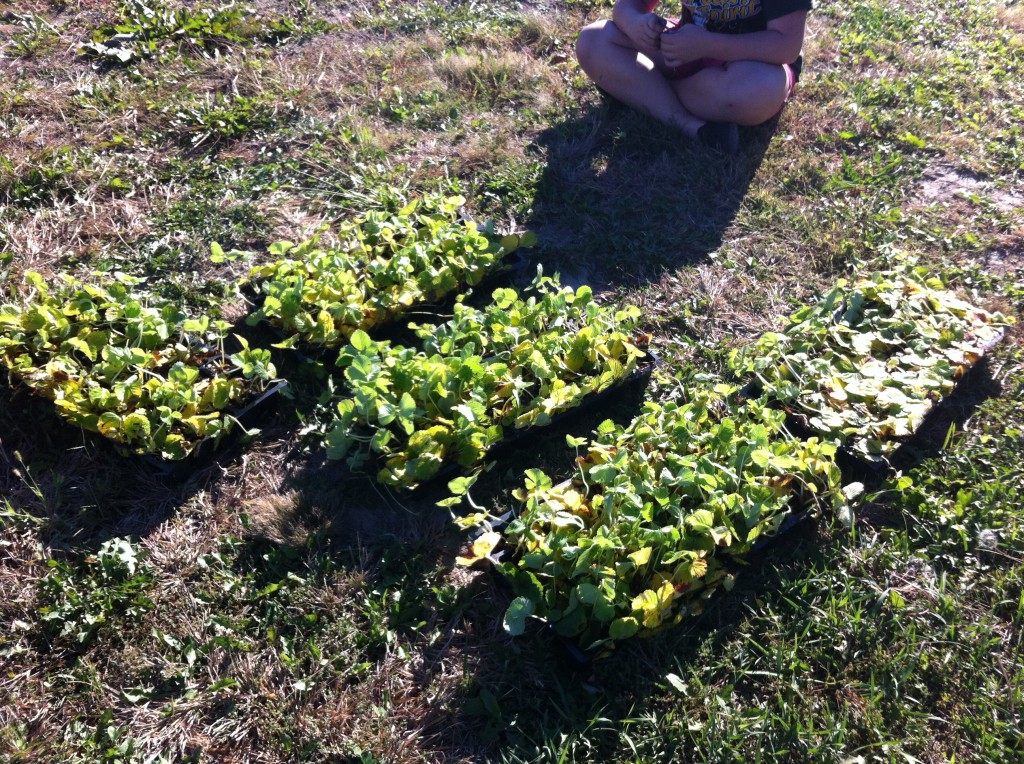 Here is the 250 strawberry plugs that have to be planted. To plant this little boogers, we have to cut a hole in the plastic and dig a hole and then plop the plants in and plant them.
Sounds easy right?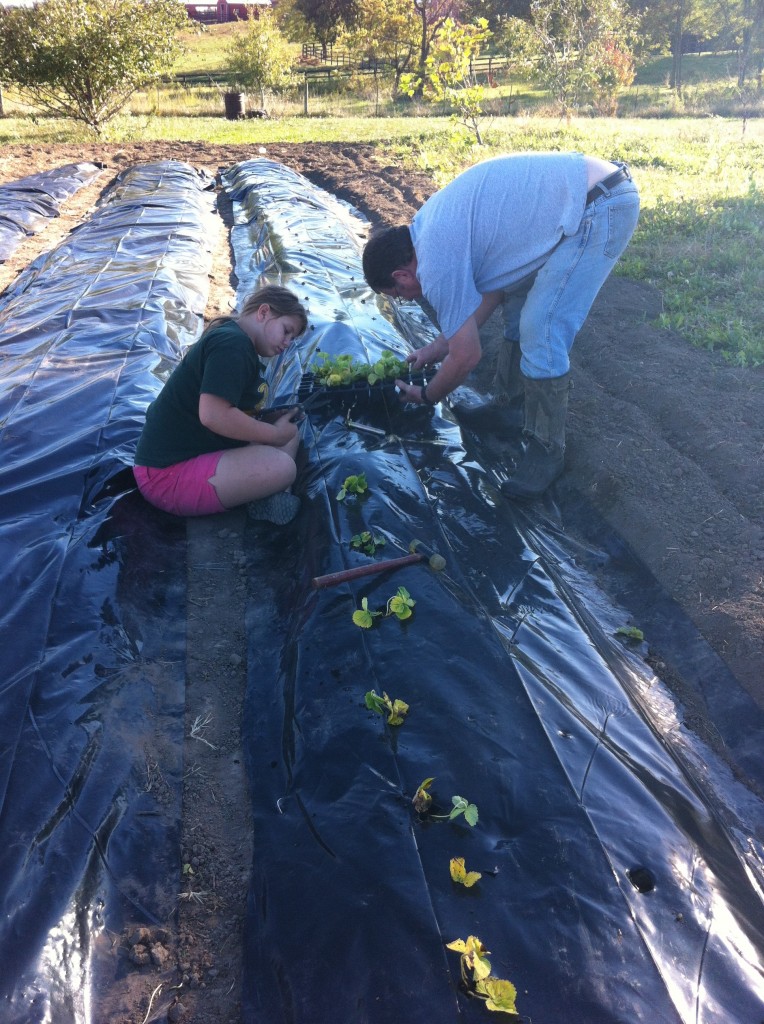 Well….it was a lot easier when we got oldest grand daughter in to help.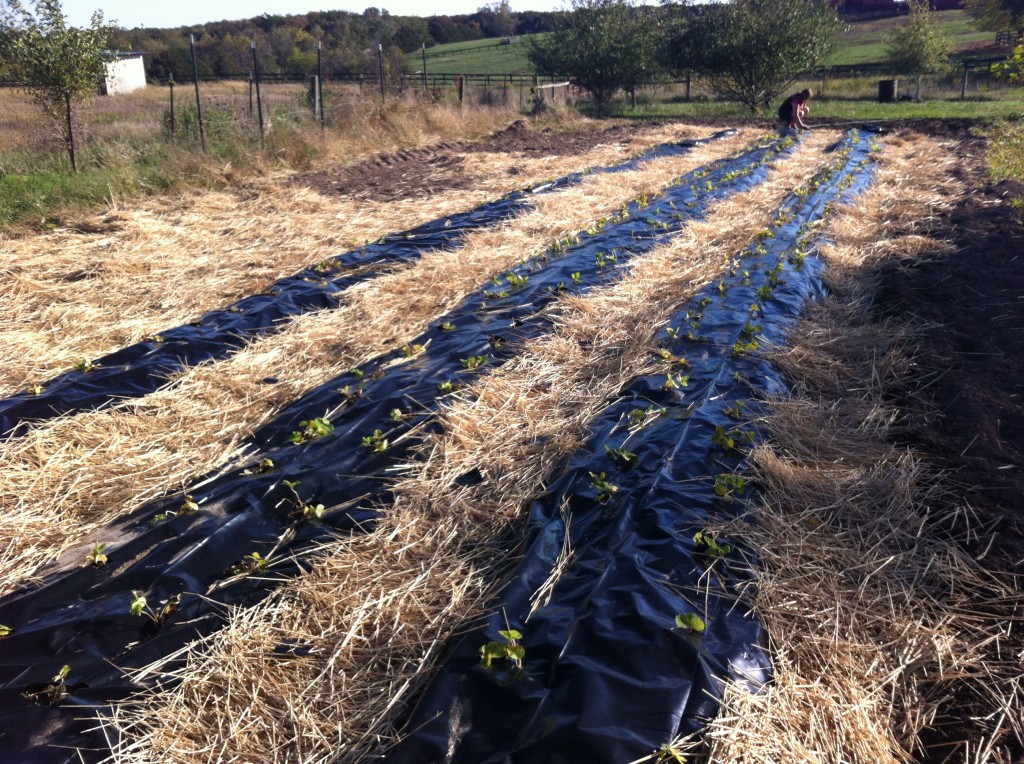 After, we (finally) got them all planted, we put straw down between the rows.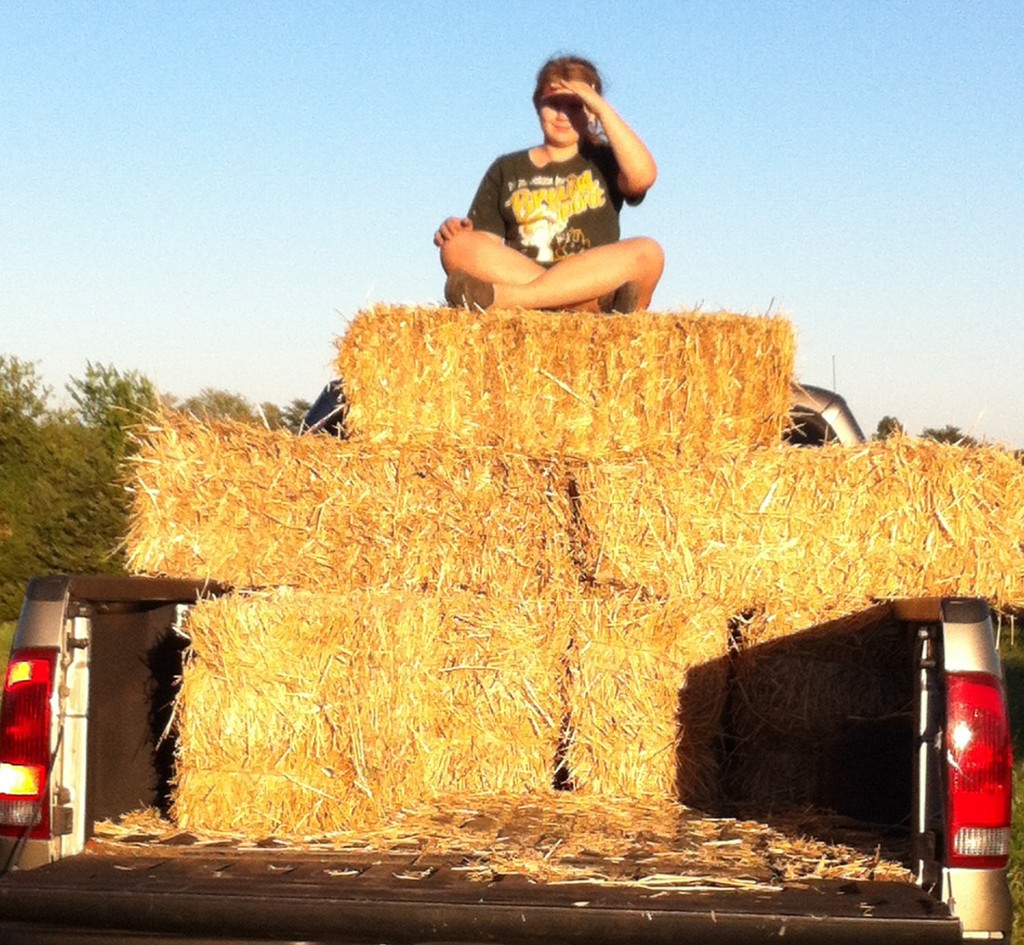 Oldest grand daughter loved the mountain of straw.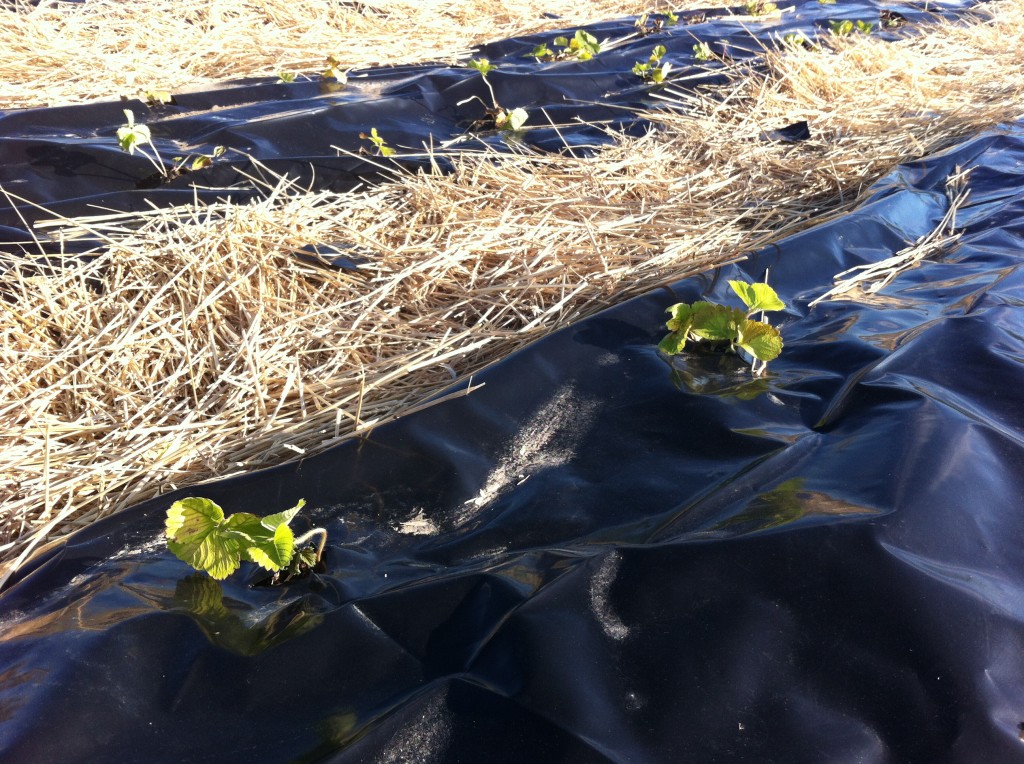 Part three is all done. Company has covered the plugs with sheets on two of the nights it had a chance of frost. The goal is to let the plugs get in two months of root growth, then let them go to sleep  for the winter. When it starts getting around 20 degrees or below we will do "Part Four." Part four is covering the plugs with hoops of plastic to keep the snow and freezing temps from killing the crowns off during the coldest months.
BUT, I can't wait for, "Part Five!"
That is the part when we get to pick and eat the strawberries!!!
Keep you fingers crossed!
Becky