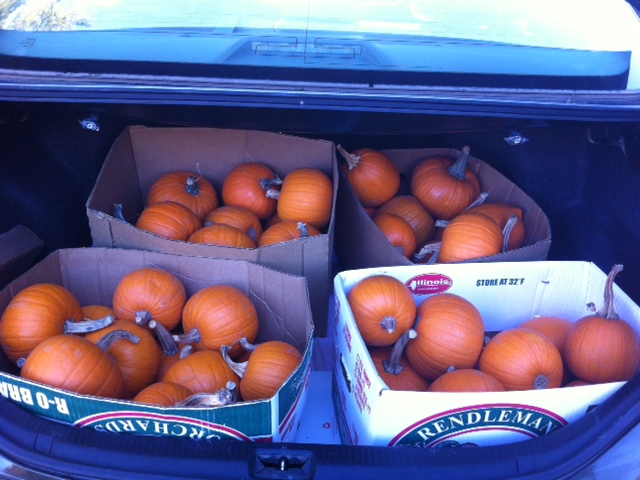 This is what 50 hand picked pie pumpkins look like in the truck of my car…..well Company's car….Oldest daughter who does not cook is having car trouble and is driving my car. Hope she drives my car for a while, I kinda like this car better haha!
I am taking these pie pumpkins to school tomorrow to start a two day lab on making pumpkin pies from scratch using fresh pumpkins.
I will keep you updated if this all works out. If it doesn't then I still will update you : ).
I might be knee deep in pumpkin puree before it is all over.
Good thing the custodians are great where I work!!!
Becky