School started at the New high school this week!
It has been a summer of packing boxes, unpacking boxes and setting up the foods lab and the sewing lab.
I have to tell ya, it looks pretty darn good! I hope you agree.
I wish I had a kitchen island and double ovens!!!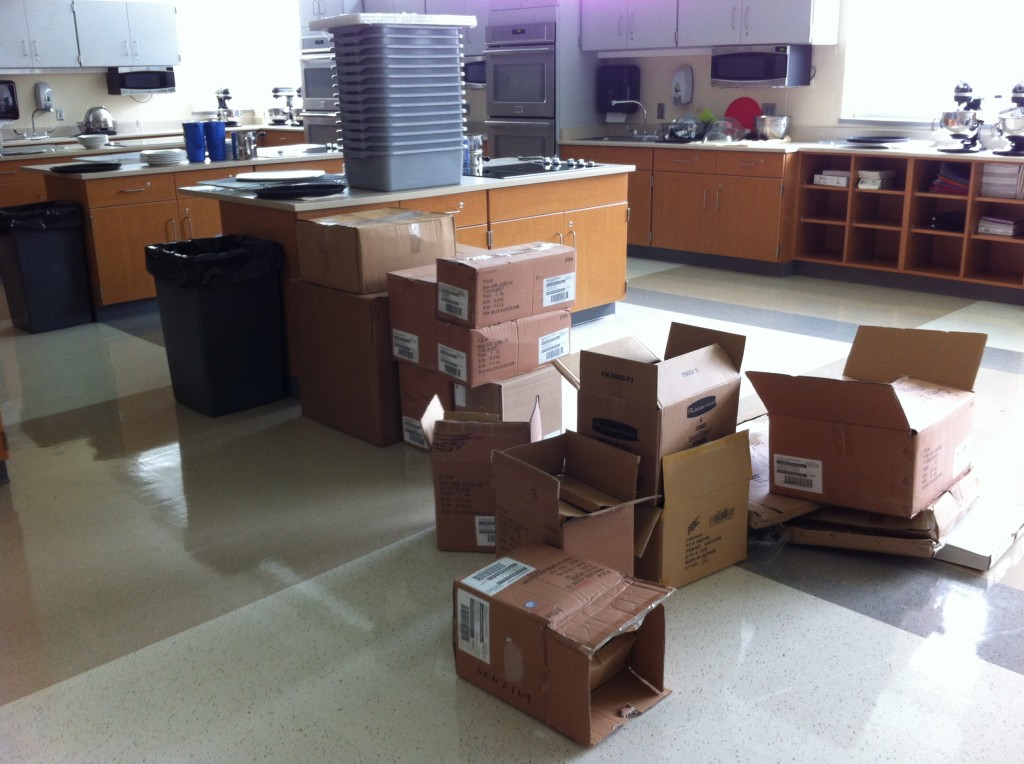 This is what I unpacked a couple of weeks ago.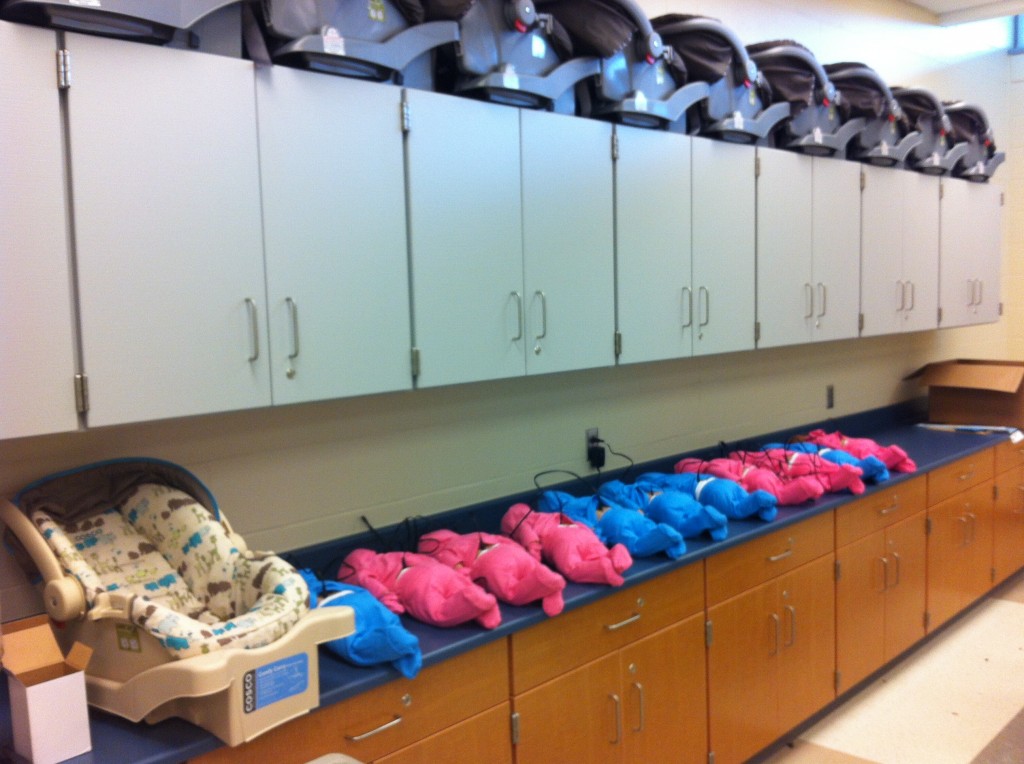 Here is the child development room. The teacher I work with, that is teaching the child development classes,  had all the electronic babies getting all charged up. They even come with car seats!!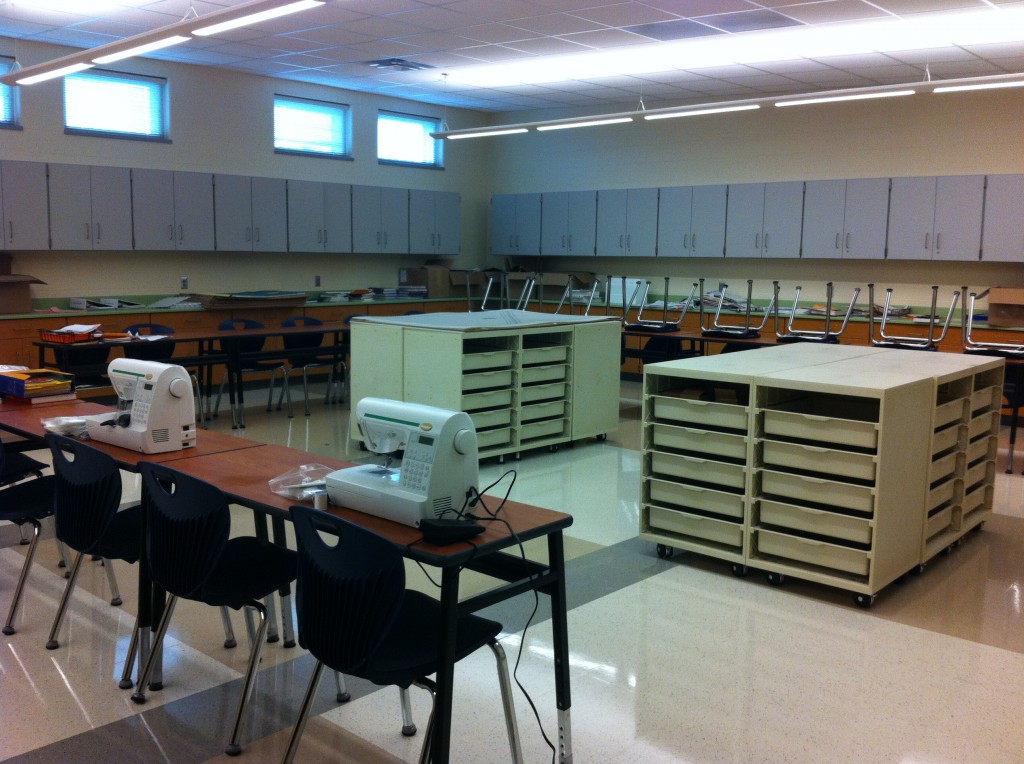 Here is a picture of the sewing lab. I have more sewing machines set up now for the students to use.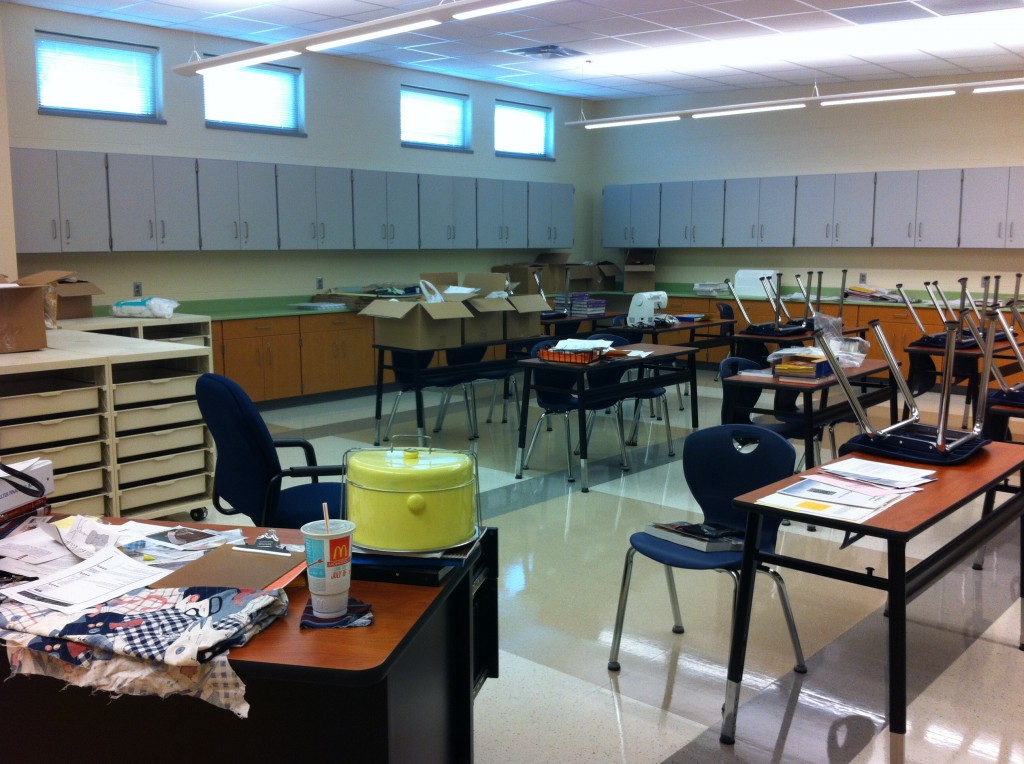 This is what it looked like before I got started unpacking boxes and moving tables around.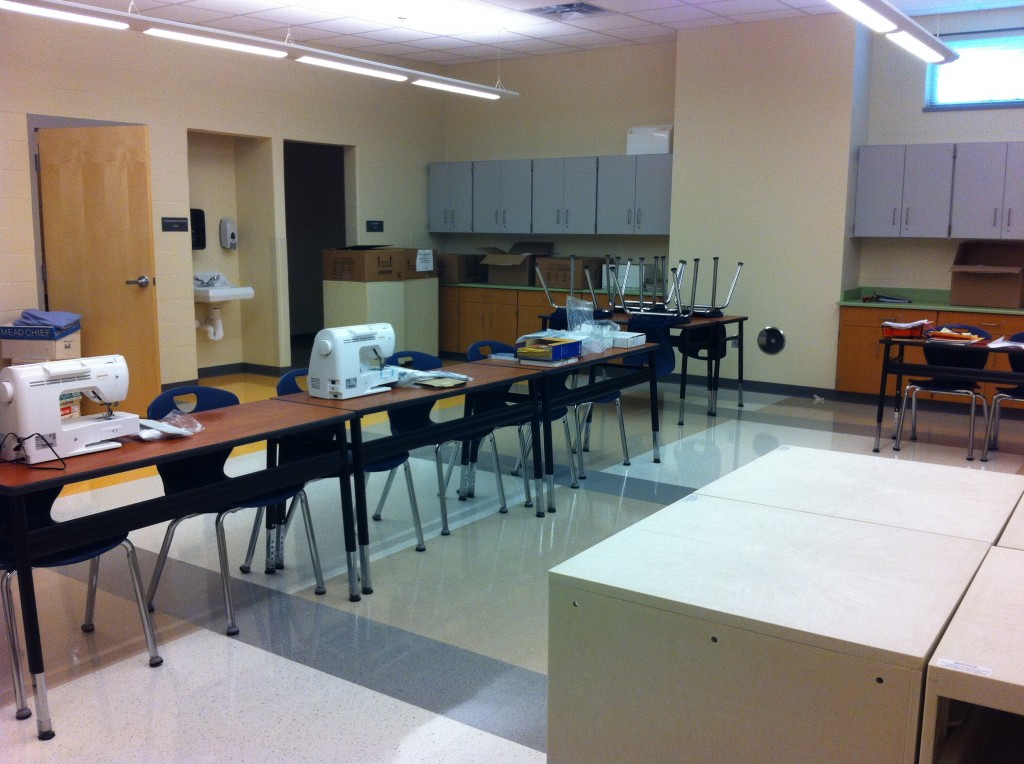 I think the sewing lab is looking pretty good! I still have some work to do.
Anywho, I thought you might want a quick update on the new school and new classrooms.
This summer was an adventure!
I think I could get a job at Two men and a Truck place…..I have packed and unpacked so much!
Maybe not…..I think the "men" part eliminates me : )
I have a some more garden updates (I planted…with help….a fall garden), apple picking with grand girls, and some jam recipes.
So, please check back!!!!
I know I will survive the first week of school…..
Tomorrow is Friday and Jean Day! woohooo!!!
Becky