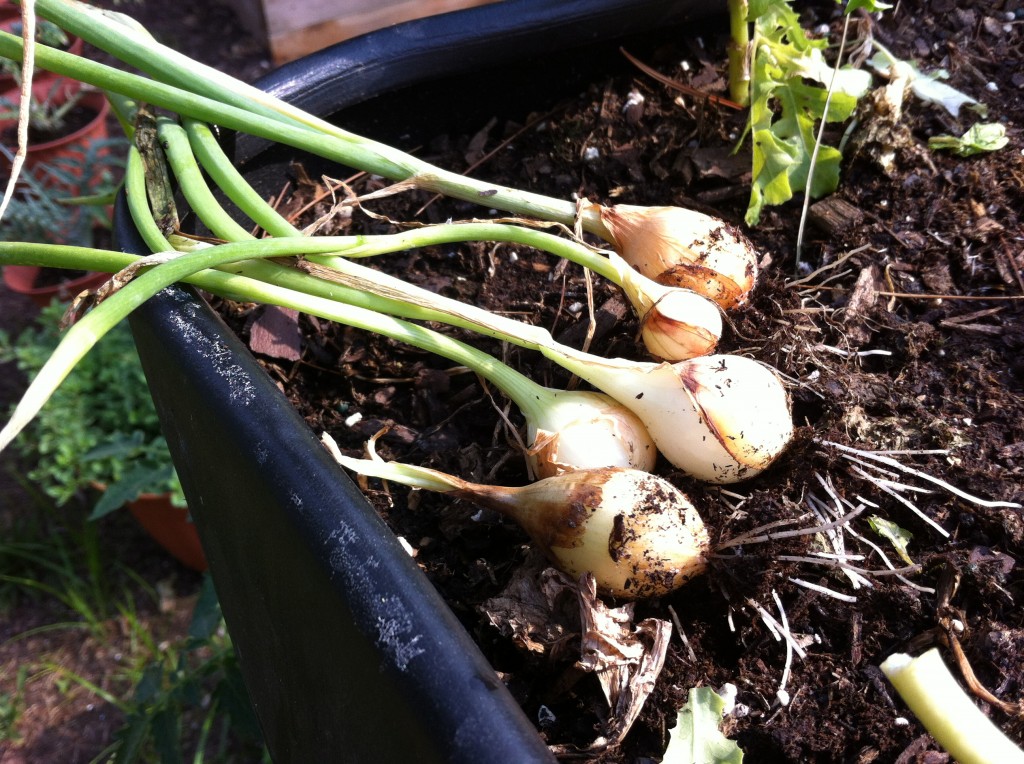 This morning I had to leave bright and early and take the Princess to her mammogram appointment.
For those out there that do not know, my mom, the Princess had breast cancer  5 years ago.
The great news is that she is a cancer survivor.
She goes to get a mammogram every 6 months to make sure she stays that way.
Niener Wiener or Jeanie Beanie take the  Princess to a lot of her appointments, but since I am, "kinda off," for the summer, I try to take a few turns.
Anywho, bright and early this morning, before I left town to take mom to appointment, I checked on my little garden.
I noticed that I needed to harvest the rest of the lettuce.
 o
I had already taken her one bag of fresh lettuce, to her and dad a couple of weeks ago. Mom was telling me how much she enjoyed the lettuce and that she even put in a few of the kale leaves I took to her, in the salad too.
So I cut The Princess,  some fresh lettuce.
Remember those little onion seedlings I planted months ago?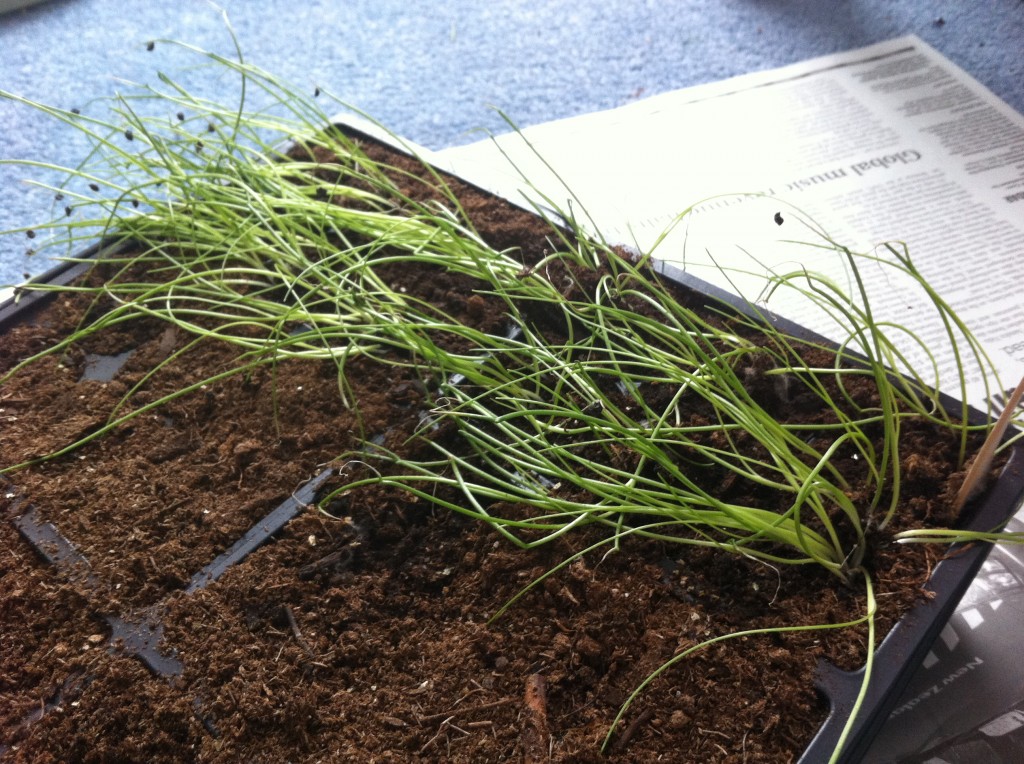 Here is what they looked like a few months ago, when I started them from seed in the house.
I thought The Princess would like a few green onions for her salad.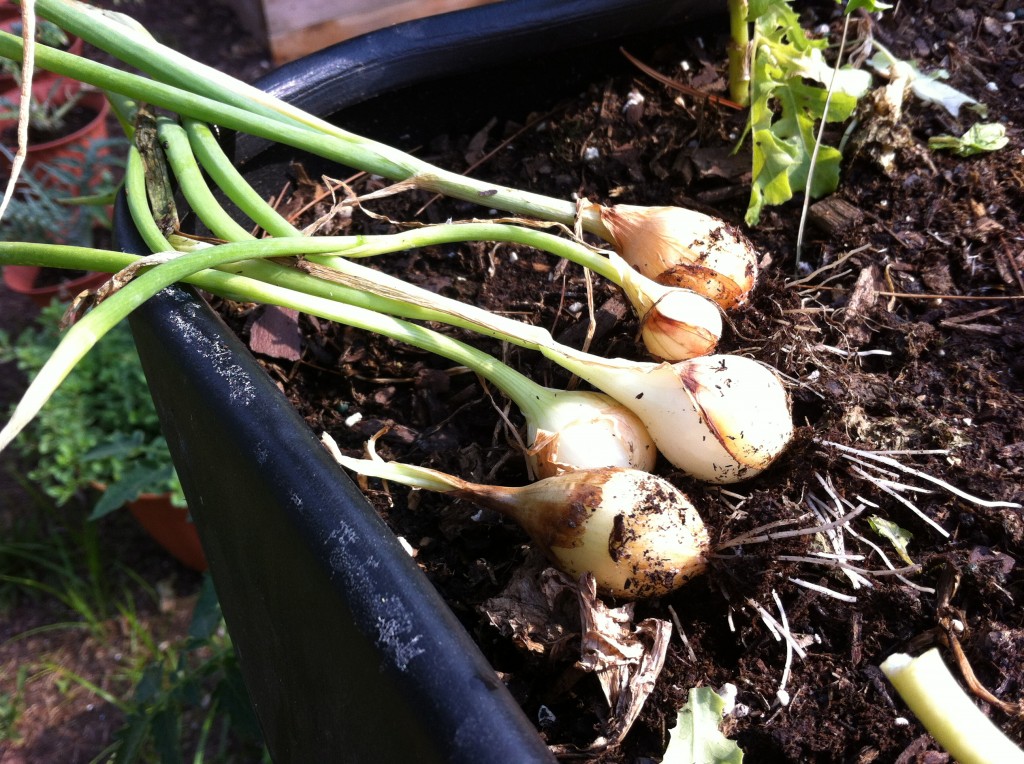 Here is what they look like now.
I am so happy that I did not kill all of them….I want to cry.
See what I few onions can do to me… : D.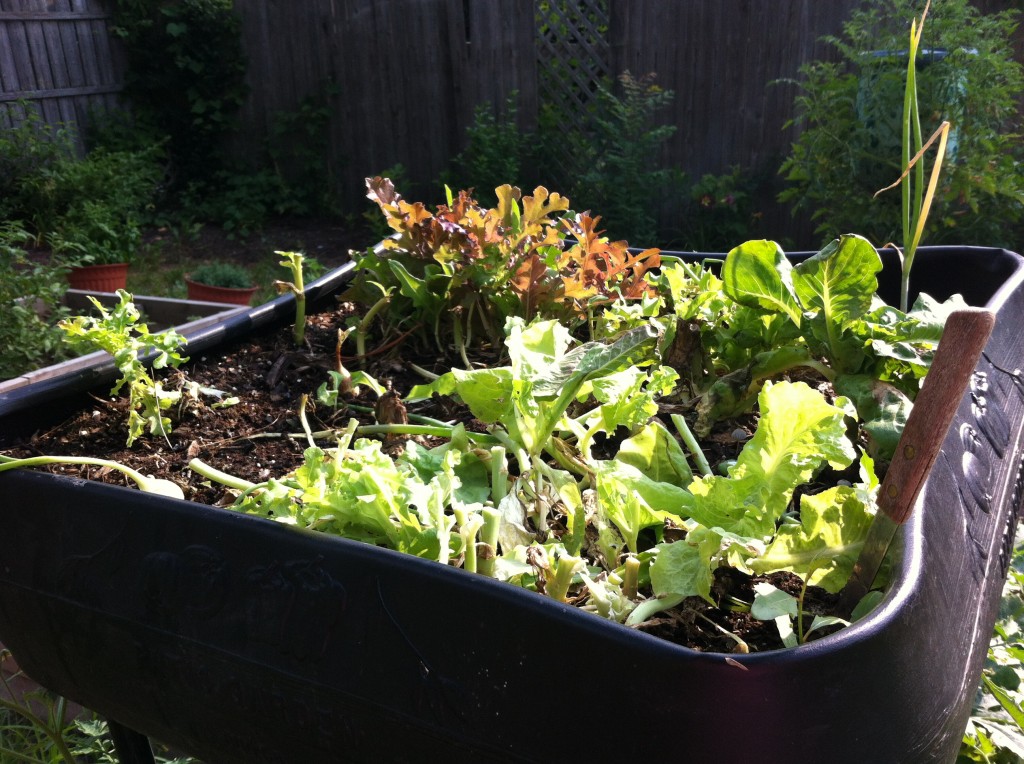 I grew the lettuce and the onions in a upside down planter, that I bought from Sam's a few years ago.
I am really glad that the lettuce was up off the ground because I think I have a little rabbit nibbling on some of my little plants. Grrrr….
The planter is about 4 feet off the ground, and tomatoes plants hang down underneath the planter.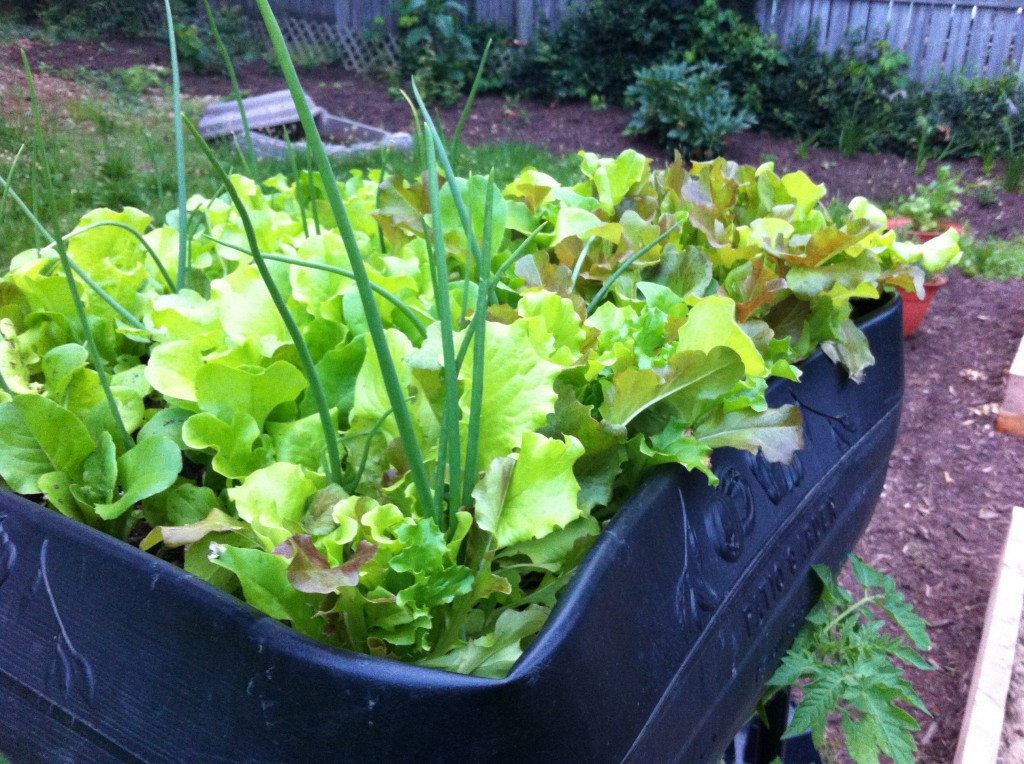 This is what it looked like a couple of weeks ago. Below is a picture of the tomato plants hanging down underneath it.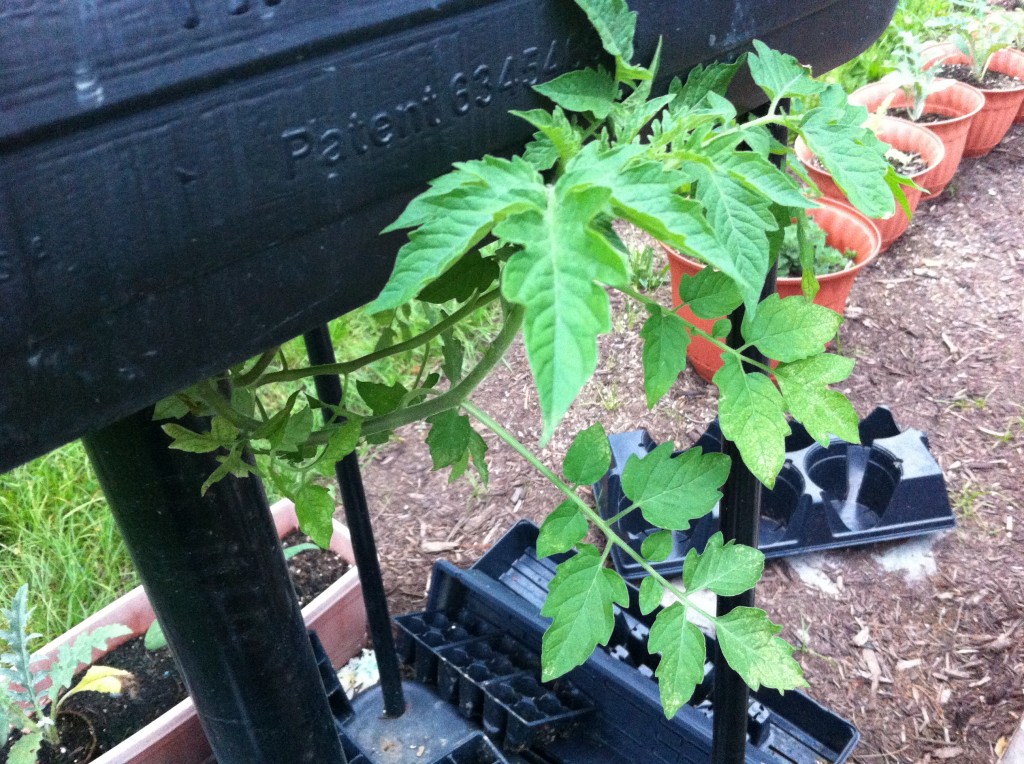 Can a rabbit jump 4 feet high?
I think I am going to pull up the rest of the lettuce, add more potting soil and plant bush beans in it now.
Is is too late to plant bush beans???
Should I wait till I do a fall garden?
Help!
I have missed everyone out there! I think my life is back to a normal rhythm so expect me to be back posting on a regular basis
Becky