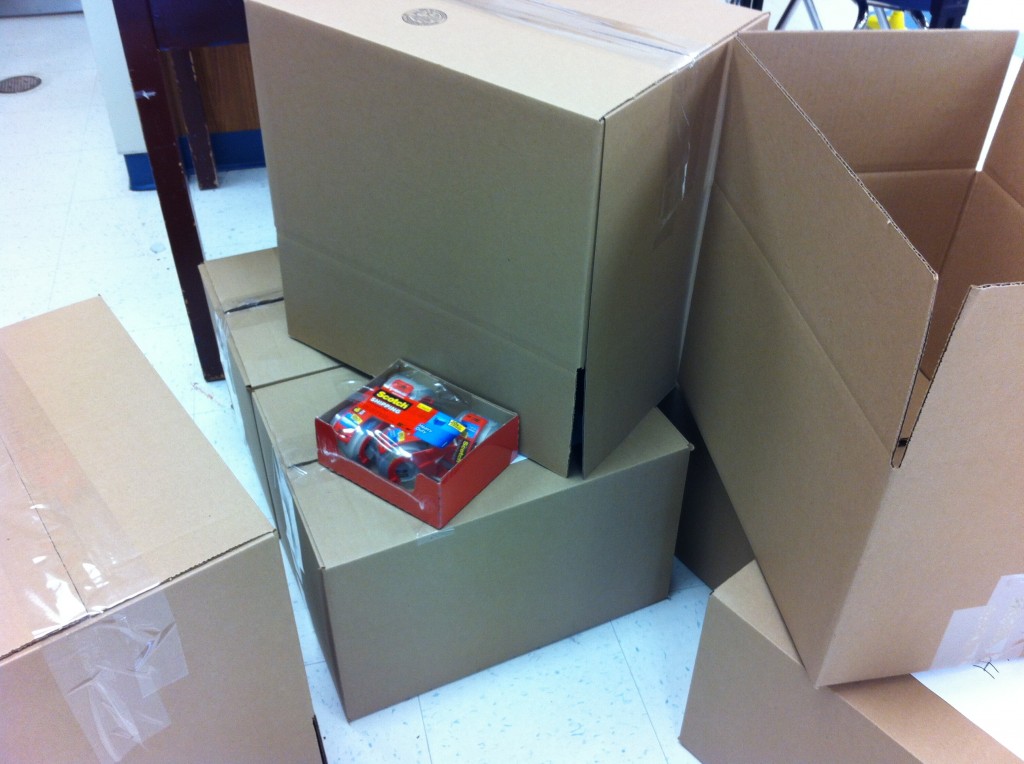 Have you wondered where I have been and what I have been up too? It has been a whirlwind the last few weeks.
First off…
Did I mention that I was moving?
Moving schools that is.
Over the course of the last couple of years, my district has been doing some changing around: building new schools, changing grades in old schools and teachers are moving around. I am making a brave leapt to start teaching high school in a brand new building. Even though this was my first choice and I am extremely grateful for the opportunity, it was a bittersweet decision, as I had been at my old school for 12 years.
So for the last month and a half I have been packing.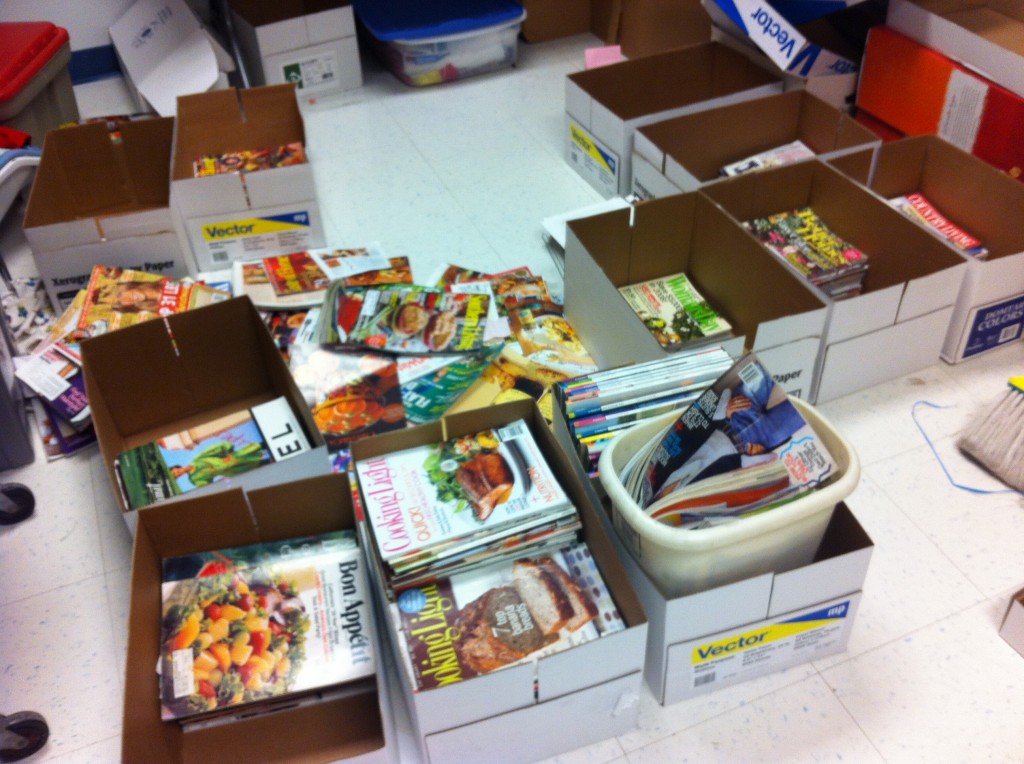 I started with my most valuable school resource…..all my cooking magazines. My kiddos love to look through them, picking out recipes. They only get in trouble if they tear out a recipe. I have quite a collection (junk pile) of them. Can you have too many cooking magazines???
I packed up fabric, curriculum books, text books and all my personal items that took me 12 years to accumulate. I cannot believe how long it too me to clean out my stuff.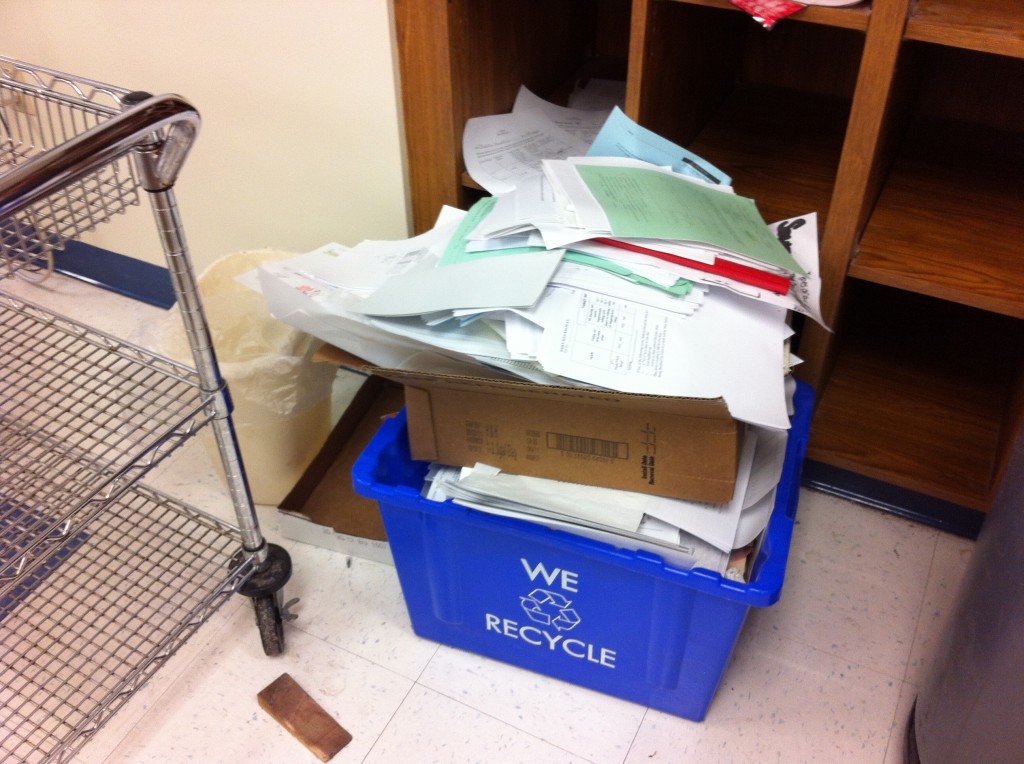 I filled up the recycle bin more times than I care to remember.
One thing I learned is that I need to go through all my papers/test/worksheets at the end of every year, not every decade.
My son the super hero came to school to take a car load home, and I took 2 car loads home. Now I have a bunch of boxes in my garage that I need to go through again. I lost count of all the boxes I sent to the new school.
I postponed my last day at my old school as long as I could and finally turned in my keys on Friday and checked out of the building.
I cried when I handed in my keys.
When I left the office to load the last couple of boxes in my car, I got sight of a familar item in the hallway. It was like it was waiting to say to one last goodbye to me.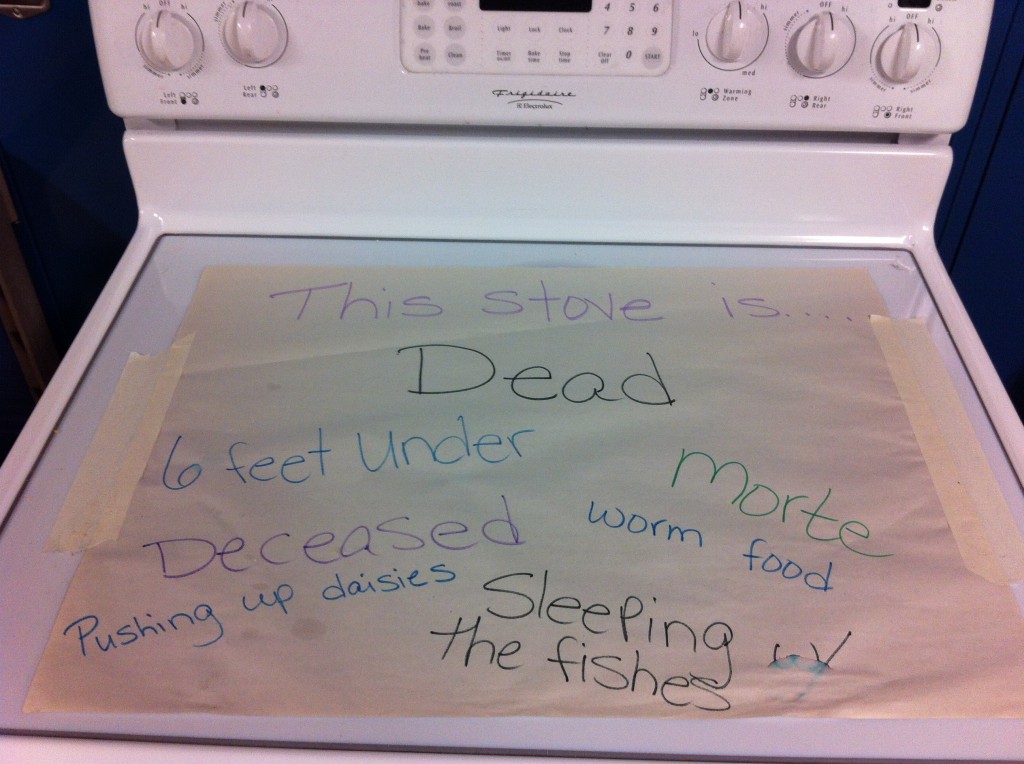 A range from my room that burnt out a couple of months ago and never got thrown away. It was sitting with the surplus items ready to go bye bye too.
The custodial staff must have written on it.
It made me laugh!
NEXT……
Baby College Girl came home for the weekend to celebrate my dads 95th birthday.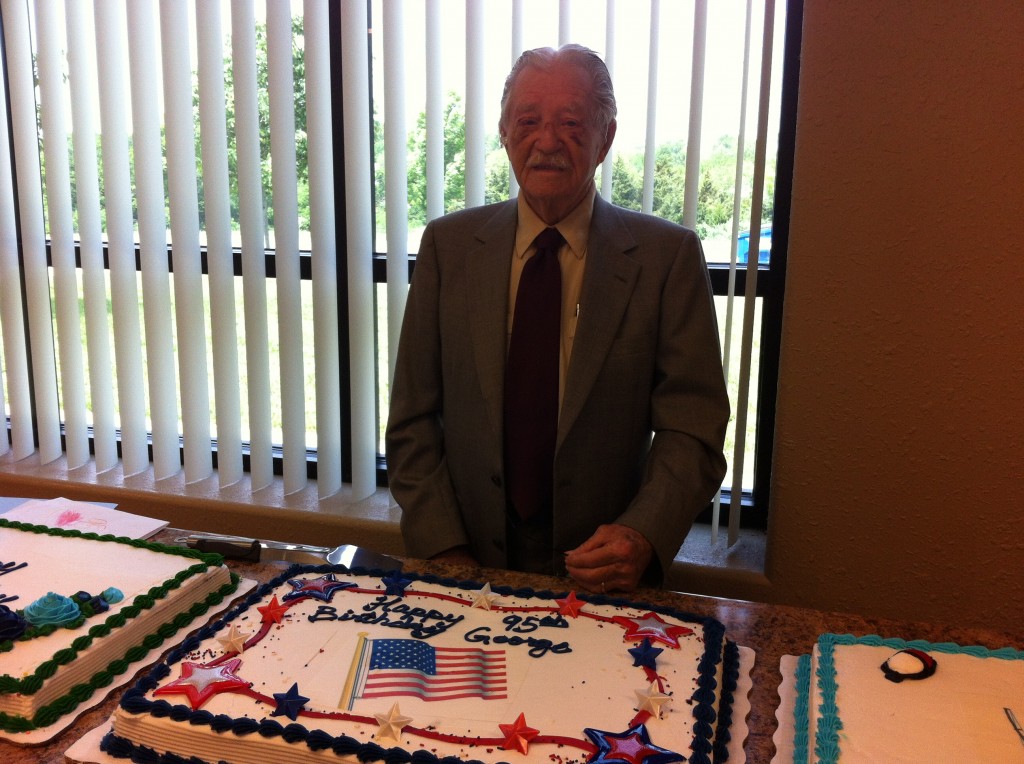 Us kids, had a big shindig at church for him to celebrate his birthday.  It was only a week after he was in the hospital for a nasty fall. He is a WW II Veteran also. We had three different cakes made to show different areas of his life.
Baby College Girl has a great visit. Took me lunch for a late Mother's Day gift and brought home a four week old kitten.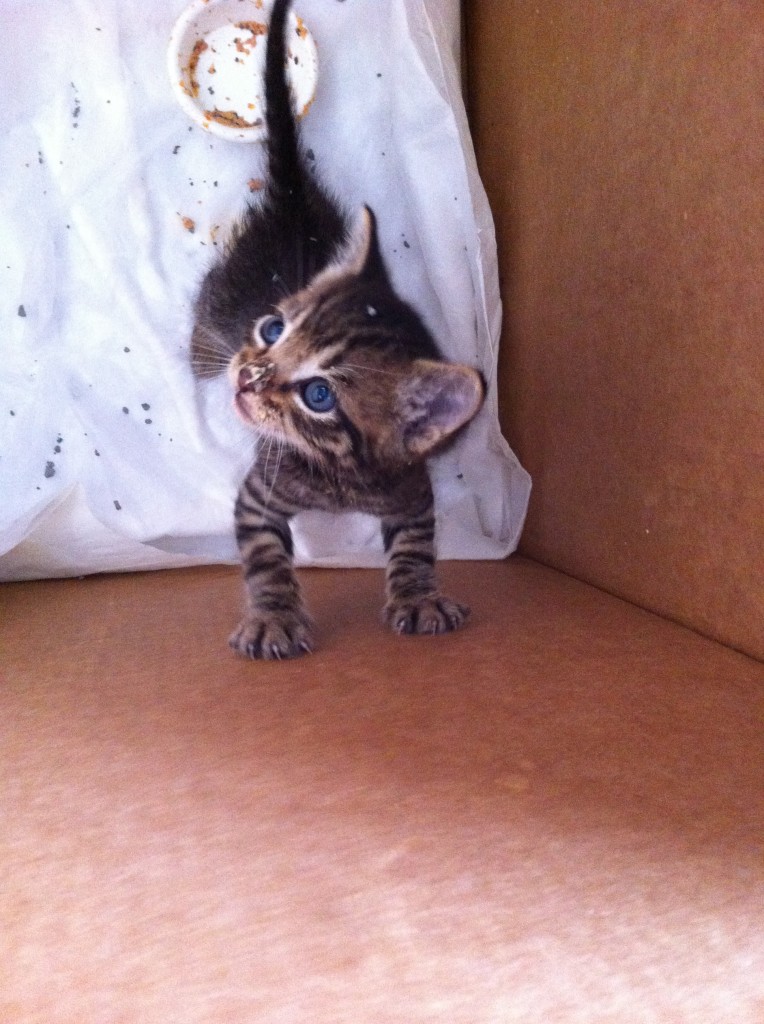 It was a smelly little adorable kitten, that would melt your heart when you pet it. My daughter saved it from under the dumpster at her job. She has been feeding it with a dropper since the kitten was one week old. The mama cat got ran over and left 10-one week old baby kittens to be taken care off . My daughter tried to save all of them, but was lucky enough to get to two of them to save.  Youngest baby grand girl thought the kitten was one of her stuff animals. She kept throwing kitty litter into the box the cat was kept in during the day. I still have kitty litter on the carpet.
Baby College Girl left and snuck a few bags of goodies from my stockpile for her apartment.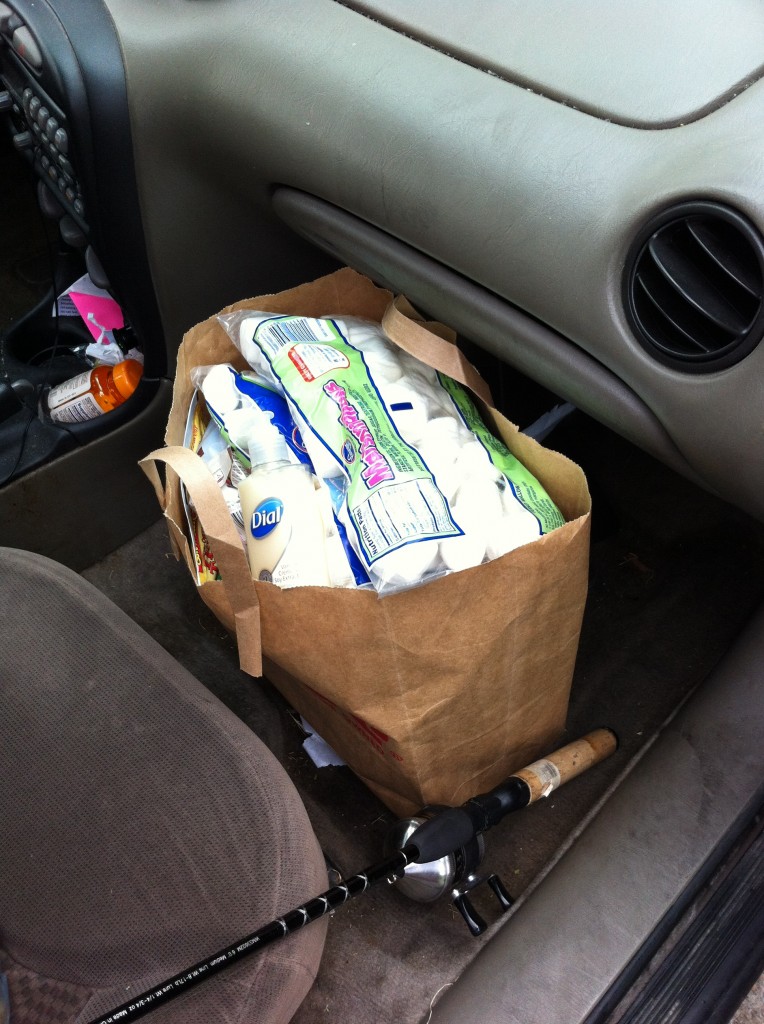 She is going camping and the marshmallows looked good for roasting. I hope that is NOT my fishing pole in her front seat.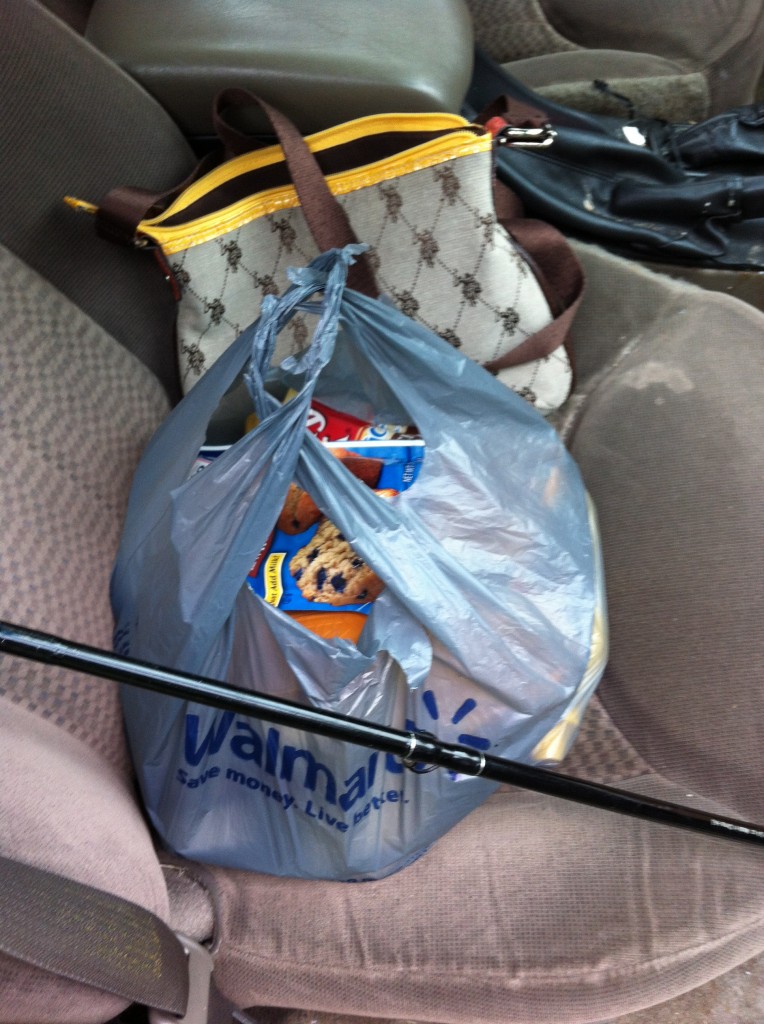 She had another bag of goodies in her back seat…..and the rest of a fishing pole that looks a lot like mine…um…..
After she left….I got really sick for the day.
Cold chills, fever…blah blah blah….you know what I am talking about.
Late in the afternoon….I finally got a little hungry and texted my oldest daughter who does not cook to send up oldest grand girl to make me lunch.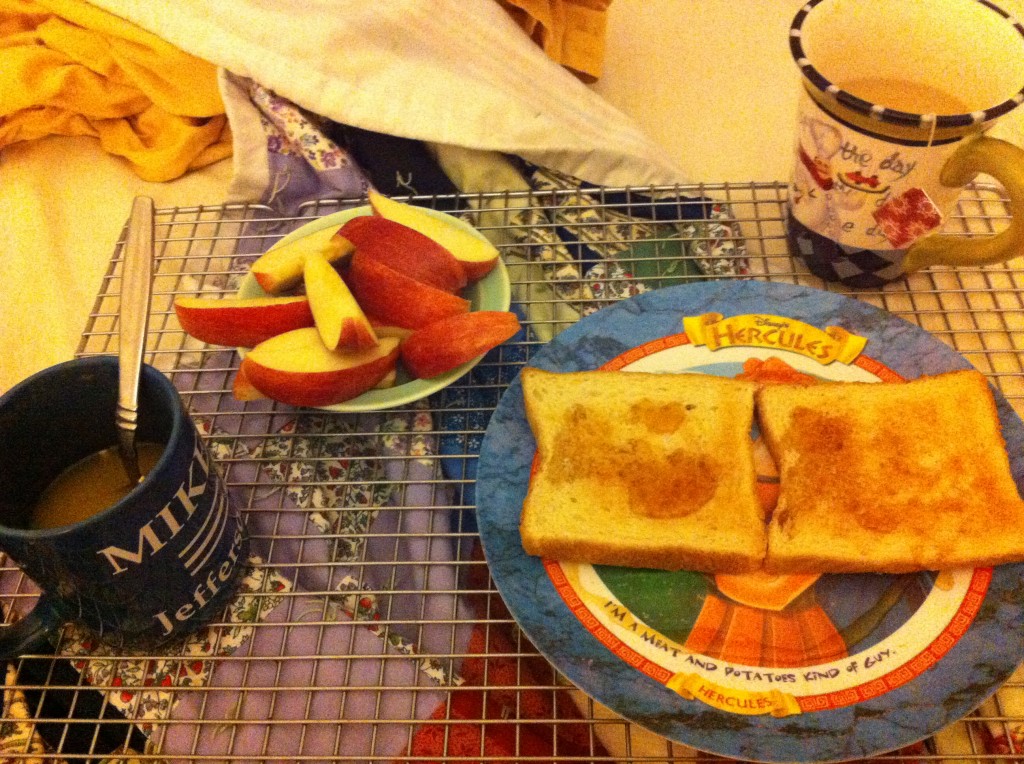 Oldest Grand Girl, could not find a tray to put my lunch on, so she used my cooling rack. She made me some cup a soup, toast with honey, a sliced apple and hot tea. I love eating off a Hercules plate, don't you? LOL
So…..just in case you have wondered where I have been and what I have been up too….well…I just mentioned  a few reason for my lack of posting.
I am sure I will have great stories to tell about the new school and my new rooms.
I just hope all my cooking magazines will fit in the storage room.
I have a bunch more to get you caught up on. (I have been couponing a little and my little garden bed is showing signs of actually producing something edible).
I hope all of you are doing great!!!!
I have missed you!!
Becky