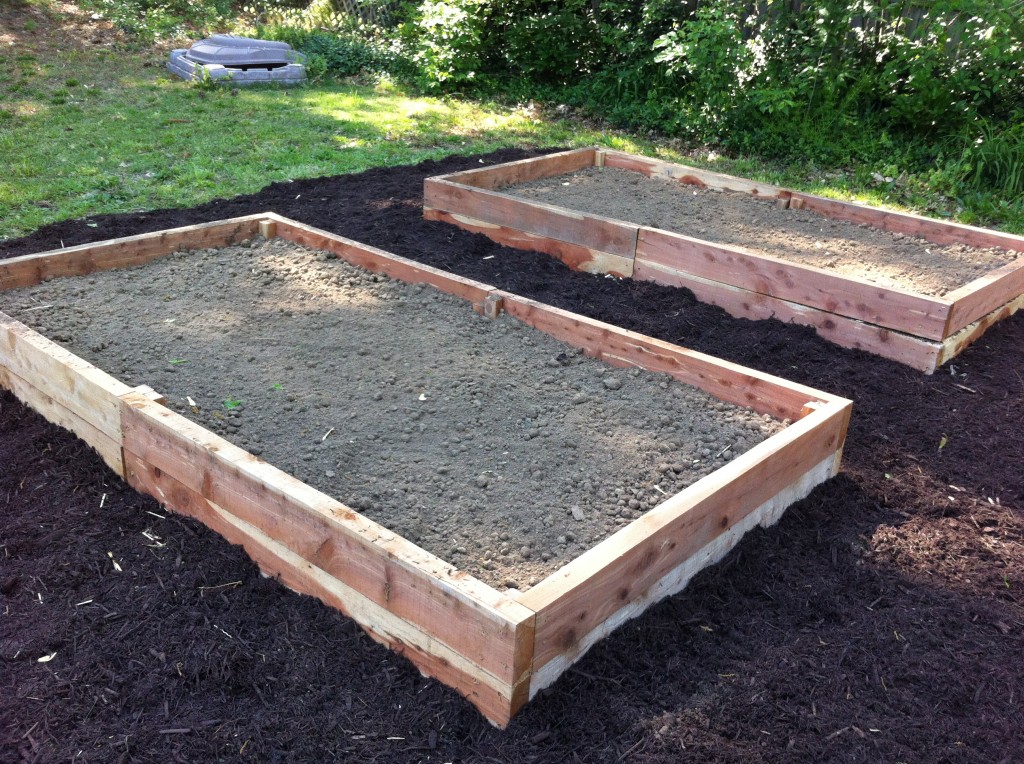 In every gardener there is a child who believes in The Seed Fairy.  ~Robert Brault, www.robertbrault.comer
After months of planning and scheming and praying to the weather man to take away the snow, hail and tons of thunder storms, the raised garden beds are in.
Aren't they Be A u Ti Ful???
My brother in law (Neiner Weiners hubby) was finally able to come up last week during some sunny days and put together my  raised garden beds. He worked in my back yard for three days, but he was able to put the beds together, fill each one with a 70/30 dirt mixture and mulch around them all in one day.  My son, The Super Hero, had already dug up the graves , oops, dirt,under the beds. Oldest Grandgirl helped me lay newspapers over the dirt and then we coverd the whole area with commercial landscape fabric.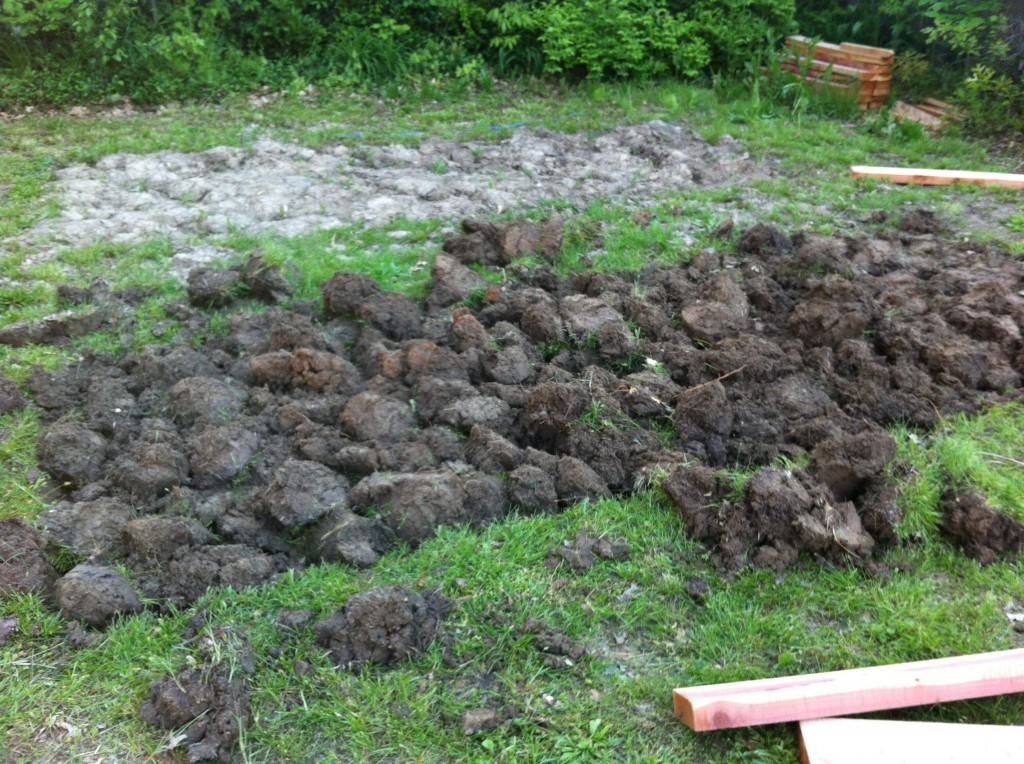 Here are the graves…haha…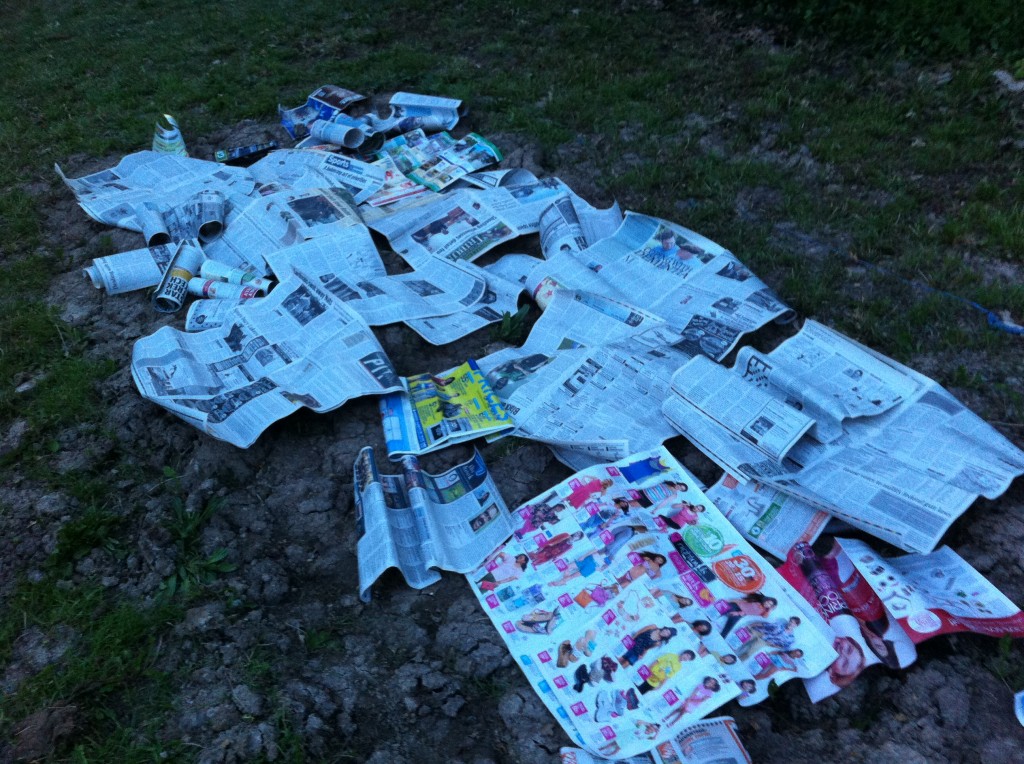 Oldest grand girl and I took old newspapers and laid over the turned over dirt to help with weeds.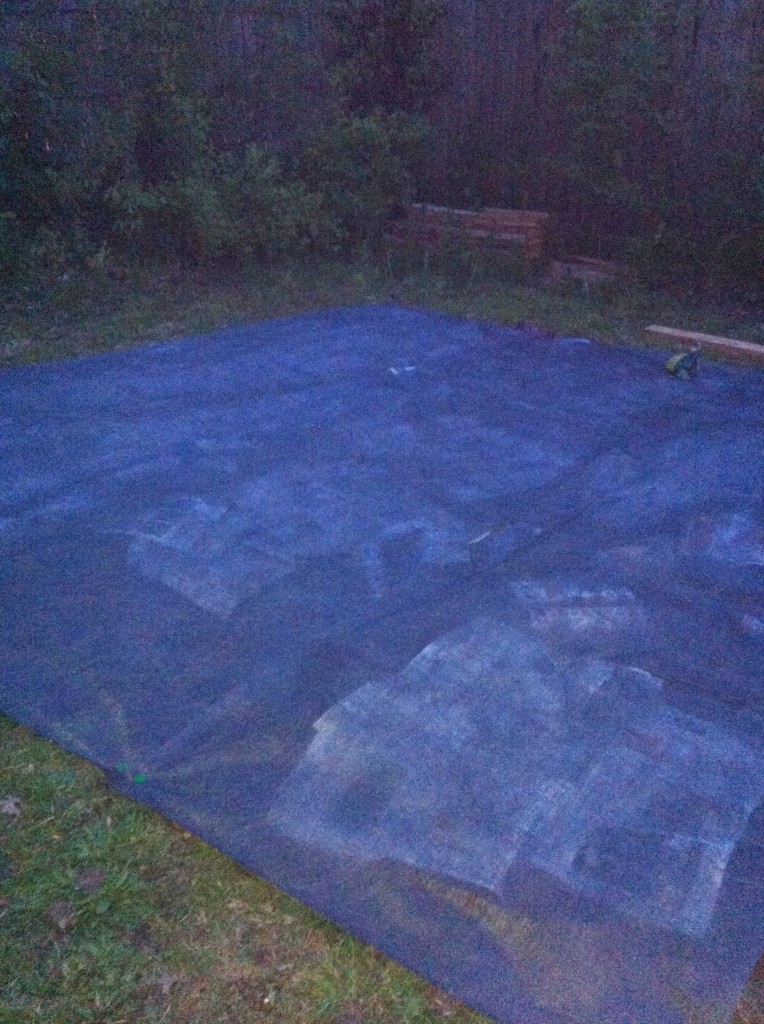 Then we took commercial grade landscape fabric and covered the whole area. I had to use the flash on my camera for this picture because we did not finish up till around 9 p.m.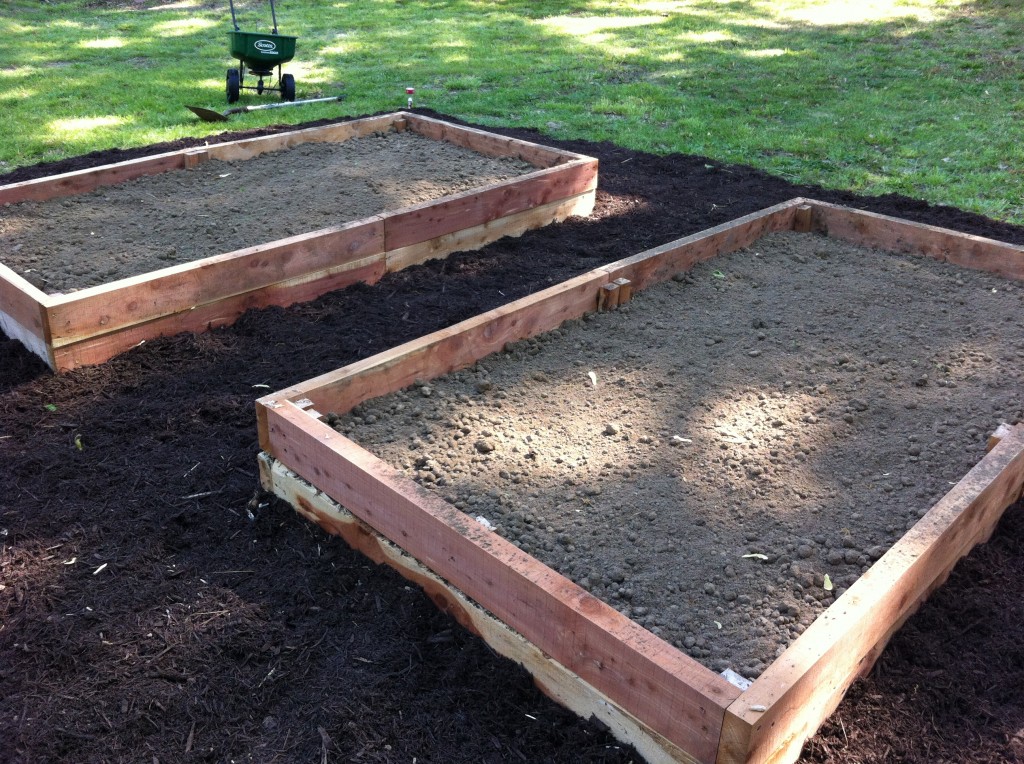 Here is a look at them from a different angle. Don't worry about the shade. It does not get shady in this spot till late afternoon.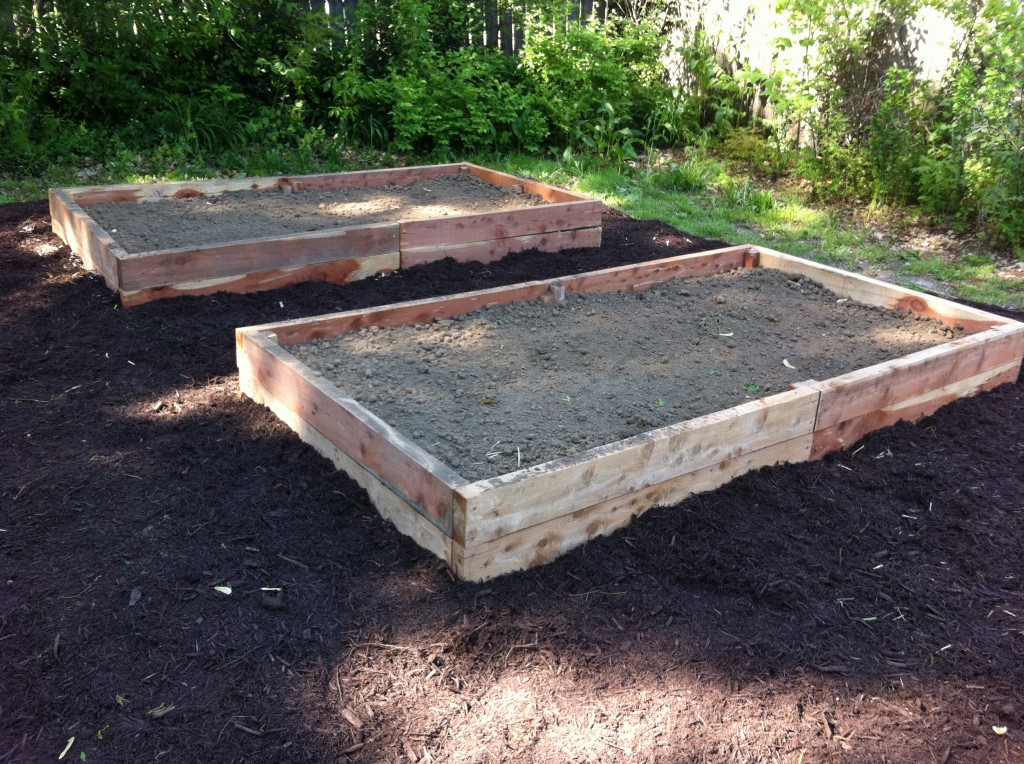 Here is another one.
Can you tell I am just a little bit proud of them? : )
Oldest grandgirl and I have been busy planting and digging and setting up the whole area.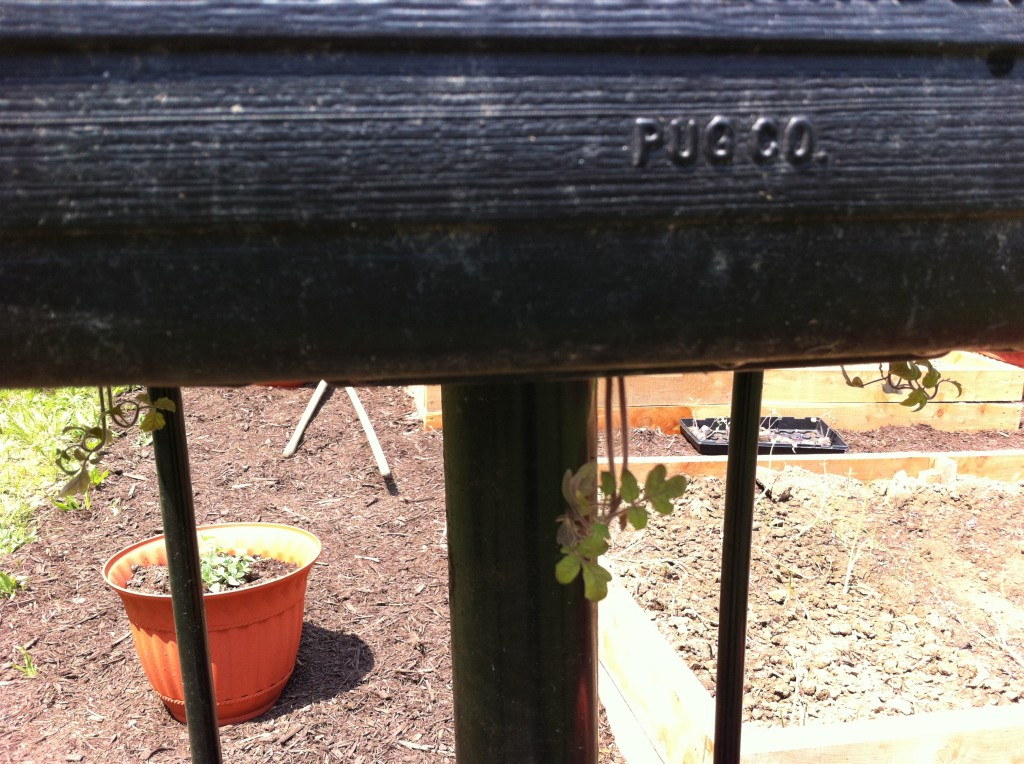 Here is a picture to give you a little hint. Can you guess why those tomato plants are unside down?
MMM….
Anywho….I am ready to eat some fresh picked garden eats from my very own garden.
You can too….
You just have to believe in The Seed Fairy!
Have you started a garden this year, or doing some container gardening? I would love hear all about it!
In a couple of days I will post more pictures of what I have planted.
Life's a Garden…dig it. (my humor amazes no one but me…hehe)
Becky