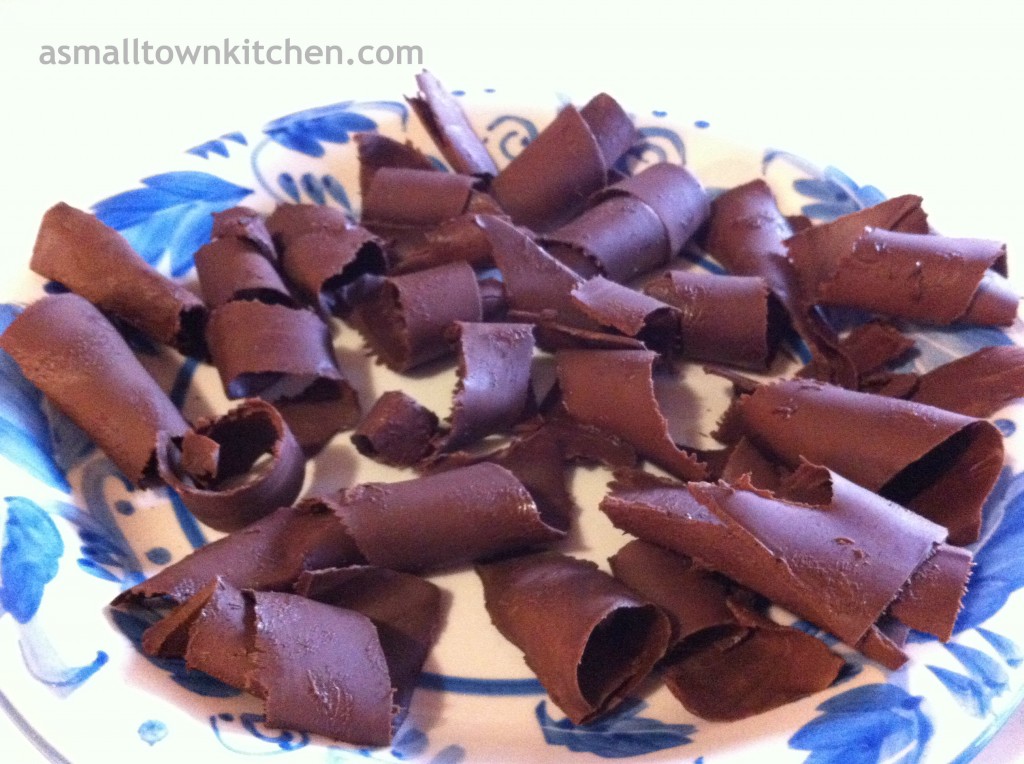 Everyone loves a beautiful cake.
I know I do.
Those kind of cakes that you see in a fancy bakery and stare at while you drool behind the glass.
It it amazing how a few beautiful chocolate curls add elegance to a cake (or cup cake) and entice you to want to take a big'o bite.
Recently I was asked to cater a small dinner for my science department. I was very humbled and honored to be asked to make them dinner.
I was getting paid too…yippee!
I wanted to make a knock your socks off chocolate cake for a big finish to the dinner. I have them terrific recipe for a chocolate cake that has these to die for chocolate curls on top. I thought I would I would share with you how to make easy chocolate curls.
Here goes : D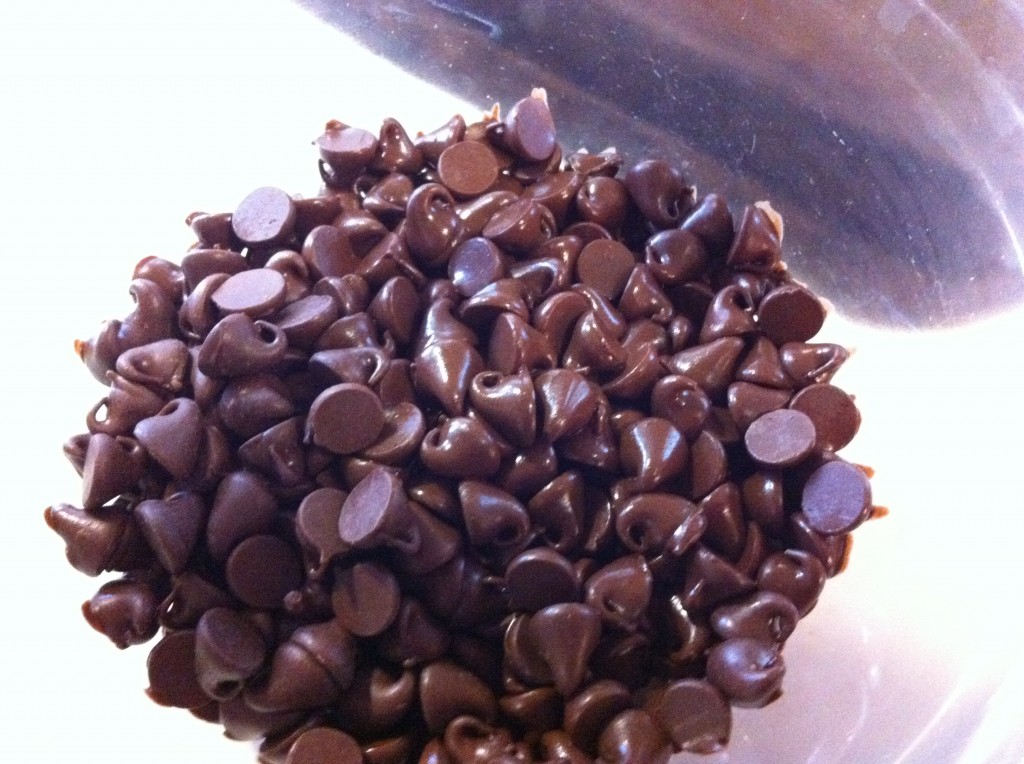 The first thing you need to do is take a package of semi sweet chocolate chips and put them in a microwave safe bowl and microwave for one minute.
With a spoon stir the slightly melted chips. Put the chips back in the microwave for another 20 to 30 seconds. Do not microwave too long. Stir the chips until they are completely melted.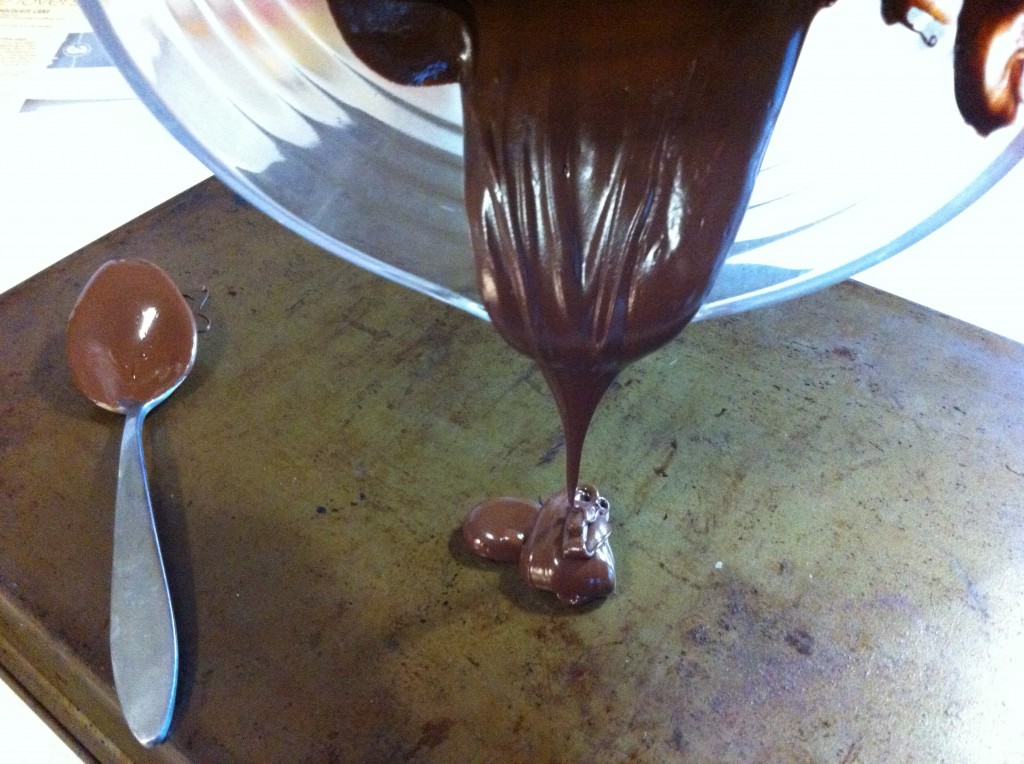 Get out an baking sheet and turn it over. Pout the melted chocolate on the bottom of the baking sheet.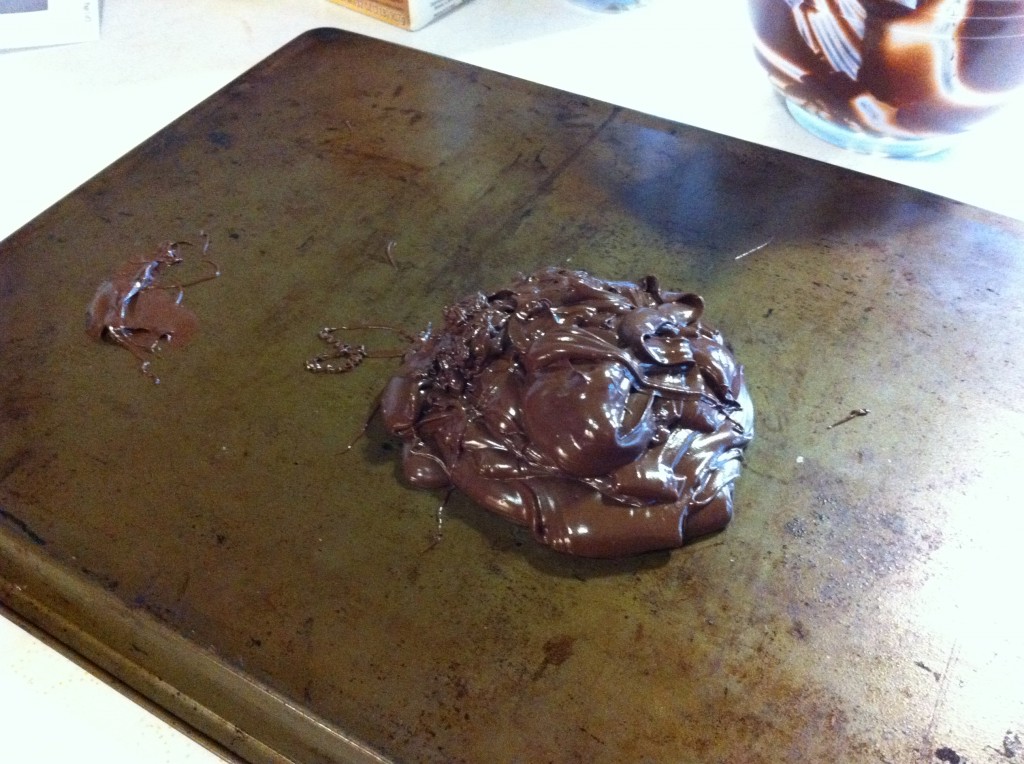 I poured the melted chocolate right in the middle of the baking sheet.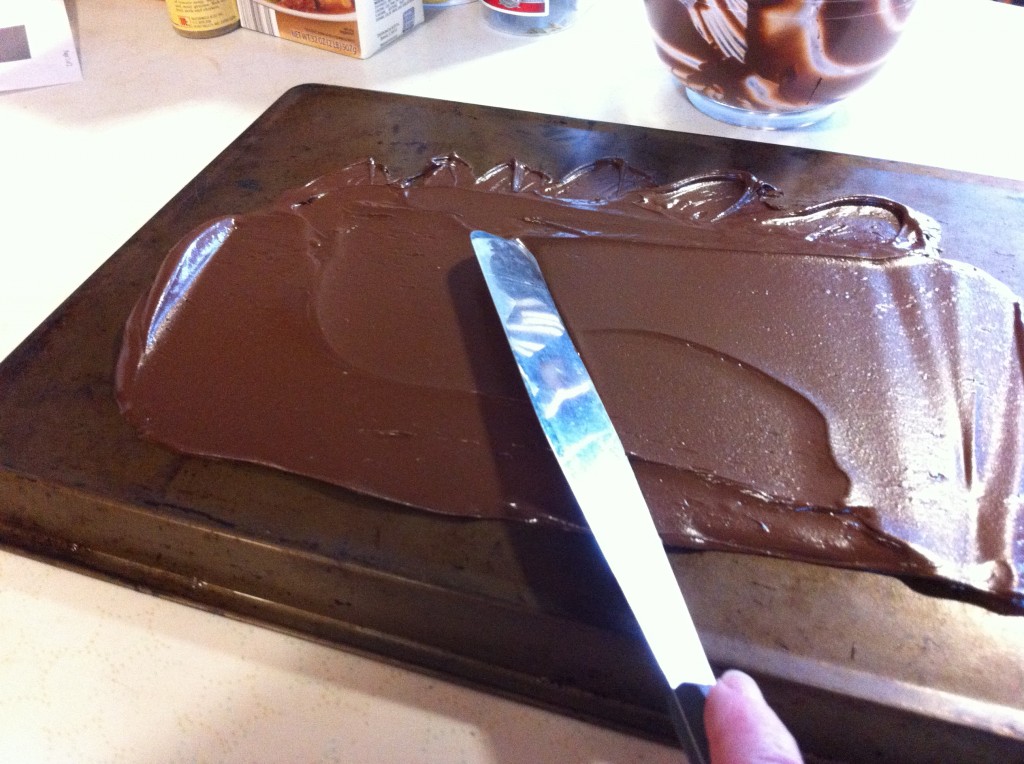 With a spatula, spread a thin layer of chocolate on the baking sheet.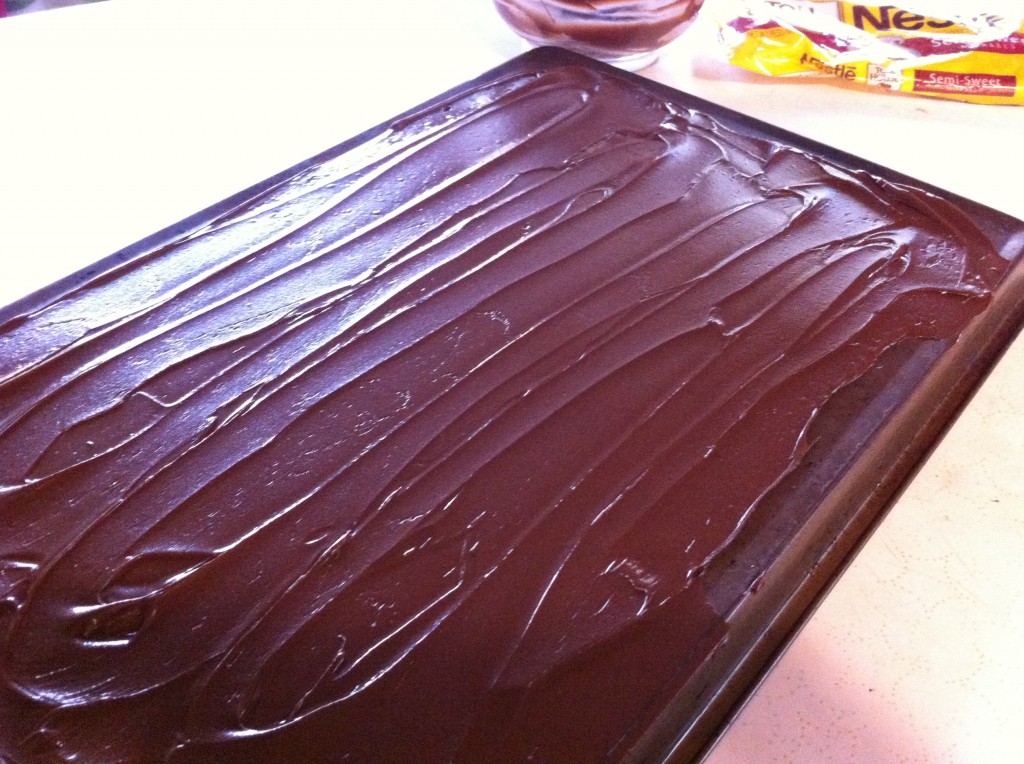 There will be enough chocolate to cover the entire bottom of the baking sheet.  Now, put the pan in the refrigerator until the chocolate starts to harden.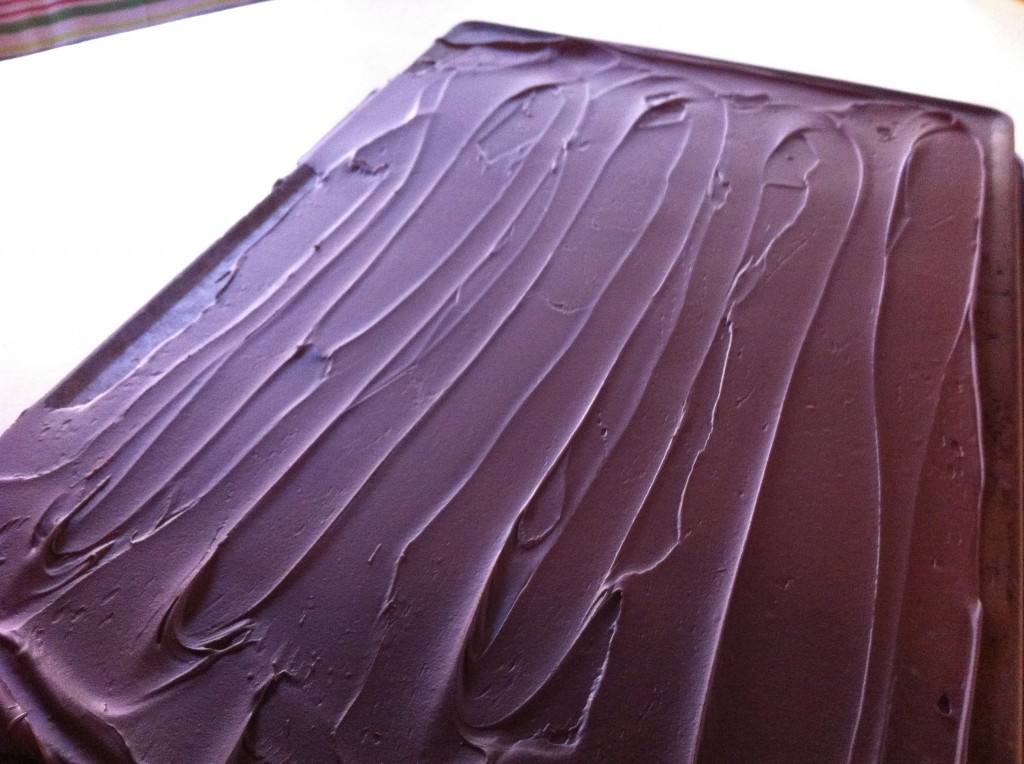 When the chocolate firms up, take it out of the refrigerator to let the chocolate begin to warm up.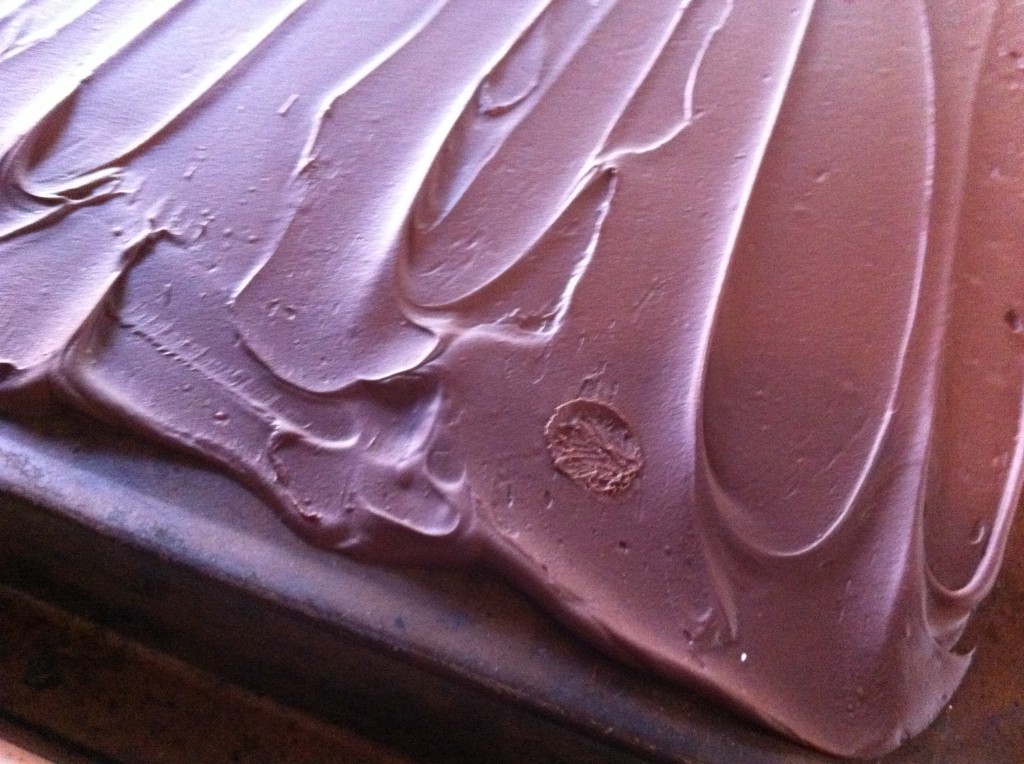 When the chocolate warms up enough to the point where you can put your finger on it and it leaves a finger print it is almost warm enough to start making curls. See my finger print on the chocolate?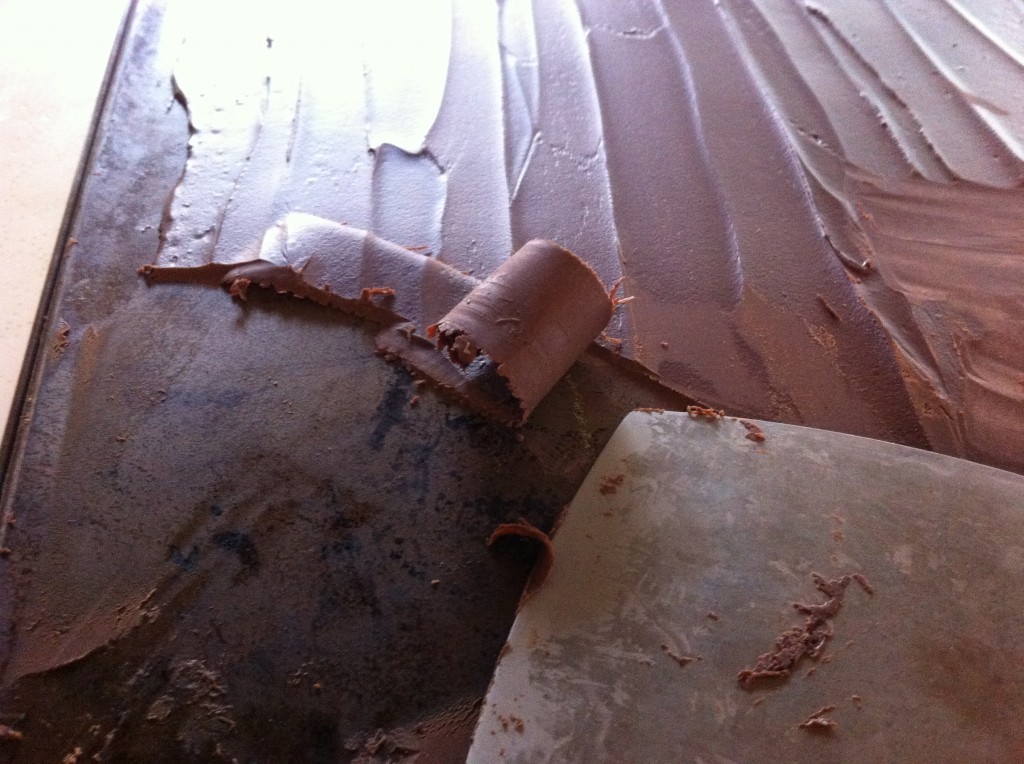 The a sharp spatula I scrape the chocolate diagonally across the pan to start making the curls. If your curls start breaking the chocolate is too cold still.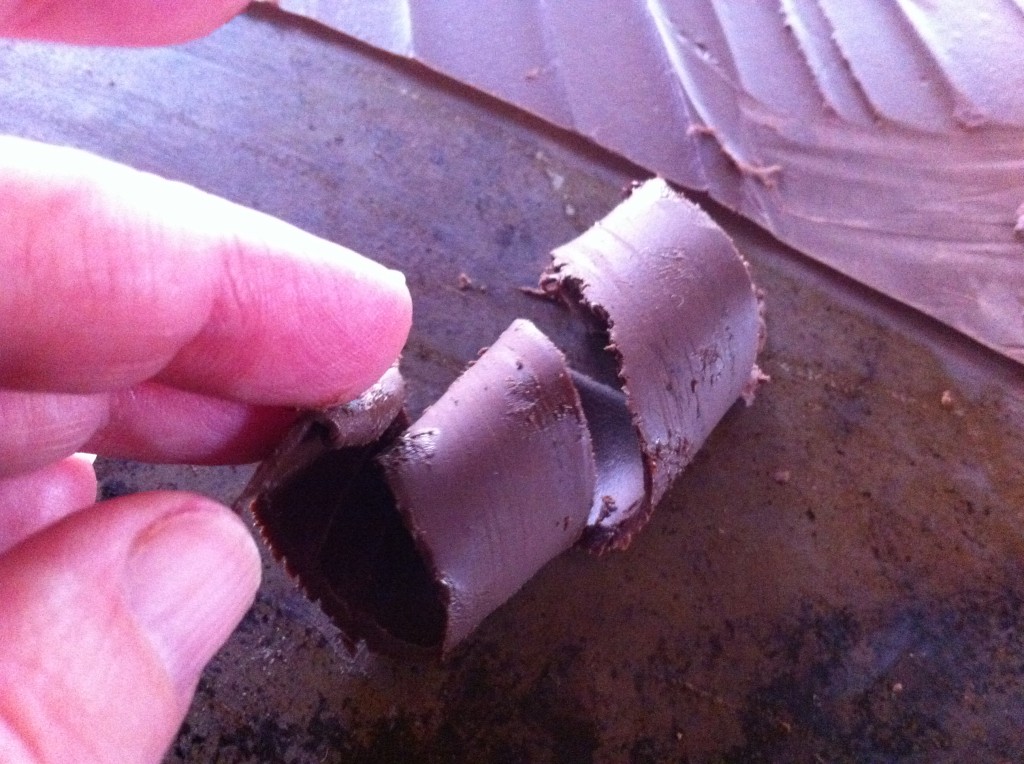 I know you can make these curls!!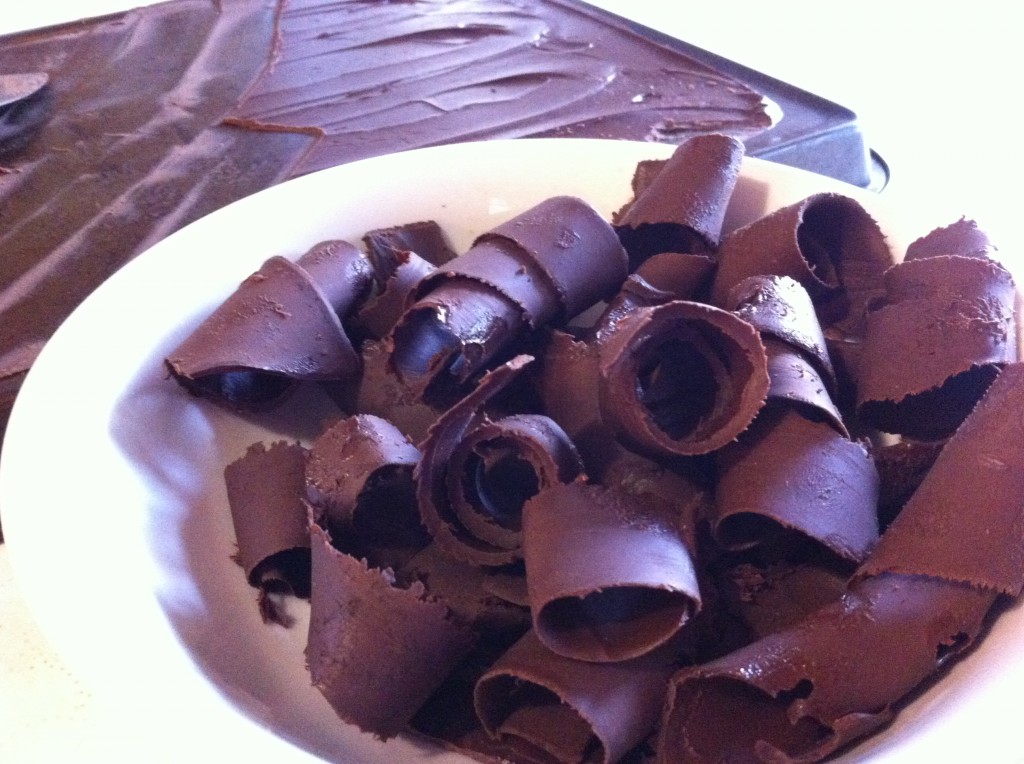 One package of chocolate chips will make more than enough curls to top your cake or cup cakes. It is best to make the curls the day before and let them dry out a bit in the refrigerator over night.
Next time you start staring at those beautiful cakes in the bakery and am tempted to buy one, just remember that you can make your own beautiful chocolate cake with these chocolate curls.
You will be able to open up your own bakery!
Enjoy,
Becky