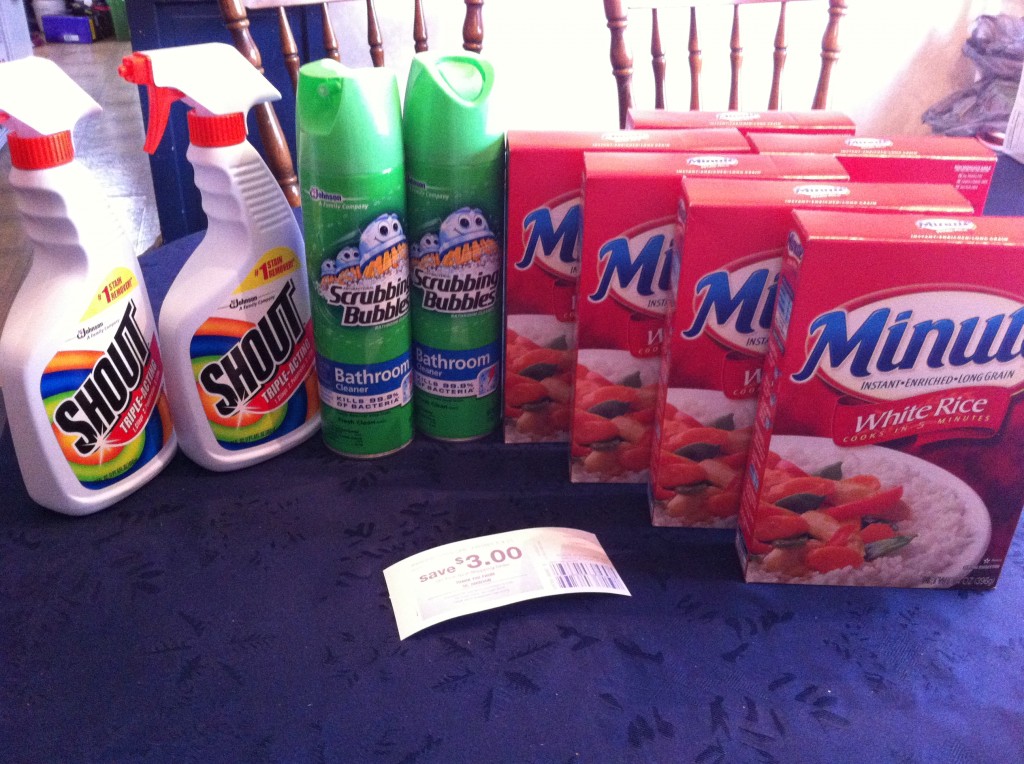 I went to Gerbes and picked up these items on sale. They have a buy 5 items and save $5 sale going on now. I was able to get the rice for .29 cents a box, the Shout and Scrubbing Bubbles for $1.oo a can and then I got a $3.00 coupon to use on my next transation.
Sweet!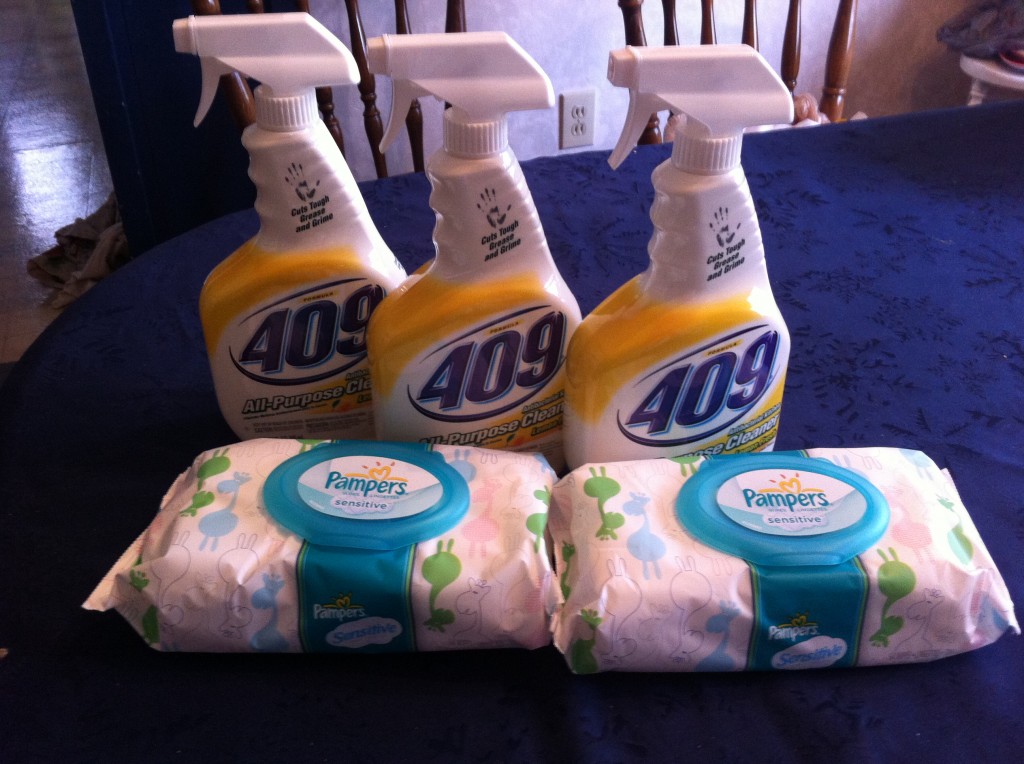 I was able to pick these up also at Gerbes using the buy 5 save $5 sale. After coupons I paid .49 cents for each of the 409 and just .29 cents for each of the pamper wipes. My daughter who does not cook was very happy when I gave her the wipes. Youngest baby grand girl needs lots of wipes.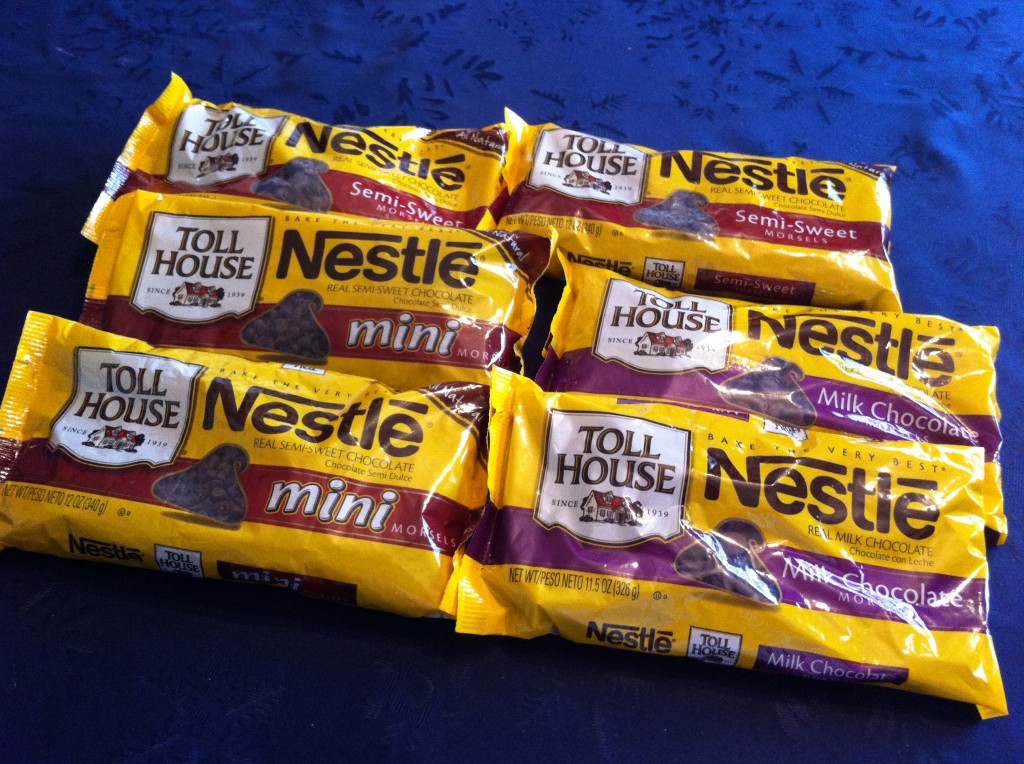 I am making this super rich chocolate cake later this week (I will post the recipe later this week). It takes several bags of chocolate chips. These bags were on sale for $2.49 at Gerbes and I had $1.00 off coupons off of two bags, making them $1.99 a bag. I also got a $3.50 coupon off my next purchase if I buy more chocolate chips.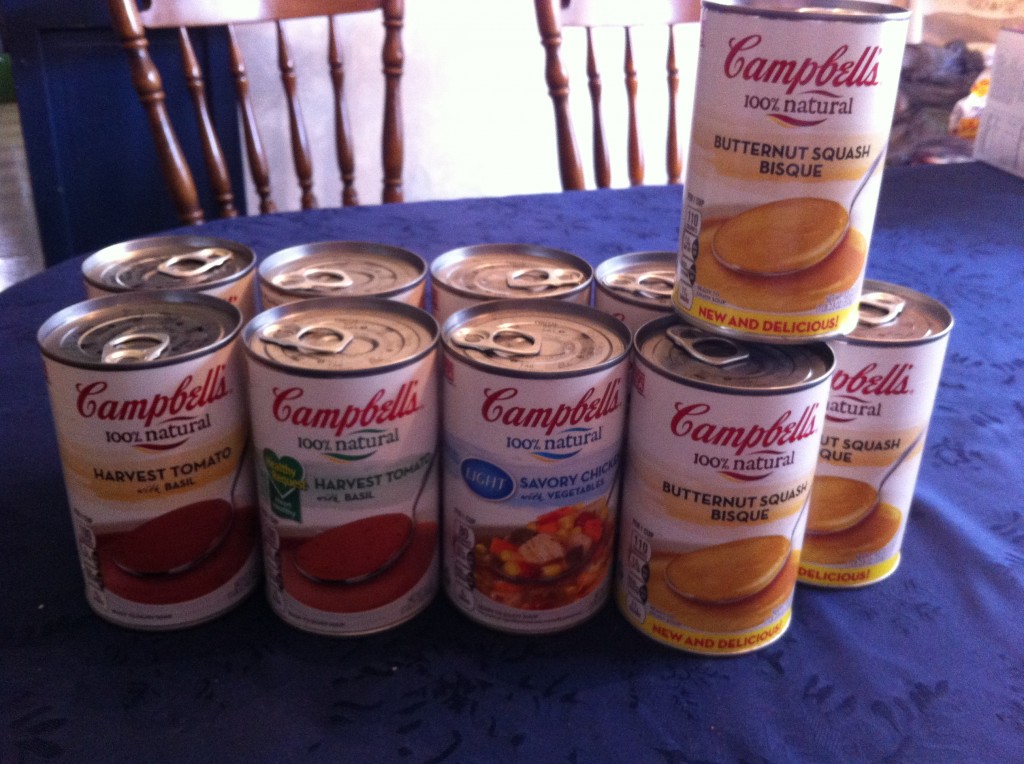 Oldest daughter who does not cook did a little couponing too. She was able to get these cans of soup for .50 cents each. I giggled when I seen she had bought butternut squash soup. She would never in her right mind bought this soup if I had not made homemade butternut squash soup. I will be curious to find out if this soup is as good as the one that I came up with.
I also bought 5 toothbrushes and 5 tubes of tooth paste for free. I will be donating them to school for students who may need some personal hygiene items.
I also bought some groceries at Aldis.
So lets see:
I spent:
$2.20 at Gerbes
$44.68 at Gerbes
$48.50 at Aldi's
Total $95.38 for last week and today.
I had a balance of $380.22
I spent $95.38
Leaving me a total of $294.84
I will add another $75.00
So my latest update is $369.84 on April 21st.
My balance keeps getting a little higher each week.
Would you not add anymore to your budget till you spend down your amount.
Or lower the amount you spend each week.
MMMMM….I will have to think on it.
Lights out girl scouts…it is past my bed time.
Happy Couponing,
Becky
Other post you might enjoy