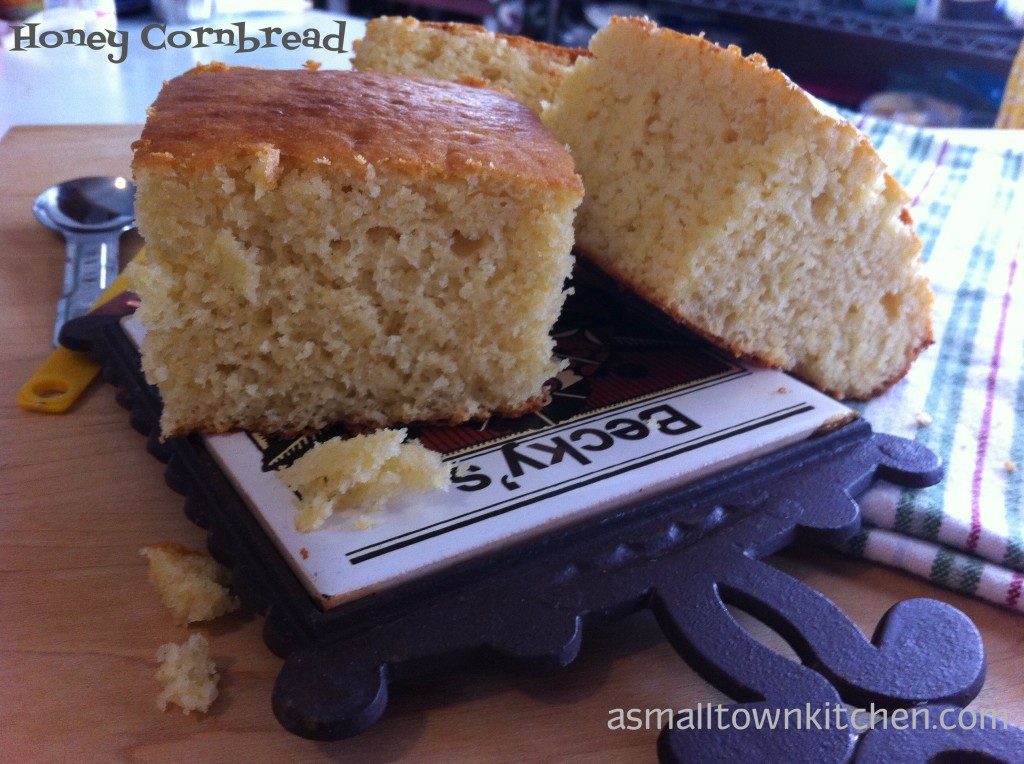 Do you love cornbread as much as I do?
If you love a  sweet and moist cornbread, you are sure to love this recipe.
I don't know if you have ever traveled to the Ozarks in Missouri. But you might have heard of a little town called Branson.
You know, Shepard of the Hills, Silver Dollar City (which they say now has the biggest and fastest wooden roller coaster in the United States), The Titanic Exhibit and we can't forget Dixie Stampede (my grand girls  favorite place).
Well, in Branson there is this restaurant called McFarland's. Every time I go to Branson, I have to eat there just to pig out on their cornbread and honey butter. They make the best cornbread and honey butter. With all the snow outside, I decided to make a pot of chili for my Super Hero, Oldest Daughter who does not cook and oldest grand girl. Oh and me too. I also made a big pan of McFarland's Honey  Cornbread. When the Oldest Daughter came upstairs and saw I was making cornbread she immediately said, " I love you Mom."
If you love cornbread and want your kids to tell you how much they love you, try making this recipe.
Eat it with some chili, soup or all by itself (which is what the Super Hero did for dinner). It is that good.
Here are your step by step instructions: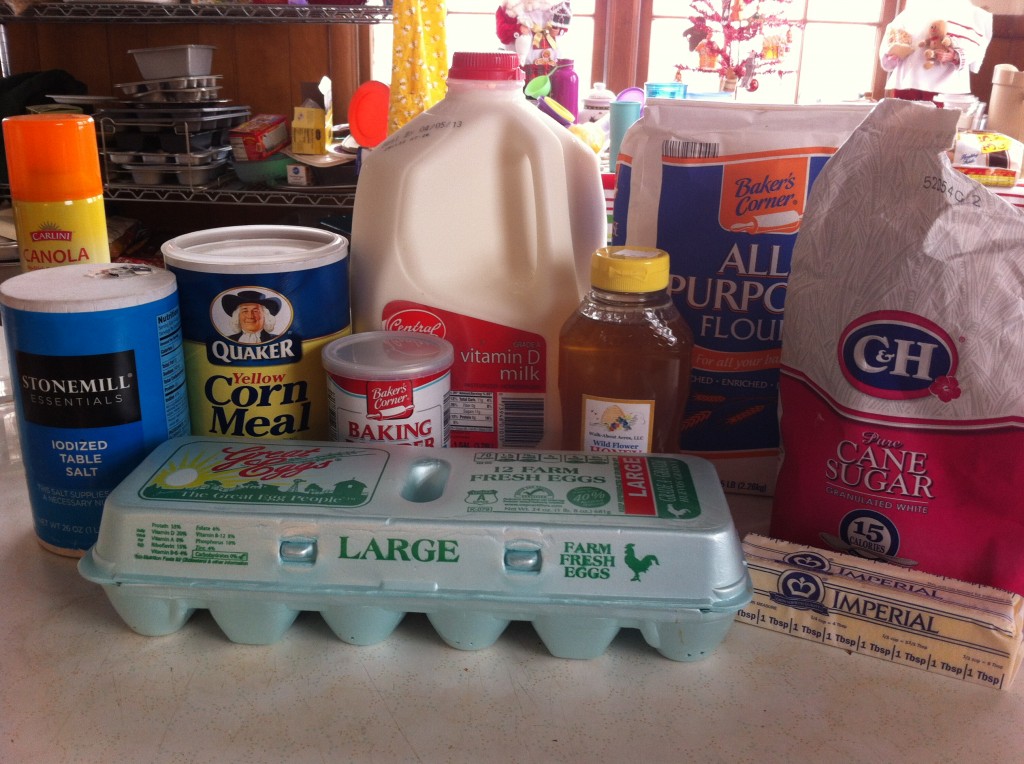 This is what you will need to make the best corn bread….ever.
In a mixing bowl, add four eggs and a half a stick of margarine.
Next, add in the sugar and pour in the honey. If you spray your measuring cup with cooking spray it helps to keep the honey from sticking to the cup when pouring.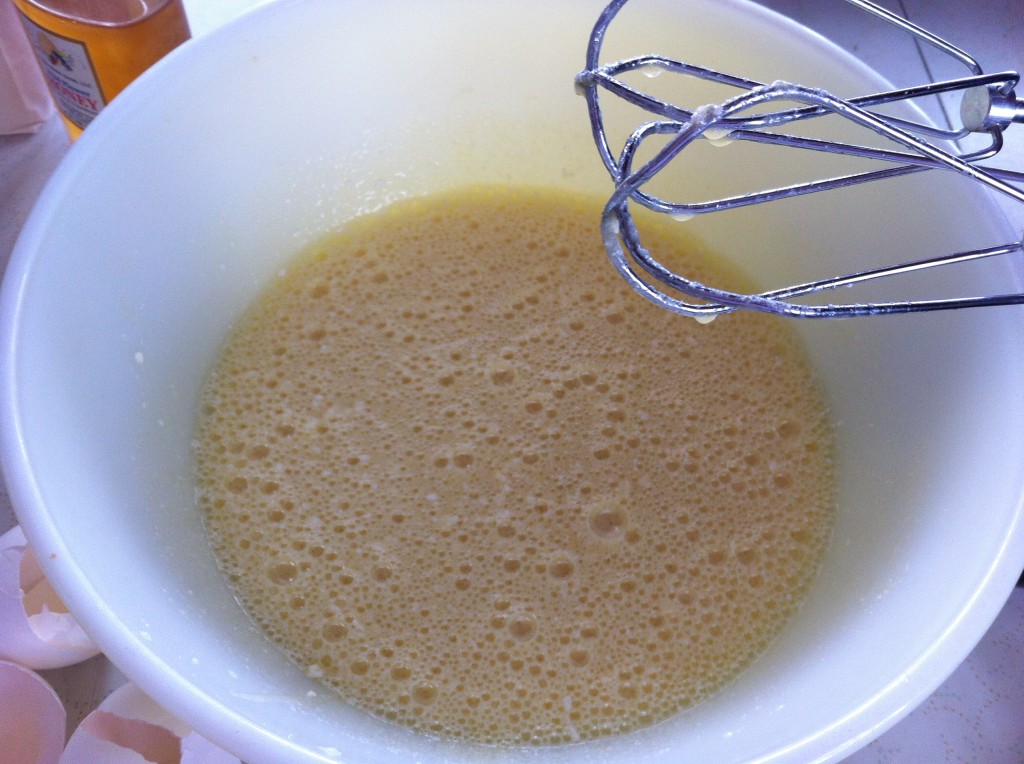 With a mixer, cream all the wet ingredients together.
In a separate bowl:
Measure out the flour, baking powder and salt.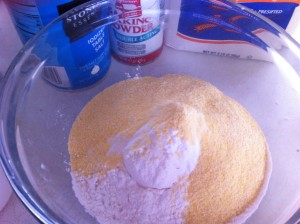 Measure out the corn meal and add it to the flour mixture. Stir to combine.
Alternate mixing in the flour/corn meal mixture with the milk. Being careful not to over stir the batter. There might be some lumps and it is ok.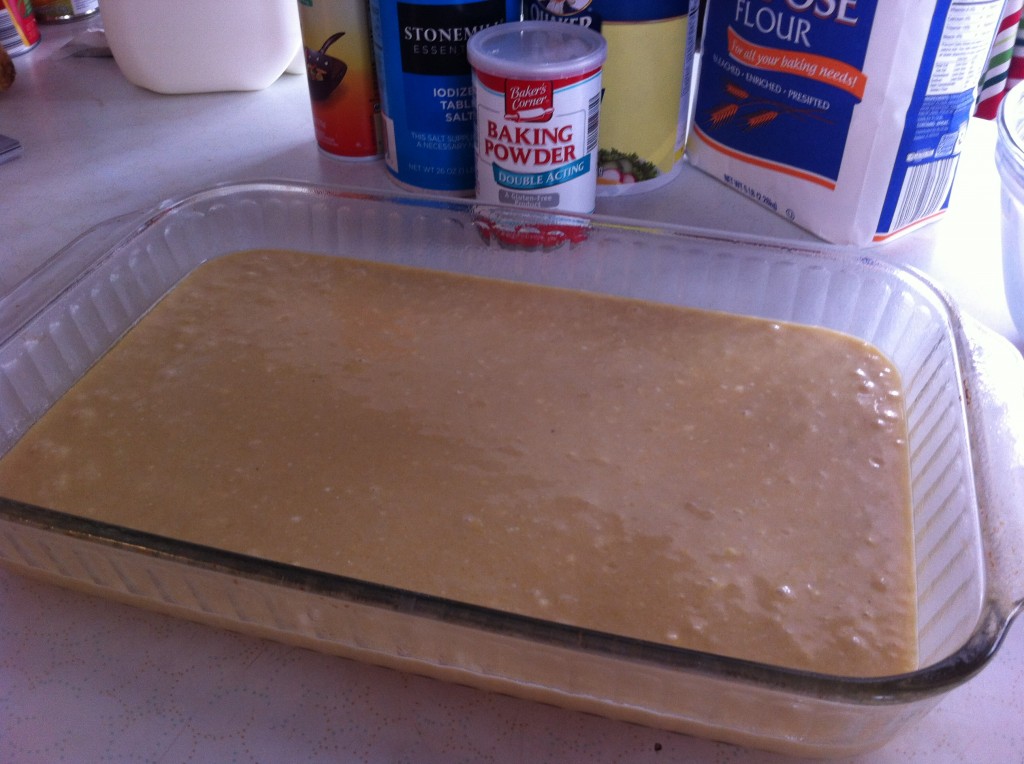 Pour the batter into a greased 9 by 13 baking dish.
Put the cornbread in a preheated 375 degree oven for 20 to 30 minutes or when ever a tooth pick comes out clean.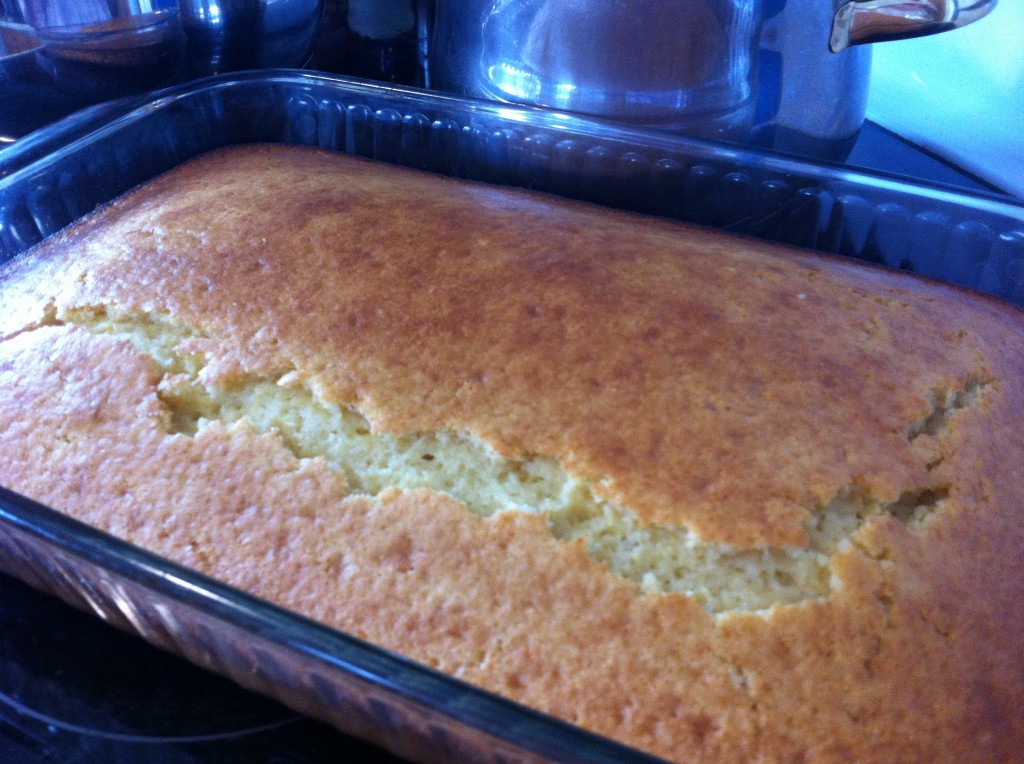 Easy Peasy! You can make this in no time!
Here is the recipe:
Honey Cornbread
Adapted from McFarland's Restaurant
Ingredients:
2/3 cup sugar
2 and 1/3 cups of flour
4 eggs
1/4 cup margarine
1 and1/2 tablespoon baking powder
1/2 cup corn meal
1 and 1/4 cups milk (the original recipe calls for 1 and 1/3 cups of milk, but I find it makes the batter a little too runny)
1/2 cup honey
1 teaspoon salt
Directions:
Preheat your oven to 375. The original recipe says to heat the oven to 400 degrees but I find that it is too hot.
Cream sugar, margarine, eggs and honey together in a large mixing bowl.
In a separate mixing bowl, mix together the flour, baking powder, salt and corn meal.
Alternate adding the dry ingredients and the milk to the honey and sugar mixture. Do not over mix.
Pour the batter into a greased 9 by 13 pan. The original recipe says a 11 by 14 pan, but I always use a 9 by 13 and it works just fine.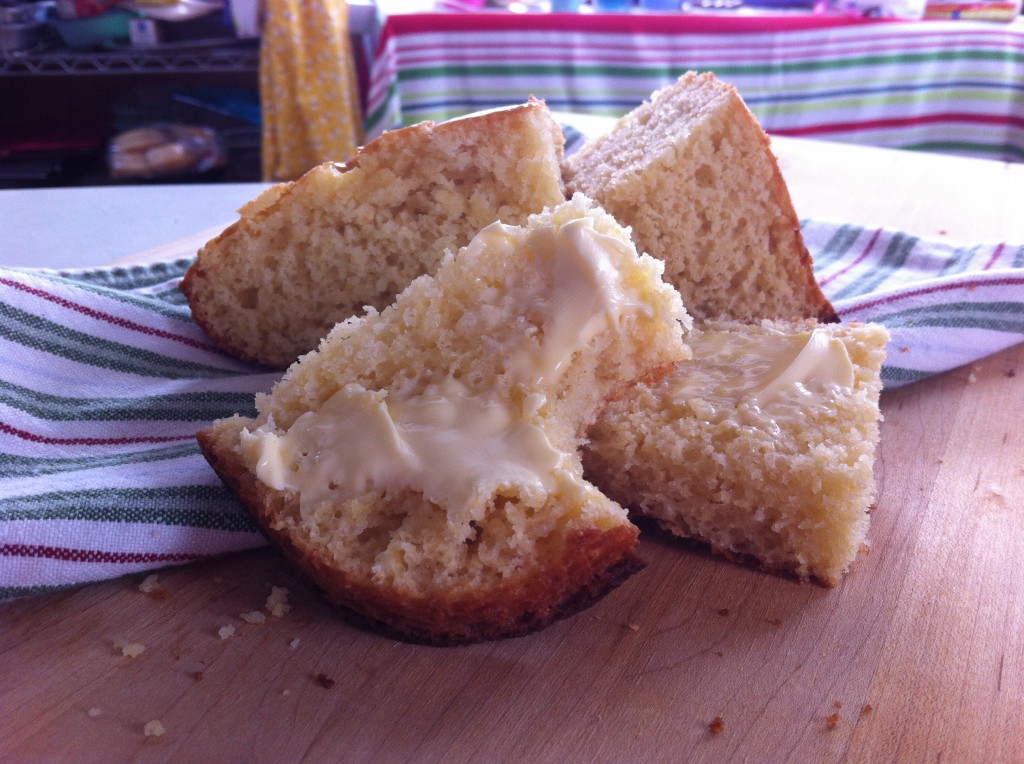 Slather some butter on a while it is warm and take a big bite.
Yum!
Enjoy your day!
Becky
If you like Honey Cornbread you may also like: