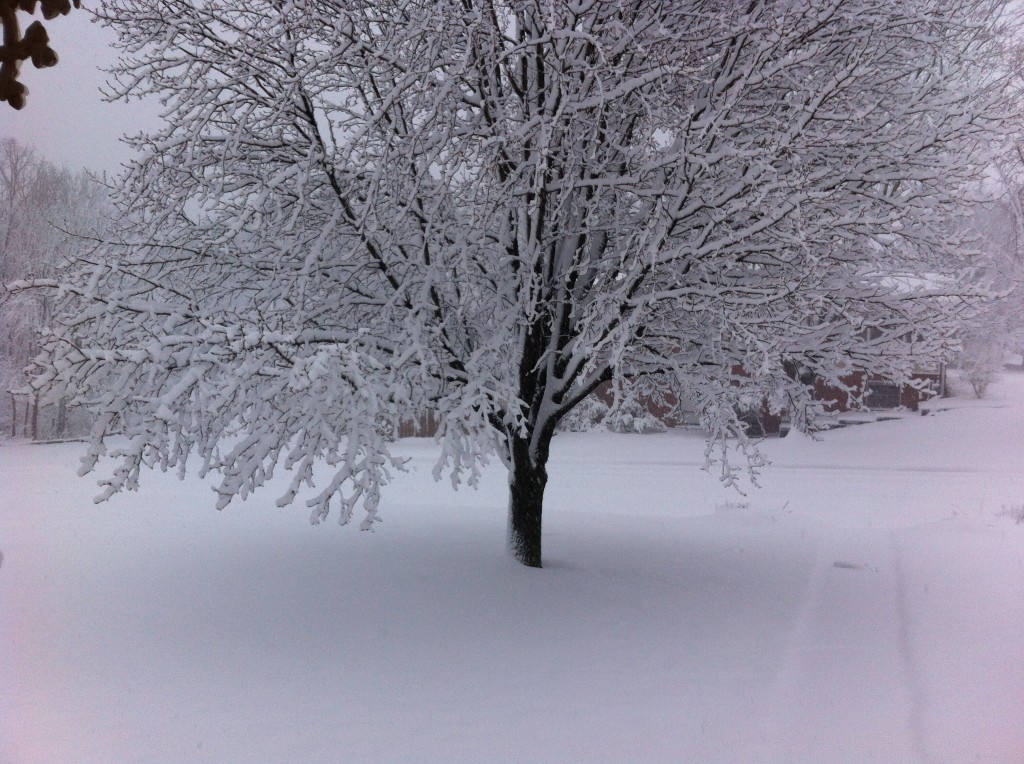 Here is a gander out my front door.
How does it look outside your front door?
Central Missouri got lucky again (not) and we are looking for totals of  6 to 9 inches of snow.
You can snow me over….
Doesn't mother nature know it is the fifth day of spring.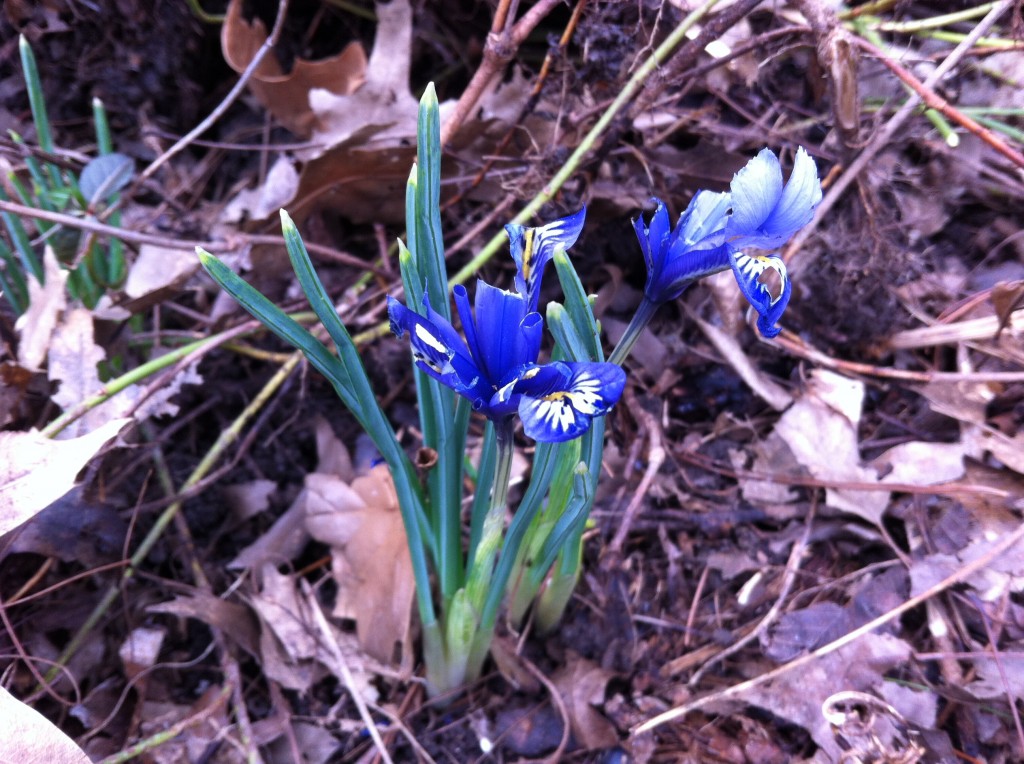 Here is a little peek of spring flowers from my front yard.
I hope they like snow.
Anywho, I am watching movies, cleaning my kitchen, making chili, baking the best ever corn bread (I will share that recipe later on today) and trying to talk myself out of taking a nap.
How are you spending your Sunday?
Becky