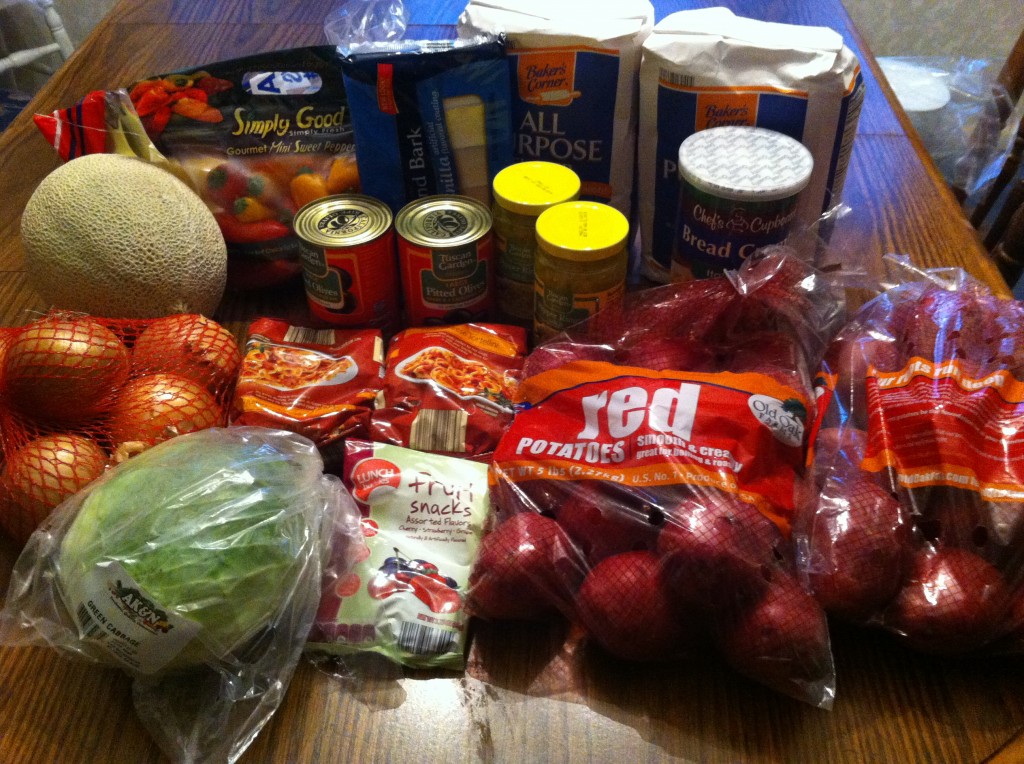 My Aldi's shopping trip. If you do not have the time to cut coupons, or coupons are not your bag, BUT you still want to save money, Aldi's is a great place to shop for all your  staples. I  buy my flour, sugar, cooking spray and assorted fruits and veggies there all the time. Just don't forget your quarter for the cart and bring your reusable grocery bags.
I spent a total of $27.48 at Aldi's.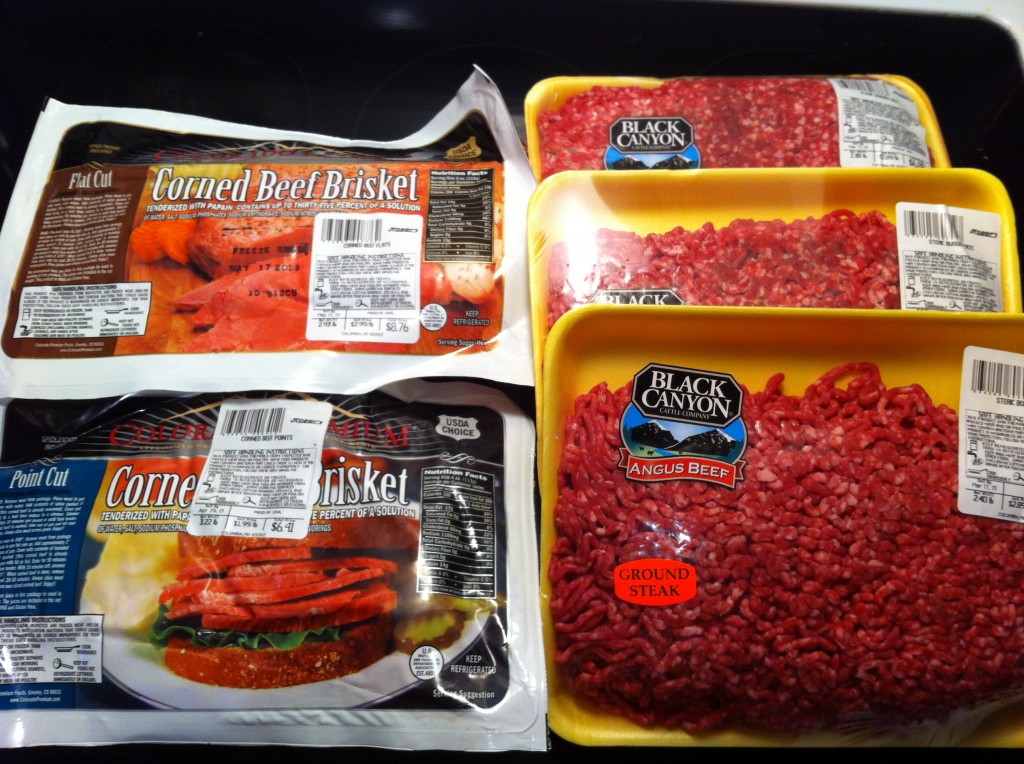 I stocked up on some ground steak that was on sale, so when it does stop snowing I can get my grill out and make these out of this world steak burgers. I also bought my point cut and flat cut corn beef for Saint Patrick's Day.
I spent a total of $37.76 at my local family owned grocery store.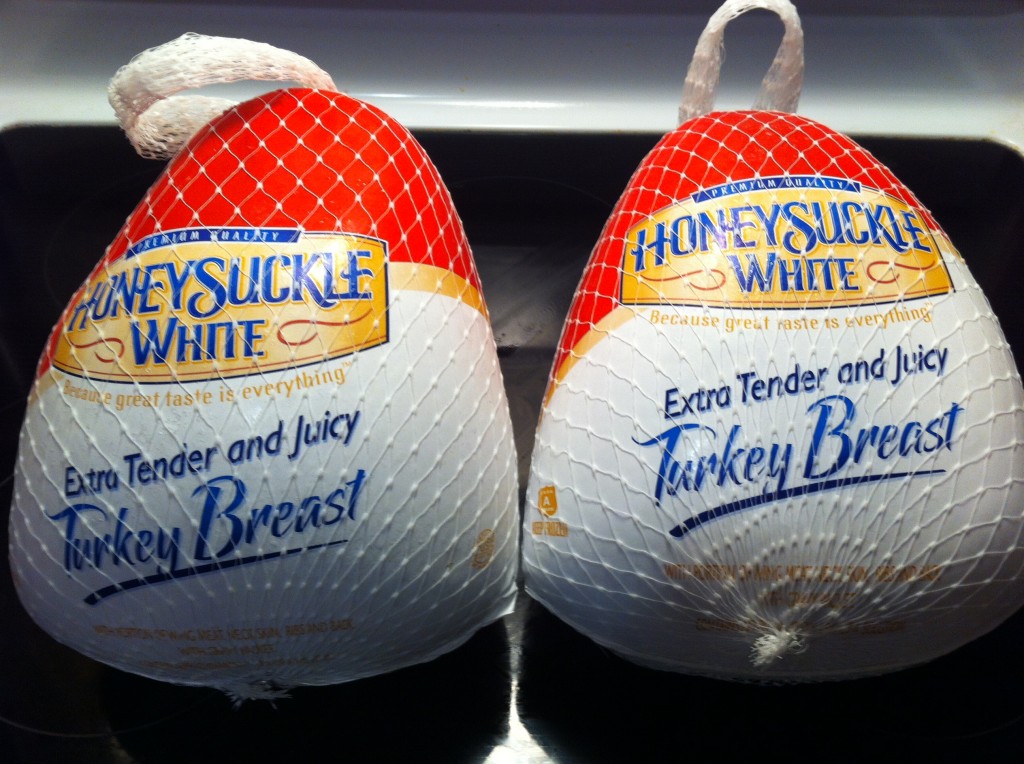 BOGO (buy one get one free). I also bought two turkey breast for the freezer. The local Gerbes had these on sale last week. These are great in my crock pot. I put them in, in the morning, and when I come home I have tender juicy turkey to eat all week.
I spent $30.10 for two turkey breast.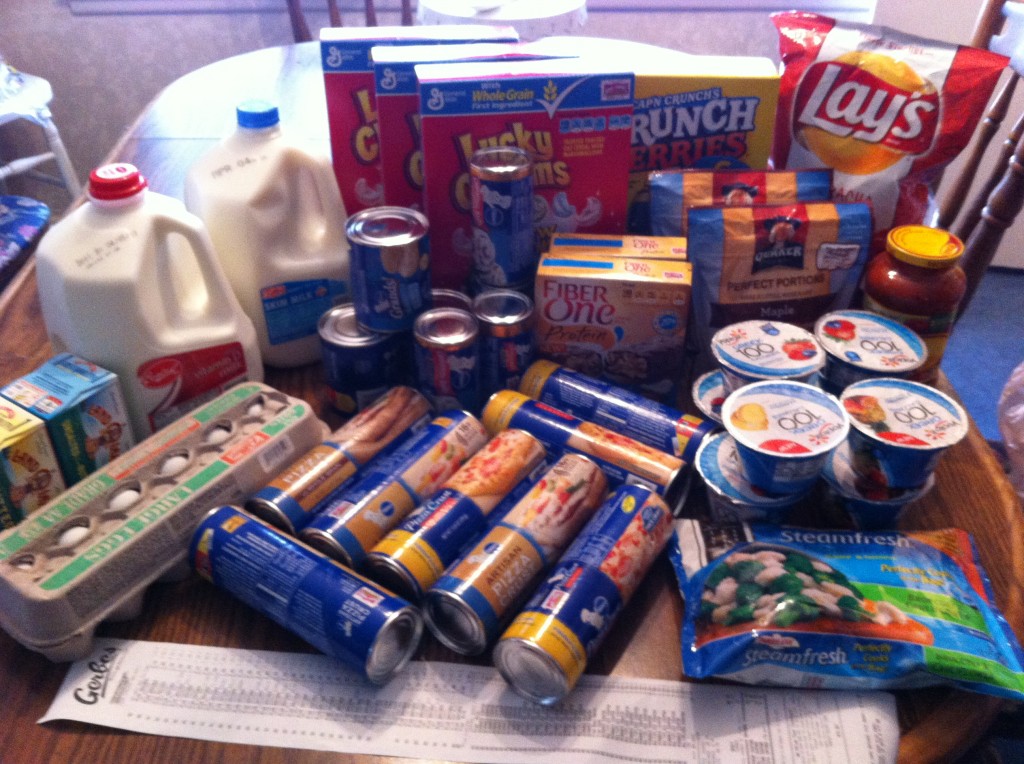 I went to my local Gerbes store and was able to buy all this pizza dough free plus I made .25 cents for each one I bought. Gerbes also had a deal if you bought 4 breakfast items you would get a gallon of milk free. I was able to score two free gallons of milk. I also had a e-coupon for a free bottle of Ragu and a Gerbes coupon for a free dozen of eggs.
I bought all of this for $28.79.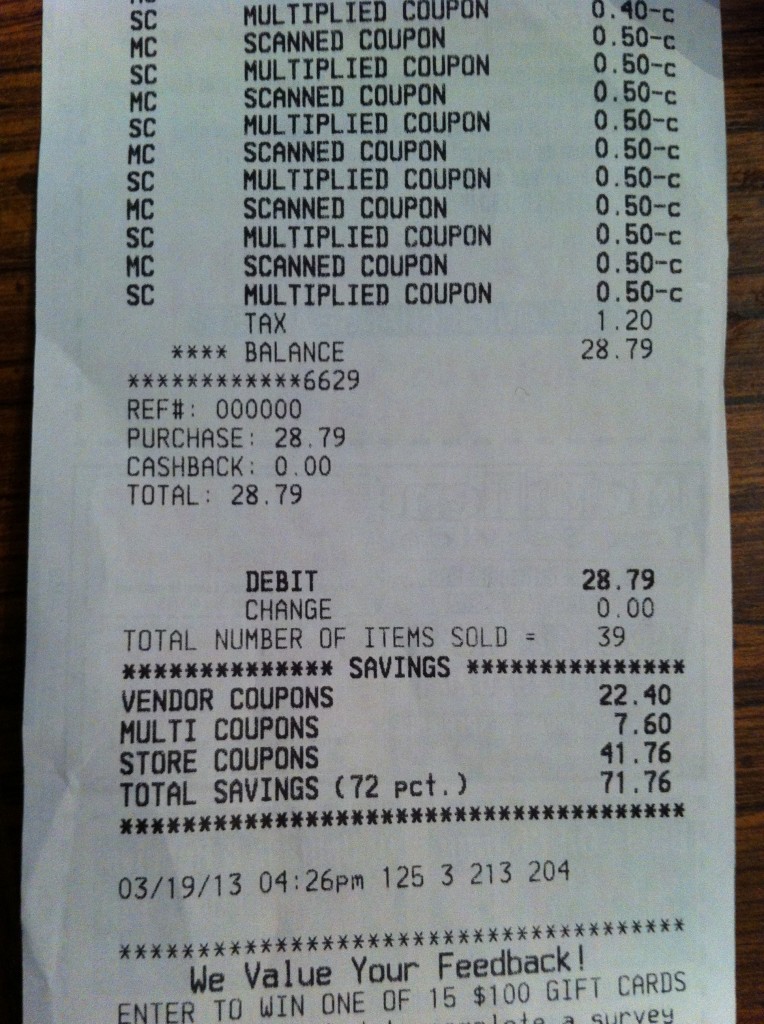 I don't have a picture of my grocery store shopping from last night, because I have not brought it up from down stairs yet. Plus I did not pick up my receipt..pooo. But I was able to buy 7 two liter bottles of soda, the new liquid crystal lights (5 of them), one can of Marie Callander soup (free with e-coupon) 1 box of Kashi cereal for just $1.00, one protein bar (free with coupon) and maybe a couple of more things that I can't remember.
I spent a total of $14.04. Not too bad since those Crystal lights were $1.79 a piece and I bought 5 of them. (normally the price is $3.79)
As of March 11th I had $355.68 in my grocery fund.
I spent:
$27.79 at Aldi's
$28.79 at Gerbes
$30.10 at Gerbes
$14.04 at Gerbes
$37.76 at Mosers
That is a total of $108.07
That leaves me a budget of $247.61
Today is Sunday so I get to add another $75.00
This gives me a total of $320.61 as of March 24.
Woohoo….not too bad.
I think I have this all updated now for the last two weeks…whew….
How is your budget going? Are you couponing or find it easier to use the sale adds? Which ever way works for you, you know it is a great feeling saving money at the grocery store. I love having the extra money for other things that I love to do.
What do you do with your extra money?
Becky