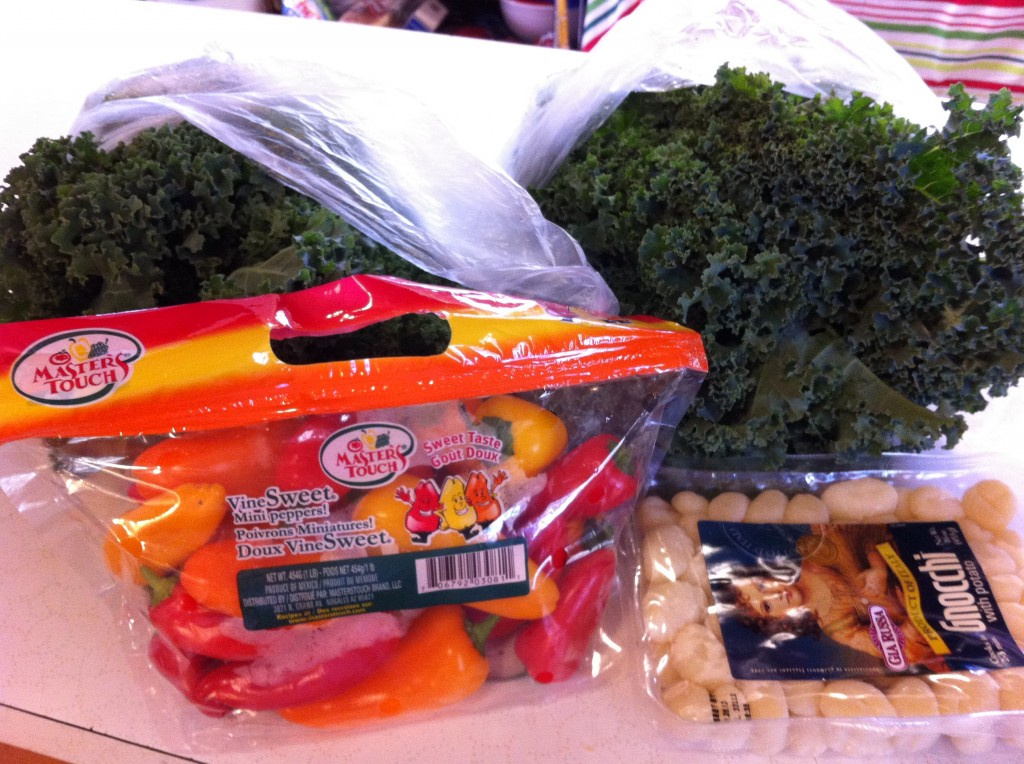 I really did not buy too much at the grocery store this week.
I hope you don't think that I go out to eat all the time either :  ).
I have been couponing for a year now, and I seem to have built up a nice little stockpile of groceries.
Though, I did go out to eat twice this week….hehe…my bad
My oldest daughter who does not cook, will usually buy the milk, bread and the occasional fruit for all of us. Just, so you know, that I do have milk to go with those 40 boxes of cereal in my stockpile. : D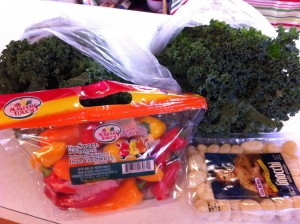 I went to Walmart yesterday. I found a great deal on fresh bunches of kale. I don't know if you have ever made kale chips, but you just bake them in the oven with a little olive oil and sea salt and Walla….you have these great crispy chips, that are full of vitamins.
Anywho…I bought two bunches of kale and Walmart had them for just .98 cents a bunch.
I also bought a bag of mini peppers. These are great on a vegetable tray and roasted in the oven. I bought this bag for just $1.96.
I am thinking I might be making some chicken gnocchi soup later this week and needed some potato gnocchis. I was able to get a bag of $2.50.
Earlier this week, I bought 2 bags of peanut butter cups for that Chocolate Peanut Butter Mousse Cake, I made for Valentine's Day. I spent $7.00 for the two bags.
I spent a total of $14.83 this week.
I had a balance of $202.64.
When I subtract what I spent this week, I have a left over balance of $187.83.
Also, today is Sunday and it is time to add my weekly  $75.00.
So starting for this week 2-17-13, I have $262.83.
Do I see steaks, shrimp and ribs in my future??
Only if they are on sale : ).
How is you budget going? Have you added to your stockpile, started a stockpile or trying to use up your stockpile (this is what I am doing)?
Becky