Water…
Help, I need Water!!!!
Water….water…..
I guess I was not listening our paying attention.
My little onion seedlings need more water than I am giving them.
They were all just kinda laying down yesterday, looking peaked. The soil felt cool next to their little roots so I was thinking they had plently of water.
Wrong!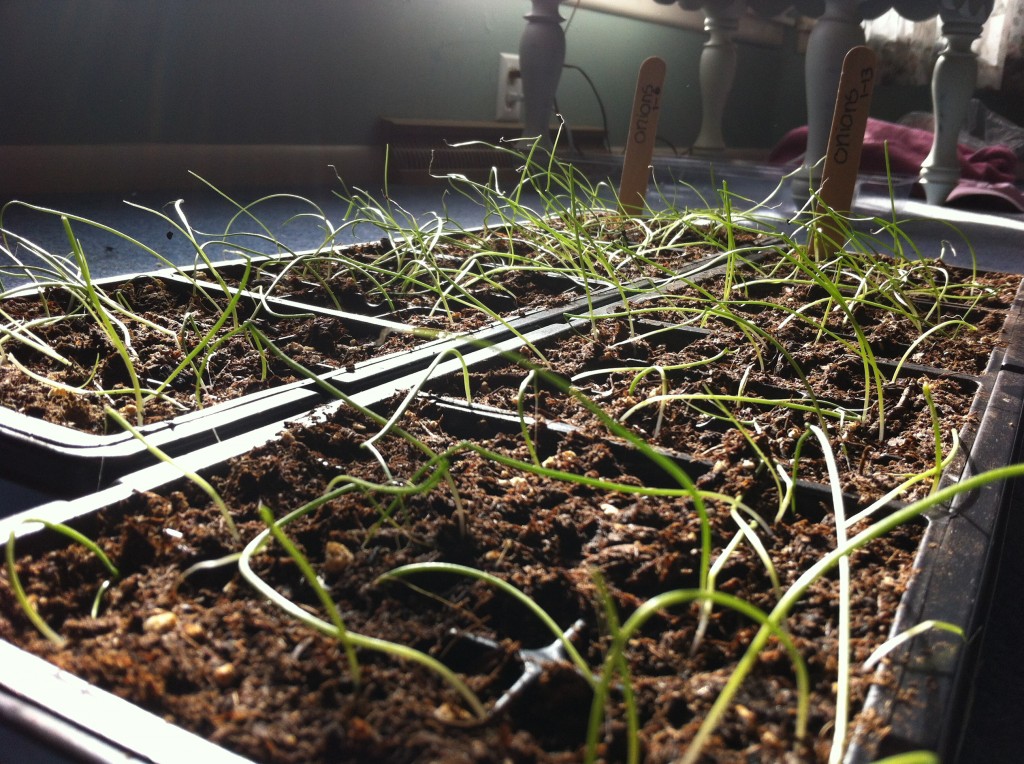 They look so much better today.
Whew….being a Mama onion is hard work.
I am not sure I am quite peeled out for the job….or diced up enough to do it….
Ok, no more onion jokes….I don't want to make you cry.
Becky
Here it a little picture overview of my little darlings.
                                  Planting Seeds                                                                       Week One
                                     Week Two                                                                            Week Three
Grow Babies Grow.