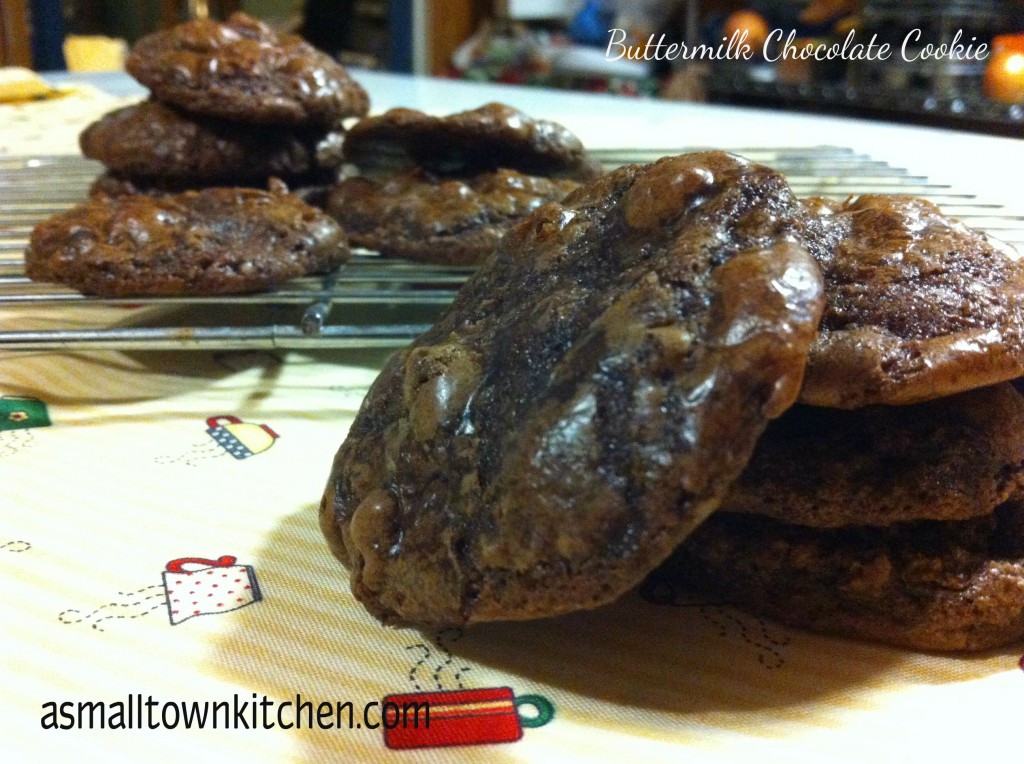 Last week, I was in charge of making food for our hospitality room for the basketball tournament at my school. 
I have done this for 12 years.
I do not know if I get any better at it, but I do try to make the favorites; cornbread salad , chicken wings, texas sheet cake, chili, and my version of white chicken chili. But, in my attempt to switch things up a bit, I look for new recipes that grab my attention.
Melt in your mouth Buttermilk Chocolate Cookie.
This one got my attention.
This is not my recipe, though I did make a couple of changes. It comes from a great web site called Baking Bites. This cookie is rich, slightly crispy on the outside, moist and chewy on the inside and full of chocolate chips. My friend at school Jeanetta, (who is always elbow deep in a sink full of dirty dishes, washing them for me), tried one. She only had two words to say, "OH MY!"
I guess I could have called them, "Oh My, Buttermilk Chocolate Cookies."
I will just call them delicious.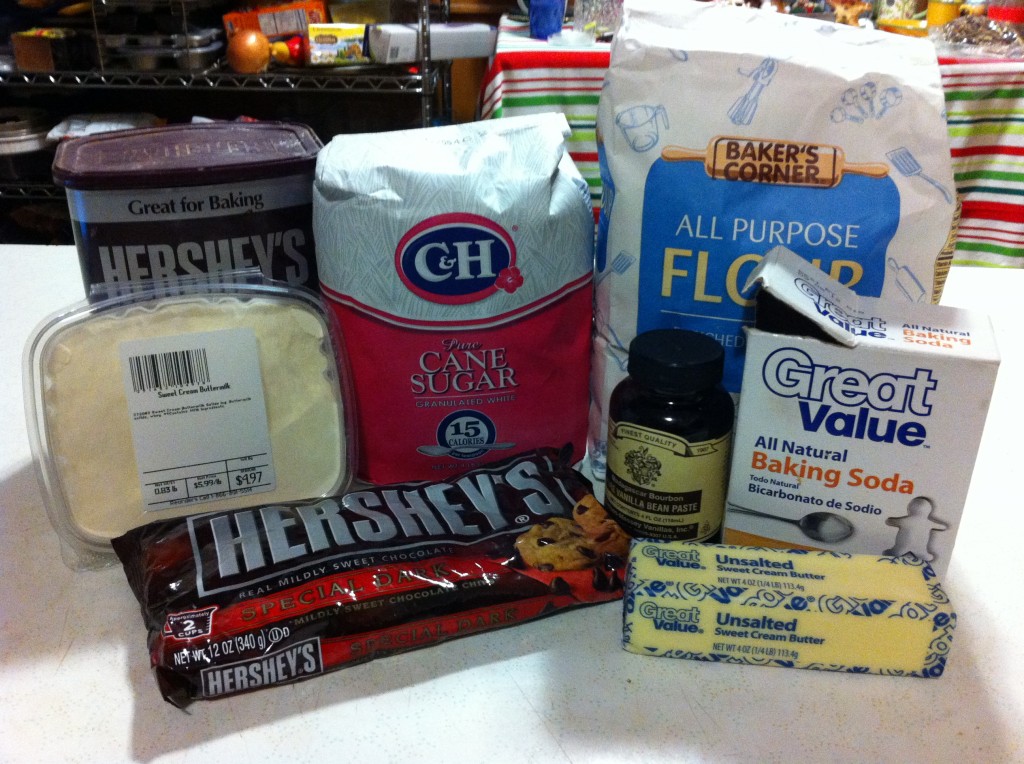 Here is what you need, except I forgot to put salt in the picture.
One of the changes I made, was that I used a powdered sweet cream buttermilk. This was my first time trying it. It was a little watery compared to buttermilk. But, the cookies still tasted great.
I also used dark chocolate chips, because I really wanted a deep chocolate flavor. Lastly I used vanilla bean paste, for no other reason except I love the flavor and the little specks of vanilla seeds in it.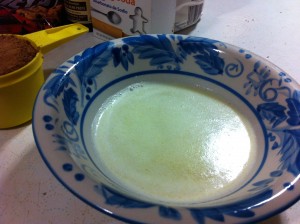 The first thing you need to do is melt the butter in a bowl in the microwave.
Put the melted butter and the cocoa into a mixer and mix together until there is becomes a smooth liquid. You need to do this while the butter is still warm.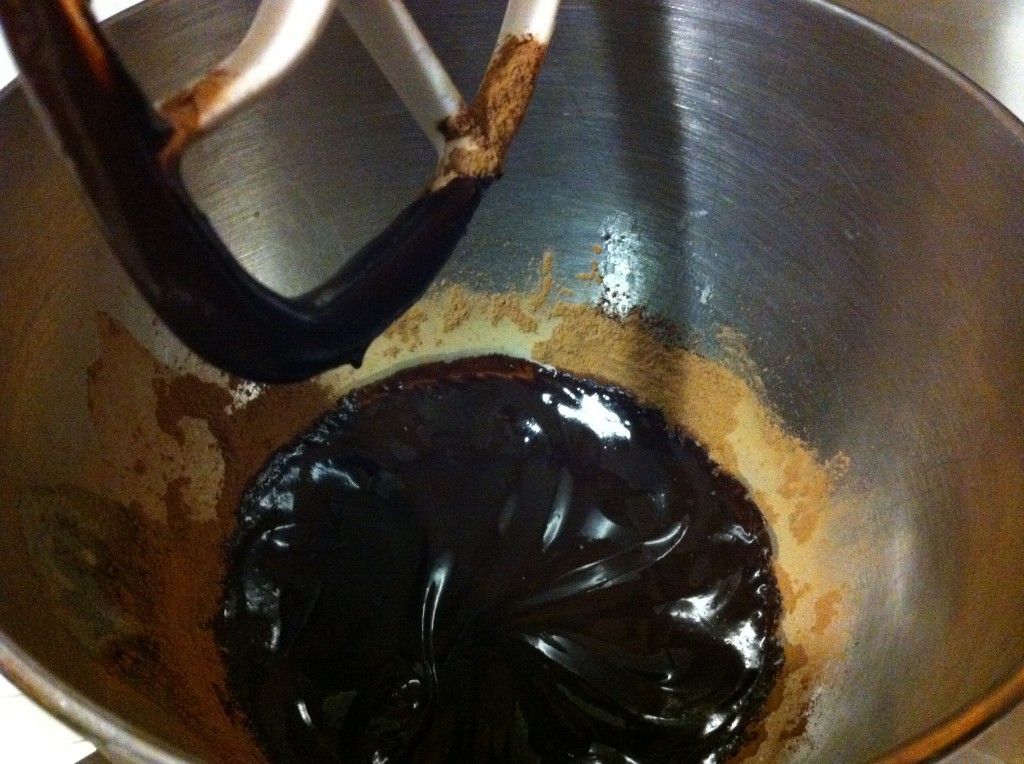 This is what mine looked like.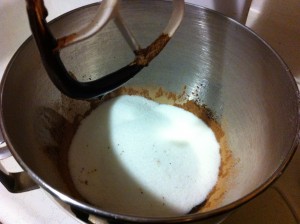 Next add the sugar.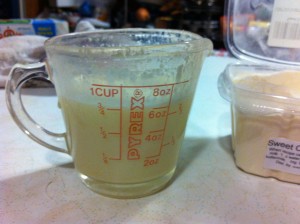 The buttermilk. This is the powdered buttermilk made with water and the buttermilk powder.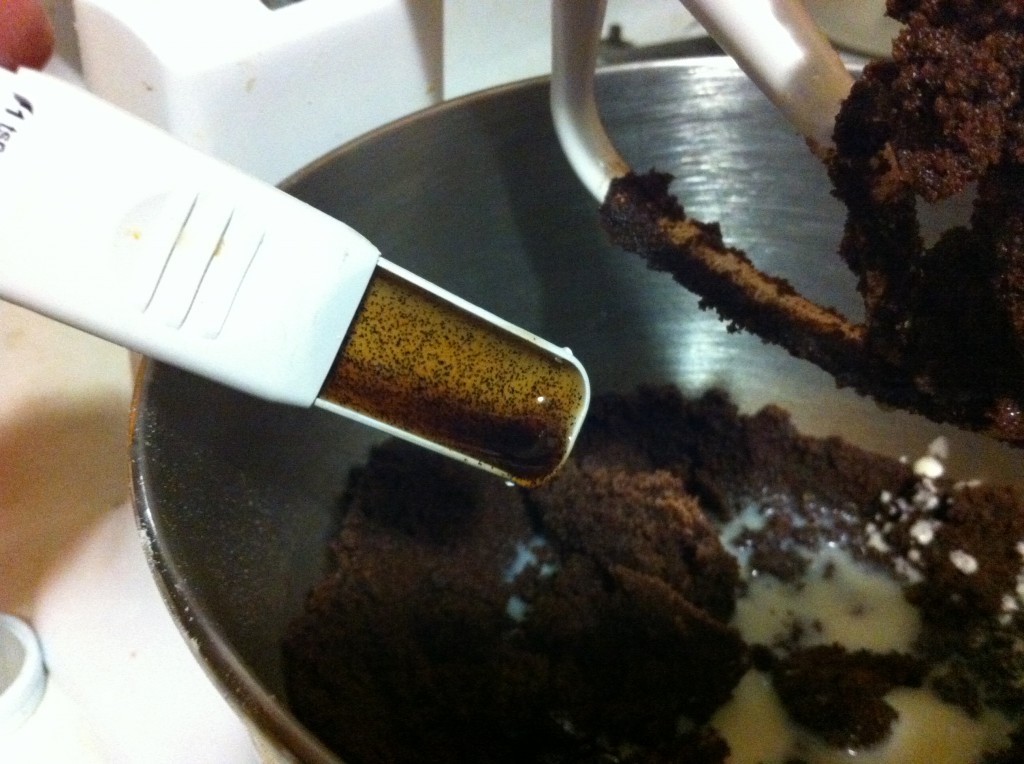 Then add the vanilla. I used vanilla paste. Can you see the little seeds on the measuring spoon?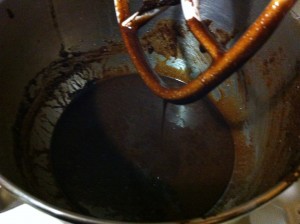 This is what it looks like with everything added. You might be wondering too, where is the eggs. There is not any eggs in this cookie.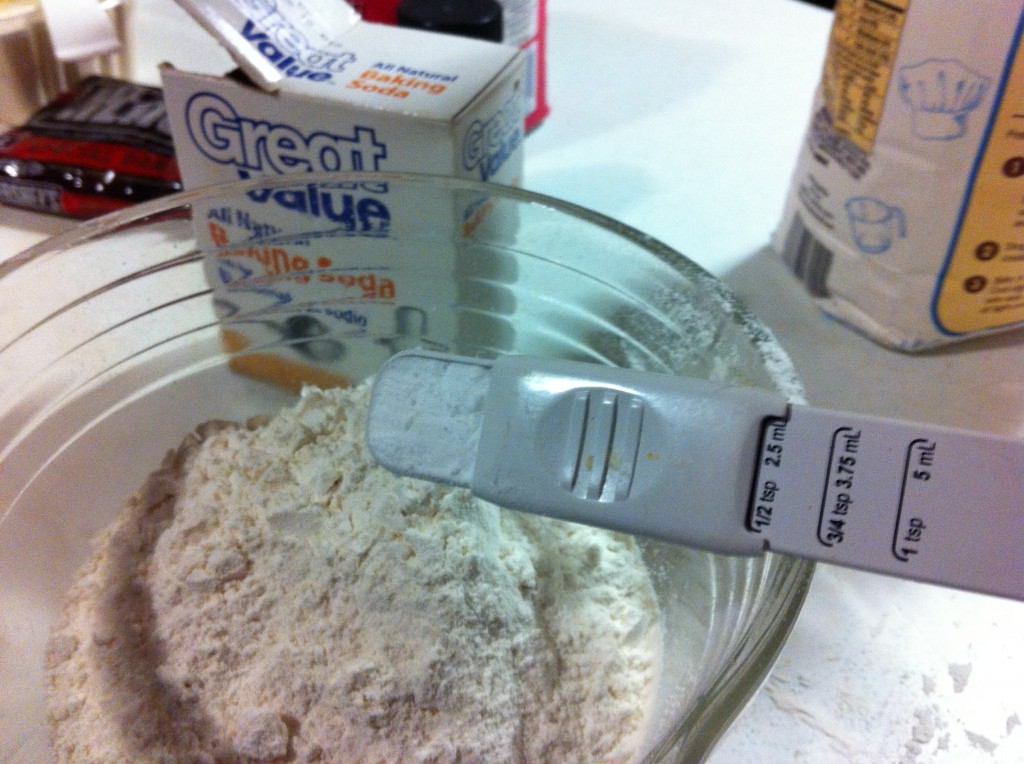 In a separate bowl, measure out the flour, baking soda and salt. Stir the dry ingredients together.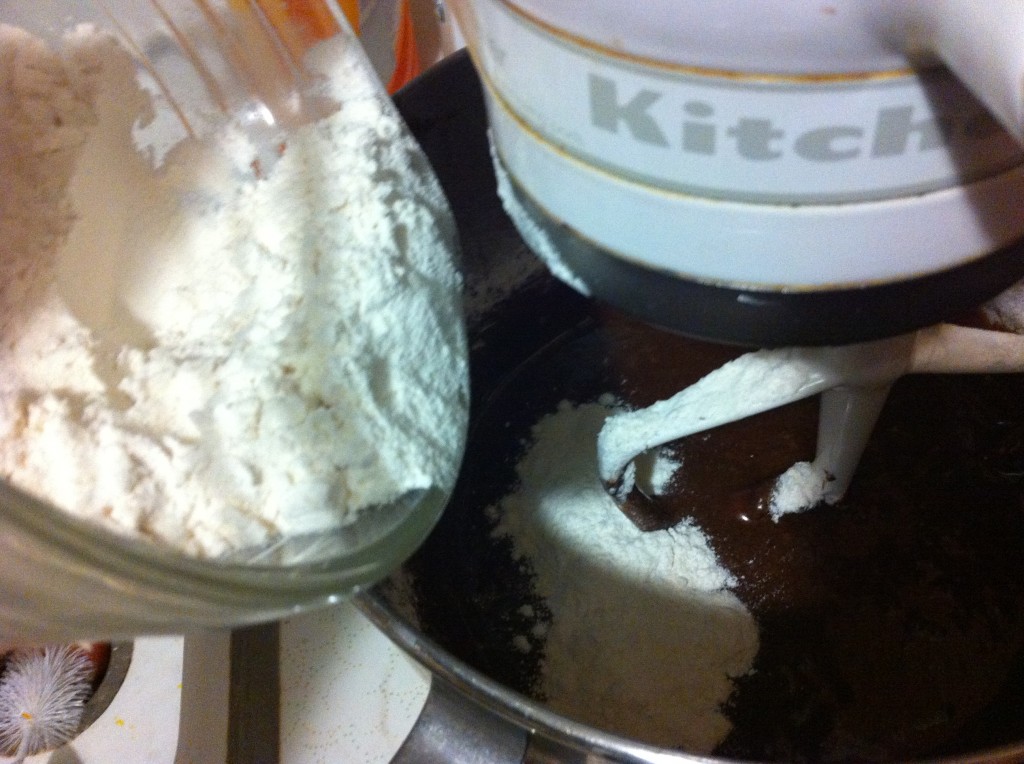 Slowly add the flour to the chocolate mixture, making sure to get all the flour incorporated.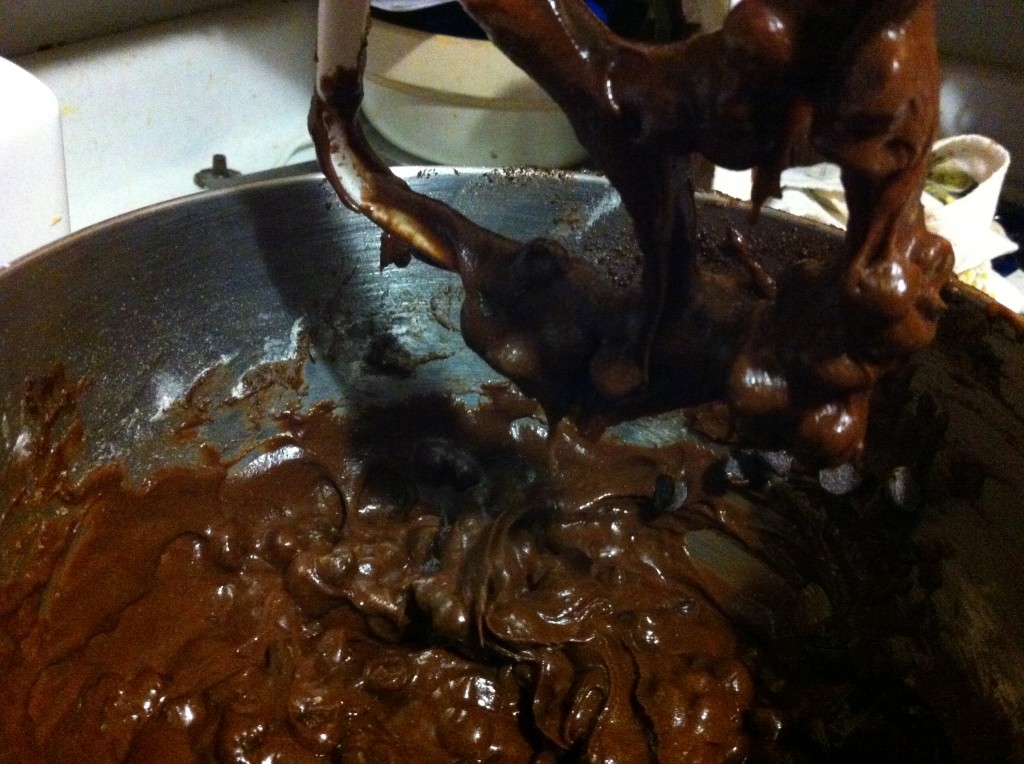 Add the chocolate chips. I used dark chocolate chips, but you can use semi sweet.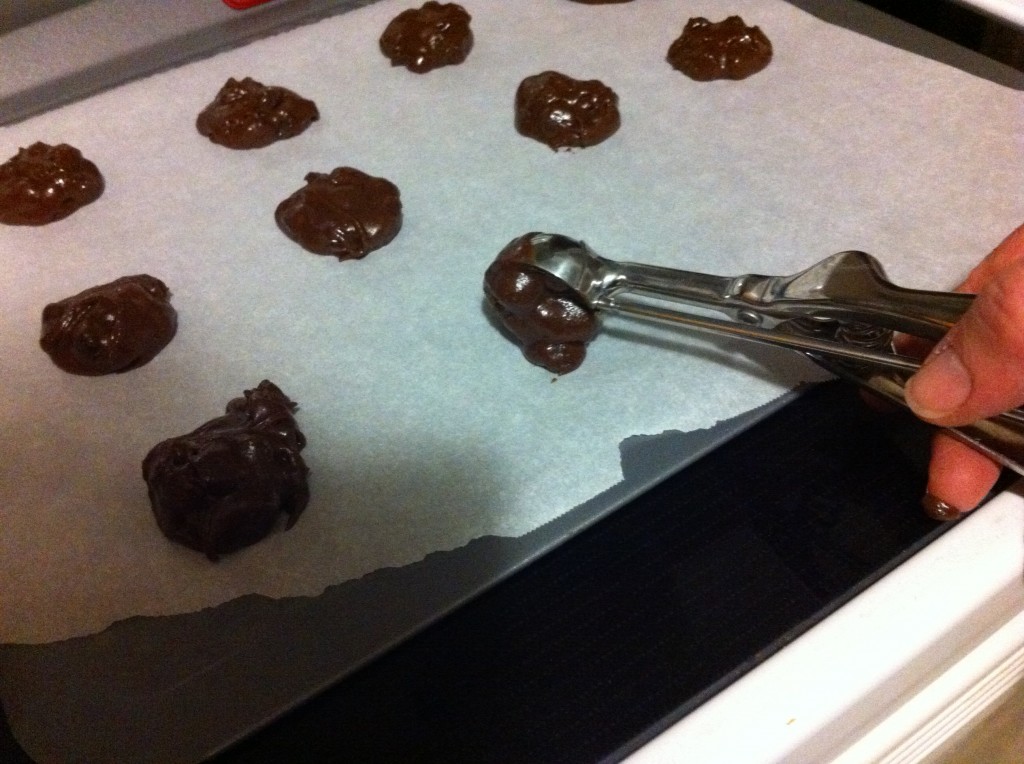 On a parchment lined cookie sheet, use a cookie scoop and scoop out 1 inch cookies. I used my small cookie scoop. The cookies were a little smaller than the recipe so the cookie time was lowered to 8 to 9 minutes. Just keep that in mind if you use a smaller cookie scoop or a larger one and to adjust the baking time accordingly.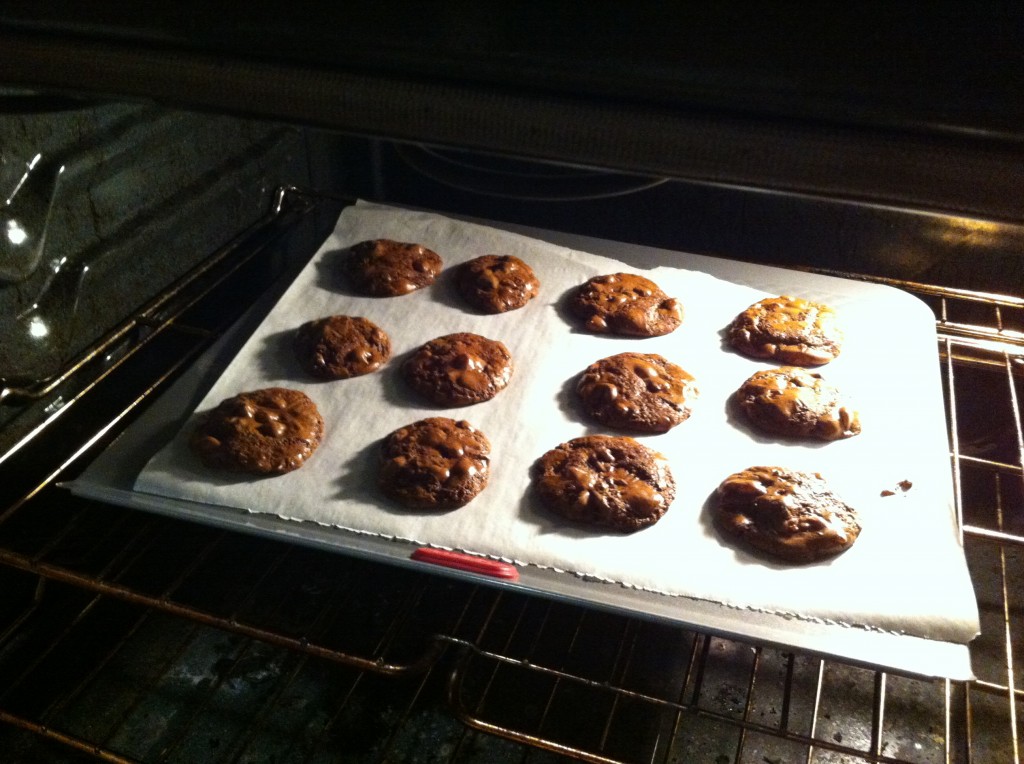 Bake for 10 to 11 minutes or until the edges just start to firm up.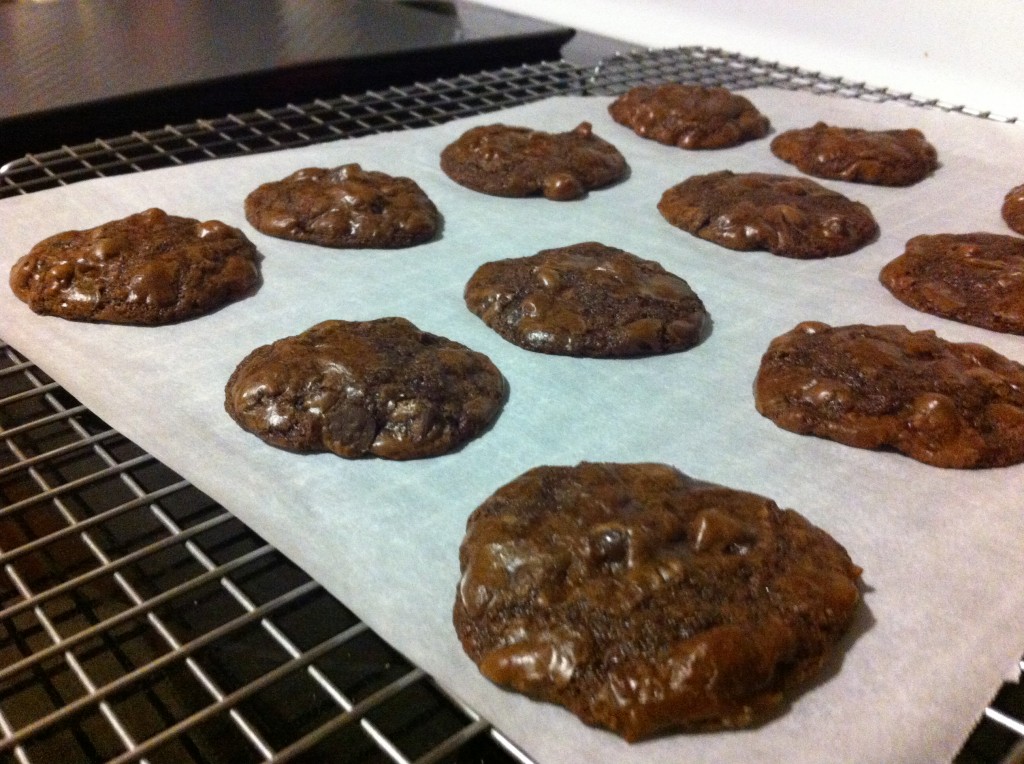 Take them out of the oven and leave them on the parchment paper to cool.
When they are cool, they will lift right off the parchment paper.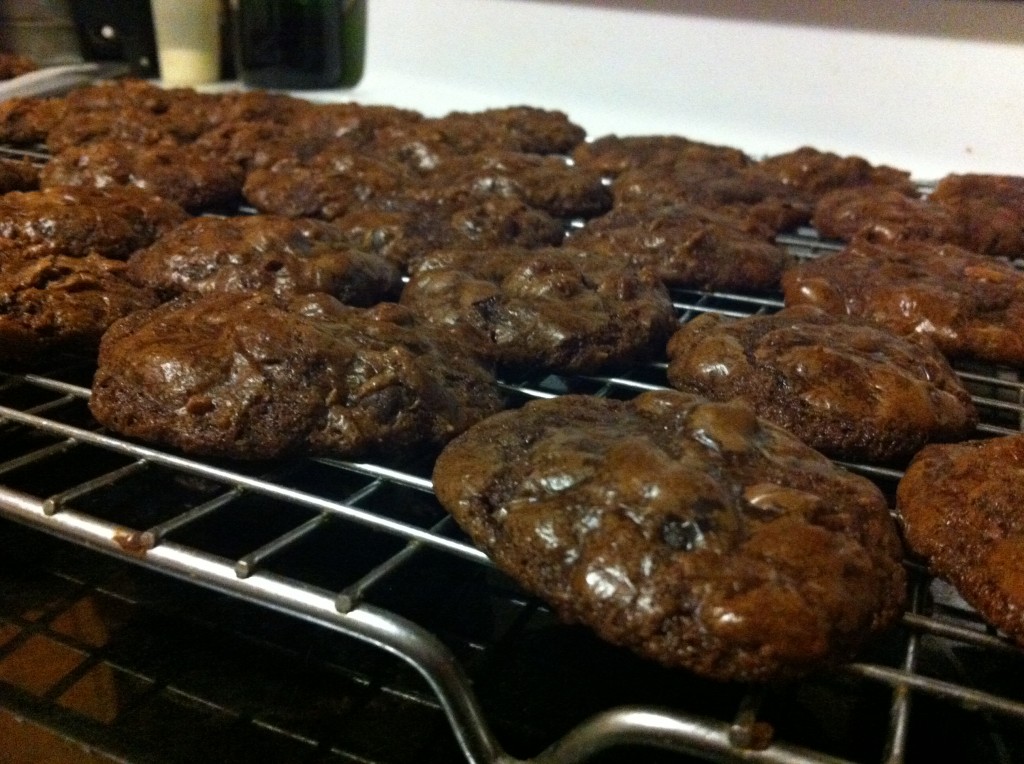 Cool the cookies completely.
If you are looking for a deep, rich, chocolate cookie, this one will not dissapoint you.
I only have one problem left.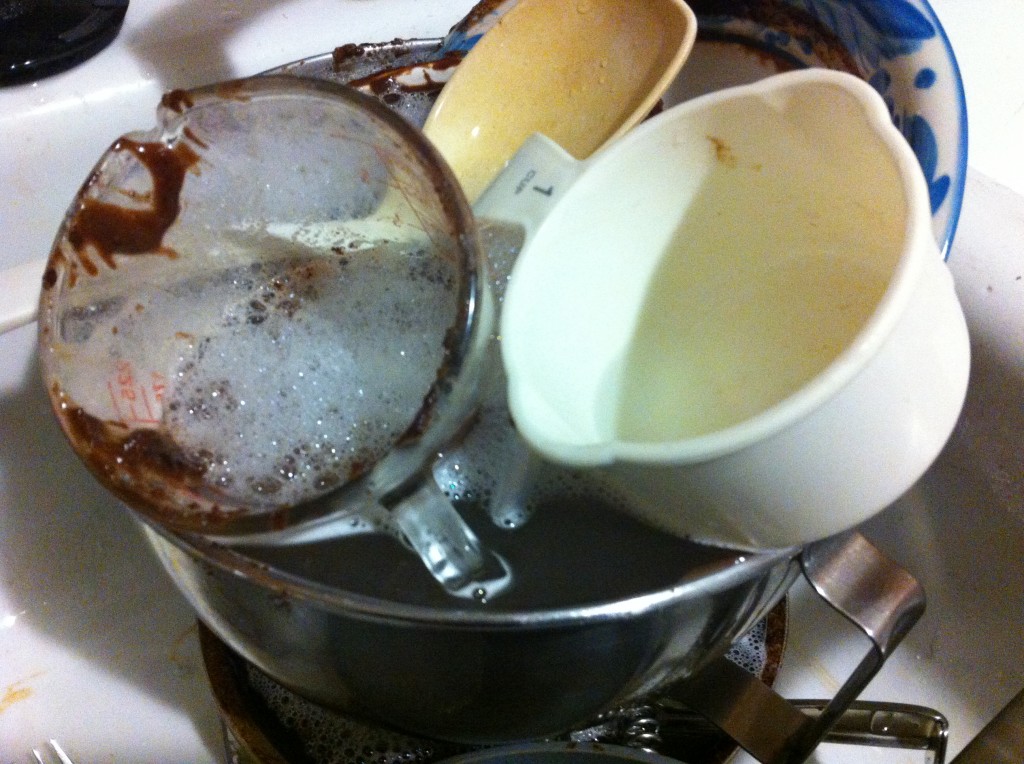 Jeanetta….."Do you make house calls?"
I don't have time to wash these dishes, I need to go find a glass of milk to go with these cookies!
Enjoy,
Becky
Buttermilk Chocolate Cookies Recipe
addapted from; www.bakingbites.com
Ingredients:
2 cups of flour
1/2 teaspoon baking soda
1/2 teaspoon salt
1/2 cup butter
3/4 cup cocoa
2 cups sugar
1 teaspoon vanilla extract (I used vanilla bean paste)
2/3 cup buttermilk (I used powdered buttermilk)
2 cups chocolate chips (I used dark chocolate chips)
Directions:
Preheat your oven to 350 degrees. It is important to line your baking sheets with parchment paper. In a medium bowl mix together flour, baking soda and salt and set aside. In a small bowl, melt the butter in the microwave. While the butter is still warm (very important) put it into a mixer bowl and add the cocoa.  With a mixer, mix together to form a dark liquid. Add the buttermilk, sugar and vanilla to the chocolate mixture and with the mixer, mix everything together. Slowly add the dry ingredients (flour, salt and baking soda mixture) to the chocolate mixture. Mix until all the flour is incorporated. Stir in the chocolate chips.
With a small cookie scoop, scoop out 1 inch cookies onto the parchment lined cookie sheets. Bake at 350 degrees for 10 t0 11 minutes or until the edges are set. (Mine just took 8 to 9 minutes). Cool on the baking sheet for 3 to 4 minutes, then transfer the cookies to a cooling rack to cool completely.
Yeild is about 4 dozen cookies.