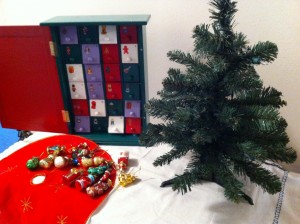 Tonight, I had to add today's ornament on the tree all by myself.
All my kids and great grand girls are out of town until tomorrow.
The branches of the little advent tree are full of ornaments.
Only two days left till Christmas.
My Christmas shopping is officially over.
Whew!
Now, it is time to start wrapping.
And cooking.
Here is the next to last update on the little tree.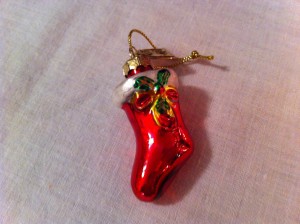 Day 19 was a little red stocking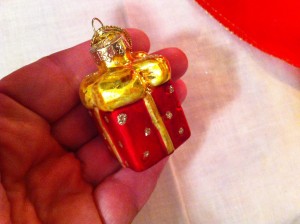 Day 20 was a red ornament with a gold bow.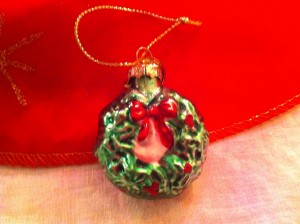 Day 21 was a little green wreath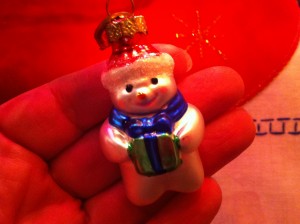 And today, December 22, was a cute little snowman with a present for you!
Only 2 more ornaments left.
Do you want to guess what they might be?
I am not telling.
Becky
If you want to read more about the advent tree go to the post Countdown To Christmas.