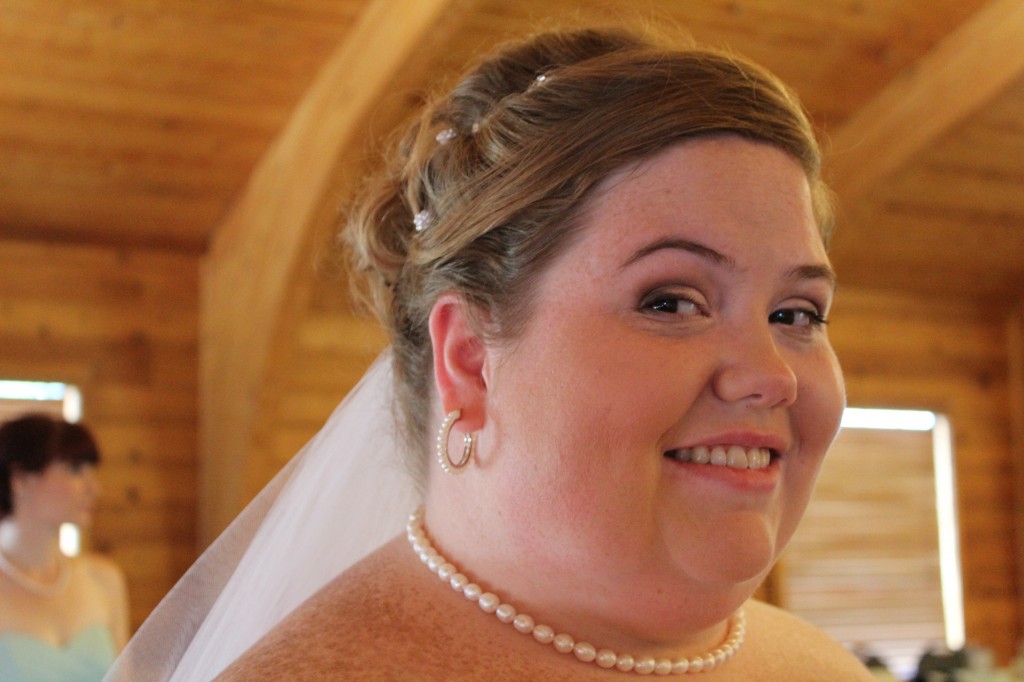 This is my baby girl Tricia, and she got married last weekend.
It has been pretty busy around my house getting ready for her wedding and trying to can up some tomatoes I bought from the Amish.
Yes, the wedding was more important than my tomatoes but I got to keep my life real and canning tomatoes kept me too busy to think about my baby becoming a wife.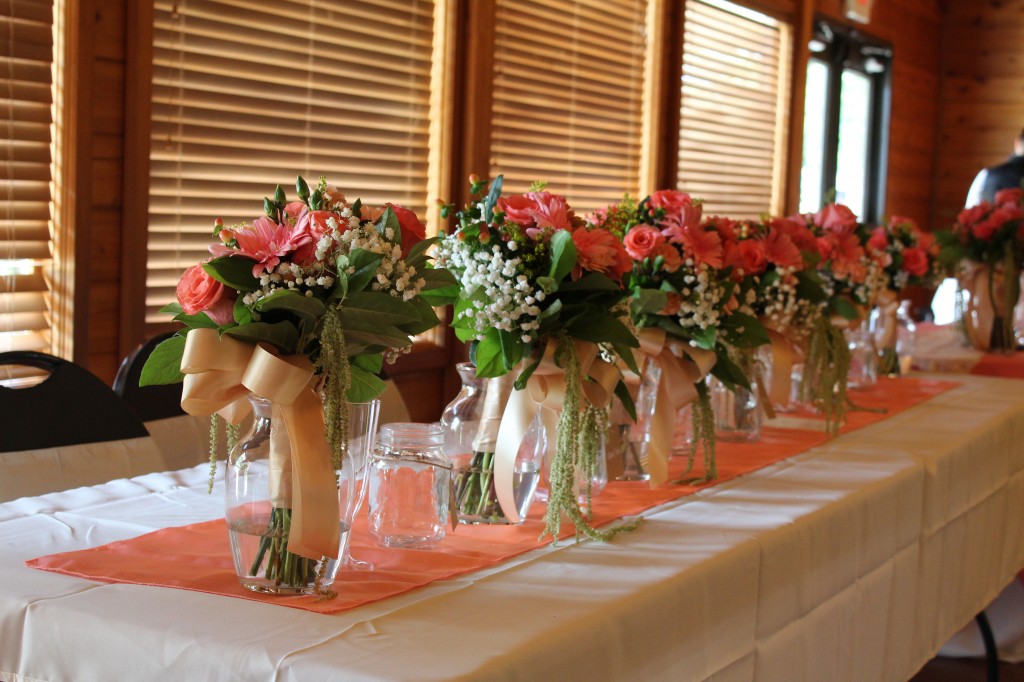 It all the excitement and trying to finish up decorating, I was able to take a few pictures I thought you might enjoy seeing. These were her bridesmaids bouquets made with fresh flowers.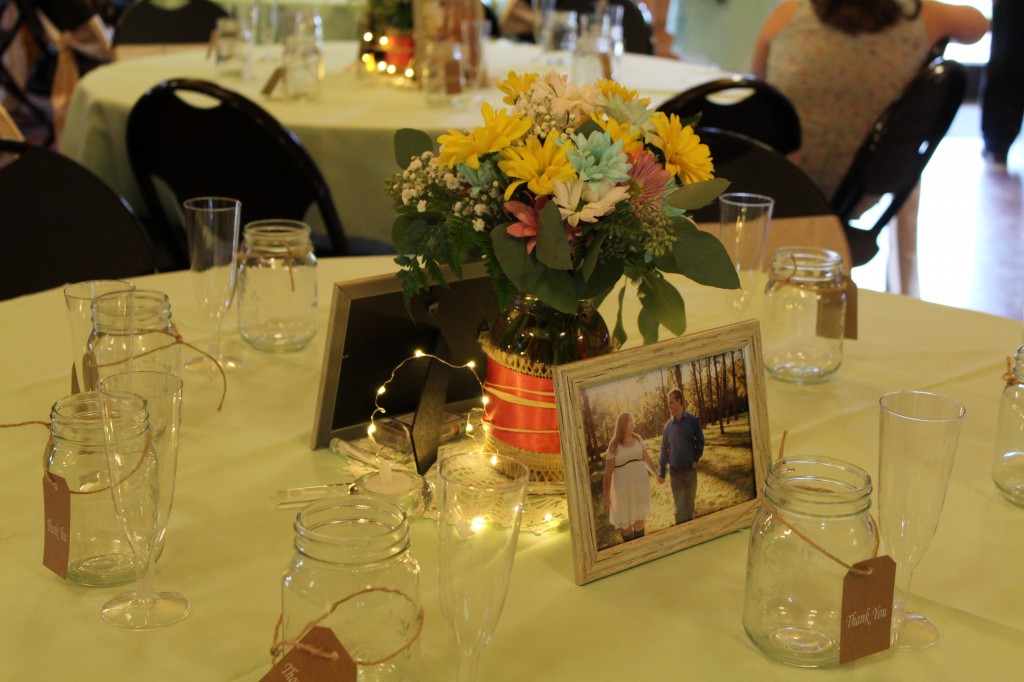 This is how we decorated the tables. Tricia glass etched all the mason jars for gifts to give to her guest.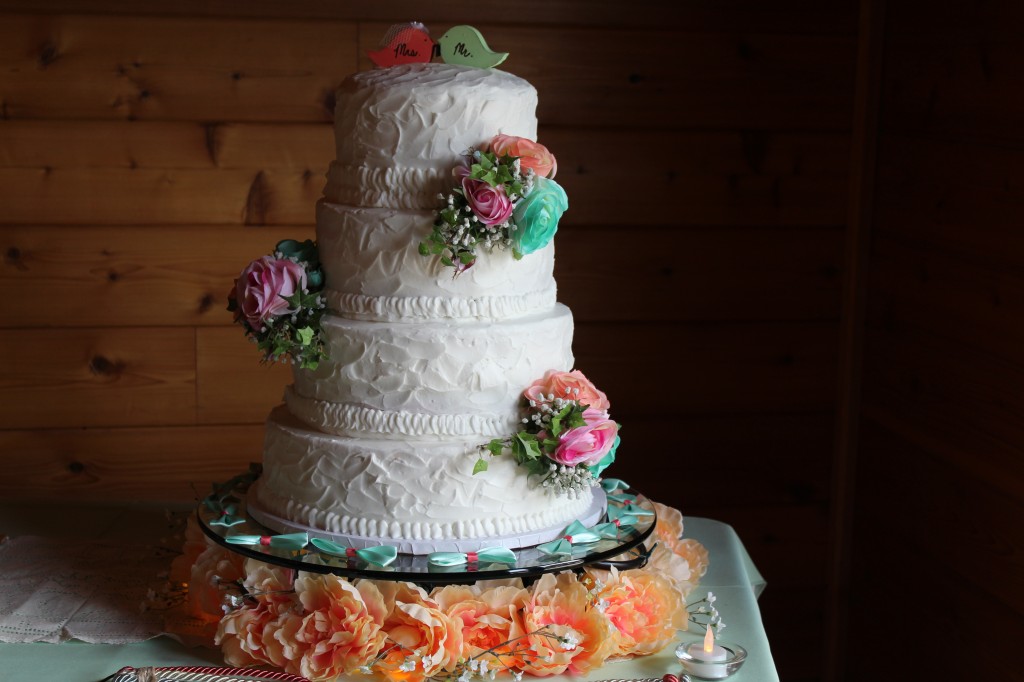 The cake was so yummy. It was tiered with strawberry, red velvet and vanilla flavors.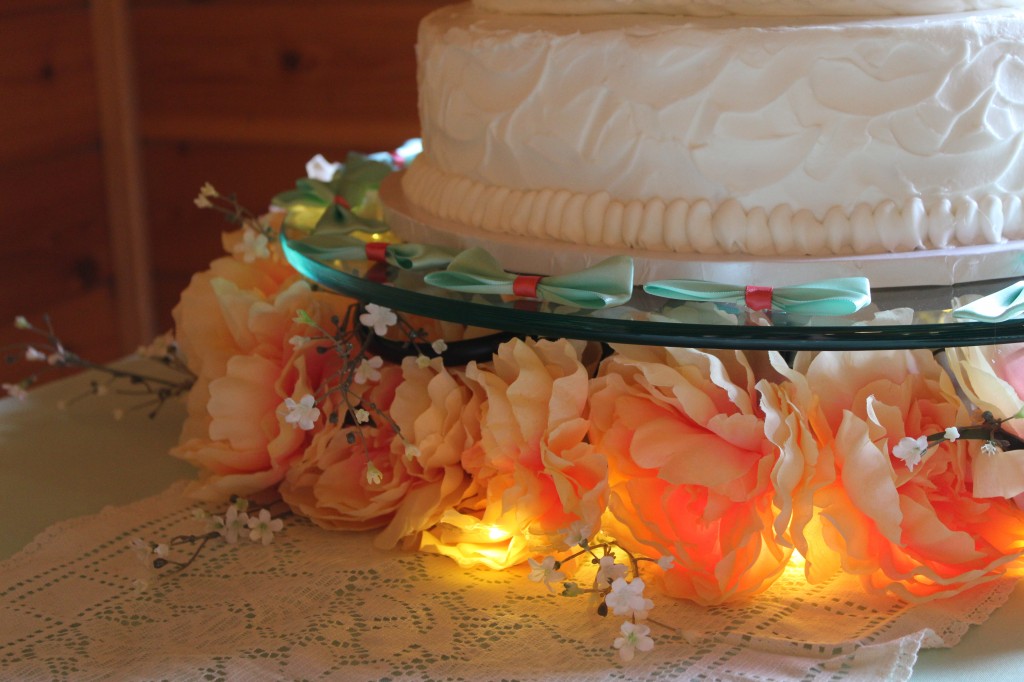 The is what the bottom of the cake looked like.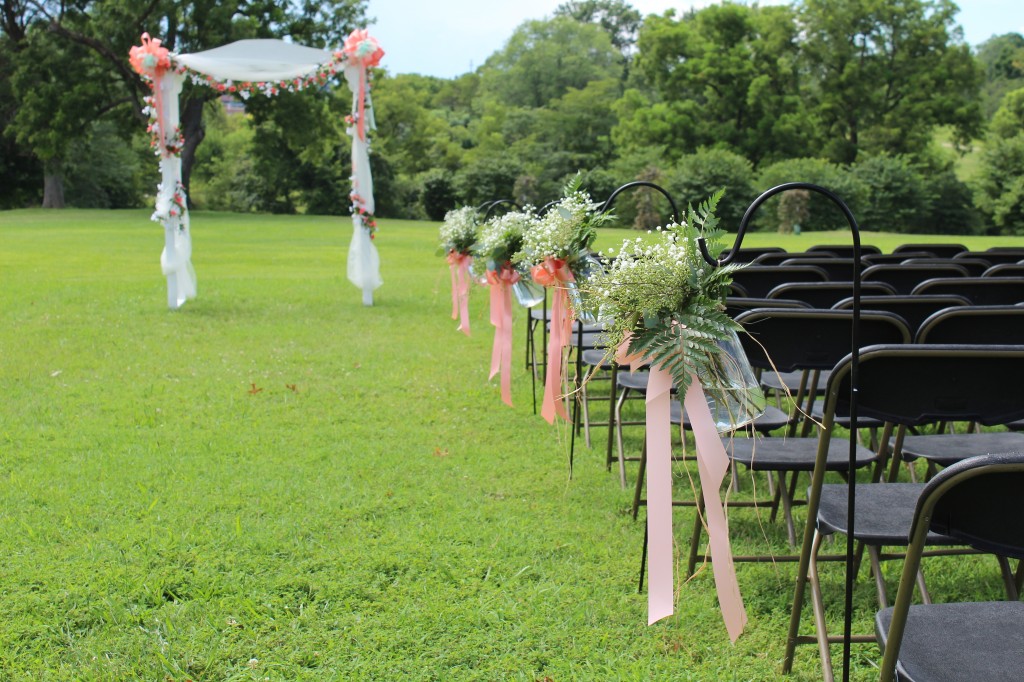 She has an outdoor wedding. Seating up the chairs took many helping hands.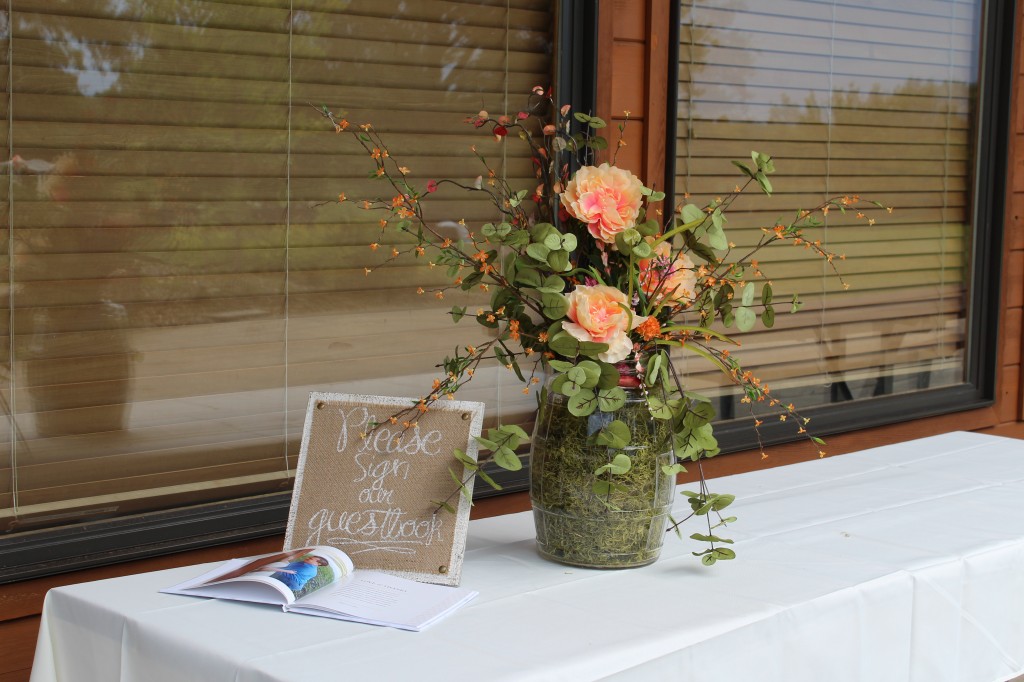 My super dooper friend Roberta helped decorate all the vases. This vase is actually a antique pickle jar that belongs to my mom.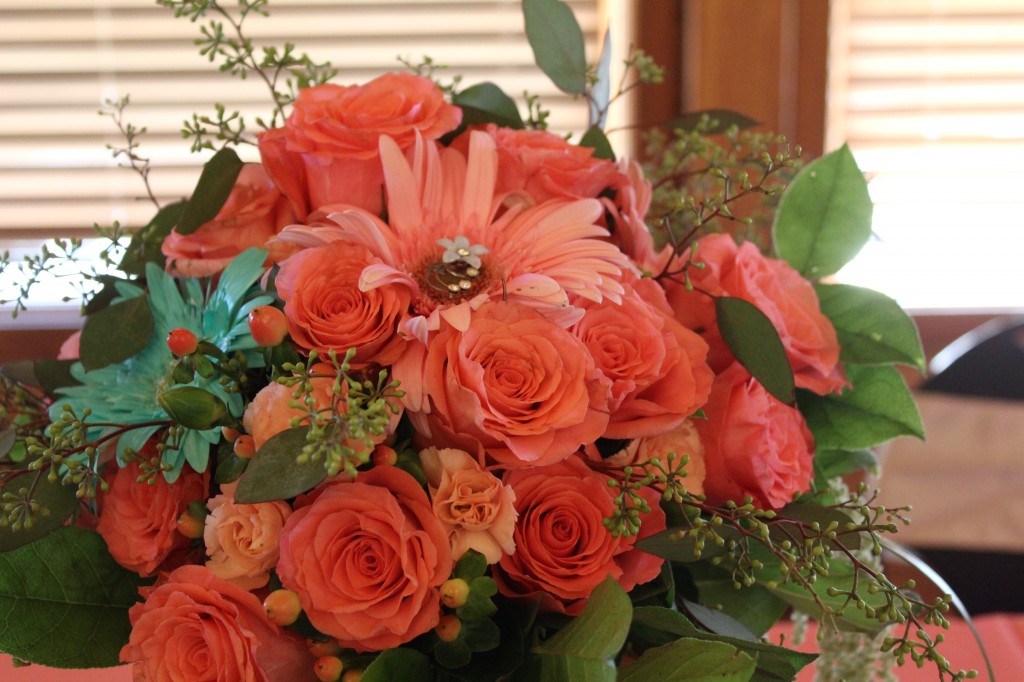 Here is a picture of my daughters bouquet. Tricia had a piece of jewelry from her other grandma put in the bouquet to remember her grandma by since she has gone on to heaven.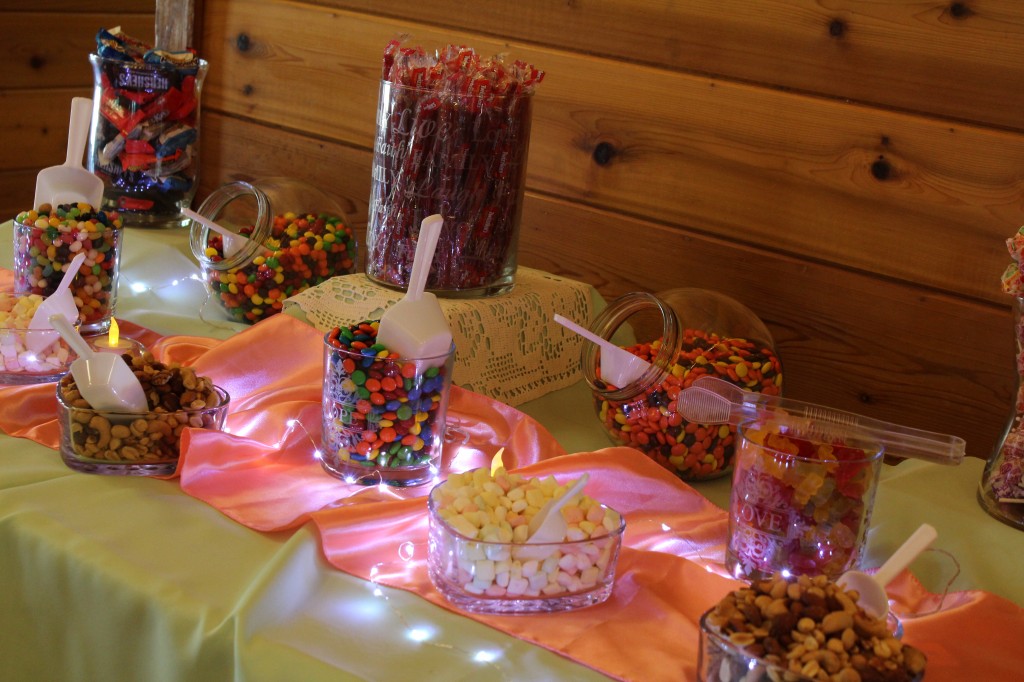 We had a candy bar too. Oldest daughter who does not cook provided this. It was a big hit!
So anywho, that is why I have been absent from posting for a few weeks, and I hope you understand!
But, I am back now and I have recipes already to go and get posted.
Stay tuned!
Becky
Here is a couple of prior post you may enjoy!
ooops I cannot find the picture. I will keep looking!