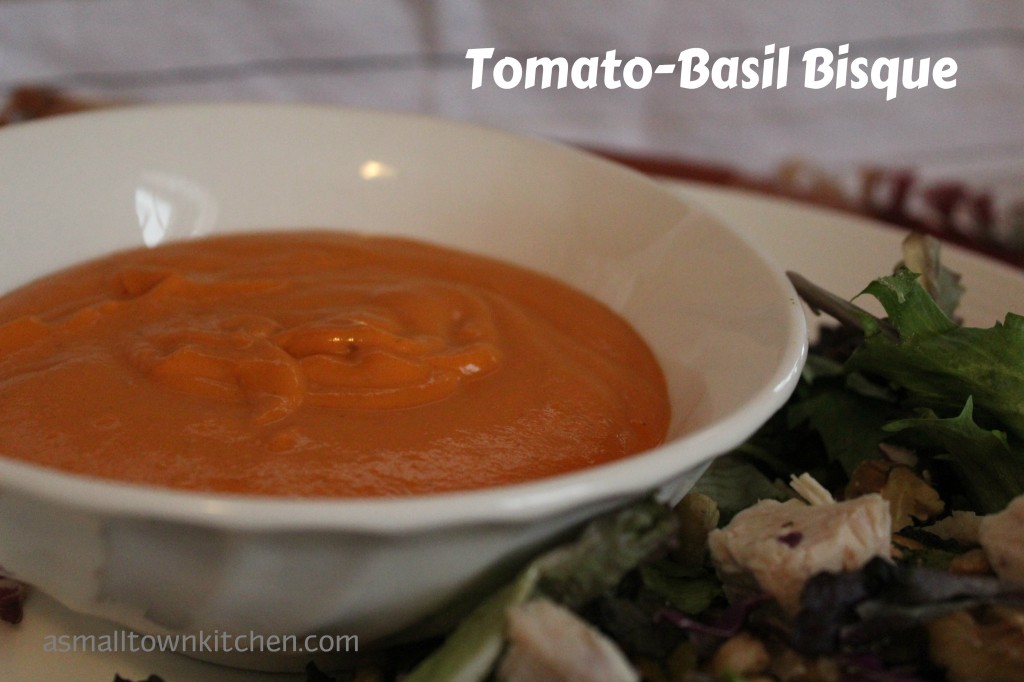 I guess I must be missing my backyard garden full of ripe, off the vine, tomatoes.
AWWWW…
I know spring will come and I can start planting again. When I can start enjoying all the bounty that a backyard garden has to offer.
BUT, in the meantime, it is super cold outside and I miss those tomatoes.
Wha-laaaaa, Shazaaammm…Hocus Pocus….
I will make Tomato Bisque.
Lets see if I did my kitchen math right……missing tomatoes plus freezing cold weather equals Warm and Delicious Tomato Bisque.
Looks like it adds up to me!
Though my math skills are lacking…just ask Oldest Daughter who is a walking calculator.
Anywho, I have been saving this little gem of a recipe for some time and this past week was the perfect time to cook a batch up. Actually I made two batches. Yes, me and the kiddos ate the first batch right up, so I made another.
Yes, I have problems like that. : )
Here is all the things you need to make this easy, creamy and delicious Tomato-Basil Bisque.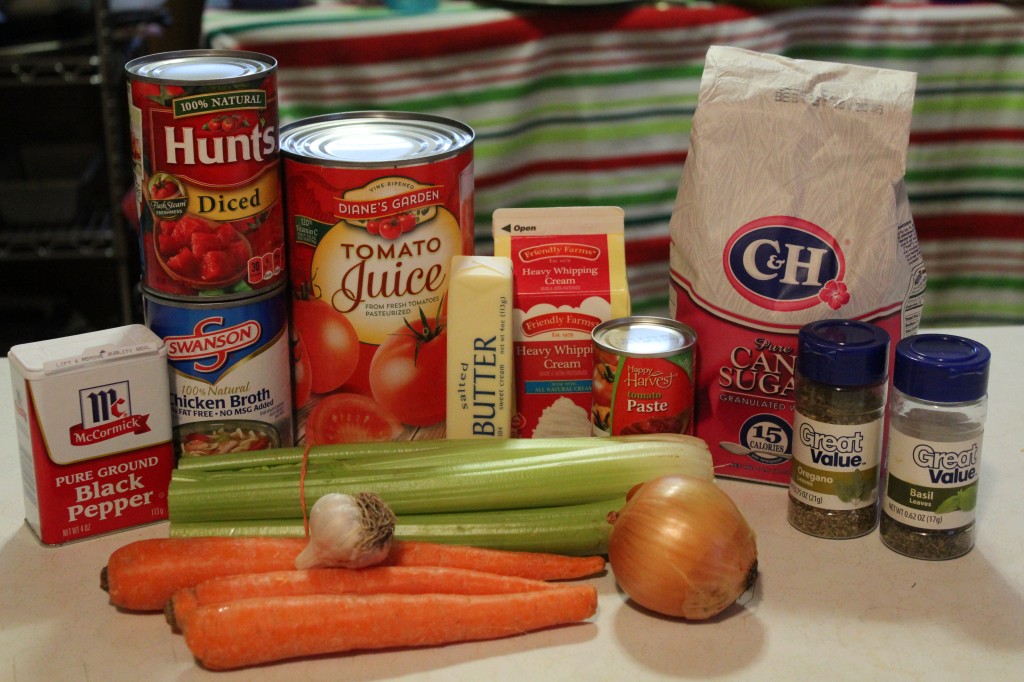 You will need, tomato juice, canned diced tomatoes, tomato paste, chicken broth, whipping cream, celery, carrots, sugar, onion, garlic, basil, oregano and pepper.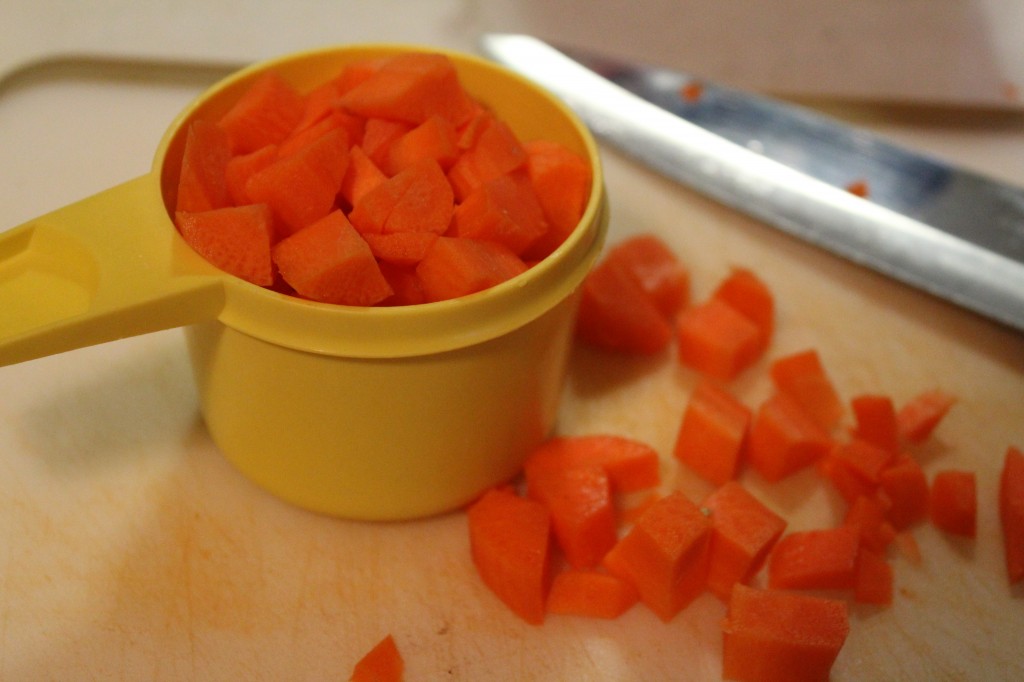 First thing you do is start chopping. I chopped the carrots first.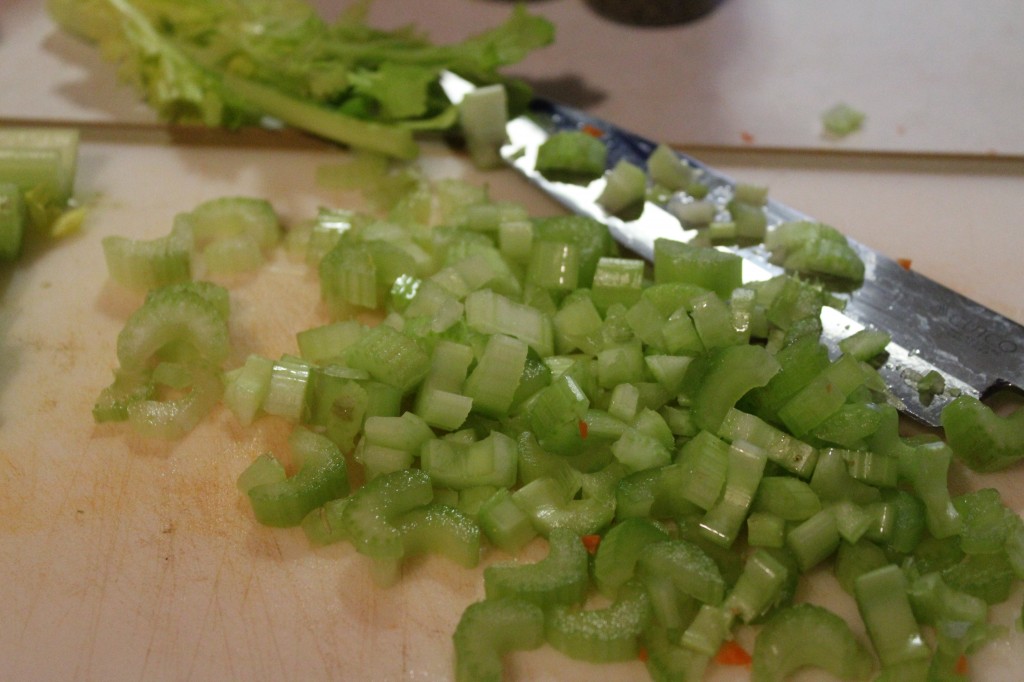 Then the celery.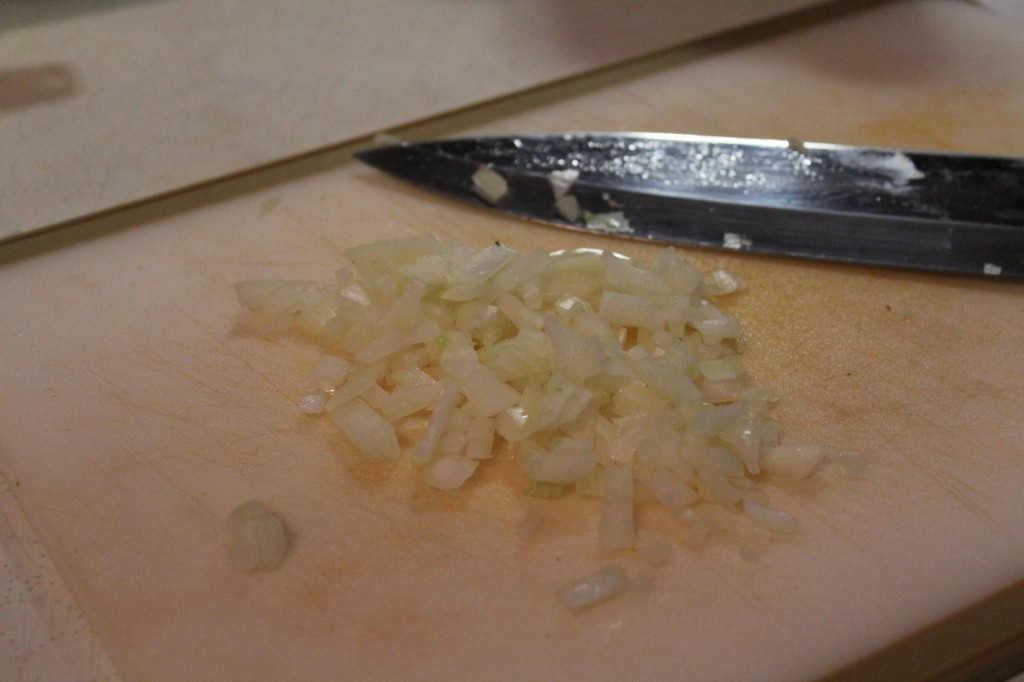 Next, I did the onion and lastly I diced up the garlic.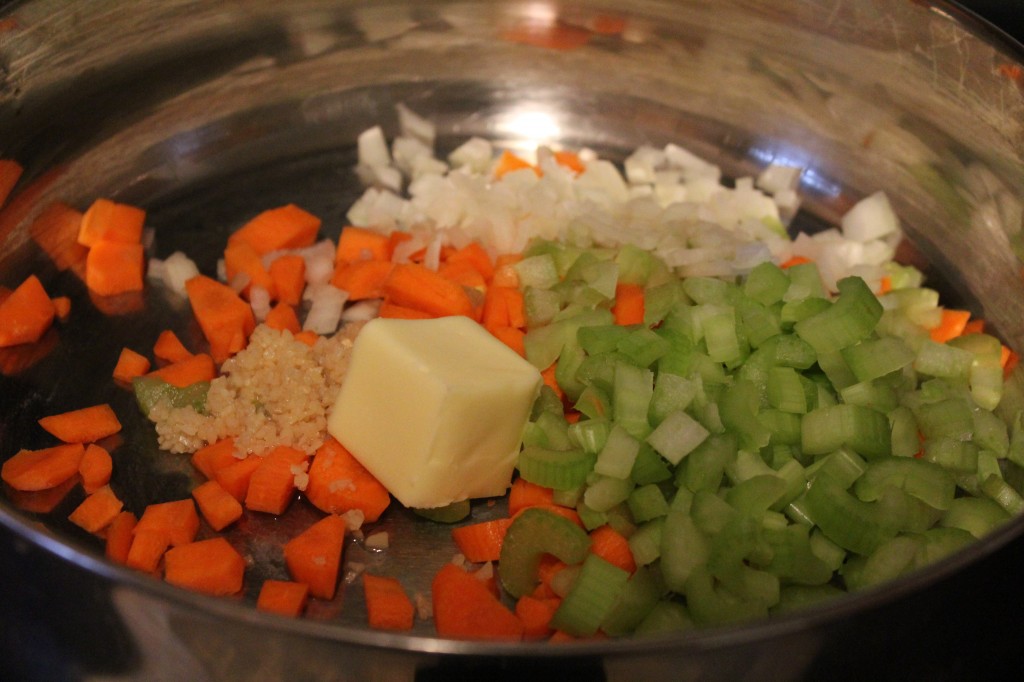 In my large sauce pan, I sauted the celery, carrots, onion and garlic with 2 tablespoons of butter.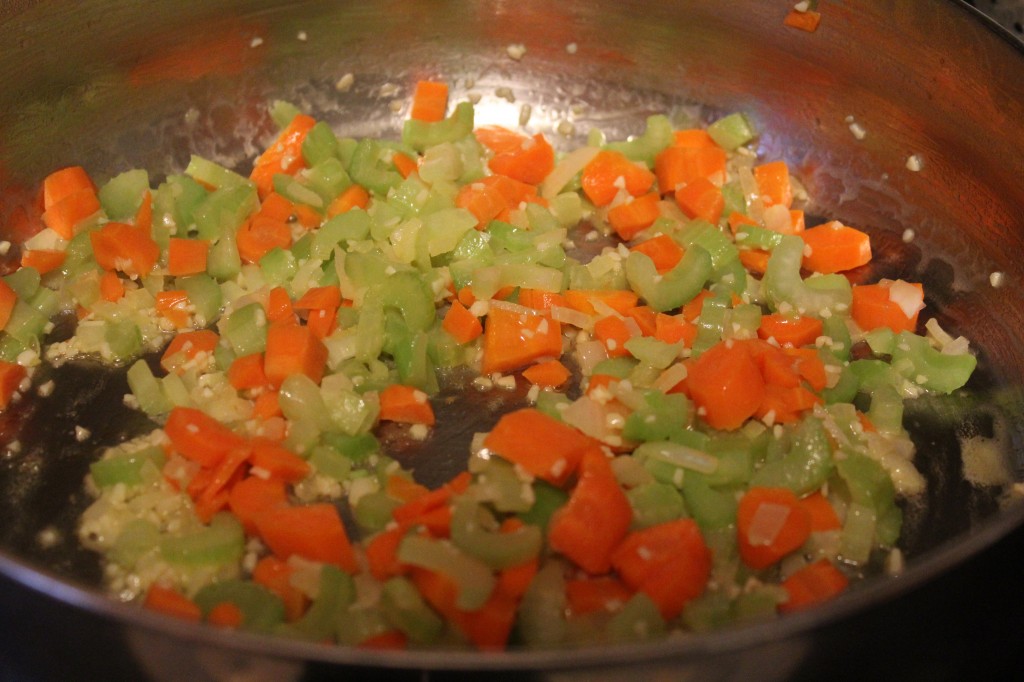 Suate the vegetables until they get tender but do not brown.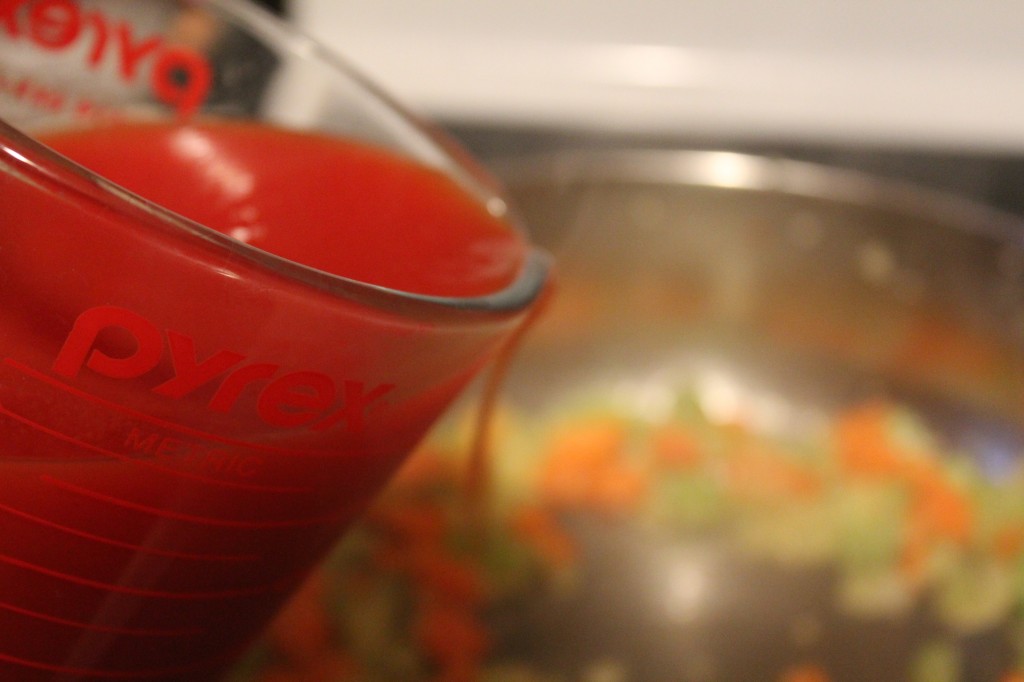 Now, you can add in the tomato juice.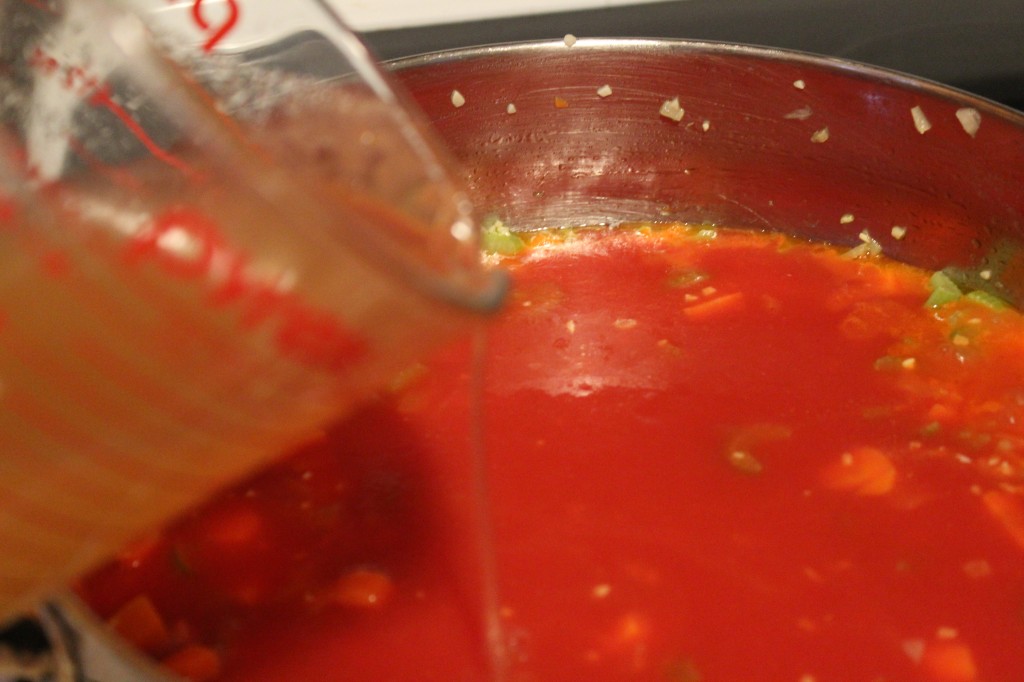 Then you add the chicken stock.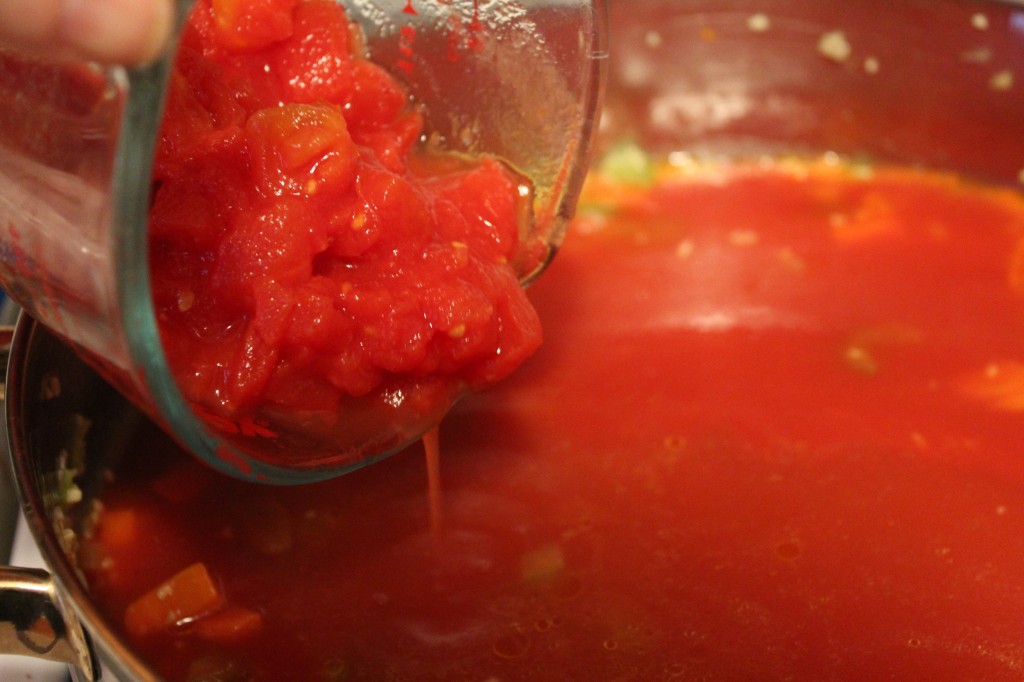 Add in the diced tomatoes.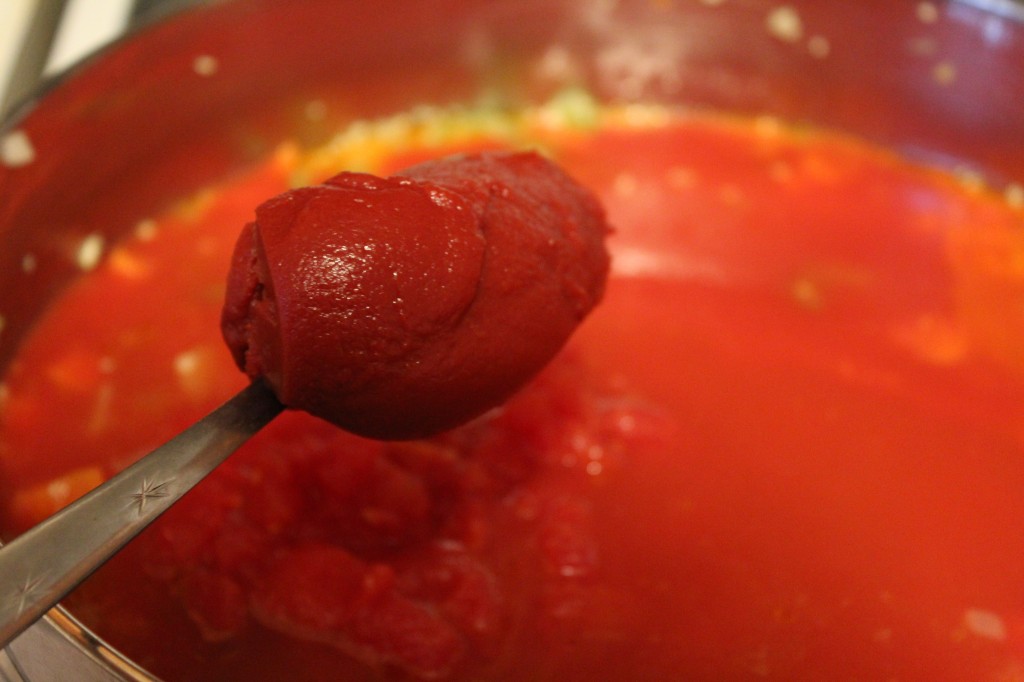 Add in the tomato paste.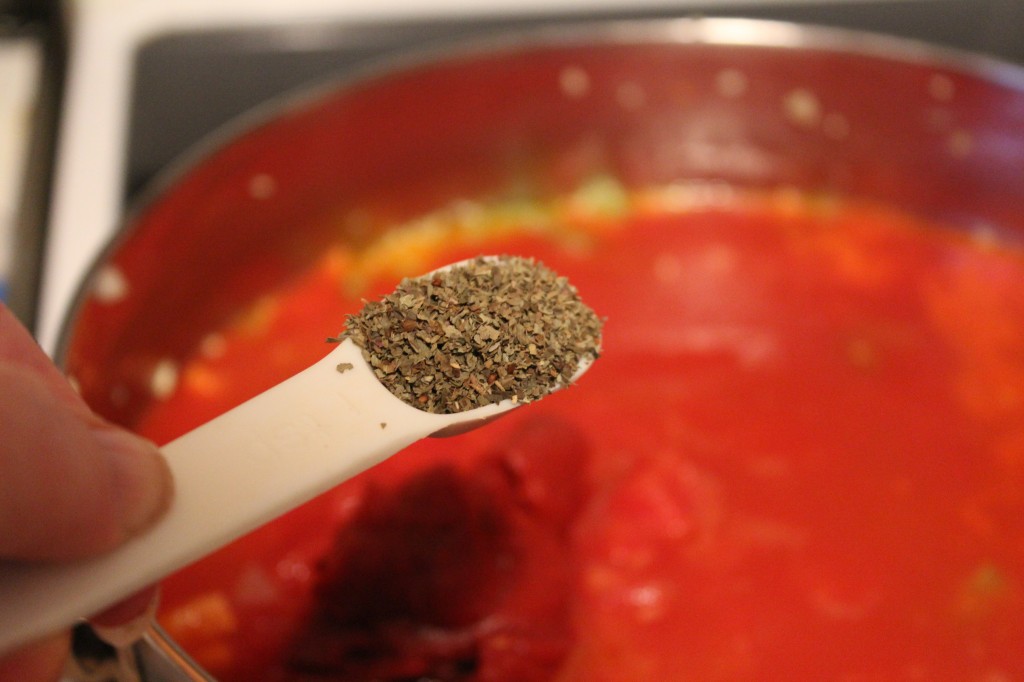 Sprinkle in the basil.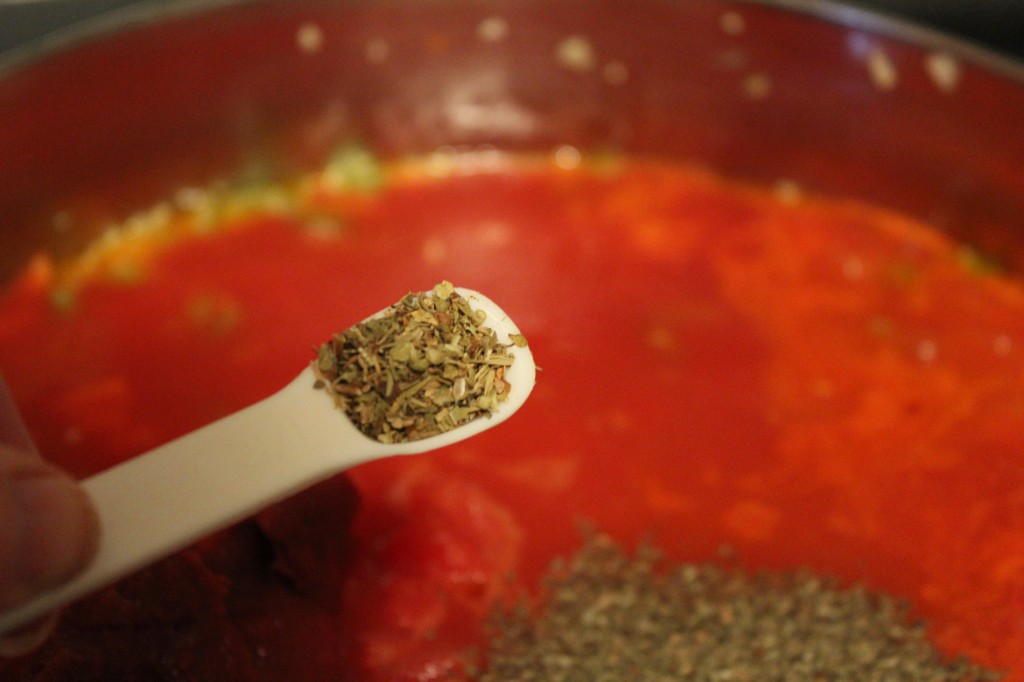 Then the oregano.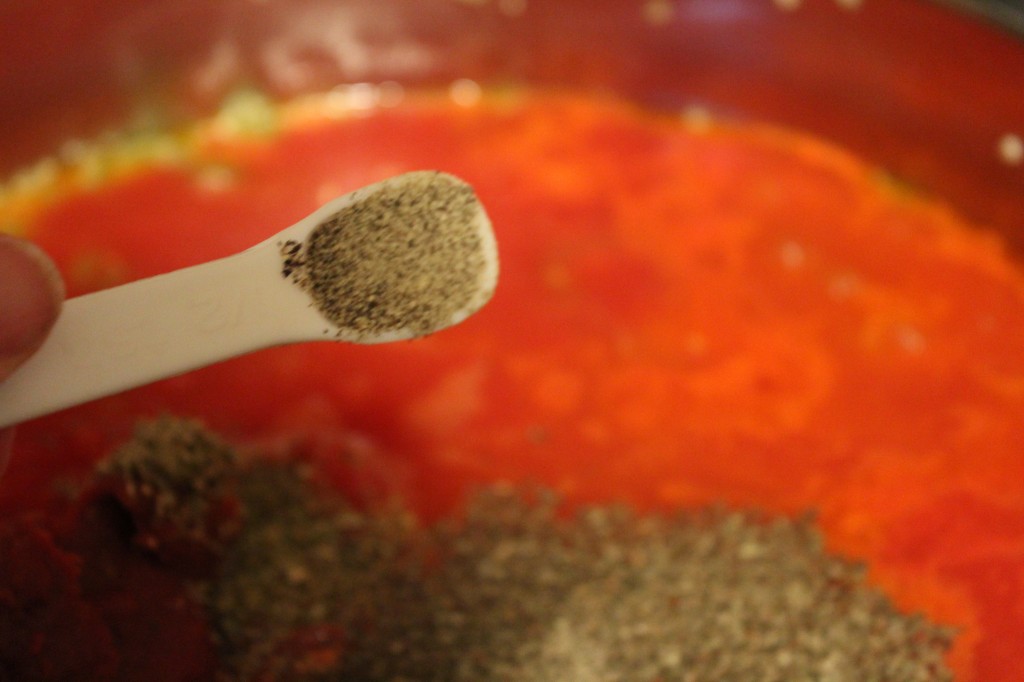 Lastly, add the pepper.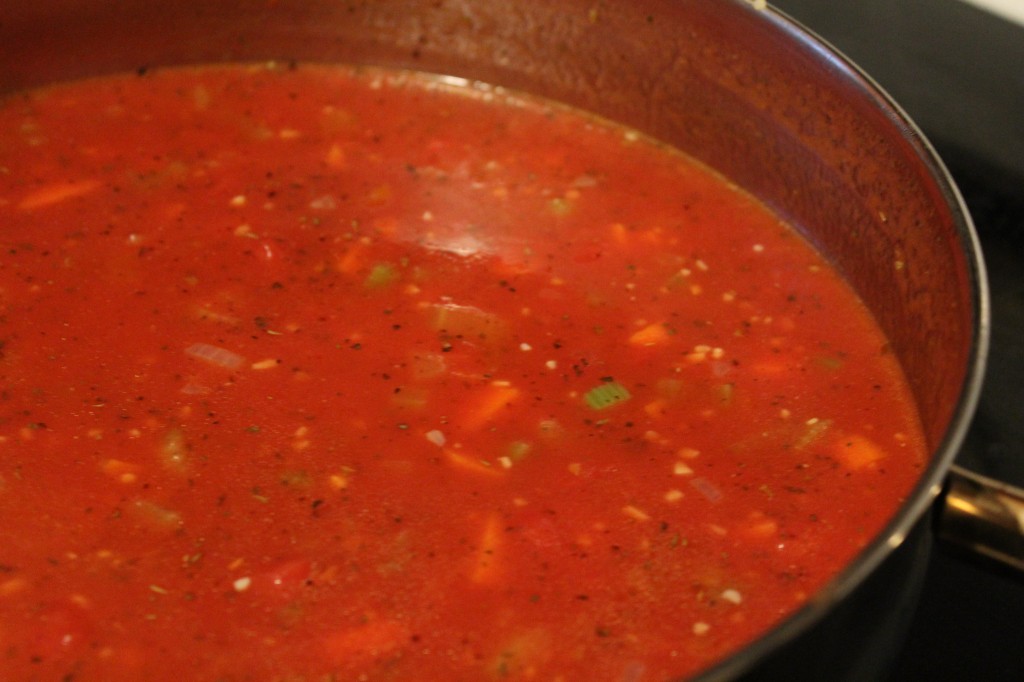 Stir and simmer the soup for 30 minutes or until the vegetables are really tender and the bisque starts to thicken.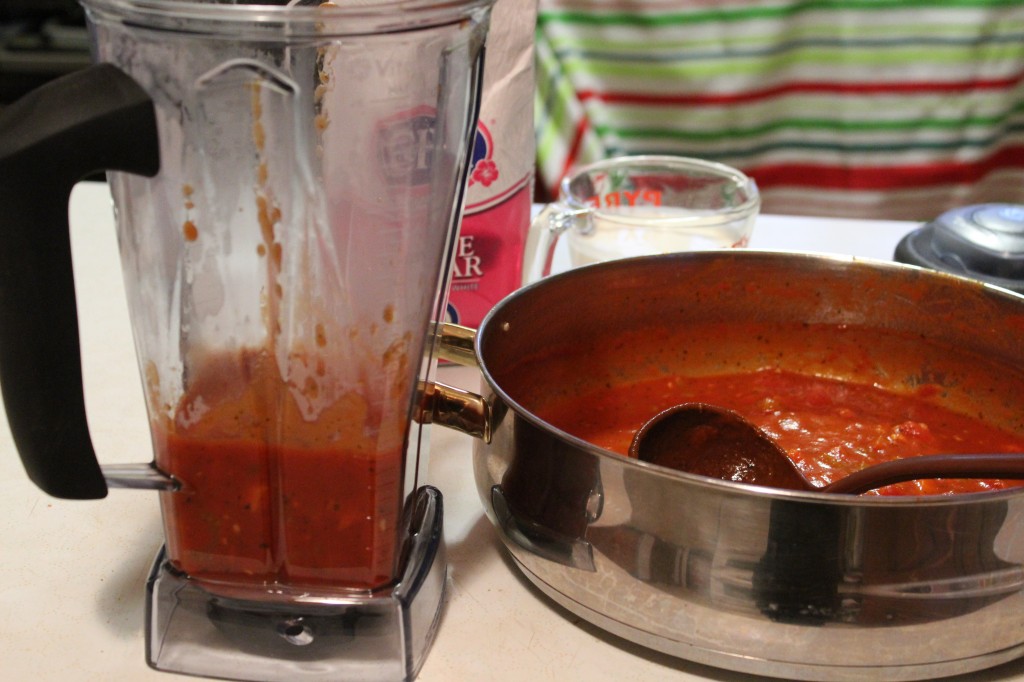 With a blender, food processor or an immersible blender, blend the bisque, a half batch at a time, until smooth.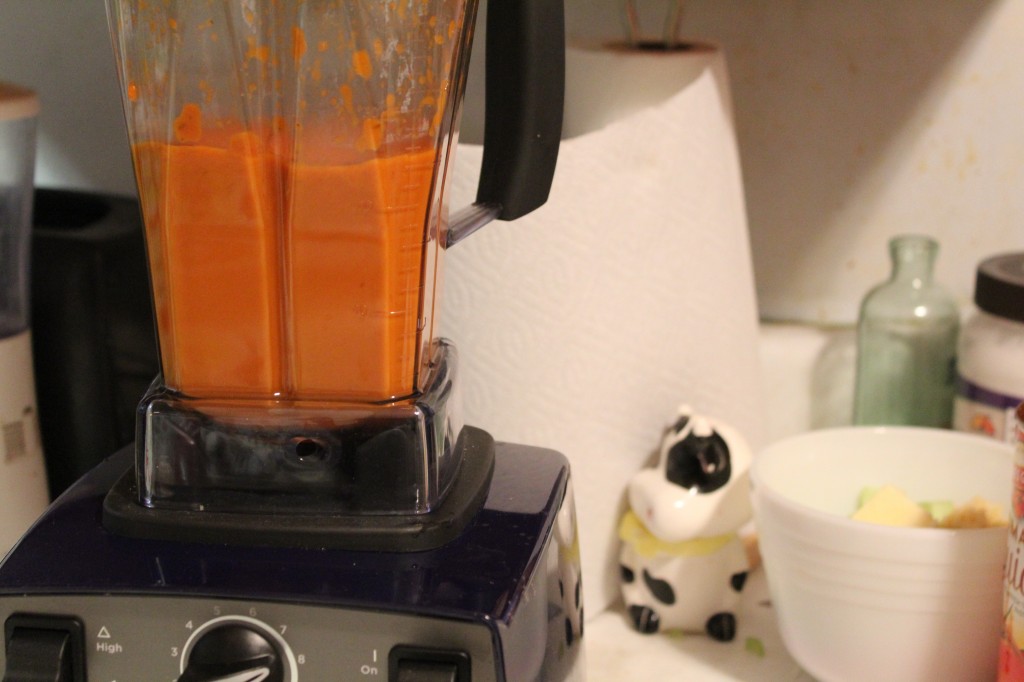 When you blend it, the color lightens up and the bisque is very smooth.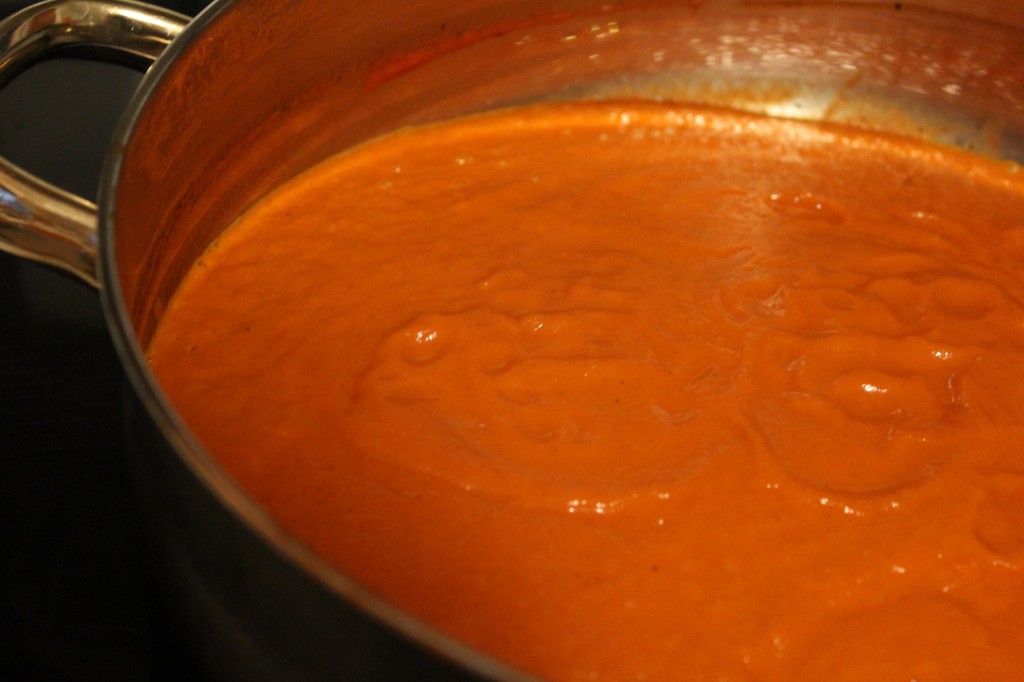 Now, put the bisque back into the sauce pan.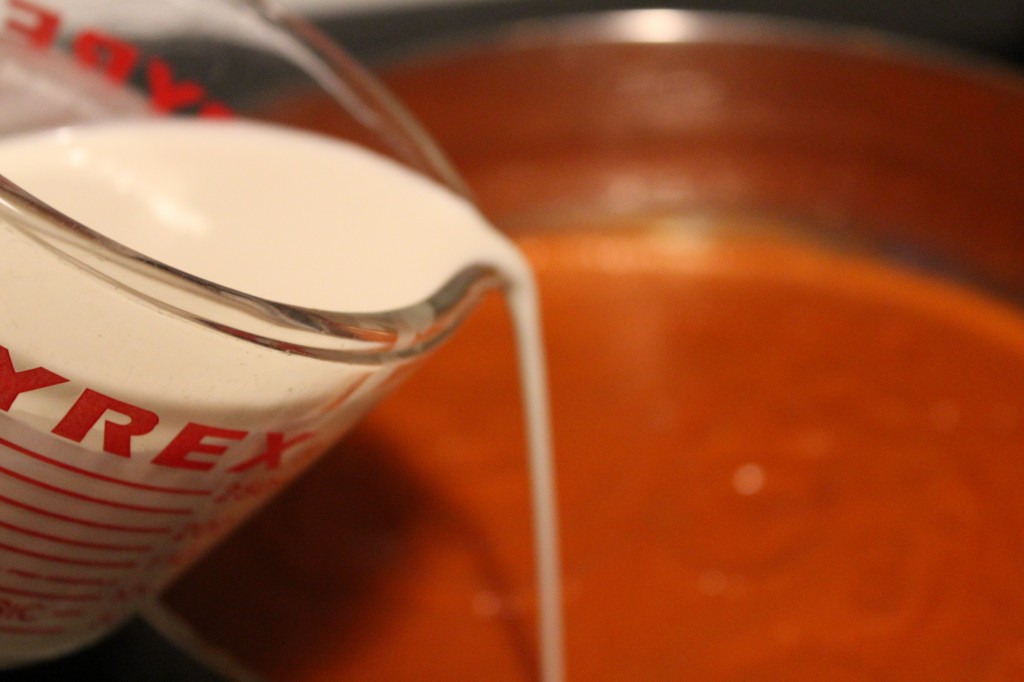 Pour in the whipping cream.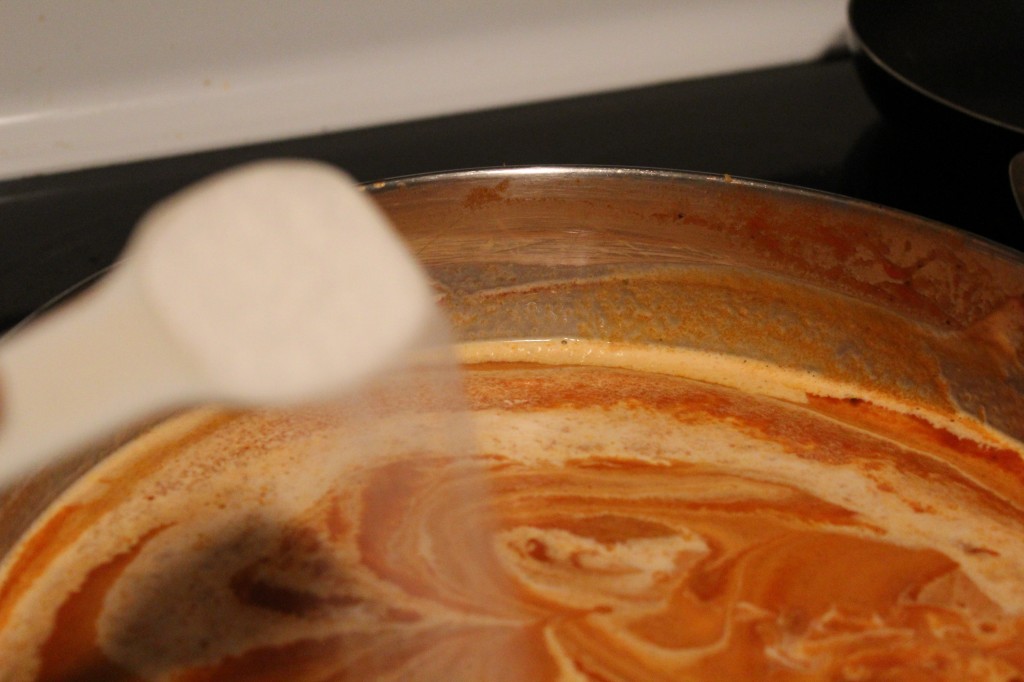 Sprinkle in the sugar.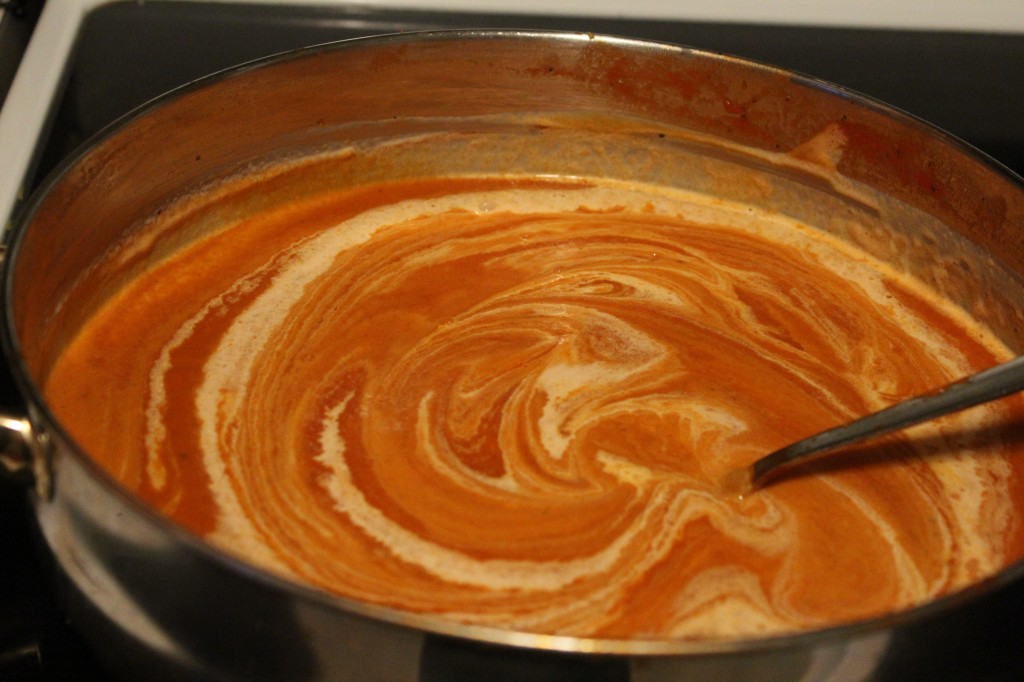 Stir the cream and sugar in. Heat the bisque through.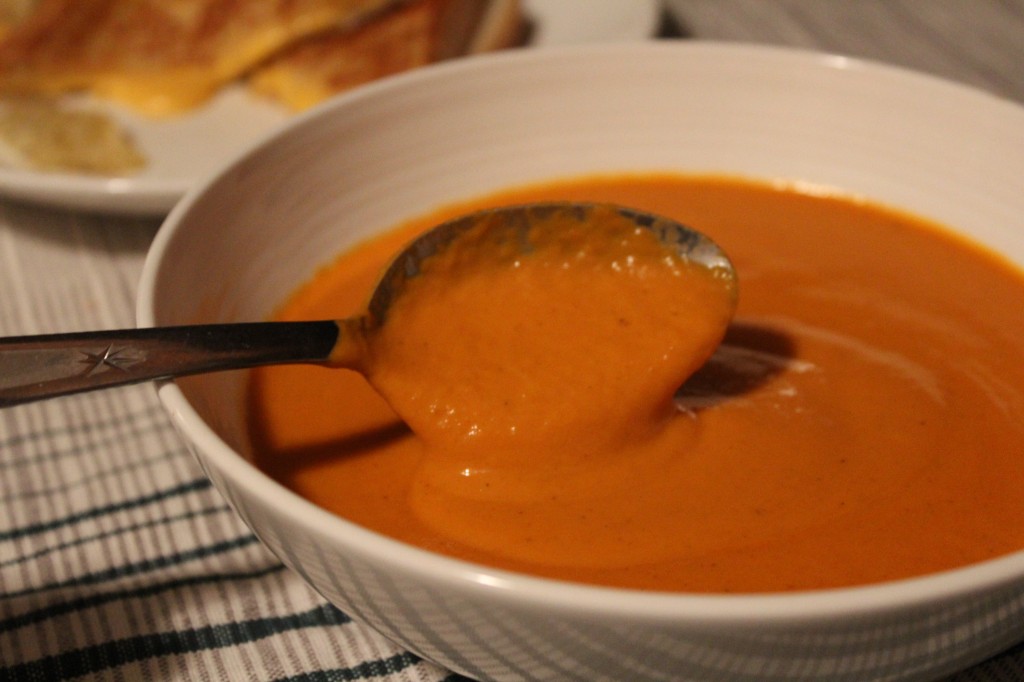 Lookie lookie, the bisque is all ready. Nice and thick and cream and deliciously easy to make.
If you are missing your fresh garden tomatoes, this bisque might be the perfect substitute.
Enjoy!
Becky
Tomato-Basil Bisque
Ingredients:
1 cup chopped celery
3/4 cup chopped carrots
1/4 cup chopped, yellow onion
1 tablespoon minced fresh garlic
2 tablespoons butter
3 cups of tomato juice
1 cup chicken broth
3/4 cup diced canned tomatoes
1/2 can of a 6 ounce can of tomato paste
1 teaspoon dried basil, crushed
1/2 teaspoon dried oregano, crushed
1/2 teaspoon black pepper
1 cup whipping cream
4 teaspoons sugar
1/4 cup snipped fresh basil or to taste
Directions:
In a large saucepan, saute celery, onions and garlic in butter until the vegetables are tender. Do not brown.
Add in the tomato juice, chicken broth, undrained diced tomatoes, tomato paste, basil, oregano and pepper. Bring to a boil, then reduce the heat and simmer uncovered for about 30 minutes. It will start to thicken.
Take the soup off of the heat. Pour half of the soup into a blender or food processor. Blend the soup until smooth. Repeat with remaining soup. Return all the pureed soup back into the saucepan. Stir in the whipping cream and sugar. Bring the soup back to a slow simmer and heat through.
Stir in the fresh basil.
Now it is ready to serve.
Makes about 8 servings.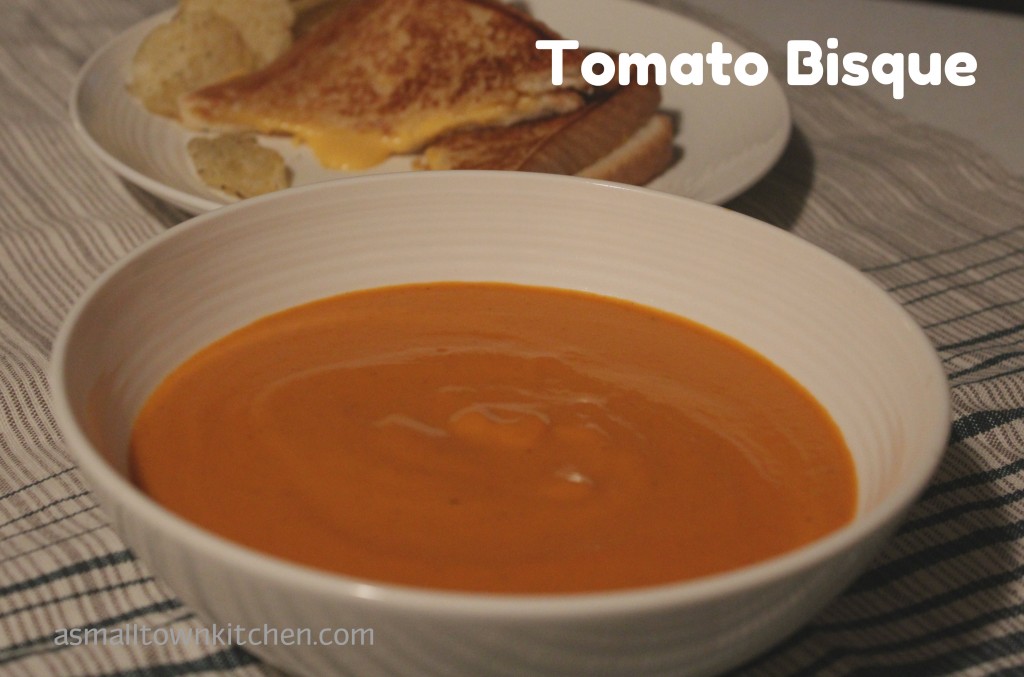 Here is other post you may enjoy:
Lime Cake                                Chocolate Shortcake Brownies         Broccoli Rice Casserole