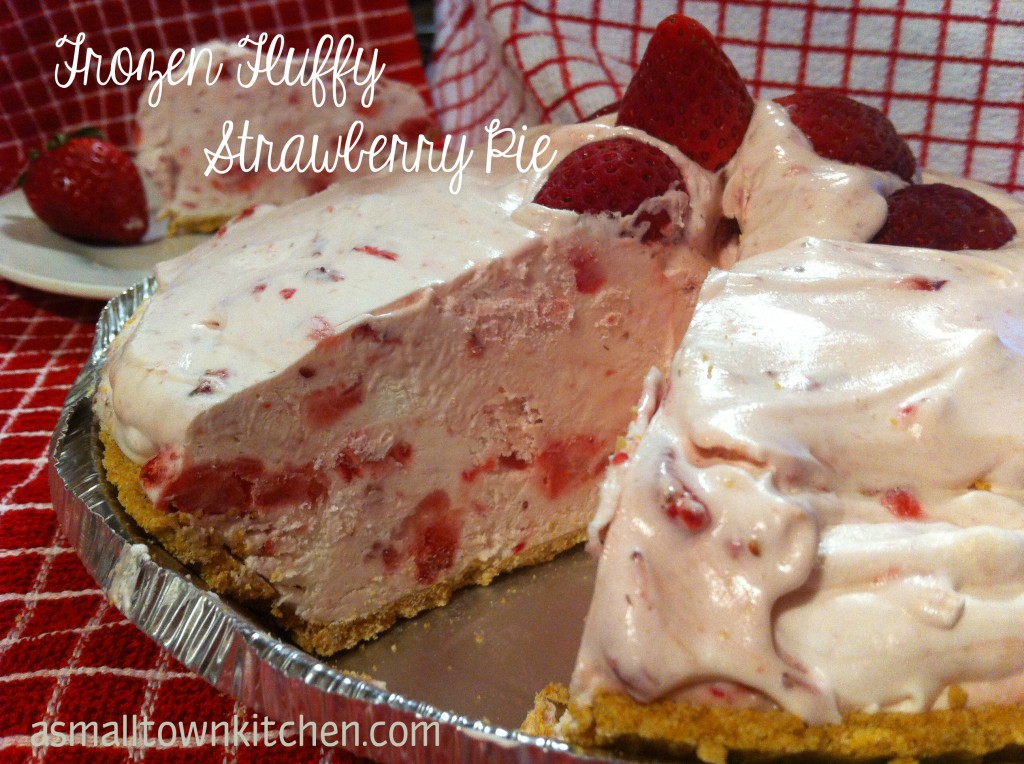 Who is their right mind would make a frozen dessert on a brrrrry cooooold day.
I never said I was in my right mind.
It all started with some strawberries I needed to use up. I was looking for something out of the ordinary when I came across this old recipe. I found it in a old tattered newspaper that was tucked away in a drawer. The recipe looked simple enough and I thought the ingredients would make a yummy combination. So, I decided to give it a try.
It turned out to be a smooth and creamy dessert. I loved the flavor of the pie with the smashed strawberries. I also loved that you could substitute another fruit like blueberries instead of the strawberries.
The Oldest Daughter who does not cook and I are going to have another piece tonight with some hot tea. This proves that you can enjoy this dessert all the year around.
Anywho, if you are looking for a little something to cool you off while you watch the super bowl this weekend, why not try a piece of Frozen Fluffy Strawberry Pie.
Here is what you need to make this cool dessert treat.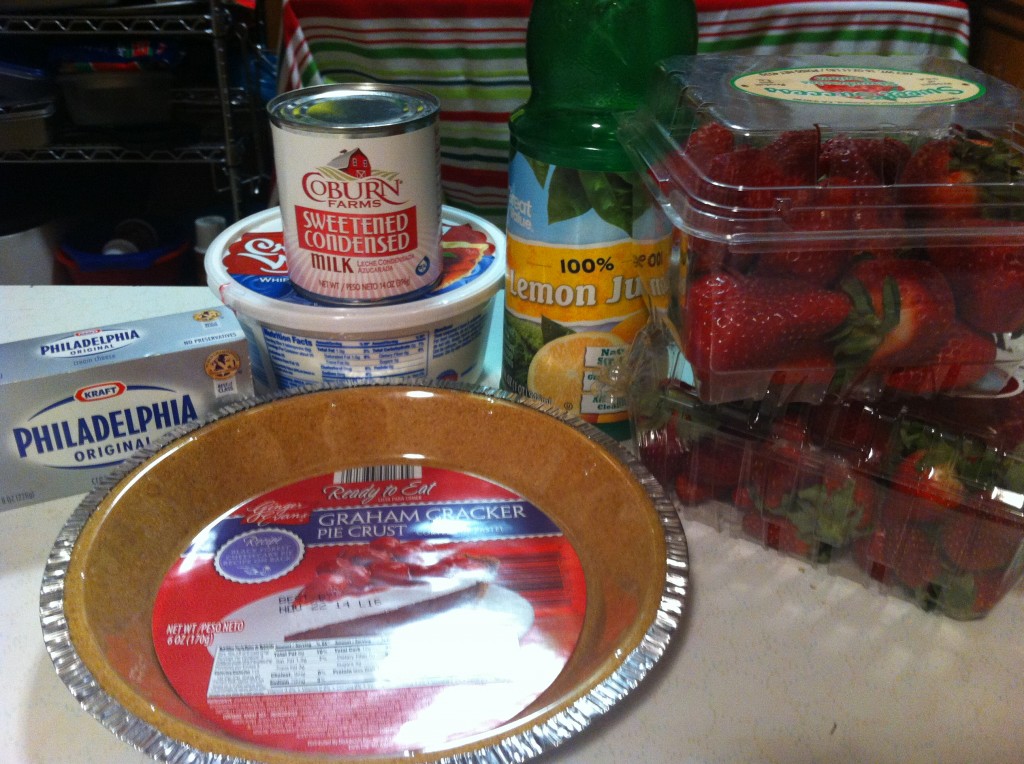 You will need a graham cracker crust. You can make your own but since I made this on a school night, I just stopped at the store and bought one. You also need strawberries, cream cheese, lemon juice, sweetened condensed milk and a carton of cool whip or a store brand of whipped topping.
The first thing you will do is take the cream cheese and put in a large bowl and beat until fluffy.
Next, pour in the sweetened condensed  milk in with the cream cheese. With a mixer, combine the two together.
Ad in the smashed strawberries. I let my mixer do most of the work smashing the berries and mixing them in with the pie mixture.
Add in the lemon juice and stir in. Now, it is time to fold in the whipped topping.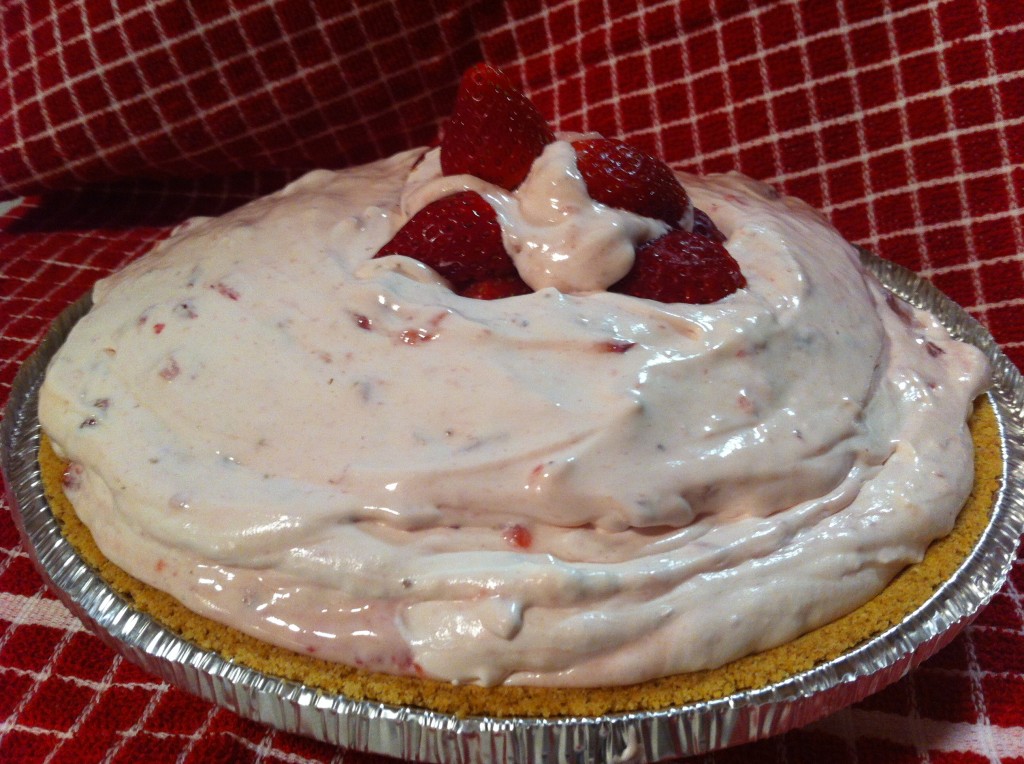 Lastly, you can load up the pie. I did not think all the filling would fit into the pie shell. I kept loading it up and guess what? It did all fit.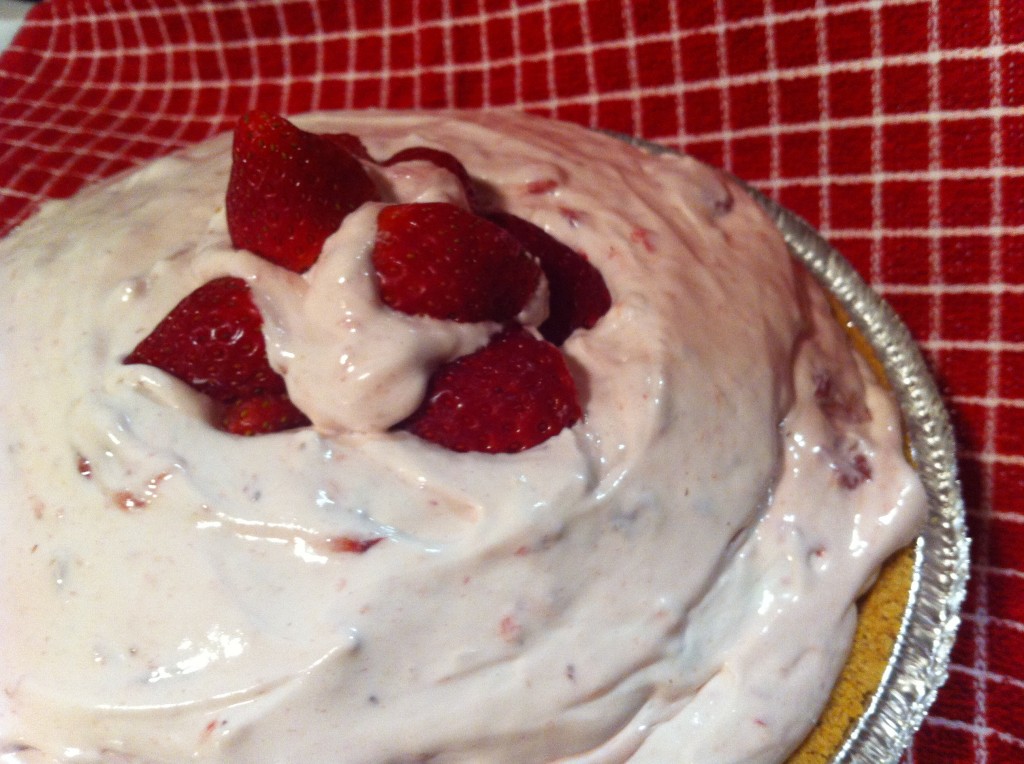 I even put some strawberries on top. Now, all you have to do is freeze it for at least four hours. When  you are ready to have a slice, take the pie out of the freezer for 15 minutes before you slice a piece.
Are you ready for the recipe?
Here it is.
Frozen Fluffy Strawberry Pie
Ingredients:
3 ounces of cream cheese
14 ounce can of sweetened condensed milk
1 1/2 cups of mashed strawberries (have a few extra for garnish)
3 tablespoons of lemon juice
8 ounce container of whipped topping
Graham Cracker Crust
Directions:
In a large bowl, beat the cream cheese until it is light and fluffy. Pour in the sweetened condensed milk and beat in. Stir in the mashed strawberries and lemon juice. Fold in the whipped topping. Pour the filling into the graham cracker crust. Garnish with strawberries on top. Freeze for four hours or until firm. Allow to warm up for 15 minutes before cutting into slices.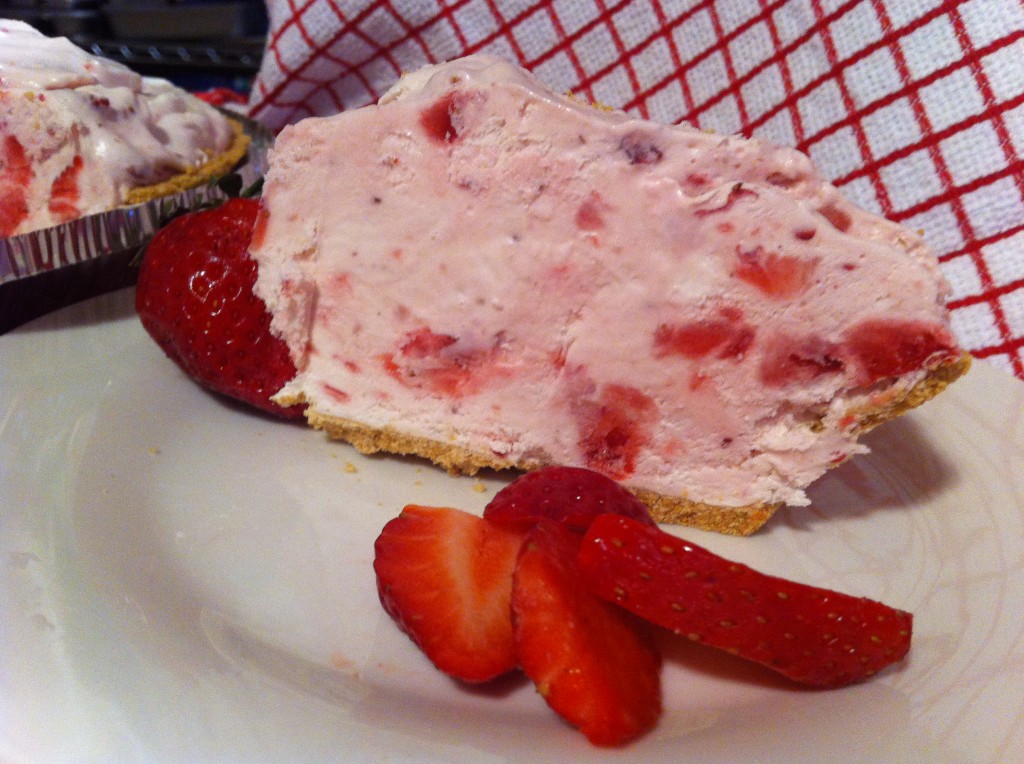 MMMMM good.
Stay Warm and eat Frozen Pie.
That does not sound right….: )
Becky
Other post you may enjoy:
Oatcake with Blackberries and Blueberries       Praline Snickerdoodles                     Chocolate Buttermilk Cookies