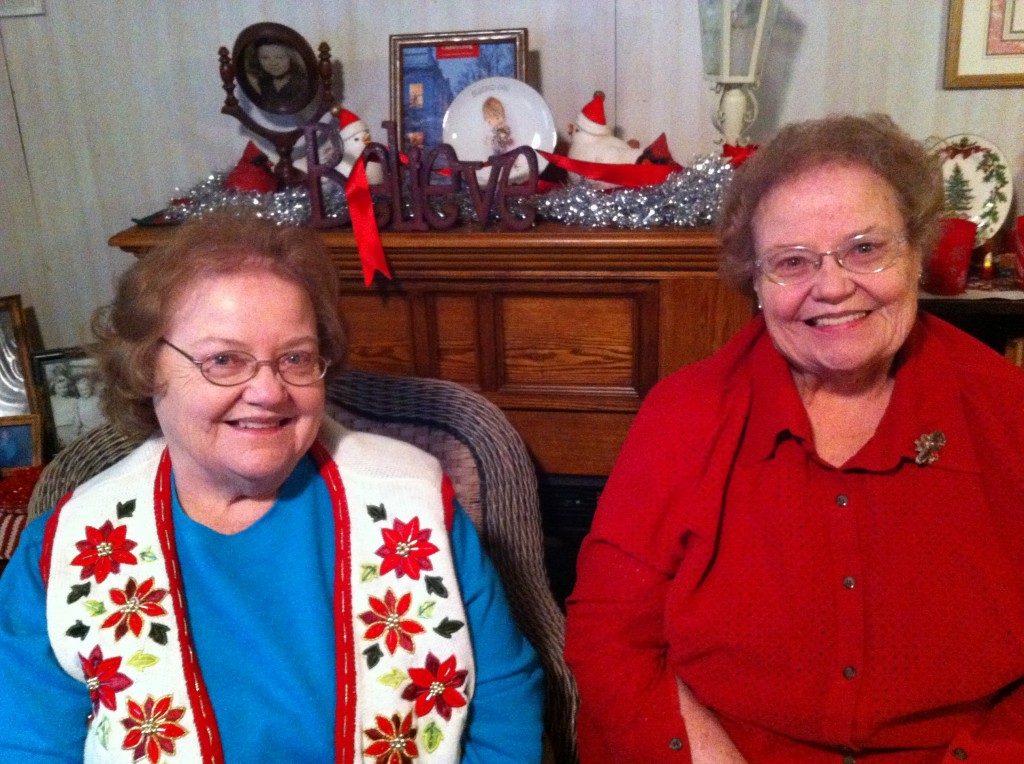 Today is my Mom,"The Princess," Birthday. Can you guess which Mom pictured above is my real Mom? I probably have forgotten to tell you that my Mom is an identical twin. So, I really grew up with two Moms. They are affectionately called by the family as, " The Twins." I took this picture of the two of them together at the Christmas party at The Old Home Place back in December. You can read about our fun day here at Christmas at The Old Home  Place. 
Anywho….today is both My Mom's birthday.
Take a guess and see if you can guess the correct Princess.
Whew, this has been a busy week of birthdays. First I had Oldest Daughter, then Baby College Girl and now the Princess.
Good thing I love birthday cake.
Have a great Saturday!
Be on the look out for a bunny running around giving out chocolate tomorrow!
I am hoping the bunny stops here, I am all out of my chocolate marshmallow eggs.
Becky
Another post about my family you might enjoy.
The Stocking Tradition Continues